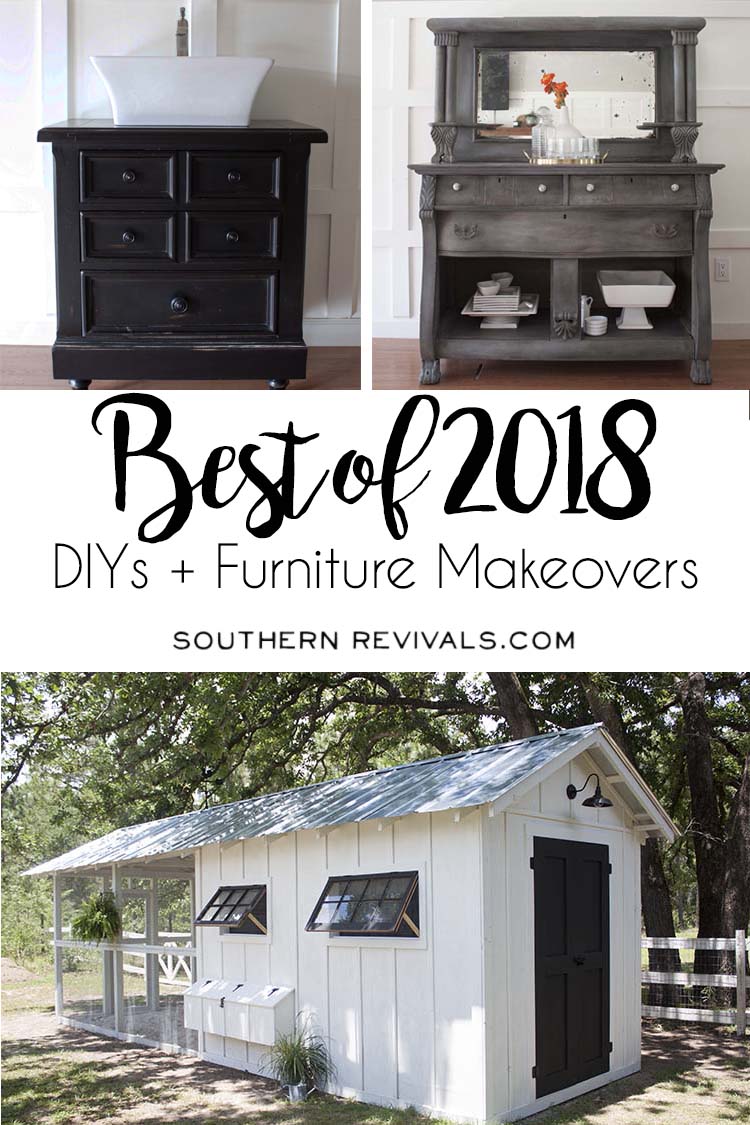 If I'm being honest, I kind of just gave up for a bit at the end of 2018. I mean, it was sort of a hard year and things just got a little ridiculous there at the end. But that's another post for a different day. Today's post is a pretty one, brought to you by the optimistic version of myself that actually got stuff done this year.  Here's the top 8 Best of 2018 DIYs + Furniture Makeovers from Southern Revivals – my optimistic and driven alter ego!
1 – Nightstand Into a Bathroom Vanity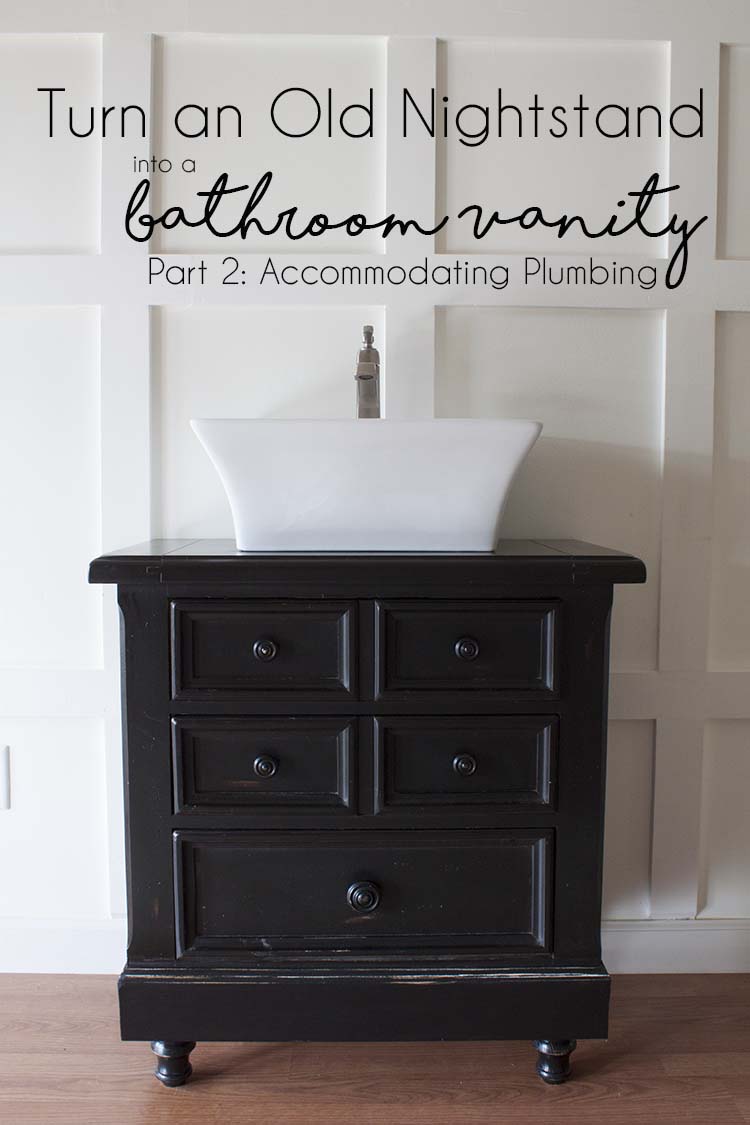 I started off the year sharing how we turned our old nightstand into a bathroom vanity as part of our guest-friendly bathroom makeover. By popular demand, this post shares all the details: from installing the sink to reconfiguring the inside of the cabinet to accommodate plumbing.
2 – Modern DIY Garden Box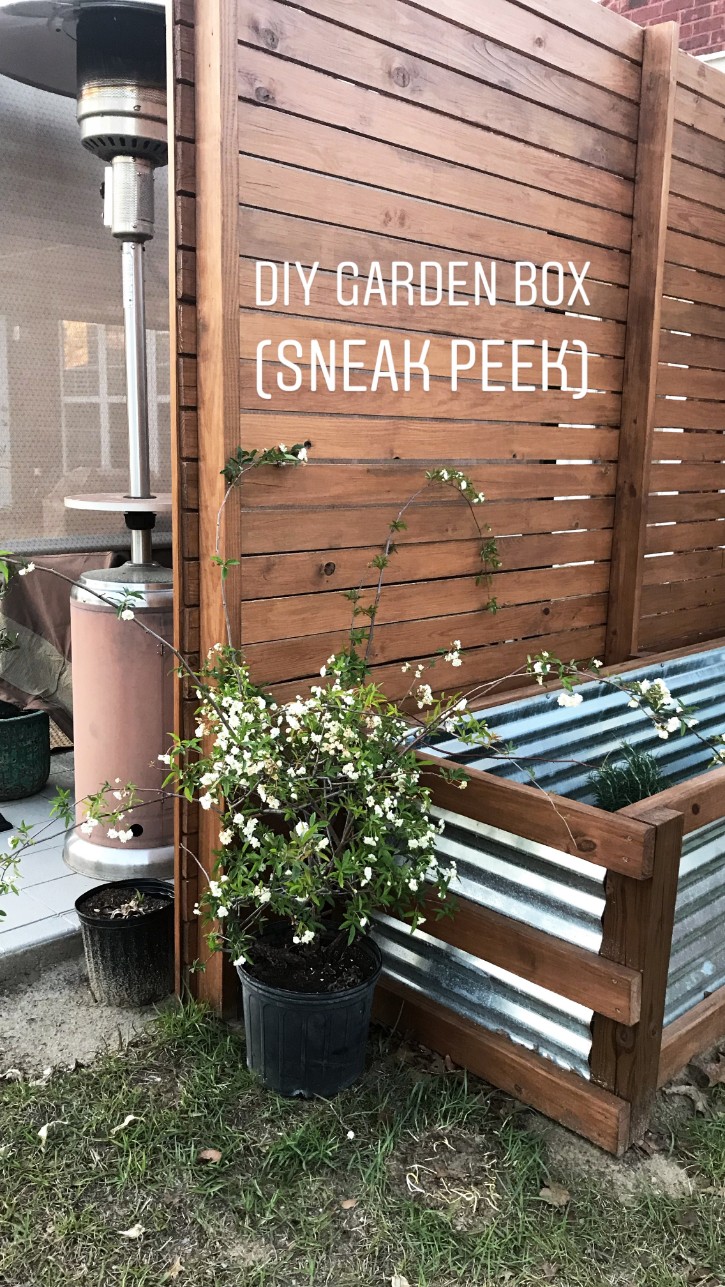 It didn't look like much when I first posted the tutorial for building your own
modern DIY garden box
 and I wouldn't have blamed you if you'd skipped right over it. But luckily you saw the potential, too.
I wound up using it for a short time as an
overflow breeder for my new chicks
but once I finally got it planted that spring I had more tomatoes and cucumbers than I knew what to do with.
And while the above picture was just a quick shot from my phone shared on my IG stories, it was taken after I stained the wood and it gives you an idea of how beautiful this modern industrial beauty can be. And how well it plays into our backyard makeover which I'll be sharing with you this spring.
3 – DIY Board and Batten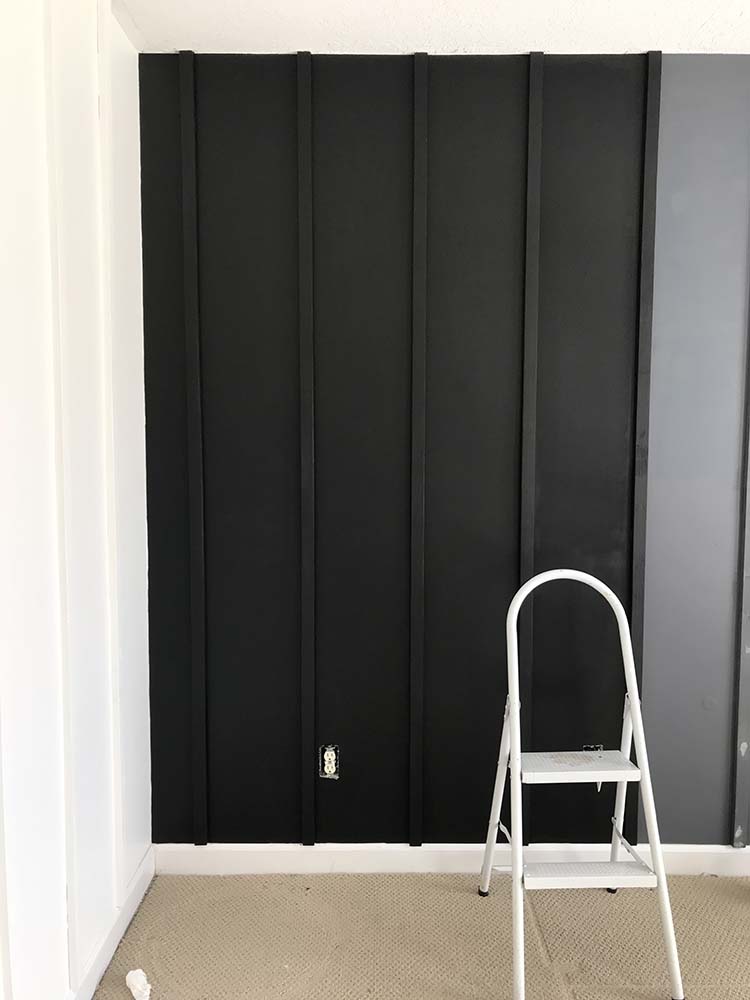 Then came the ORC – the One Room Challenge in April – where I was to finally redeem myself for not finishing my very first ORC challenge – our laundry room. And redeem myself, I did. Until this past October when I attempted my 3rd ORC – our master bedroom. But let's not open that negative can of worms in the fresh and brand new year. Besides, our master bedroom reveal will go live later this month!
It's no secret that I love board and batten. We've got some version of it in several rooms in the house. This version, however, is, to me, the most modern – which is why I love it. The black and white room reveal is below but here's the super easy DIY Board and Batten tutorial.
4 – DIY Platform Bed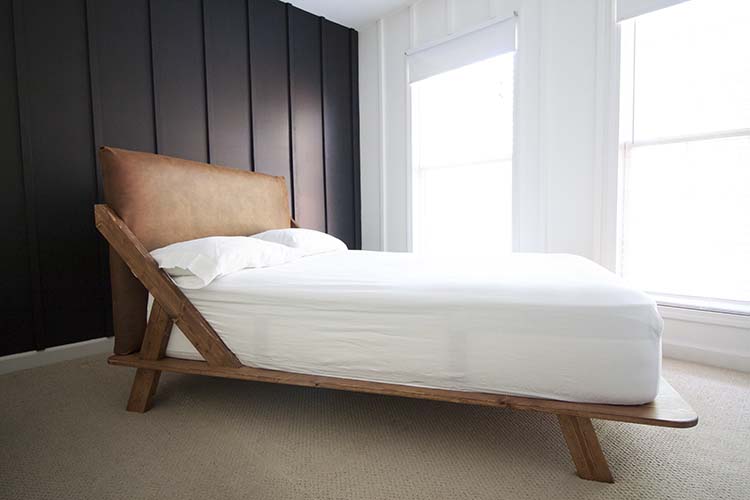 I don't want it to sound like I need a magazine feature to validate my design choices but, holy cow is it nice when a magazine validates your design choices! See how we recreated this budget-friendly and oh-so-modern
DIY Platform Bed
for our teenager's bedroom makeover.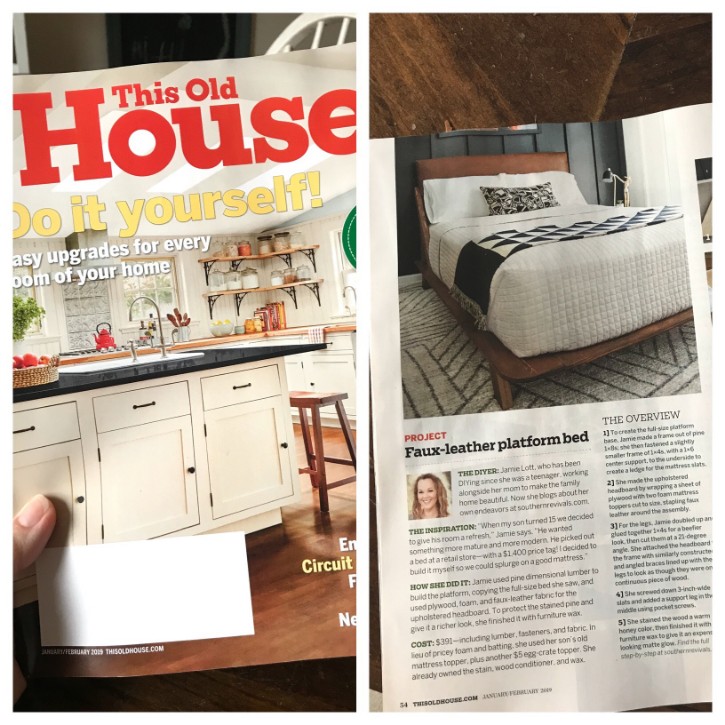 And get some additional details, like the cost breakdown, in the Jan/Feb issue of This Old House magazine. Definitely a Best of 2018 DIYs + Furniture Makeovers kind of situation!
5 – Teen Boy Bedroom Makeover Reveal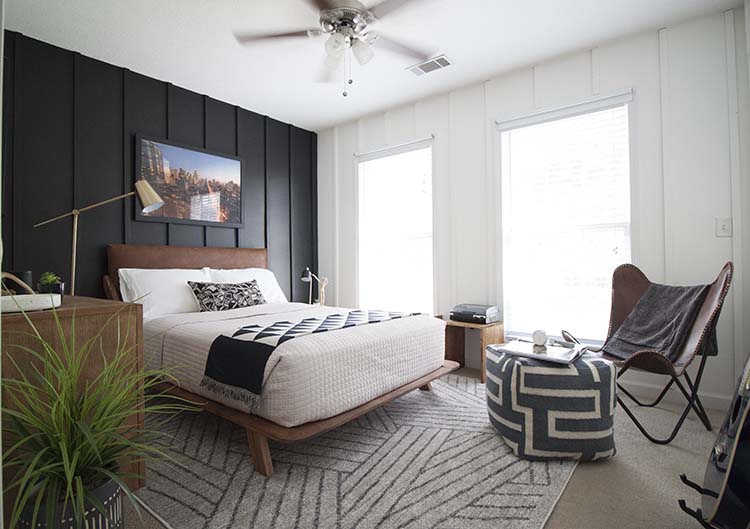 Add #s 3 & 4 and you get this
teen boy bedroom makeover
 which is quite possibly my favorite room reveals yet. I got to celebrate more of my modern design sense than I usually do. We've still got to install the
new laminate flooring
in here so we'll be revisiting this reveal hopefully sooner rather than later.
6 – Fancy Farmhouse Chicken Coop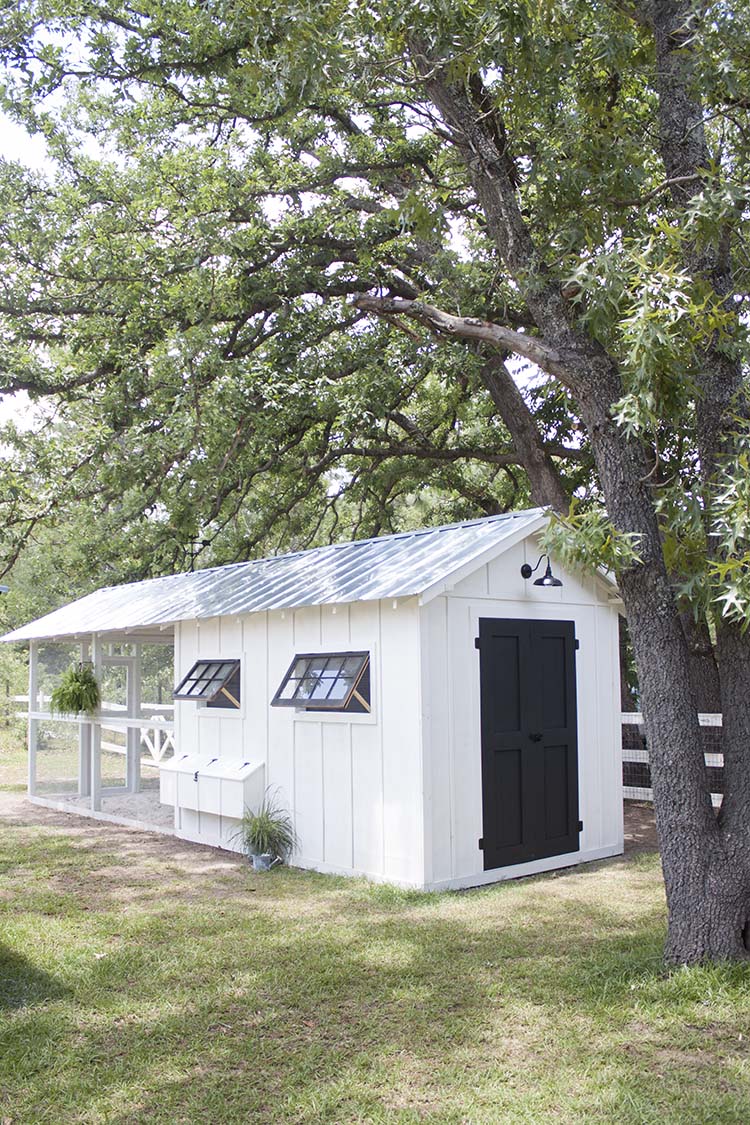 You guys, I cannot even begin to tell you how happy this project makes me, even six months later. It is by far the largest project we've undertaken and we accomplished it in just six short weeks Rain, nor wind, nor storms of a tropical nature stopped us. And it has since weathered its very first hurricane with zero damage.
It amazes me, just looking at the photos, that it's something we did ourselves. It's truly like an out of body experience. This is our Fancy Farmhouse Chicken Coop and the plans for this coop will be available in time for spring building this year! This is by far the most popular post on my blog in 2018 making it a shoo-in for the Best of 2018 DIYs + Furniture Makeovers.
7 – Modern DIY Garden Trellis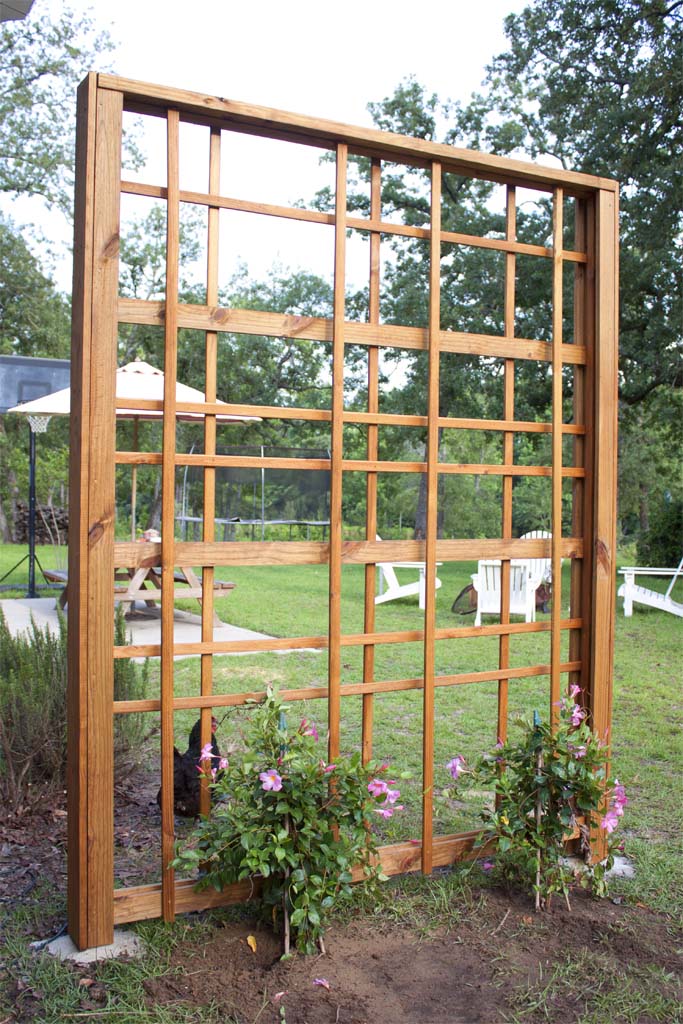 One of the many projects in Operation Backyard Makeover is this modern DIY garden trellis which was one of the most popular of our outdoor projects this year. The Mandavillia have since died – who knew they weren't perennials in our climate – and have been replaced with a giant climbing rose which I hope really shows off this spring!
Along with the garden box from above and our DIY outdoor bench, we also completed two floating decks that surround a DIY cement tile patio, a garden wall, and a mini pergola. Lots of those projects will be posted this spring but here's a sneak peek of our backyard makeover in the meantime.
8 – Antique Buffet Makeover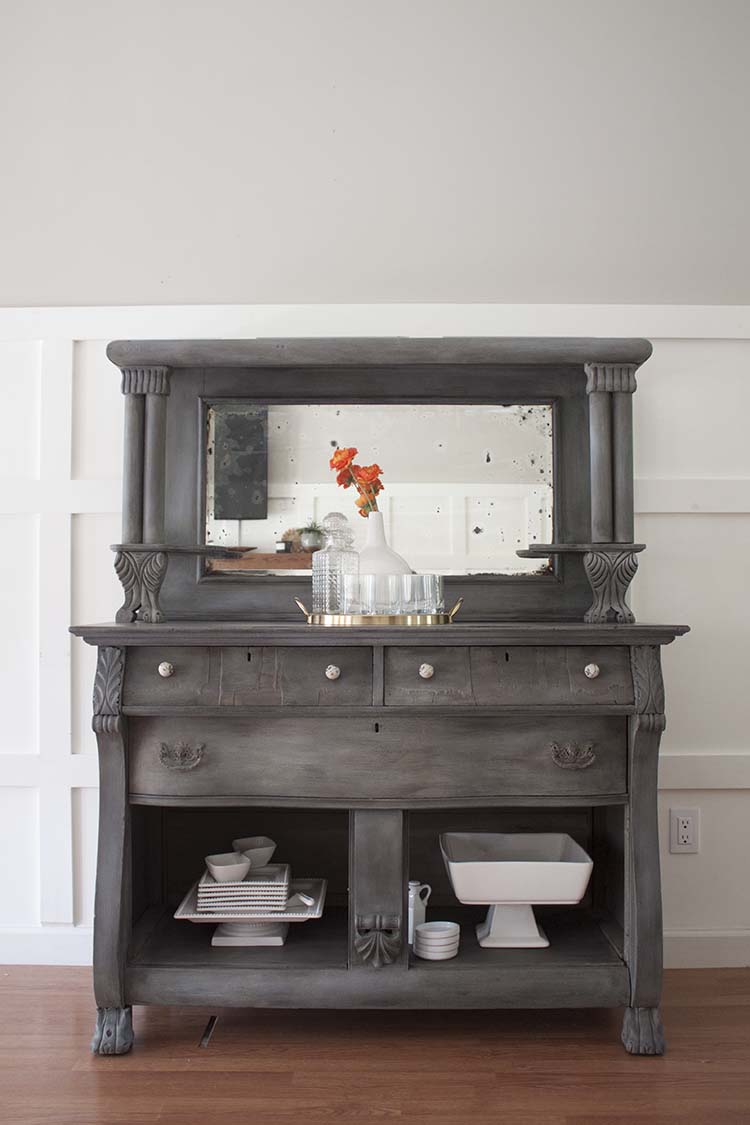 Last, but certainly not least, is this
antique buffet makeover
. I didn't do many
client projects
 this year, mainly because I've stayed so busy with projects of my own, but I will never forget that it was these projects that Southern Revivals was founded on 8 years ago this April.
And is it any wonder that taking something that many would consider fit for the dump and turning it into a stunner – fit for even the nicest of spaces – gets a lot of attention? Because the truth is, we all need to know that there is a way for us to dust off and revive even the most ruined of things, especially when no one else believes we can.
Here's to the new year, friends! May we dust off the ruin and revive what once was even in the face of doubt…