This post, Pillow Top vs Memory Foam, is brought to you in partnership with Loom & Leaf by Saatva. Affiliate links have been used throughout the post. Please see my disclosure policy for more information.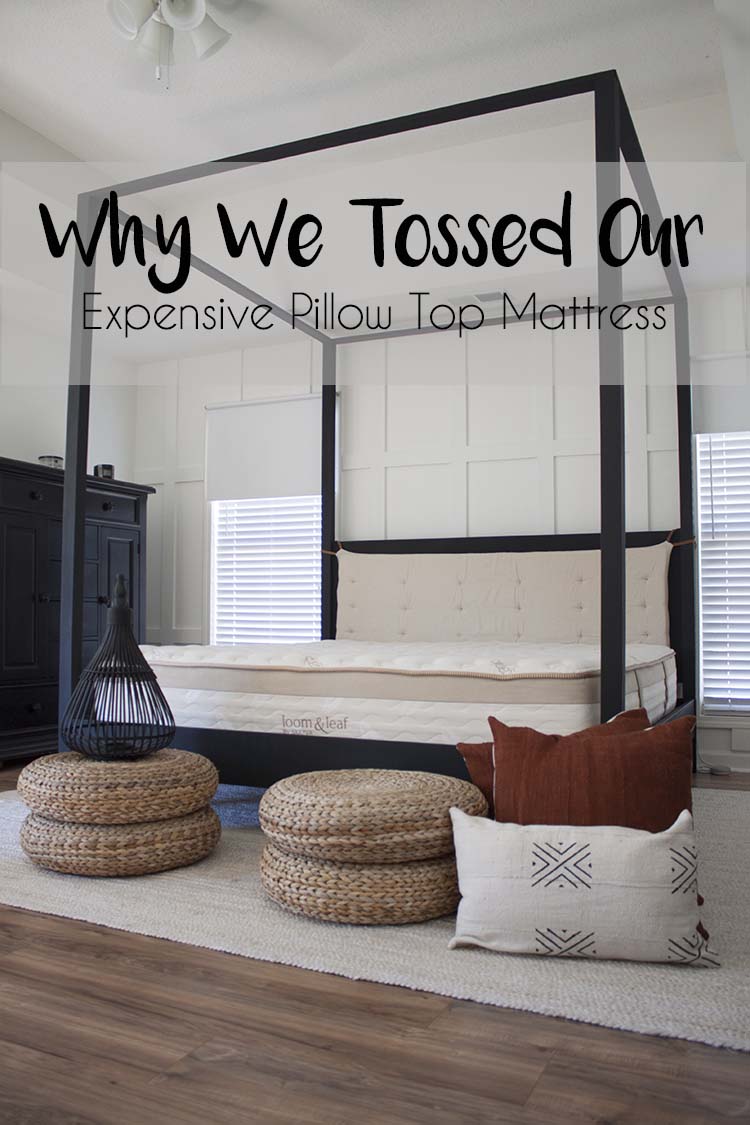 Back in October, we embarked on our master bedroom renovation for the One Room Challenge. Lots of life happened between then and now and I wasn't able to continue with the renovation in order to finish it in time. We did get a large majority of it done, enough to sleep normally in our own room before the holidays. (The final room reveal is coming soon.)
It was around the time that we embarked on this makeover that we also started to question our decision to keep our expensive mattress or dump it in favor of something more comfortable.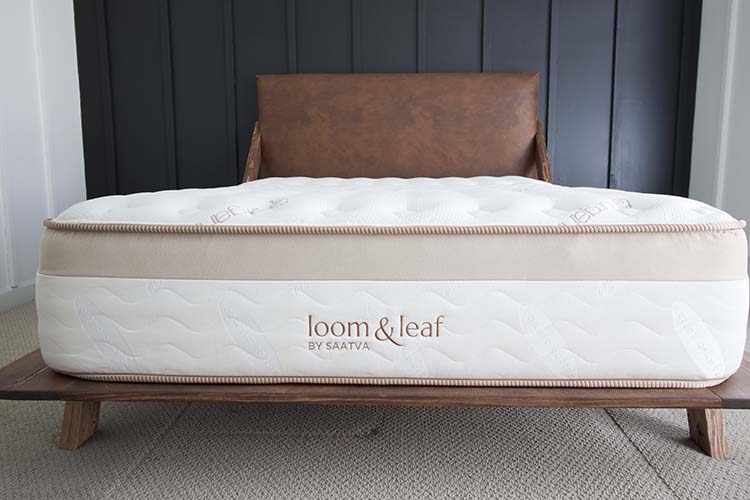 Pillow Top vs Memory Foam
You might remember our teen room makeover that included this new mattress. Our son was going from a twin bed to a full so naturally, we had to accommodate it with a new mattress. And because he'd been complaining of back pain, I really did my research when it came to picking the best one for him. What none of us expected though was for it to put our relatively new (and expensive!) pillow top mattress into sharp perspective.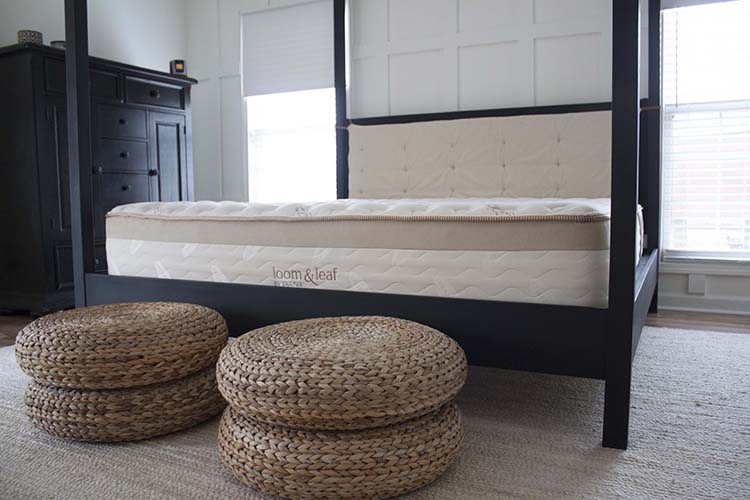 Our Expensive Pillow Top
Prior to getting his new memory foam mattress, if anyone had asked me what my comfort level was I would have told them definitely not any kind of 'firm'. I didn't know much beyond that but I did know that a soft mattress sounded like heaven to me.
Honestly, I assumed our expensive pillow top mattress just wasn't good enough, maybe we hadn't spent enough money on it. It never actually occurred to me that it just wasn't the right mattress for us.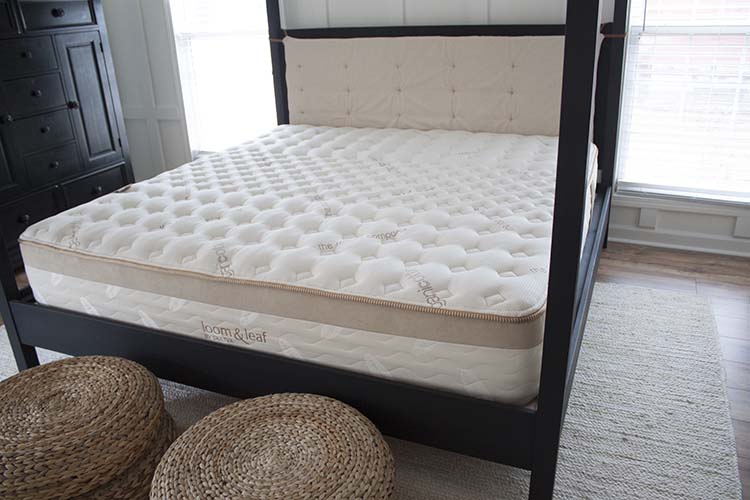 But after only having his new mattress for a couple of weeks, and after peeling myself off of it repeatedly, I finally realized I was sleeping on the wrong mattress. And not just me, my husband, too.
So we decided that since we were building this glorious new canopy bed (plans coming soon!) we may as well go ahead replace the mattress we both knew wasn't working for us, no matter how much we'd paid for it.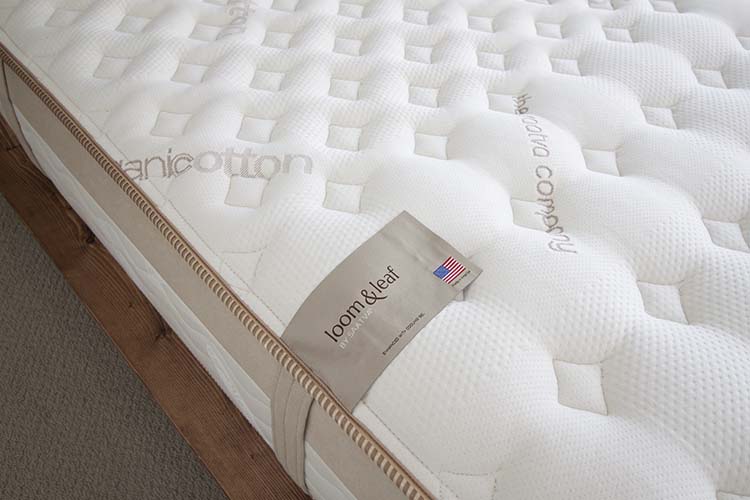 Loom & Leaf Memory Foam Mattress
Before I ever started on my son's room makeover I began searching for the best memory foam mattress, memory foam because it's known for its optimal spinal support. But let's face it, there's a lot of options out there. For both my son's room and ours, we decided on the Loom & Leaf Ultra-luxury Memory Foam Bed
Ultra-luxury at a fraction of the price, enjoy free white glove delivery and Free Mattress Removal when you purchase a Loom & Leaf Mattress by Saatva!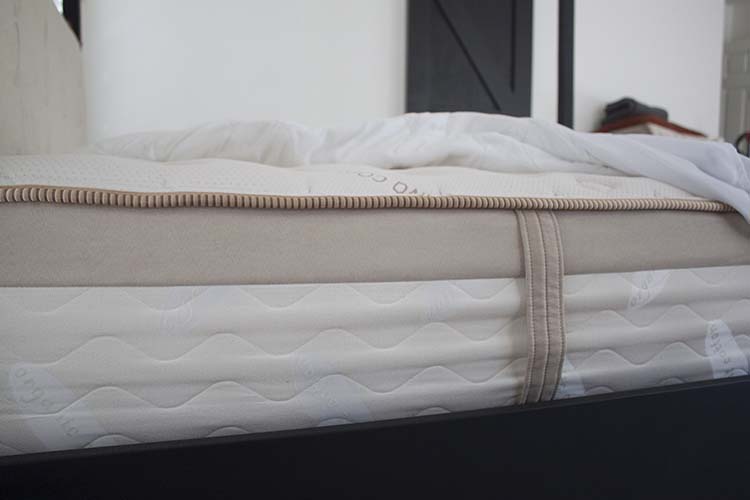 Our pillow top, for as much as it cost us, was bad for our backs. I learned from sneaking naps on my son's bed that I needed something firmer. But a quick Google search will tell you that pillow top mattresses are notoriously less supportive, less durable, and sleep hotter.
Because we're side sleepers, we thought a pillow top was our best option. But after only a few years, there were deep wells where we slept.
To be fair, all mattresses should be rotated, and we had rotated ours, but the sagging had happened anyway. And it had happened fast. This left us unsupported and that's when the back and neck pain began.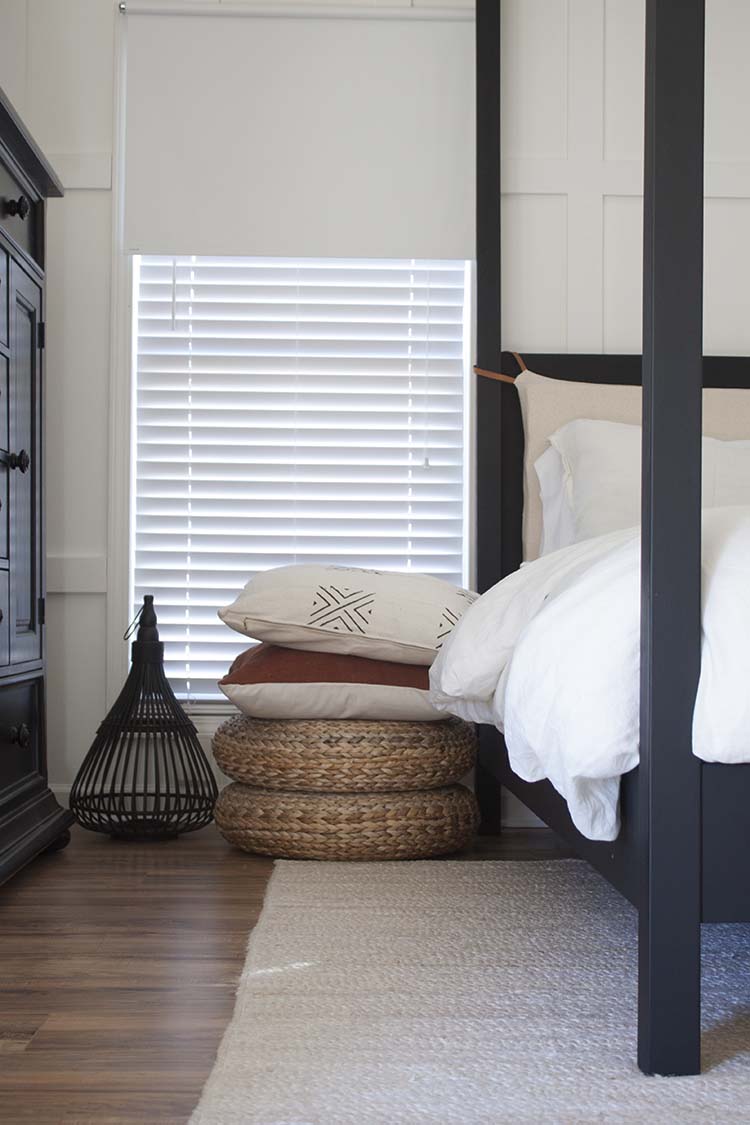 Why We Love Our Loom & Leaf Memory Foam Mattress
Typically, when you think of memory foam you think of something that conforms to your entire body kind of like Han Solo in carbonite. This mattress isn't like that. There are two options: Relaxed Firm (our choice) and Firm. And while this mattress supports you in all the right places, you don't sink down into it.
We've been sleeping on our new memory foam mattress for a couple of months now and I can honestly tell you that not only is our neck and back pain gone but my sciatica doesn't bother me at all on this mattress and neither does my carpal tunnel, two things I never would have expected a mattress to help with.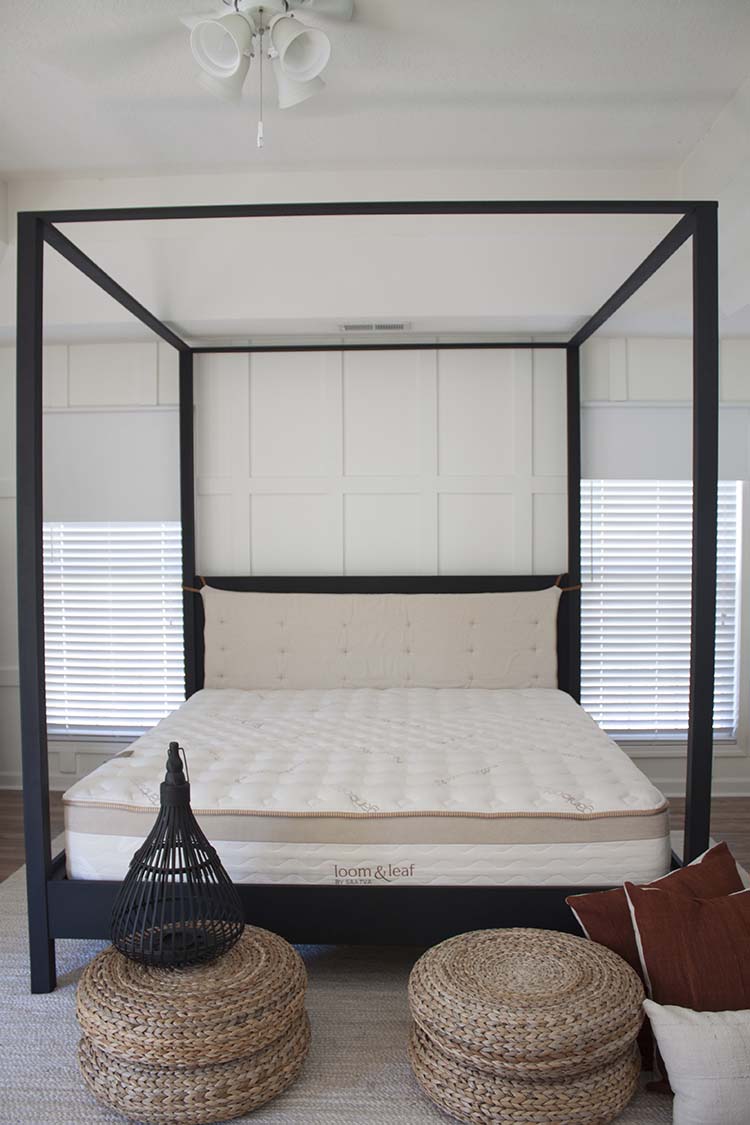 I feel like I should apologize to my old self for making her sleep on the wrong mattress for so long! If you've been sleeping on the wrong mattress, too, I highly encourage you to stop it. right. now.
Besides, you've got nothing to lose!
120 nights to try it
made in the USA
free white glove delivery and old mattress haul-away
no waiting for it to "inflate", delivered whole and stable
no middle man so it's thousands of dollars less than other brands
eco-friendly foam, no off-gassing with an organic cotton cover
no movement when you or your partner change positions (or comes to bed way too late!)
you can buy it online Shop Loom & Leaf
I'm not big on resolutions but my goal this year is to start taking better care of myself. I am so glad I started by giving my body a good night's rest!