We're two weeks into the One Room Challenge and I've already shared the plan for our modern teen boy's bedroom makeover and today you're getting a sneak peek at his brand new platform bed. (So what do you think? Did we buy it or did we DIY it?) The best part about that bed though? His new organic foam mattress from Loom & Leaf!
Why a foam mattress?
A few years ago, after we'd been sleeping on our old mattress for a couple of decades (which was basically our entire marriage) we decided it was probably time for a new one. And since we'd gotten our old one at a scratch and dent sale (who even knew you could buy mattresses at a scratch and dent sale?!) we felt justified buying the nicest one we could afford. And you know what? It was an awful decision.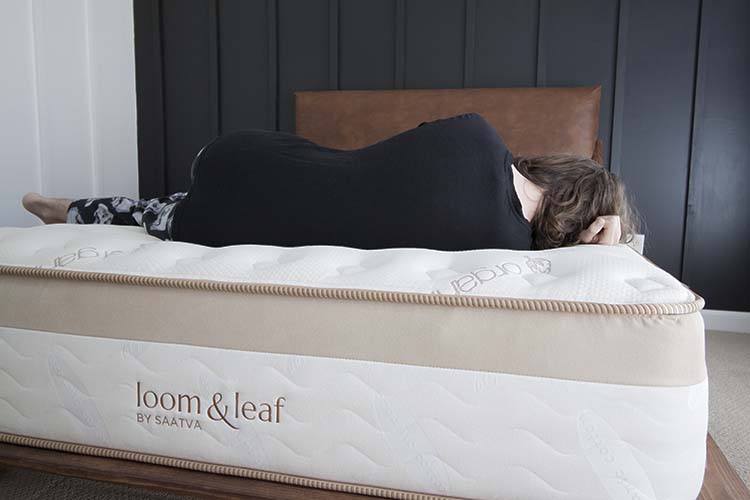 But we'd spent a ton of money and we were stuck. So when it was time for a new bed for our growing teen, who was already complaining of back problems from heavy backpacks and marching band instruments, I really did my research.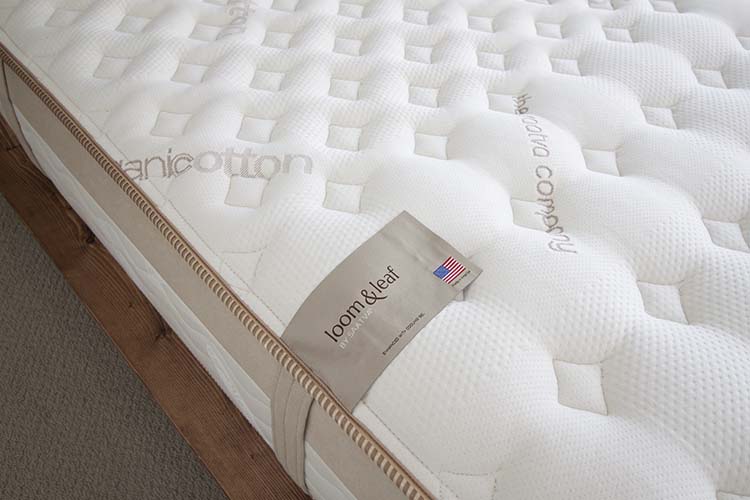 I was intrigued by a foam mattress but they can be really, really expensive. The Saatva brand's not only the largest and most successful retailer of luxury mattresses but since they sell exclusively online they're able to do so without the additional markups. So you get a luxury mattress without the luxury price tag.
And something that is incredibly important to me, and likely you, too, is that it's made from eco-friendly multi-layered foams with an organic cotton quilting. Loom & Leaf foams are all American made. No off-gassing of toxic fumes as you unroll it and wait for it to expand.  They offer free white glove delivery of a whole and stable mattress and will even take away your old mattress.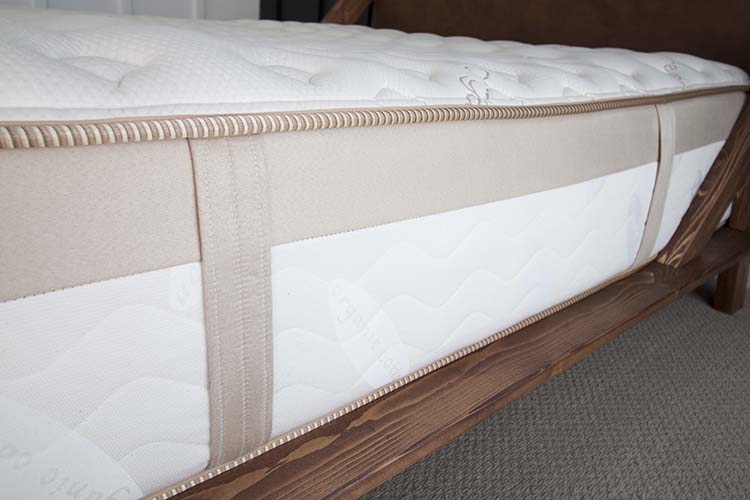 At this point, you're probably as sold as I was but the question remains, how does it sleep?
Was it worth it?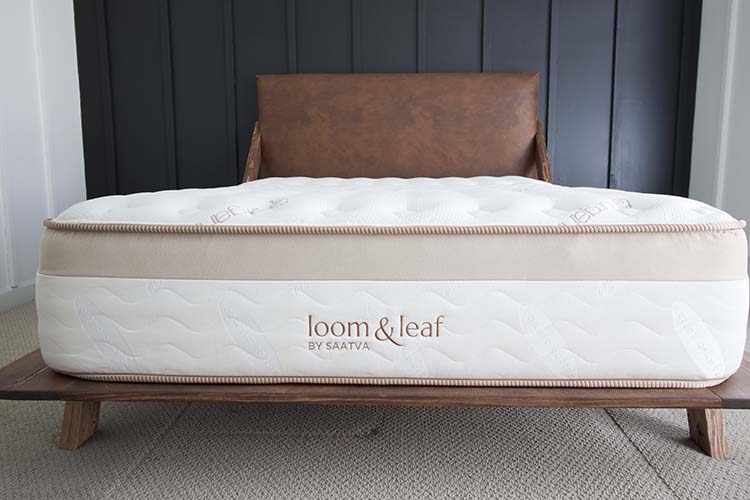 Let me be perfectly honest with you. We've had this mattress for about a month and we've all taken turns sleeping on it. In fact, we get kicked off of it quite a lot. It is the best mattress I've ever slept on. My son no longer complains of back pain…AT ALL, since he started sleeping on his new mattress.
It's soft but not too soft. Firm but not too firm. It's cool and supportive just where you need it be. The only problem with it? It isn't in my room! Yet.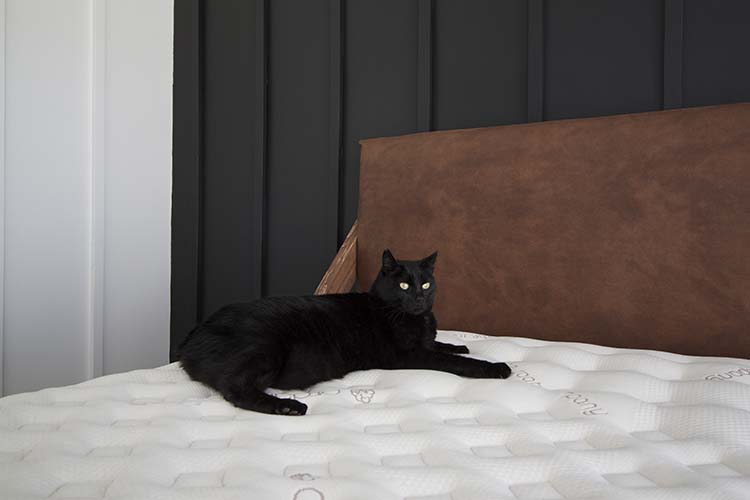 My new friends at Saatva believe everyone deserves a good night's sleep and now that we've had ours, do yourself a favor and see about getting your own. Visit Loom & Leaf and see for yourself. You've got 120 days to decide. What have you got to lose?
See more details on the platform bed and the One Room Challenge bedroom makeover update coming soon!
This is a sponsored conversation written by me on behalf of Saatva. The opinions and text are all mine.