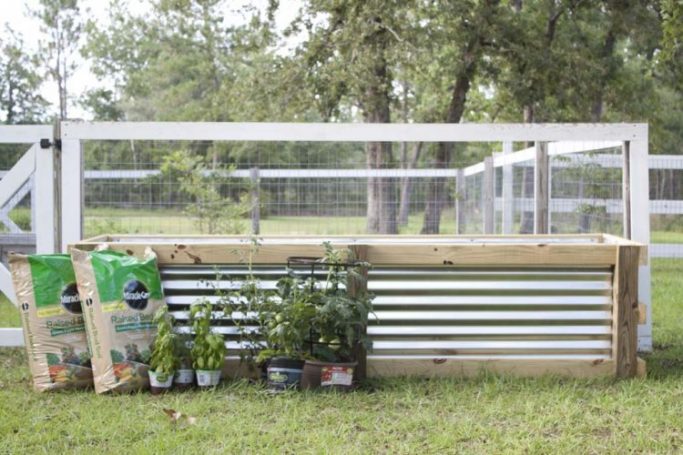 Last year we completed an entire backyard makeover and by the time we were finished with it, it was already well into fall. So I saved all of that good stuff for you this spring. This is how to build a modern DIY Garden Box so whether your space is limited, your soil is lacking or you're looking to dress up your garden space, this DIY garden box is perfect for the job. And after I've shared a few of the projects we did along the way, I'll be sharing the whole space. There are lots of DIY projects and design ideas for the backyard headed your way. Including how I used this very same garden box in a gorgeously modern way. But hey, you can use yours any ol' way you like!
How to Build a Modern DIY Garden Box
Supply List:
(6) 2x4x8 wood, treated
(1) 4x4x12 wood
(2) 10-ft x 26-in 33G corrugated steel roofing panels
Box #9 1-inch roofing screws (for attaching corrugated panels to wood)
Box 3-inch exterior screws
Soil
Plants
Tools:
Table saw
Miter saw
Reciprocating saw
Tin snips
Drill
1/4-inch hex bit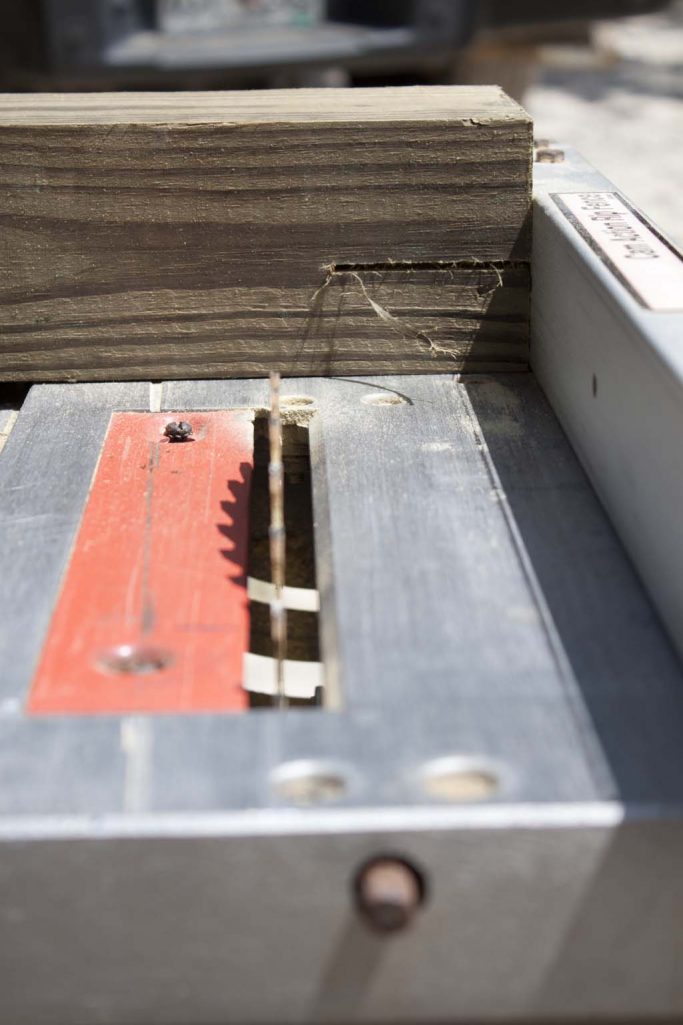 Step 1: Cut the wood
Cut the 4x4x12 wood into six equal (24-inch) pieces. These will create the four ends and middle braces of your DIY garden box. Use the table saw to create notches to seat the 2x4s.
If your table saw blade doesn't sit high enough, you may need to use a reciprocating saw to finish the cuts.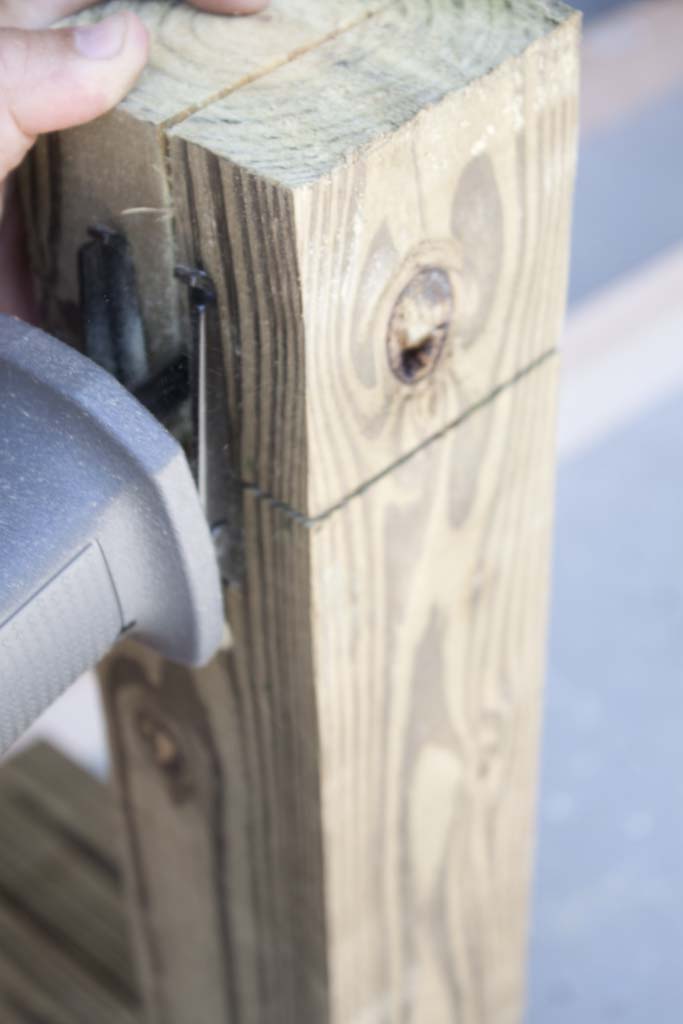 Your 4x4s should look like this. Now that they are notched out to accommodate 2x4s, your panels are ready to assemble.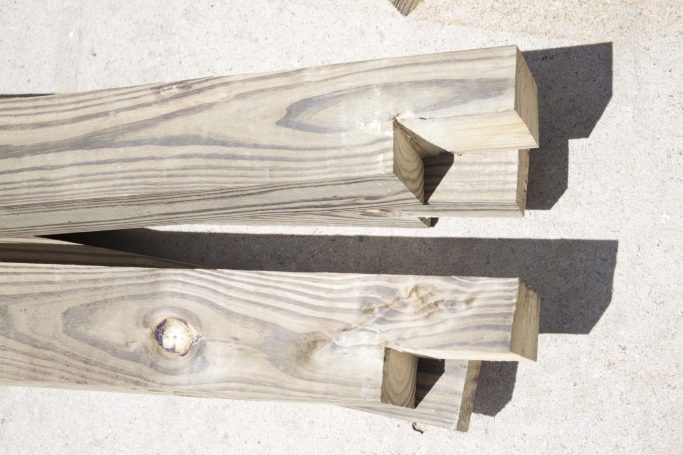 Step 2: Construct the sides
Lay one 2x4x8 piece into the 4×4 grooves to form the bottom of one side panel.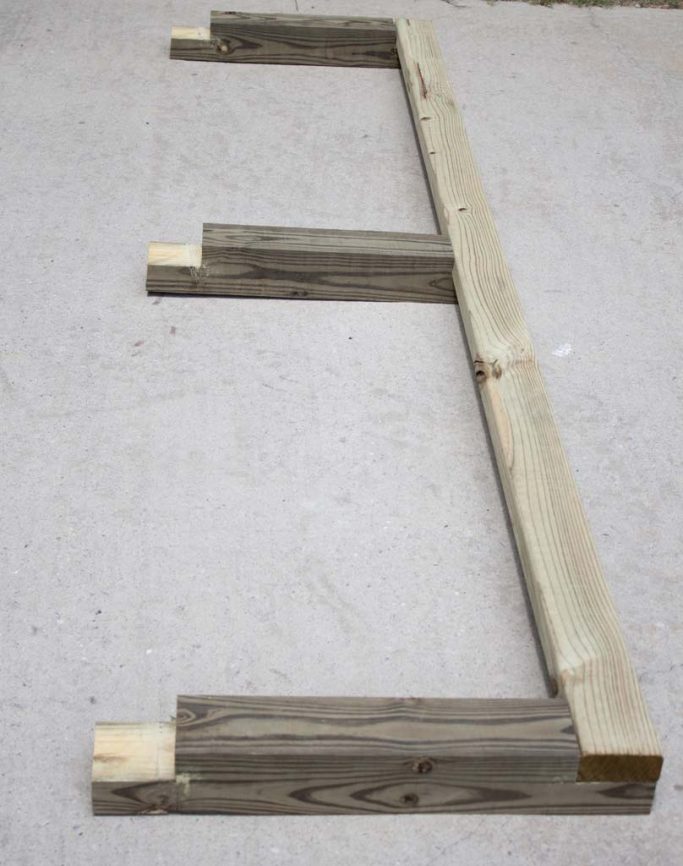 Lay another 2x4x8 into the 4×4 grooves to create the top of one side panel.
Screw the panel together using 3-inch exterior screws. Use at least two screws per joint to keep it sturdy. Replicate this process to create the other side of your garden box.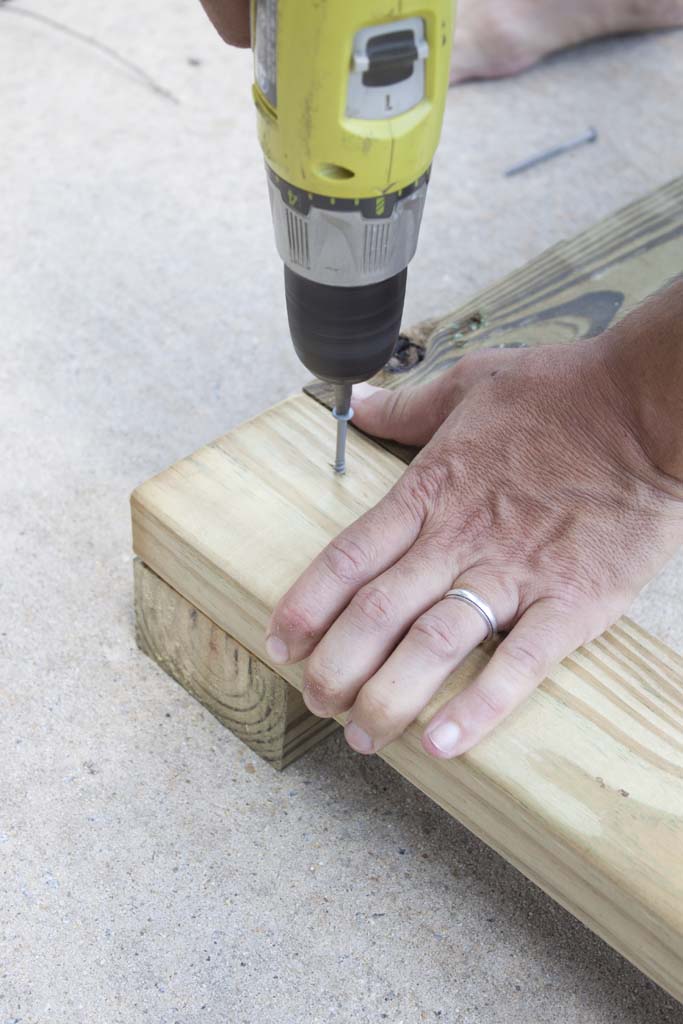 Step 3: Build the ends
Cut the remaining 2x4s into six 24-inch sections to create the ends of the garden box. Stand the side panels up and, using 3-inch exterior screws, join the side panels together with the 24-inch 2×4 sections to form the ends.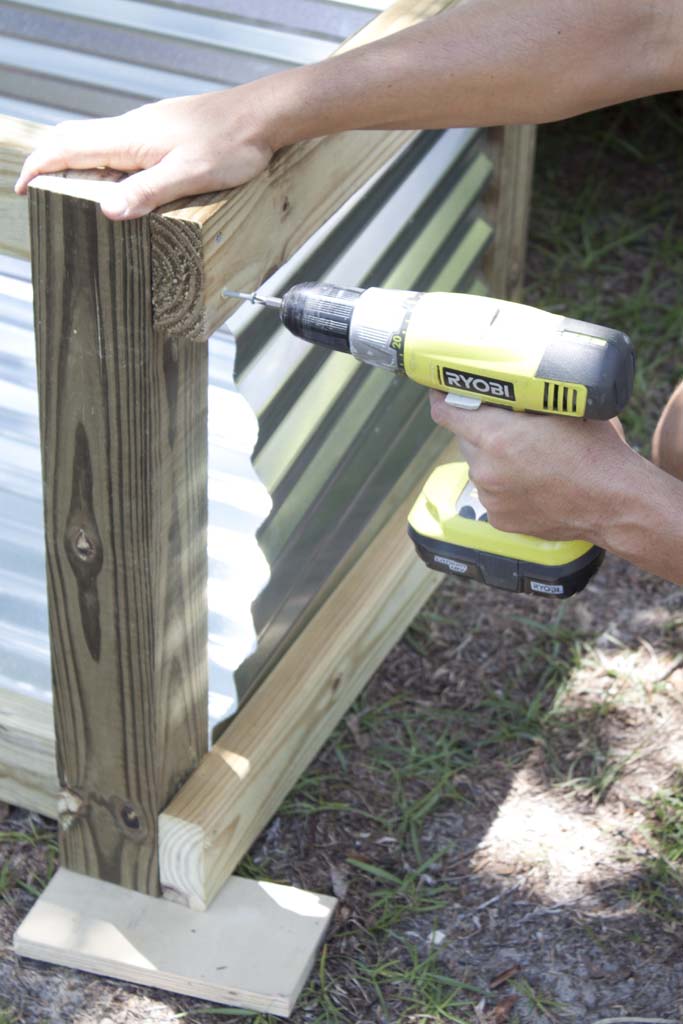 Adding a third 2×4 brace on the center of each side will keep the smaller metal panel from bulging since the sides of it will not be attached to the wood.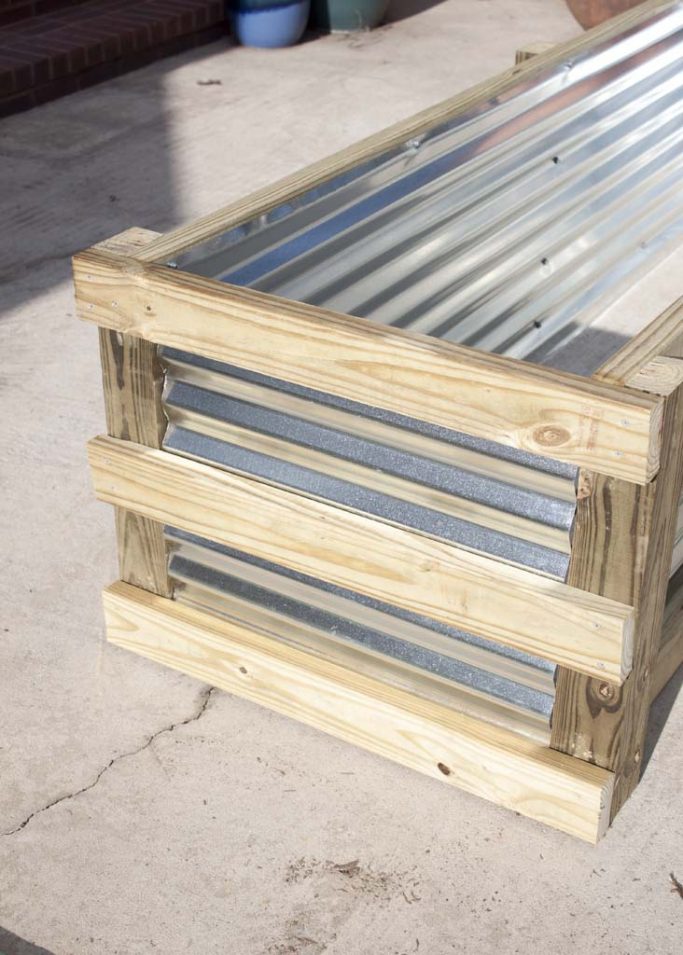 Step 4: Add corrugated metal sides
Using tin snips, cut a 24-inch section from each of the two 10-foot corrugated metal panels to create both ends of your garden box. Trim 2-inch excess from the tops of all four metal sides.
Attach the metal siding to the 2x4s using 1-inch roofing screws. These screws are specially designed for attaching metal to wood, and the rubber gaskets will prevent moisture from penetrating the wood through the screw holes.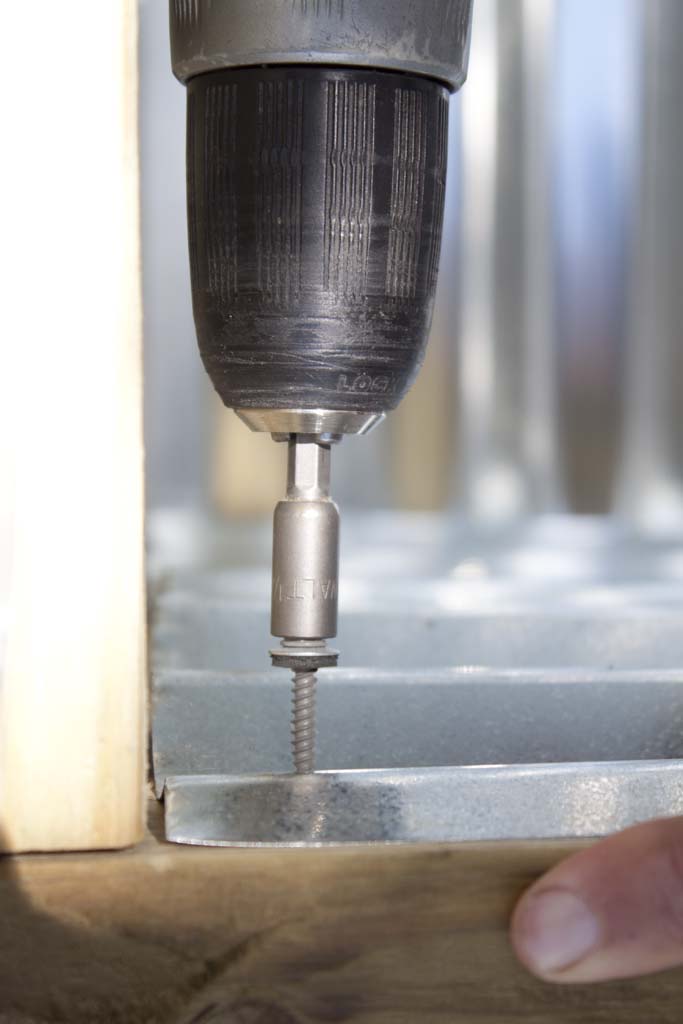 Attach each 24-inch metal section to either end of the garden box and the remaining 6-foot metal sections to either side.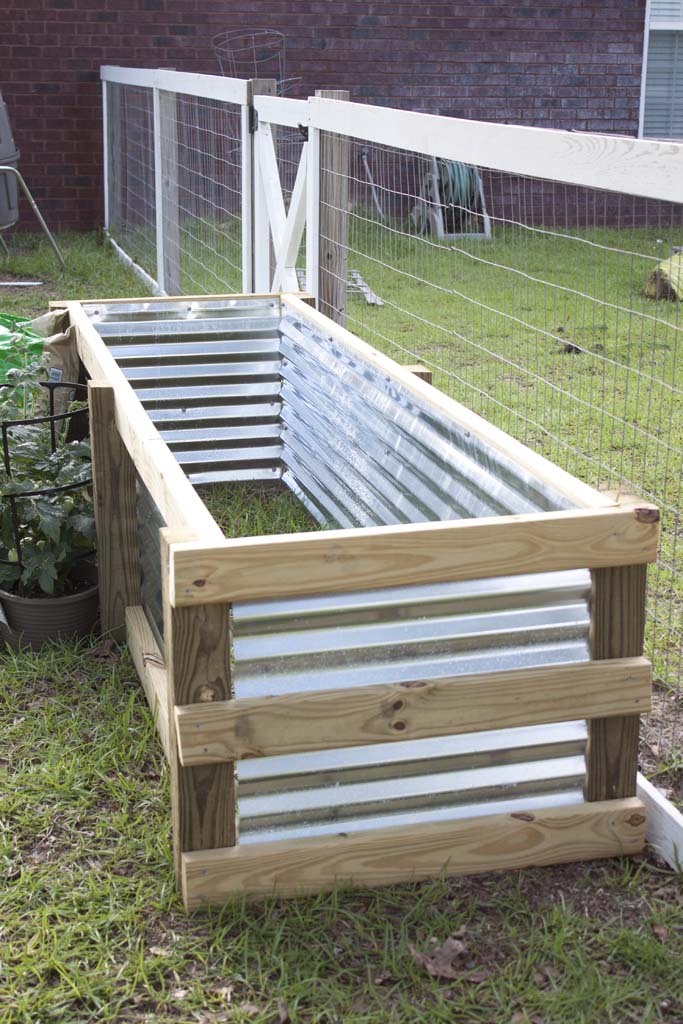 Your garden box is done!
From here you can add things like hardware cloth to line the inside of the bottom to prevent rodents from digging up from underneath. You can also add a watering system to ensure that your garden stays well hydrated.
You may also choose to paint or stain the wood, doing so prior to adding the metal, but it is not necessary and would require maintenance.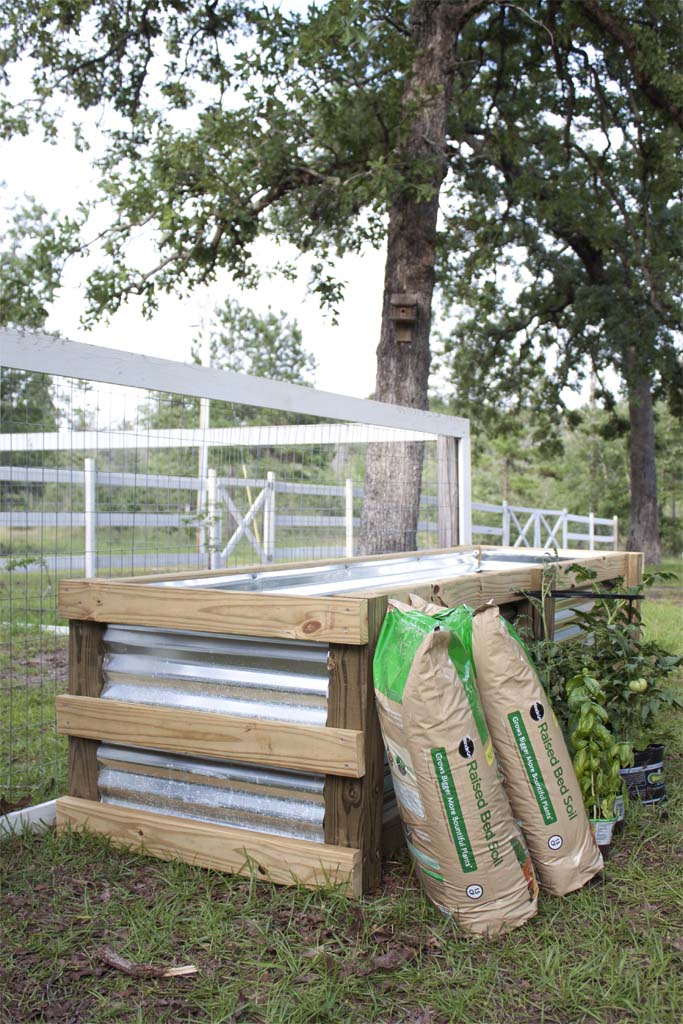 One of the most important points to consider for a successful garden box is the addition of proper soil components. You will be entirely responsible for the nutrients your soil contains.
To remove any guesswork, use a soil specifically designed for container gardens and be sure to amend yearly with compost. Test soil each growing season and amend with any necessary nutrients.
Fill your garden box with your favorite plants and herbs to enjoy all summer long!