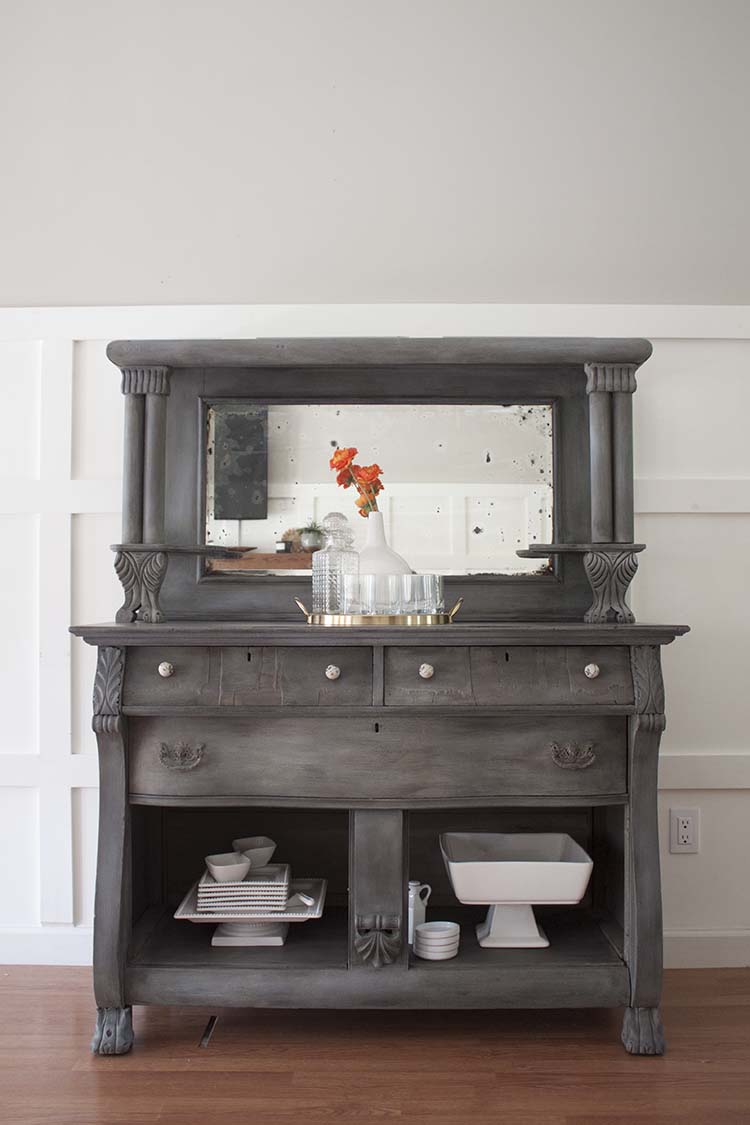 It's been a while since I shared a client files furniture makeover. This antique buffet furniture makeover is one of those that turns out so well you kind of want to keep it yourself. Even if you don't have any place to be put it.
(Also, that crack you see in my flooring underneath the buffet is exactly why I wrote this post!)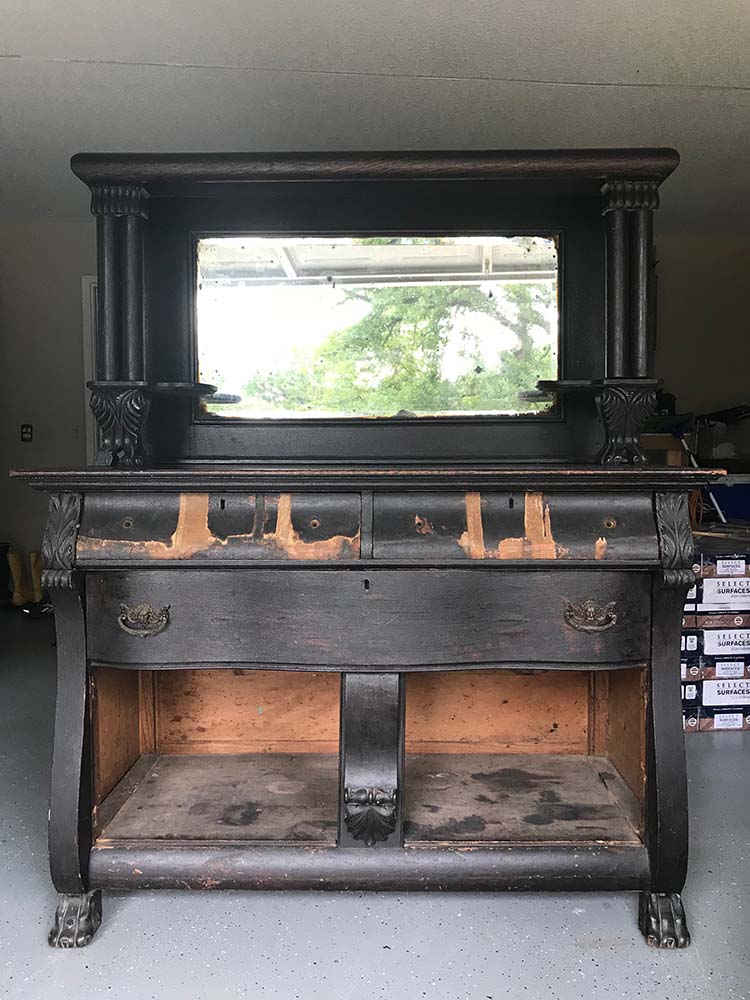 Is it worth saving, you think? It's my favorite question. It's kind of like when someone double-dared you as a kid. It's a challenge. I love a good challenge.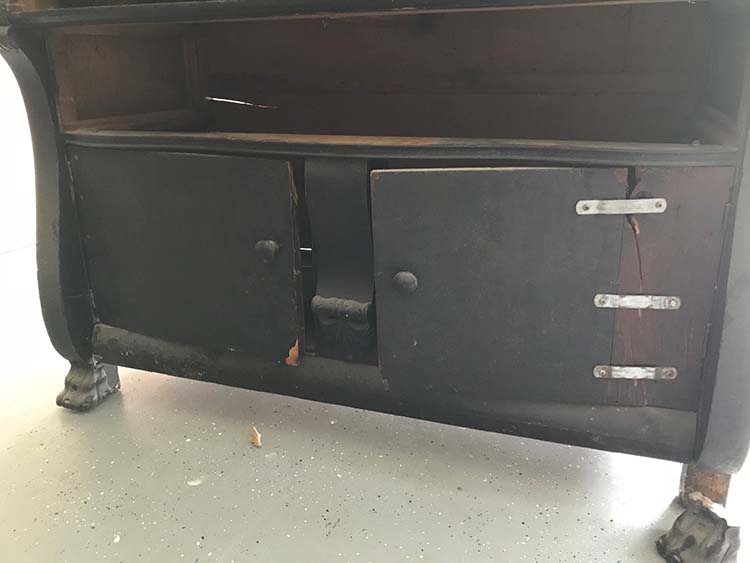 And this one was a challenge! I started by just removing the doors. They were beyond repair and I felt like if I built new ones they'd stand out too much from the rest of the well-worn piece.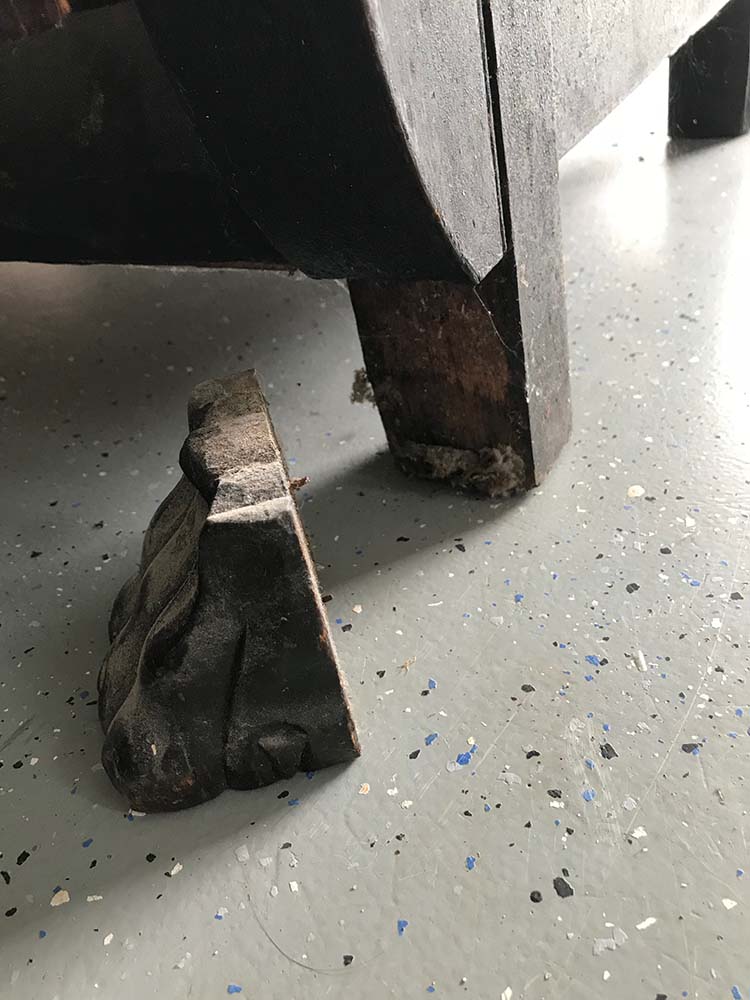 Some of the repairs were minor, like reattaching one of the clawfoot legs.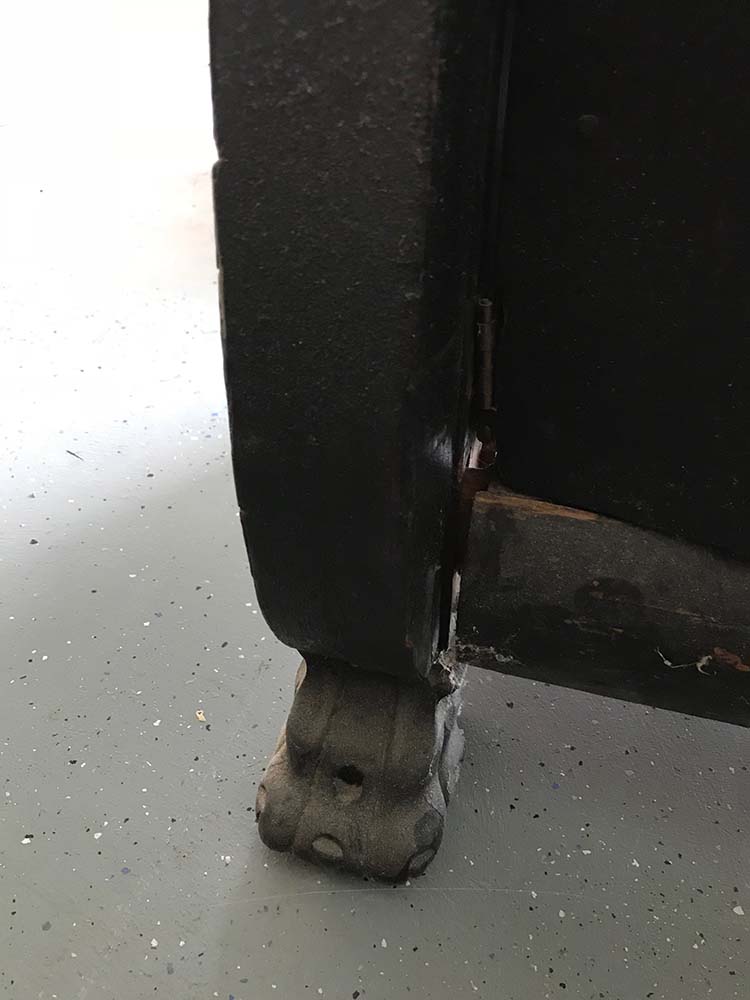 Other repairs, like the gaps in the frame where the sides had separated from the rest of the frame, were more serious. But not impossible to fix.
I mean, it's an old piece. It's never going to be like new.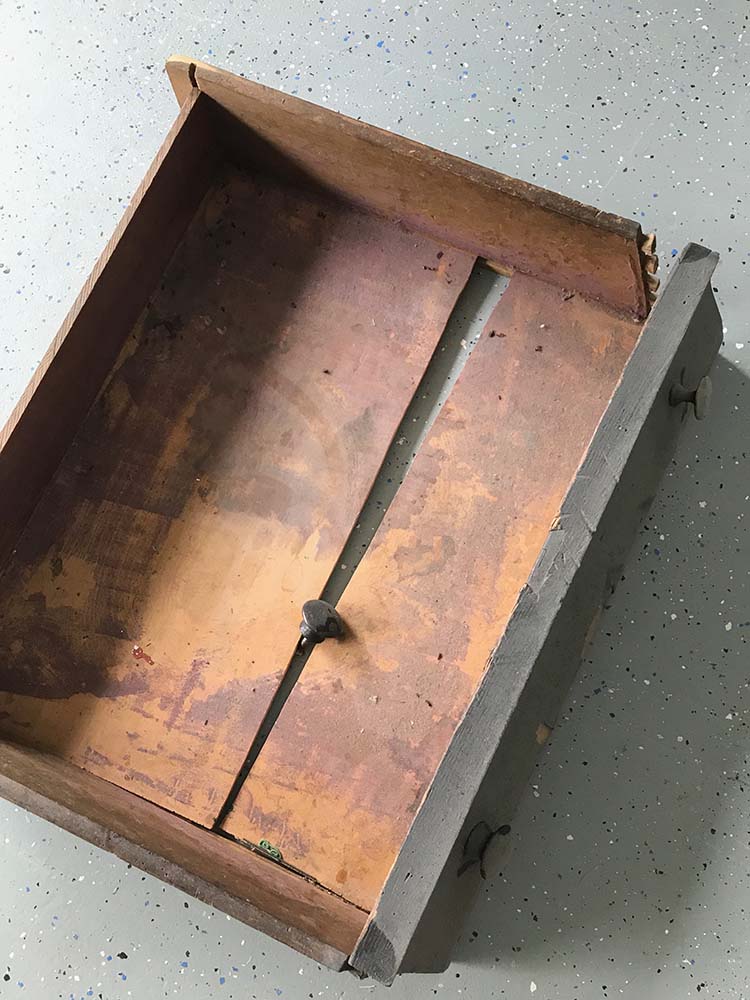 Even this busted drawer was repairable. Still not like new but still plenty of life left in it.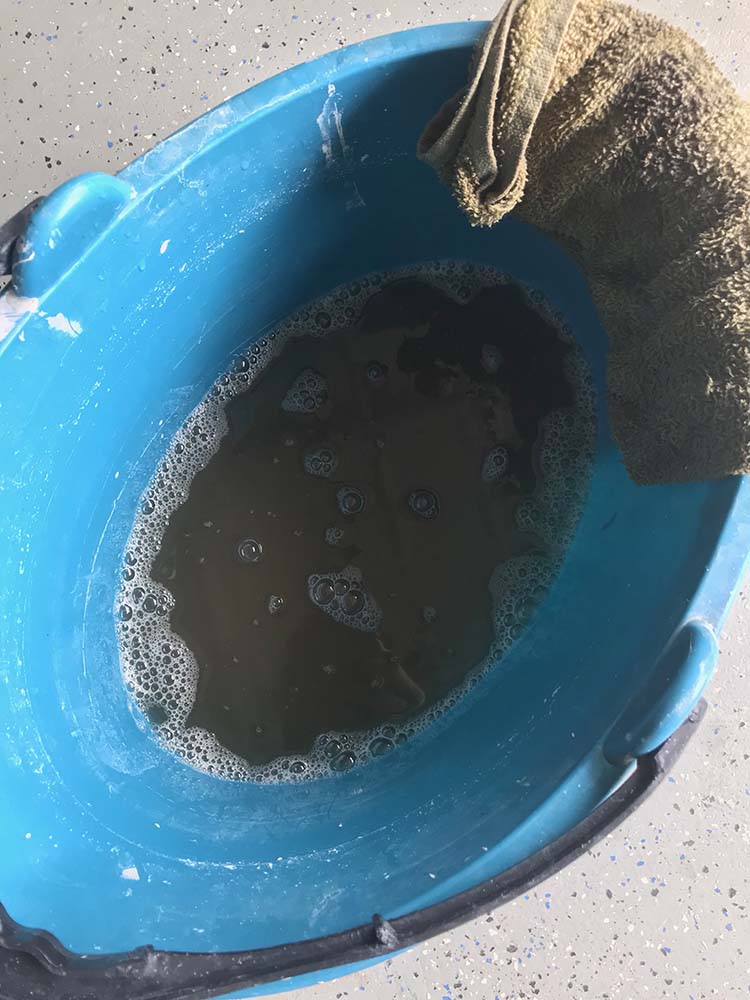 After all the repairs were done it was time for a good bath. Or two.
And then I painted it with a grey milk paint, layered it with dark wax, white wax, and custom wax mixed with color pigments to add depth and layers.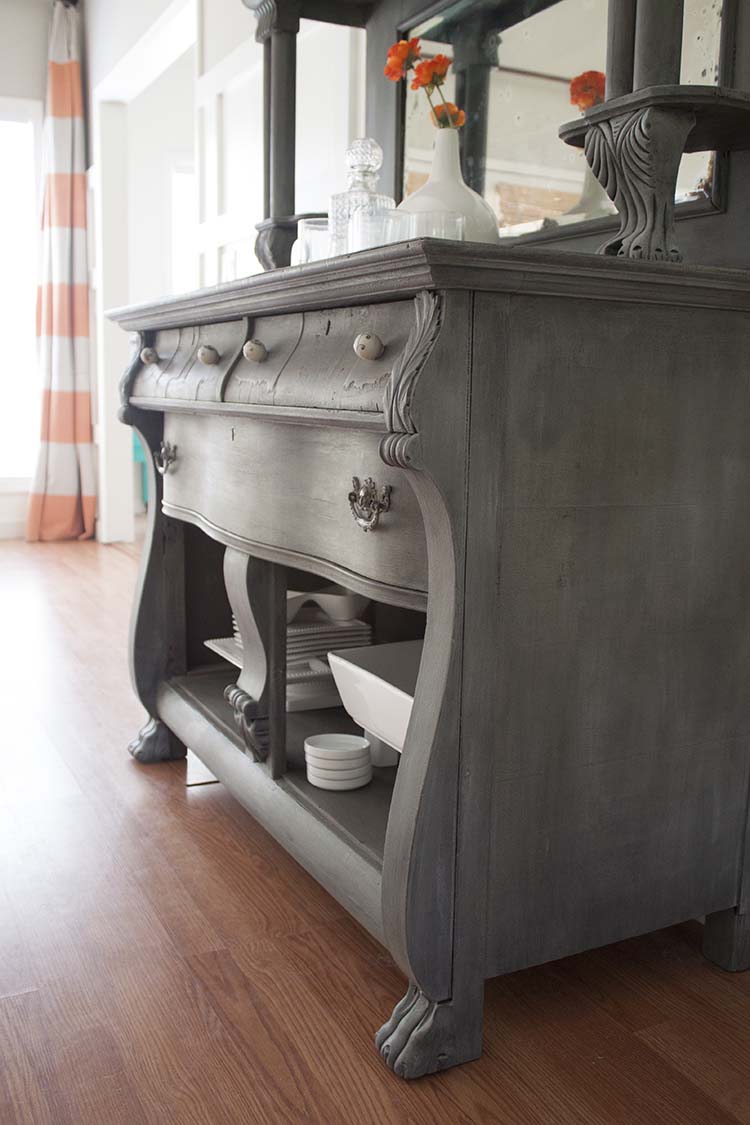 I love how, even after all these years, even I'm still surprised by how well these things turn out.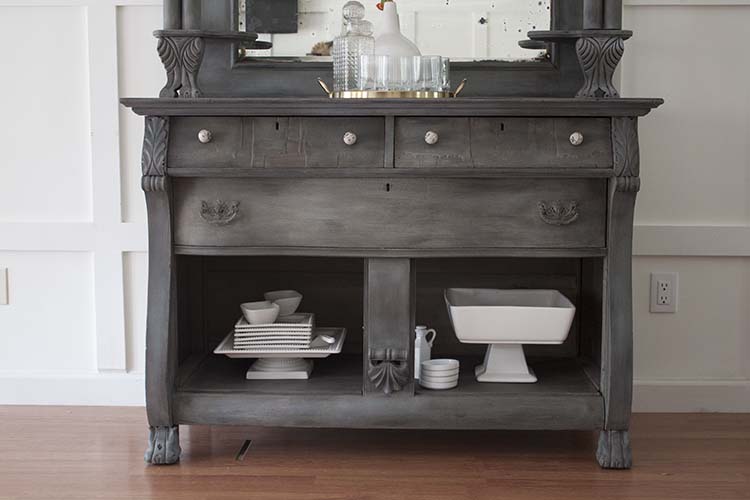 I had originally thought of adding baskets in place of the doors but as soon as I styled it with the dishes I knew that leaving the space open was the right answer. What better way to store your less frequently used dishes? And who couldn't use more space for serving dishes?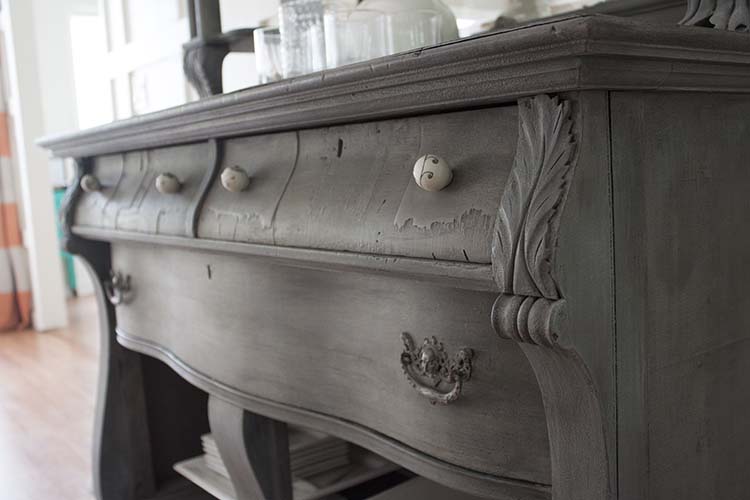 I only removed the loose veneer from the drawers. I could have removed it all but, again, I felt like removing it all would make the drawer look too new. So I removed the loose veneer but left all of the rest attached. Once painted I felt the remaining veneer added the perfectly imperfect look.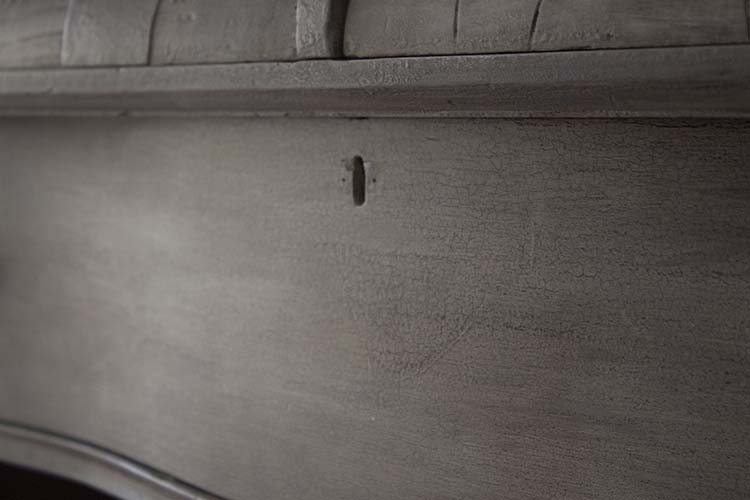 The milk paint settles into the old finish underneath it in such a way that it looks like it always looked this way.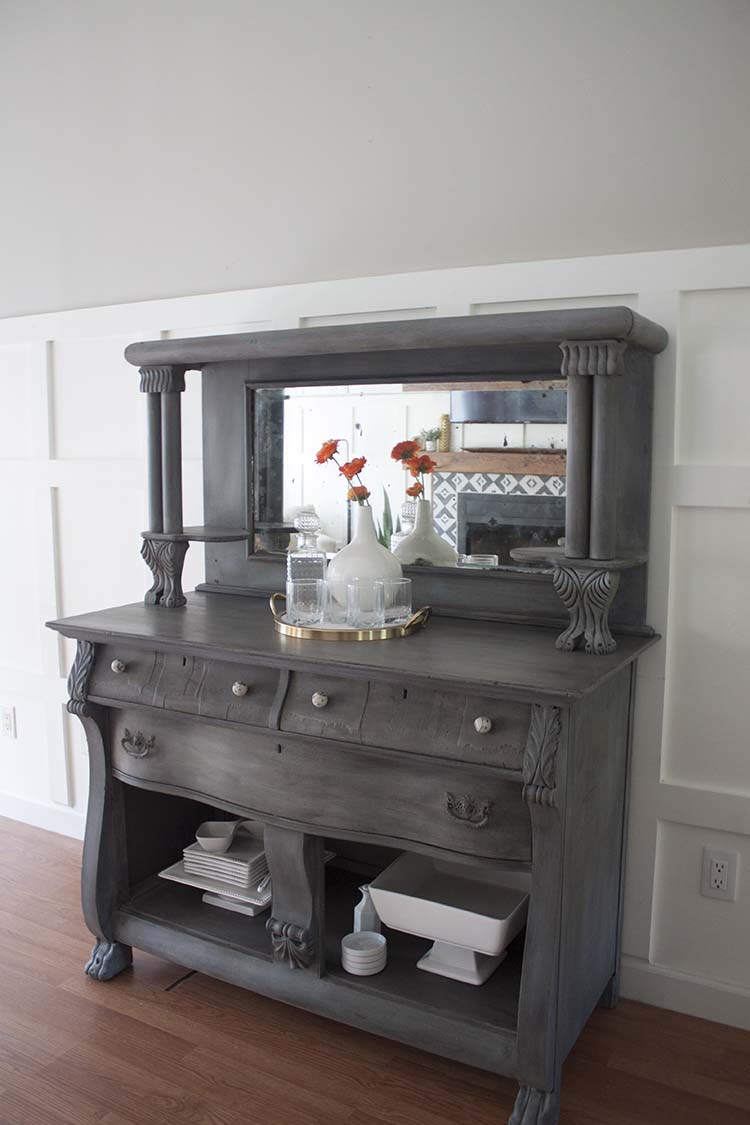 It kind of takes my breath away. And it was definitely worth saving, wouldn't you say?