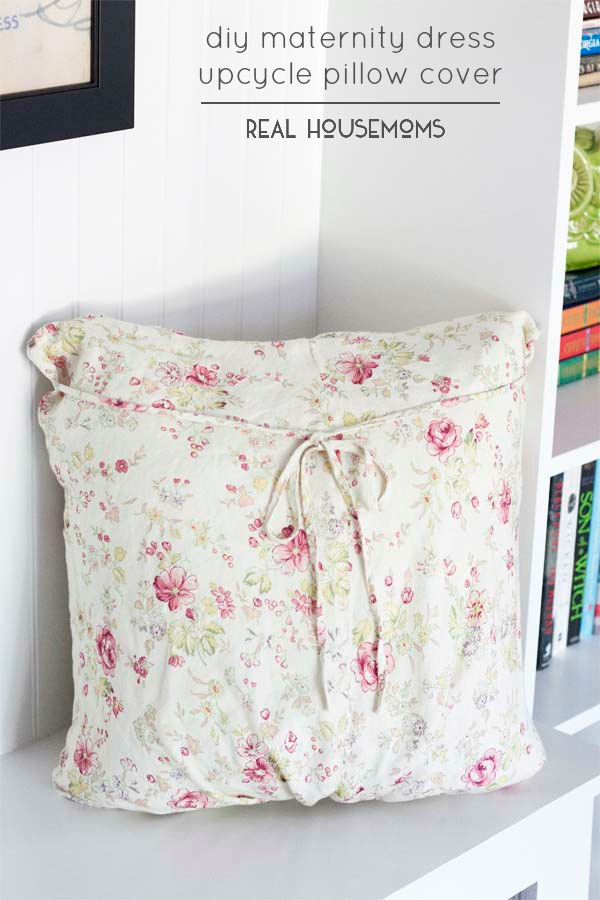 What to do with all those maternity clothes still in your closet when you're pretty sure you won't be using them again but you're too sentimental to completely get rid of them all? Spare your closet (and your heart) the burden and turn a maternity dress into a pretty DIY Maternity Dress Pillow Cover!
In addition to being in the middle of that secret (but not anymore) clubhouse build – which I've been giving sneak peeks of over on my Instagram – I am also in the middle of finishing up my the man closet. I had really hoped to have that done already but a trip to IKEA is in order for some last minute storage solutions and that's a 3.5 hr drive that I just haven't been able to make yet. But what I was able to do was finally rid my closet of all the stuff I really don't need anymore. I had to since two closets have had to merge into one for this Man Closet Makeover.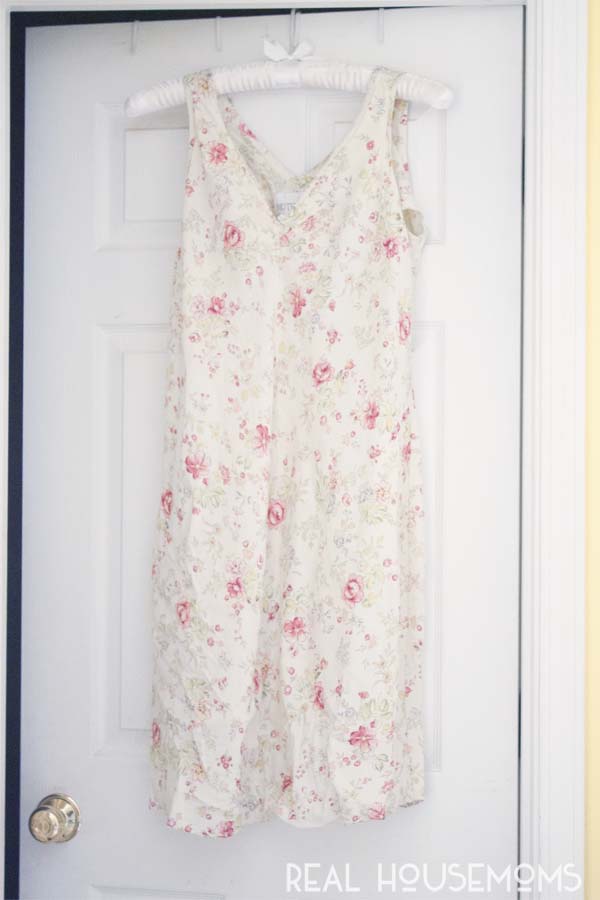 So if you're torn between giving your closet an overhaul and hanging on to the sentimental, I'm over on Real Housemoms.com today showing you the super simple way I turned this maternity dress into a pretty pillow cover. Join me there for the DIY Maternity Dress Pillow Cover tutorial. And I'll see you back here soon with some more summer treats, building projects and room makeovers all coming soon!