A great big thank you to General Finishes for providing this gorgeous copper color paint to complete this project!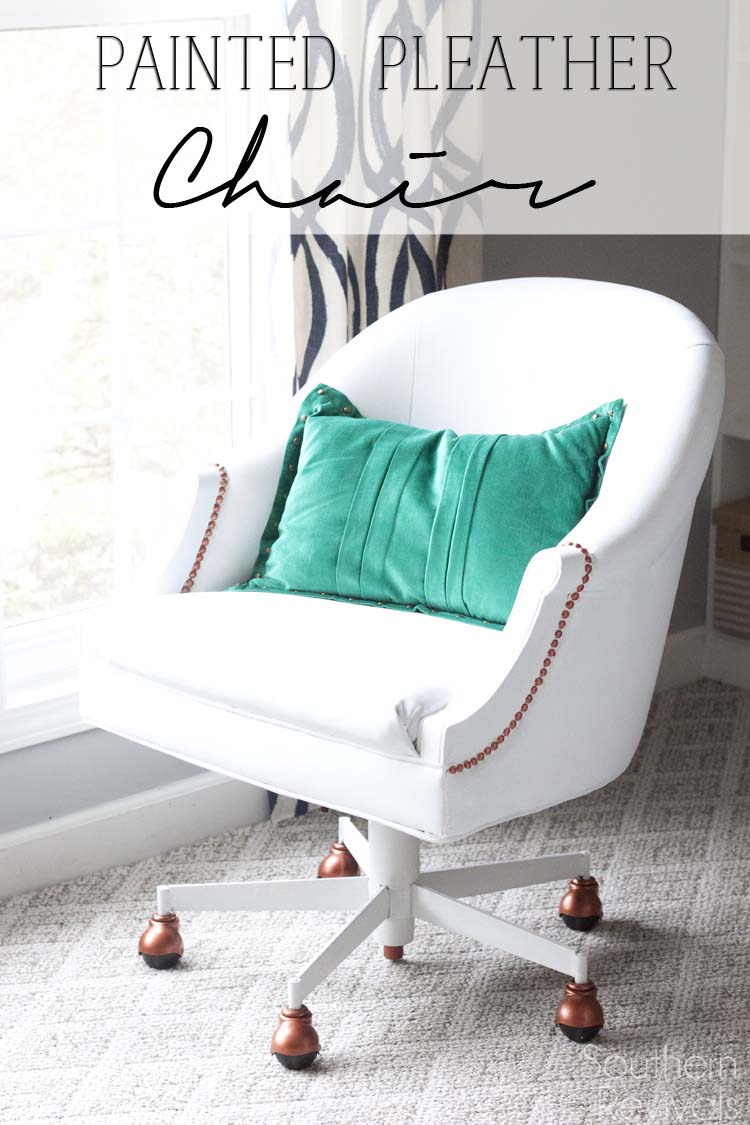 Years ago, so many that I don't remember exactly how long, my FIL bought a storage building full of retired country club chairs. Some were fabric, some pleather. All of them still in great shape. That is until this one was stored in my outdoor storage building all those years ago.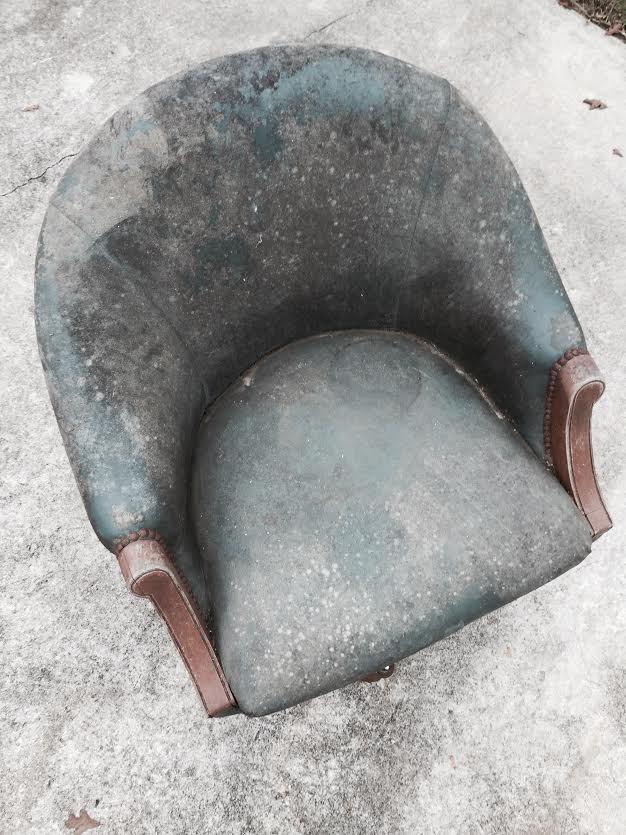 I intended to use it much sooner. Really, I did.
And recently I joined the Fab Furniture Flipping Contest and I figured, now was as good a time as any. Instead of reupholstering, because we all know how much I enjoy doing that, I decided to paint the pleather instead. A painted pleather chair. What was I getting myself in to?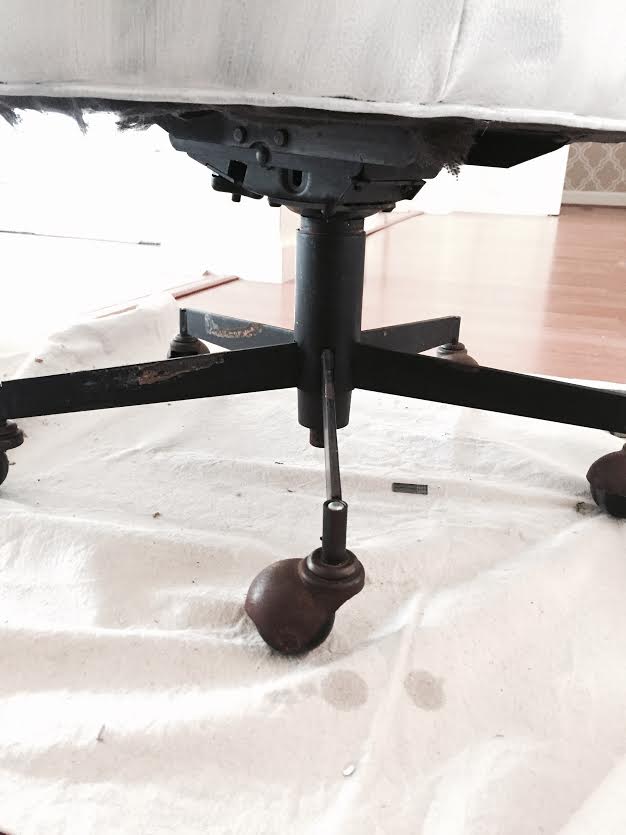 It need A LOT of clean up. A general purpose cleaner and a finish up with some vinegar to make sure I'd gotten everything. I wasn't sure what I wanted to do with the bottom though. Paint it white, keep it black or…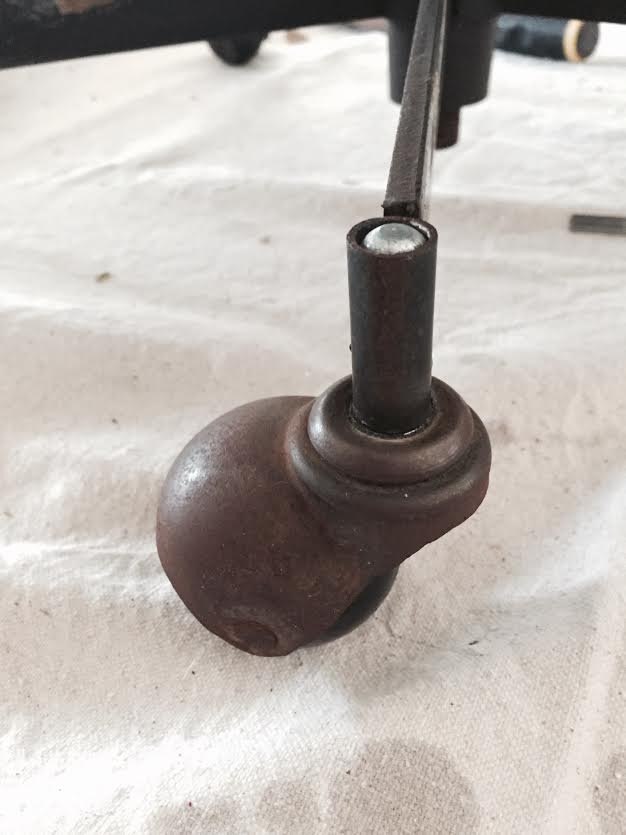 I love anything with casters and I love to make them stand out any time I can.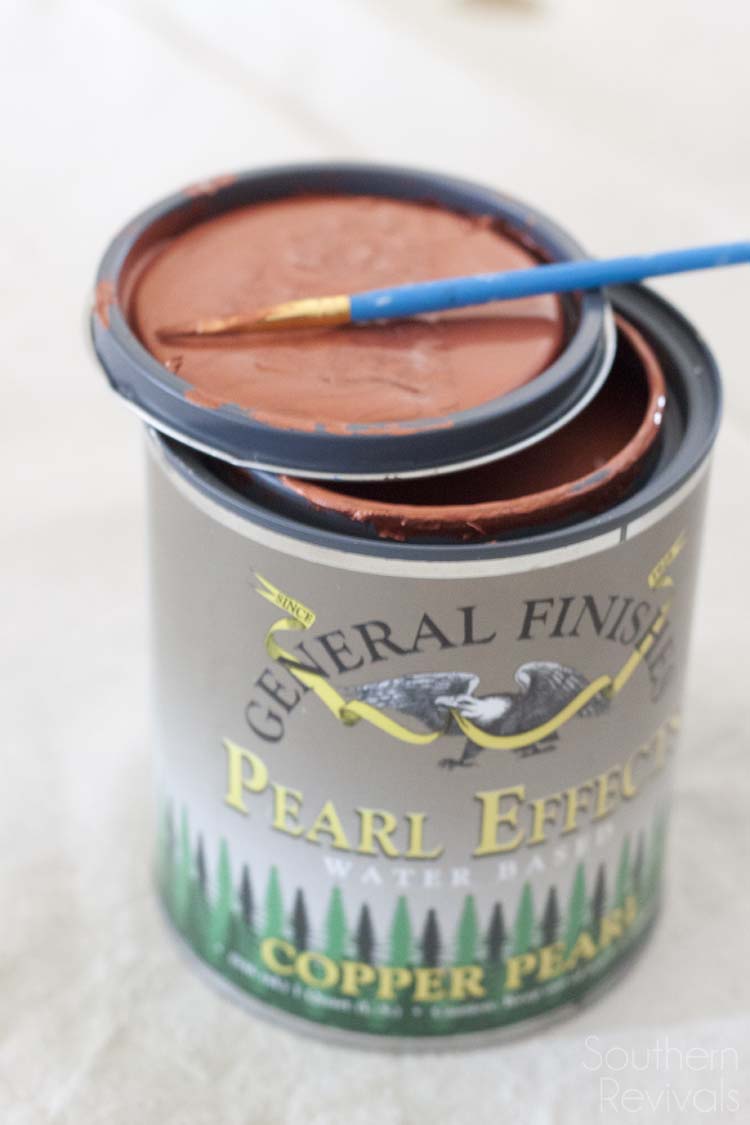 This time I decided to paint them with General Finishes Pearl Effects in Copper Pearl. It's water based so it washes off easily but not at the expensive of coverage. It's a gorgeous color, full of pigment. One coat went a long way.
I think she cleaned up really well and turned out quite nice.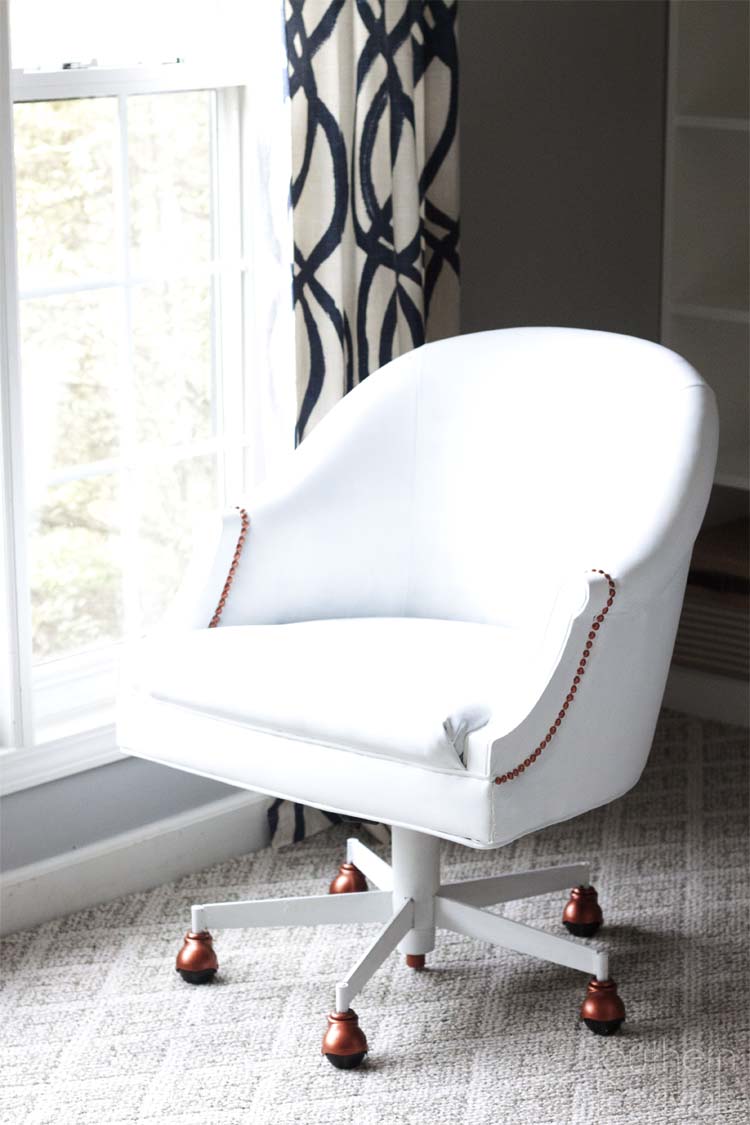 I took a crazy risk just simply cleaning it and then adding paint. No special prep work, priming or fancy painting mediums.
Four coats of white, with drying time in between, and the pleather miraculously still feels exactly as it did before. I used Deco I may wipe it down with a soft wax for protection. Then again, the paint has adhered so well I may leave well enough alone. The white is Americana Chalky Finish paint in Everlasting by DecoArt.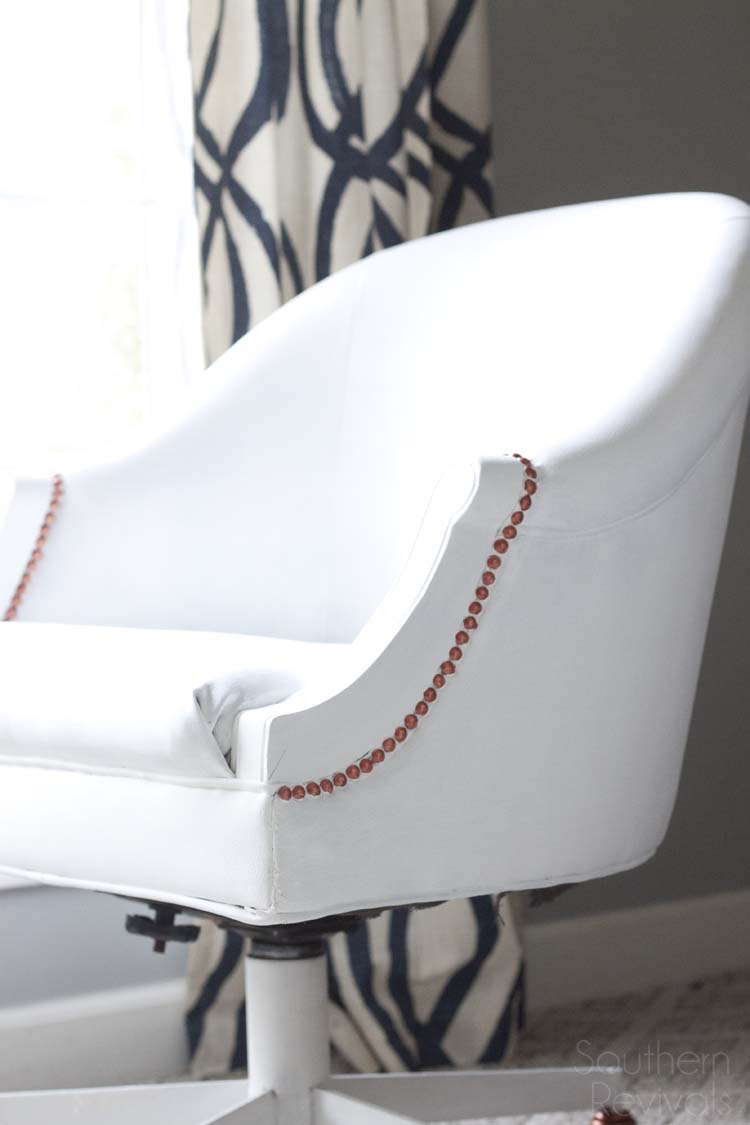 This month's contest theme is "Geometric". I took some poetic license with that and decided to paint the round nail head trim in copper, too. One tiny little brush and a lot of patience.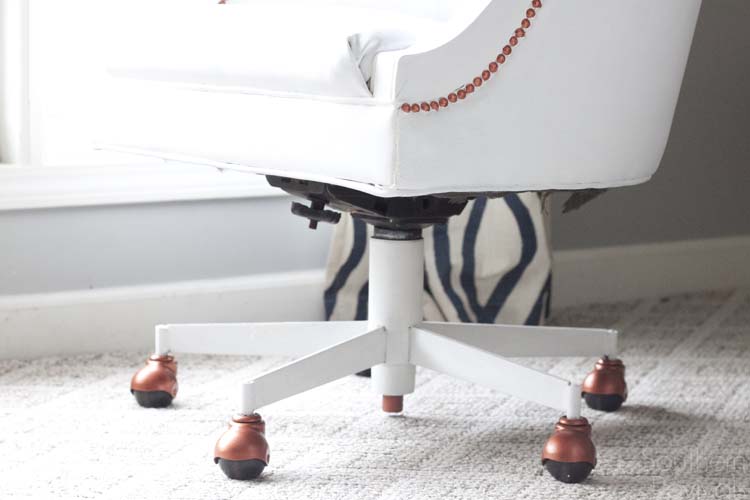 It pulls it all together very well, I think.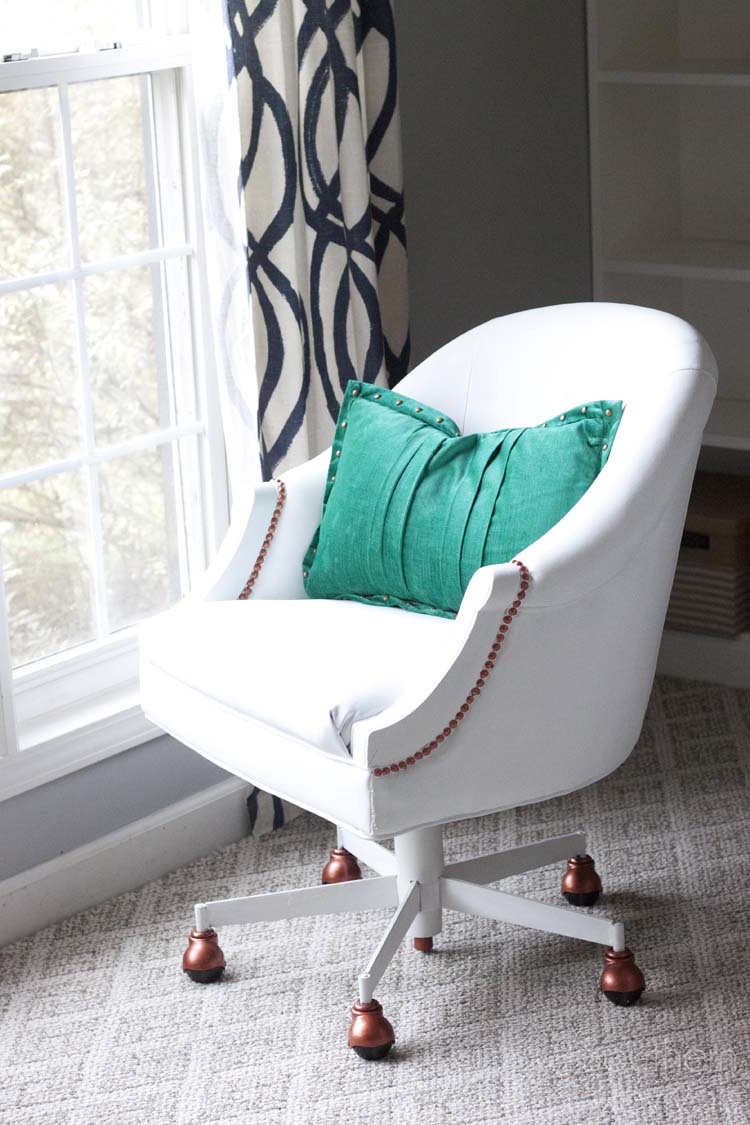 She's a whole new chair. Done completely by hand and brush.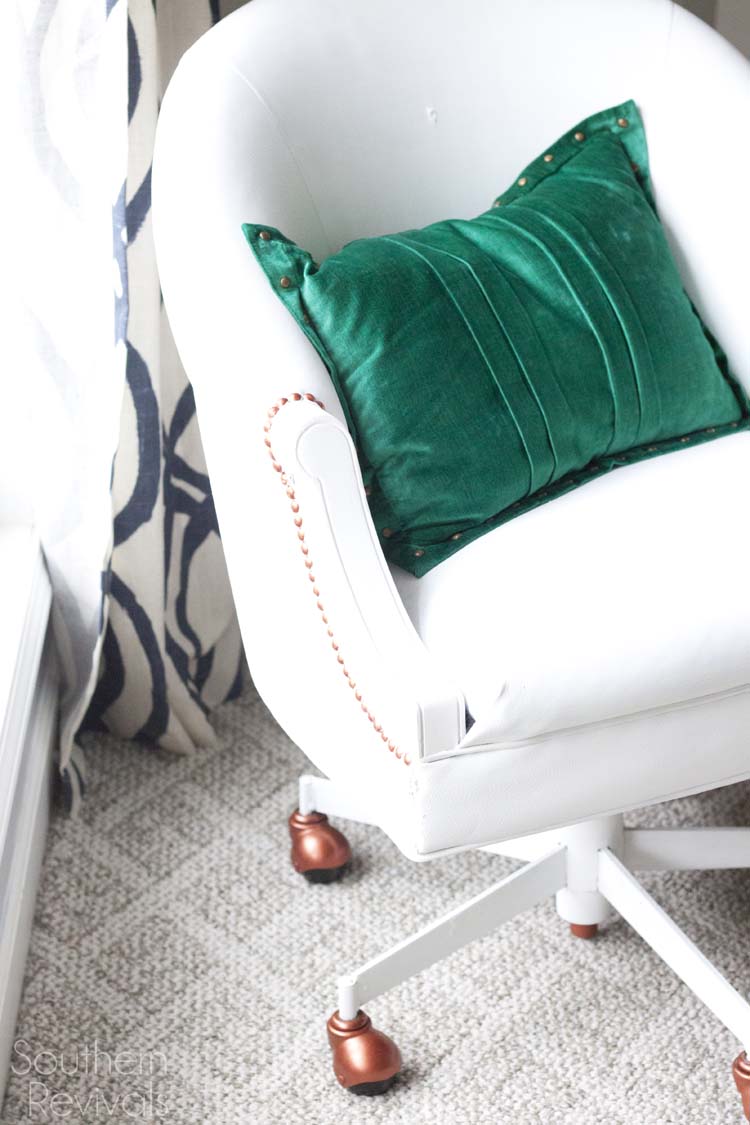 I know I've done a good job when my 12 yr old walks in from school, having seen the crusty mess that she was before, and gasps in awe. He always says….how do you do that?!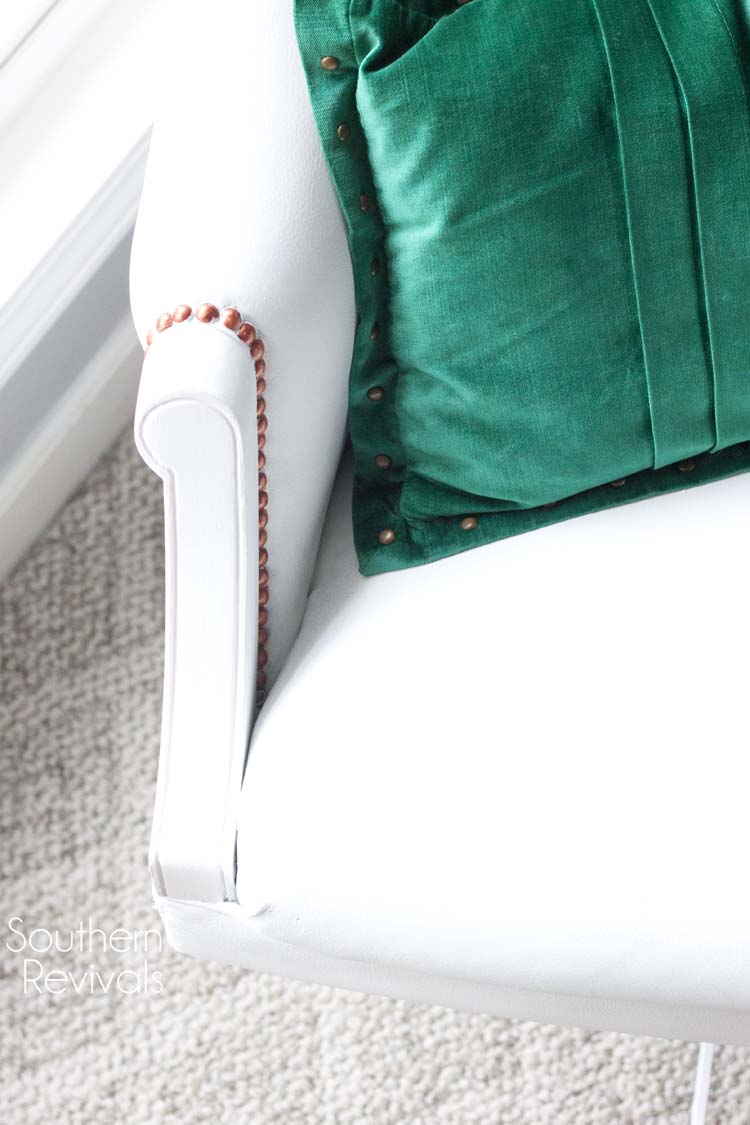 And I always say, 'It's like I always tell you; paint and a brush!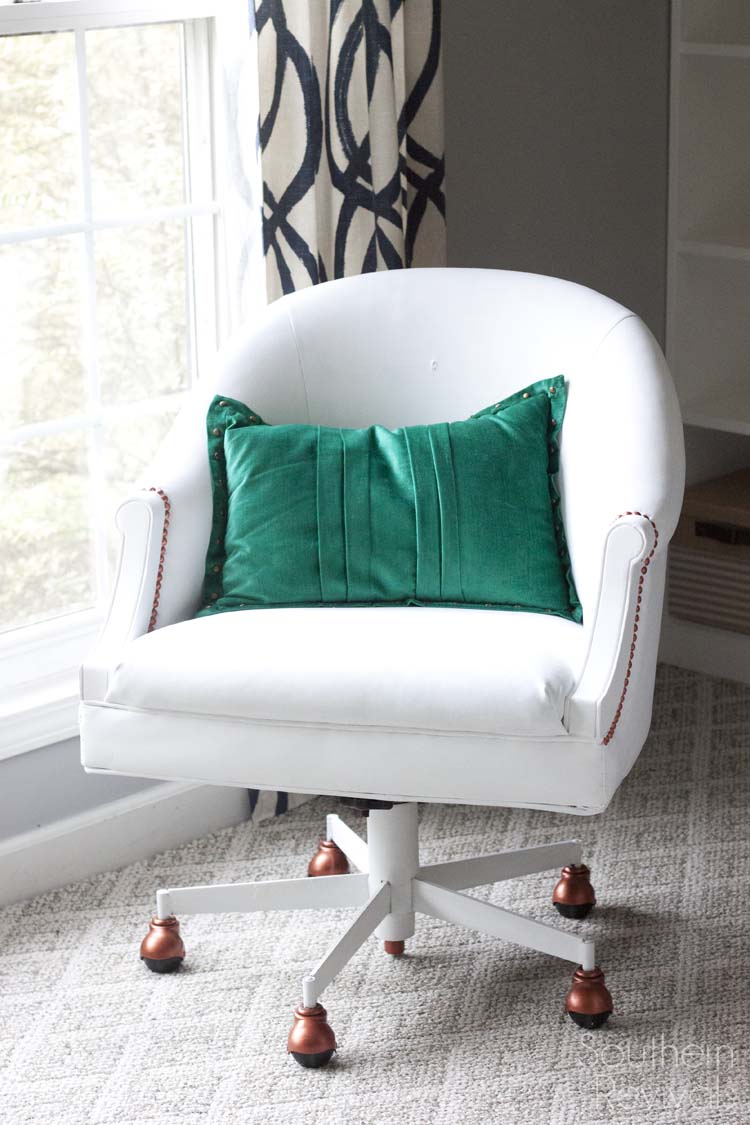 Now I have this grand new chair and while I don't have any place to put her yet, she has a great place all planned out for her. One of these days, hopefully sooner rather than later, she'll be the new chair in my studio room. But there's a lot of work still to do in there. That will take more than a little paint and a brush.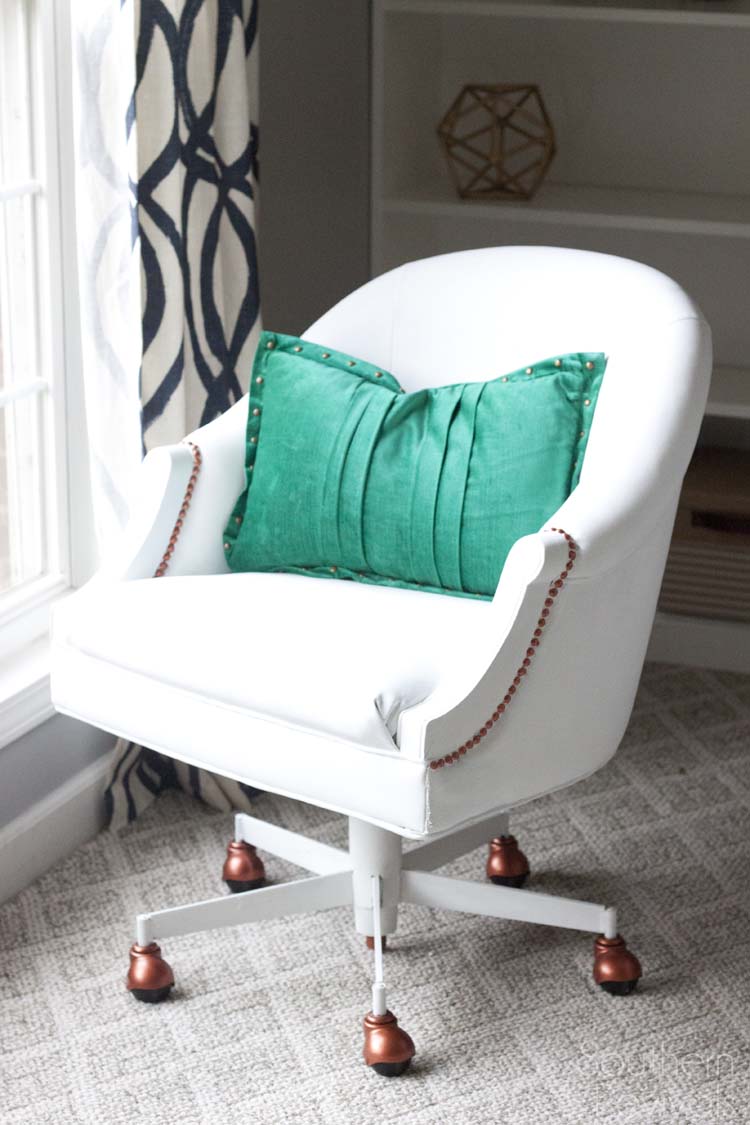 So what do you think? Is painting pleather for you?
For more contest entrants, please visit this month's hosts: Lynn from Fern Avenue and Carrie from Thirty Eight Street.  If you're interested in future contest, please contact them at [email protected].