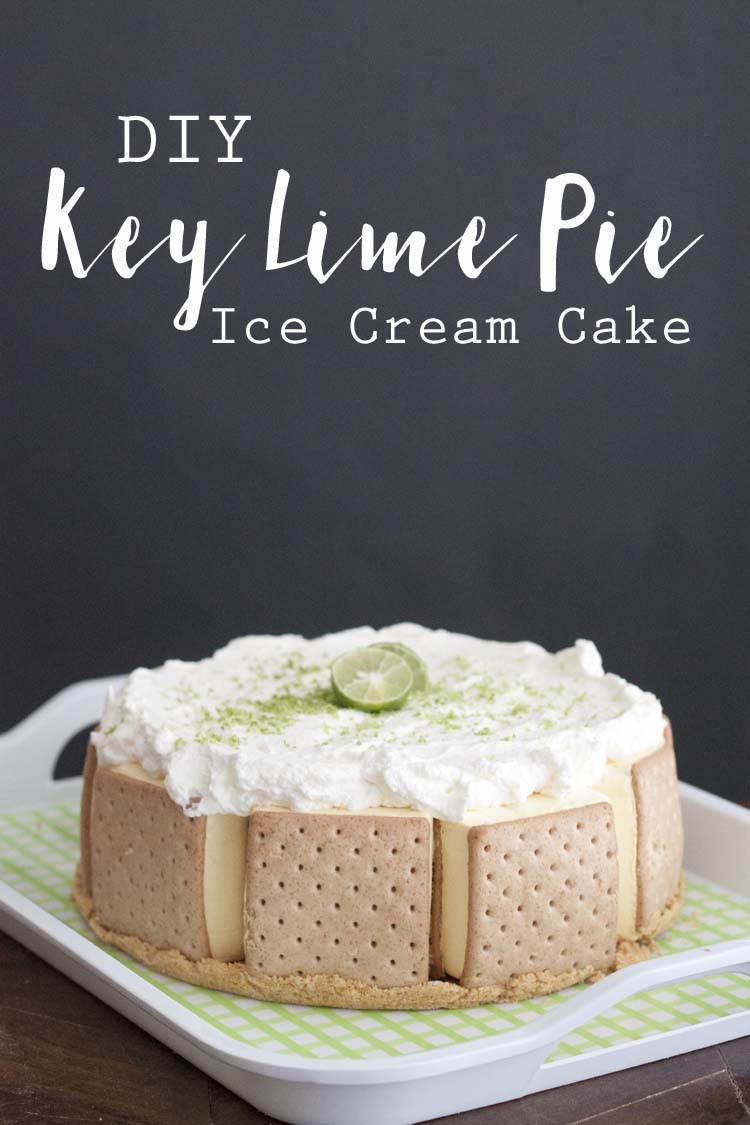 So…whatcha doin this weekend? Because if making this Key Lime Pie DIY Ice Cream Cake isn't on your list then you should totally add it. Right now.
The first time I "cooked" up this DIY ice cream cake concoction, I knew I was really on to something amazing. I mean, not only could I have an ice cream cake anytime I wanted but I could also have one in any flavor my ice cream loving self could imagine. FYI, my first version has an ice cream cone topping! But this time we opted for key lime pie because, let's be honest, who doesn't love key lime pie?!
DIY ice cream cakes are perfect for summertime BBQ's, birthdays or any ole day you want a delicious slice of ice cream cake. Here's how to make your own Key Lime Pie DIY Ice Cream Cake.
DIY Ice Cream Cake
You will need:
1 recipe no-bake graham cracker pie crust (see recipe below)
1 recipe key lime pie whipped cream (see recipe below)
2 quarts vanilla ice cream
2 boxes Fat Boy Ice Cream Sandwiches – Key Lime Pie-Wich
1 bag of key limes, at least 10
1 sleeve graham crackers
9″ springform pan
waxed paper
grater or microplane
mixer
spatula
No-bake Graham Cracker Pie Crust
1 1/4 cups graham cracker crumbs
3 TBS sugar
1/3 cup butter
Combine crumbs and sugar in medium bowl until incorporated. Stir in melted butter and blend thoroughly.
Key Lime Pie Whipped Cream Frosting
1 pint heavy whipping cream, 2 cups
2 TBS powdered sugar
2 TBS vanilla
2 TBS key lime juice, approximately 2 key limes
grated peel of one key lime, set aside
In a chilled metal mixing bowl add 2 cups heavy whipping cream and beat with whisk attachment until just stiffened. Add powdered sugar, mix. Add in vanilla and key lime juice and mix until incorporated. Save key lime peel for garnish.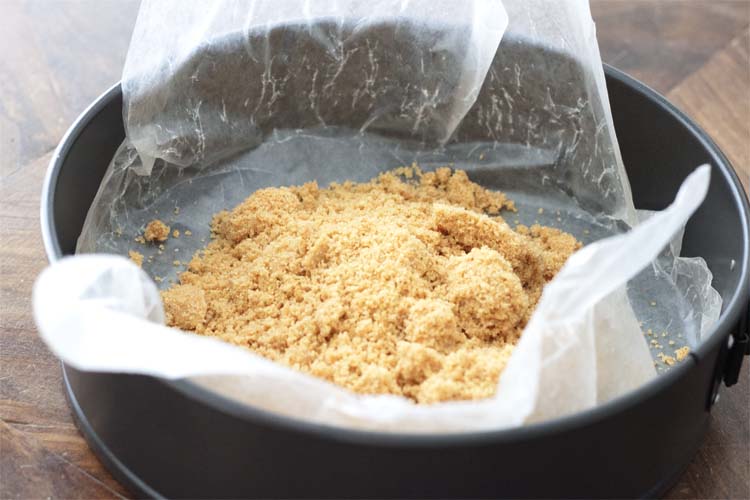 Step #1
Line bottom of 9″ springform pan with waxed paper. Press no-bake graham cracker pie crust recipe (see recipe above) into pan. Pop into freezer to chill for 10 mins or until firm.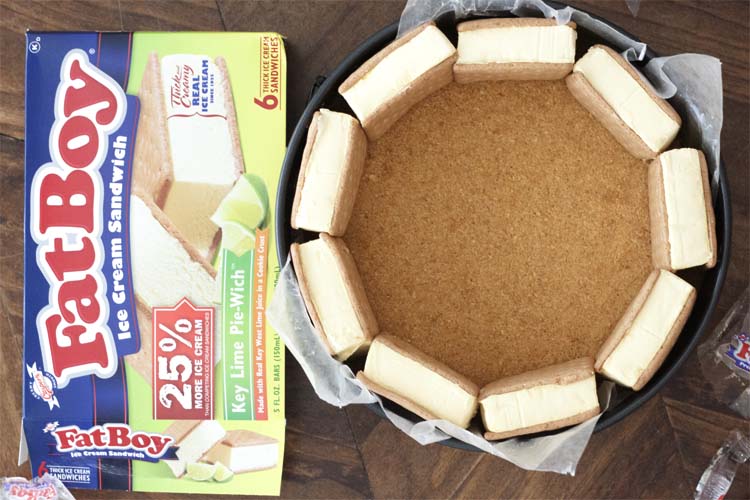 Unwrap 9 key lime pie ice cream sandwiches. Quickly place them around the inside of the pan. Pop back into the freezer until the sandwiches are again firm.
If you find that your ice cream sandwiches are getting soft too quickly, try unwrapping them one at a time from the freezer. You may even find that you have to unwrap them one at a time from the freezer and place them back into the freezer on a metal pan covered with wax paper. Let them firm up prior to adding them into the cake.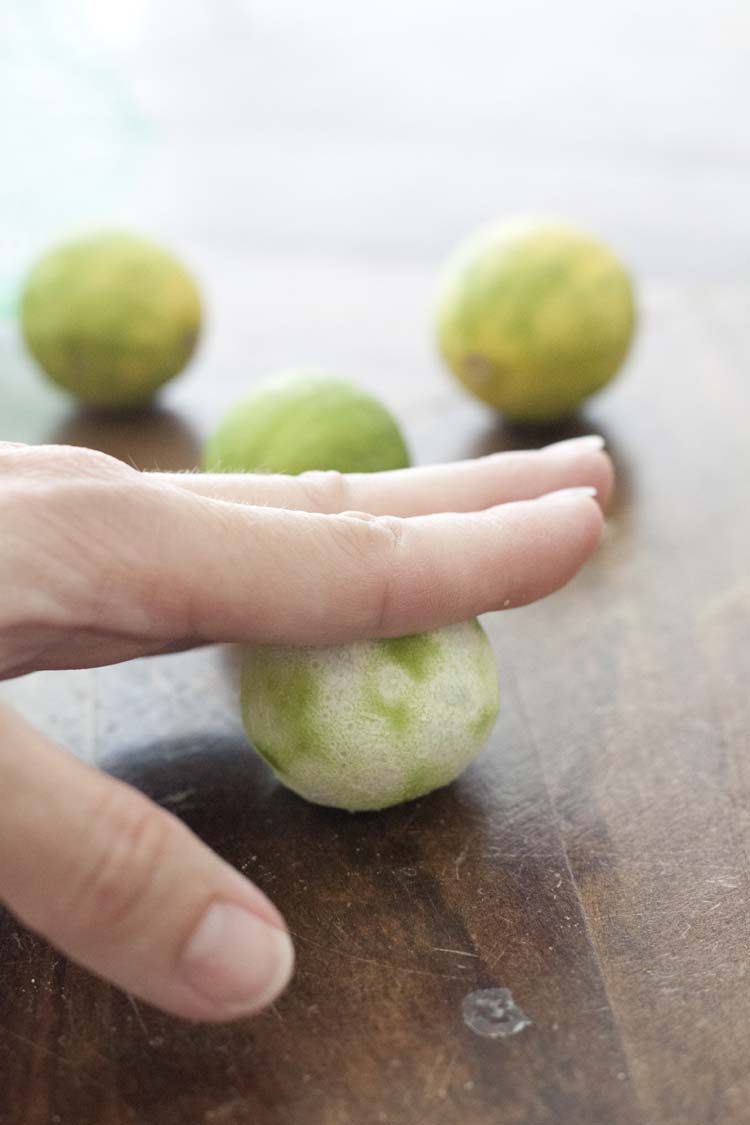 Key limes don't inherently have much juice. Then again they're pretty potent so not much is needed. To get the most of your key limes, knead them a bit prior to juicing.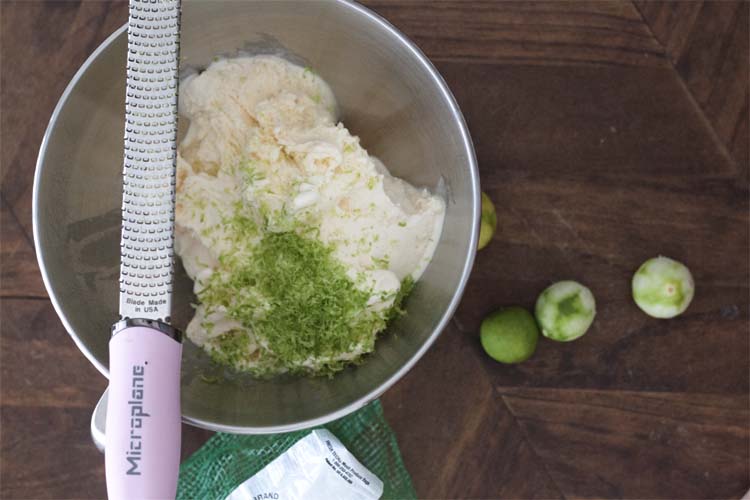 Set out quarts of ice cream and allow them to soften slightly. Add 1 quart at a time to mixing bowl. Add the juice of 4 key limes, and the zest of two, to the quart of vanilla ice cream. Mix thoroughly.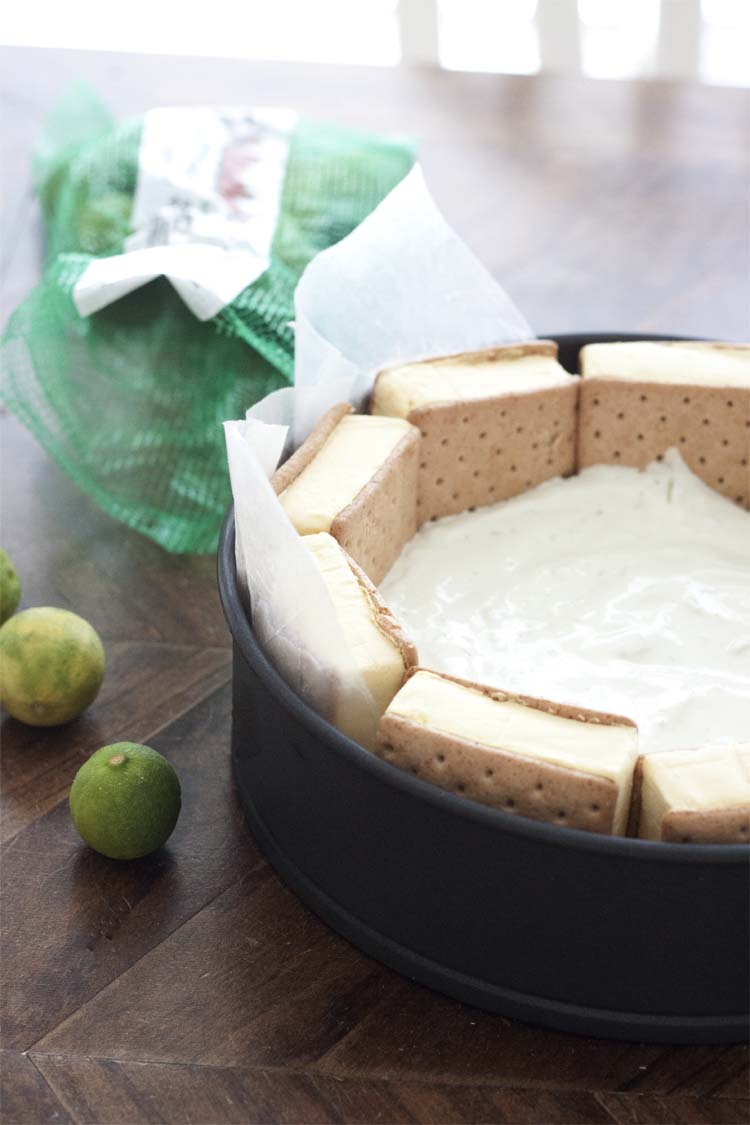 Quickly add the juiced up quart of ice cream to the springform pan and smooth it out with a spatula. Pop it back into the freezer until firm.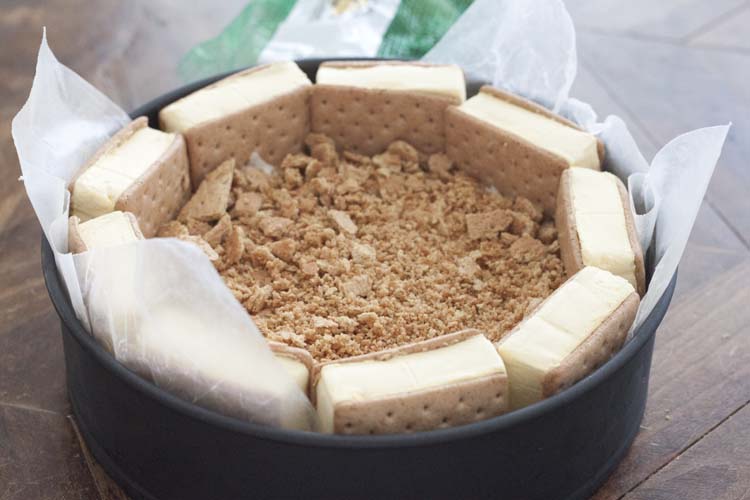 Add a sleeve of crushed graham crackers onto the first layer of ice cream. Repeat steps above for your second quart of ice cream and add it over top of the crushed graham crackers. Put it back into the freezer for a final time and freezer until firm or ready to serve.
Just prior to serving, mix up your key lime pie whipped cream frosting (see recipe above) and cover the top of your ice cream cake.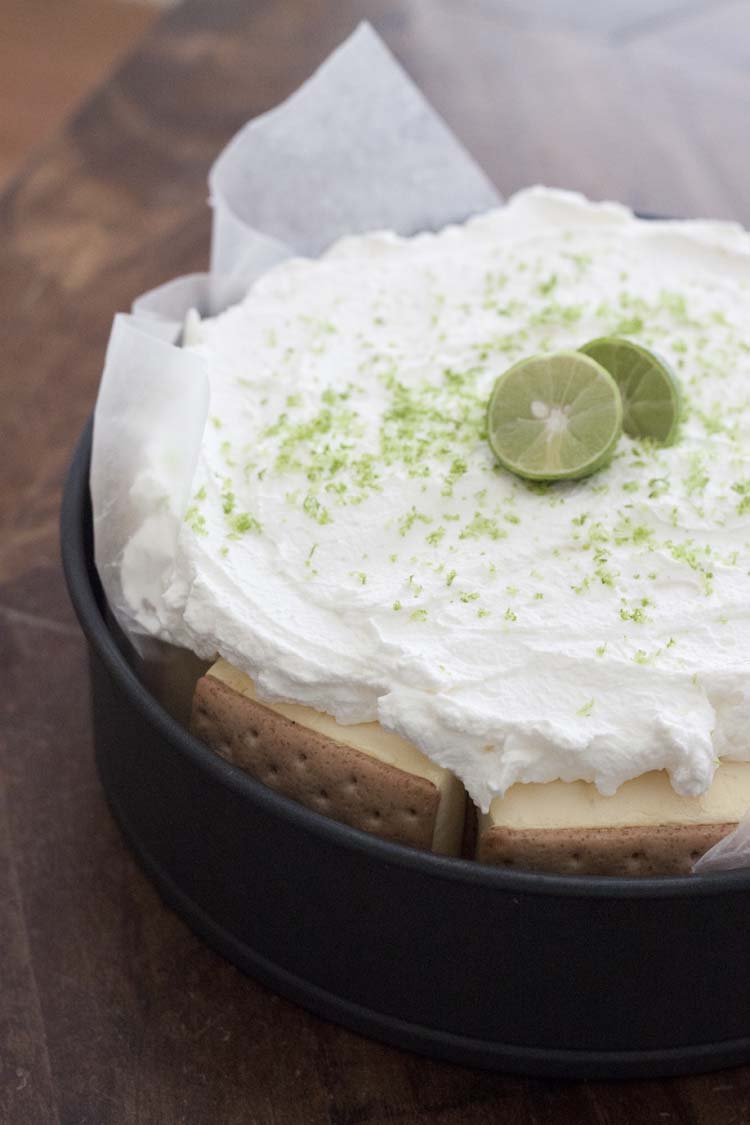 Garnish with grated key lime peel and sliced key limes or as desired. Gently remove from springform pan. Serve immediately.
If you find that your ice cream cake isn't holding its shape as you try to remove it from pan, simply tighten the pan sleeve back up and place back into freezer to allow it firm up enough to hold its shape. Ice cream cake can be placed in the freezer with the whipped cream frosting on top and it will still taste great. However, the whipped cream frosting is best served fresh.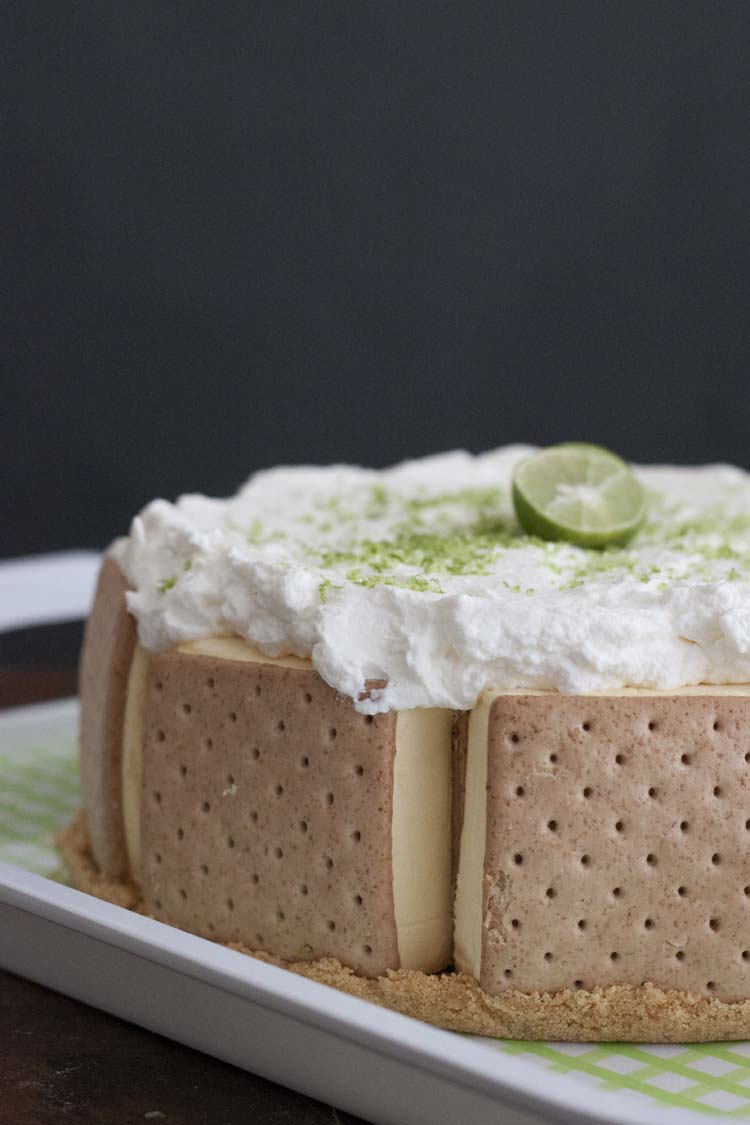 I'm telling you, it's so crazy simple you'll be wondering why you don't make one all the time.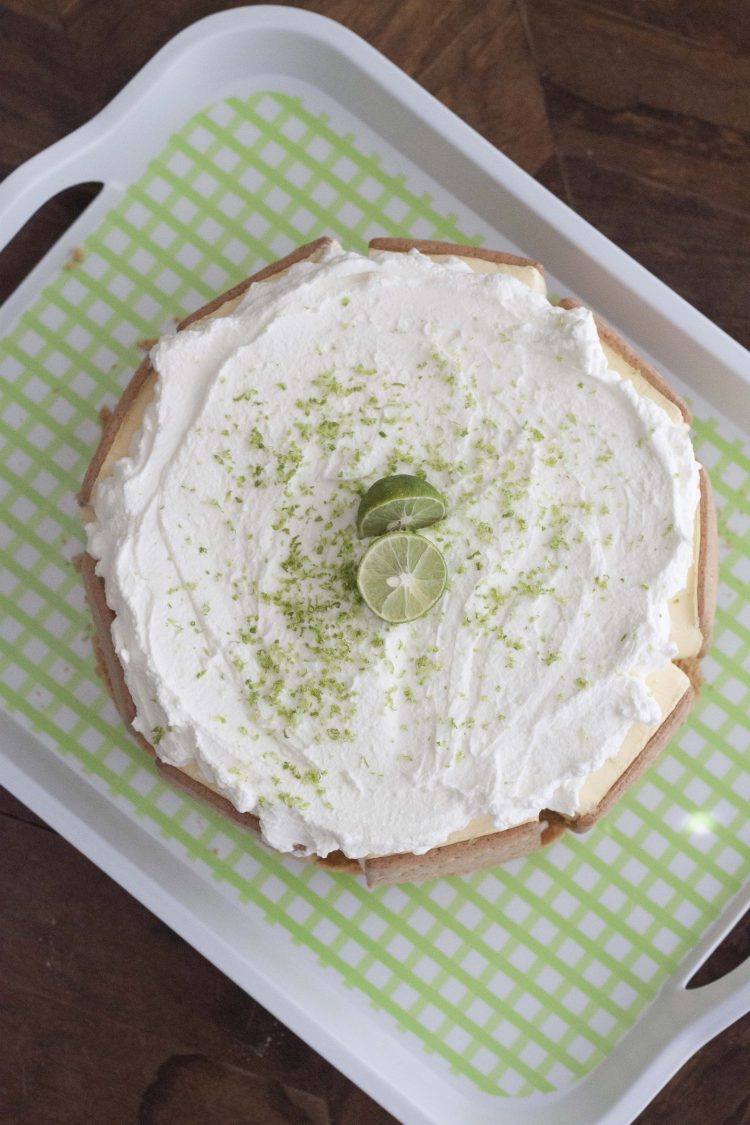 Every summer day, holiday, BBQ or birthday party is made even better with a Key Lime Pie DIY Ice Cream Cake. I guarantee it!
Try these other summertime favorites: