Dresser makeovers are easily some of my favorite ones to complete and you know how much I like a challenge. So when my client approached me about fixing up one she had stored in her garage, telling me it may be beyond repair, naturally I was eager to accept the challenge.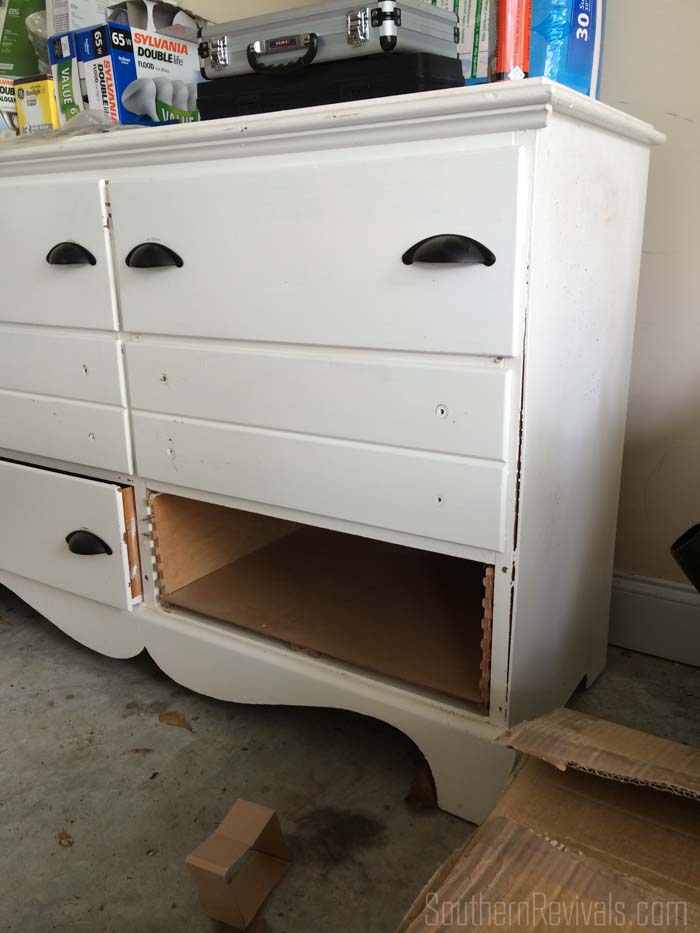 Not only was one of the drawers missing the front but it had been previously painted. With a lot of paint.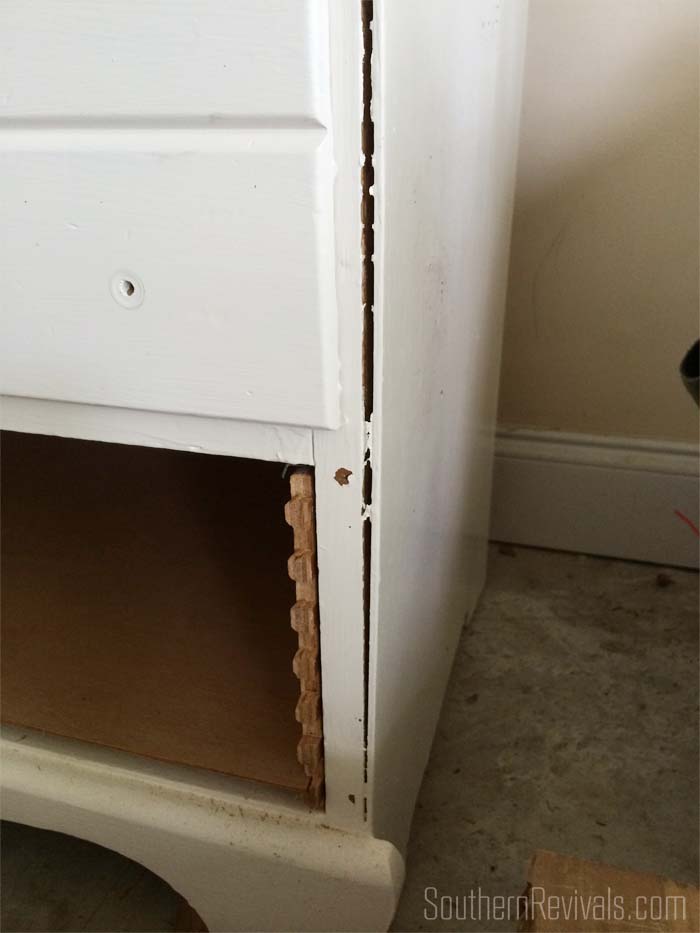 Then there was the little matter of the sides completely separating from the frame. That's always fun.
But also nothing a little wood glue, some strategically placed brad nails and some clamps can't fix.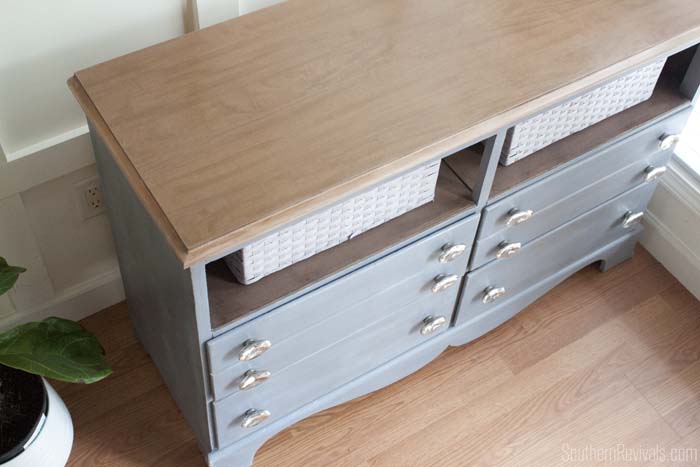 And it turns out that top is much prettier without any paint all.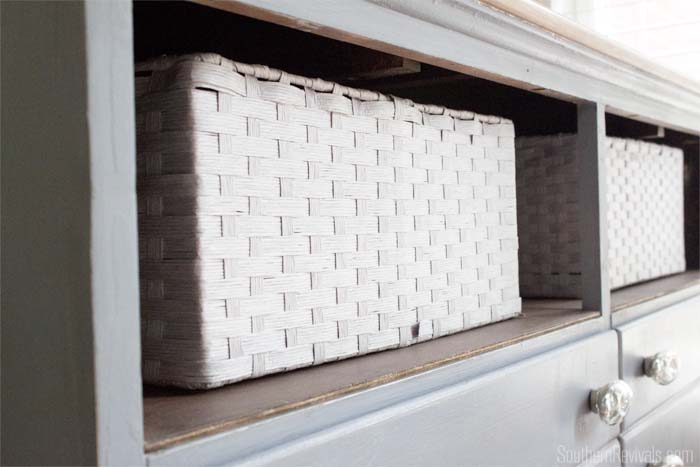 And you know my favorite way to overcome a bad case of missing drawers is replacing them with baskets.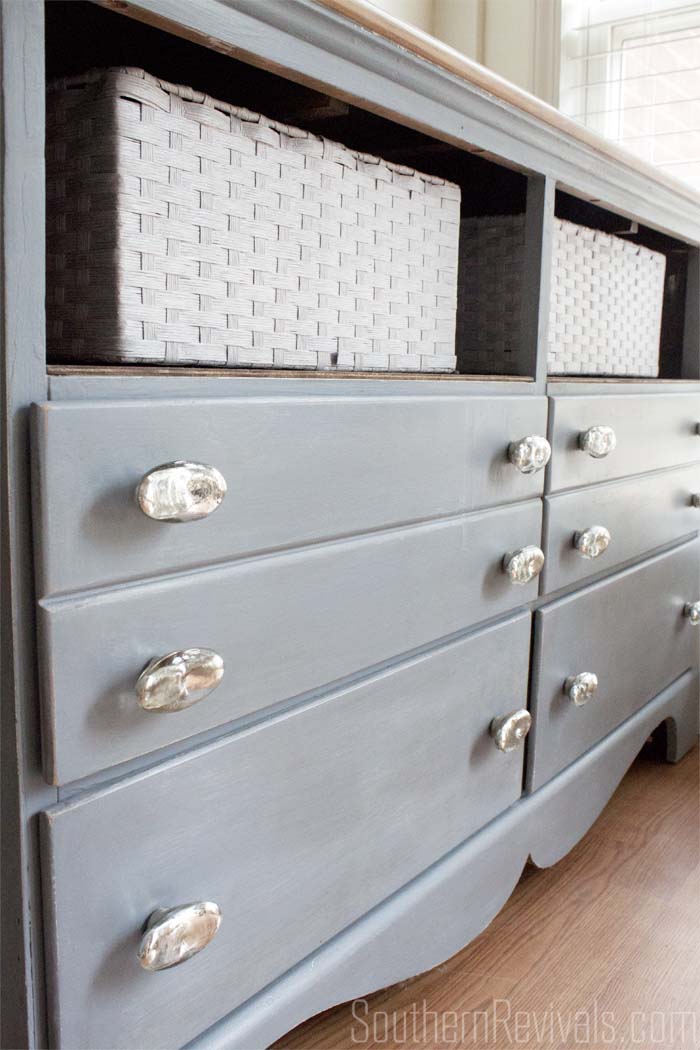 Add to that a little Miss Mustard Seed's Milk Paint in Dried Lavender and generous doses of Furniture Wax, White Wax and Antiquing wax paired with those mercury glass knobs…
And I'd certainly say this old gal was, indeed, not beyond repair.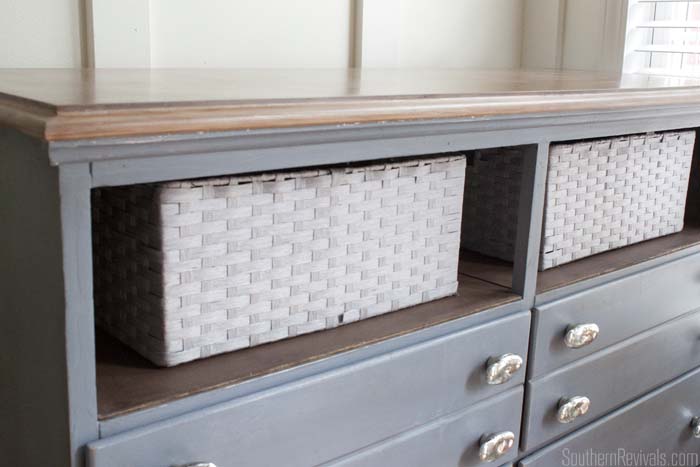 Many of you have asked me how I make it so there's a space for those baskets to sit on and the answer really is simple, but also, isn't. The truth is it really just depends on the piece and what you have to work with. In this case I need to place brackets in the space beneath where the drawers were to create a platform. Sometimes you get lucky and there's already a structure there to place your platform on. Other times you have to create one.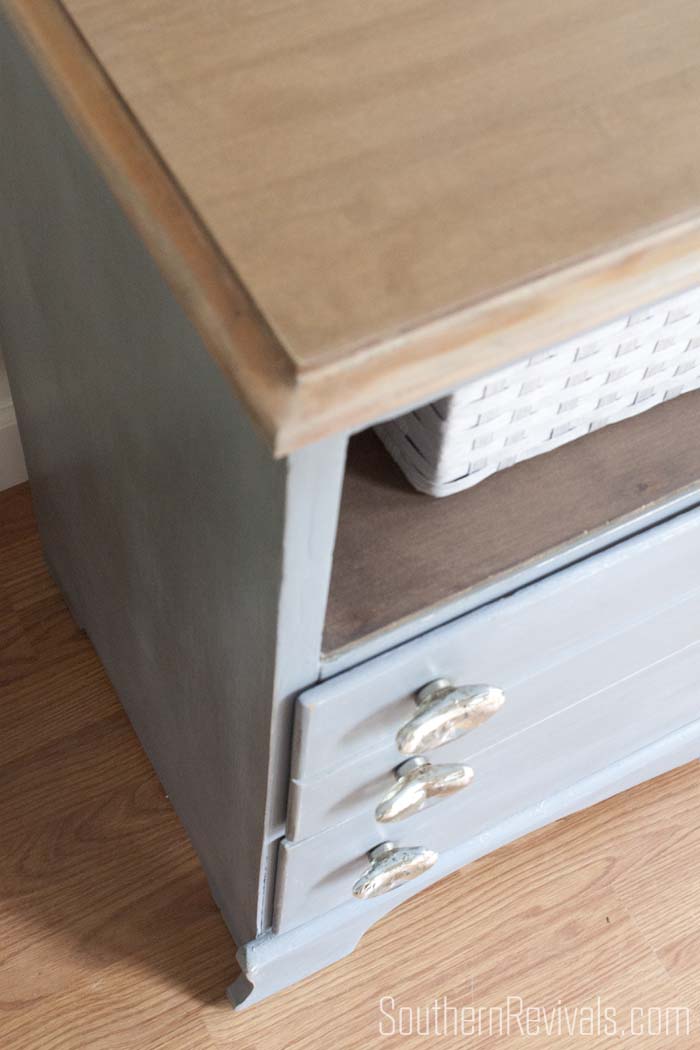 No matter how many times I've done it now, I still don't get tired replacing drawers for baskets.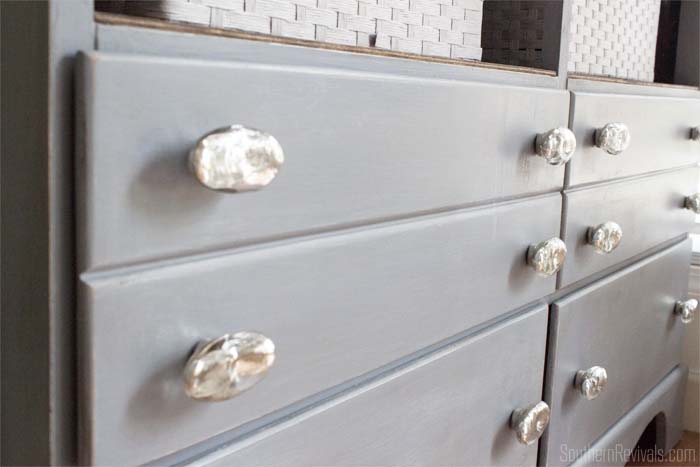 And who doesn't love mercury glass! Paired with this a little gray, a little purple color it's just a really nice combo.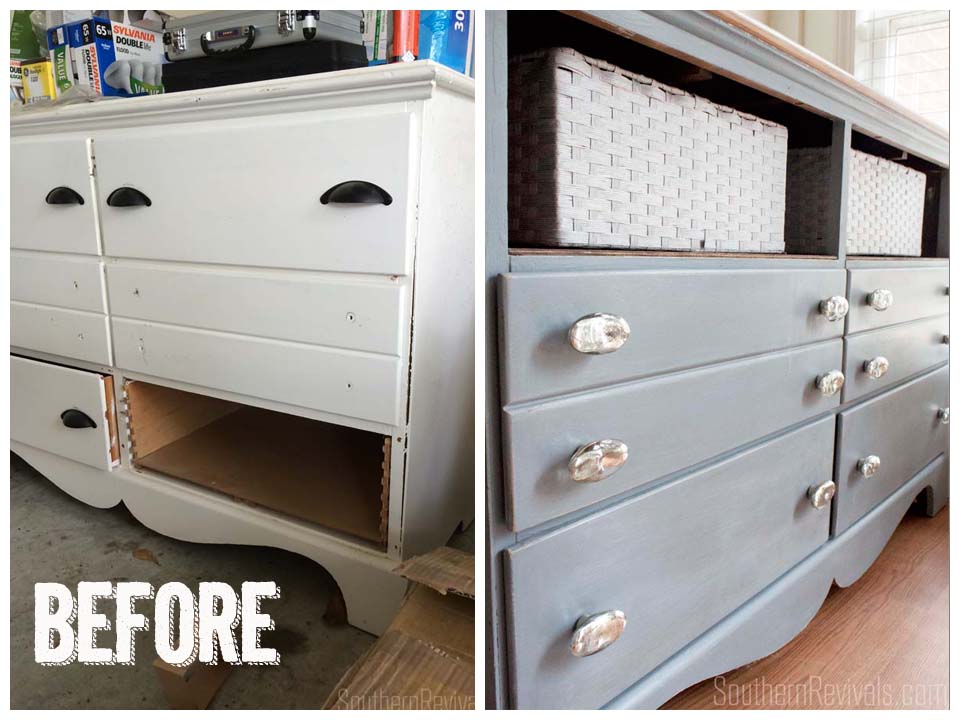 You've come a long way baby and now you're headed out of that garage and over to the beach. Congratulations! You've been through a lot. You deserve it.