This shop has been compensated by Collective Bias and its advertiser. All opinions are mine alone. #SnackPackMixins #CollectiveBias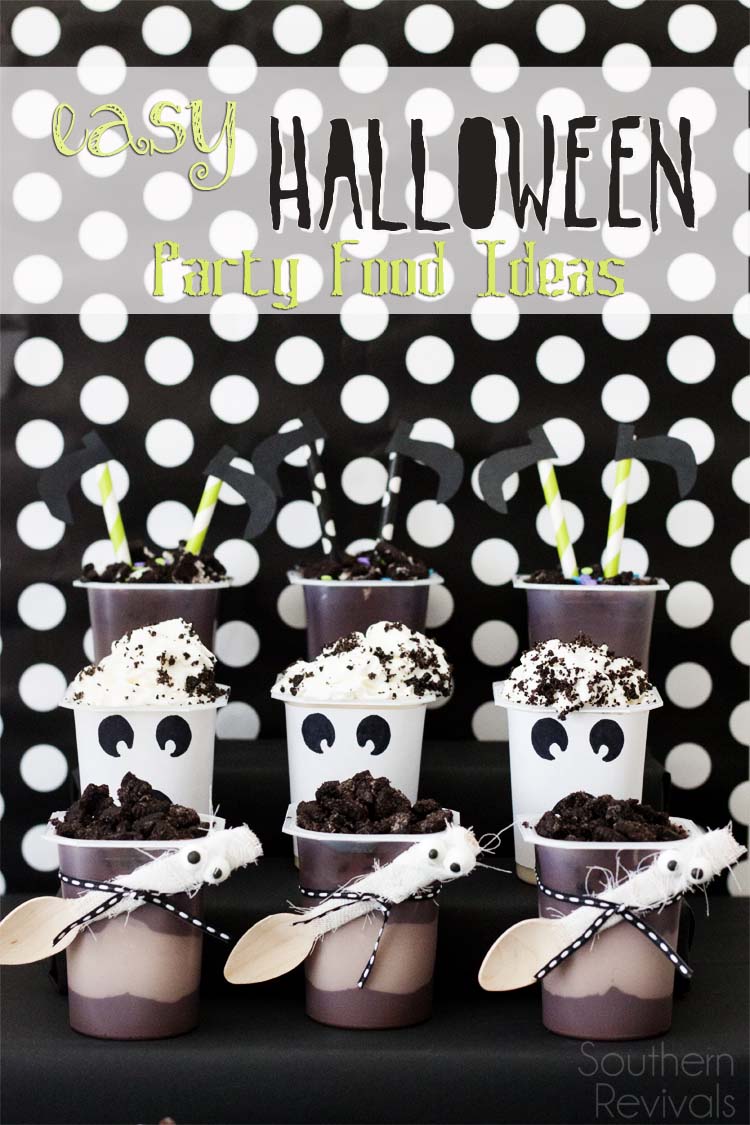 Halloween, for me, is one of the most exciting times of the year. I love dressing up just about….everything! It's the time of year when the kid in me comes out and she doesn't have to go back in until January. Or so. These are some of my favorite easy Halloween Party Food Ideas that are so quick and easy to whip up, it's scary!
So, did you know that our favorite pudding snack now comes in larger container sizes? Perfect for a party and oh so cute and easy to dress up.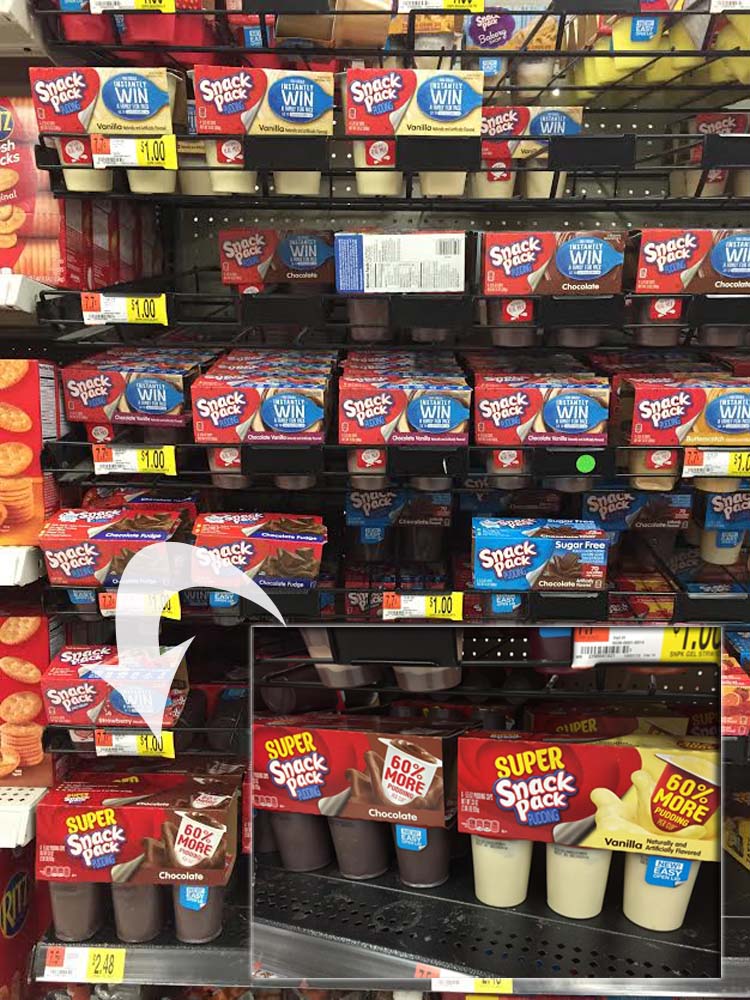 You'll find these larger sized Super Snack Pack Pudding cups at Walmart right in the pudding aisle. These even have easier to remove lids! Can I get an Amen?!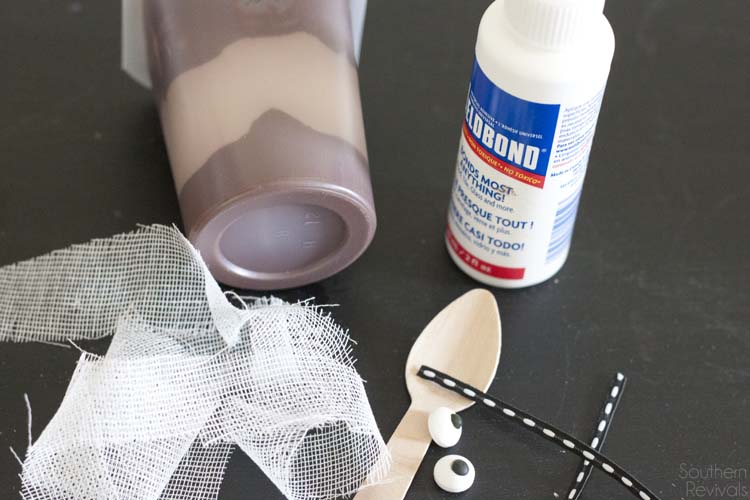 Since there are three yummy flavors, Chocolate, Vanilla and Chocolate/Vanilla, that means you've got three fun characters to dress up. Up first, Mummy Spoon Chocolate/Vanilla Pudding Cups.
Supplies:
Super Snack Pack Pudding Cups (any flavor)
Wooden ice cream spoons
All purpose glue
Cheeseclot
Googly Eyes (edible or nonedible)
Ribbon or Baker's Twine
Chocolate Sandwich Cookies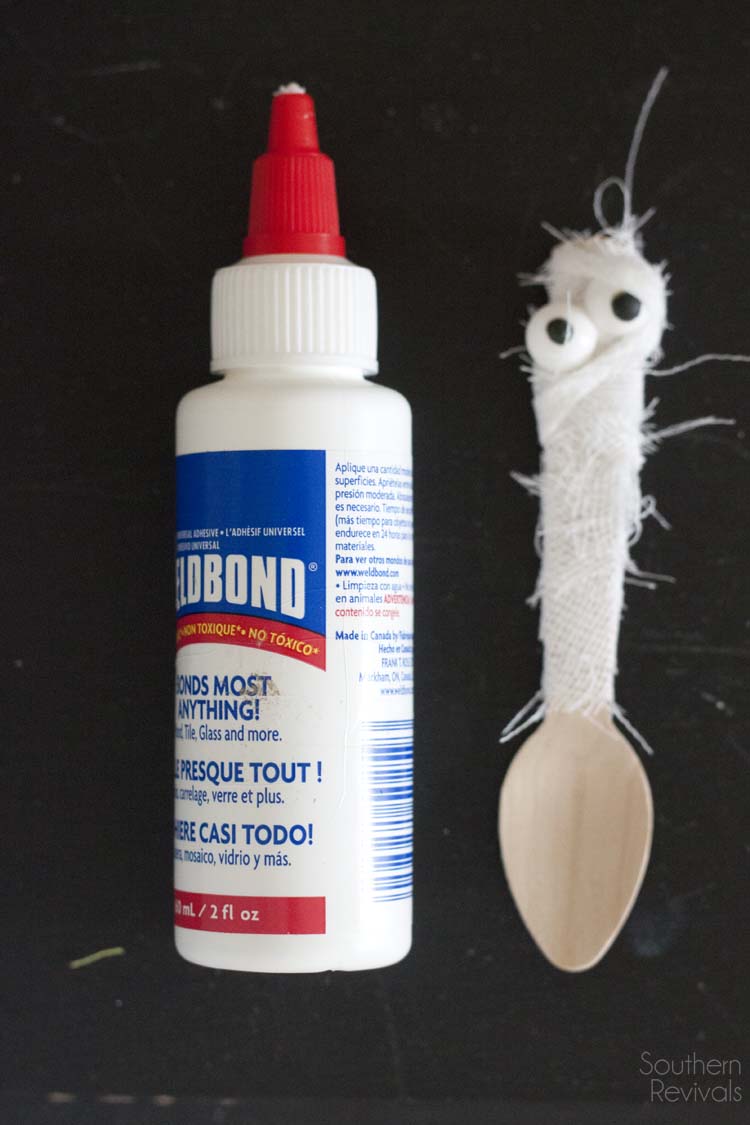 Simply wrap your spoon in small strips of cheesecloth and glue the ends. Then glue on the eyes.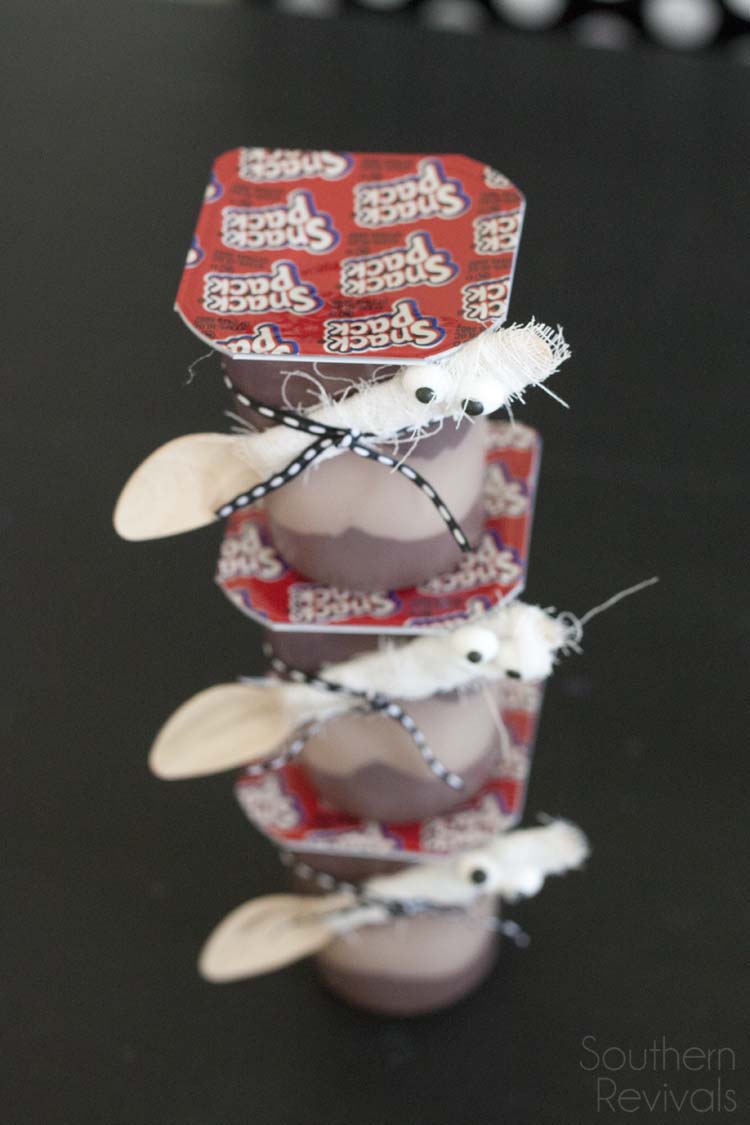 You can even do these in advance. And since the cups don't require refrigeration they'll be ready to go when you are.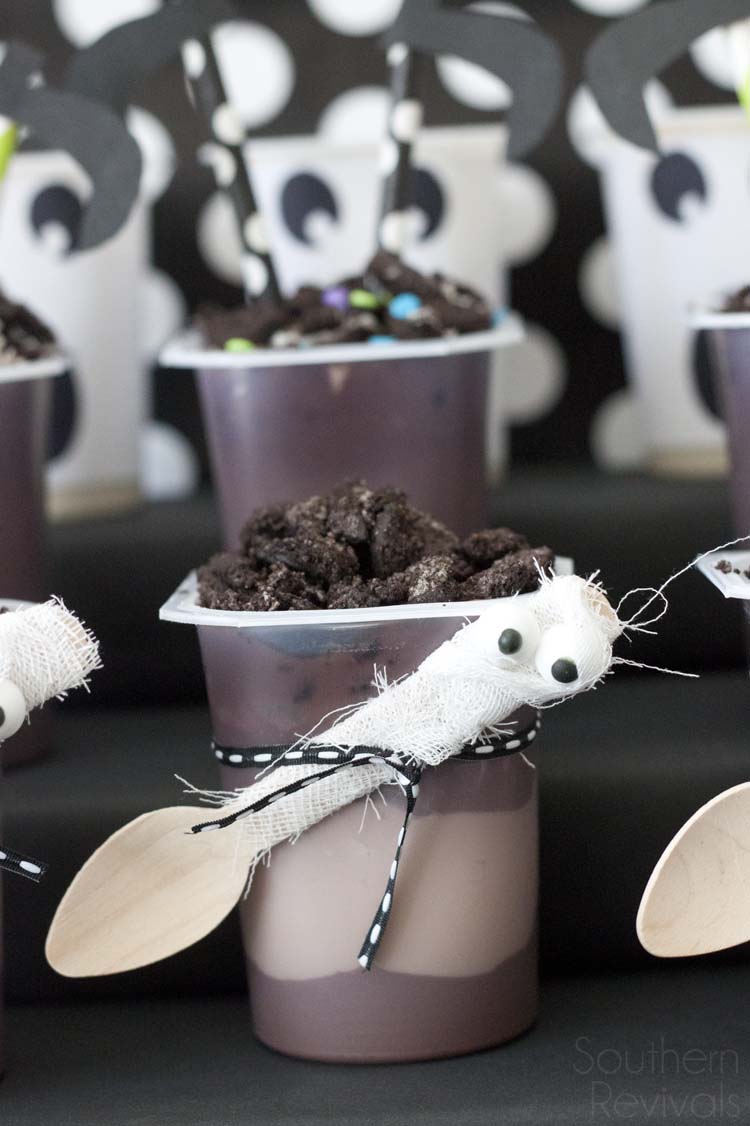 Use your ribbon to tie it to your pudding cup.  Top with crushed chocolate sandwich cookies and…Voila'! Crazy cute, right?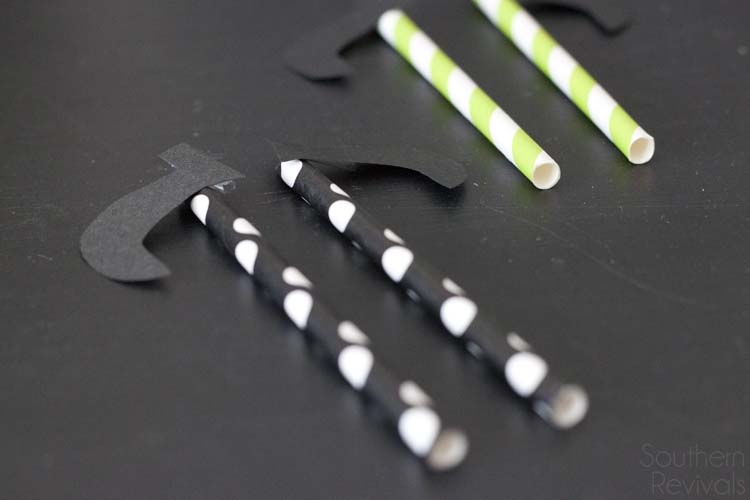 It only gets easier from her folks!
You know that poor witch that crashes into the side of a tree every year? Well, I figured she'd much rather crash into a pudding cup instead. Don't you think?
Supplies:
Paper straws
Scissors
Glue or tape
Black Card Stock
Chocolate Sandwich Cookies
Sprinkles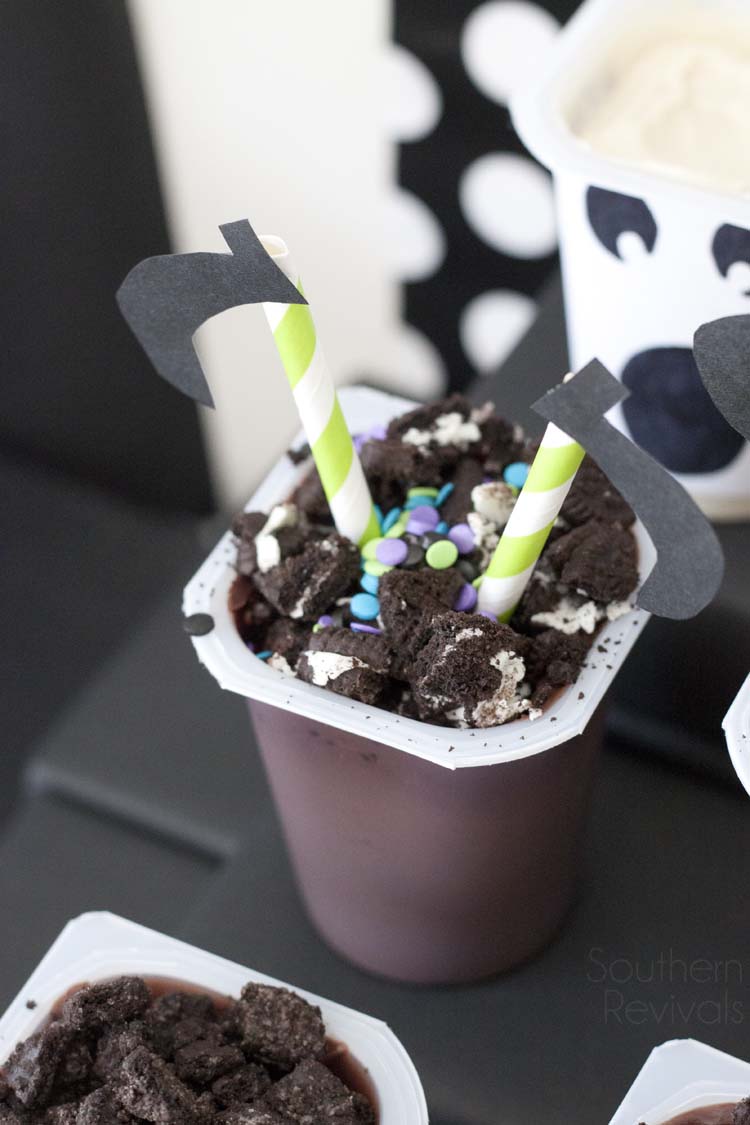 Don't overthink it!. Just clip out some cute shoes for your unfortunate (but certainly happier than the ones inside trees) witches from black cardstock. Affix them to the ends of a paper straw, cut in two, with either tape or glue.
Open your pudding cup, top with chocolate sandwich cookies, some sprinkles and pop in your straws. There you have it, a Crashing Witch Pudding Cup!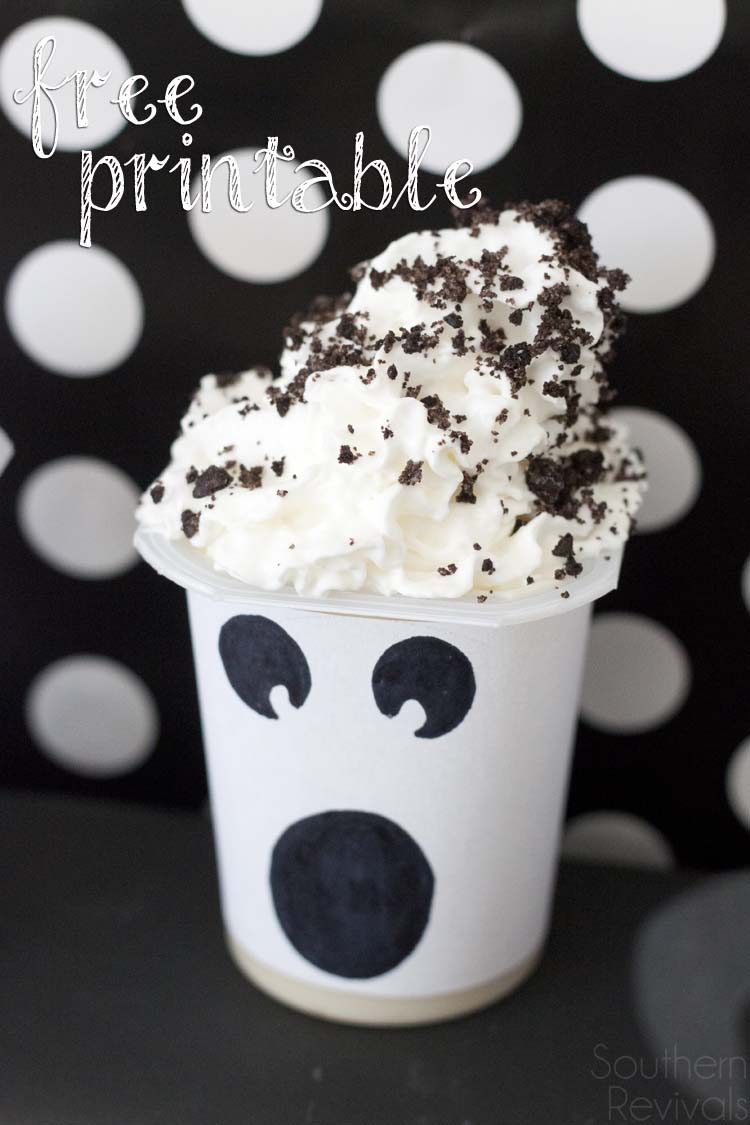 And as if that weren't easy enough, how about I just share this adorable ghost face wrap printable for your Super Snack Pack Pudding cups!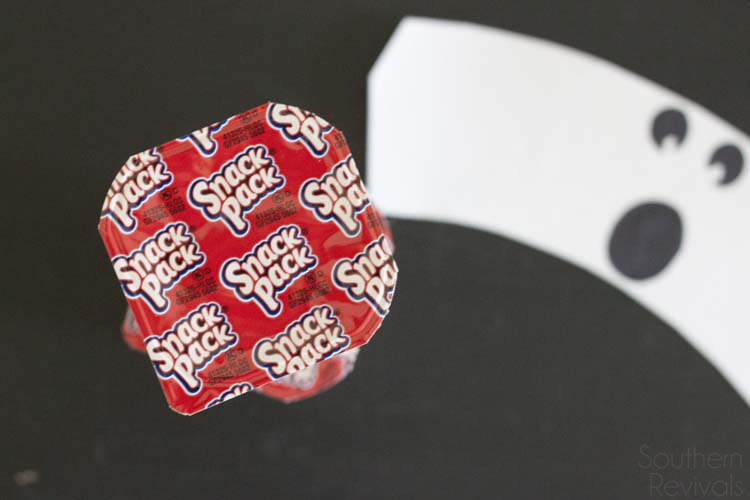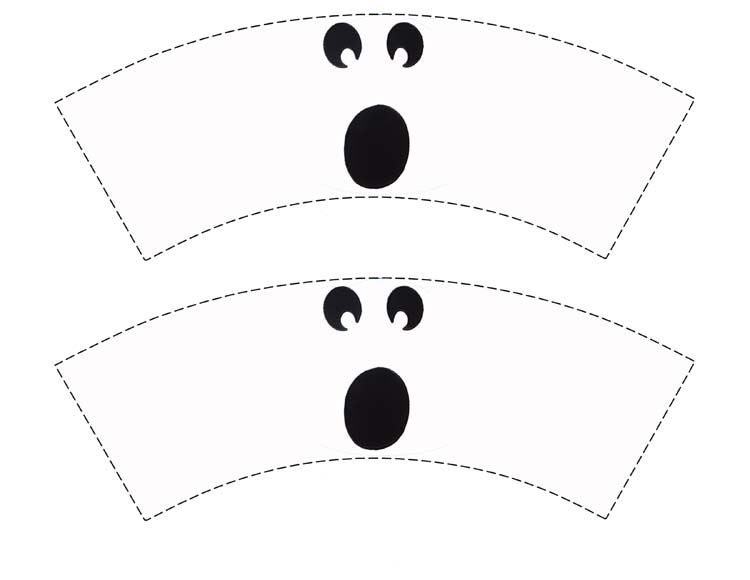 All you have to do is click on the pic, right click to save to your hard drive. Then print out onto cardstock, cut along the dotted lines and tape onto your pudding cup. These wraps are made just for the Super Snack Pack Pudding Cups.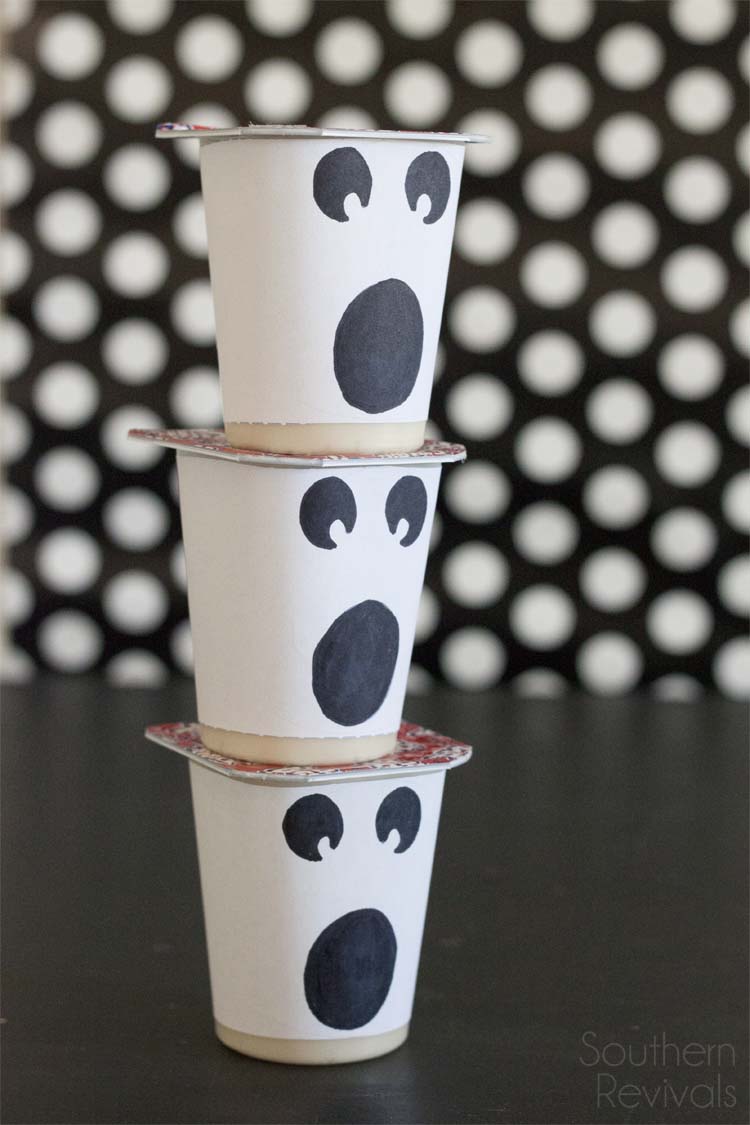 Easily attach these wrappers with tape or glue and they're all ready to go.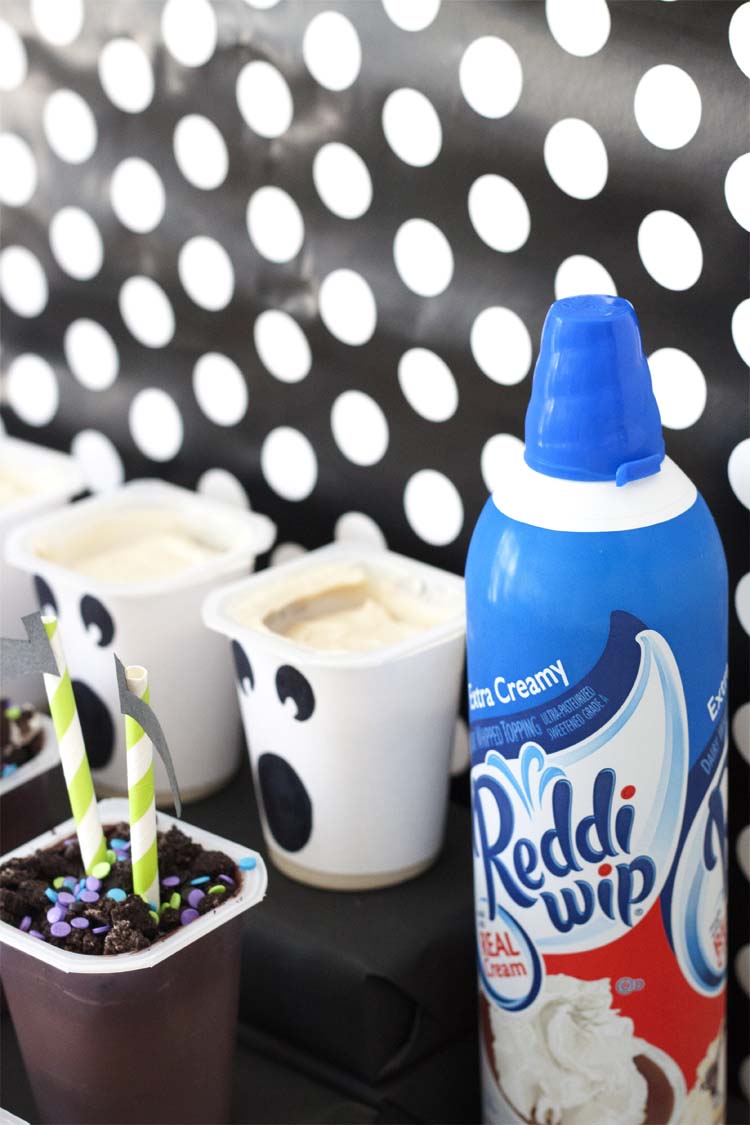 Dress them up even more with some Reddi-wip…
Sprinkle on some crushed up chocolate cookies for good measure and you've got one spookily delicious treat!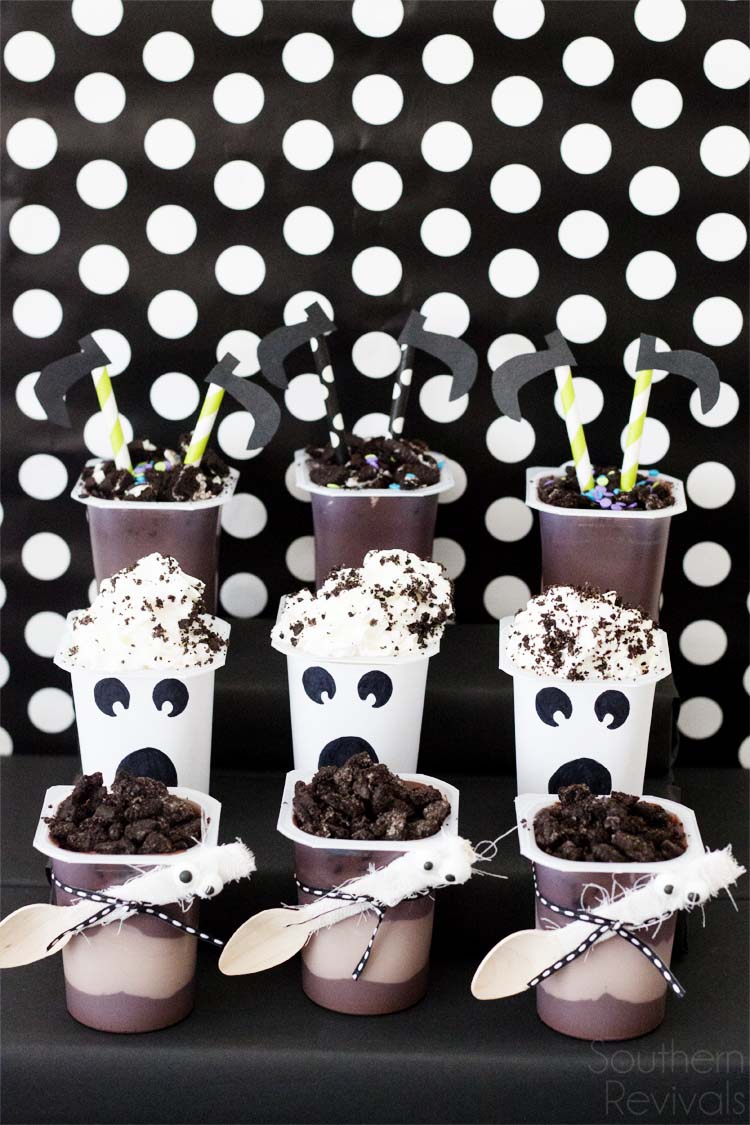 These are such a fun addition to your Halloween party and so cute and easy to dress up. Here are some other fun, easy and delicious ideas for your party.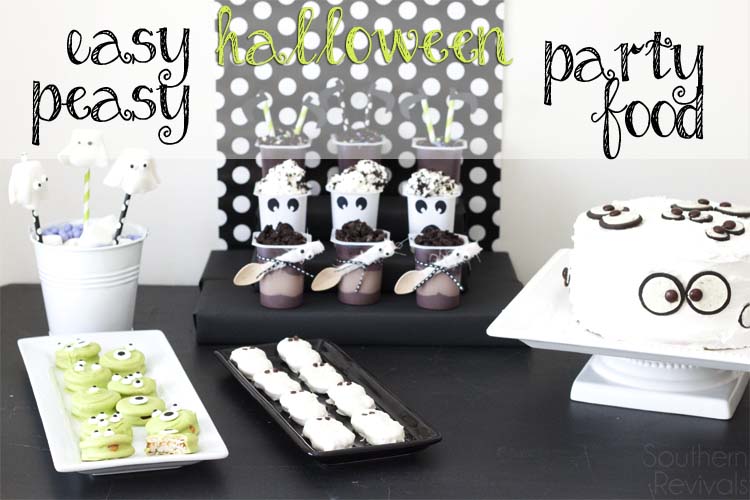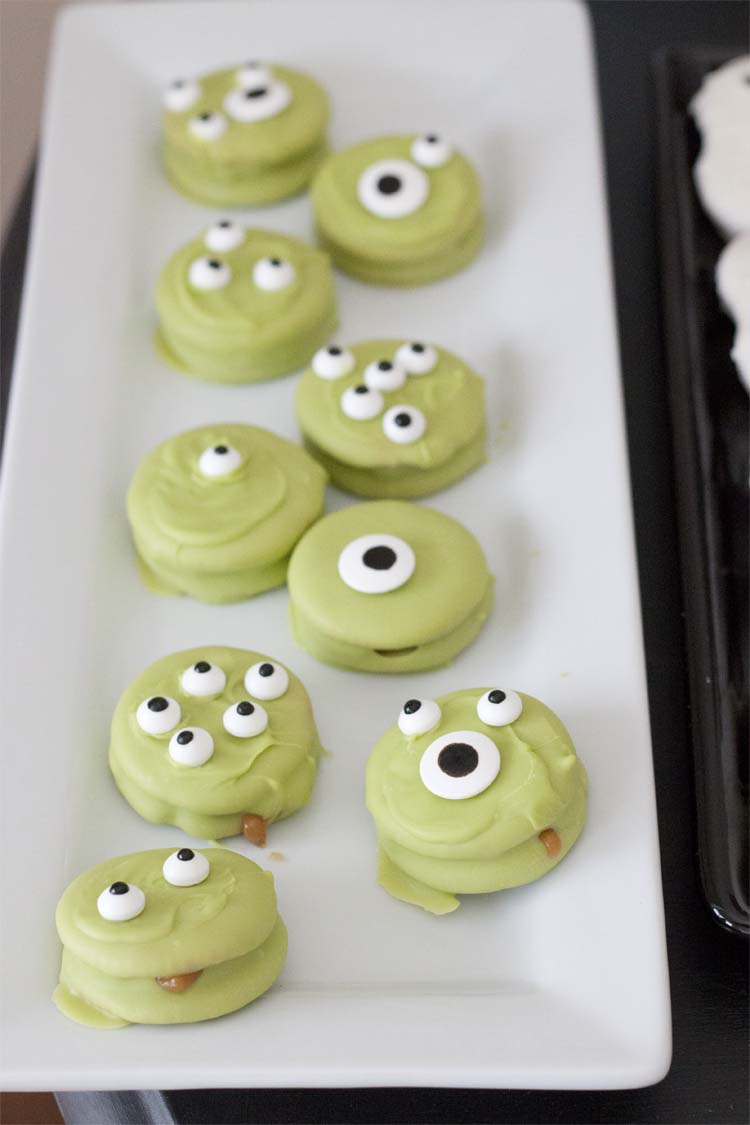 Grab some buttery crackers…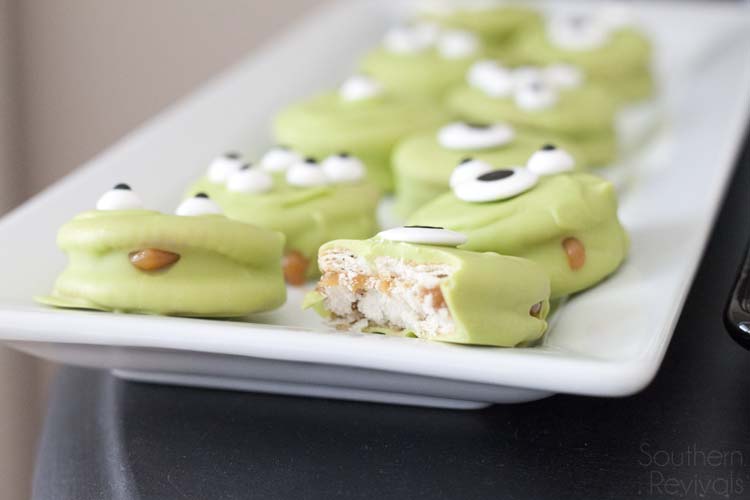 Sandwich a dollpp of caramel dip in between…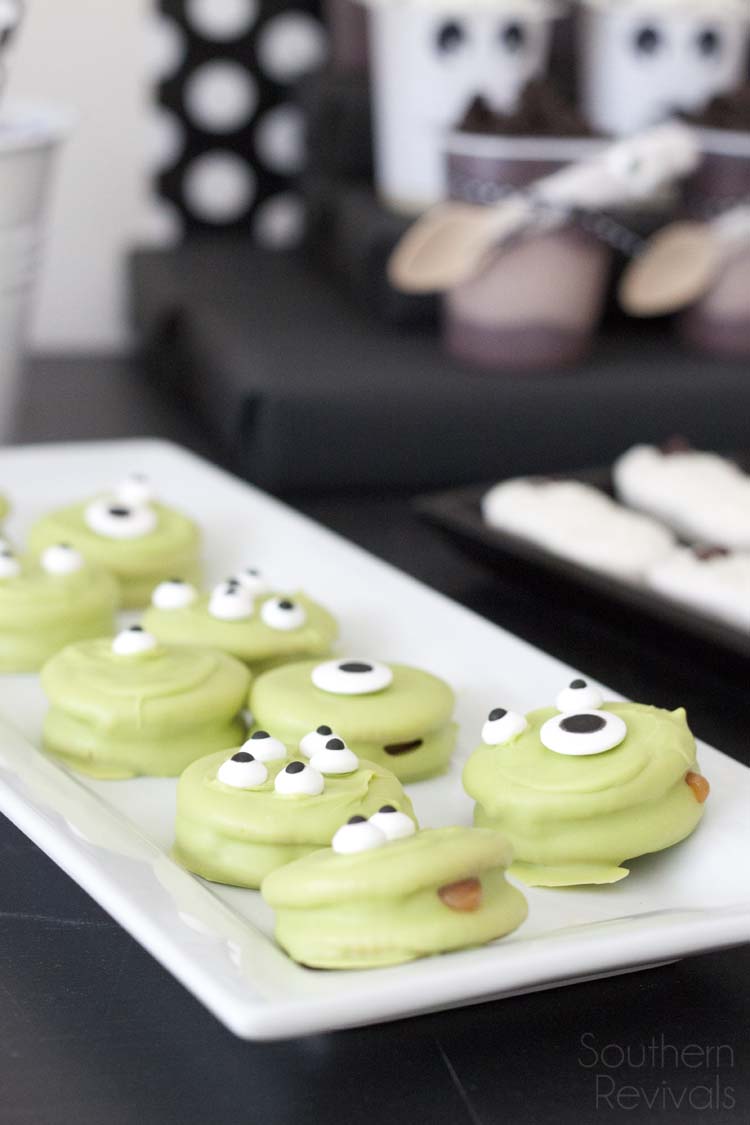 Dip them into a fun colored candy melt and add a. lot. of. eyeballs. All edible of course!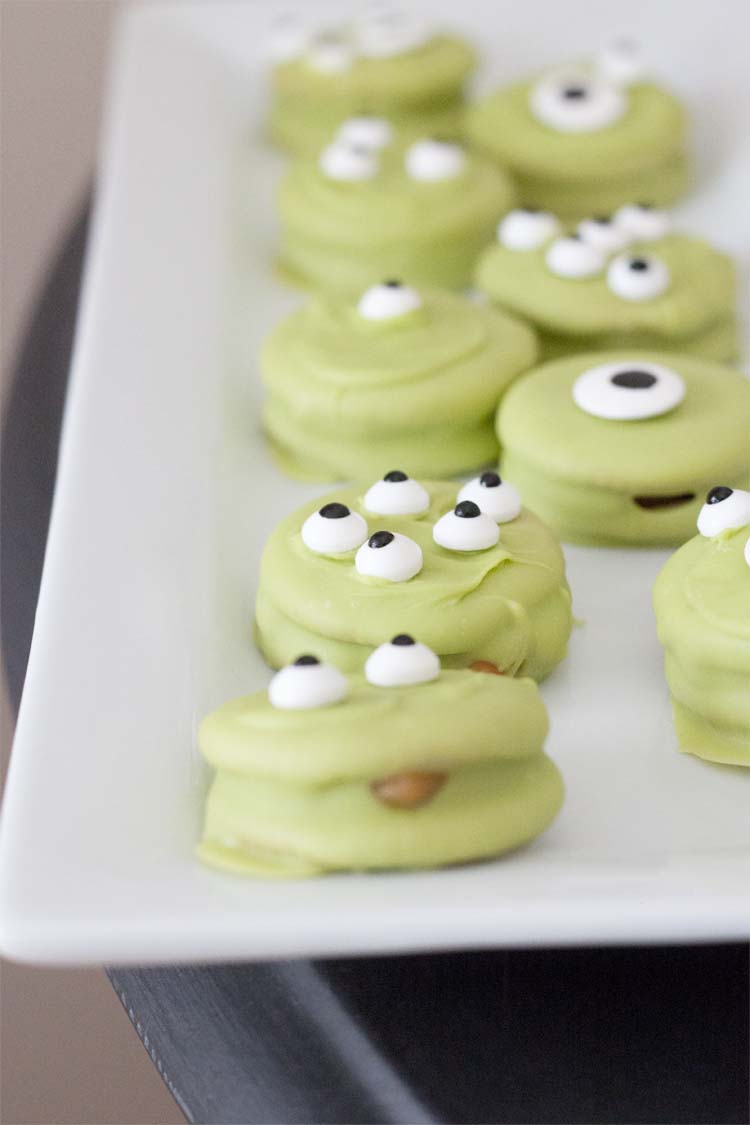 And don't be dismayed if a little of your caramel seeps out! You've just created caramel tongues. And you did that on purpose. Right?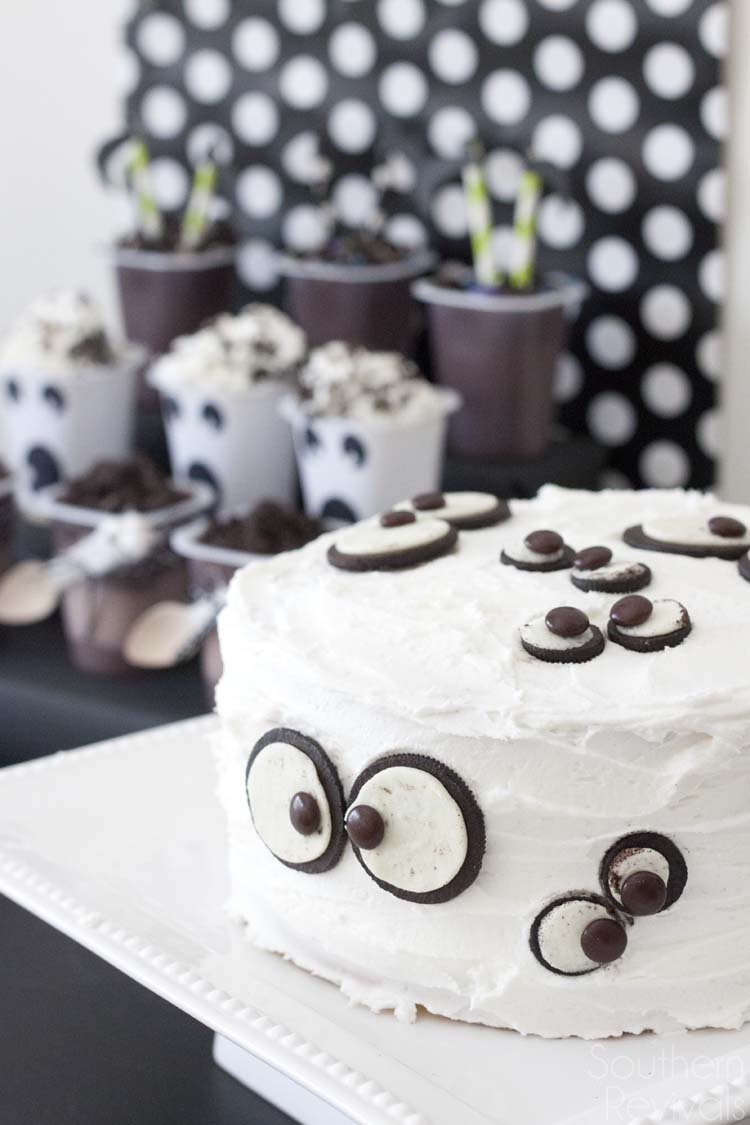 Speaking of eyeballs, why not use some of those leftover chocolate sandwich cookies to add some cute eyeballs to a fun cake. Add the cookies open faced to the frosting of your cake. Press on some chocolate candies and you've got such an adorable cake no one will ever know how easy it was.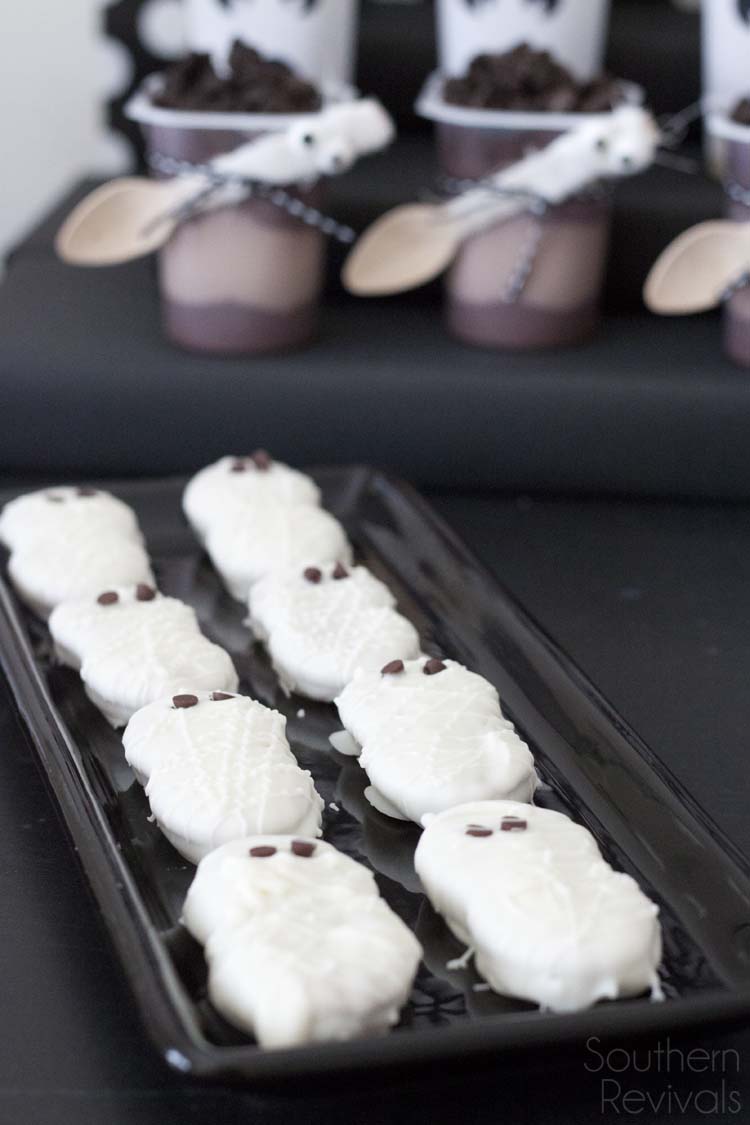 Don't forget to invite your Mummy!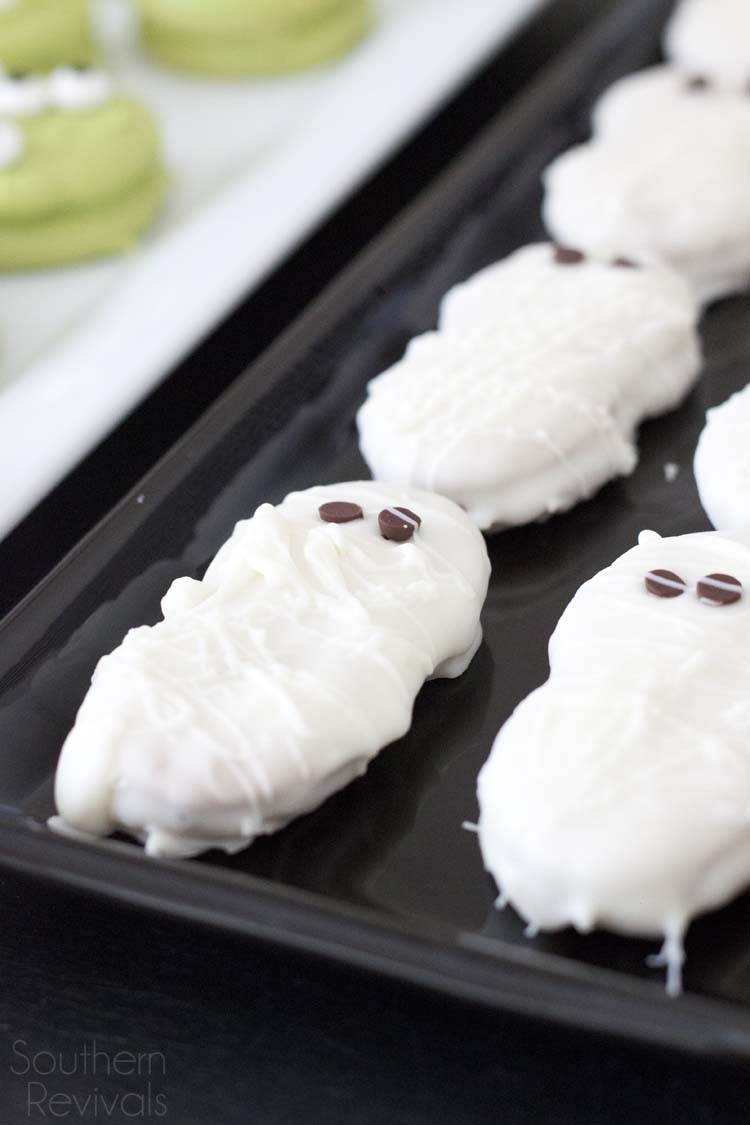 Dip some peanut butter sandwich cookies in white candy coating and drizzle on the mummy wraps. Add some mini chocolate chips or edible googly eyes. Mummy would be proud!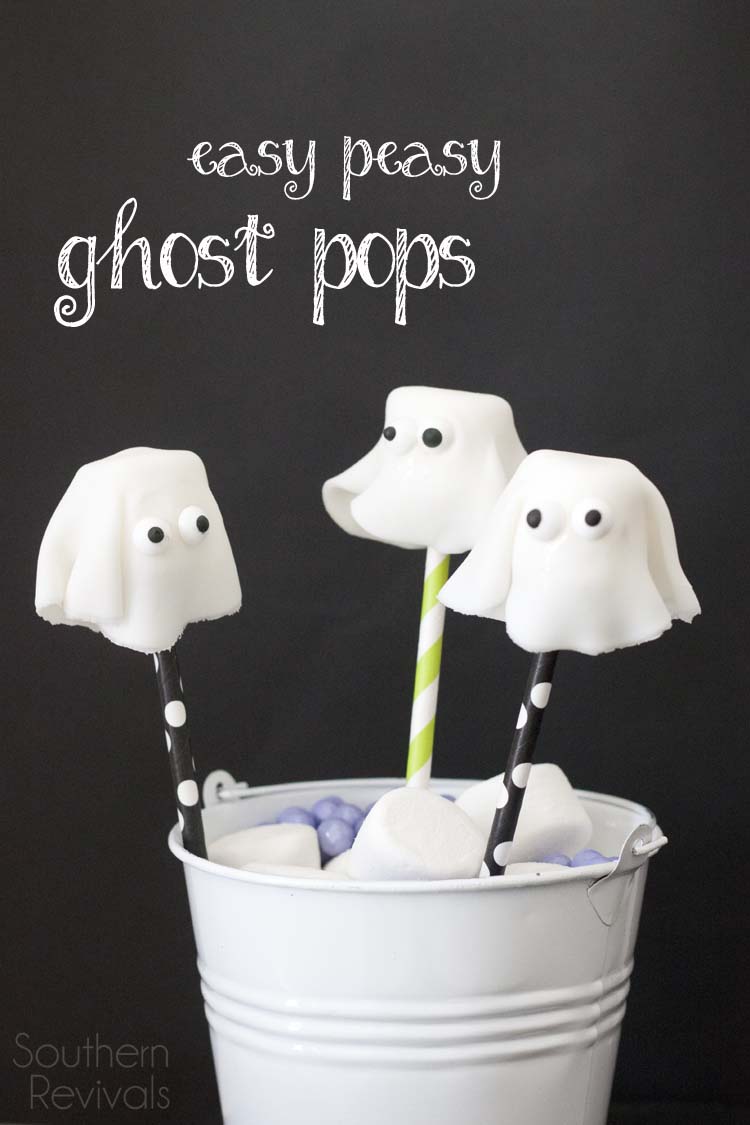 And while you're up to your eyeballs….in edible eyeballs, make some super cute ghost pops while you're at it. Use those paper straws, tips dipped in left over candy melts, to push into a marshmallow. Roll out some white fondant and cut into circles. Drape over your marshmallow and add edible googly eyes using a dab of candy melt on the back.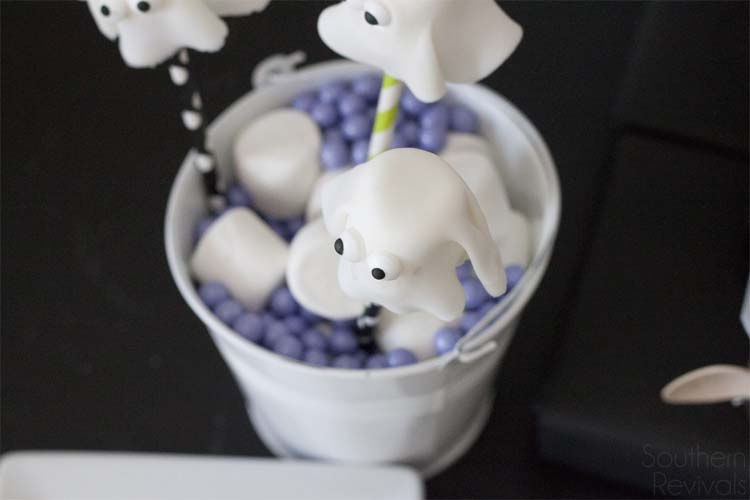 Boo! I hope your Halloween is a delicious feast of frightful fun! What's your favorite Halloween party food idea?