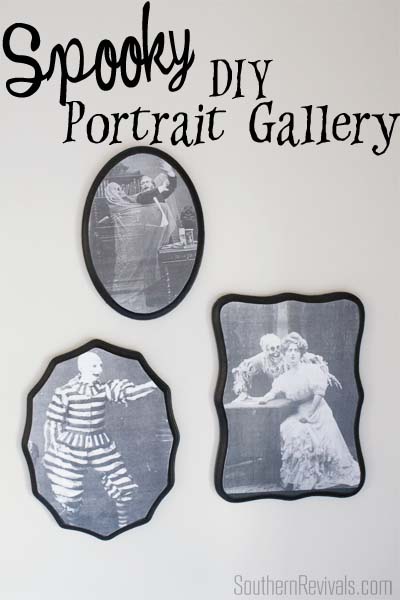 Victorian clowns anyone? I don't know why it is but I always have the best ideas at the last minute. This year I decided it would be fun to create a gallery wall of fun, spooky Victorian images in my dining room. Luckily, putting these together is super quick and simple. And they're cheap enough that you can do a whole wall without breaking the bank.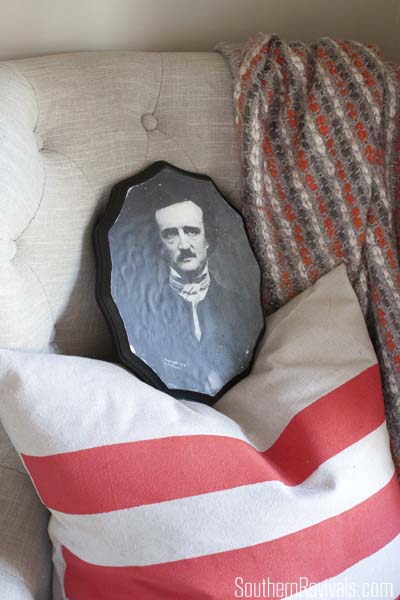 I made this one of Edgar Allen Poe last year but since I also worked on him at the last minute, he never actually made it out last year. At the time I felt accomplished having successfully added Poe to my Halloween decor. It didn't occur to me until a couple days ago, after seeing some old Victorian photos of Halloween costumes, that it would be great fun to have entire gallery wall full of them.
You start by painting some cheap wooden plaques from a craft or hobby store a deep black. I like using a multi-surface paint because the coverage is so good.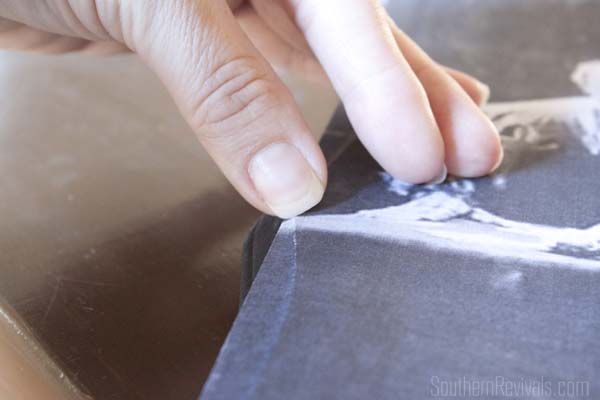 Print out your images. I just Googled 'Spooky Victorian' images and chose the ones I liked best. I used Photoshop to resize them when needed. I printed black and white laser copies.
Then I placed the images over the plaques (image side up), centered them and ran my fingernail around the outside edges of the plaque to create cut lines. Then I trimmed the up.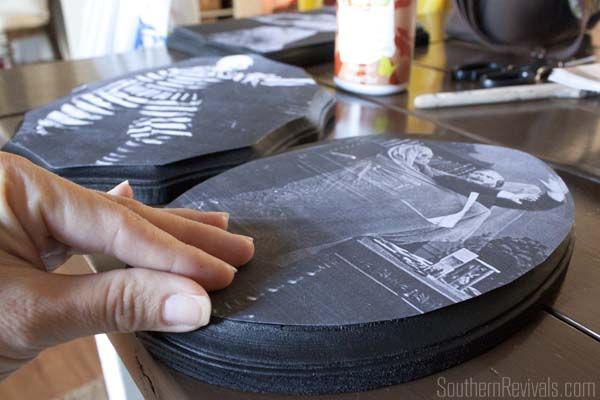 After I trim off the excess I double check to make sure  the image fits well on the plaque and trim any excess if necessary.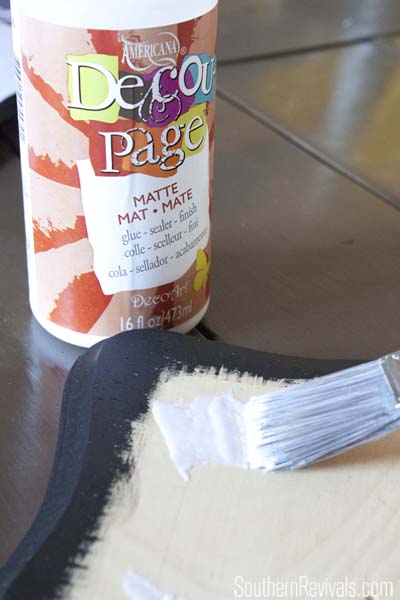 Next I placed a thin but even layer of Decoupage onto the plaque. Carefully place the image down over the glue and smooth out any bubbles.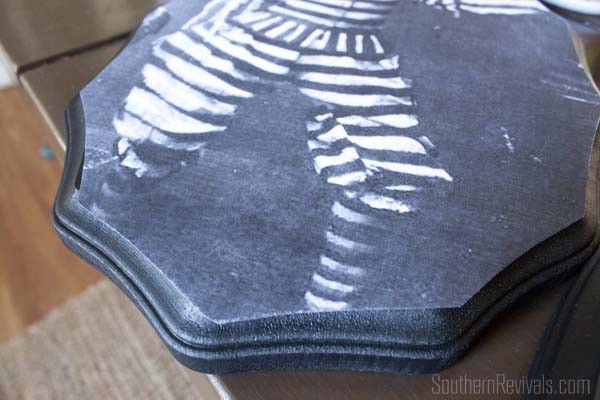 Allow that to dry completely before apply a second layer.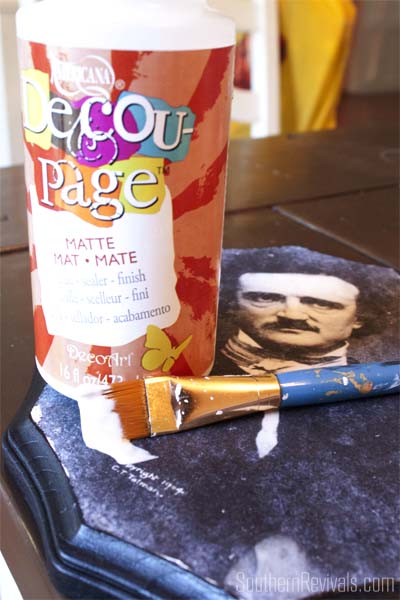 Finally, seal in all of the spooky goodness by coating the image and the edges of the plaque with another layer of Decoupage. Allow it to dry complete and then you're ready to hang.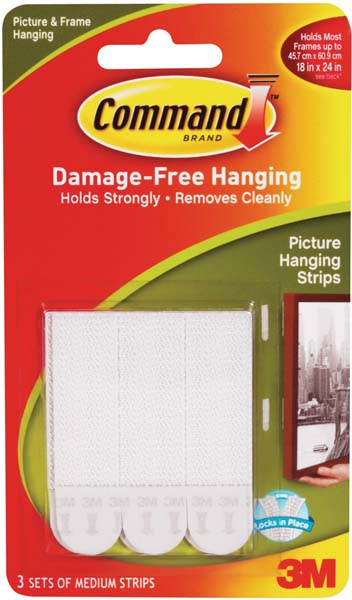 I use these to hang things that I know I'll change often. They don't damage the walls at all and they have more than enough strength to hold up all of your spooks.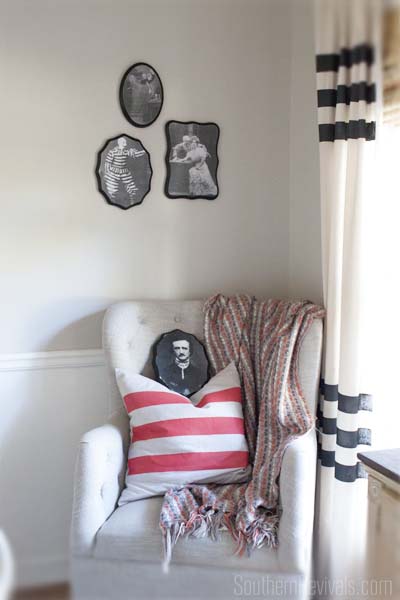 I look forward to adding some fun new images to my gallery wall each year.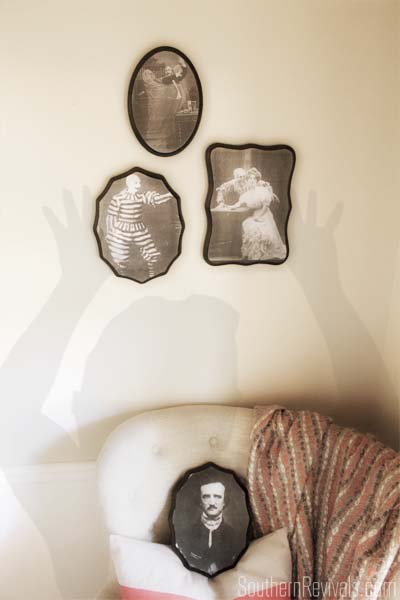 It's scary how cheap, fun and easy these are to make. You still have a little time!
Happy Halloween!