If  Sunday is technically the beginning of the week, I certainly don't like how this one is starting out. At all.
I'm not really ready to talk about it yet. Let's just say it involves animal carnage. And pets.
I am beyond ready for the start of a new week and with it our Grown-up Pizza & Game Night. I have earned it.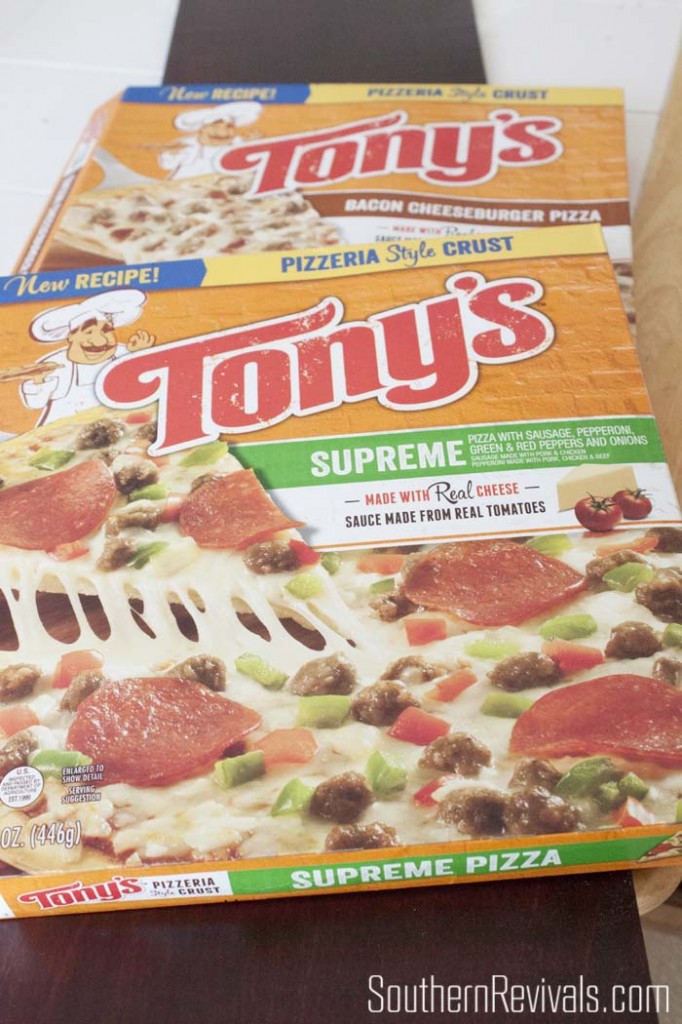 I was in the kitchen all day on Easter Sunday baking a ridiculously labor intensive cake my 3 yr old spied on the font of a magazine and insisted we have for Easter. It was doubly insulting when it turned out not to be worth it at all. I am pretty sure I have never said that about cake in my whole life.
I will not be making the same mistake this weekend.
This weekend will be all about easy, delicious and fun .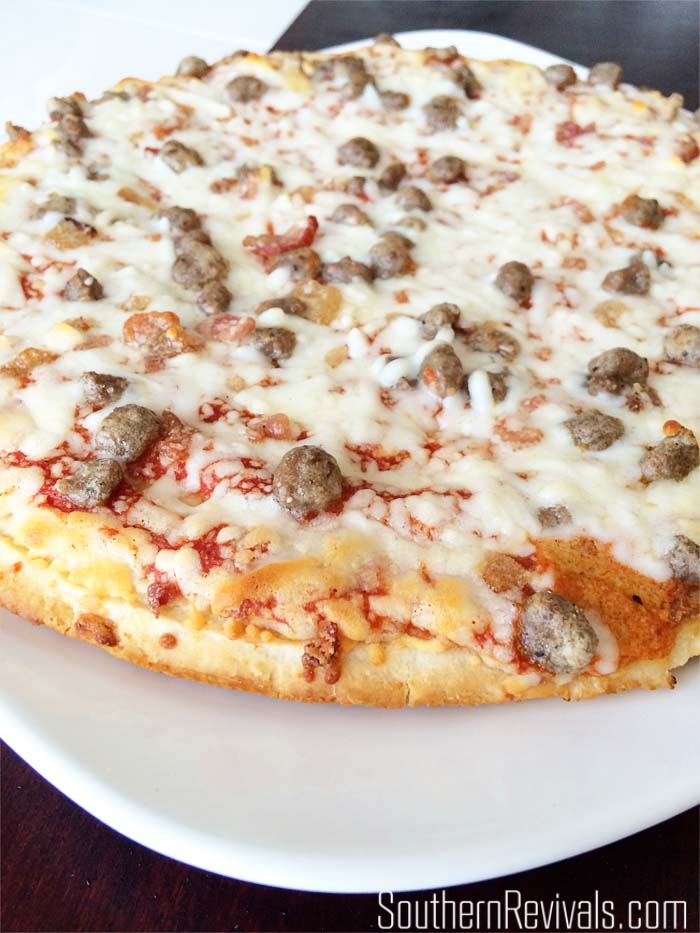 I like something I can count on. Something that's delicious. Every time.
It's even better if it's quick and easy, too.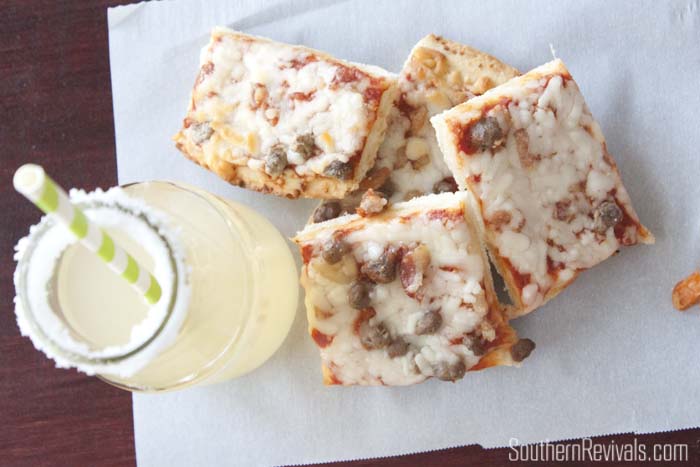 And authentic pizzeria taste with real cheese, real tomatoes and a crispy crunchy crust some how makes failed cake attempts and animal murder seem less…..well, insulting.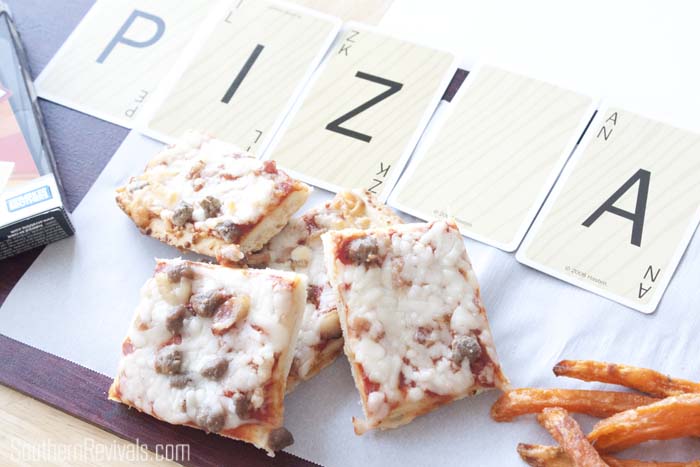 I will thoroughly enjoy each and every bite of my bacon cheeseburger pizza. Without fail.
I will beat everyone at Scrabble Slam.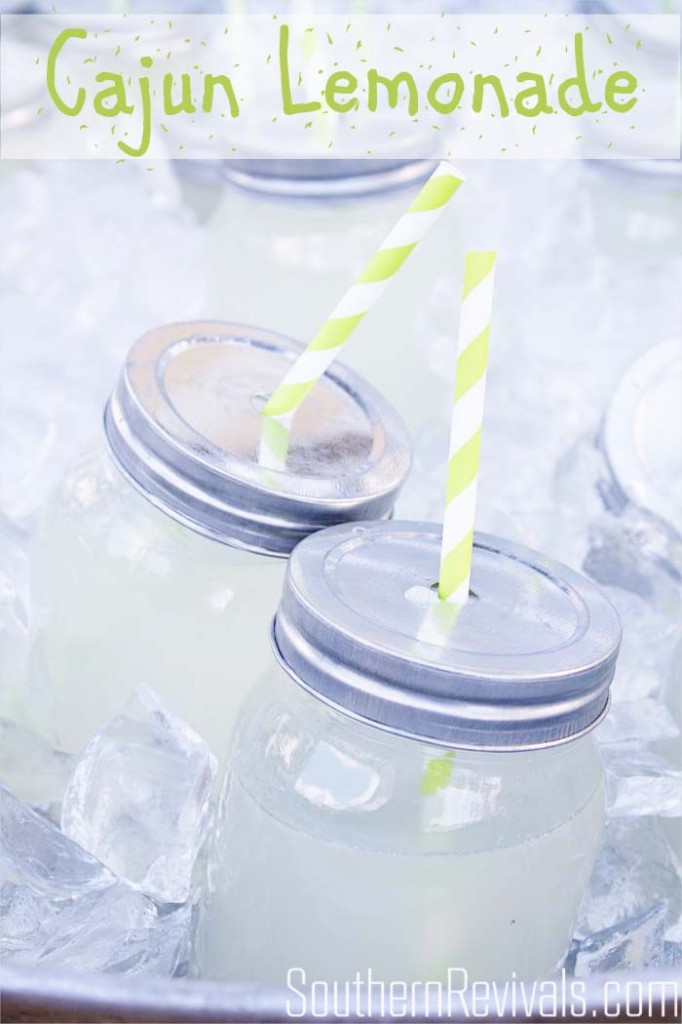 And I will wash it all down, along with my sorrows, with some grown-up lemonade.
So if you're totally over this week already, and presumably those Easter leftovers too, you can get your Tony's Pizza at Walmart and Save .75¢ (while supplies last) while you're at it.
And if you're going to need some extra special help getting over this week, here's an extra special recipe for that below!
Cajun Lemonade
12 ounces rum
4 ounces Pimm's No. 1
8 ounces fresh lemon juice
4 ounces Simple Syrup
1/2 tablespoon Tabasco
Ice
8 ounces chilled 7-Up
Lemons for garnish
Combine ingredients except ice and
the 7-Up in a large resealable container. Refrigerate at least 1 hour, until chilled.
Cover tightly and shake, then pour in 7-Up. Serve over ice. Garnish with lemons.