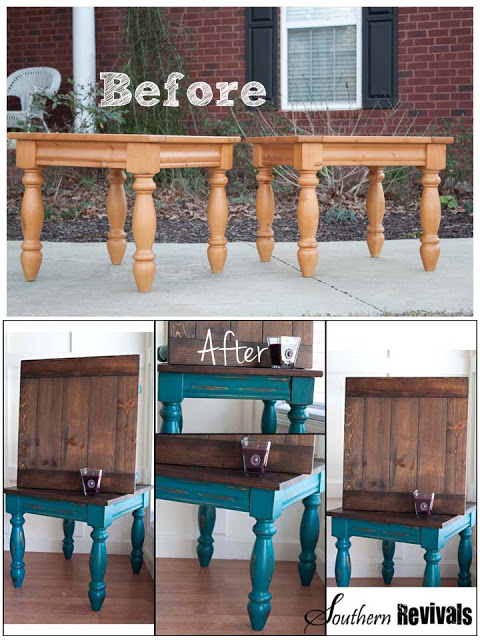 They weren't really much to speak of. At first. Just your average 1990's Are-They-Real-Wood-or-Aren't-They Endtables. Well, it turns out there was just enough 'real' wood to make for a truly fabulous revival.
I still remember chasing these bad boys down. One failed attempted on my part. Another failed attempt on my husband's part. And a final successful attempt on my SIL's part.
She was admittedly in doubt. THESE are what you've been trying to pick up for two weeks?? WHY?!
She saw them last week. She's now a believer.
How about you?