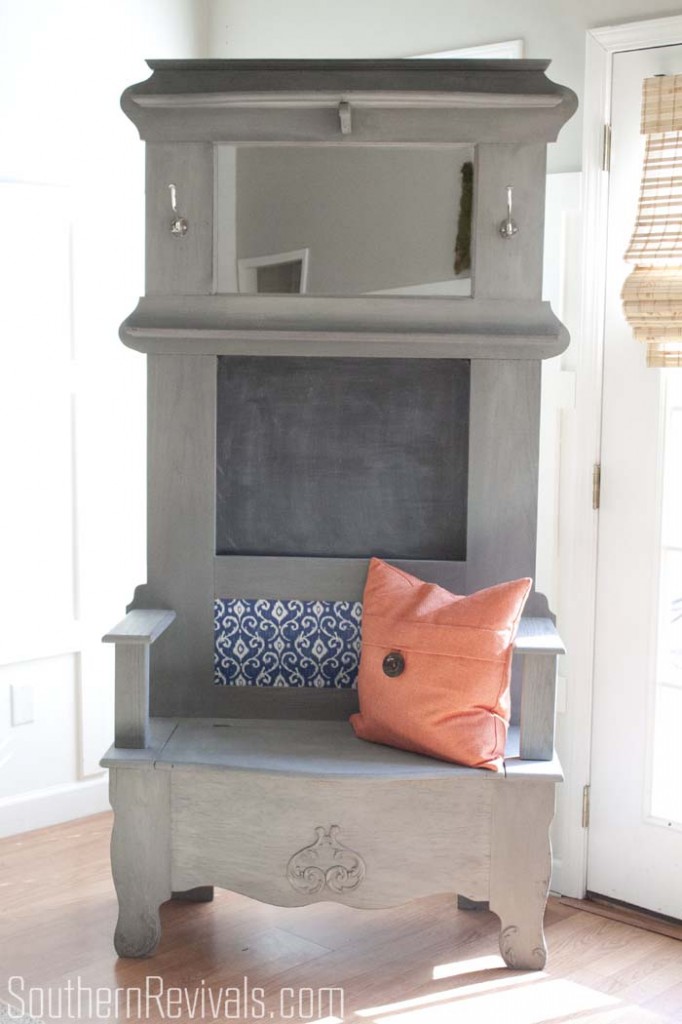 I can remember the day I got the phone call about this piece. Just come and get it out of my house she said. I can't look at it any longer she said. I'll give her this, it was an outdated hall tree bench in need of a makeover suitable for many of today's modern homes but she really did have great potential.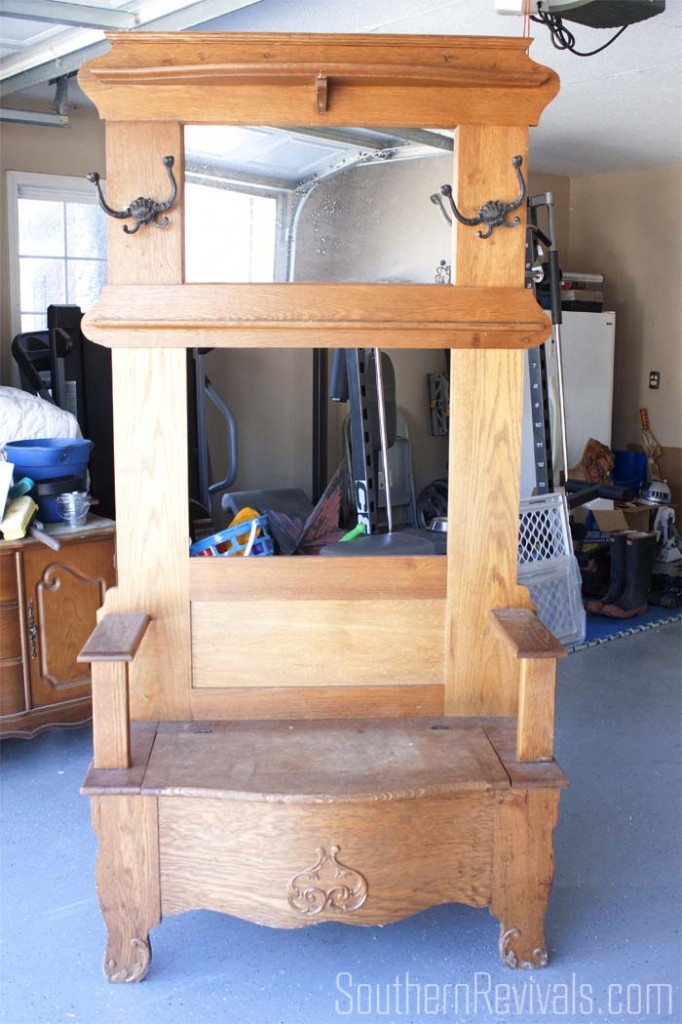 This is what she looked like when I first picked her up. Not sure if she was missing another mirrored section in the center or what.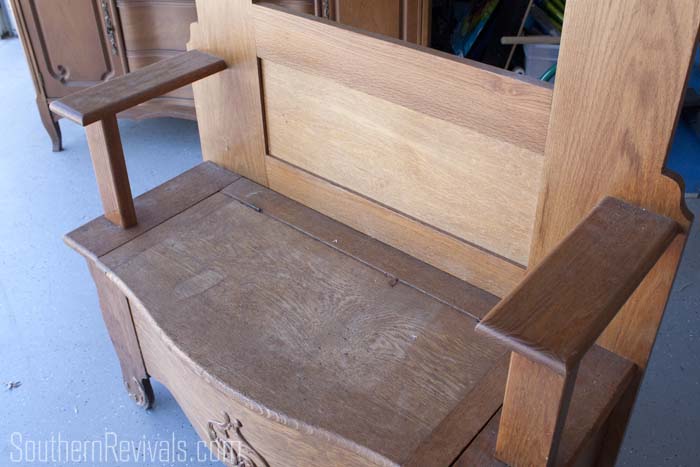 And the little section at the back of the bench was just begging for something. Tufted fabric, a funky inlay or something else along those lines.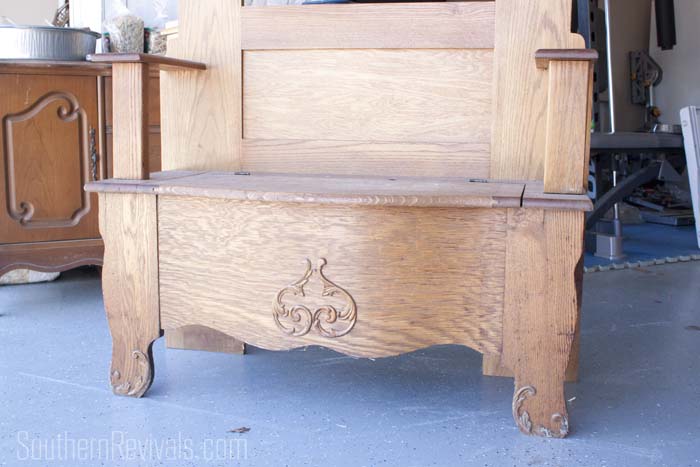 One thing she really did have going for her were her appliqued details. Pretty as they were I almost always feel like paint really brings out the details.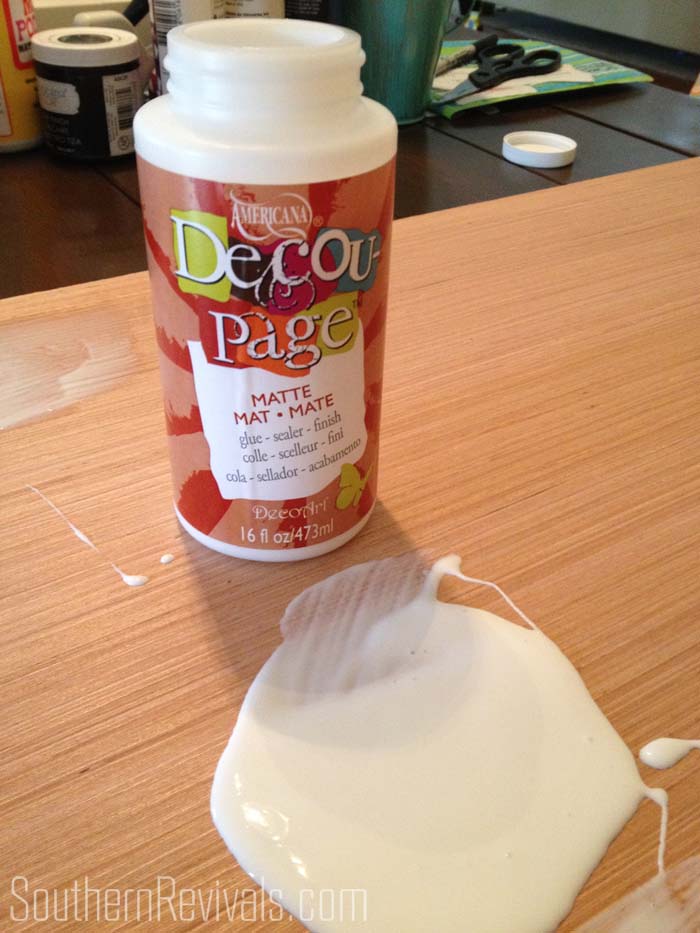 For the small section just behind the bench I decided to go with a decoupage treatment. Mainly because I found this royal blue and white IKAT wrapping paper at TJ Maxx and I loved it so hard that no fabric I could find would ever compare.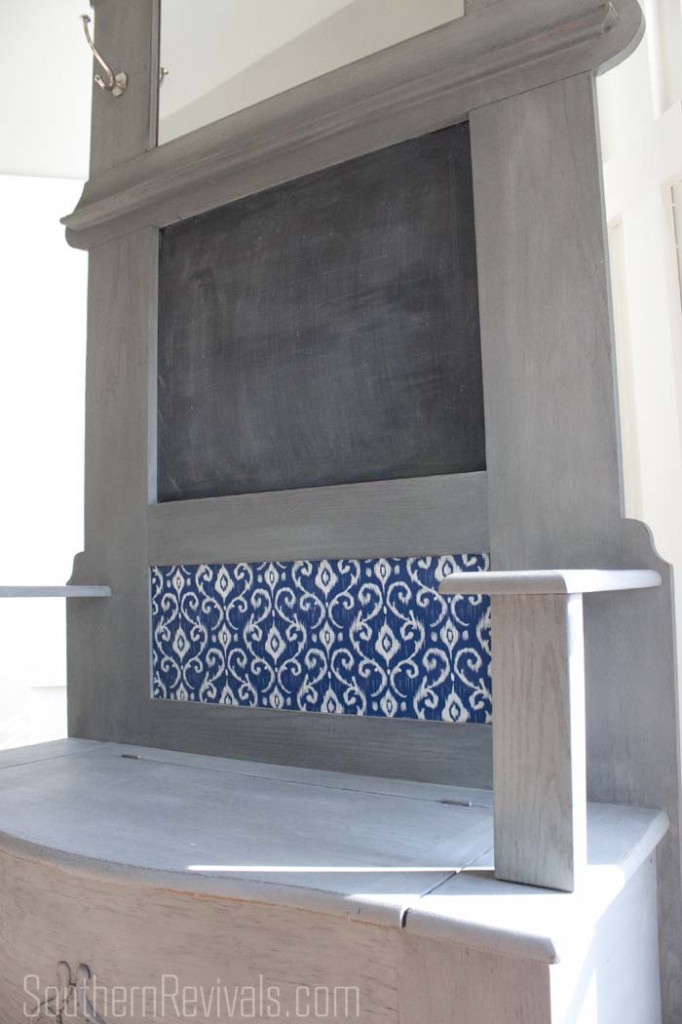 Ahh see! Isn't that fun?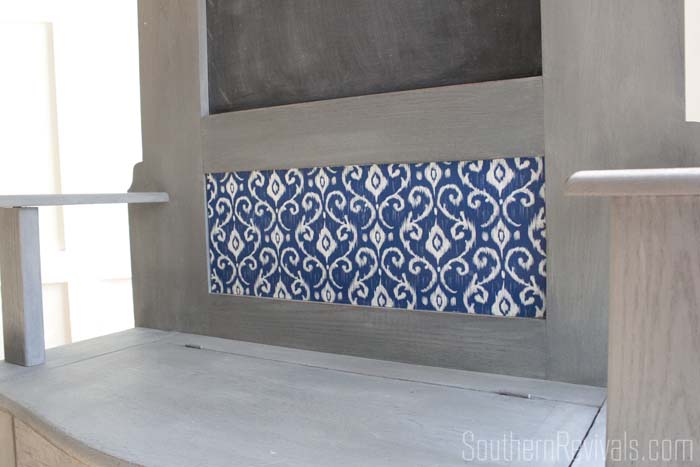 Nothing like a little IKAT to help brighten your day and give just a hint of funky and fun.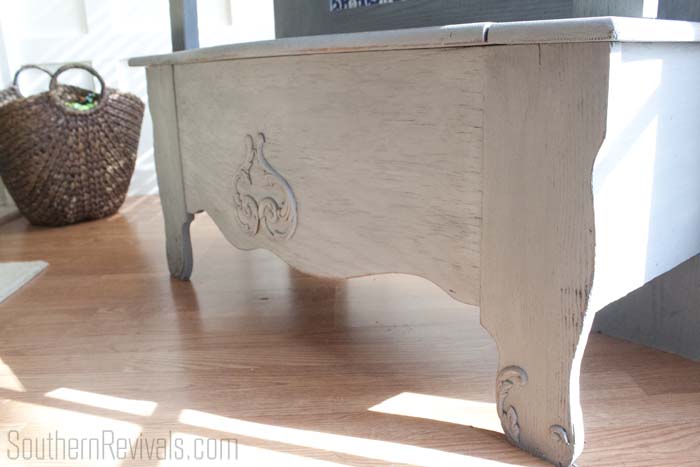 And what did I tell you about paint and those details!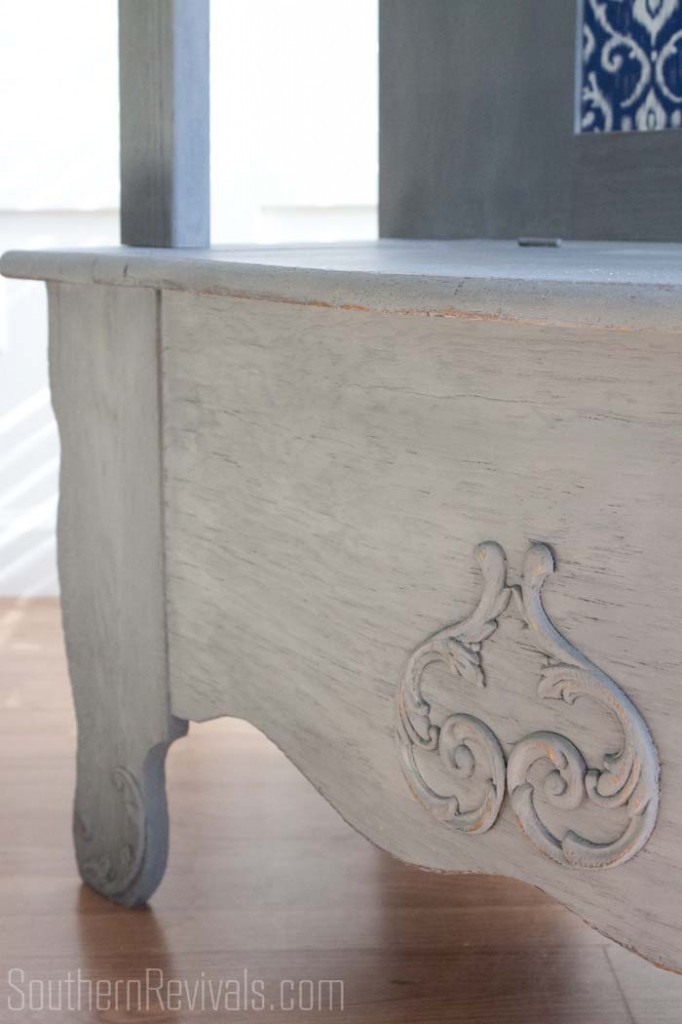 It never fails to amaze me at the simple yet extraordinary things paint can do.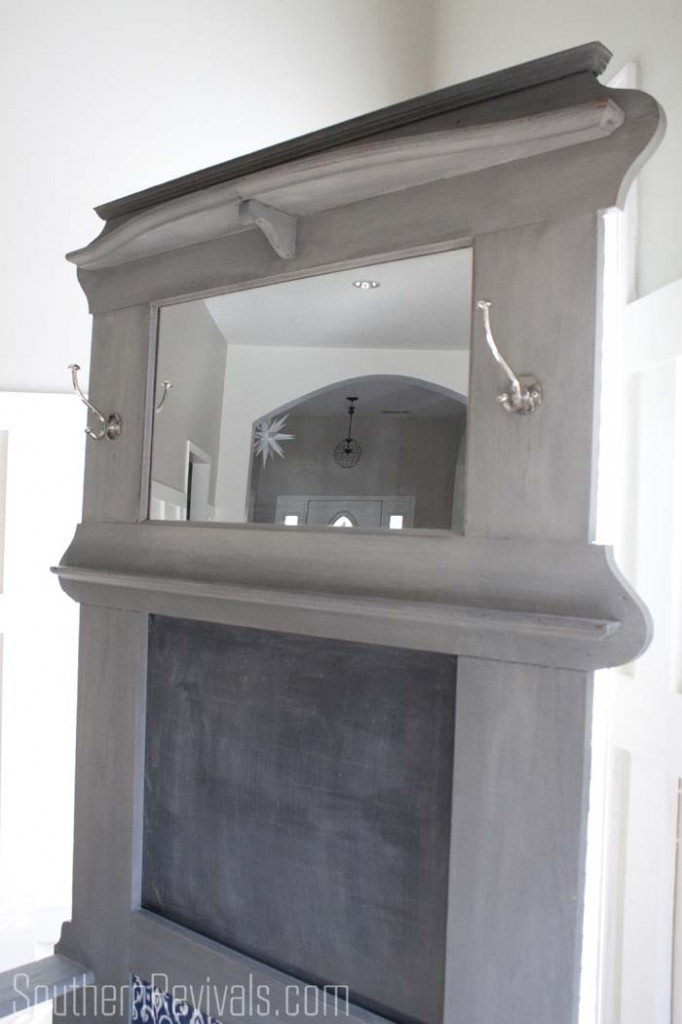 And chalkboard. Chalkboard is pretty extraordinary, too. In my book.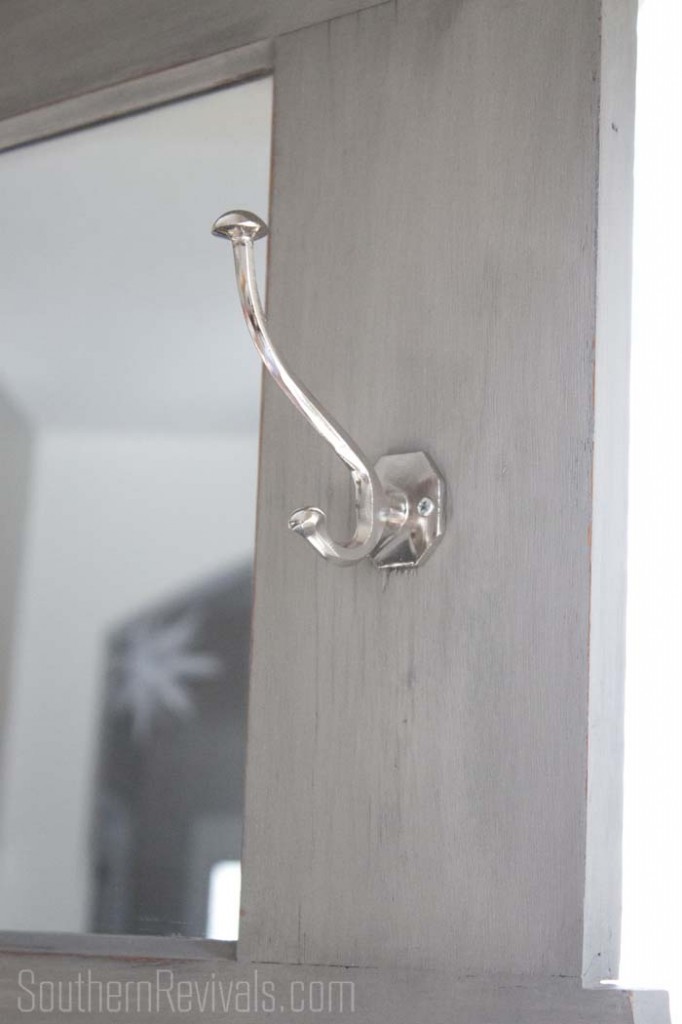 Changing out the hardware always does wonders for helping to update a piece, too.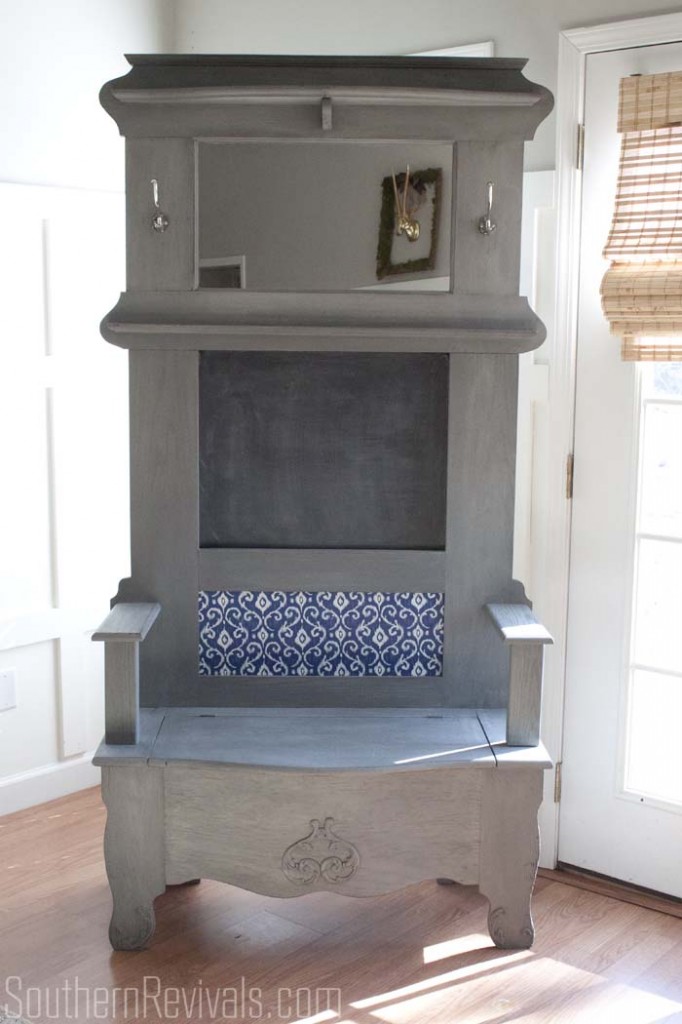 I wonder if when her old owner sees her now she'll say, Hey. Can I just come get my hall tree back now?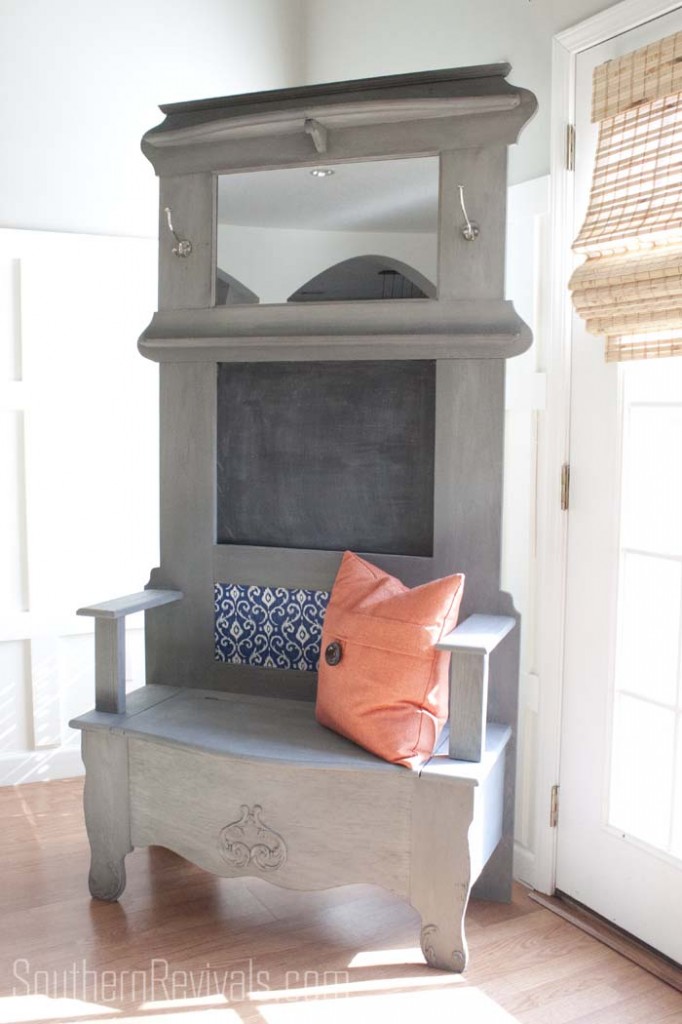 I know I would if I were her.
Lucky you, though! This piece is for sale. Email me with inquires. I'll have my shop tab up soon and you'll be able to make any future purchases directly from there.
Want more decoupage furniture updates?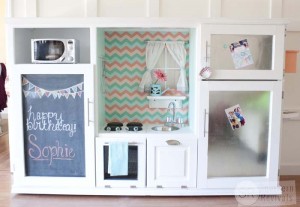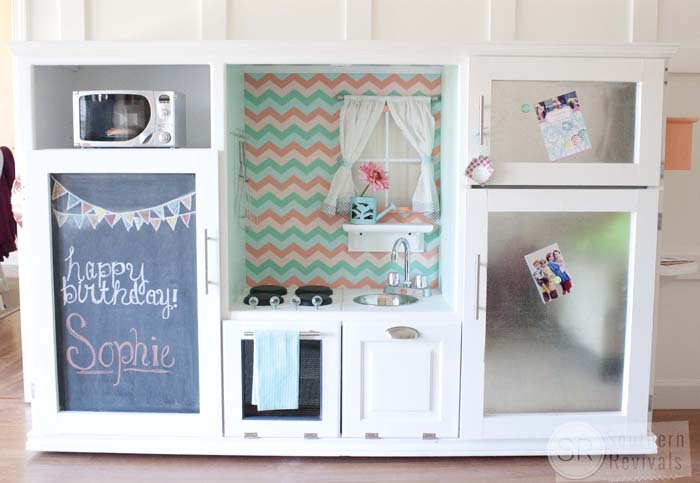 Entertainment Center Turned Play Kitchen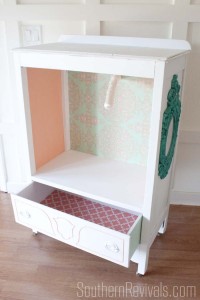 Chest of Drawers Turned Play Wardrobe