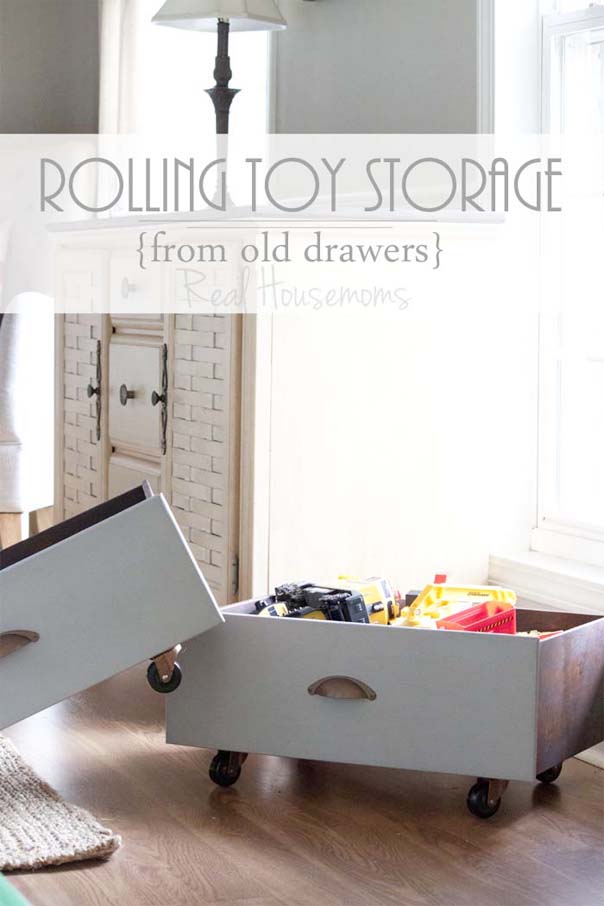 If you find yourself wishing you had a quick and attractive place to tidy up rogue toys, blankets, craft supplies or even food items – today's post is for you! I'm turning old drawers into beautiful rolling storage bins and show you how you can do it, too!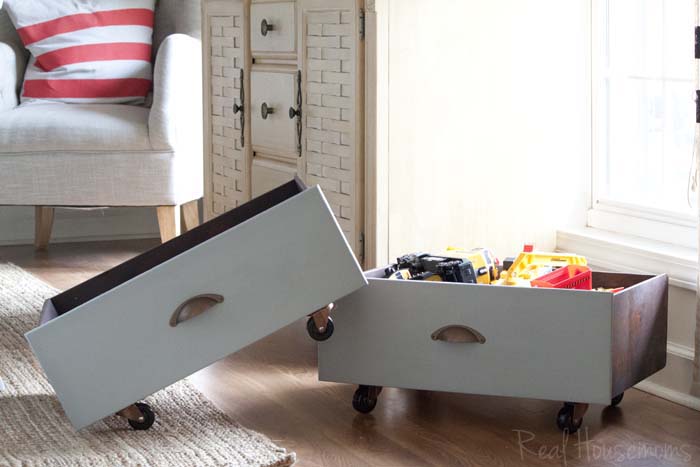 With the amount of furniture makeovers I do I have many orphaned drawers on hand. These old drawers were recently removed from a client's dresser makeover. If you don't have any old drawers of your own hanging around they are likely a dime a dozen at your local junk, thrift or antique store.
Visit me over at Real House Moms.com today as I show you how to turn these old drawers into fun and attractive storage for toys, crafts or even blankets!