Thank you Onelink by First Alert for sponsoring this post – Updating old smoke detectors to smart alarms. A smart home should start with smart protection and Onelink by First Alert welcomes you to a smarter, safer home.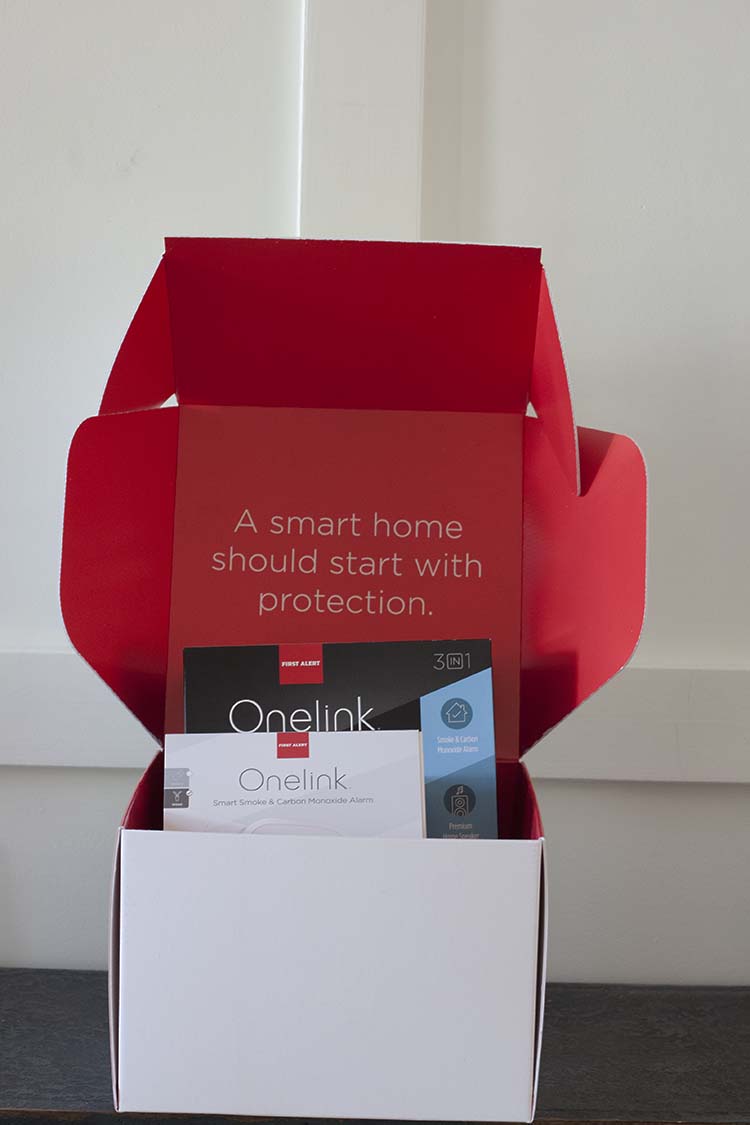 If I'm being honest, I never even thought to change our smoke detectors until after I finished this room makeover. The crisp, new freshness of the room made the yellowing exterior of the alarm all the more glaring. It's not that I hadn't noticed the aging alarms before, I just thought changing them because they were unattractive wasn't a good enough reason. As it turns out though, I was on to something.
Updating Old Smoke Detectors to Smart Alarms
We recently installed the Onelink Smart Smoke & Carbon Monoxide Alarm in a bedroom closest to our only source of possible carbon monoxide, our gas fireplace and a Onelink Safe & Sound in a hallway just outside our kitchen. In total, we have 8 smoke detectors throughout our home, both upstairs and down. Until we installed the new smoke detectors, we had no protection against carbon monoxide.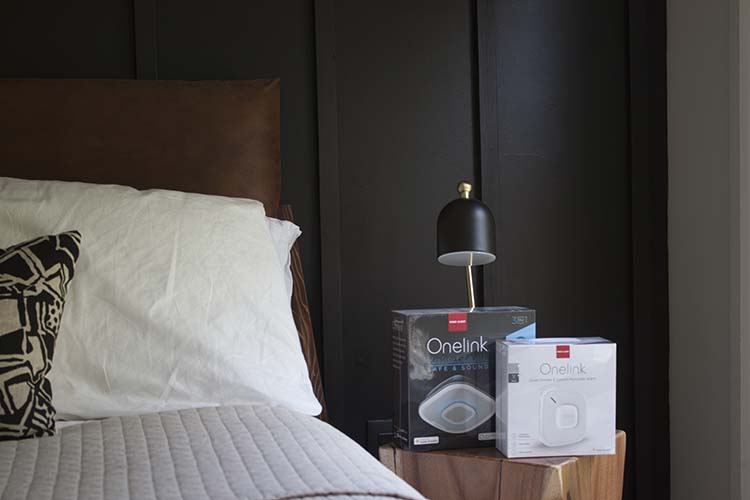 What Makes A Smoke Detector Smart?
These days everything is smart; your phone, your alarm system, your speakers, even your car. Some of them more practical than others.
The beauty of the Onelink Smart Smoke & Carbon Monoxide Alarm is if smoke or carbon monoxide is detected in your home the alarm will sound and also notify you with voice and location. In addition, the mobile app sends alerts to your smartphone whether you're home or not. It even gives you the option to call 911 right from the push notification.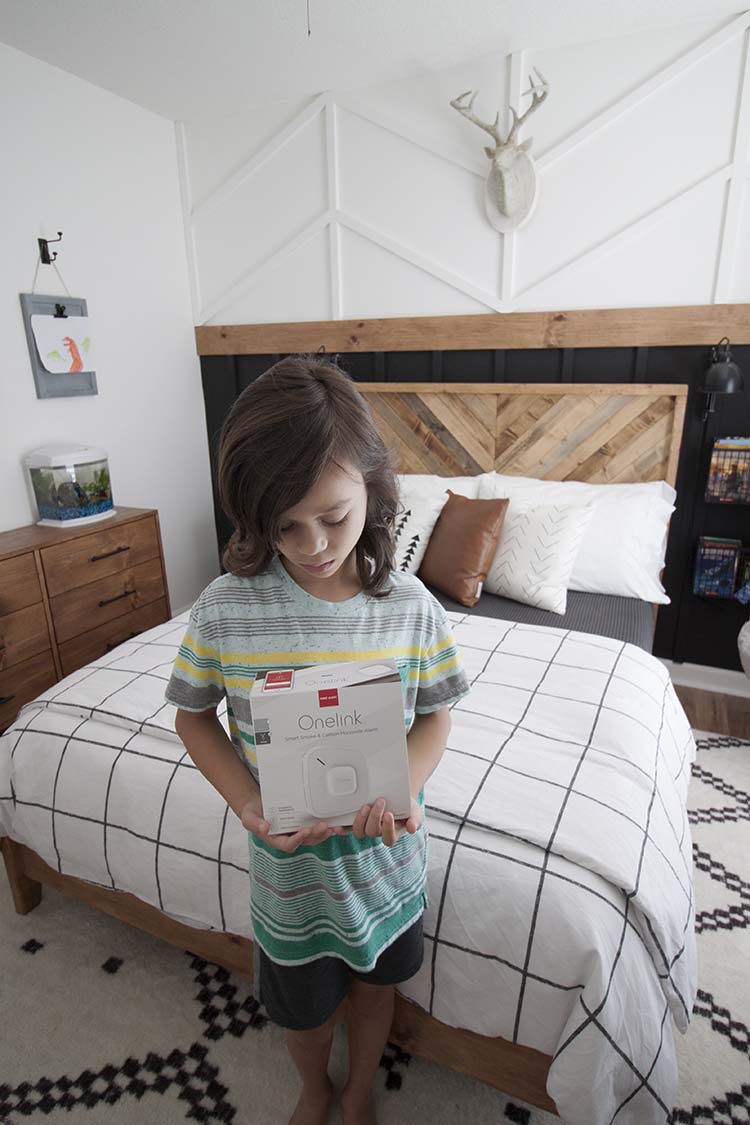 I live a quarter of a mile from the main road so the peace of mind that comes with this feature is priceless, especially when I'm away from home.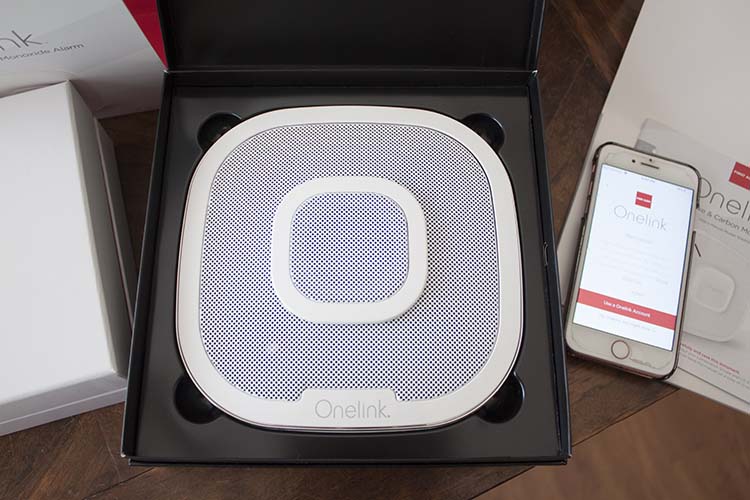 Also, testing the working condition of the alarms should be done weekly but I wonder how disciplined people are about doing that. Since you can test these alarms using your smartphone, testing them weekly like we should is much more likely to happen.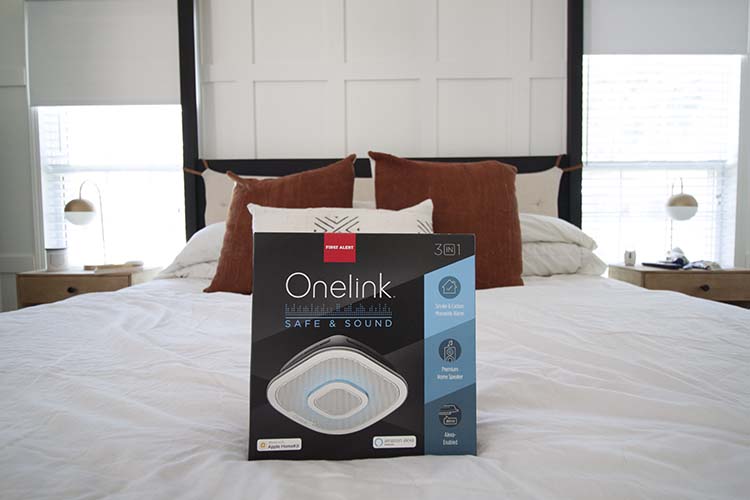 The 3-in-1 Onelink Safe & Sound does all of that with a built-in Alexa and premium home speaker for a great sound experience. How fun is that!
Compatibility with an Existing System
The smoke alarm system we currently have is hardwired (these alarms are available in both hardwired and battery operated versions). So I was hopeful, if a little skeptical when updating old smoke detectors to smart alarms, that the newer alarm would be easy to install in place of the old ones.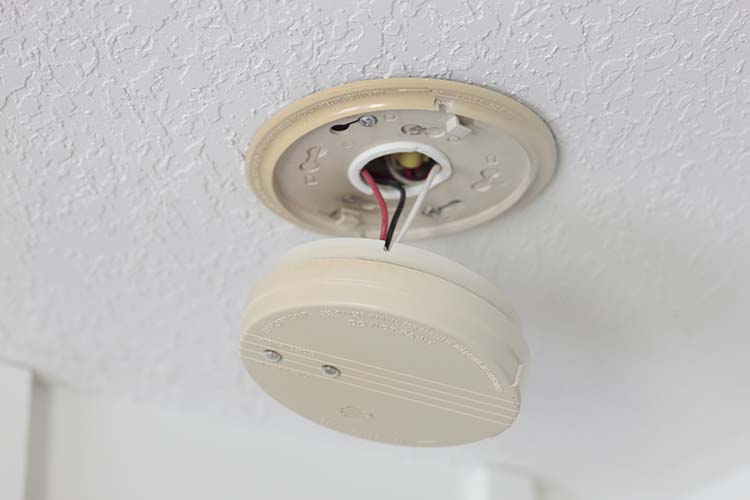 It took longer to find the breaker than it did to install the new alarms. The only difference was our red wire paired with the alarm's orange wire.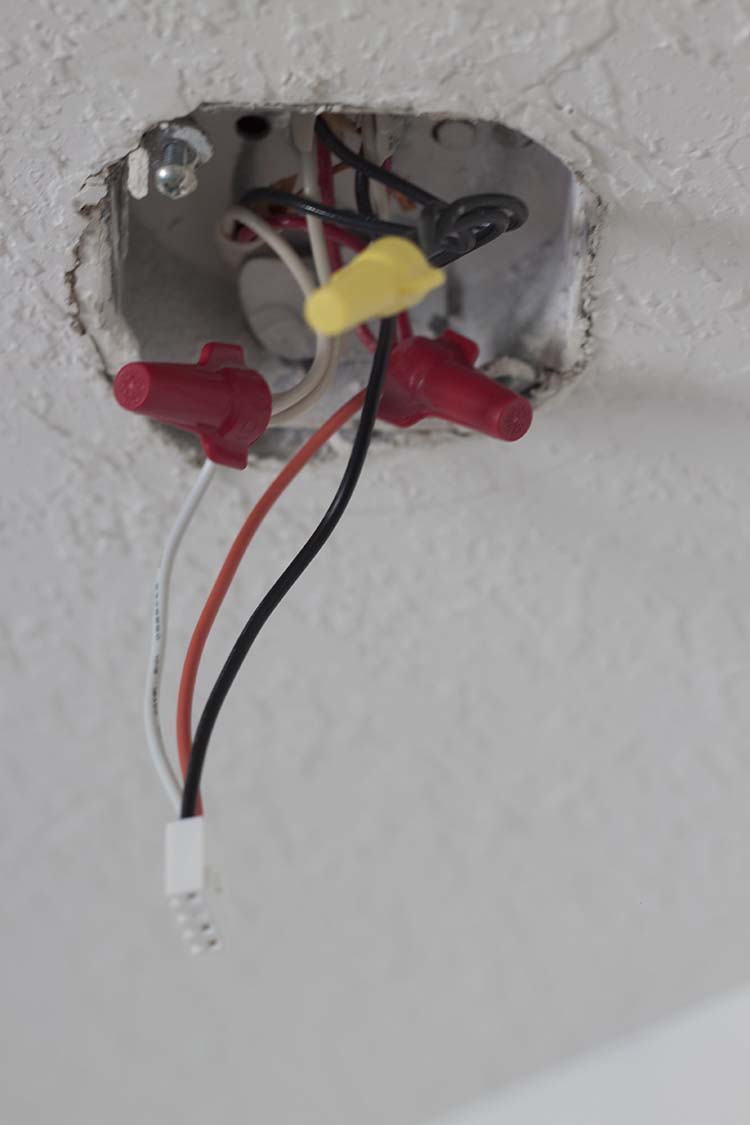 We've been in our home 12 years this month. That makes our old smoke detectors at least 15 years old. It's no wonder they're as yellow as fresh butter. And you know what I learned while installing our new smoke detectors? They should be replaced every 10 years! Yikes.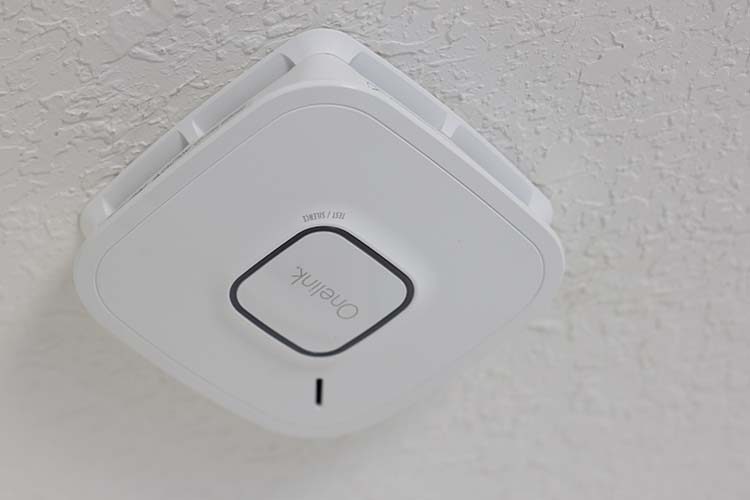 Because of that, our old alarms were not compatible with the new ones, we kept getting false alarms while they were all installed together. So if you're thinking of updating old smoke detectors to smart alarms, just know that you'll likely need to update them all.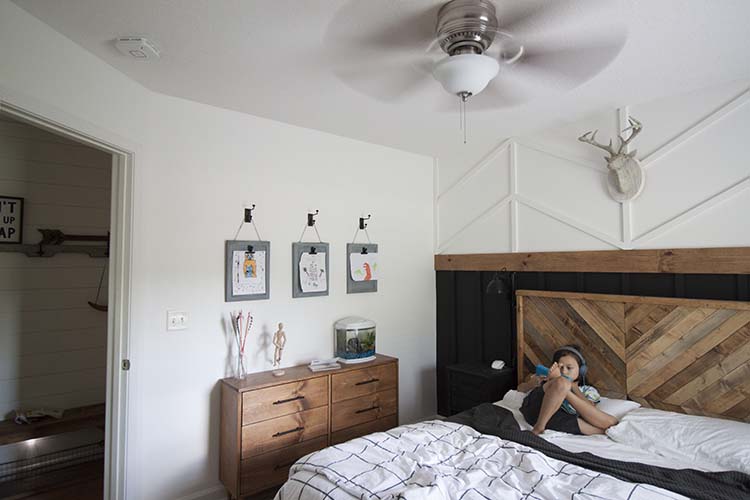 Shoutout to Nicole from Onelink's Customer Service, who I called twice, for walking me through these false alarms and what was causing them so I could pass that info along to you! The good news, Onelink by First Alert is compatible with other alarms and smart features so you can conveniently add smart features throughout your home and they're all interconnected via wifi.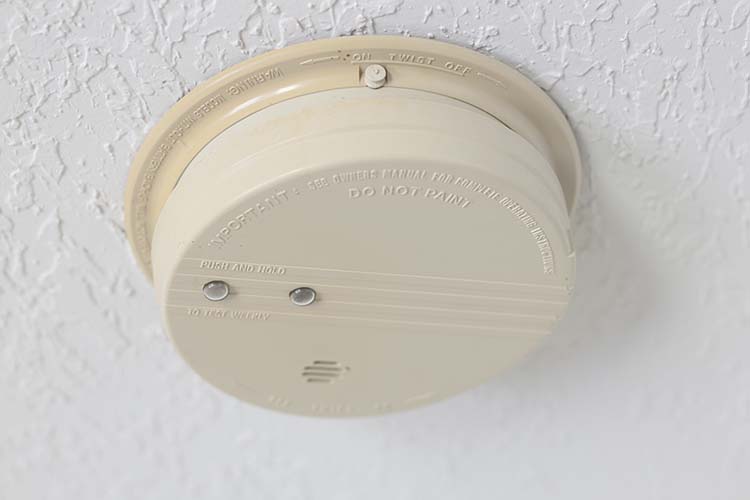 No More Batteries
Onelink by First Alert offers these alarms in hardwired and battery operated versions. Since our home already has a hardwired system it was quick and easy to install these hardwired smart alarms in place of the old ones. And I was so excited to find that updating old smoke detectors to smart alarms meant I no longer need to change the batteries every six months!
See How the Alarms Work…
How Do We Like Our New Smart Alarms?
My neighbor once called me when I was at the movies. I let it ring through to voicemail the first time but when he immediately called back I knew it was important. He'd called to tell me he'd heard a loud boom and there was smoke coming from over by our home. He offered to drive over and check on things for us. Luckily, all was well. But all I wanted to do after that was go home and check on our pets.
Having the ability to do that right from my smartphone is reason enough to have updated our old alarms. We've had our new alarms about a week now and the only thing I would do differently is installed them sooner.
Win a Onelink by First Alert Smart Alarm Kit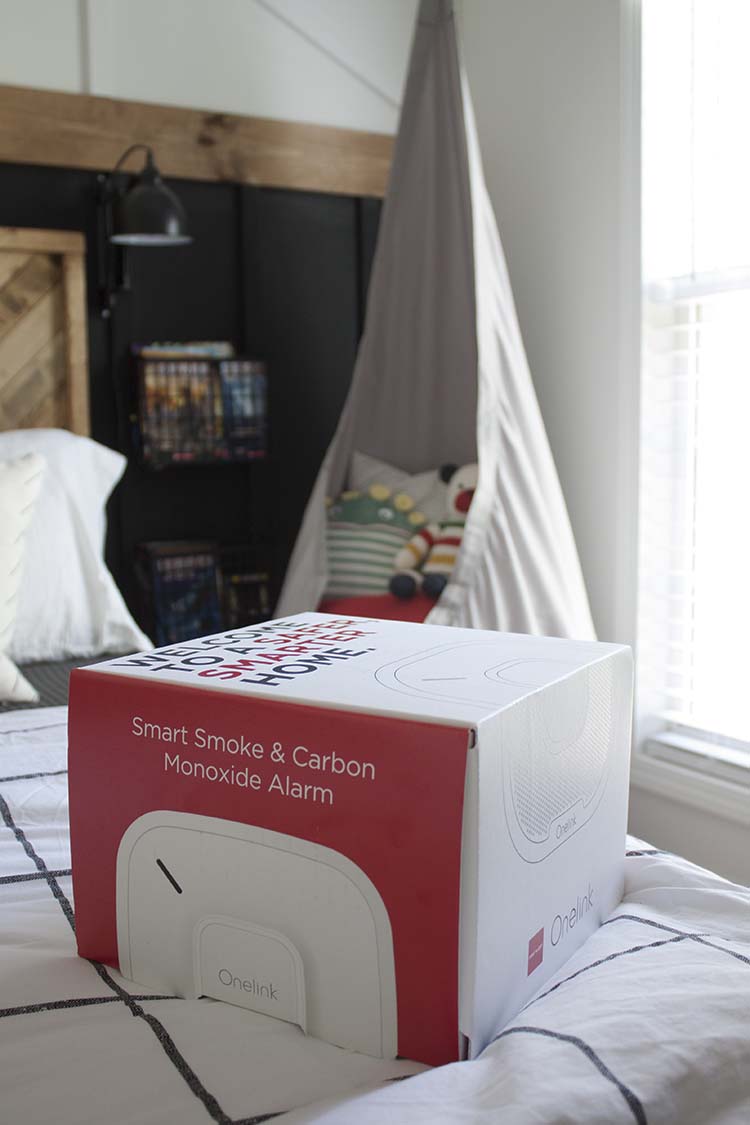 Giveaway details:
Prizes: (3) Onelink Smart Protection Kits (Onelink Safe & Sound and Onelink Smoke + CO Alarm (ARV $386))
Dates: June 24 – July 8
Entry Options: Readers may enter the giveaway via the widget with the following options:
Follow First Alert on Twitter
Visit First Alert's Facebook page
Visit First Alert's Instagram page
Notification: Winners will be randomly selected and notified by CLEVER the week of July 8
Terms & Conditions: Official Terms & Conditions below: Must be 18 or older to enter and a US resident only. One winner per household.