This is a sponsored post written by me on behalf of Andre Champagne for IZEA. All opinions are 100% mine.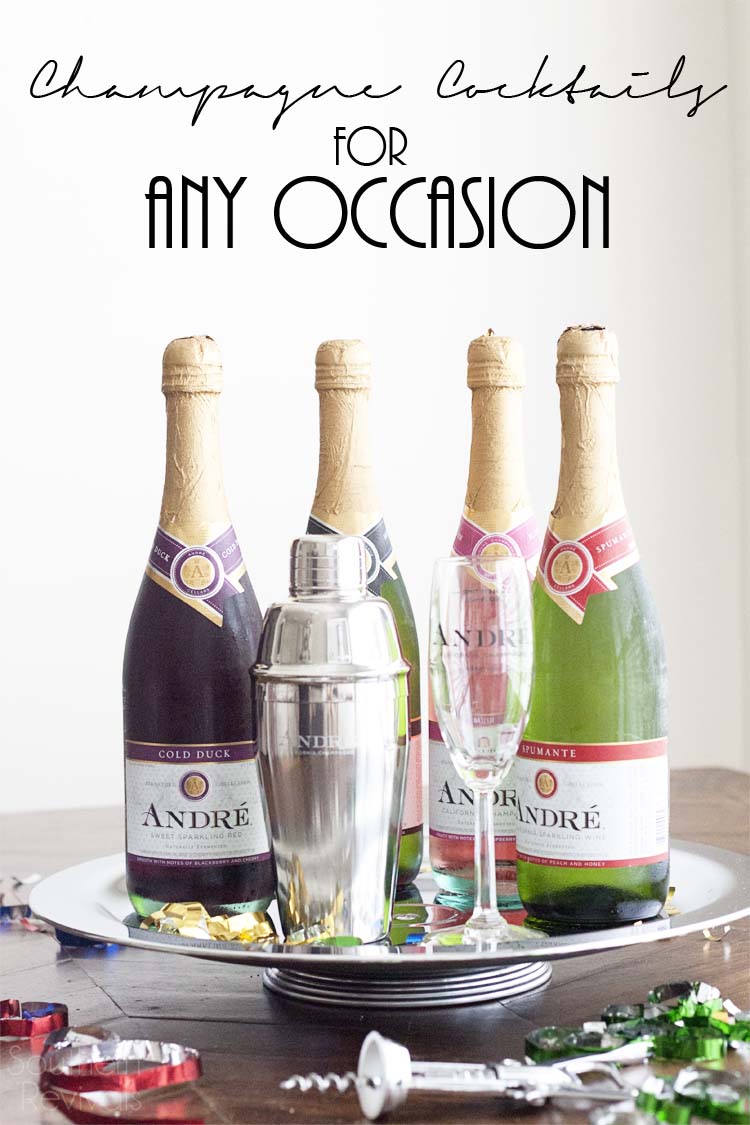 Can I make a toast? To the fact that you slept through your snooze button 3 times but still managed to get the kids to school on time. To the fact that we don't celebrate our victories as often as we should! Today I'm sharing some any occasion champagne cocktail recipes with Andre Champagne that are quick and easy to replicate for anything that deserves celebrating.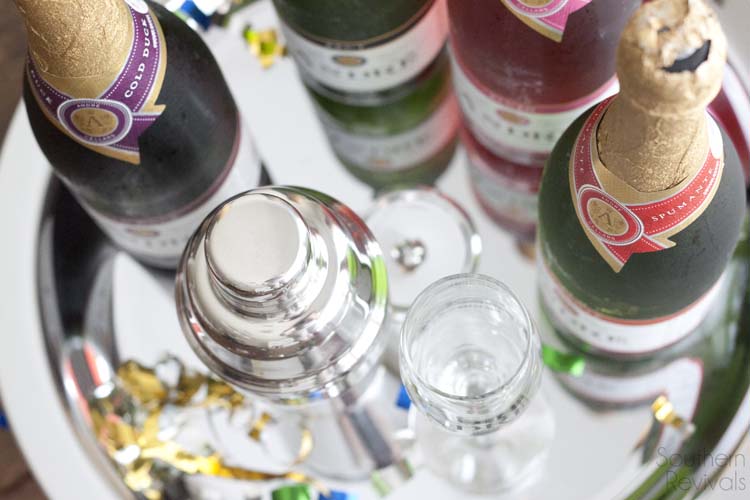 I was thinking the other day about the fact that my birthday is coming up and unlike most people my age I want to throw big bash. And it made me wonder why more people let their birthdays go by without celebrating. I mean, when you think of the alternative, every birthday should make your feel like celebrating, am I right?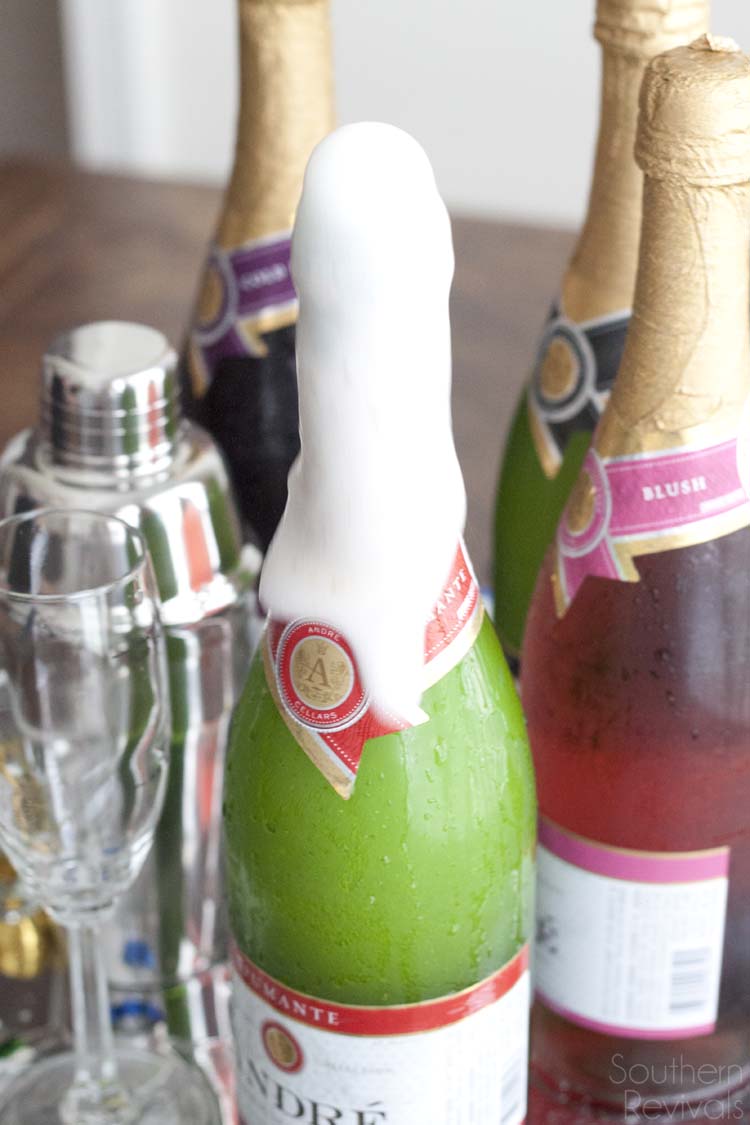 I want to pop a bottle of bubbly and celebrate the fact that I made it through the most nerve wracking, yet exciting, Skype interview of my life.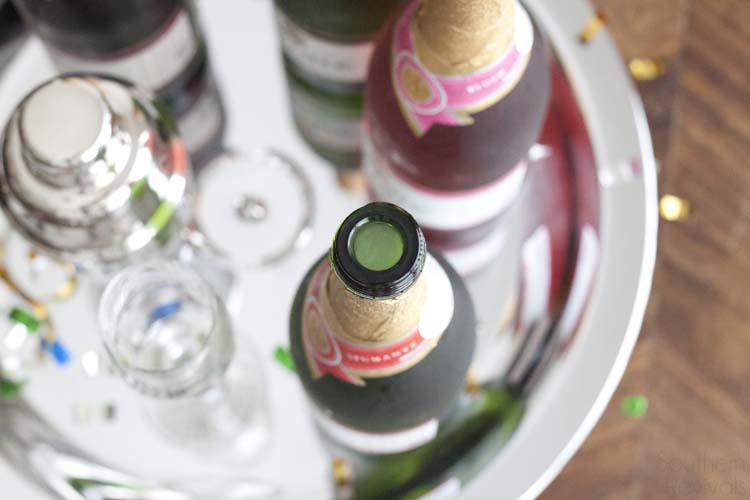 And to celebrate another year no matter what the number is.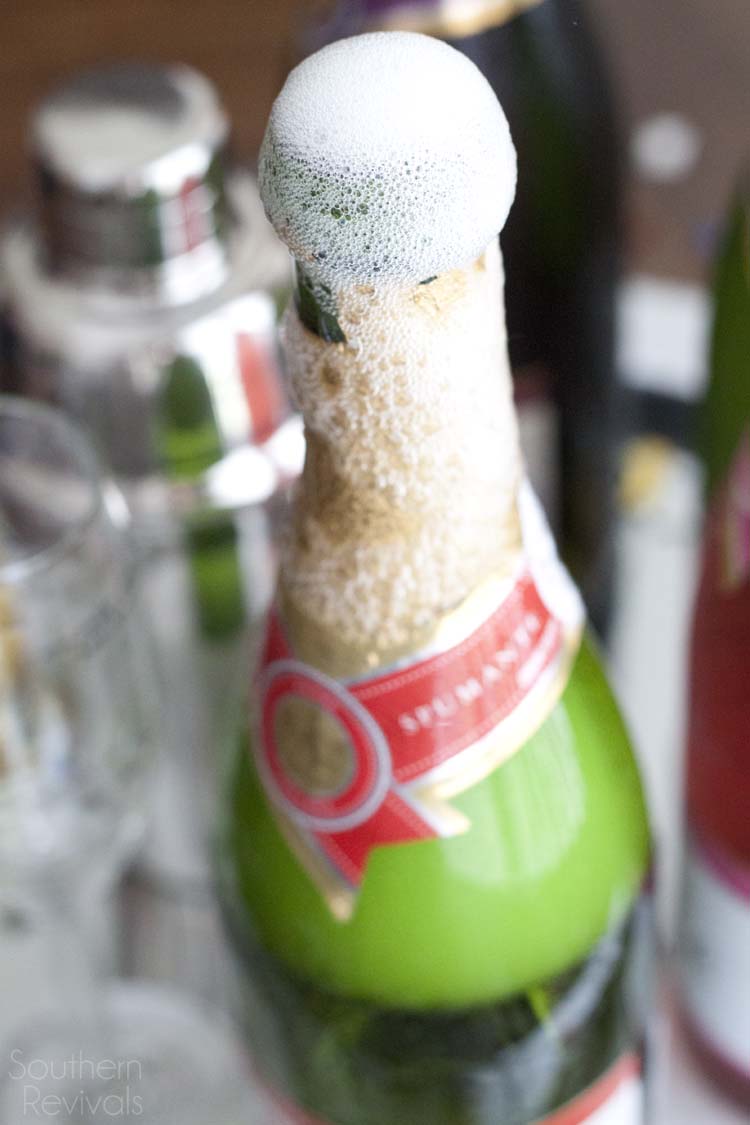 If you're like me and are realizing we all need a little more celebration in our lives then make your next celebration #EpicWithAndre without breaking the bank. Enjoy their delicious selection of 9 different California champagnes and sparkling wines from Andre Brut to Moscato.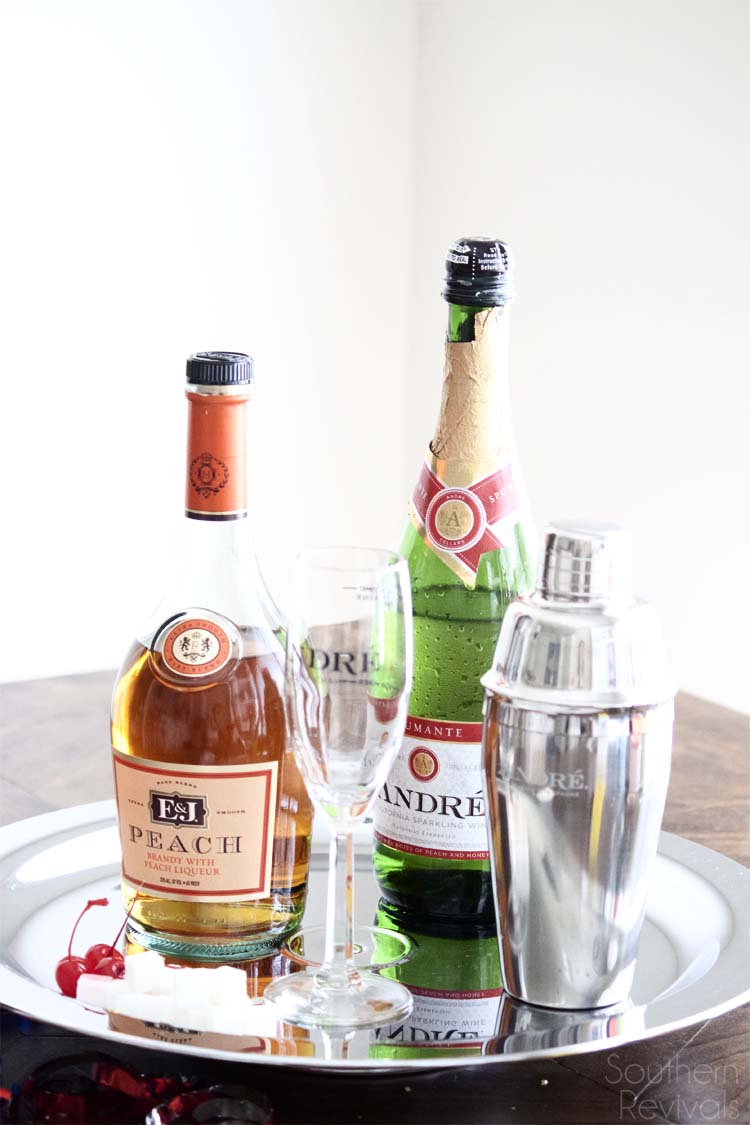 Most days I'd tell you that my favorite is the Spumante. It's delicious all on its on. But this time I took some liberty and paired it some of my other favorite things.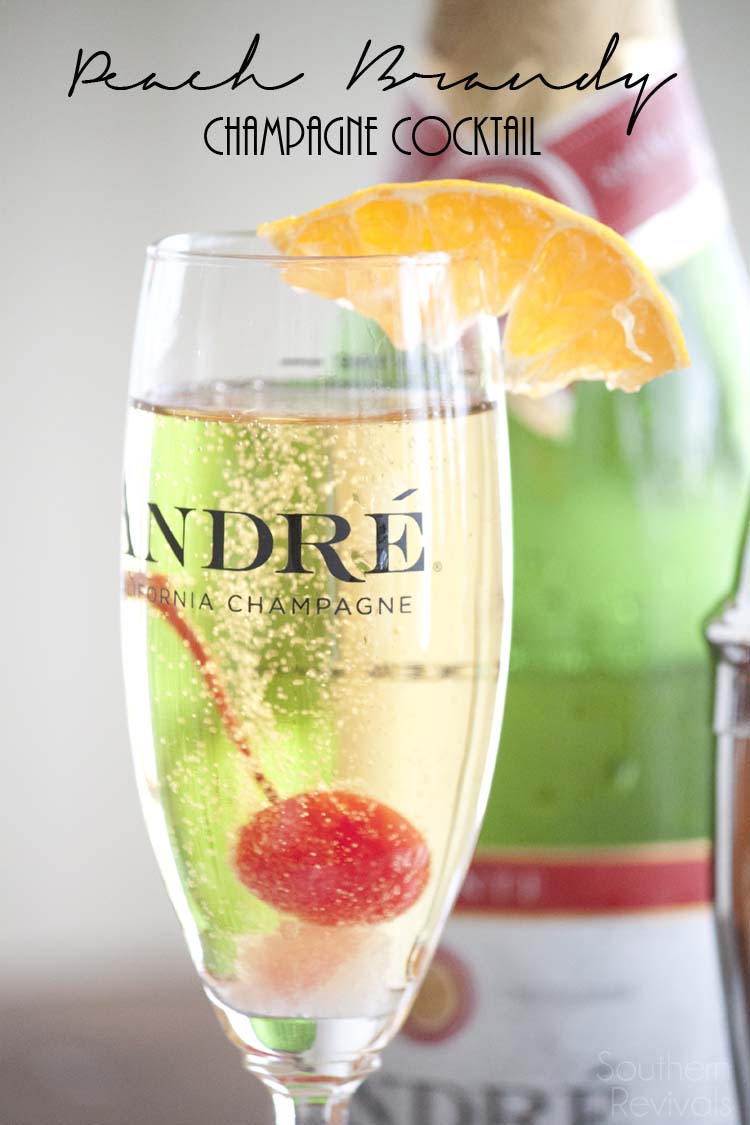 You may remember from my Tipsy Peach Tea that I have a thing for peaches. In cobblers, in cocktails. It doesn't matter, I love peaches. So this is my recipe for a quick and easy Peach Brandy Champagne Cocktail.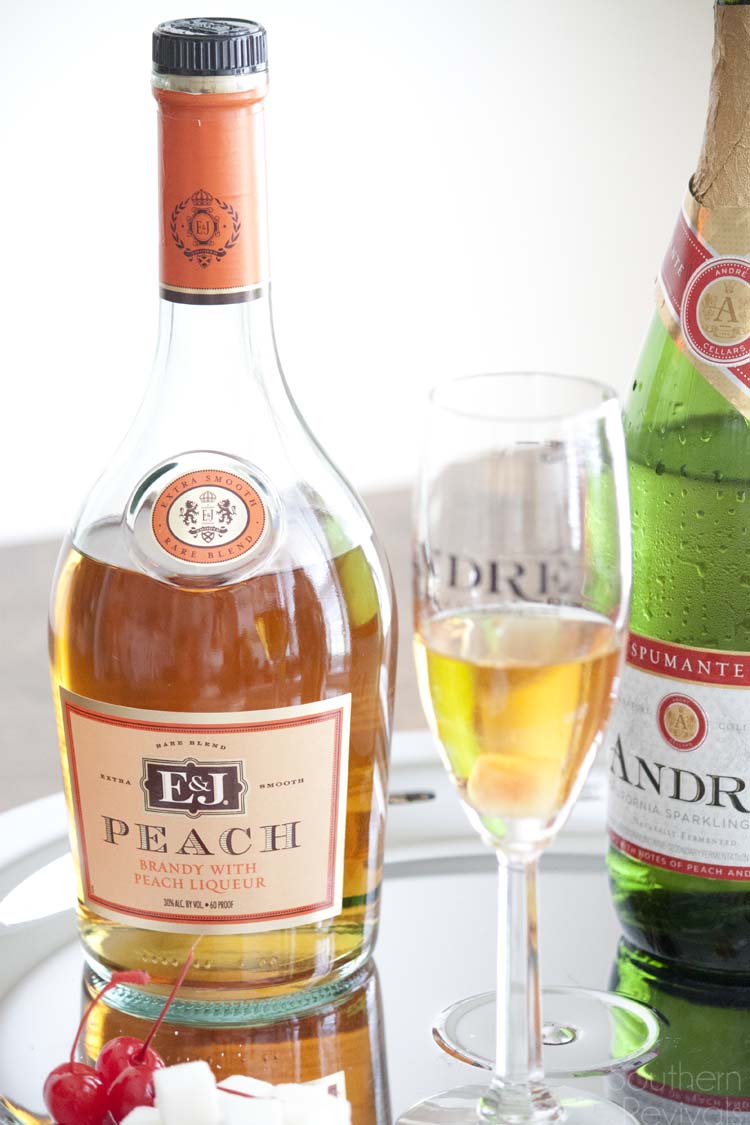 Start by adding a sugar cube to a champagne flute dropping a few drops of Angostura bitters (lemon juice if it's handier) on top of the cube. Then pour 1.5 ozs of your favorite peach (or favorite) Brandy over that. If you prefer less strength you can use 1 oz of brandy instead.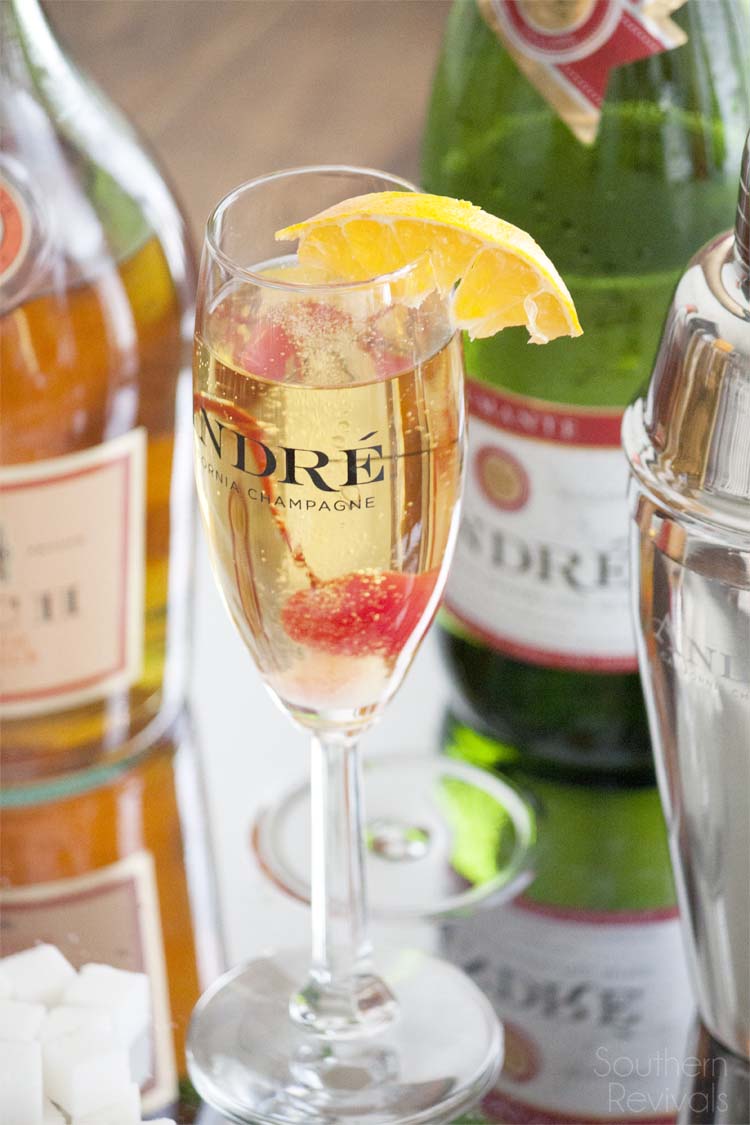 Then, pour 1/3 cup (or 2.6 oz) of champagne, I used Andre Spumante, over that. Drop in a maraschino cherry and garnish with and orange slice.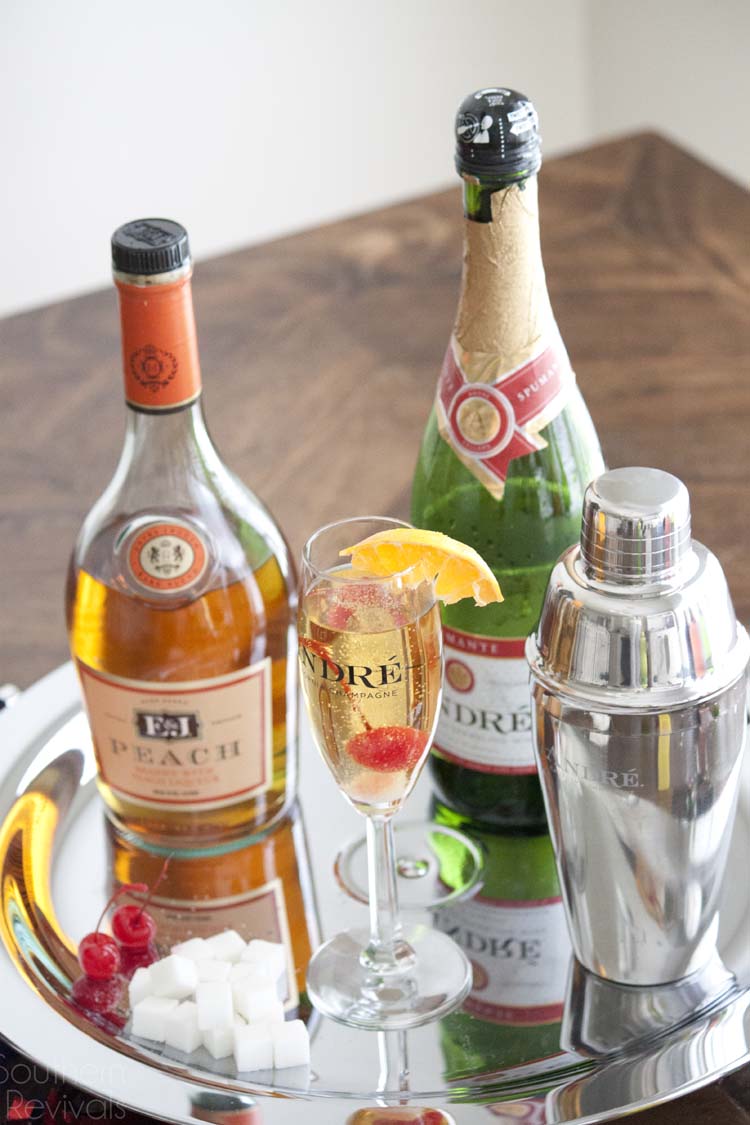 Now you have yourself a Peach Brandy Champagne Cocktail and that alone is worth celebrating! For best cocktail results be sure that all of your liquid ingredients are as cold as possible. Enjoy!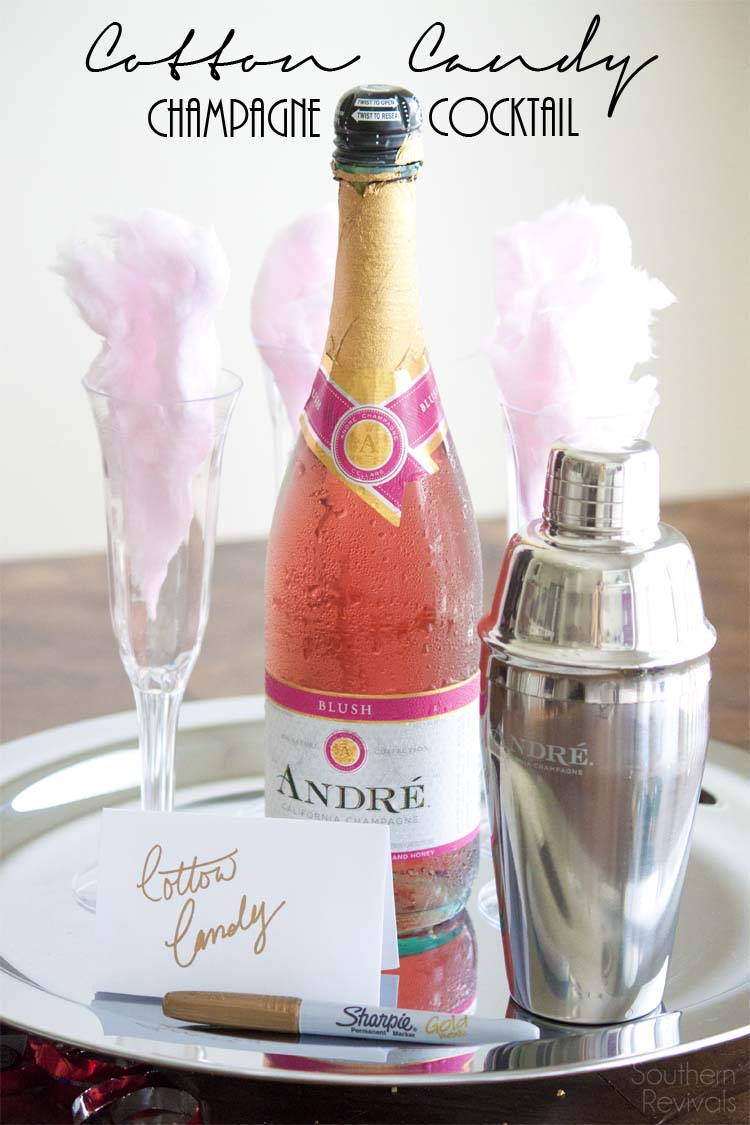 Now, if that wasn't easy enough, this one is so super simple but adds such great flair that no one will ever know just how easy it was!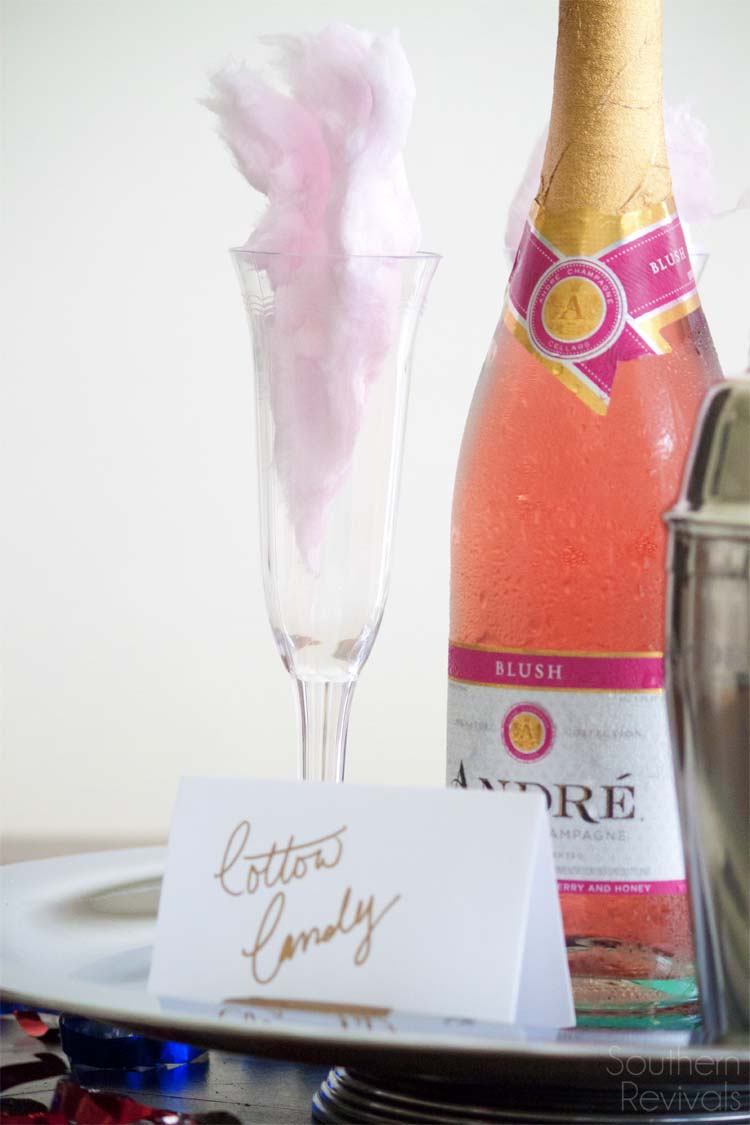 Simply add large pouf of cotton candy to your champagne flutes in advance. It makes for a great presentation. (If you're doing this outdoors in a humid climate wait until ready to serve before adding the cotton candy)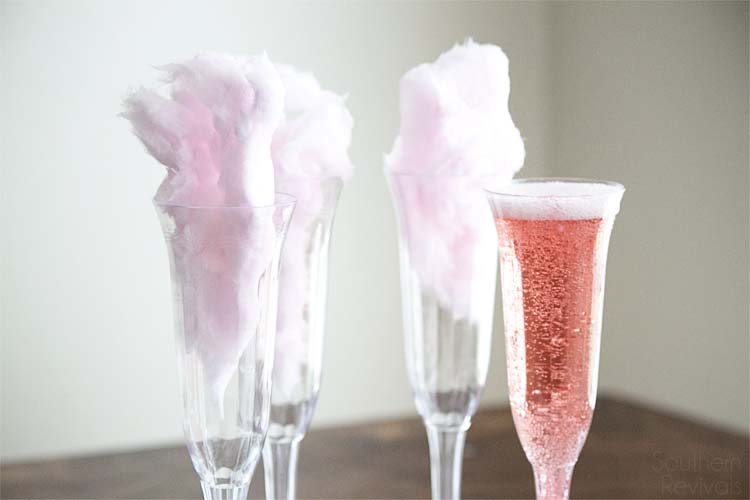 Pour in a splash of elderflower liquer (optional) and finish off with Andre Blush. Half the fun is watching the cotton candy melt, the other half is in drinking it!
And there you have it. Some super simple ways to celebrate all that needs celebrating. Will you try one of these cocktails or do you have a favorite of your own?
Always enjoy responsibly.