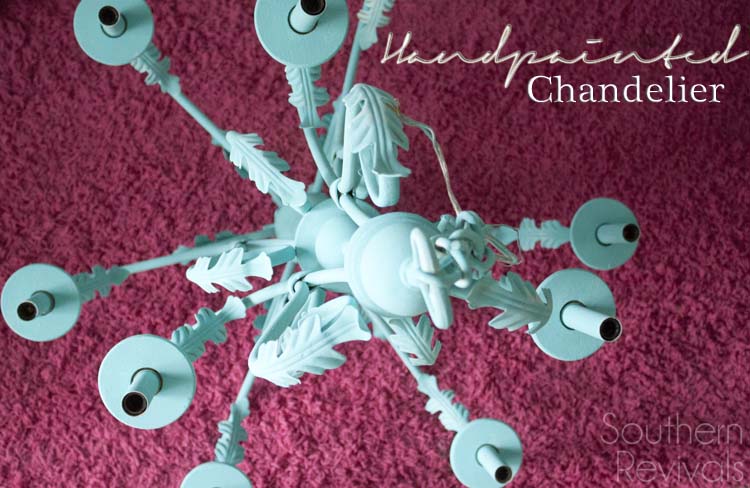 It's Candy the Chandy! Anyone remember her? A Craigslist find that hung in my Dining Room until last year. An amazing chandelier that just never quite fit in at my house. Recently though, she got yet another chandelier makeover and she is stunningly perfect in her new home.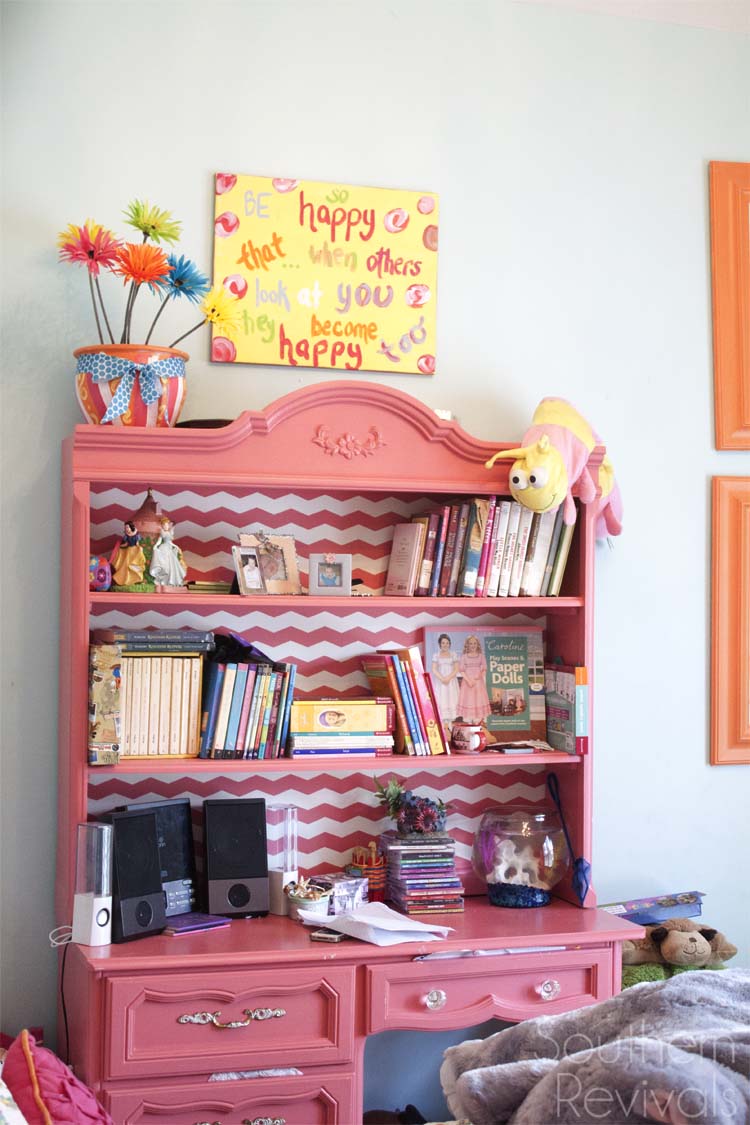 It's Thursday after all so I'll give you a two for one #tbt. In addition to Candy, here's another olide but goodie. Candy went to live with another piece I did for this super fun little girl's room, a hot pink chevron desk makeover, and you won't believe how well she fits in at her new home!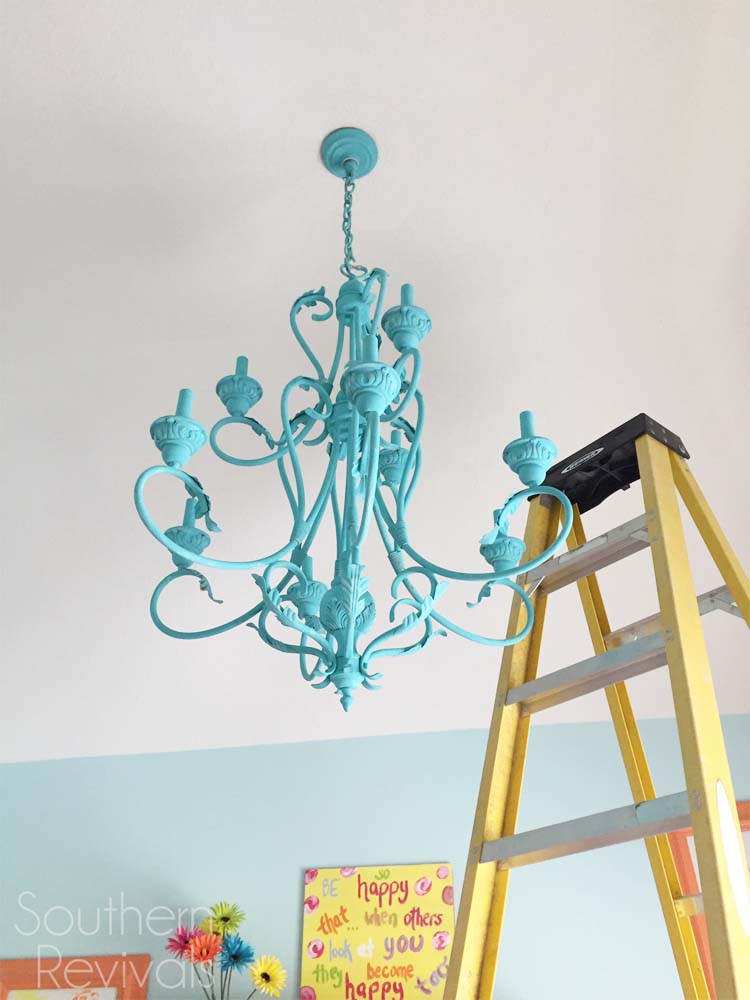 I knew as soon as we got her hung that this is where she had always belonged.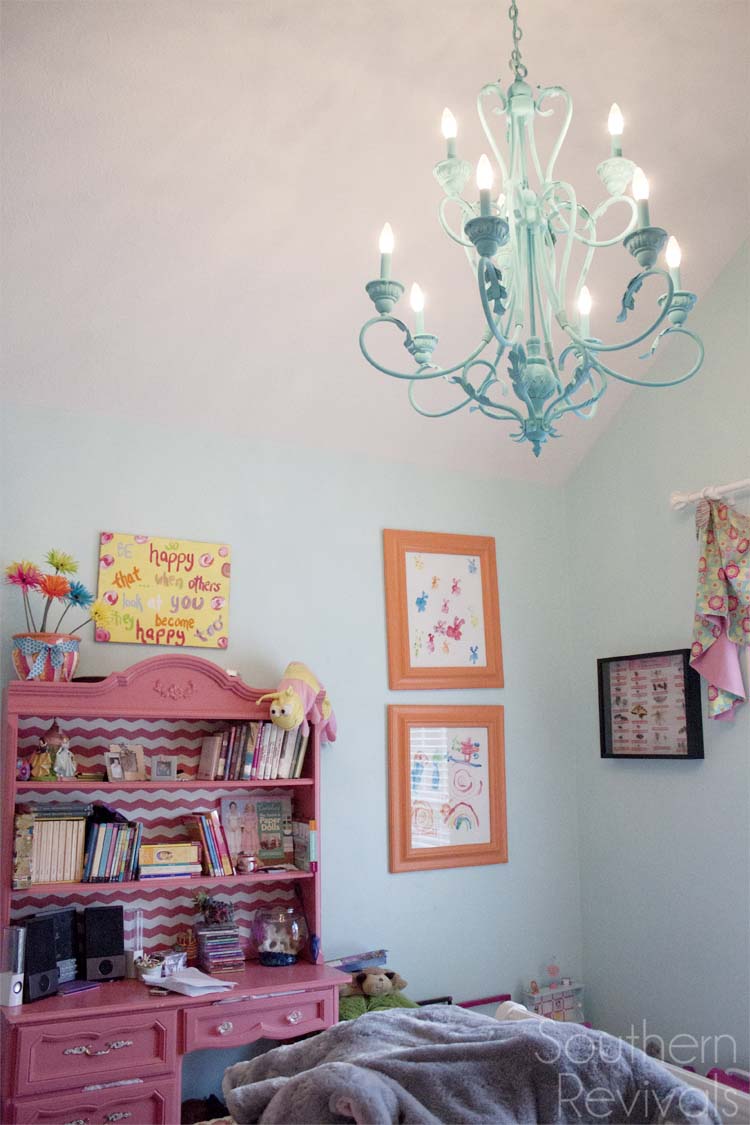 Right?!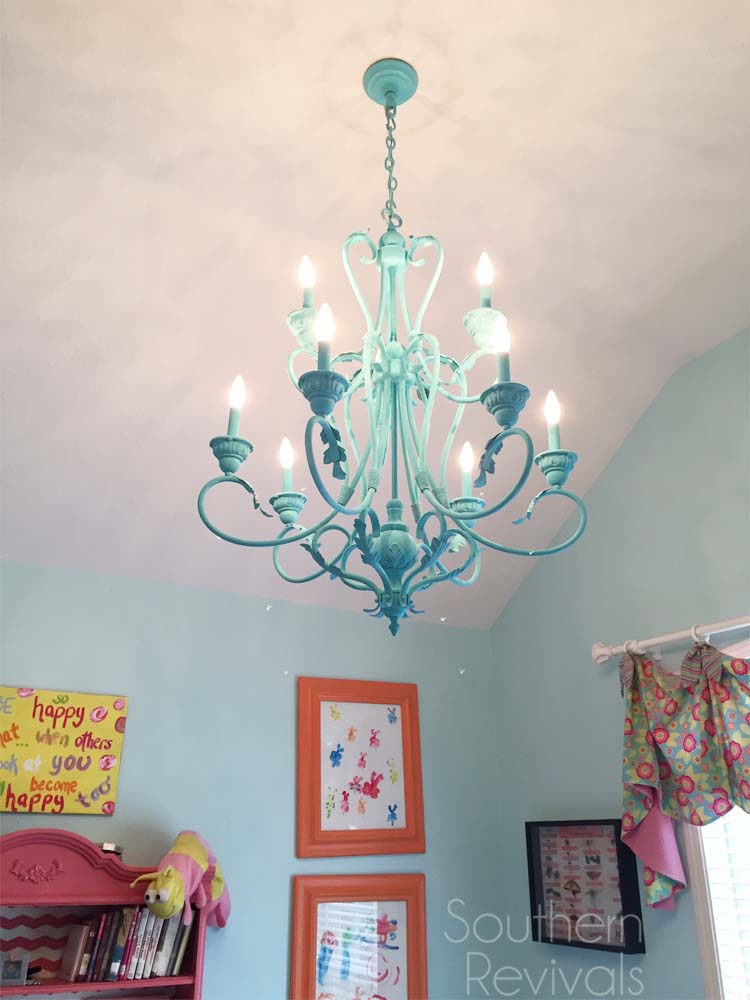 Last time I just spray painted her, took the easy way. This time she was painstakingly painted by hand so she'd have the perfect finish for her perfect new showcase spot.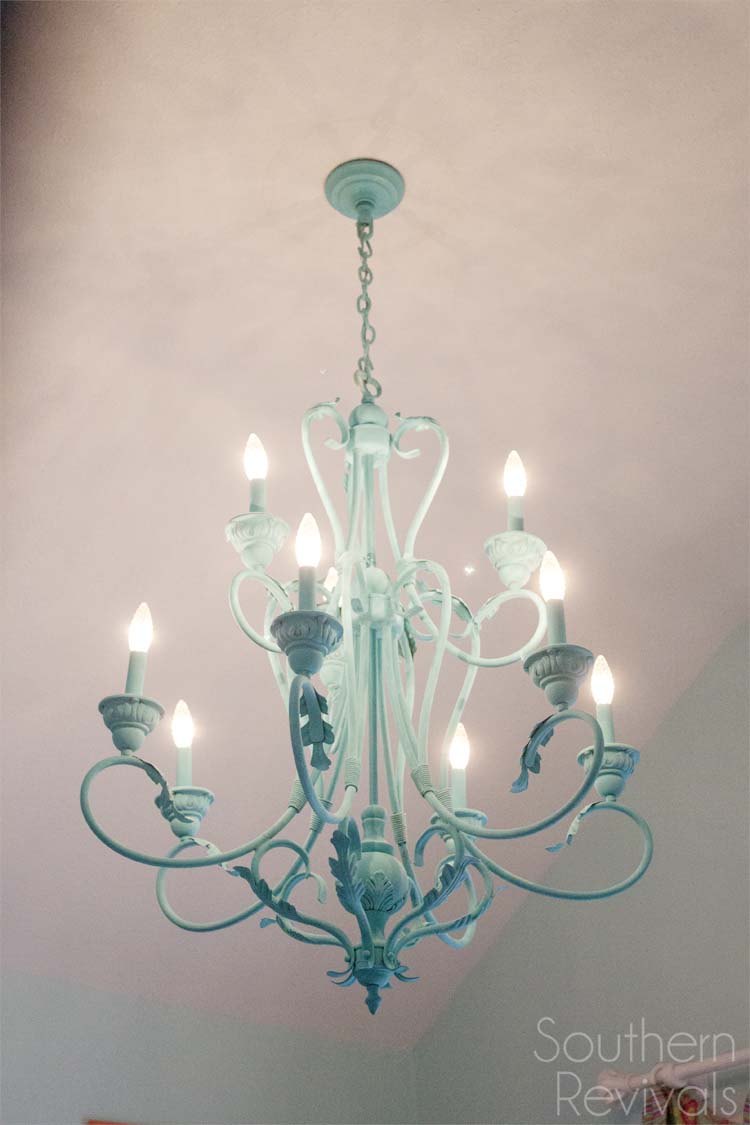 She'd been in my attic for about a year so I'm glad she's finally getting her time to shine, I'm glad I realized that she didn't work in my dining room (actually, nothing about my dining room worked back then, but that's another story) and I'm glad she finally made it to where she belonged. I also wish this had been my room growing up!