This post is part of a social shopper marketing insight campaign with Pollinate Media Group® and Brita, but all my opinions are my own.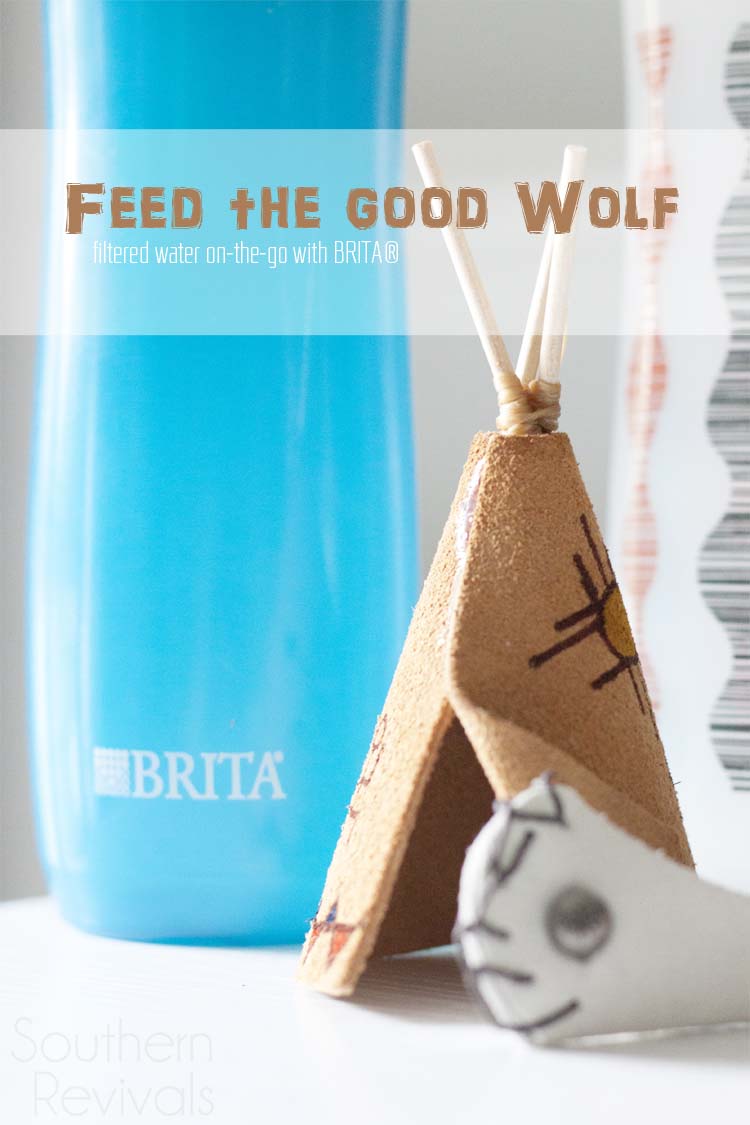 Today is the big day. The day my baby leaves for his first ever summer camp. As a mom, I am both proud and terrified. I've prepared him the best I can. Now I just hope I can prepare myself.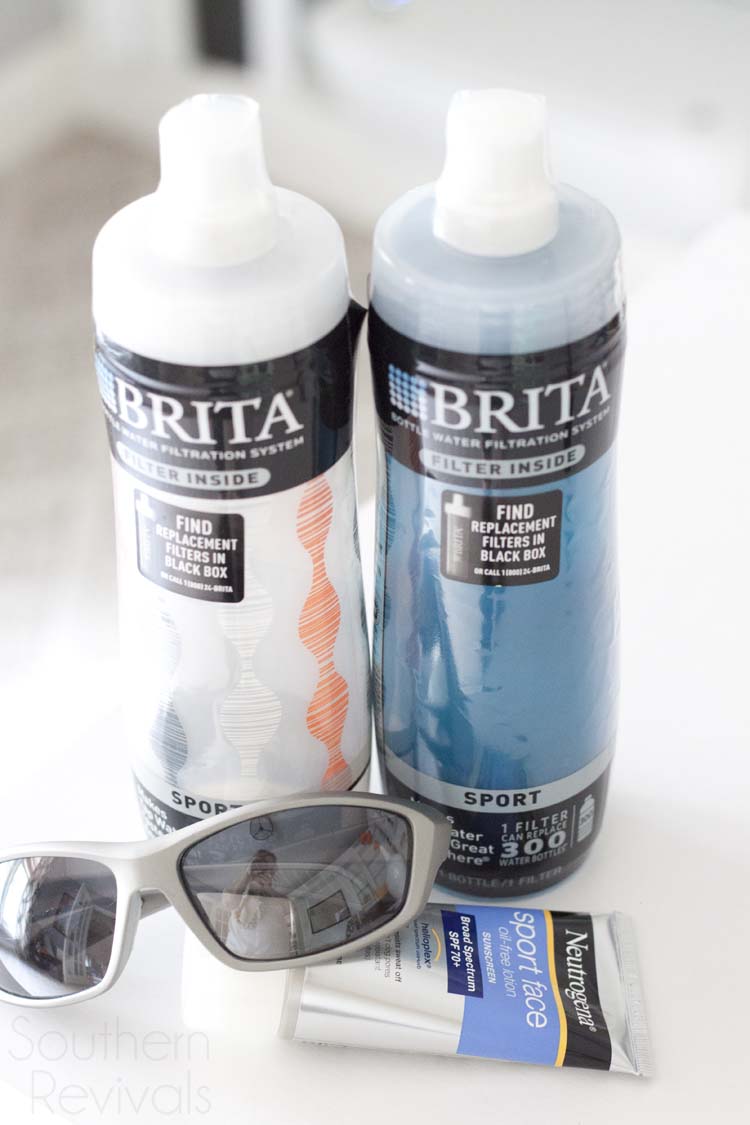 Last week he finally got his own cell phone. This week I've packed and re-packed his suitcases to be sure he has everything he needs. I'm nervous, he's nervous. We're both excited.
We've talked a lot about applying sunscreen, conserving spending money and feeding the good wolf.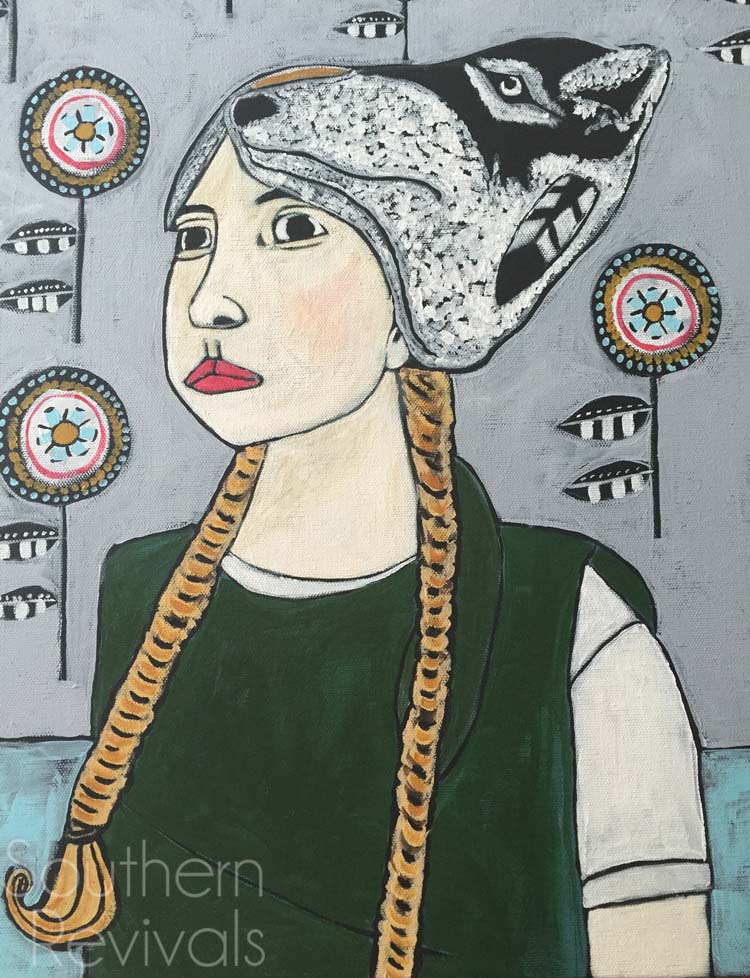 I'll admit it. I'm a worrier. I thought a lot about an old Cherokee Proverb that I'd read a long time ago, and heard again recently while doing this new painting and packing for his trip.
There are two wolves inside of you waging a battle. A good wolf – love, hope, kindness. A bad wolf – fear, jealousy, inferiority. Which one will win?

The one you feed.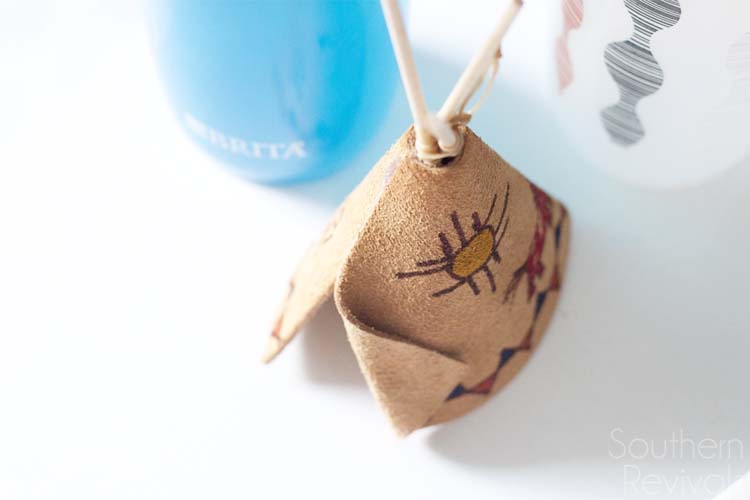 When we went to the movies the other day to watch Tomorrowland they mention this Cherokee Proverb. It really struck a chord with him. I don't know why I didn't think of sharing it with him before. He's a worrier like me.
So we've talked a lot about feeding the good wolf since then. I found this BRITA® water bottle with a built-in filter in the hardware section at Walmart. He can fill it up from any tap or drinking fountain while he's away at camp. That way I know he'll at least be keeping the good wolf hydrated. He wanted to know if he could filter the lake water with it. At the look on my face, he settled for filling it up from the outdoors faucet.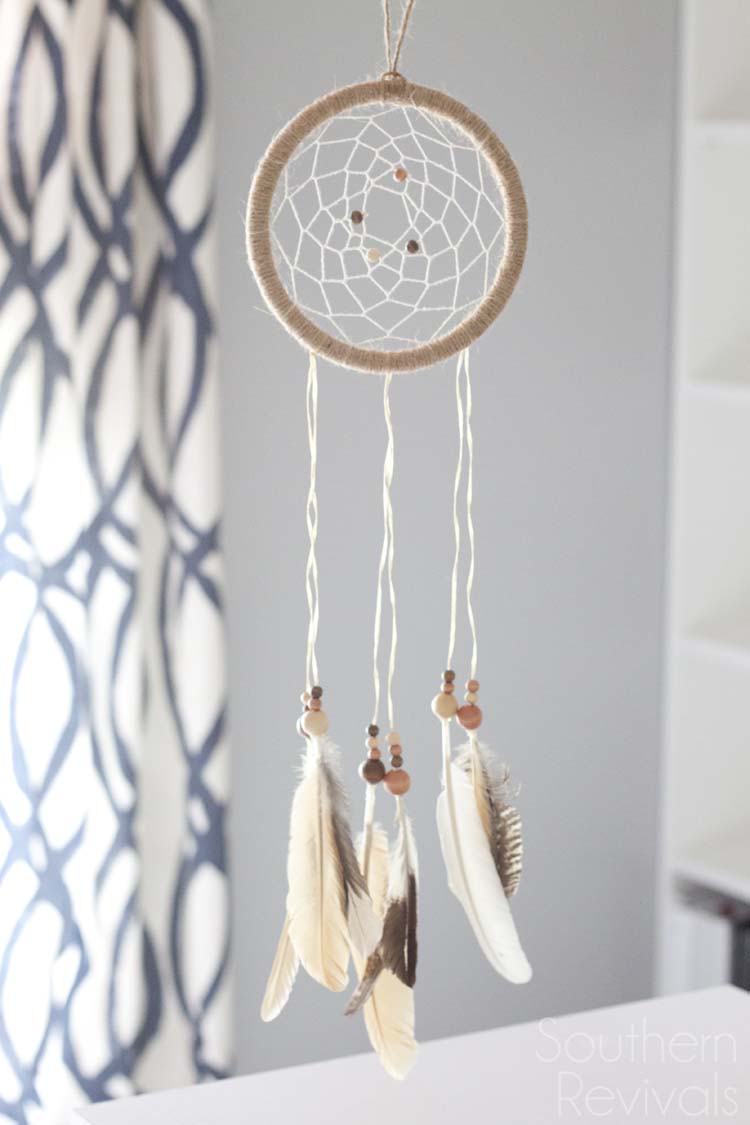 I had to make him another dream catcher (I've really been channeling my Cherokee roots this week) because he refused to take the one from his room in case it got lost or messed up. Those are our chickens' feathers. I just love the look of a dream catcher!
Then we made some more cabin decorations, a teepee, and a little leather canoe.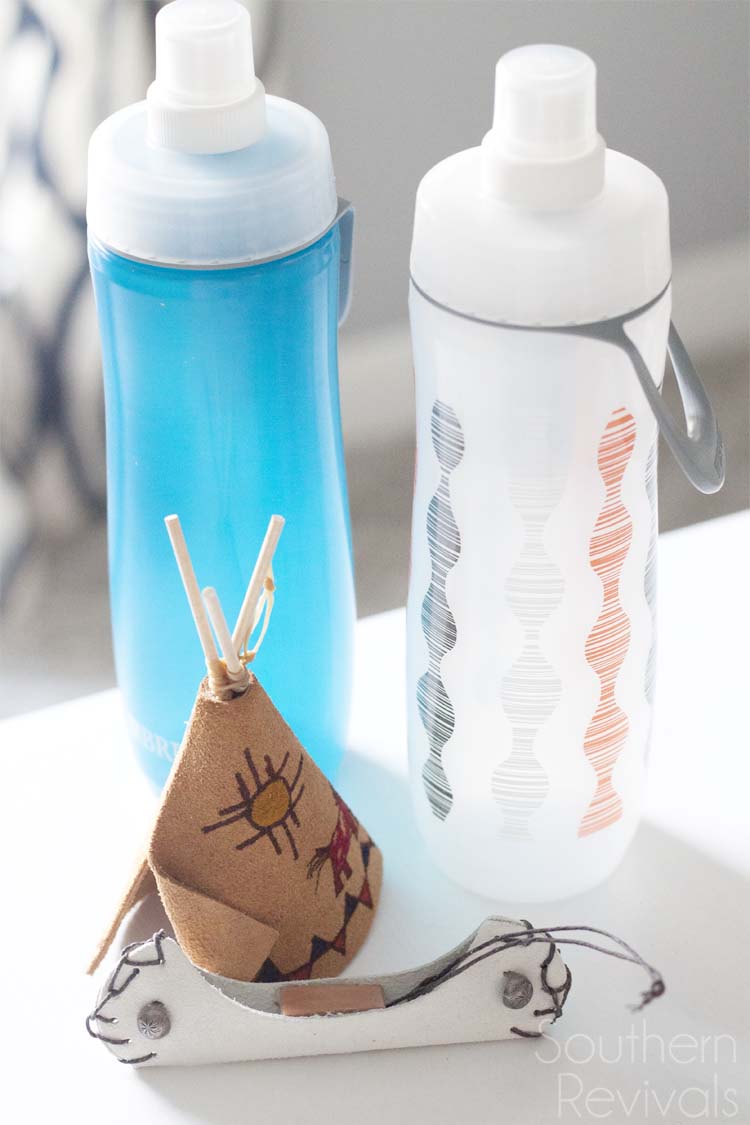 So he's got his on-the-go filtered water bottle, his dream catcher, teepee, sunscreen and bug spray. A print of my little painting to watch over him, too. And he's got a brand new mantra when his nerves start set-in – Don't feed the bad wolf.
I've got a detox and another painting class to keep me busy. Oh! And a surprise clubhouse that we start building today. That's also designed to keep little brother busy, too since he's already started crying.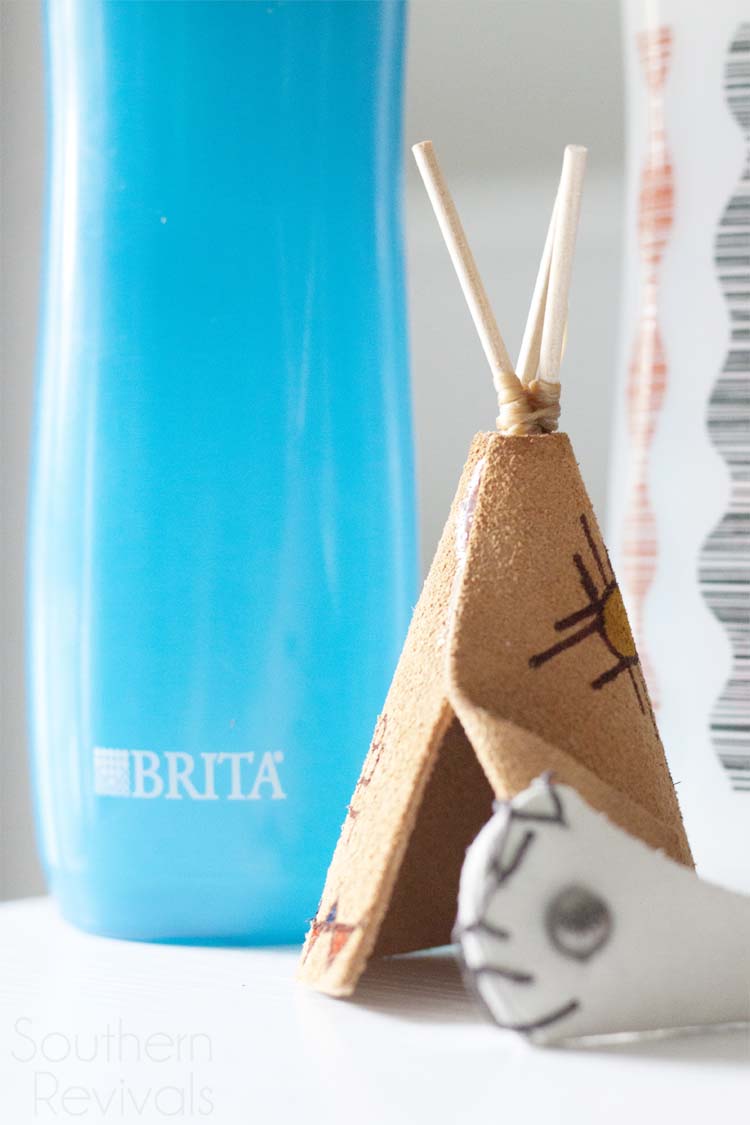 As someone with a gypsy soul full of wanderlust, I hope my children get to explore the world. It's just really hard to let go this first time. Know what I mean?