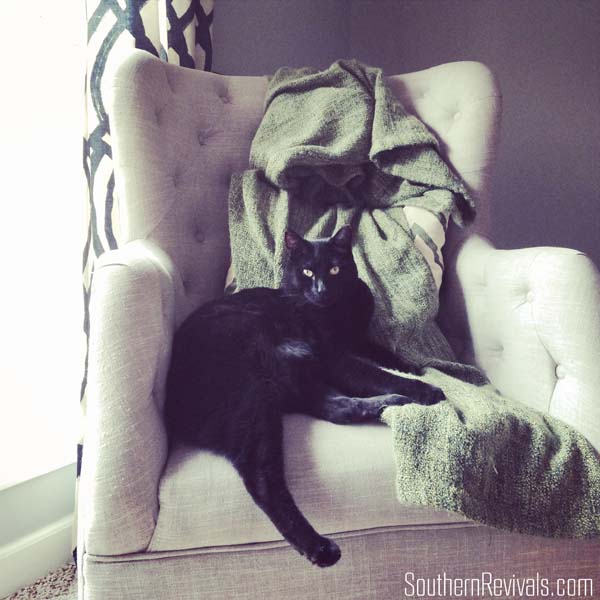 The thing about cats is, they have an uncanny ability to make anything look good. They even have the ability to make things that already look good look even better. The thing they aren't so great at, however, is making things smell better. Can't really blame the cats though I suppose. Unless we start teaching them to use and flush the toilet it sort of just is what it is.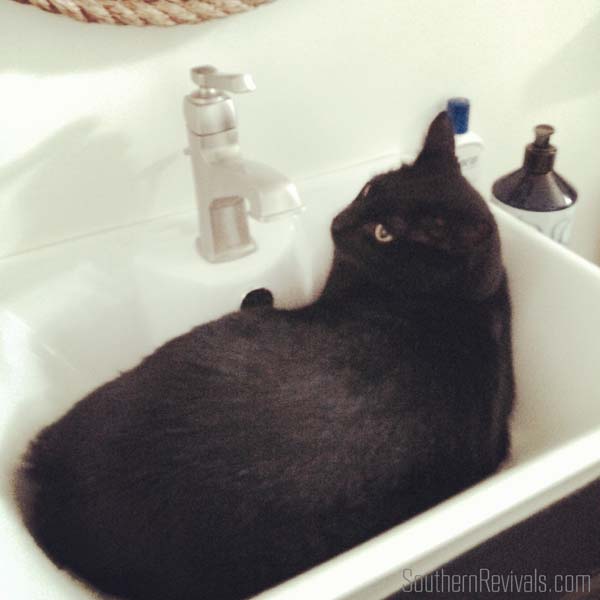 I've told you before that while I am not new to cat ownership I am new to indoor cats which means I am new to litter boxes. But you think to yourself, I only have two cats. How bad can it be? Well, that all depends on you and your litter. (And whether or not you have girl or boy cats because I swear girl cats stink more. Don't tell her I told you that!)
So here are a few things I've learned since becoming a first-time indoor cat owner/litter box cleaner.
Get a good clump – If your litter doesn't clump well you can't dump often. Which brings me to my next point…
Clean it often – the more often you dump out those clumps the less smelly it will be over all. I scoop out our litter boxes at least every other day. Having a litter that clumps well like FreshStep® Lightweight Extreme makes it quick and easy to do. And since it's a lightweight litter, it's easier to carry and pour, too. It's also carbon activated so it helps eliminate tough odors.
Disguise it – so once you've gotten into a cleaning routine, and you're not breaking your back with heavy litter any more, you might decide you'd like a more attractive place for your litter box. A litter box enclosure is my next project so I though I'd share some ideas with you.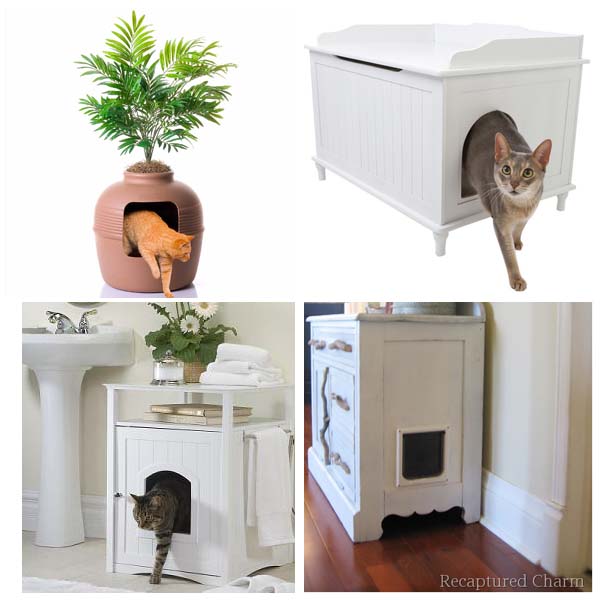 Most of these come ready-made but #4 is an amazing DIY chest of drawers hack from Recaptured Charm. It's obviously my favorite but if you are less of a DIYer and more of an instant gratification kind of person, 1 – 3 are great options! I have an old end table or nightstand that I'm converting into a litter box enclosure. How do you help disguise the ugly side of beautiful cats?