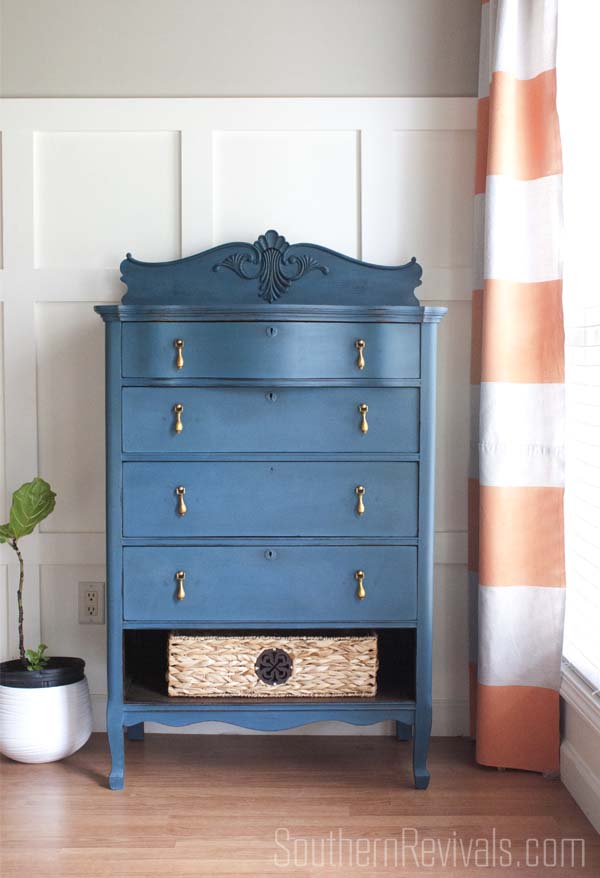 My favorite kinds of makeovers, especially for clients, almost always involve the words, 'Do you think it's worth saving?' It's like the Universe issues me this silent challenge. Yeah, so what are you going to do with that? And my answer is always the same, You just watch me!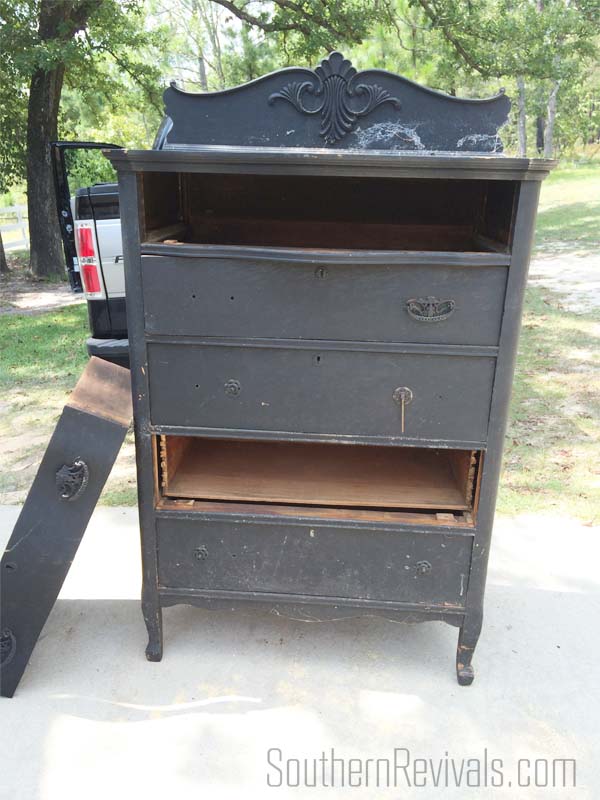 I can't blame anyone for wondering. She was battered, dirty and worn. Plus she stunk. A LOT. But one look at those curves and detail and you just know she has to have a second chance.
She had already been abandoned once in an old house where my client's father found her and wondered if she'd want her so he brought her home.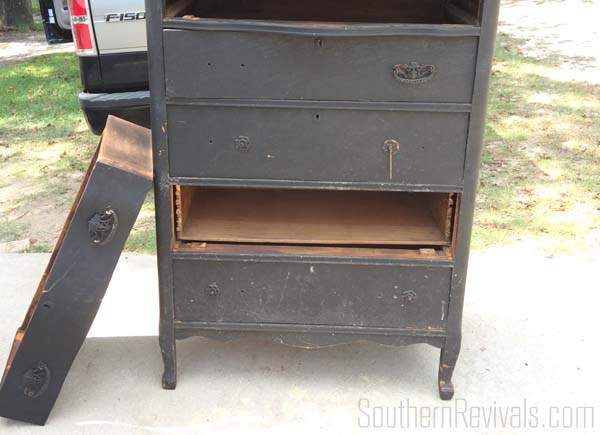 One of the drawers was missing a front. Nothing really to be done about that. And the top drawer just really didn't like the idea of having to go back in. She was the smallest and dainties of the bunch. Maybe it was the smell she was trying to avoid.
Lots of cleaning, some de-stinkifying and drawer rearranging and she was ready for paint. And new hardware.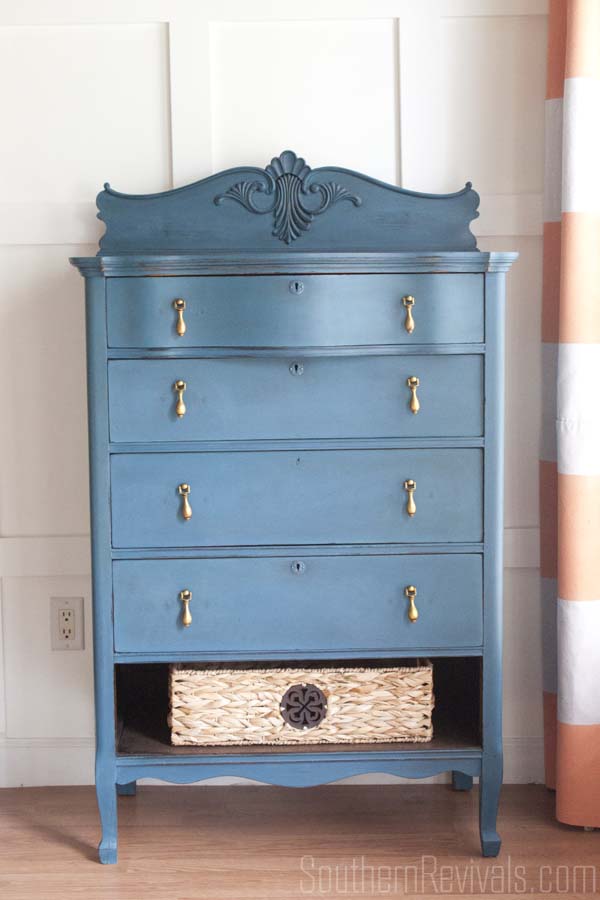 Or if you think like me, a new blue dress and some gold jewelry.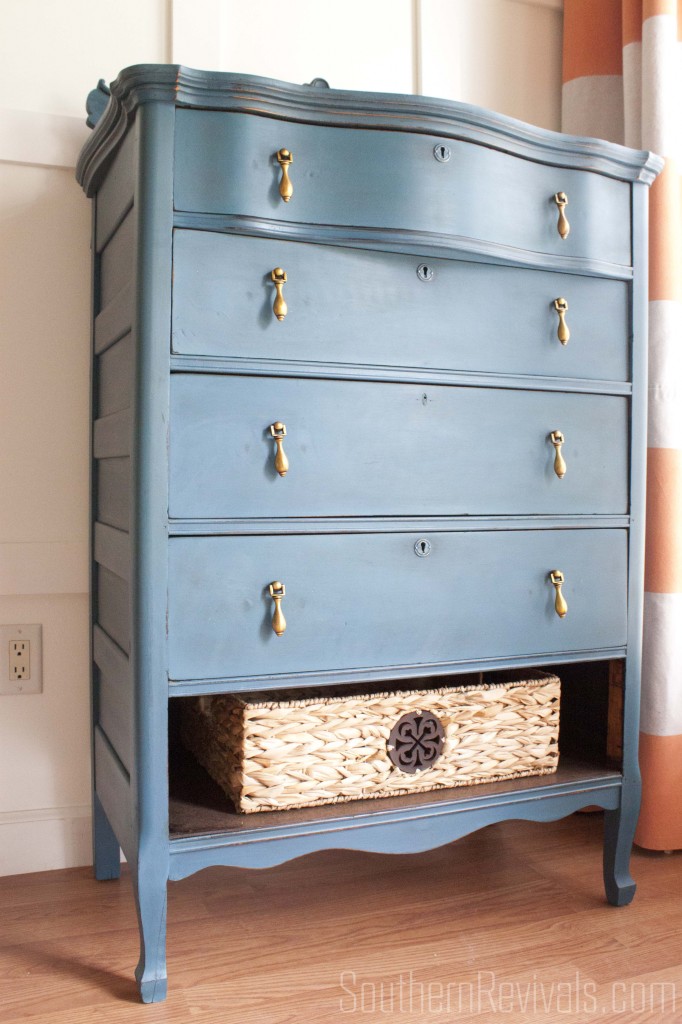 A new shelf to hold her drawer replacement, this new Danny Seo basket that I found at TJ Maxx.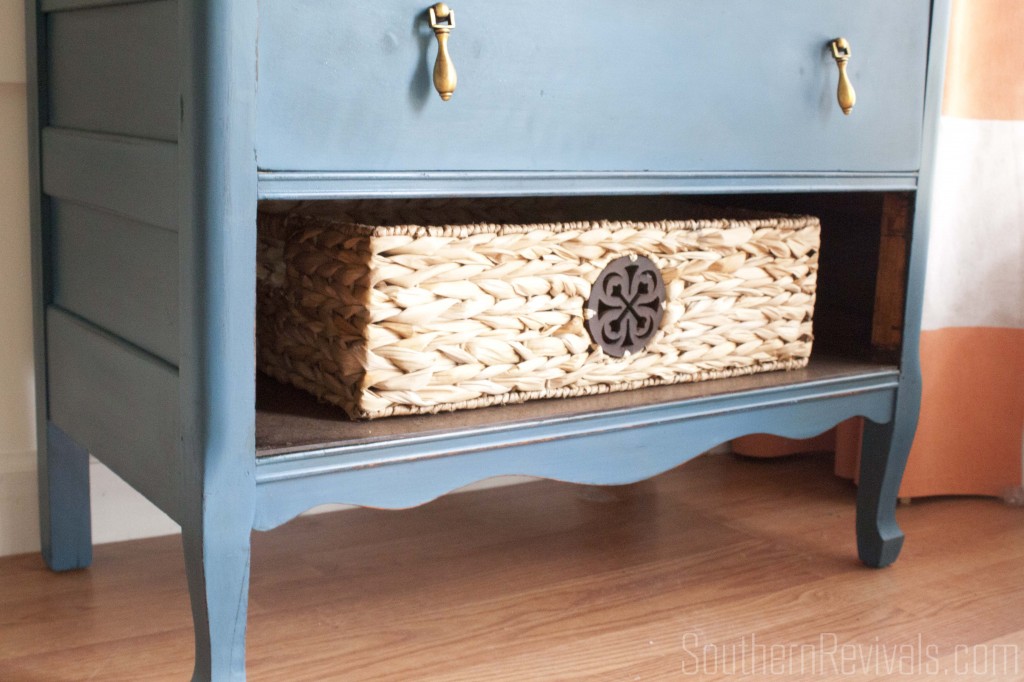 It's almost like she was meant to have a basket here all along.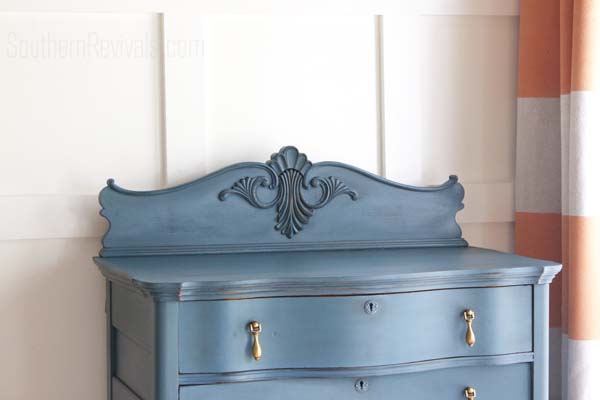 And can we just talk about that top for a minute?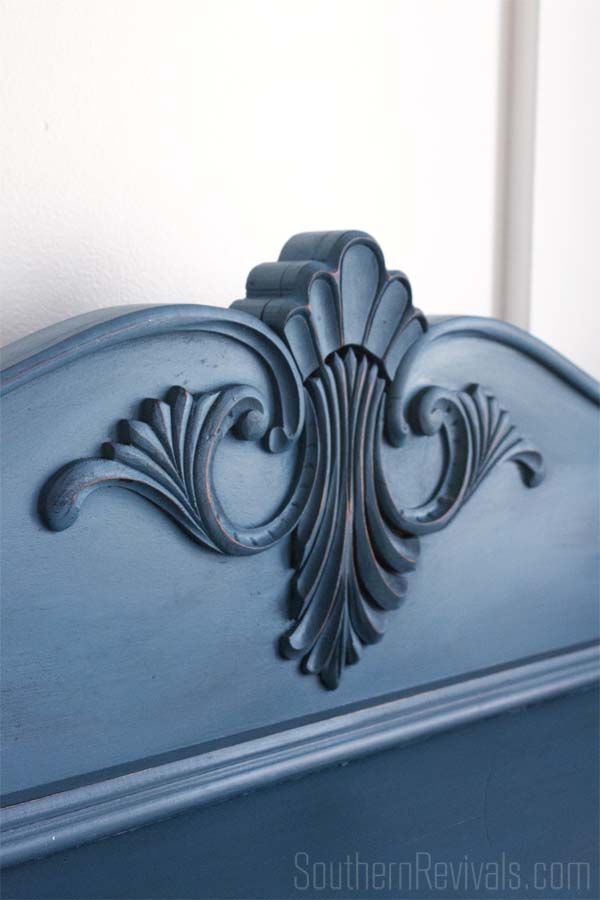 Maybe it doesn't make your heart beat funny but it does mine.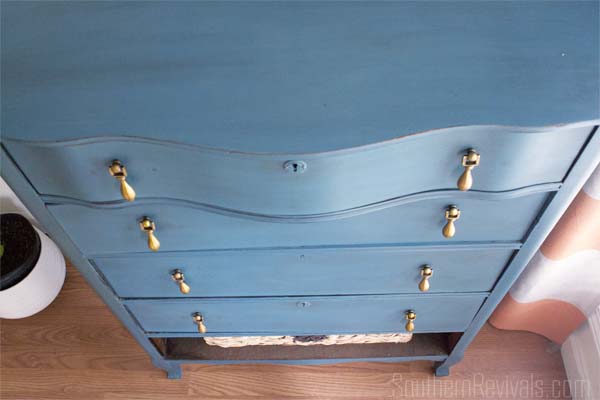 If she were a painting she'd be called, The Girl With the Gold Earrings.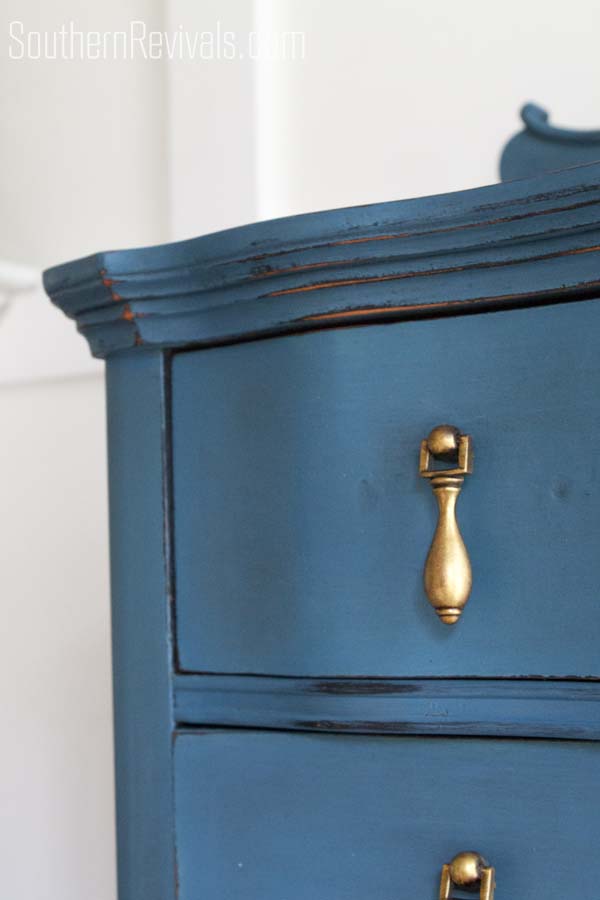 This is a great shot of her color. I can't be sure how it's coming through to you but from where I'm sitting this is a perfect representation of her true color, Flow Blue in Miss Mustard Seed's Milk Paint.
And aren't these pulls, compliments of Hickory Hardware, amazing?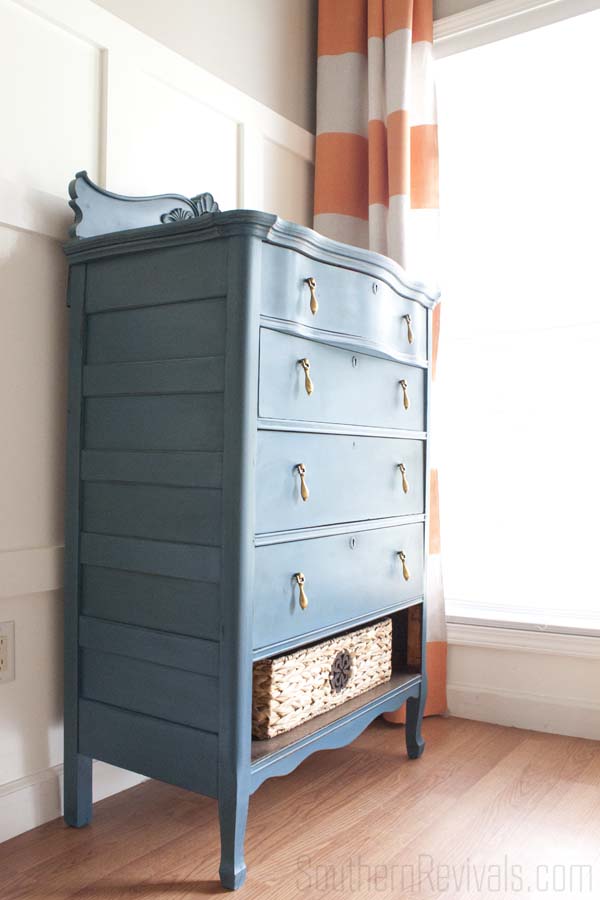 It's definitely one of those times I really sort of got used to it in my home. I wound't have been sad to have had to keep her.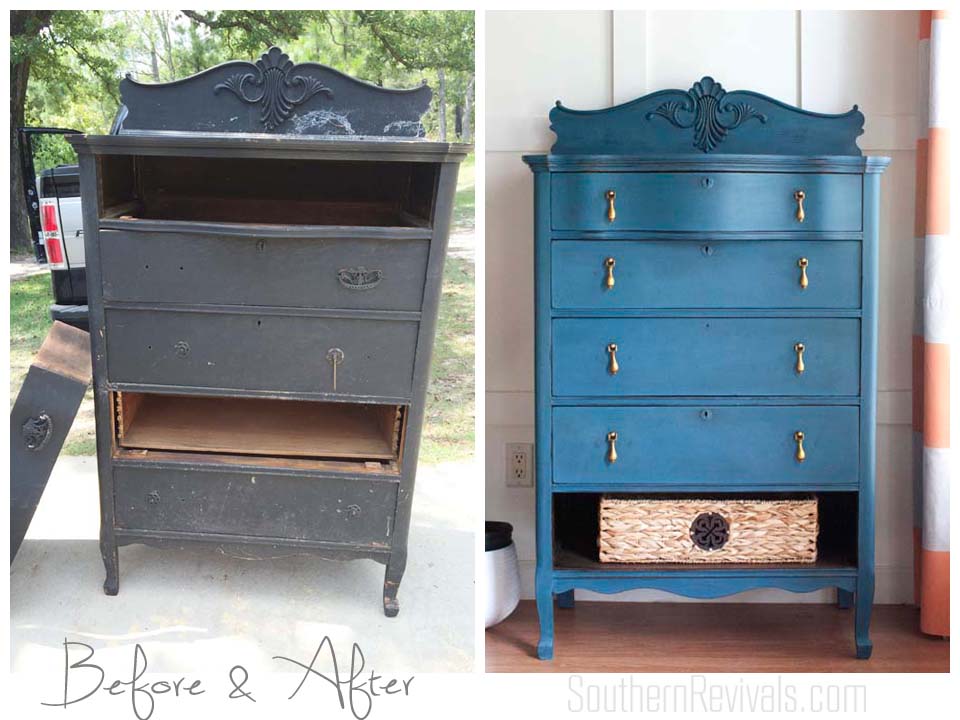 I'd definitely say she was worth saving, wouldn't you? I'm always grateful to my clients who are willing to take a chance on something everyone else has already given up on.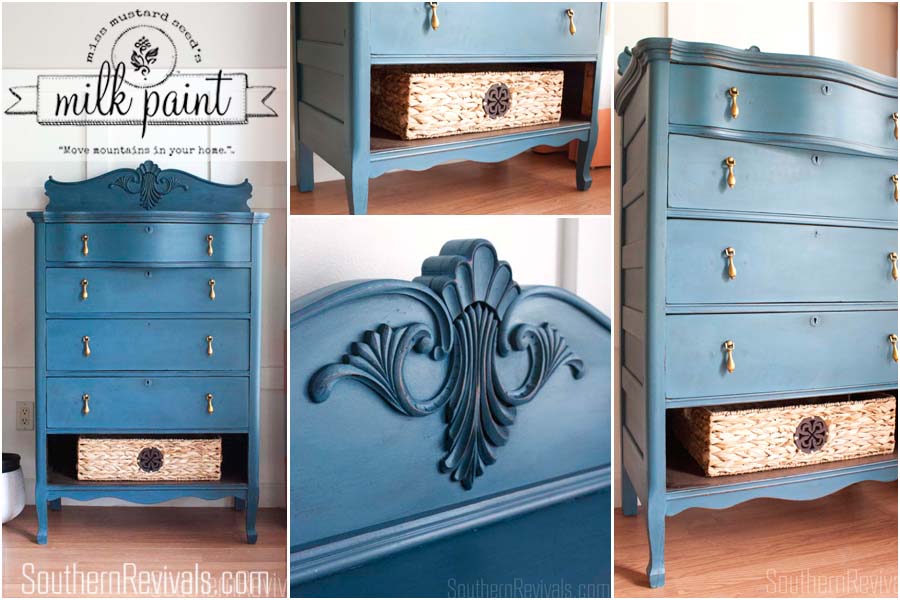 So if you've been considering a Southern Revival but you aren't sure your piece is salvageable, consider the challenge accepted!
To contact me regarding a piece you'd like to have redone, please use the contact button in the top right corner of my blog.