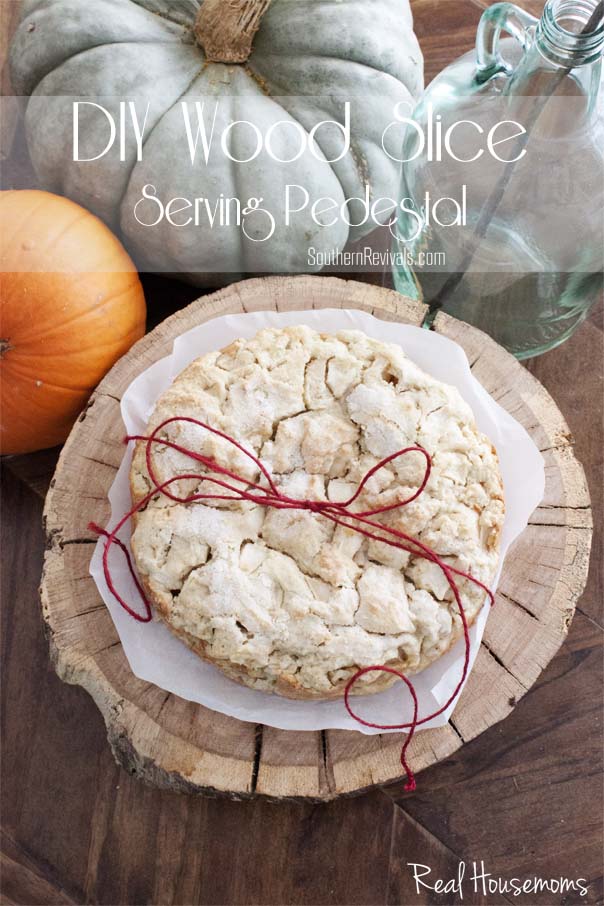 You're out in the yard cleaning up for the season and there are piles of dead limbs and even bigger trees. Probably left over from last year's freak ice storm. You've put it off long enough and you simply must do something with them. But you have really hard time just "throwing" things away and your husband is never going to burn all of this wood (and let's be honest, that's probably safest for all involved) no matter what he says. So what do you?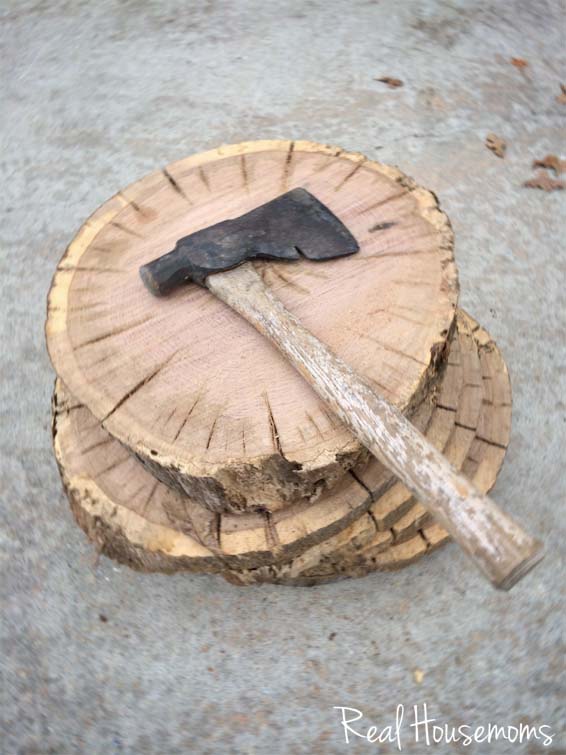 Spray paint all of those twiggy limbs white, gold or gray and cover them with those delicate little wire LED lights. Cut some little slices and turn them into cute little ornaments like the ones I shared on my Facebook page today. But what about the bigger pieces. Those gorgeous large wood slices that are all the rage these days. You see them as coasters or even printed on dinner plates. And here I have a stack of them, so what is a girl to do?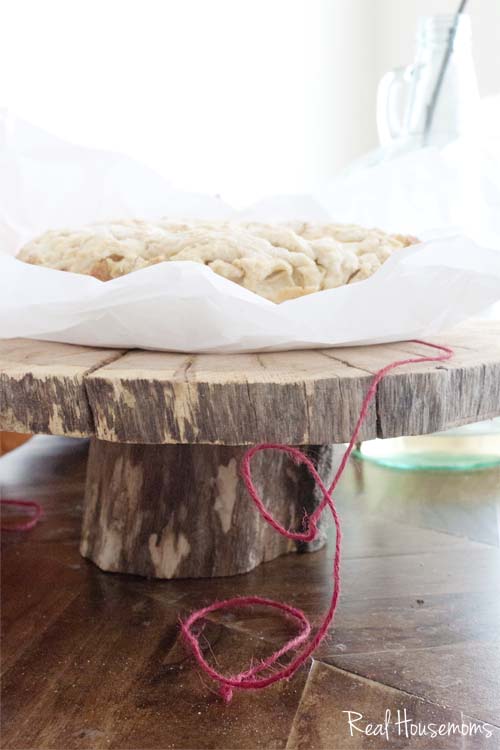 It just so happened that I was dying to make this Irish Apple Cake with Custard Sauce recipe that I'd found on Pinterest and I thought it would be really amazing if it had a nice rustic cake pedestal to show it off.
And show it off it does, doesn't it!
I'm over at RealHouseMoms.com today showing you how you can make your own, almost free, wood slice cake pedestal or dessert server. Heck, you can even use it as your table's centerpiece. It's guaranteed to be unique. And they are so cheap and easy to make you might as well make a few. These make amazing gifts and there's no way they already have one like it!