*This post contains affiliate links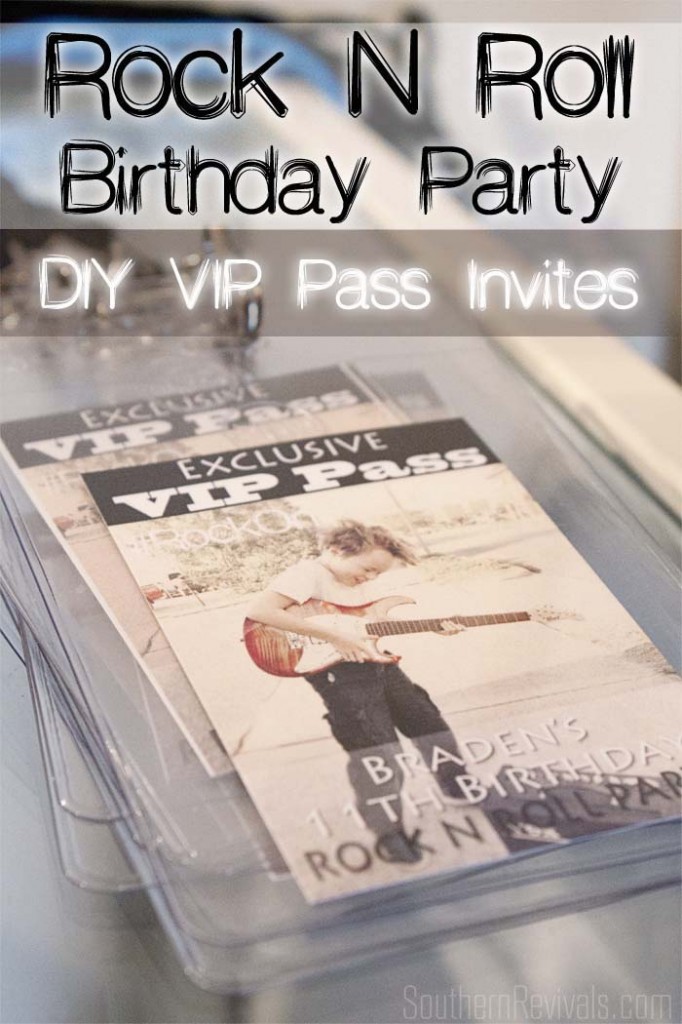 Whether you've got a precocious 11 yr old or a BFF who would just love to have a rockin birthday party, these VIP Pass Invites are the perfect way to set off an amazing party. Today I'm going to share with you how I DIYed ours and how you can, too.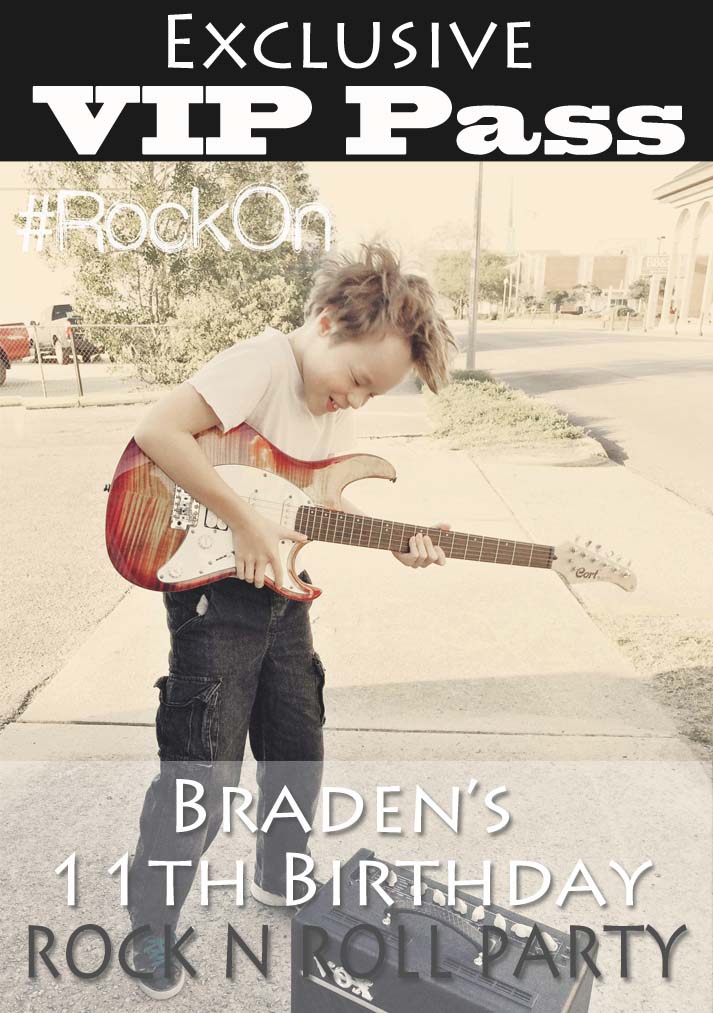 First I used a photo I had taken with my cell phone and instagrammed. I used Photoshop to open it and dialed down the opacity. I added text over the top of the photo. If you don't have Photoshop you can do this with something like Pic Monkey instead. I used a font called Decibel for the #RockOn. It's a great font to use for these invites. I sized the invites at 2.25″ x 4.25″ so they would fit in the badge holders.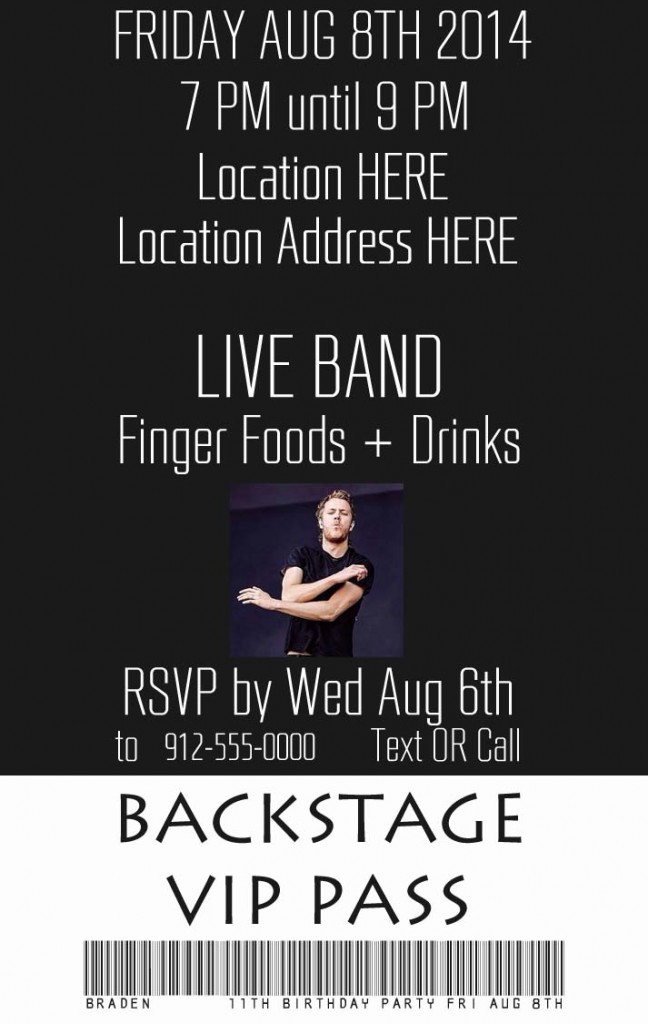 On the back I added more party details and a photo of my child's favorite singer, Dan Reynolds from Imagine Dragons. You could use any photo or graphic here instead. The best part of this for me was the Bar Code font that I used for the bottom of the invite. It adds a bar code like graphic along with the letter they each spell out below them. It gives it a very authentic look which made them even more fun.
Once I was pleased with the way they looked I sent them to Office Max to have them printed onto matte card stock. They also will also cut them at Office Max for you if you like. They do charge a little extra for this service so if you prefer you can cut them yourself to save a little.
I checked everywhere for the best price on lanyards and badge holders. Buying them in bulk is the cheapest way to go. Buying them at your local office supply store will likely cost you twice as much for a fraction of the amount. We handed out 75 invites for about the same cost as having standard invites printed and mailed.
Vertical badge holders are the kind you need to recreate the VIP pass look.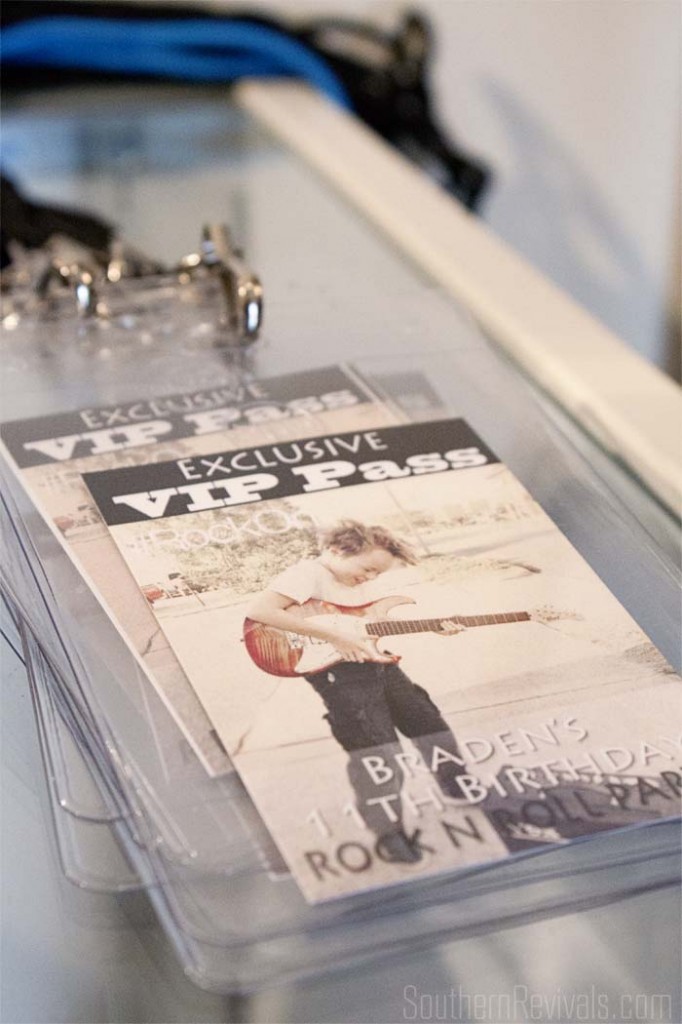 These were great fun to hand out and to receive. The kids really felt like VIPs and they had to have them to "get in the door" at the party.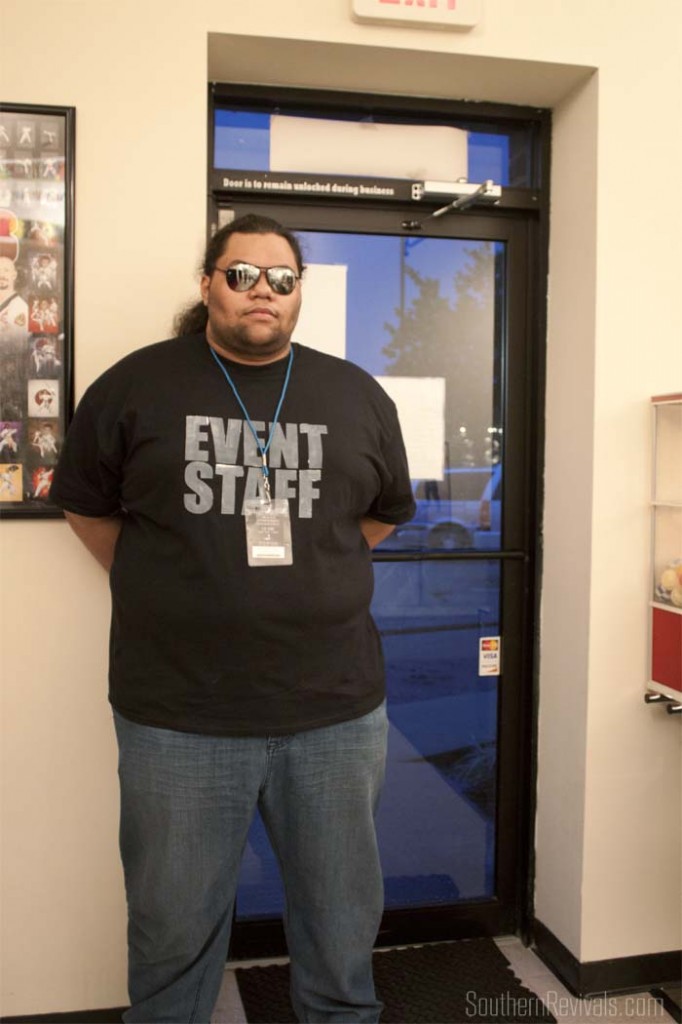 Our "bouncer", a very kind friend of ours, manned the front door and while he was mostly there for looks he did help to make sure the kids stayed safe.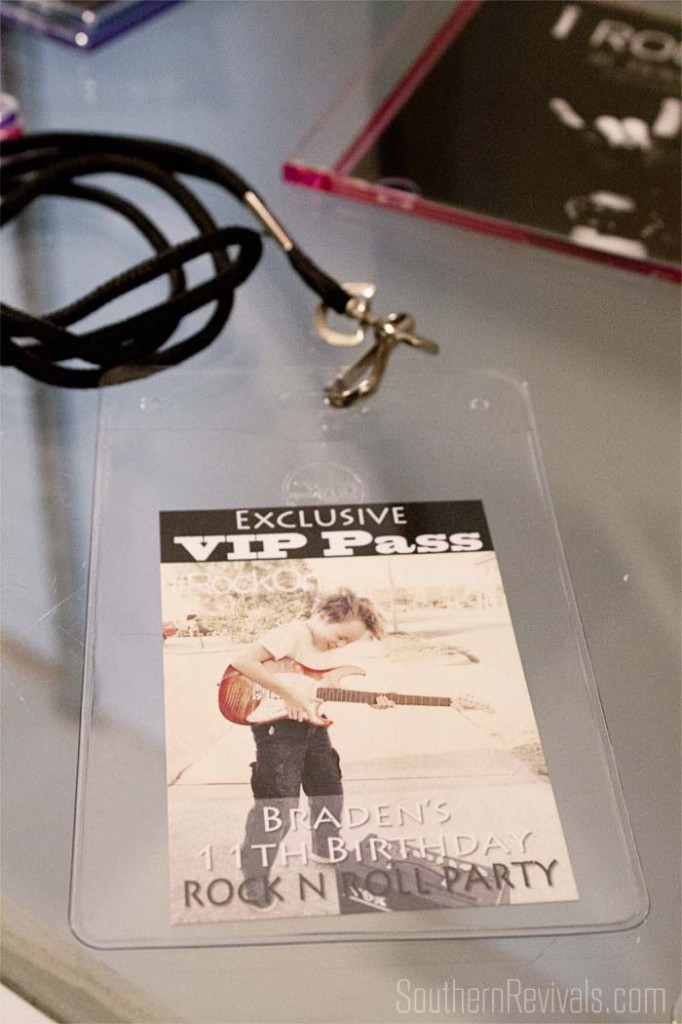 You'll notice here that some of our invites were printed too small as they don't fill up the entirety of the badge holder. The badge holders themselves are 2 3/8″ x 4 3/8″ and by making the invites 2.25 (2 1/4″) x 4.25 (4 1/4″) they are just small enough to fit without being swallowed up by the badge holder or being too snug.
If you like these Exclusive VIP Pass Invites you'll love our rockin party. Check out our Rock N Roll party below.