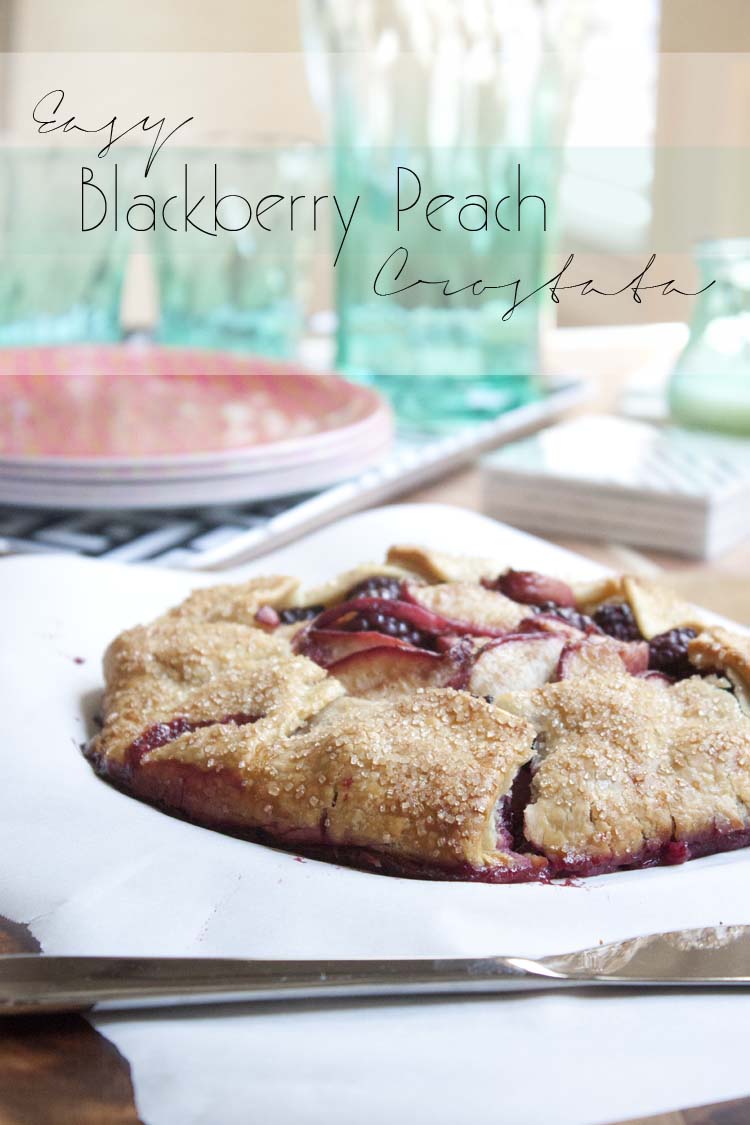 Can I just be honest for a second? I currently have friends vacationing in Italy and France for the summer. And then I've got friends that I can actually identify with who post Facebook statuses about not being filthy rich, just rich enough to have the oil changed every time the oil light comes on. Hopefully, you can relate to my first set of friends. And if so, this easy blackberry peach crostata recipe, reminiscent of the kind of rustic delicacy you've sampled on your Italian escapades, is for you. If not, this recipes is also for you, my friend, because we are just making do until we get to have Italian escapades of our own. And trust me, it's a delicious substitute in the meantime!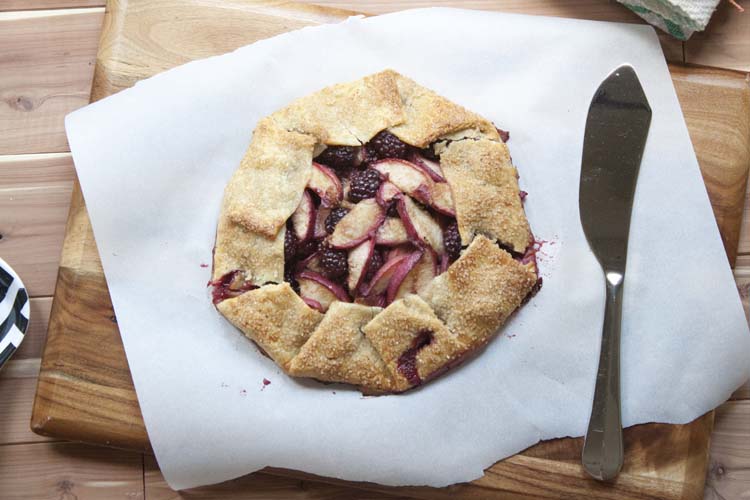 The thing I love most about a crostata (or pie, in Italian), aside from the taste, is its sophisticated simplicity. It is so unbelievably easy to make but it looks, and tastes, like something much more complicated.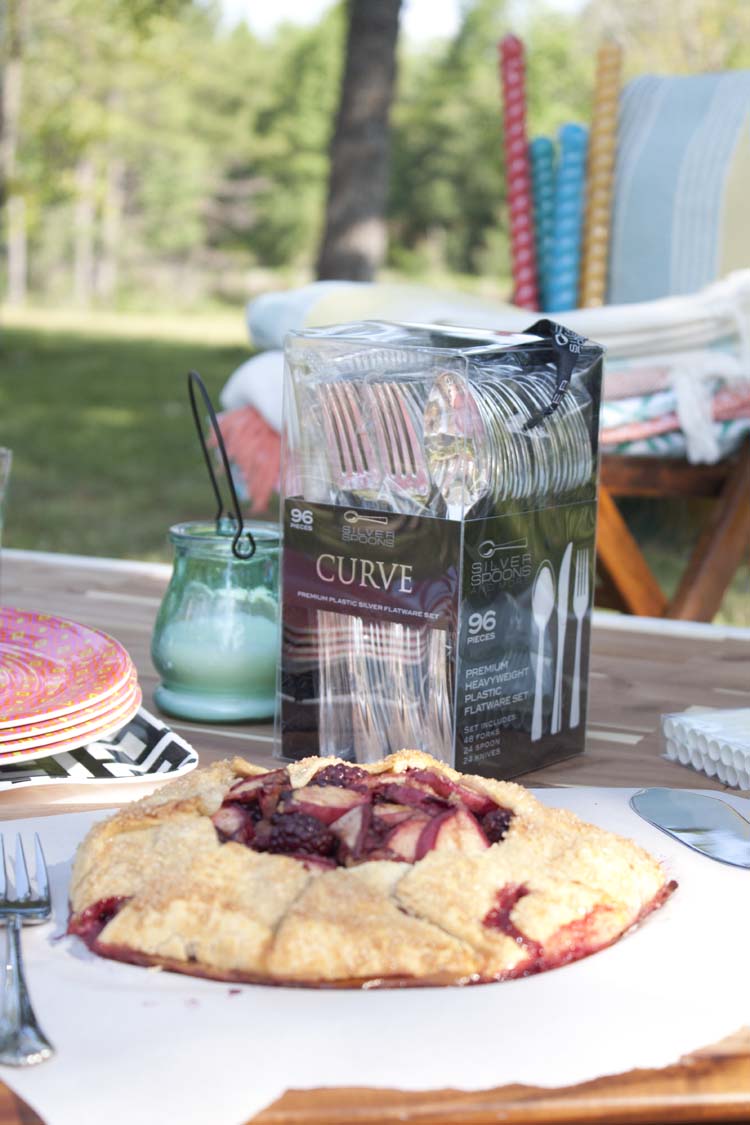 And, like any fruit pie, you can use whatever fruits strike your fancy! For this pie, I've used fresh fruit but, to make things extra easy, you could also use canned pie filling.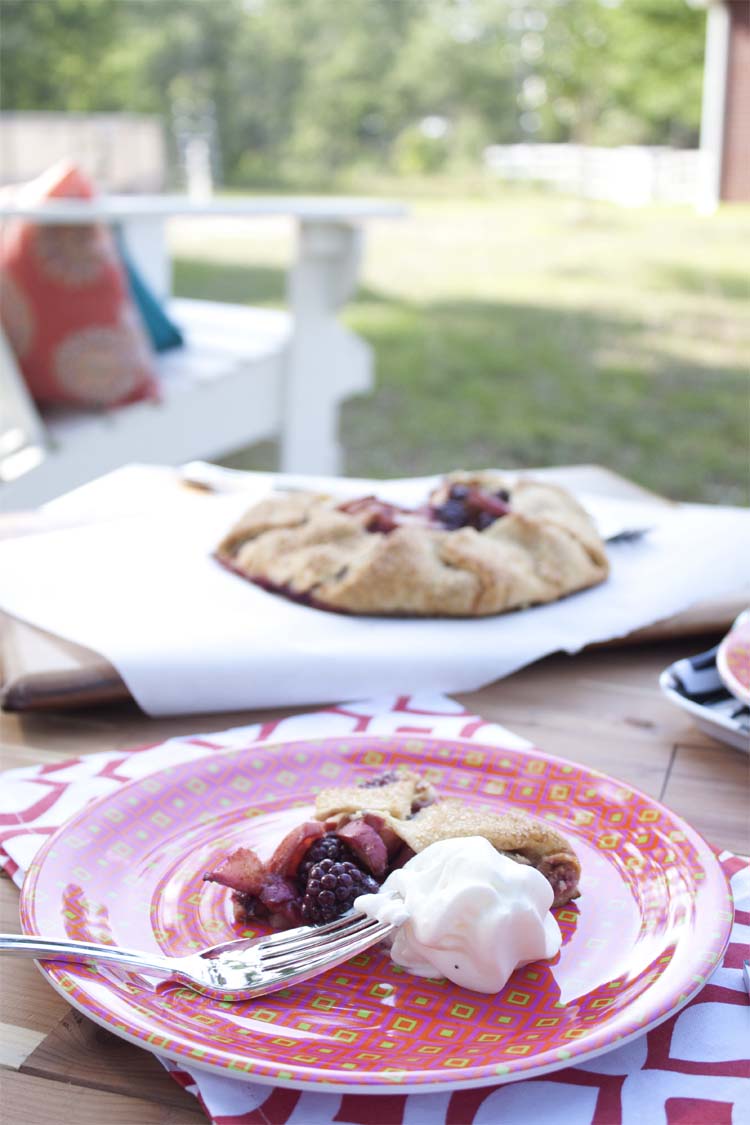 And since I can't afford a vacation this year (or possibly I can't afford a vacation because of stuff like this) I've thrown my whole being into finishing up our backyard beautification project. Which means we no longer have just a concrete slab that people like to refer to as a patio as a completely baseless selling point.
I just finished planting the DIY Garden Box and I'll be sharing the DIY Garden Bench, DIY Garden Trellis AND the DIY Floating Decks. I'm pretty proud of what's going on out there! I mean, I'd rather be in Europe but since that isn't an option I'm going for the best staycation ever.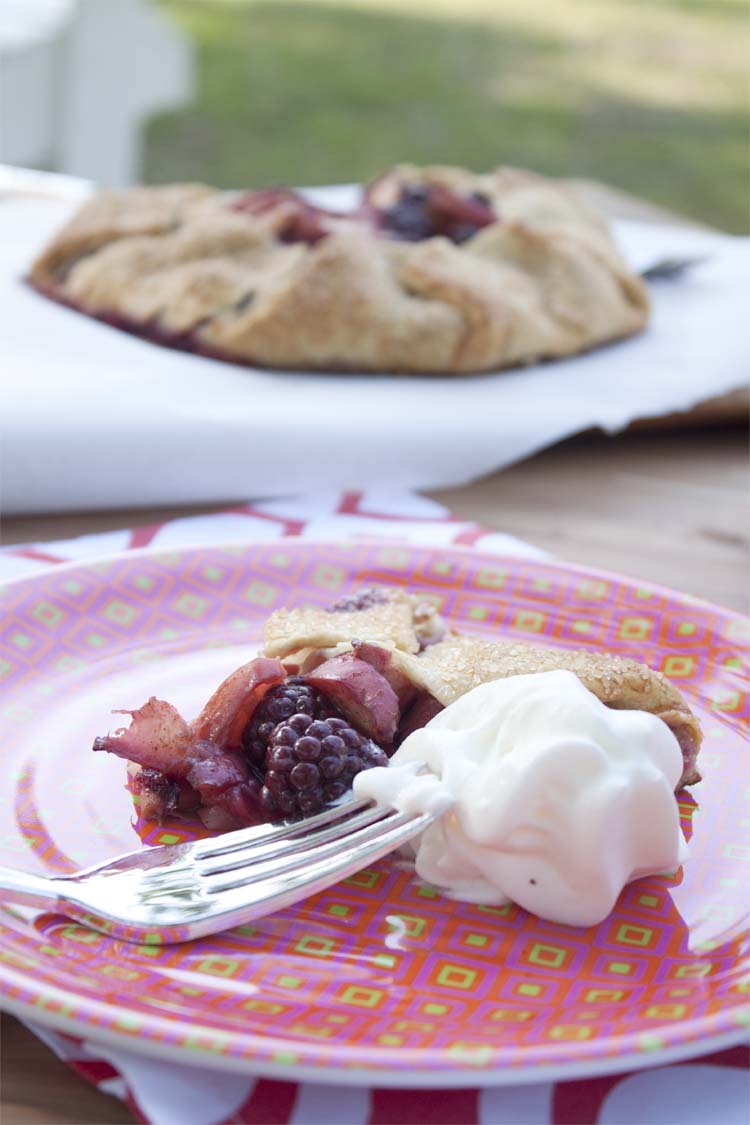 I like to serve mine with fresh whipped cream or ice cream. You could get real ambitious and make homemade ice cream. This is so easy you'll have plenty of time for your favorite homemade ice cream recipe.
Easy Blackberry Peach Crostata
Easy Blackberry Peach Crostata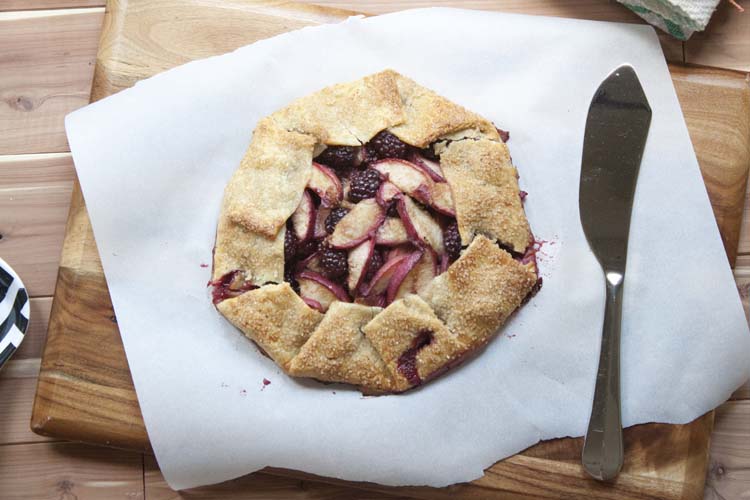 Ingredients
3-4 cups of fruit, depending on the fruit you choose. I used peaches and blackberries
3 TBS of sugar
2 tsp vanilla (and/or 1/2 tsp almond) flavoring
1 egg, beaten
2 TBS turbinado or raw sugar
1 rolled pie crust
Instructions
Prep fruit by washing and slicing as necessary. Drain until dry. Place in a large bowl with sugar and flavoring. Mix and set aside for approx 30 mins to allow flavors to meld.
Remove pie crust from fridge and allow to sit at room temp at least 15 mins before unrolling so that it doesn't tear.
Roll it out onto parchment paper lined baking sheet.
Using a slotted spoon (to leave behind juices) pile fruit in center of pie crust leaving approx two inches of dough exposed around the edges to fold over.
Fold dough toward center.
Brush on egg wash and sprinkle with sugar.
Bake at 425 for approx 15 mins or until pie crust is golden brown.
Remove from oven and allow to set at least 10 prior to serving.
Delicious warm with ice cream and straight from the fridge.
https://www.southernrevivals.com/blackberry-peach-crostata-4/
©Southern Revivals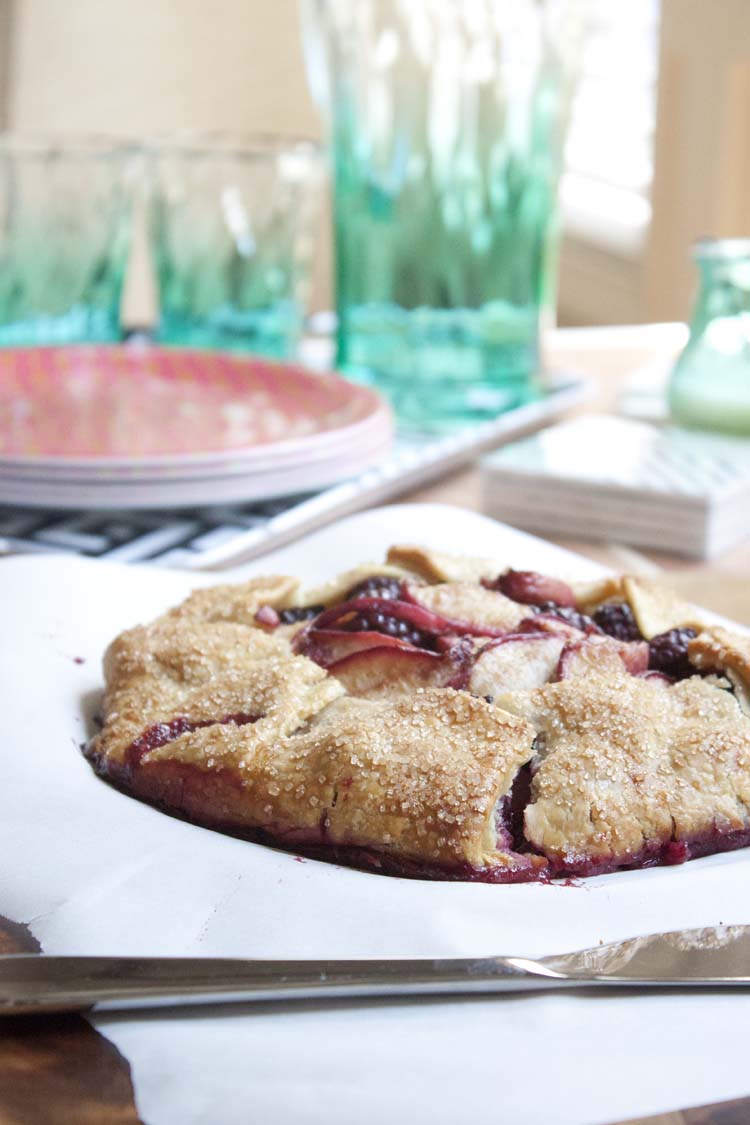 Whatever you do, don't skip the Turbinado sugar because look at that crust! I hope you're having a relaxing summer no matter where you are in the world. As far as I'm concerned, summer is already flying by way too fast.