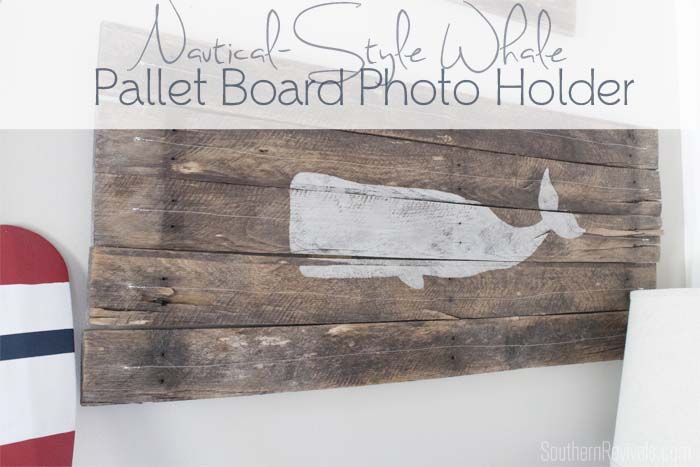 I am admittedly obsessed with taking photos. Especially of my kids at the beach. I am not, however, as obsessed with printing said photos out to enjoy. I do try and make an effort to come up with creative and easy ways to display as many of the these photos as possible. My son and I just finished reading Moby Dick together and I have been inspired to create something with a whale ever since. The trick to making sure those photos see the light of day is to make displaying them not only adorable but as easy to swap out as possible.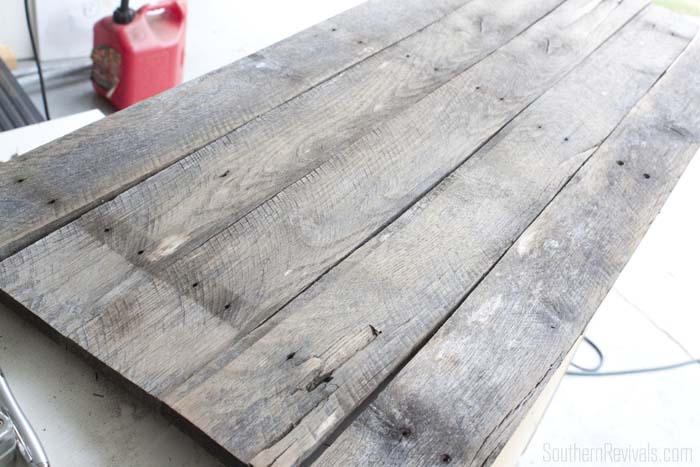 I'm no stranger to making things with pallet wood. In fact, if I told you just how many pallets I had on hand it would probably be embarrasing. These particular boards had reached an amazing patina all on their own. They just needed a little cleaning up.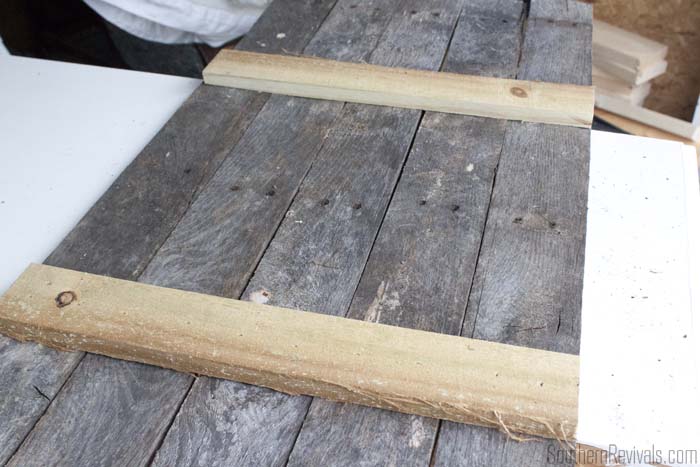 I chose the perfect size, fit them together and nailed them to braces on the back. I ran over each of the boards with a sander lightly to smooth them out.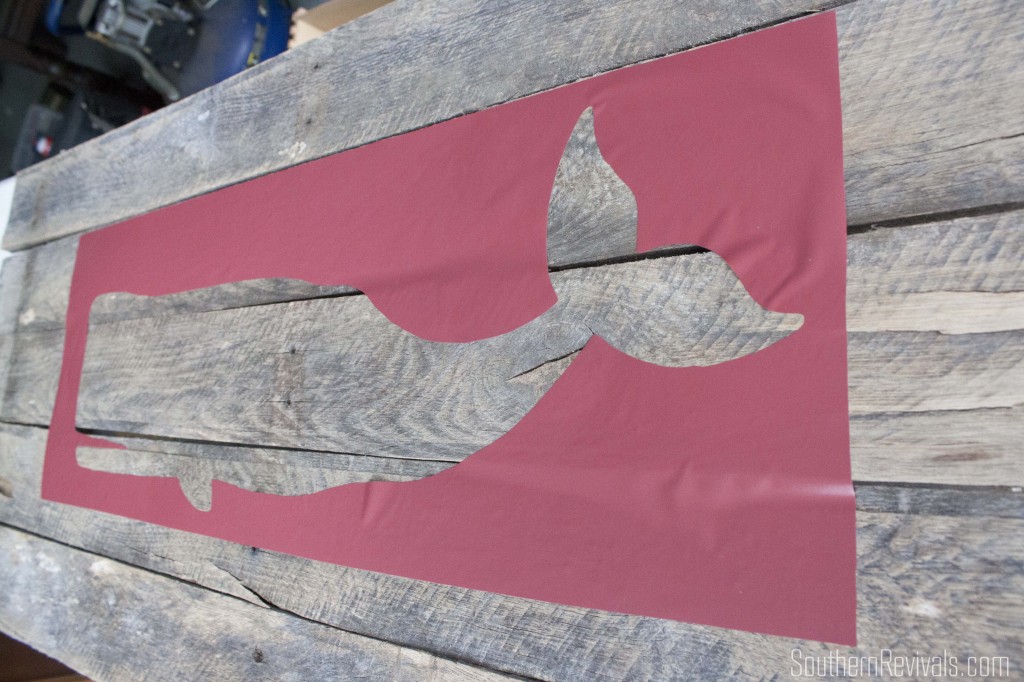 I created a whale stencil with my Silhouette and placed it on the boards.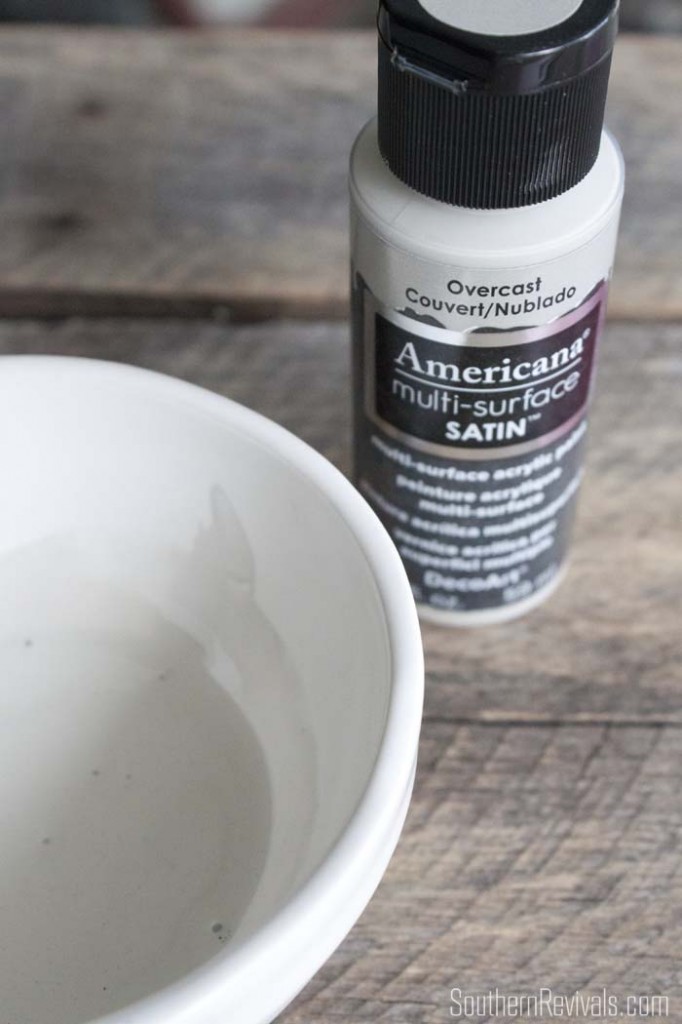 Since I was inspired by Moby Dick I decided to go with one of the new colors in the Americana Multi-Surface line called Overcast. I thought the color also had a fitting name. I mixed it with a tad of water to give the finished product move of a white washed appearance.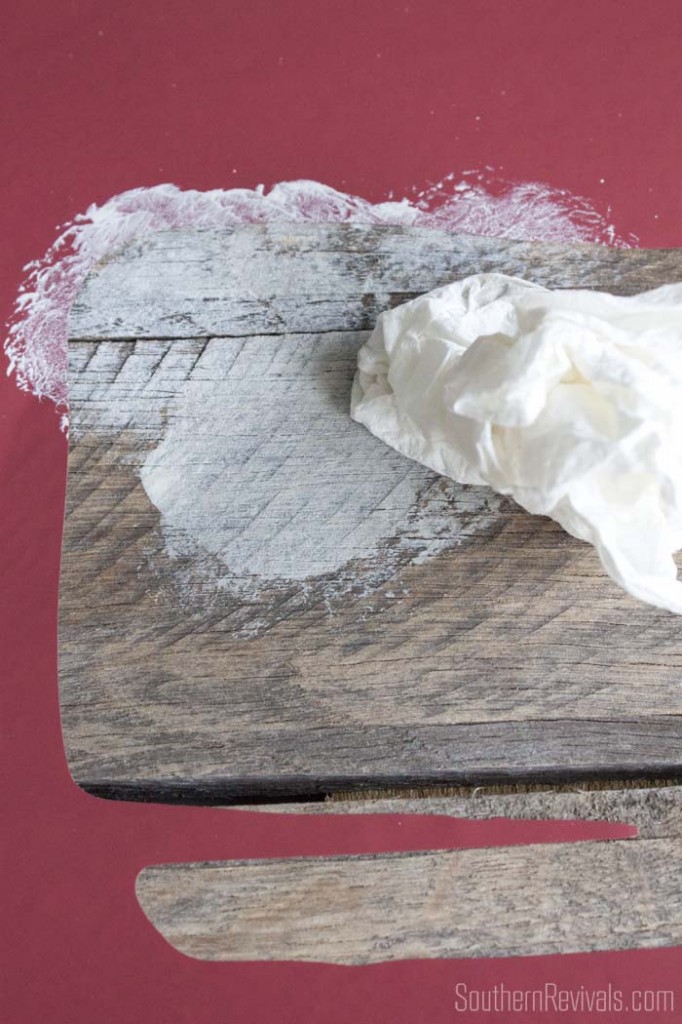 I just pounced it on with a dry paper towel. Again, this was in an effort to keep it from looking too over done.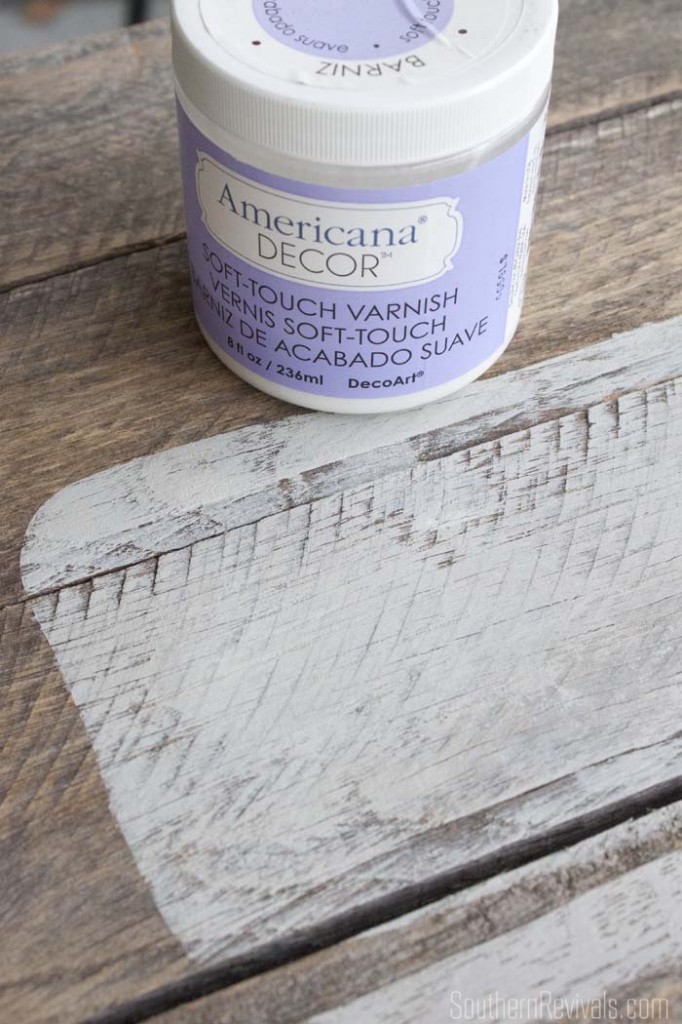 Once that was dry I went over the whole project with Americana Decor's Soft-touch Varnish. It does just what you image, given the name, but still leaves you with a beautiful matte finish.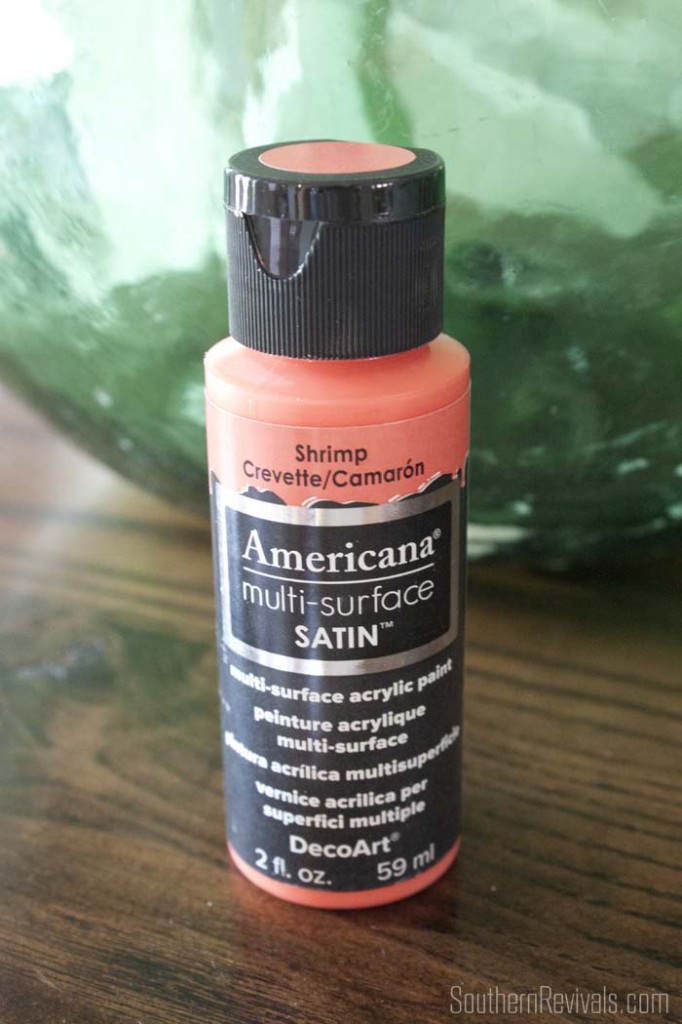 At the last minute I decided I also need to make a little 'There She Blows' sign to hang above our  photo holder. I used the color Shrimp. Don't you just love these color names!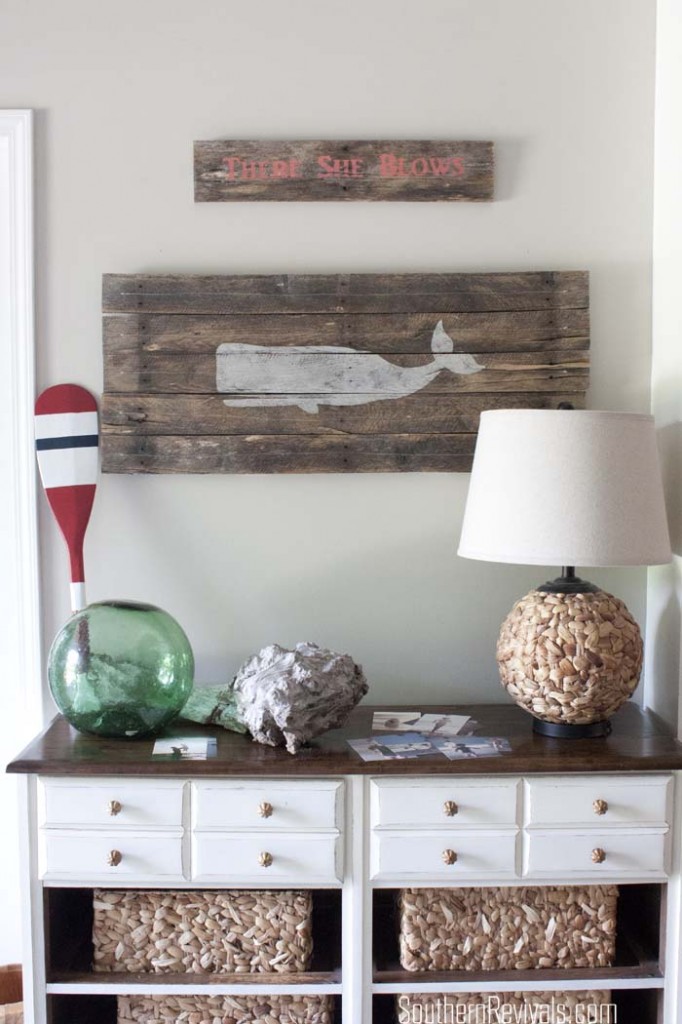 This project literally took me just a day to complete and I was ready to hang photos.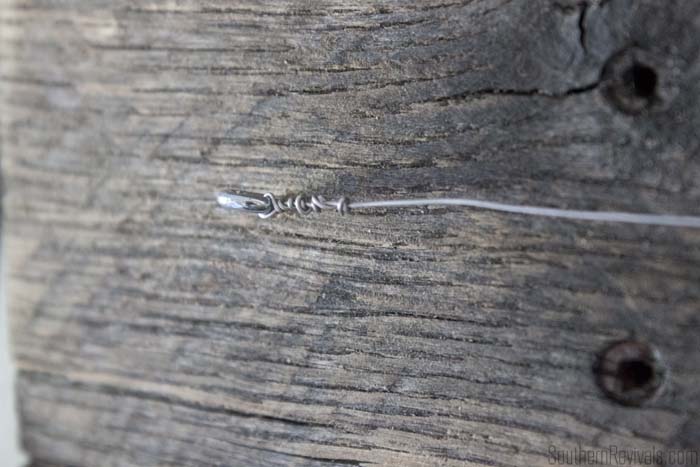 I added little eye hooks and a thin gauge wire to hang the photos from.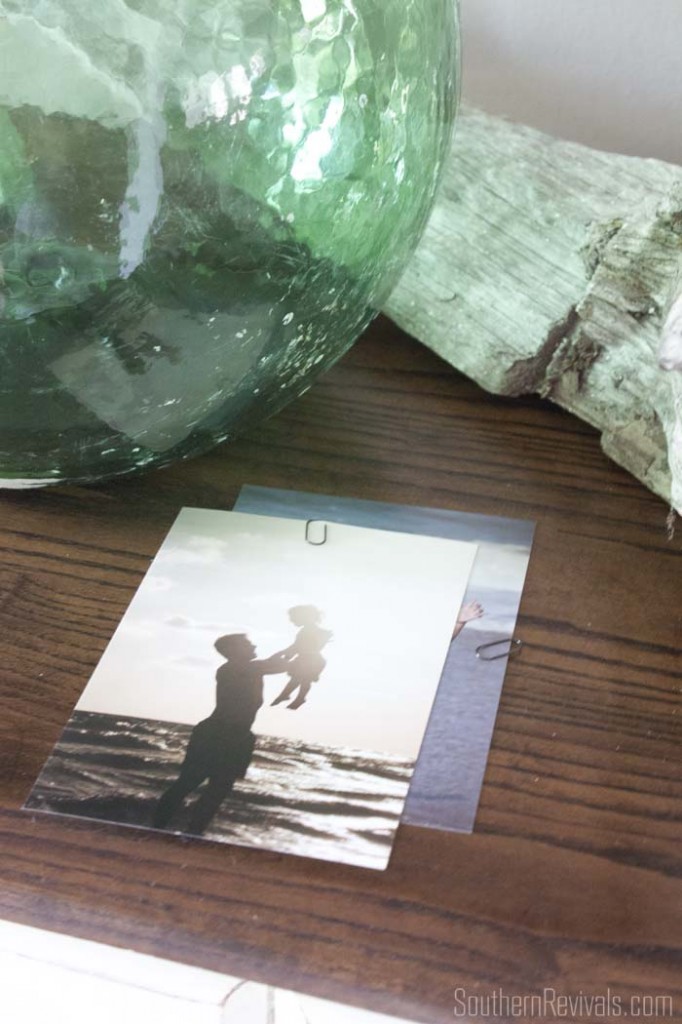 Way too cute to keep on a camera card forever!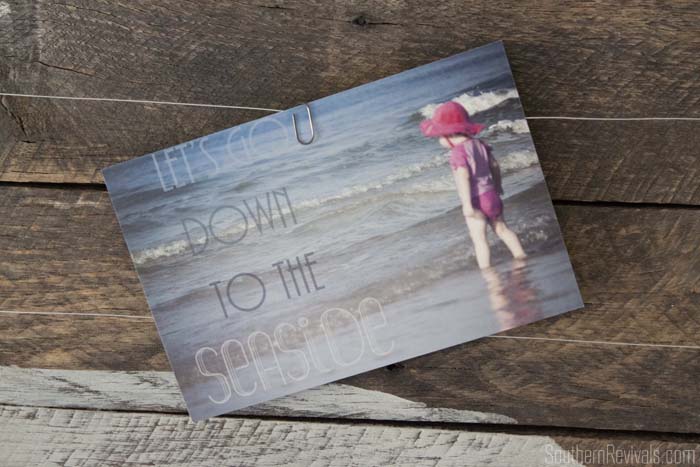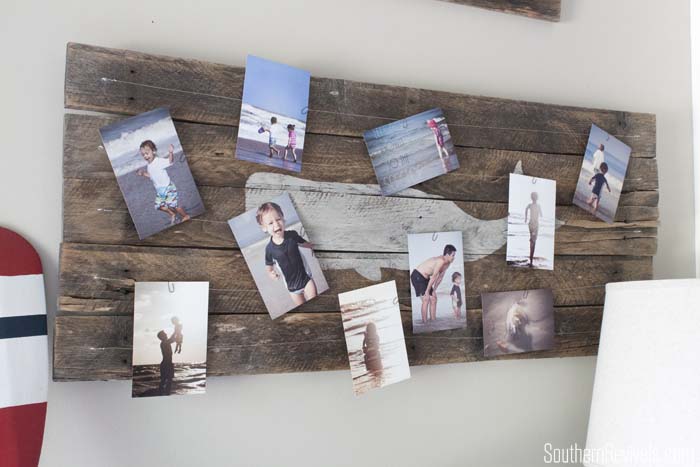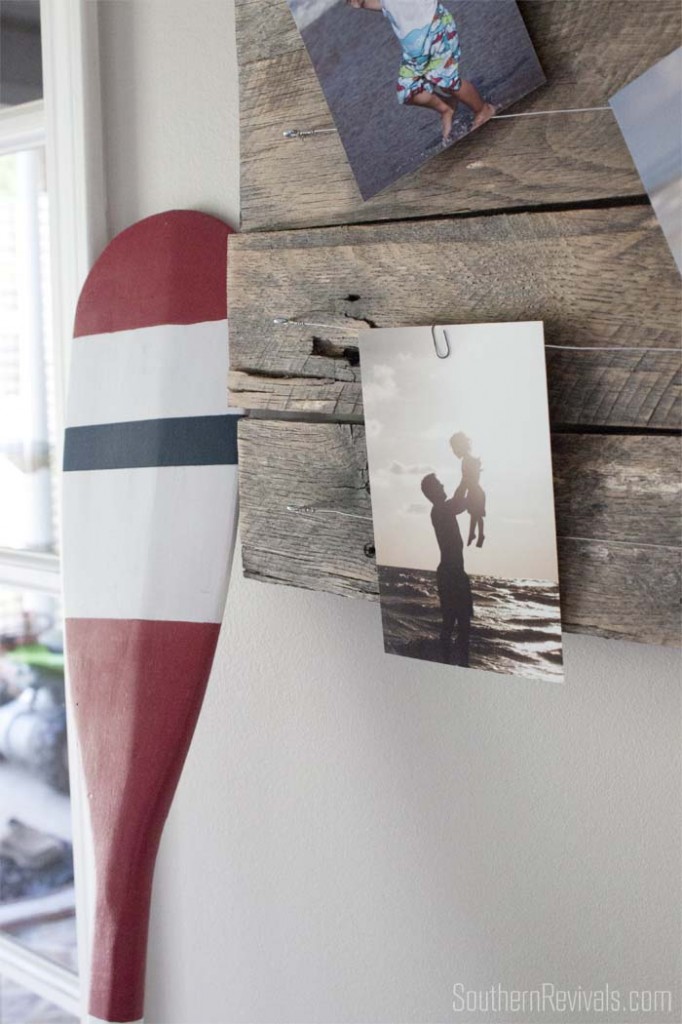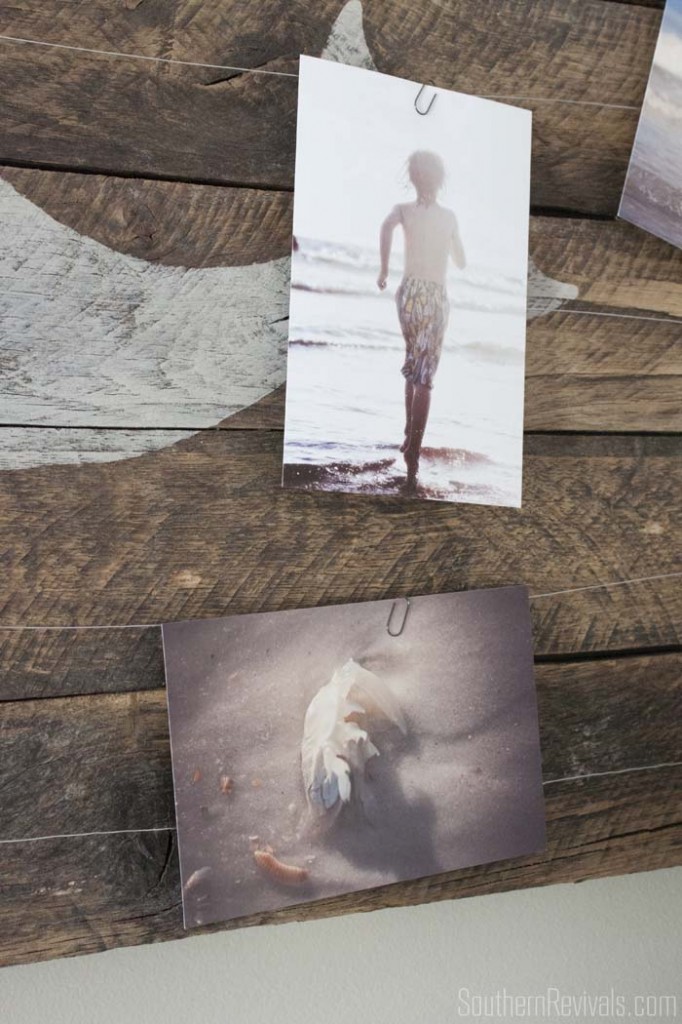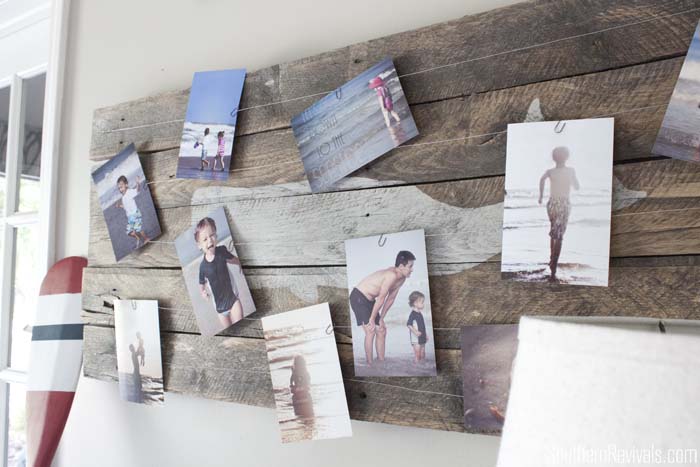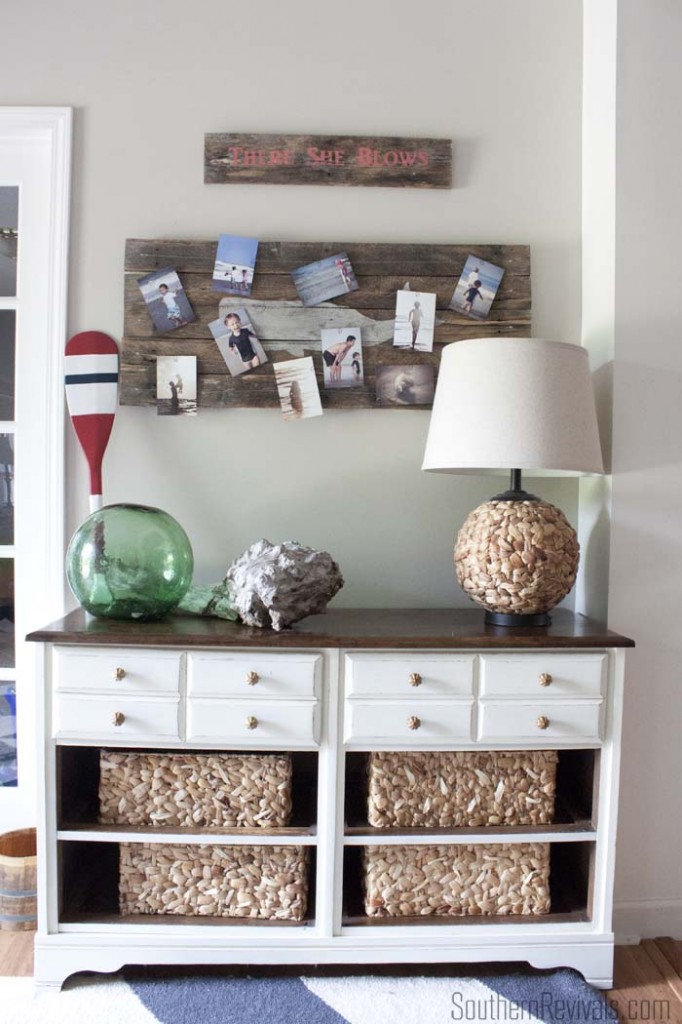 And there she blows! The quickest, easiest and quite-adorable-even-if-I-do-say-so-myself way to get those summer memories off your camera card and out for everyone to enjoy. What will you create to put those summer memories on display?
*This post was done in collaboration with DecoArt® and the Core Blogger Program. All ideas and opinions are my own.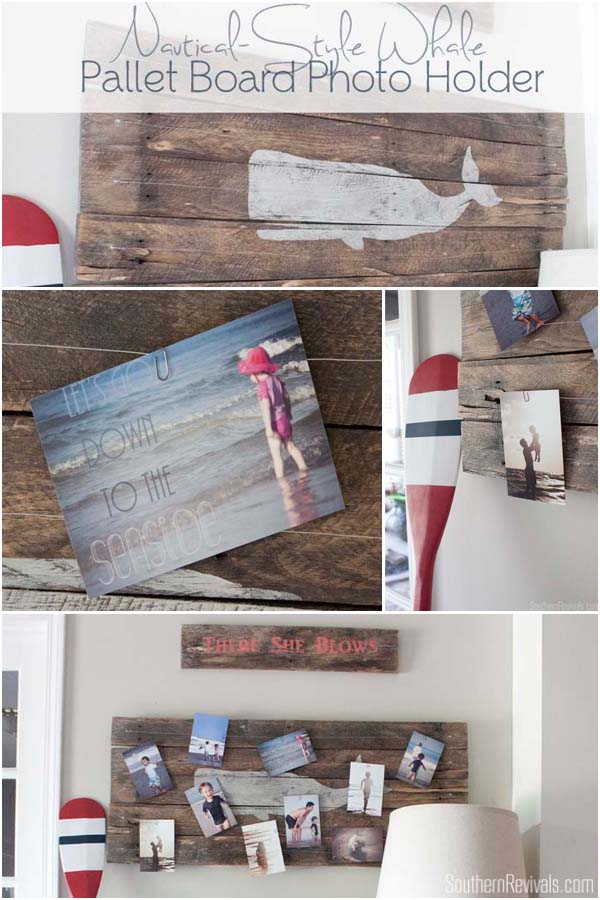 For another fun way with photos…