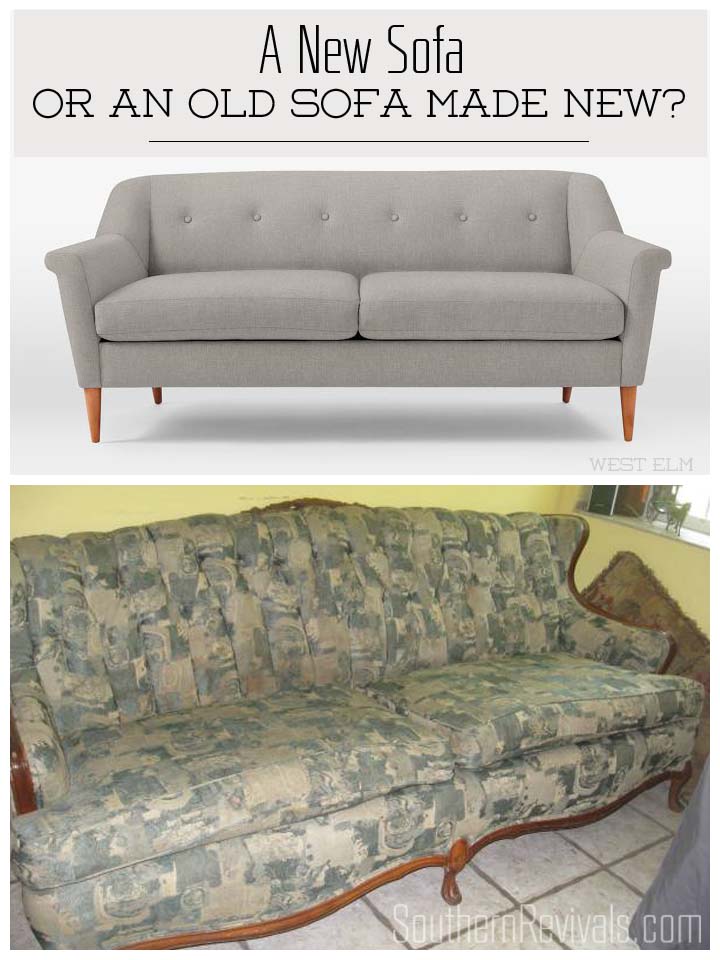 Do you say sofa or couch? Sofa sounds more sophisticated while couch sounds like a good place to take a nap. But what if you want both? A little sophistication but a good place to snuggle up?
I remember my grandma's vintage couch making for the best naps of my life. Maybe it was just the fact that it was my grandmother's house…a place where everything tastes better and maybe sleep is better there, too.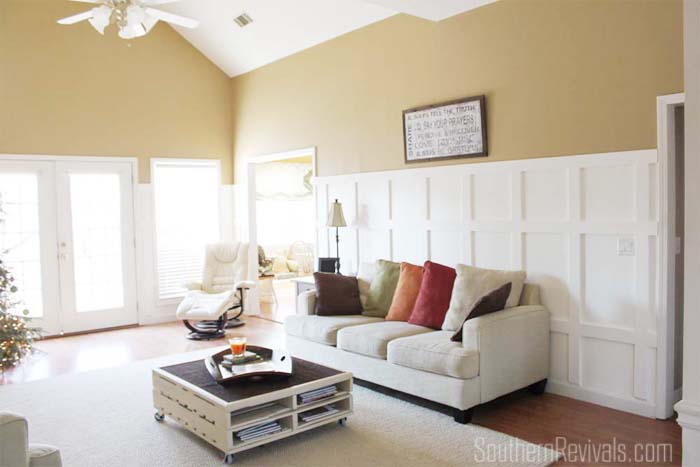 All I know is, I am so over our current couch. Scatter back pillows + light color + two black cats + two boys = a complete disaster.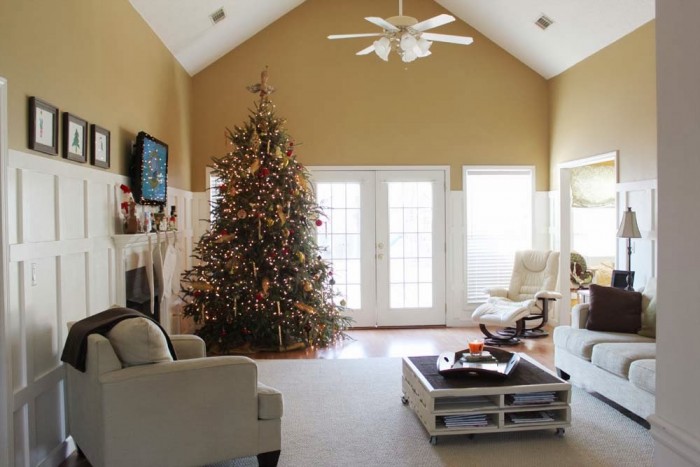 When we first moved to this house there were lovely granny smith apply green walls. Back in 2011 we installed the board and batten and painted over those green walls. I wasn't entirely sold on the suede colored walls but they were a neutral I could live with for a while.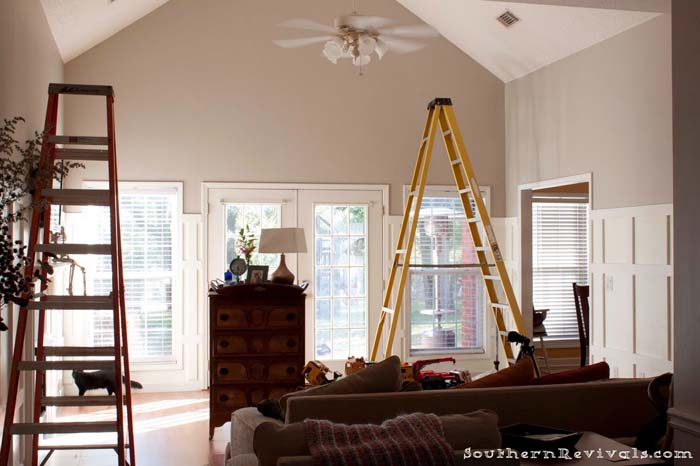 At the end of last year I realized I couldn't live with our suede living room any longer. I finally decided to go gray in our living room, dining room and foyer since they are all essentially one big room. So one weekend I tackled all three rooms and I feel so much better about the change. But now it's time to accessorize! And that means a new sofa, curtains and rug. Sorry boys, not more cushion forts!
Now my only dilemma is, do I get a brand new sofa or do I (in true Southern Revivals fashion) make an old sofa new again?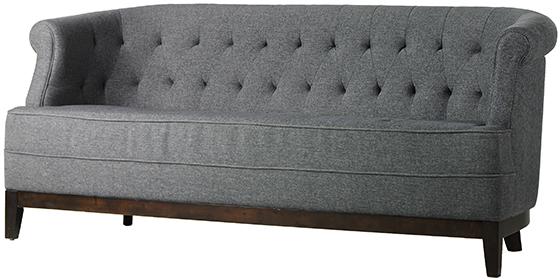 The Emma Sofa – Home Decorator's Collection
I first spotted this Emma sofa from The Home Decorator's Collection and it was love at first sight. It's the size of your average sofa and just under $600. No scatter back pillows to toss all over the living room floor and I  love the dark gray. The tufted back makes my heart go pitter patter.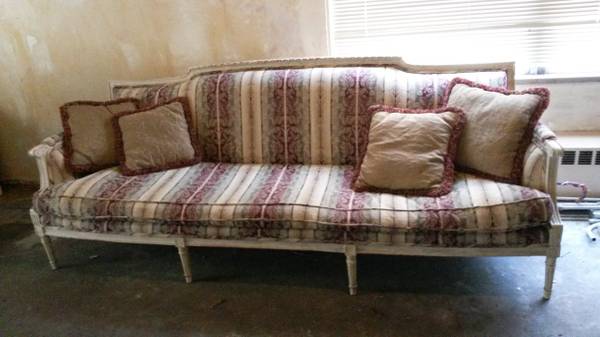 But then I see antique sofas like this one on Craigslist and I think to myself that a nice upholstery job could make this one a stunner with a little history to boot.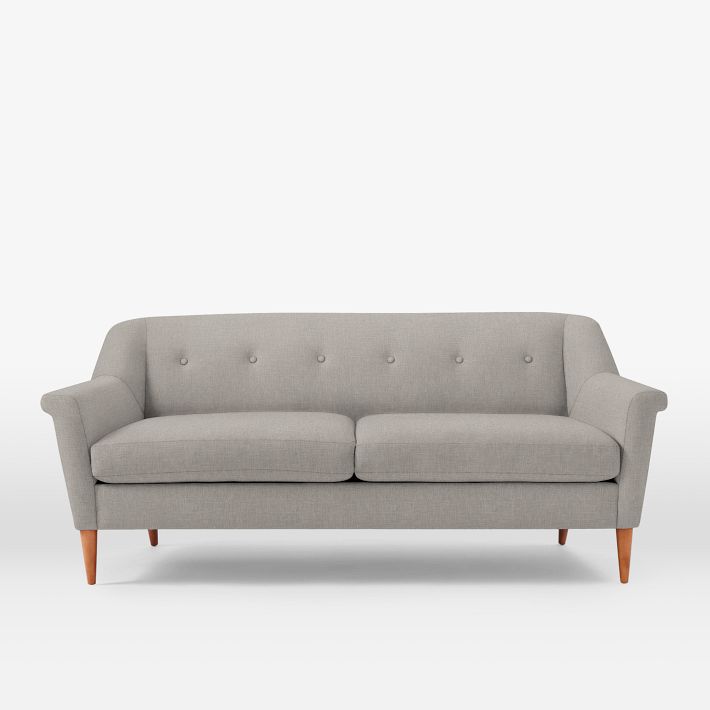 The Finn Sofa – West Elm
The guy at the upholstery shop estimated it would be around $300 to reupholster a sofa like I want, making purchasing an old one and paying for the reupholstery half the cost of the Finn Sofa from West Elm. But then a new sofa is beautiful and clean, and most importantly, already done.
Who could pass up this antique perfection for only$100 though? Add in the $300 upholstery charge and that is one amazing bargain. And I am a sucker for a piece with a story to tell.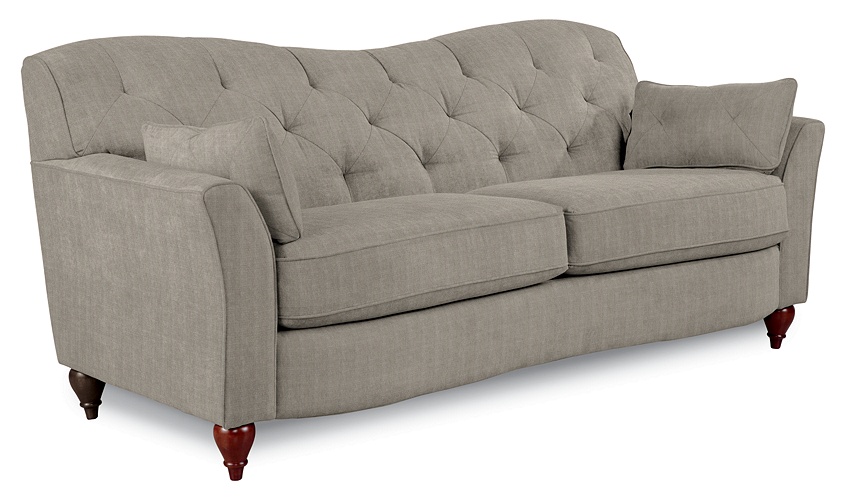 The Malina Premier Sofa – Lazy Boy
Lazy Boy is known for comfort and the Malina Sofa doesn't disappoint in aesthetics either. No idea on the price but I'm guessing it's more than $400!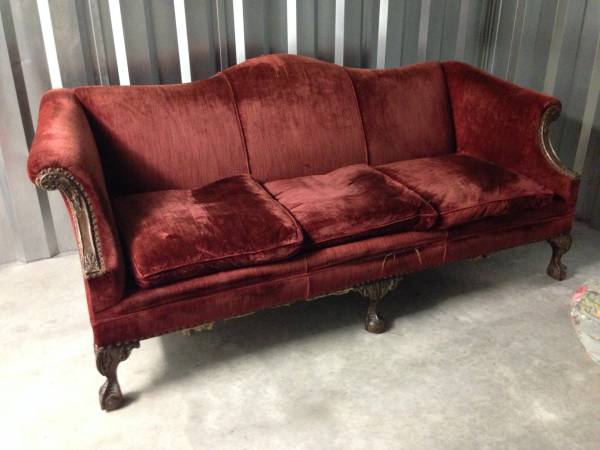 Can't you just imagine this ol' antique gal all dressed up? Not that velvet isn't dressy but I think it's time for a makeover.
But which one do I choose? Old? New?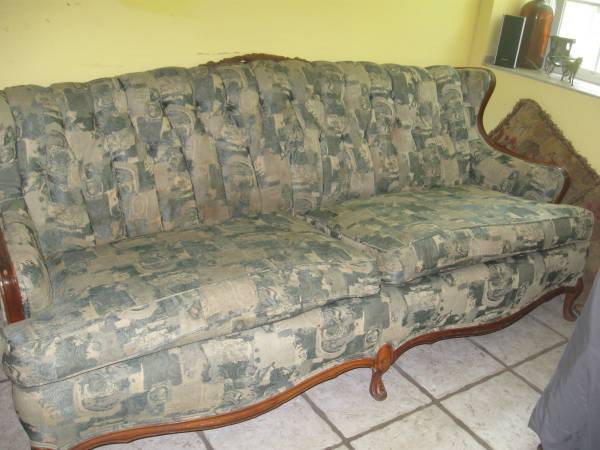 I think I have decided I just cannot pass up an opportunity to revive an old one instead of purchasing a new one. In the end, I think this antique sofa has the most potential, though I am torn between this one and the white one up there. This one just has some really great bones (so does the white one, that's why I'm so torn – also the white one is cheaper!) but there's also just something about the tufting on the back of this one that I am totally in love with. It's kind of hard to see with the current fabric pattern it's wearing but in a solid I think it would be stunning!
Which one would you choose?