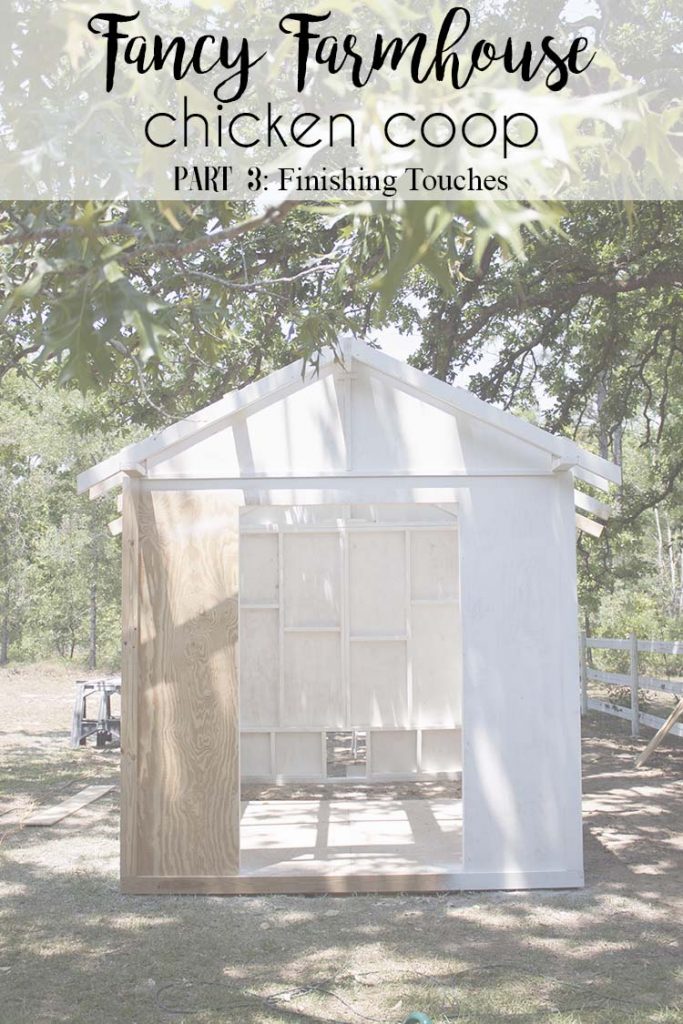 I didn't want to give away too much before the big reveal of the fancy farmhouse DIY chicken coop, but I did want to share a progress update with you because all this is so very exciting and I can't help myself! We've had three weekends to work on the coop and while it's hard for me to believe, the reveal is right around the corner. This update, however, is all about the finishing touches – from paint, fencing, decor and more. In case you missed them, here's The Plan – Part 1 and Framing Out – Part 2.
This post contains affiliate links. Please see my disclosure policy for more information.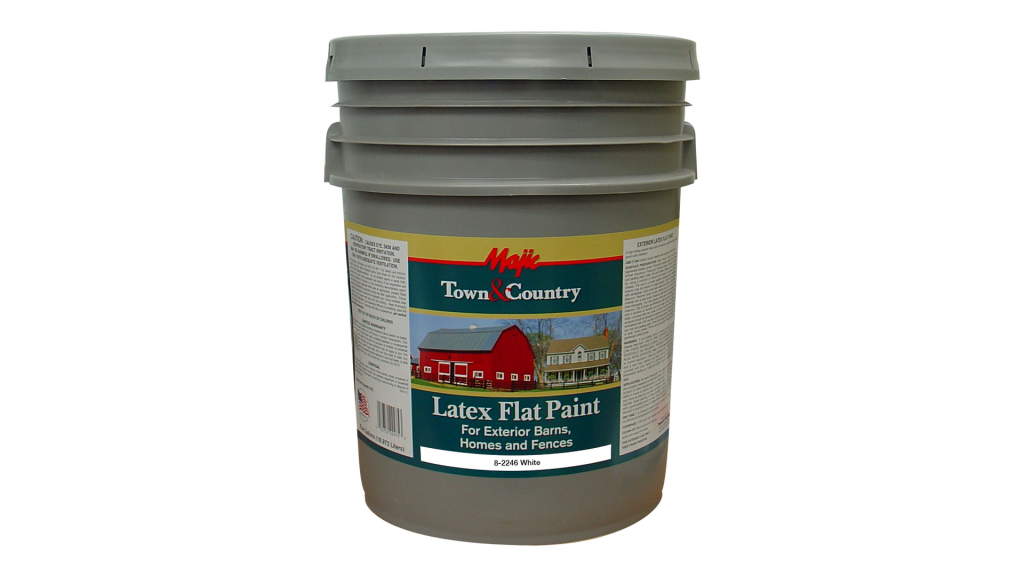 We've been lucky that it hasn't rained for the vast majority of the time we've been working on the coop. Our grass is not lucky but that's another story. Most of the building was done by the end of the second weekend, we've still got doors and a coop/storage dividing wall to finish but we needed to get the painting done before the rain came. Because I knew it would. It started today and it isn't supposed to stop until sometime next week.
I am so thankful that I got that painting done this past week. Approximately 8 gallons later and the only things I have left to paint are some decorative trim and the doors I mentioned above. I found this 5-gallon bucket of exterior paint in flat white from Tractor Supply. It at least half the cost of the least expensive paint that I could find anywhere else. Which is a good thing because I ended up needing two buckets for this chicken palace!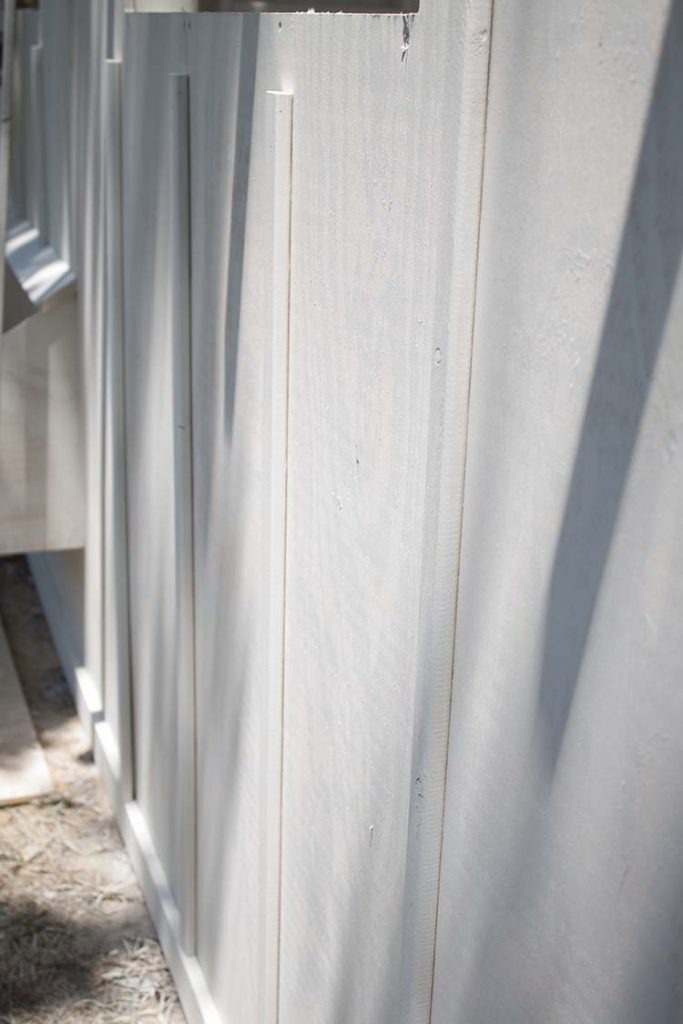 We sprayed this coop, the trim, and the run for TWO DAYS STRAIGHT! My hand was stuck in the trigger position for approximately 24-hours afterward and, as much as I love to paint, I'm in no real big hurry to paint anything else anytime soon. But, I have to say, it really is stunning.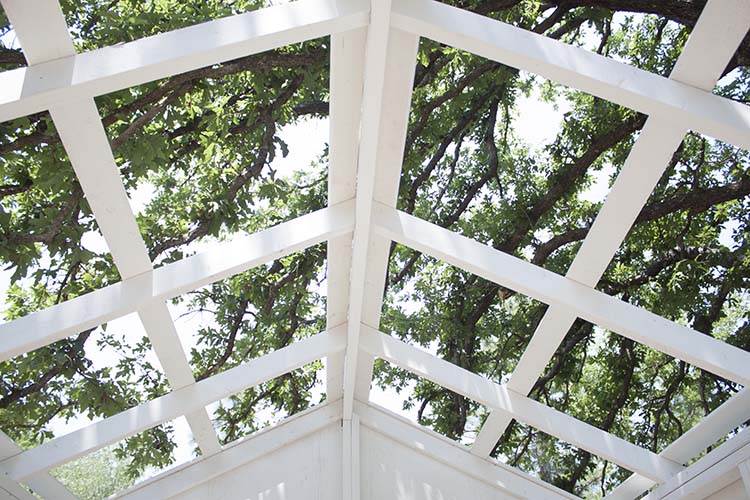 See what I mean? I almost hate to put a roof on it but that's what's next. That, along with installing the hardware cloth around the run, and in other strategic places, to keep the predators out.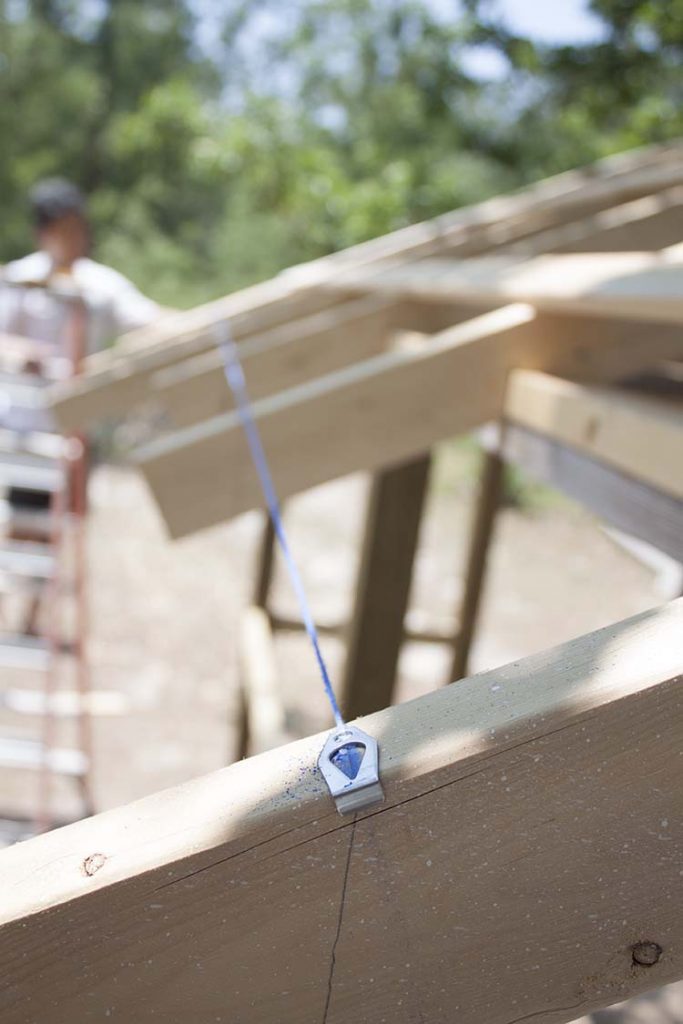 Speaking of rafters, in order to keep the cuts even on the outside, we popped a quick chalk line to mark the cuts. It's super quick and this way they all line up nicely under the tin roof.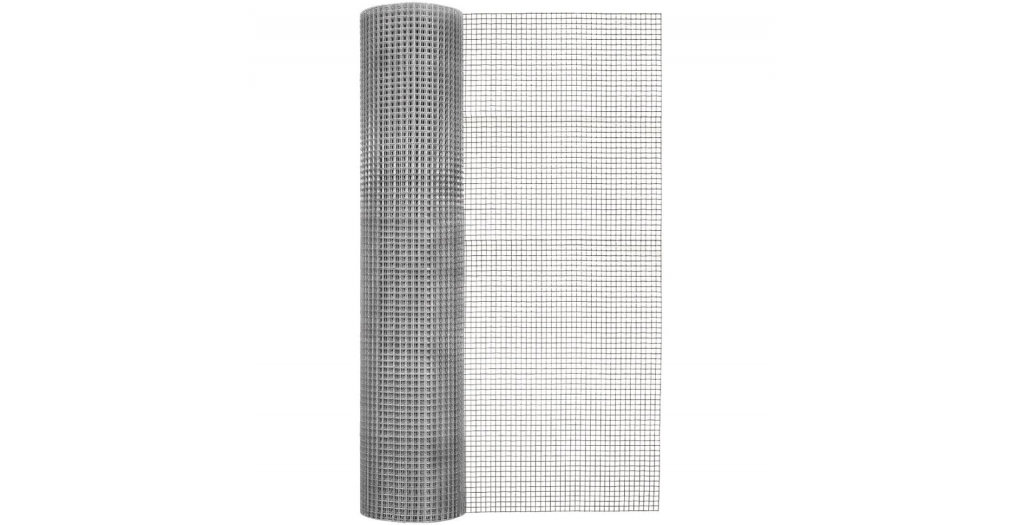 We're using 48″ x 100′ – 1/2″ hardware cloth. It's the perfect length and width to fit our coop run and the small squares help to keep predators out. Like I mentioned in the Part 2 Update, we also put fencing down around the outside of the coop and run to keep anything from digging underneath. You might also decide to bury fencing, or hardware cloth, vertically as added protection against digging predators.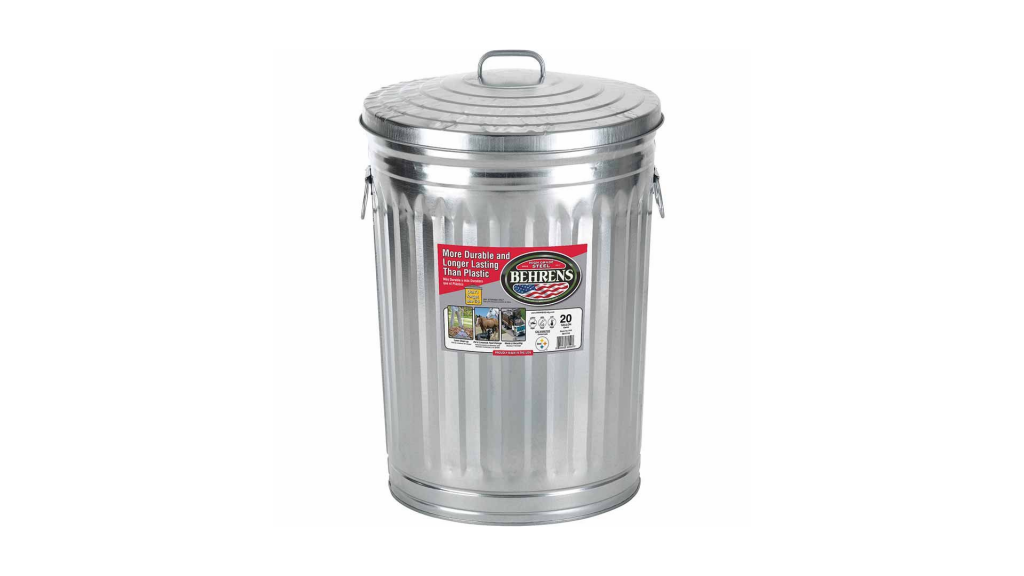 The reason I've divided the coop into coop and storage sections is so that I can keep things like feed and cleaning supplies right in the coop. That frees up room in my garage, where it's currently being stored, and allows me easy access to almost everything I need to care for the coop and the chickens. I use these galvanized trash cans to store feed because their tight lids keep predators and insects out. I use a large one for feed and a smaller one to store oyster shell supplement.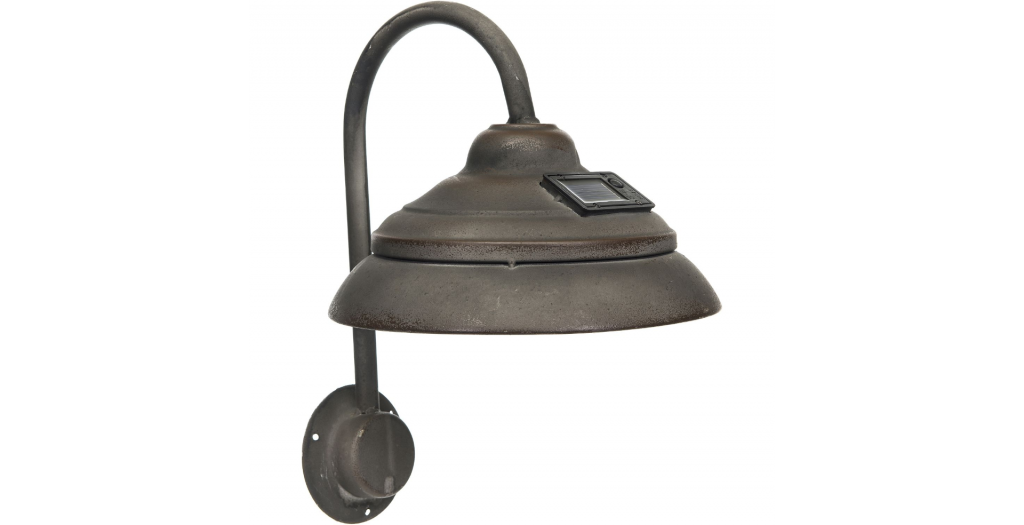 After functional choices come my favorites – decorative choices! I've decided to opt for black accents for the coop and I'd love to add something like this gooseneck solar LED light fixture to the outside of the coop. It adds a bit of extra light when needed but it's also a beautiful accent.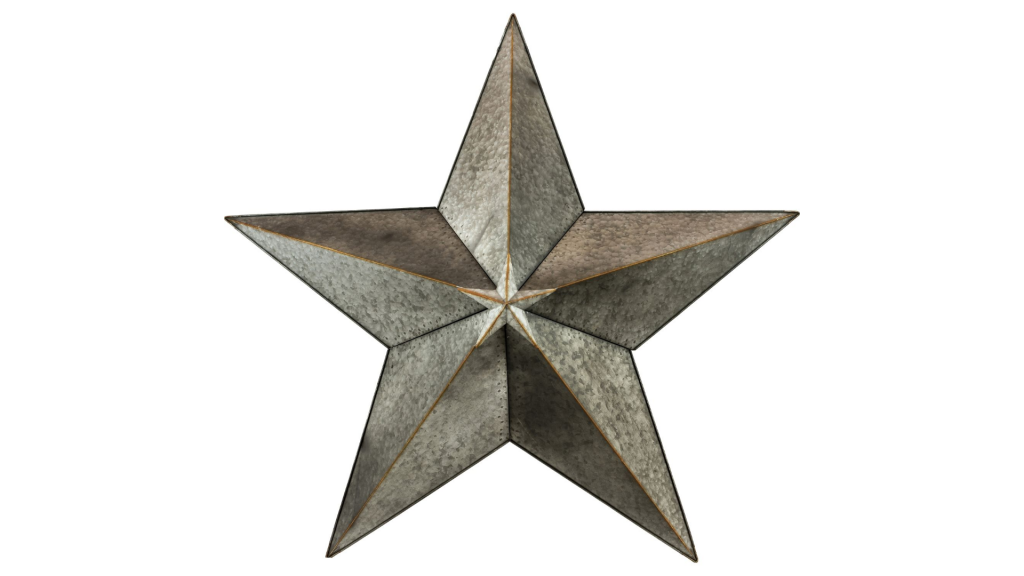 And since one side of the coop has windows, and the other does not, I've decided to add a barn star on that side instead. It's the side that anyone who pulls up to our house will see so I thought it needed a little "something".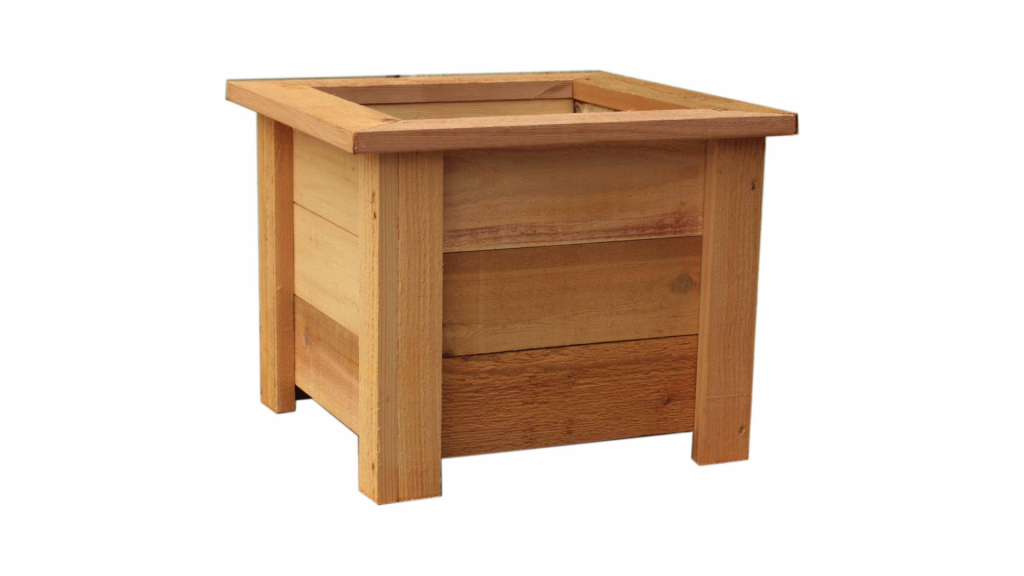 Finally, I know I'll be adding some plants around the coop. In the past, I've done hanging baskets and I think I'll definitely add some of those around the coop run this time around, too. But I'm also going to add a couple of planters, like these sqaure cedar planters, just outside the door. And I think I'll paint or stain them black. The only questions is, do I put them outside the run door or the outside the storage door? Maybe both!
Finally, I'd love to build a wood mat for just outside the coop storage door. We'll have to see how much I can squeeze into this next week!
Things Left to Do…
Build 3 doors
Build diving wall
Paint doors, windows & decorative trim
Install hardware cloth
Install doors
Install windows
Install roofing panels
Install flooring in storage area
Install feeding and watering stations
Install roosts
Install chickens 🙂
If you're not down to DIY your coop, these are my fav pre-fab coops.
This is a sponsored post written in collaboration with Tractor Supply. Thank you for supporting the brands that make Southern Revivals possible.
Please join me for a series of posts all about our new coop build as well as basic chicken care all leading up to the reveal of the DIY fancy farmhouse chicken coop! Here's what you've missed so far: