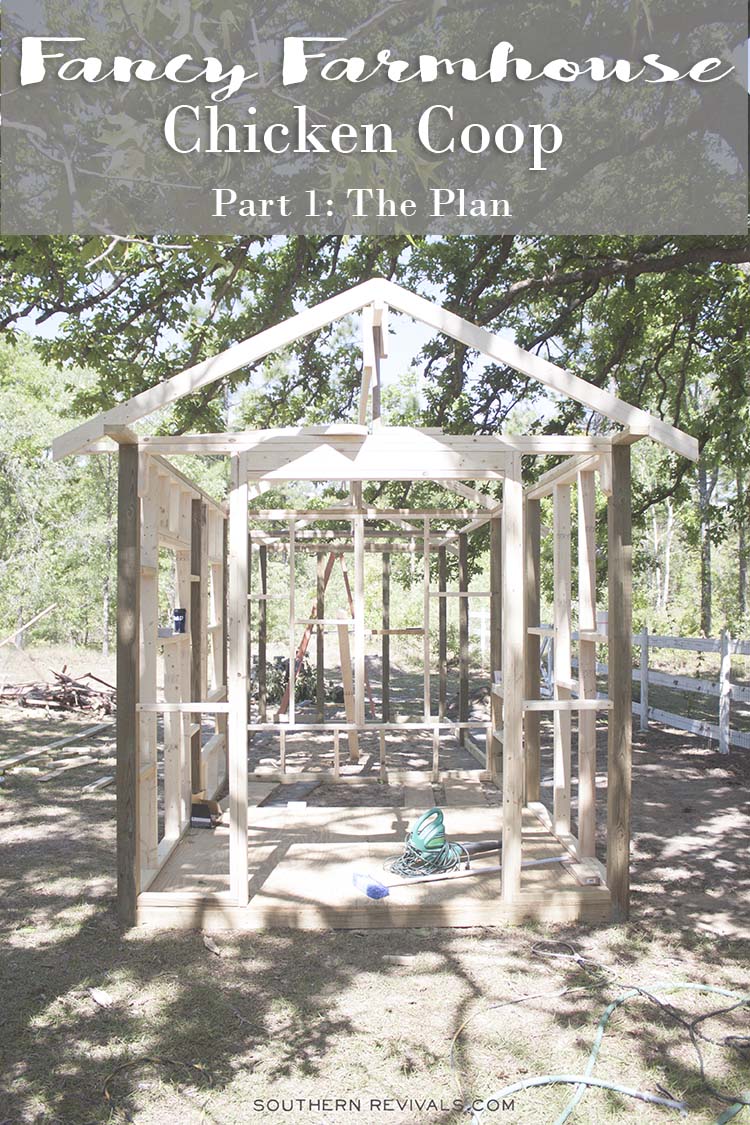 Knowing myself like I do I should be prepared for what Tractor Supply's Chick Days does to me every year. Then again, if I had been, we probably wouldn't be talking about the DIY fancy farmhouse chicken coop plan right now. The thing about bringing home 20 baby chicks is it's a really good motivator for that new coop I've been meaning to build for the last year or so.
Plans Available at Bottom of Post…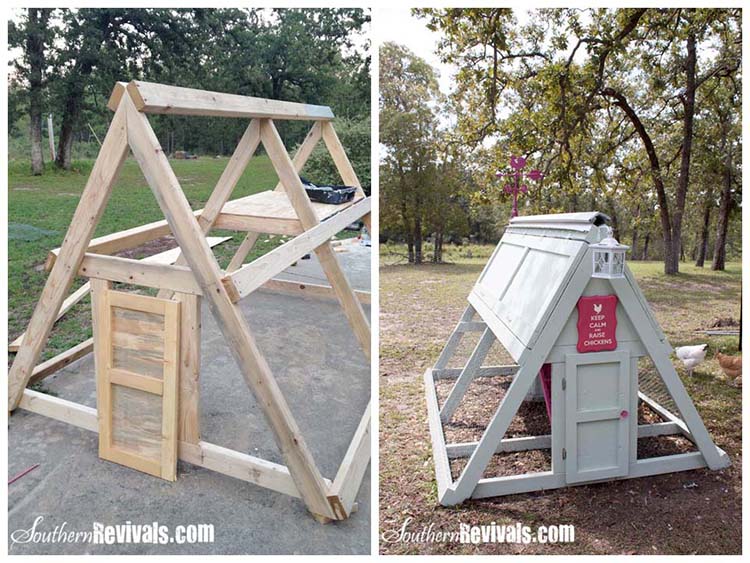 The first coop we built, the Barbie Dreamhouse Chicken Coop, was possibly the cutest but not exactly the most practical. At least not for more than a few chickens.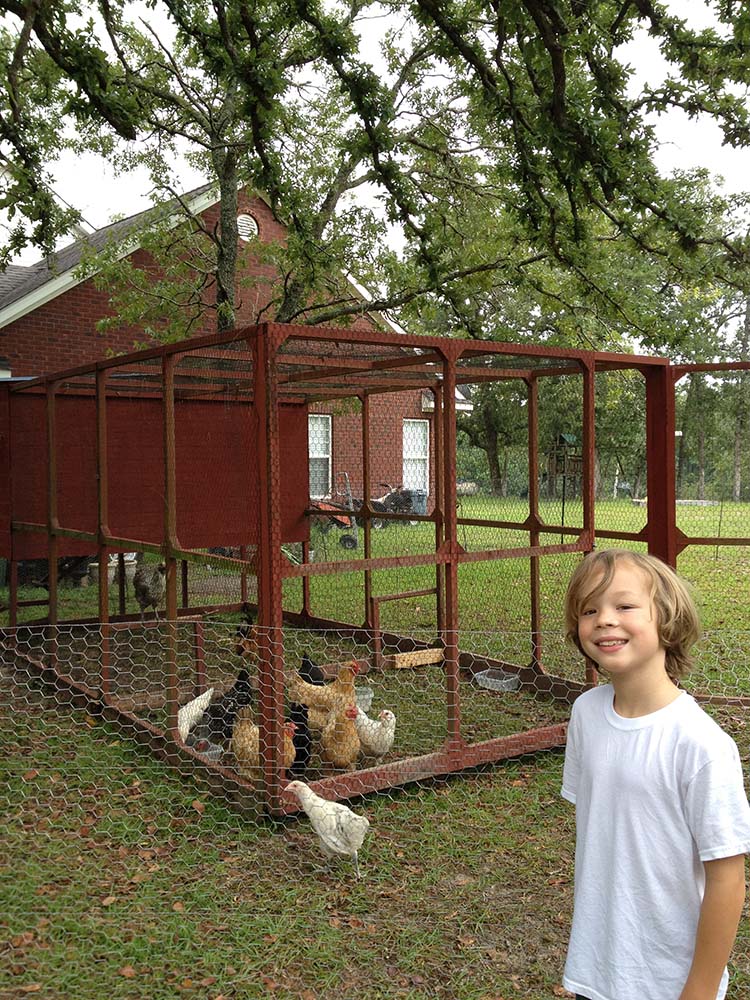 Our next coop was one that we got from Facebook and it came with 15 extra chickens because they would have been culled had I not talked the lady into letting me buy them, too. Today that coop is well beyond repair and I'm anxious to get started on the coop of my dreams.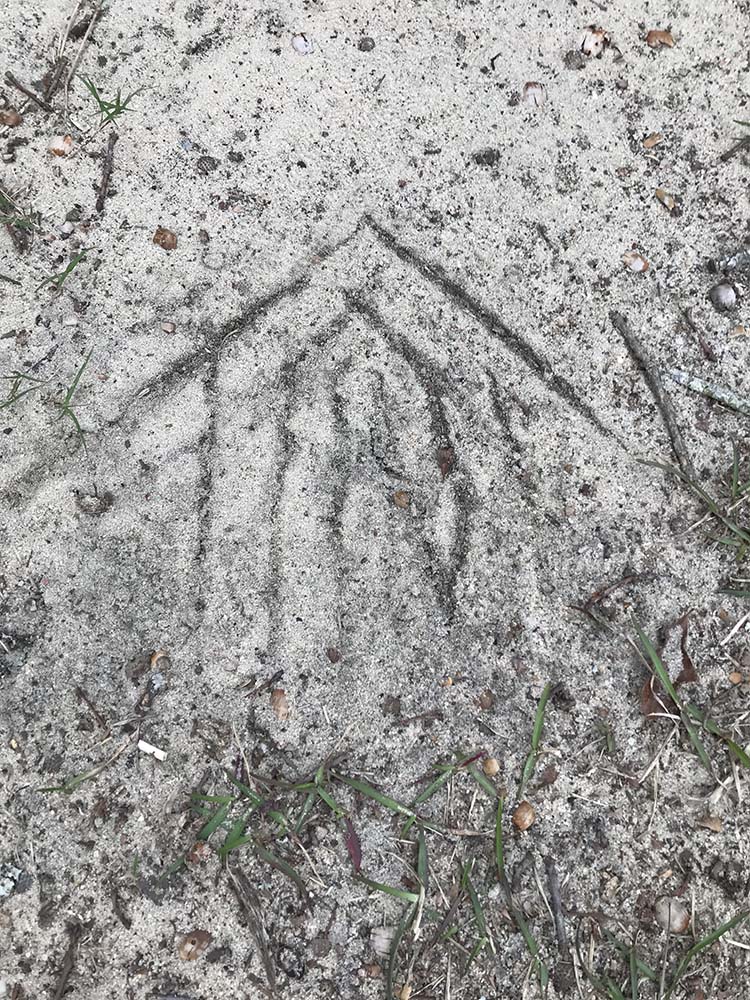 And based on this cryptic message my mature chickens left for me outside the other day, I'd say they're ready, too. I mean, you see it, right??
DIY Fancy Farmhouse Chicken Coop Planning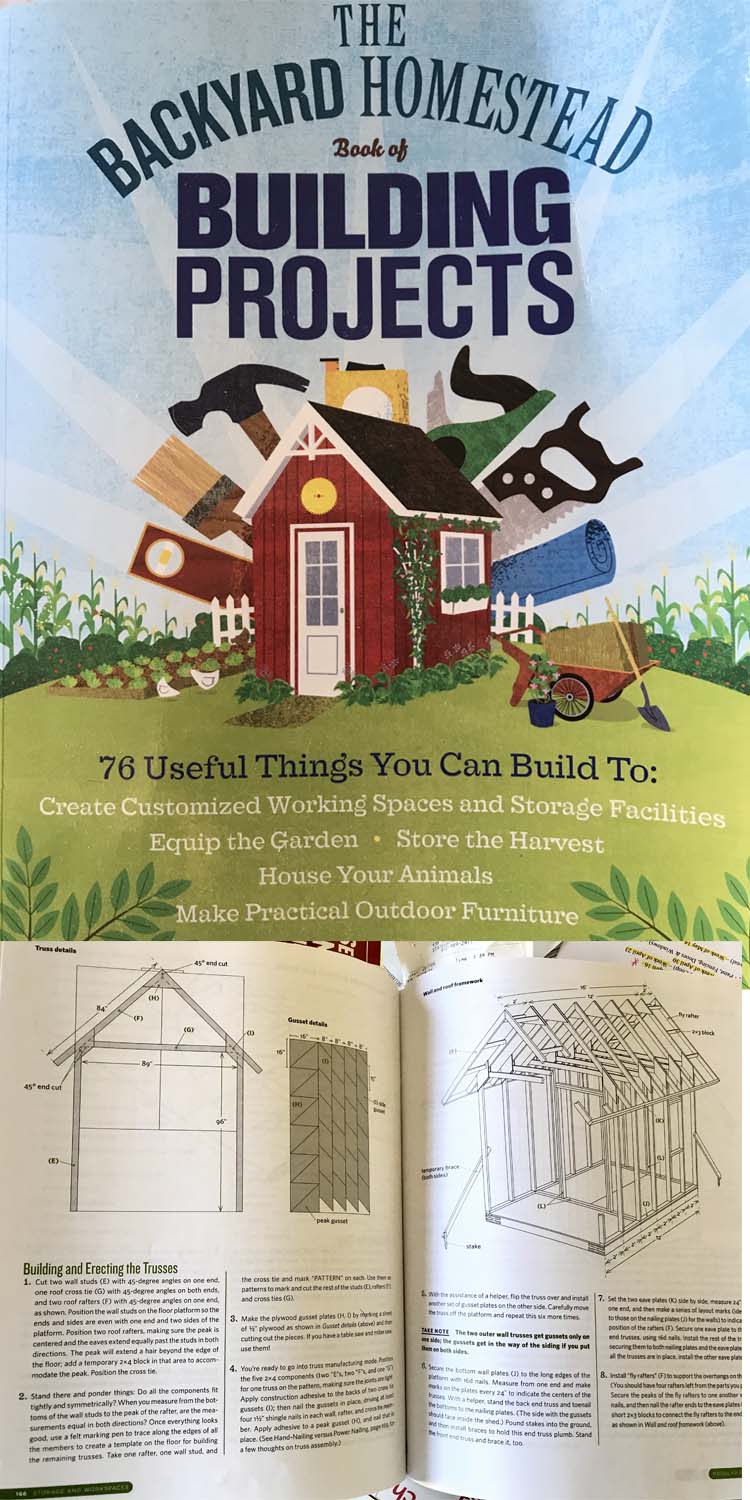 So I got out this building plan book that I got from TSC last year and started planning. I wanted a space that will accommodate the chickens comfortably but will also accommodate my needs as well so I don't have to go back and forth to the garage for their food or cleaning supplies.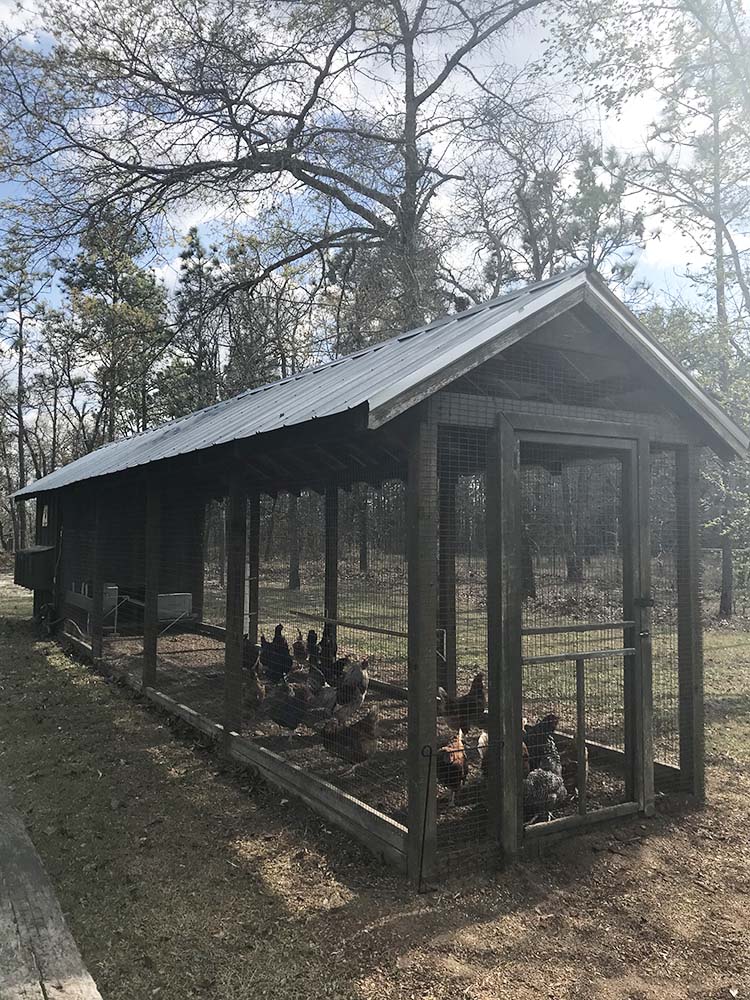 Then I asked my neighbor if I could come and scope out her coop. In addition to a coop space and storage space, I also want a long run. Even though my chickens are free-range, there are times when I'm out of town or entertaining outdoors they stay inside.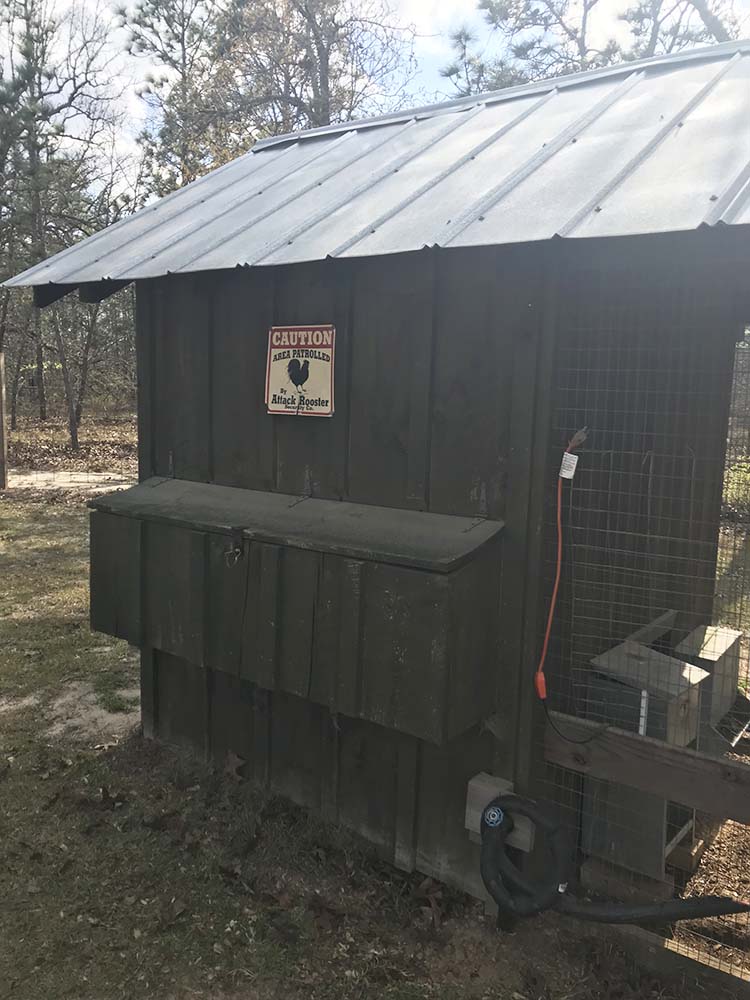 I'm also thinking I'll have the nesting boxes on the side to discourage roosting in there. But I really do love the idea of some vintage nesting boxes.
All of my neighbor's outdoor buildings do that brilliant disappearing act that superfluous buildings at Disney do. They blend into the background because they are painted the same color as their natural surroundings. I'm going for something a little less subtle. I'm certain you aren't surprised.
Favorite Inspiration Coops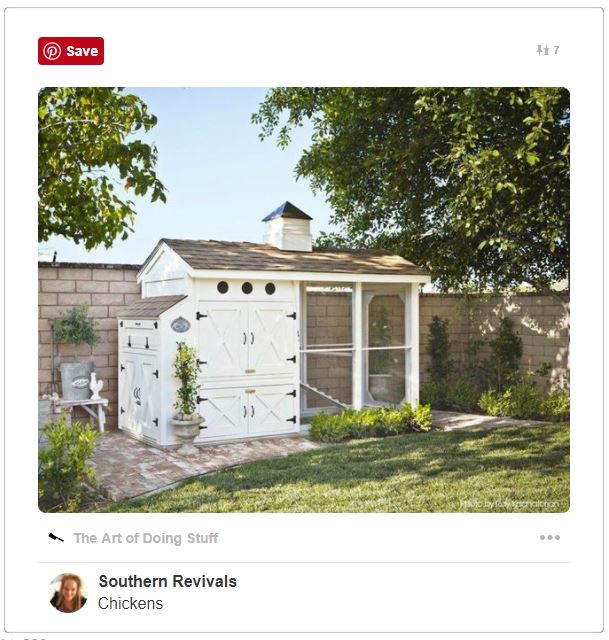 I love the details on this one but it's a little small for my needs. I'll be housing 20 new chickens and 24 in total.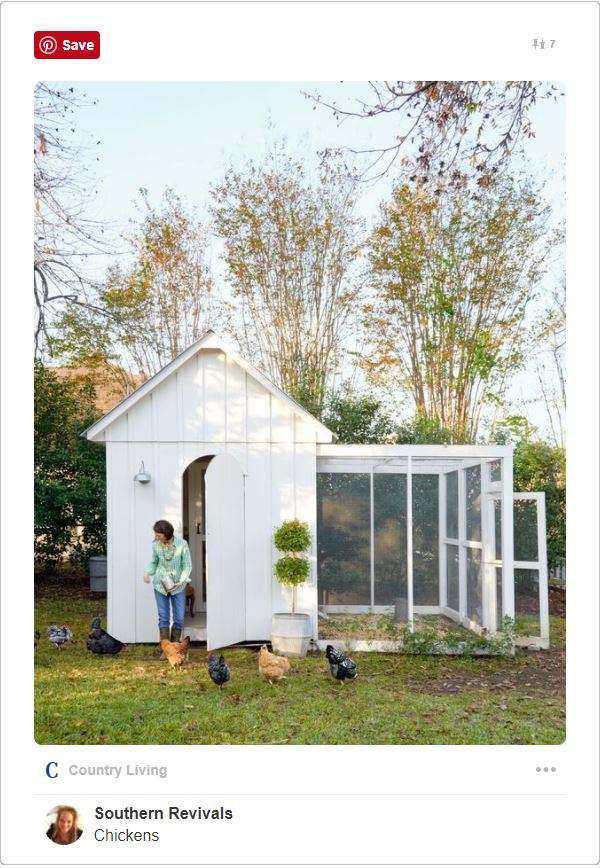 My favorite thing about his coop is the board and batten and you know how much I love board and batten.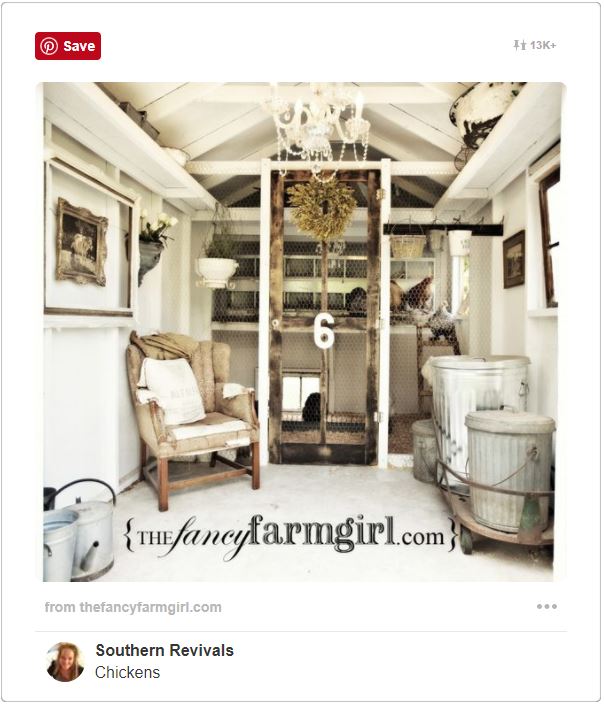 And this is my most favorite coop of all time. I love that it has a people space for storage. It would also make a great place to brood baby chicks while keeping them in view of the big chicks so they can get used to each other faster. Also, any place that you have to clean should be pretty so that the task is less dubious, you know?
Plans for the Fancy Farmhouse Chicken Coop, now available!

Coop Plans Preview Video
To purchase these plans, click here: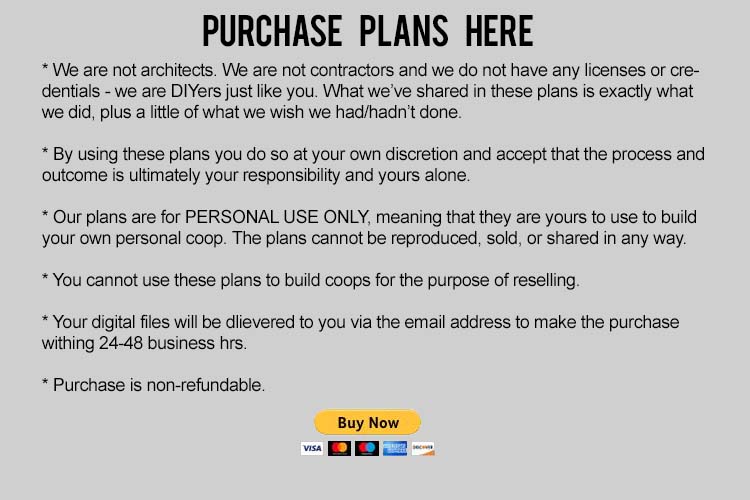 Favorite Pre-fab Coops
If you're not down to DIY your coop, these are my fav pre-fab coops. All of TSC's online coops are an extra 10% off now until April 30th with discount code COOPS10.
This is a sponsored post written in collaboration with Tractor Supply. Thank you for supporting the brands that make Southen Revivals possible.
More from this series…