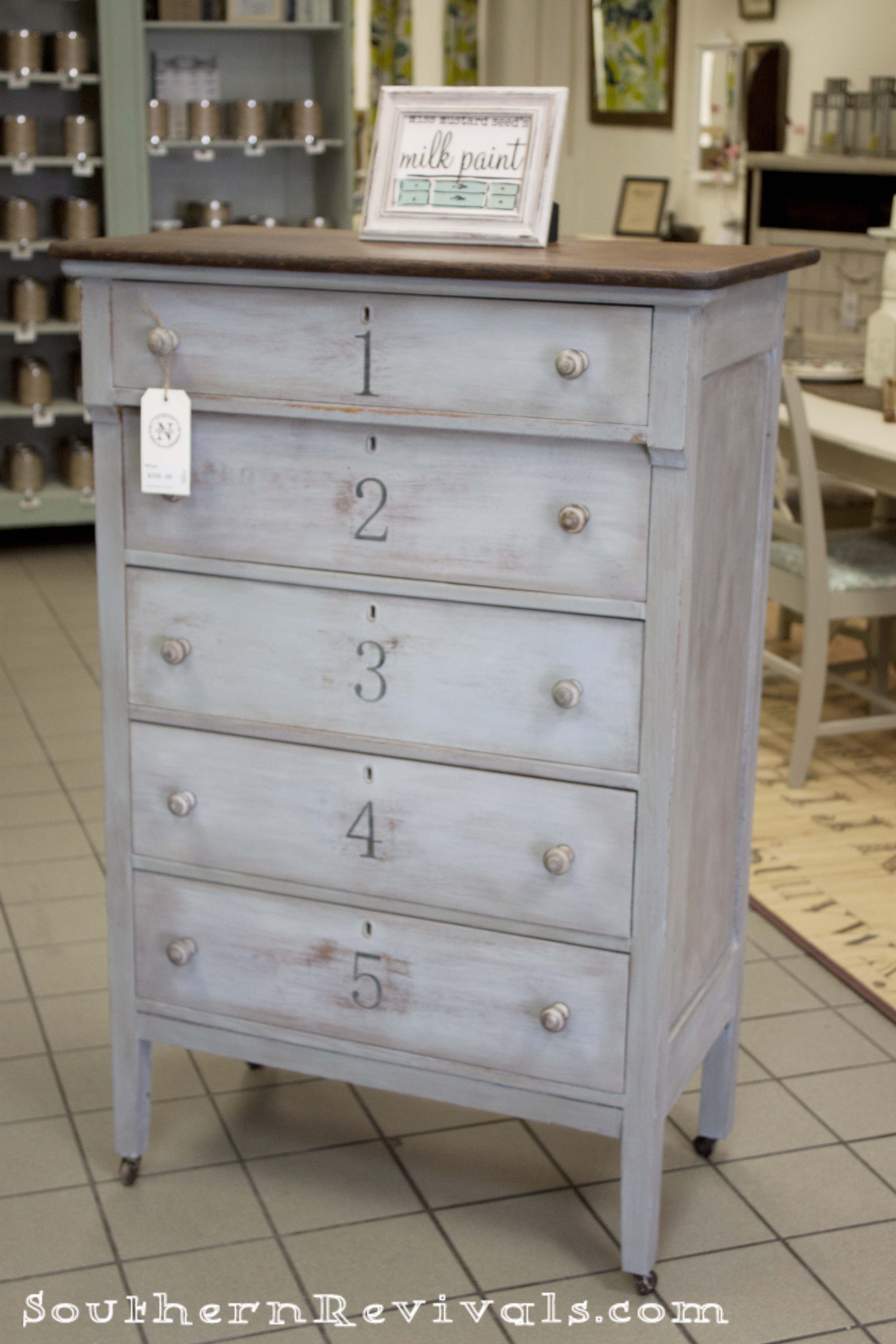 In case I've never said it, I'll say it now…there is nothing wrong with brown furniture. Really. I mean it. Sometime you need a nice wooden piece to help balance out all of those beautifully painted accent pieces. And sometimes it's just way more fun to paint it!
These days I am flat out obsessed with typography! I want to put letters, number and letters and numbers on everything. I just love the simplicity and the industrial style it lends to this chest of drawers.
You know what else I love? Milk Paint!
I love that it doesn't look "over painted". You can still see the beautiful wood grain and this paint just layers so nicely.
Layers of Shutter Gray, Ironstone and Grainsack Milk Paint paired with Miss Mustard Seed's Antiquing Wax.
I created painting masks with my Silhouette machine and used Typewritter for the numbers.
A change-out of the hardware and a darker top and she's a whole new beauty!
Not that she wasn't a beauty to begin with but she's a whole lot more fun now. Do you love typography as much as I do?