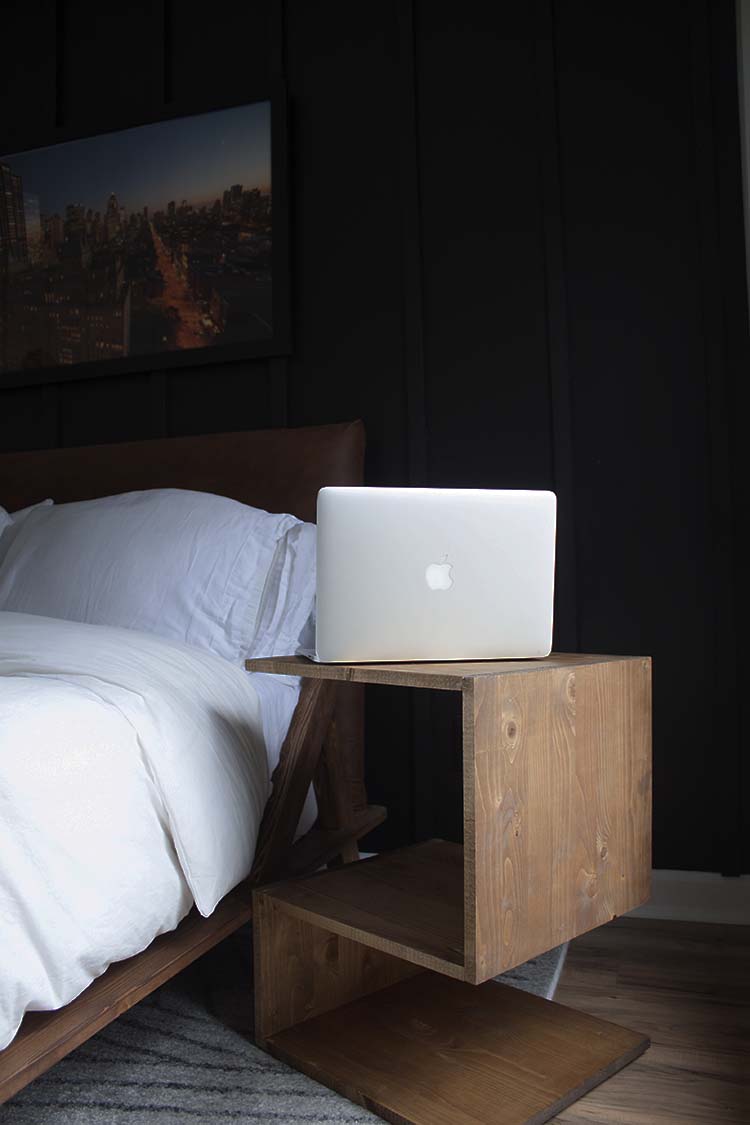 Last year when planning my teen's room makeover, I knew we'd need a storage solution for books, albums, and his new Bluetooth turntable. He found his own option, a Bentwood side table. Which I was totally down with, design-wise, but have you any idea how much those things cost? Hence this modern DIY side table and what it lacks in curves it more than makes up for in functionality.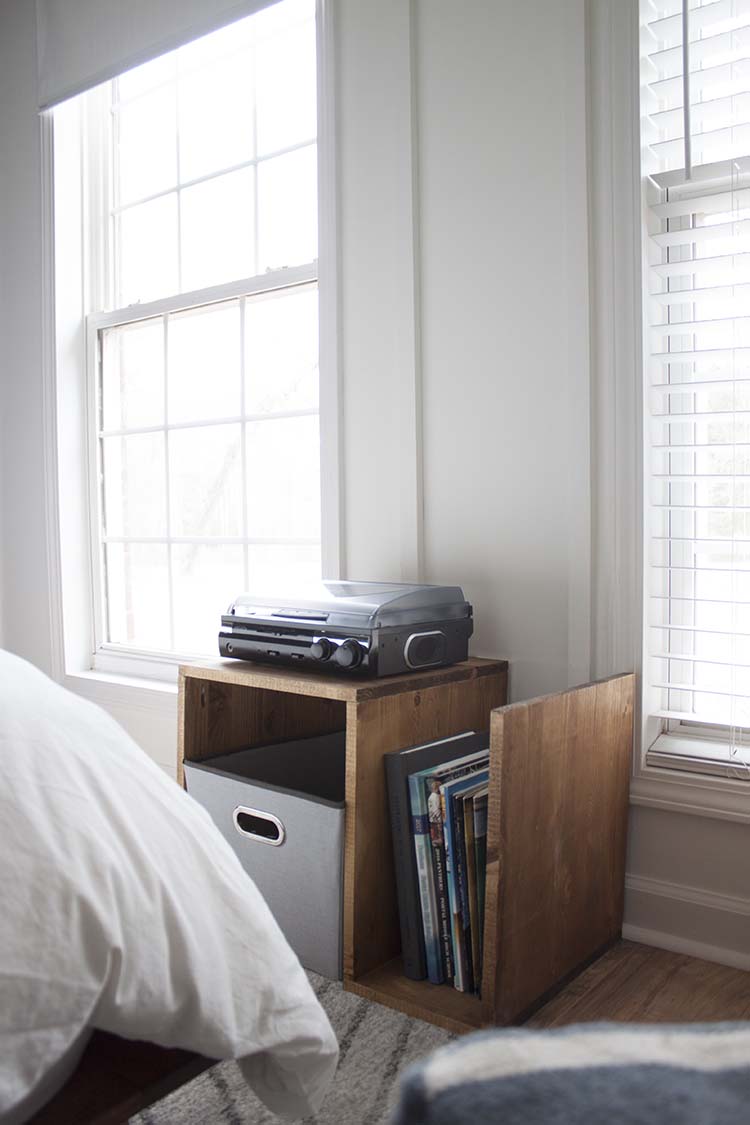 Because not only can he use it as a side table desk, he can also use it for his turntable and to store his albums and books.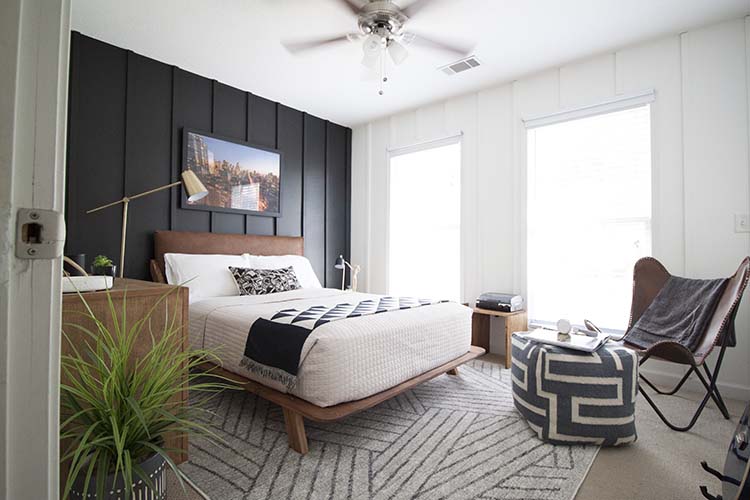 It's still plenty modern, which is fitting with his new room design, and it was a tenth of the cost to make.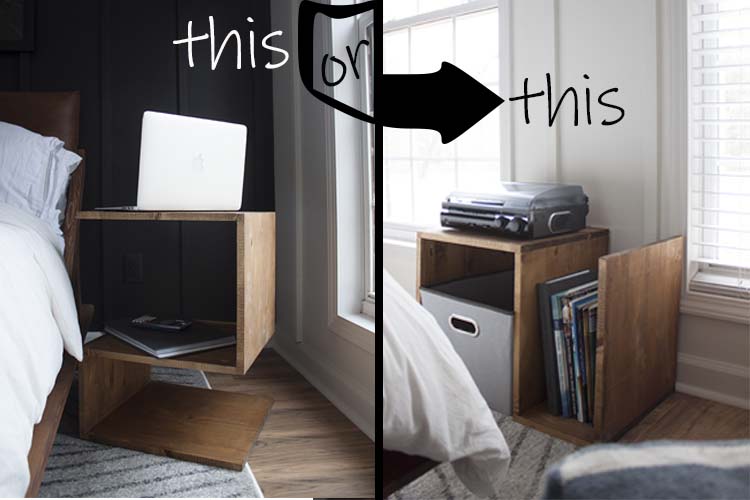 I still need to put on a finish coat, but first I've decided I'd rather his be slightly less deep – so it fits nicely between the rug and the wall. Right now it sits a little on the rug causing it to wobble. So, I'll either shave this one down a bit or, since they're so inexpensive to make, I might just make another one.
Here's how to make your own!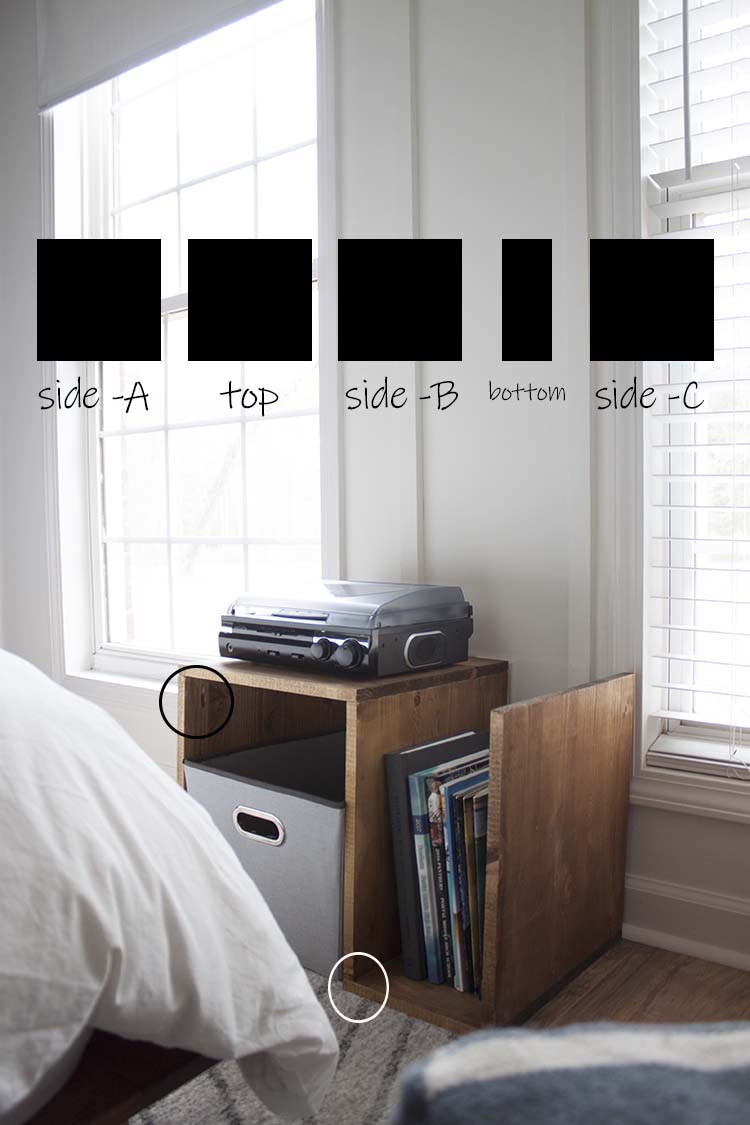 DIY Side Table
You will need:
1 x 16 x 6′ shelving board
Kreg jig
Pocket hole screws (4)
1 1/2″ Wood screws (4)
Drill + bits
Wood glue
Pocket hole plugs
Sander
Stain
Cuts:
Side A – 16″
Top – 14″
Side B – 15 1/4″
Bottom – 9 1/4″
Side C – 16″
After cutting and sanding your sections, you'll attach the Top section of your table to Sides A & B using pocket holes. Drill your pocket holes from the inside tops of Sides A & B to help keep them hidden. Attach the Top section to Sides A & B with pocket hole screws and wood glue. Use pocket hole plugs to further disguise your pocket holes, if desired.
Flip your table over and attach the Bottom section to Side B from underneath using two wood screws and wood glue to attach. Then attach Side C to the Bottom section from the bottom as well. Use two more wood screws and wood glue to attach. It is always a good idea to pre-drill holes to prevent splitting.
Allow for glue to dry before staining. Sand any areas where glue has oozed out before staining to prevent stain resistance.
NOTE: In the above pic you can see the placement of the Kreg jig pocket holes in the black circle. The white circle illustrates that Side B and Side C are sitting on top of the Bottom section and are attached from underneath.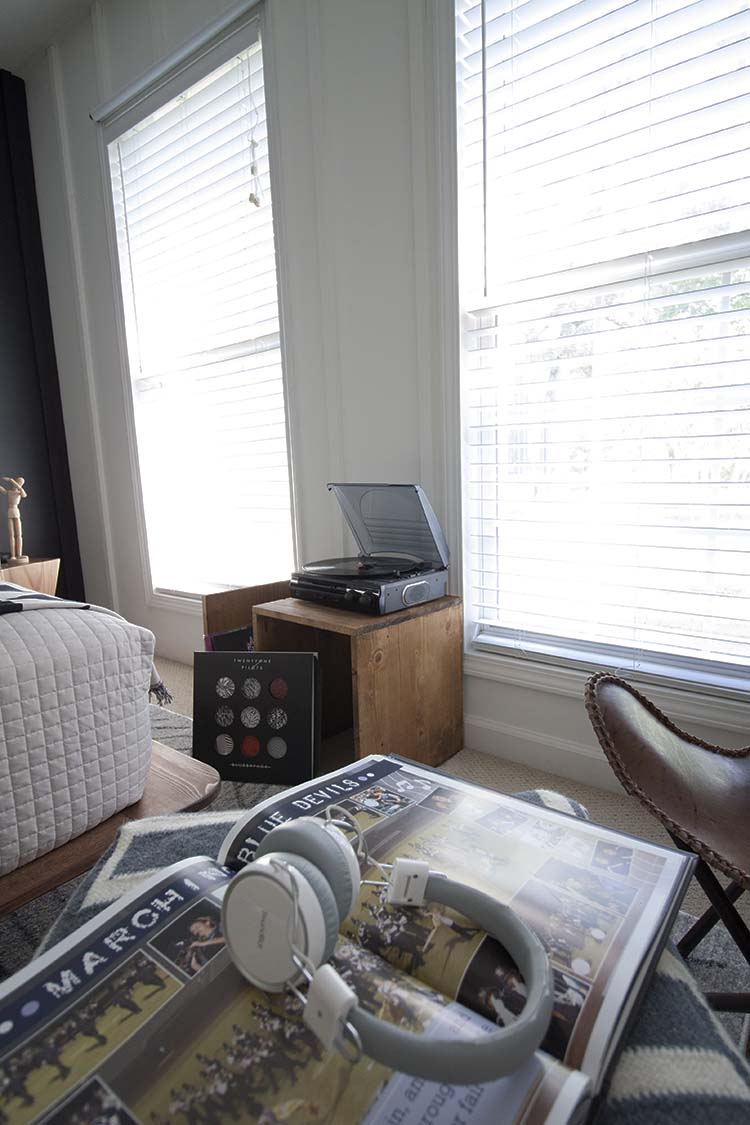 This was truly one of the easiest projects we've ever made! And one of the least expensive, too. And the best part is, it's a really functional DIY.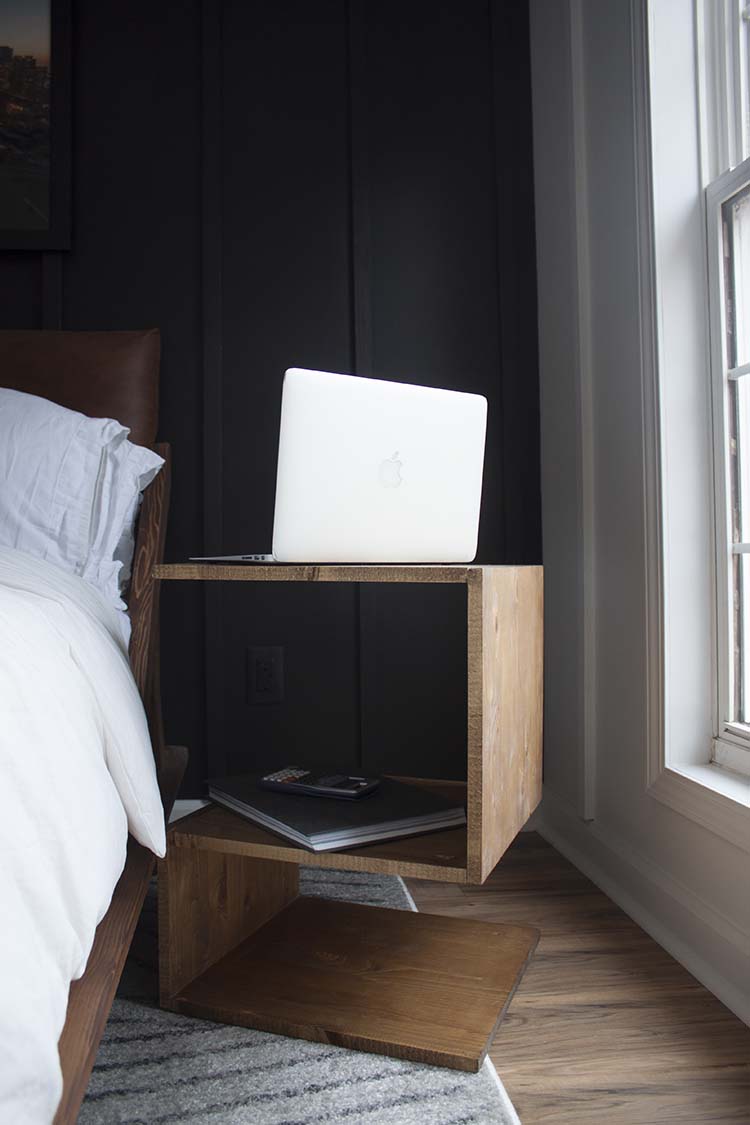 This project was brought to you as part of the At Home DIY Bloggers monthly challenge – a series of home how-to project challenges for DIY bloggers with a new theme each month. Please check out my fellow DIY bloggers' amazing projects below: