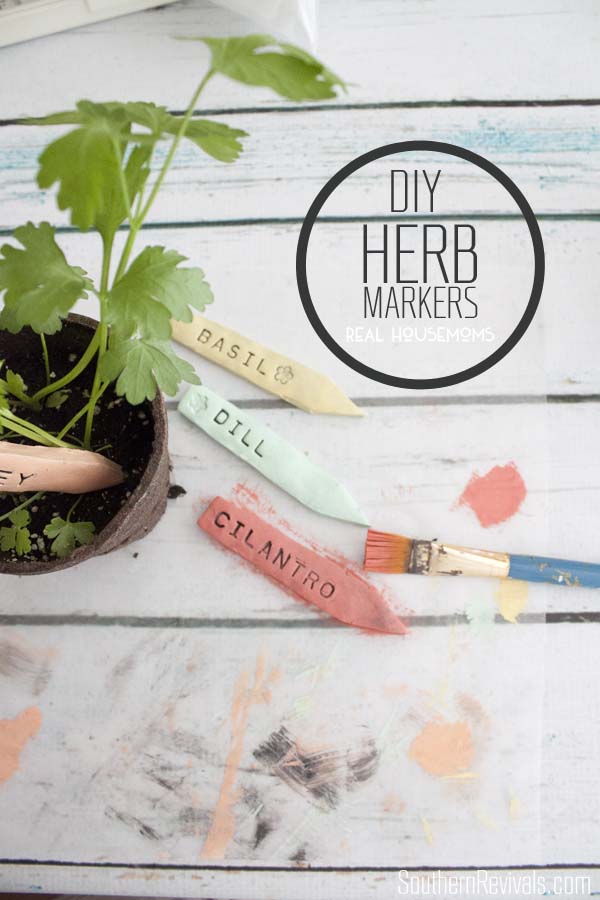 For the last couple of months I have been heavily concentrating on the inside of the house to the point of pure neglect on the outside. I figured I'd probably better get out there and plant something in all of those garden boxes I was dying for a couple of years ago. It got me to thinking about plant and herb markers and how so many of them you buy are either expensive, the labels wipe off or they disintegrate before it's even harvest time. So this year I decided to make my own. Here's how you can DIY your herb and vegetable garden markers and be sure that they'll last through the season…and many more!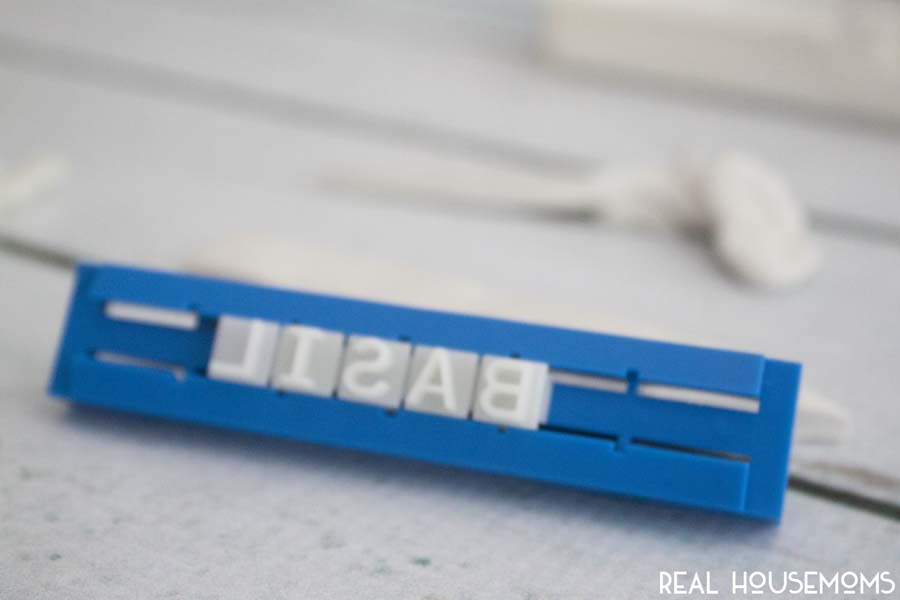 It's times like this that I'm extremely grateful that I like to buy craft supplies that I don't necessarily need at the time but I just know deep down it'll come in handy some day. I know you feel me!
These clay stamps I bought once with my 40% craft store coupon. I had a plan for these in mind over the holidays but never got around to it so when I decided to DIY my herb markers I knew exactly what I could use them for.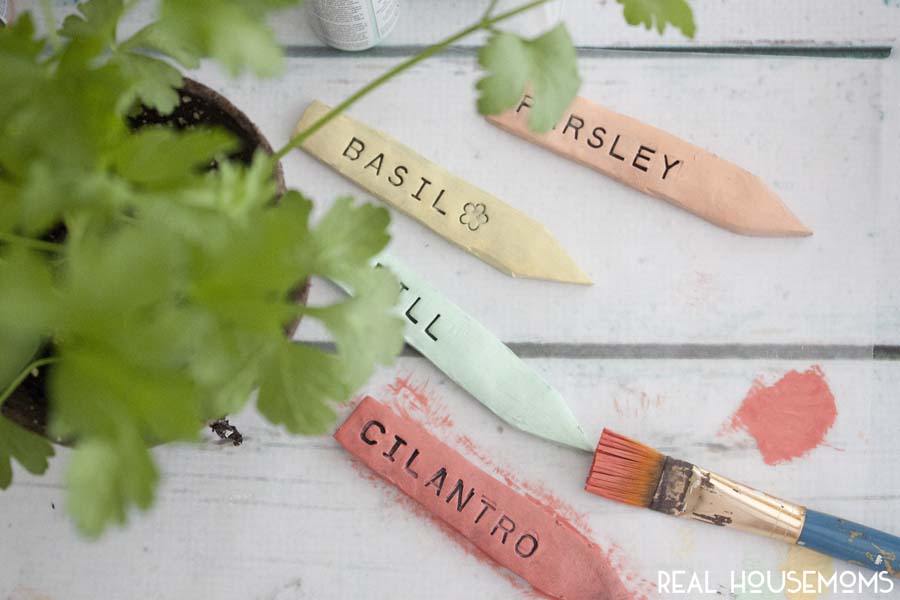 My style is generally lots of white and lots of texture. I love the way some greenery pops off of that and add to it the happy colors of Spring….it's one of my favorite combos. Today I'm over at Real Housemoms sharing with you how I DIYed these adorable plant markers. They're guaranteed to last and to add some fun whimsy to your springtime, indoors and out! You'll find the tutorial here: DIY Herb Marker Stakes at Real Housemoms.
I have some more fun DIYs to share with you soon plus some major projects coming up in April (ahem…office makeover reveal) so be sure to stick around!