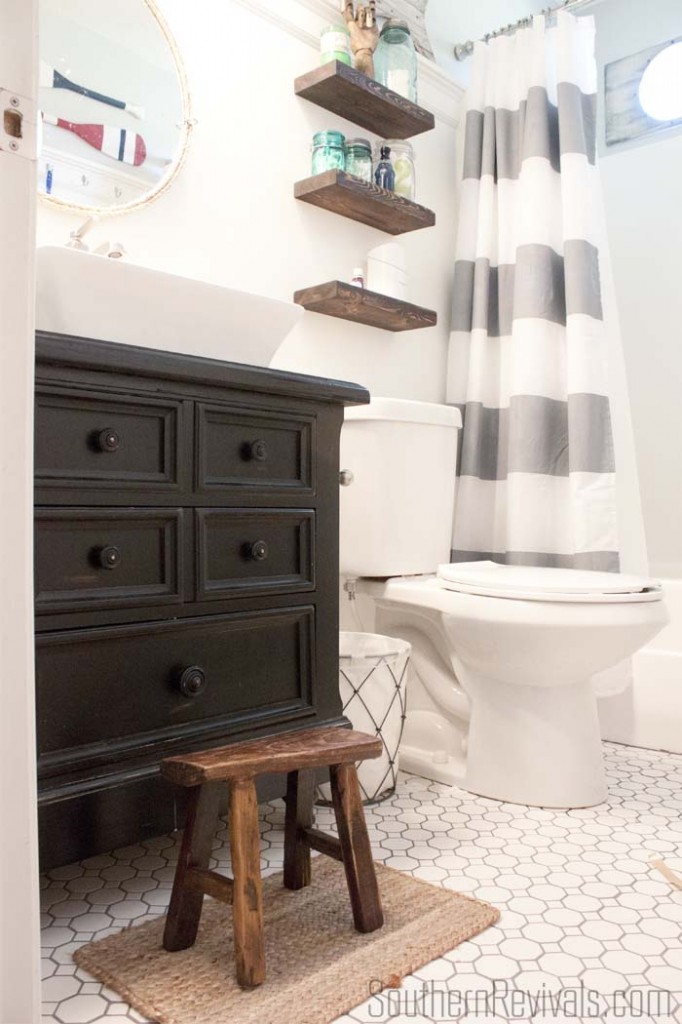 I'm betting your first question is, why would anyone want to turn a placement into a bathroom rug?
So what would possess me to repurpose a placemat into a bathroom rug? The answer is…
I have no shame.
No really, the answer is I needed the perfect rug for this space and I could not find it. We finished our Guest Friendly Boys' Bathroom Makeover months ago but I could not find a rug that would fit the space. It was either too big and looked silly paired with our small vanity or it was too plump and the door wouldn't close over it. So the day I saw these braided jute placemats at TJ Maxx for 2.99 I knew my problem was solved!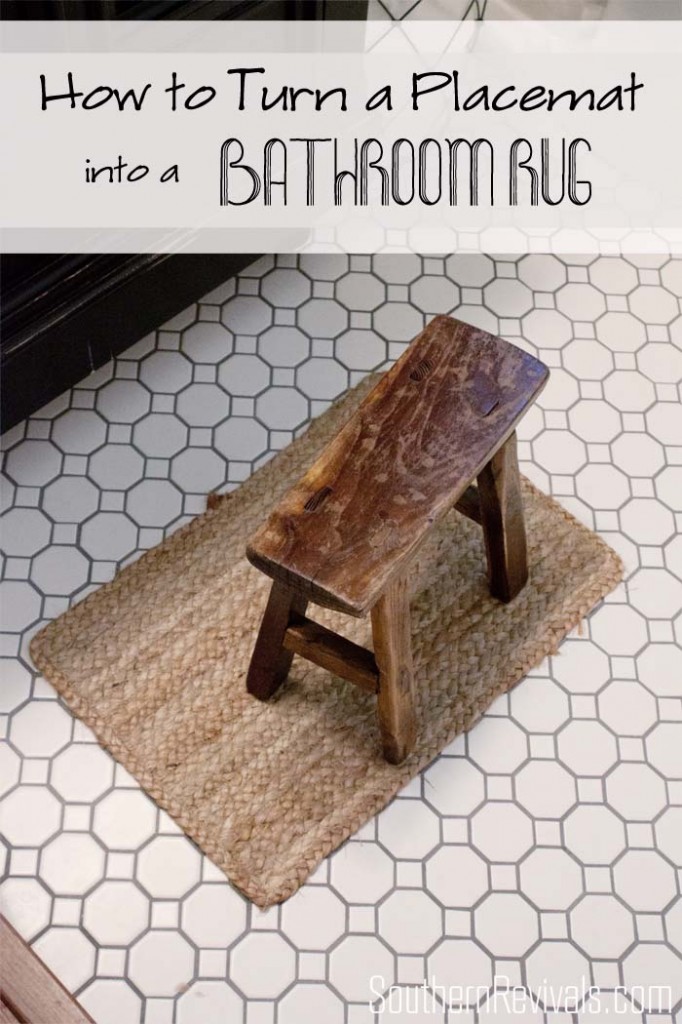 Supplies:
Placemat (I found mine at TJ Maxx for 2.99)
Rug Tape (I used Great Tape found at Lowe's for under $10)
Scissors
Cost:
Around $12
Time:
5 mins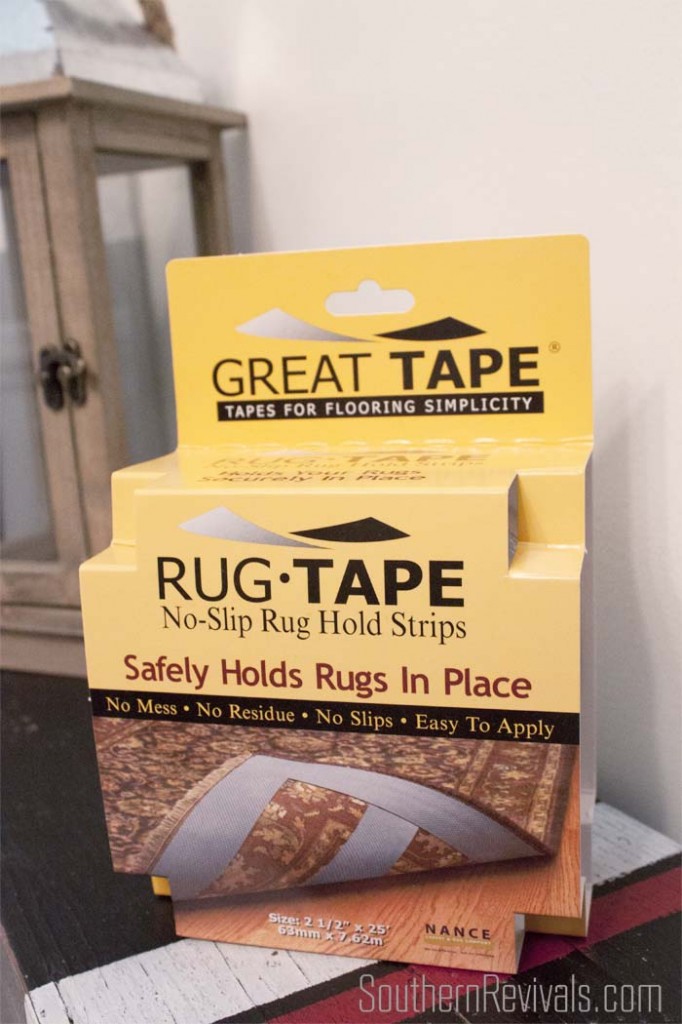 At just under 10 bucks, this was the most expensive part of the project. But since there's plenty more to be used for my other rugs, I definitely don't consider it a waste.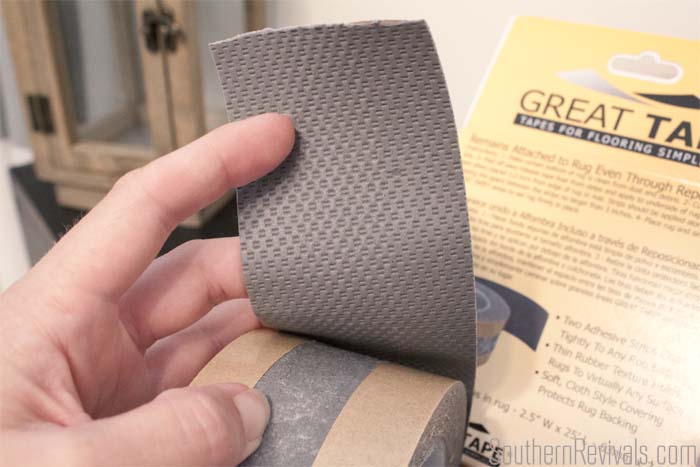 I debated between this and a brand that was $2 cheaper but this one just looked more substantial.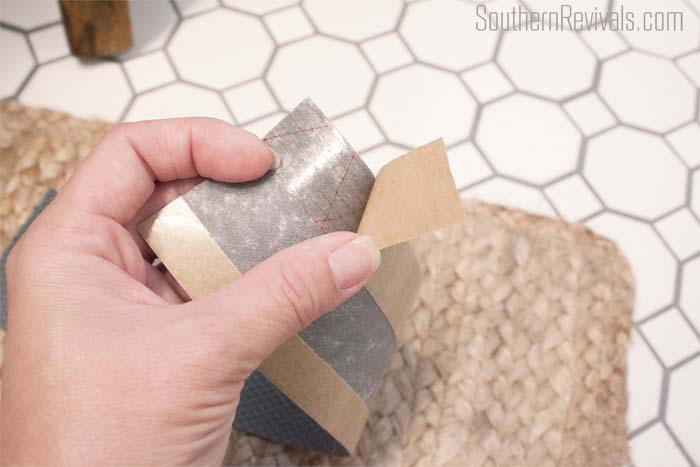 As soon as I took it out of the box I am immediately glad I made that choice.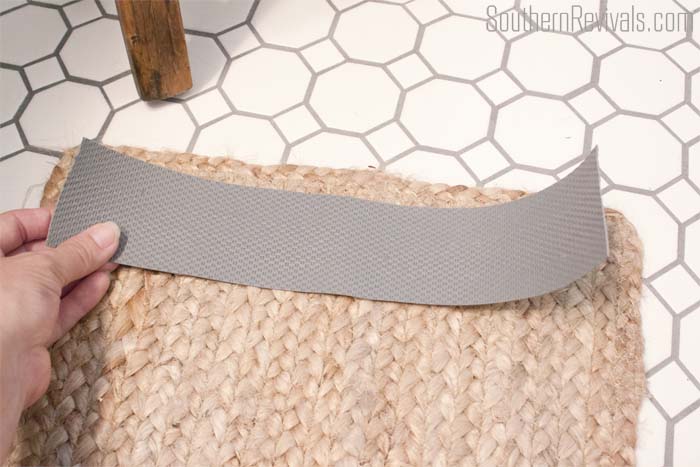 I measured out the strips one by one and then made the cuts.
It grips immediately but can be repositioned and doesn't loose its tack.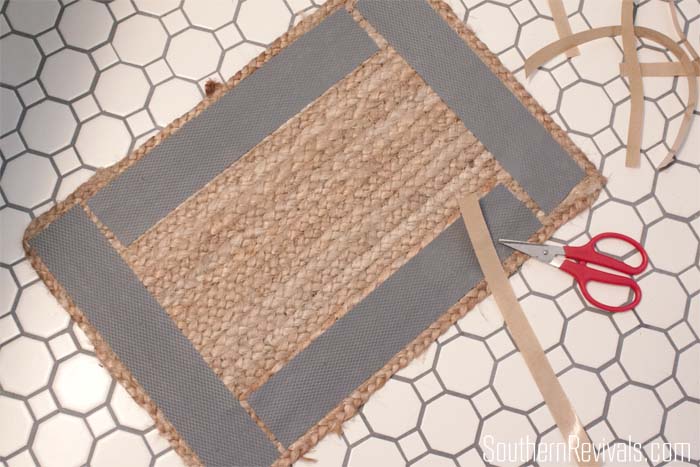 I placed strips all around the edge of the rug (er…placemat). For bigger rugs you can also run a strip down the middle.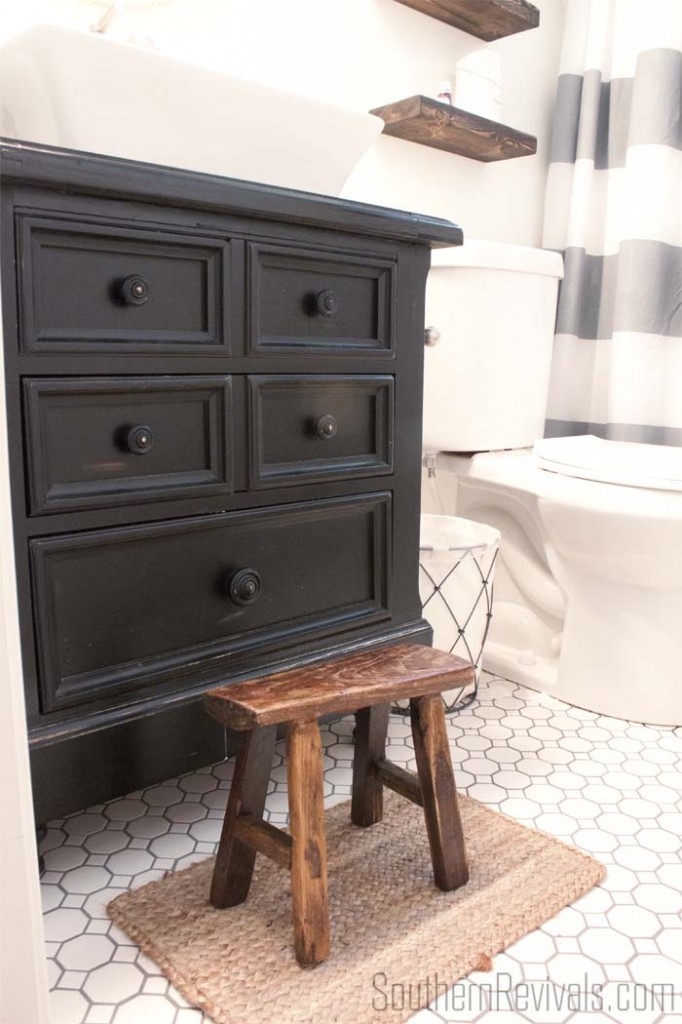 And in just 5 mins we had the perfect little rug for our space, almost as if it were custom made just to fit here. It definitely doesn't scream placemat. Not even a whisper.
Plus, the boys have been in and out of there all day and it hasn't even budged! Not even after our bedtime routine.
I know it's a little strange to put something intended for your dining table on your bathroom floor but I could not be more excited about how it turned out. It was such a cheap project I went ahead and bought another placemat to have on standby.
Would you try this unusual custom project in your home?