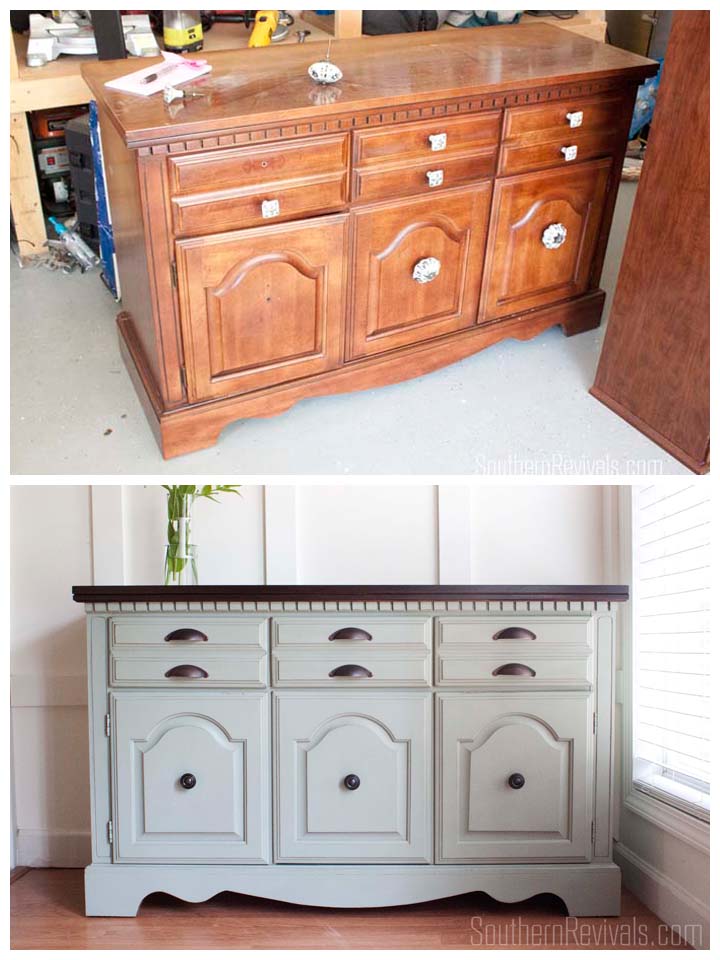 Regardless of what you call it, a sideboard, a buffet, a dresser or a changing table this vintage beauty is stunning in her new colors. Some variation of the color I used on the same client's China Hutch Makeover. Something a little deeper, richer and make possible by a very kind guy named Winston at they local paint store. Something just barely inside the range of possibilities for this particular base but I insisted and he kindly said, Let me see what I can do. And the result was absolutely delicious. But it also absolutely has no name, no formula. It's truly one of a kind. Just like her.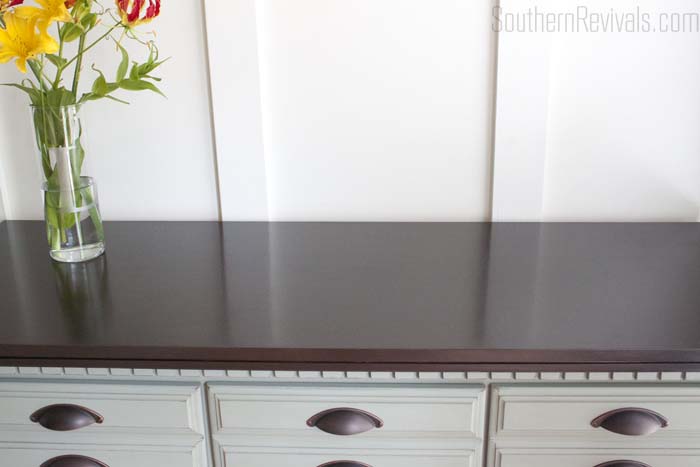 Another thing, just outside the realm of possibilities, is the fact that this top was made from pressboard and therefore considered "unstainable". Just how I managed to stain it anyway remains my little secret, for the time being.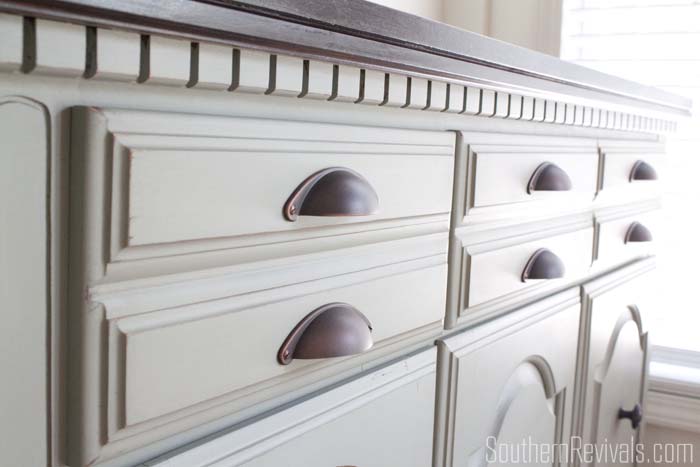 But check out those cup pulls! Oh how I love cup pulls.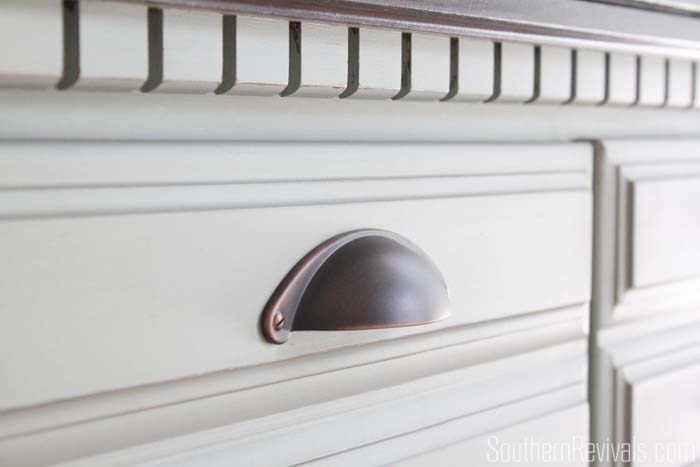 And these little beauties, with just enough coppery goodness peeking through bronze, came from Lowe's.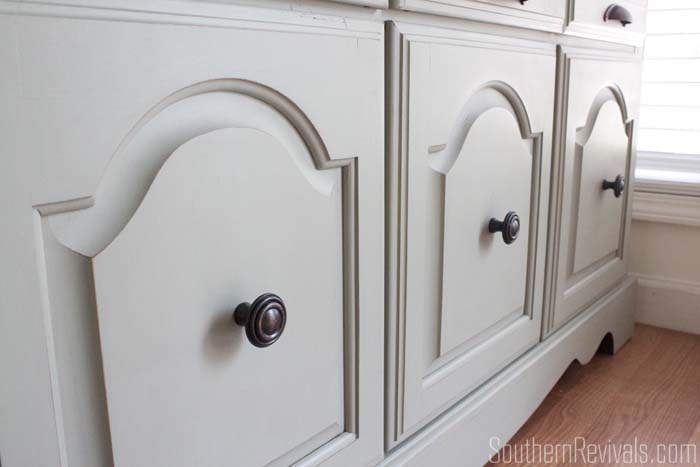 Paint makes an incredible difference but if paint is the makeup…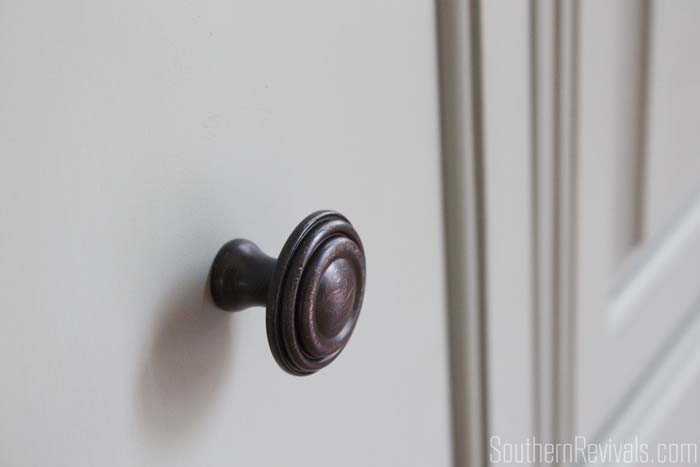 New hardware is the jewelry.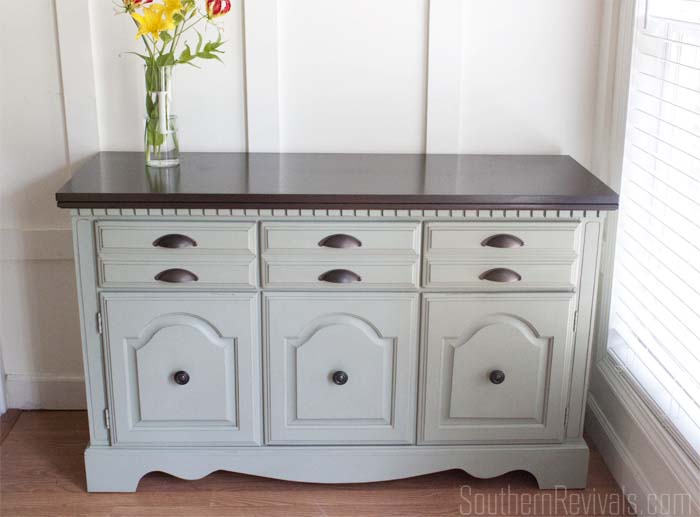 And she's completely deserving of some gorgeous new jewelry, don't you think?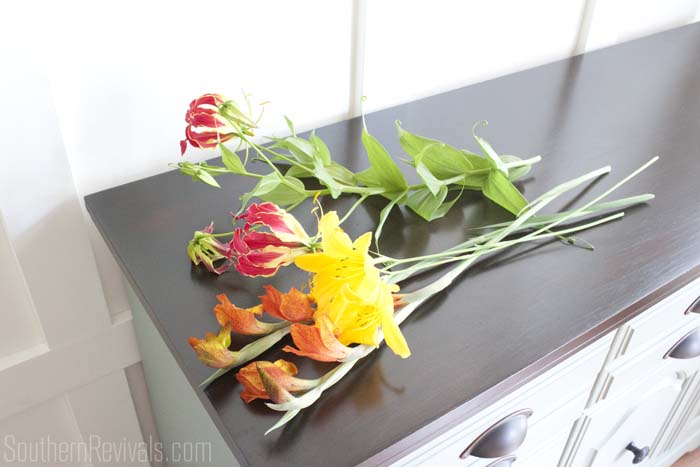 {Gorgeous beauties enjoy flowers, too. You know, in case you know a gorgeous beauty.}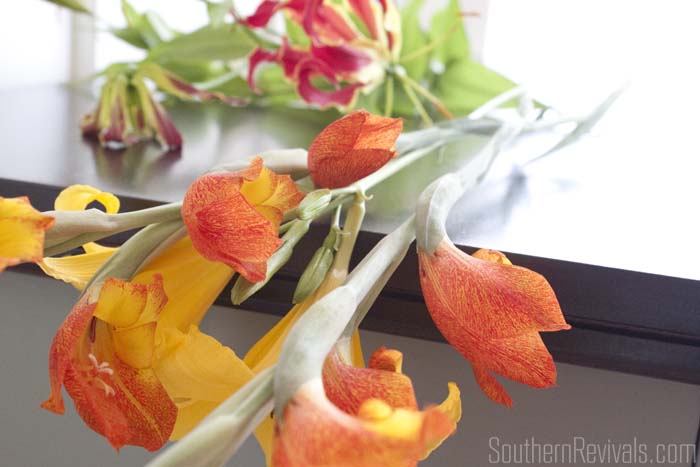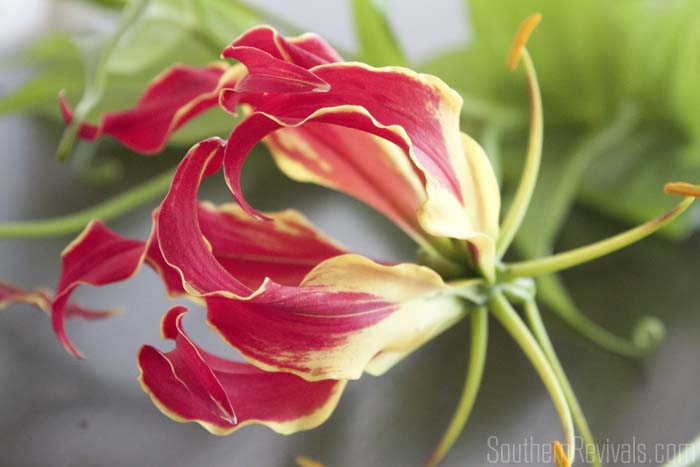 Find More Gorgeous Beauties {Furniture Makeovers} Here…