This shop has been compensated by Collective Bias, Inc. and Walmart Family Mobile. All opinions are mine alone. #Save4Summer #CollectiveBias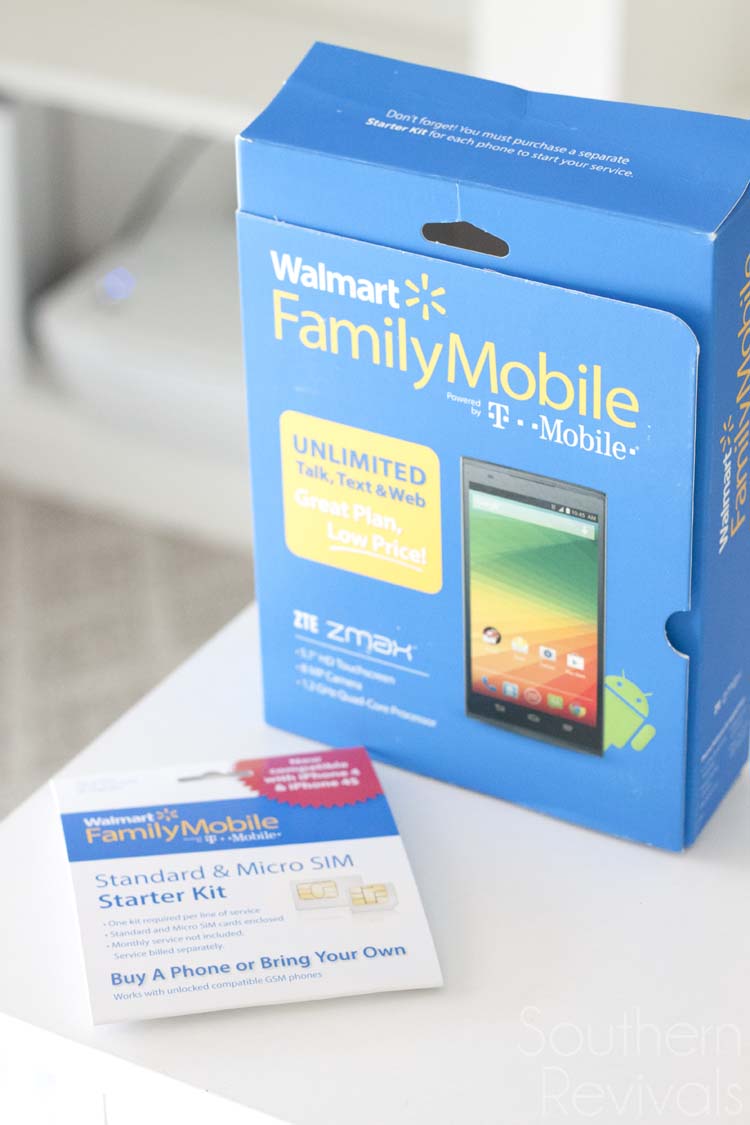 I've struggled with 'when's the right time to give your kid a cellphone?' for a couple of years now. "But mom,
everyone
else has one!" since the 4th grade. I don't know if there is a "right" time but I do know there's a way to give your kid a cellphone (and yourself some peace of mind while they're away at Summer Camp) without breaking the bank.
Walmart
offers the lowest priced unlimited plans that include unlimited t
alk text
and data/web.  Because who wants to spend all of their Summer fun-money on a cell phone?
I didn't tell him what we were doing. I just slyly walked him through the electronics department to the Walmart Family Mobile section.
The Walmart Family Mobile service is $29.88 per month (for the first line) Unlimited Talk, Text & Data service plan which includes up to 1G of 4G LTE data. That already saves me $1200 per year! Plus, there's no contract with this post paid service. You just pay for what you need. It's a great way to teach responsibility to a first time cell phone user.
Disclaimer: All prices for phones and plans included in this post are accurate as of the date of posting; however, these prices are subject to change. Please refer to http://cbi.as/ax84 or your local Walmart for current pricing.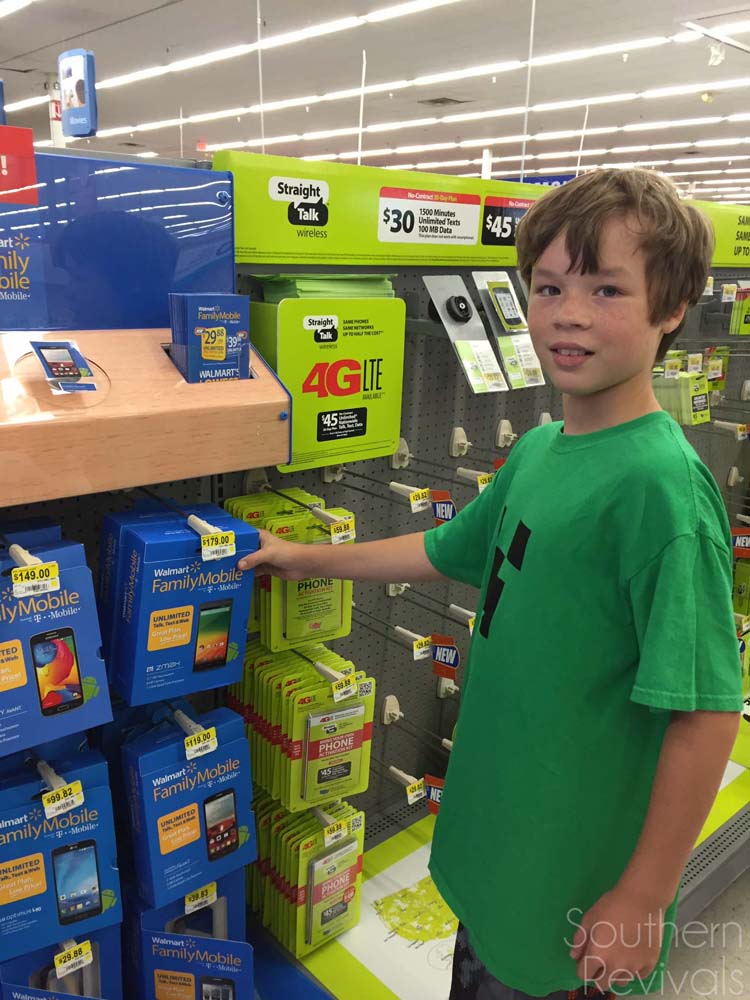 I can tell by the look on his face that he suspects something…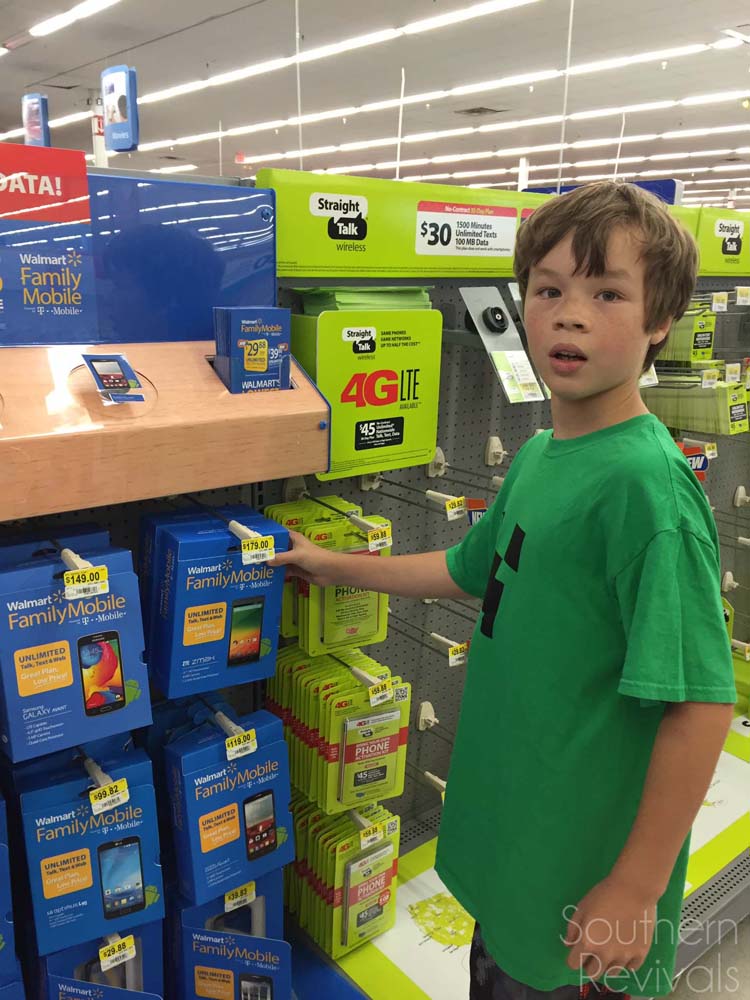 But it isn't this.
Surely she's joking. How many times has she said I don't need one.
Are you serious, Mom?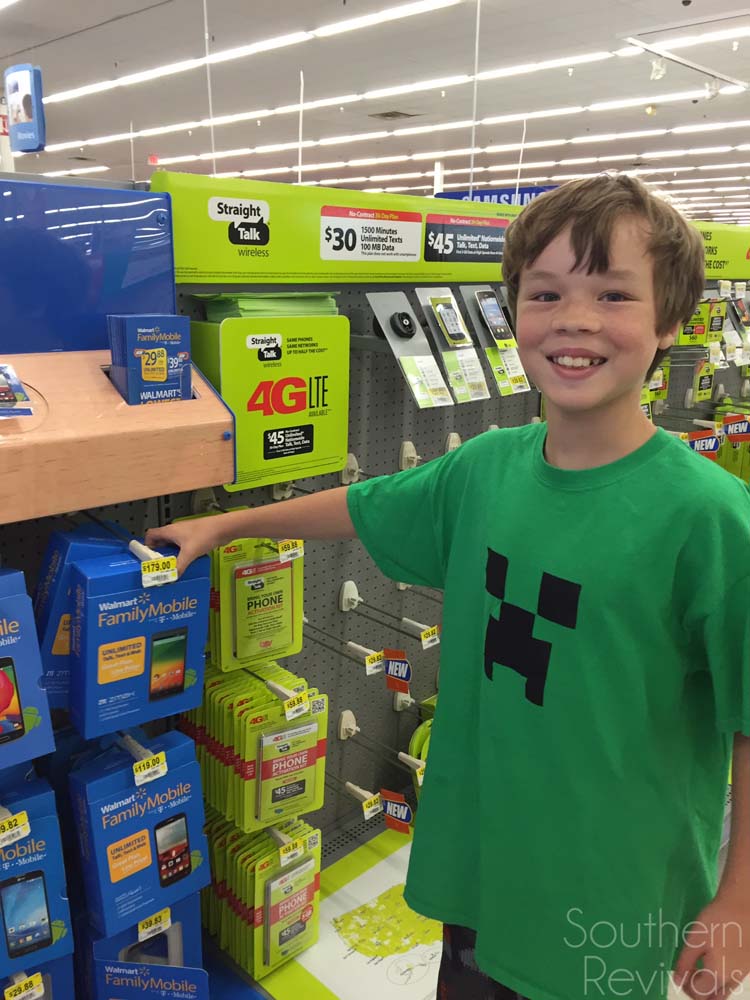 Yep. I'm serious!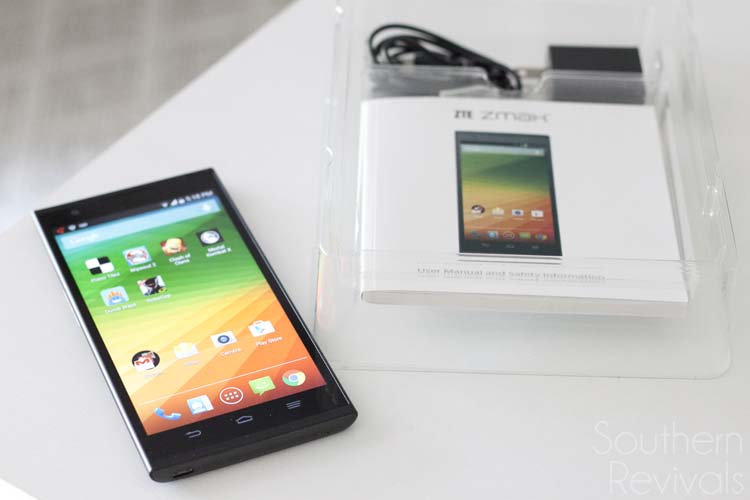 Because the truth is, now I need him to have one.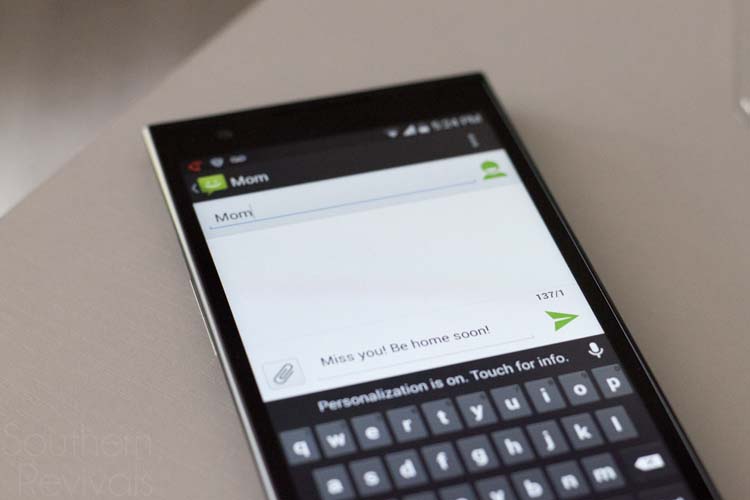 I'll never forget the first time he called me from a school bus one night after a sports meet from someone else's cell phone to tell me they were home early and he needed me to come and get him.
And now that I'm sending him off to summer camp for the first time ever I can safely say that it's probably going to be me who needs him to have the phone more than anything.

He'll have plenty of things to keep his mind occupied at camp.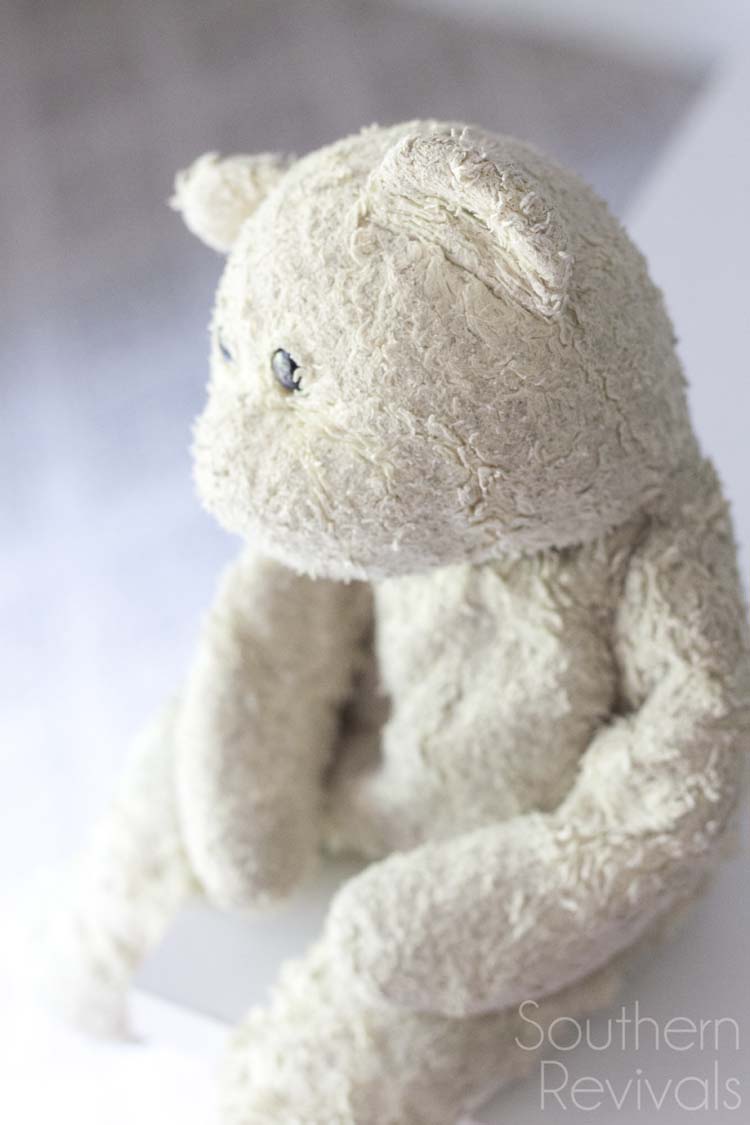 And even though he wouldn't dare bring all the comforts of home with him to camp he can bring us along and know that we're just a phone call away if he needs us.
I still think that might comfort me most.
Have you given in to the cell phone yet? And how do you save money for other fun Summer things? Let me know in the comments below!