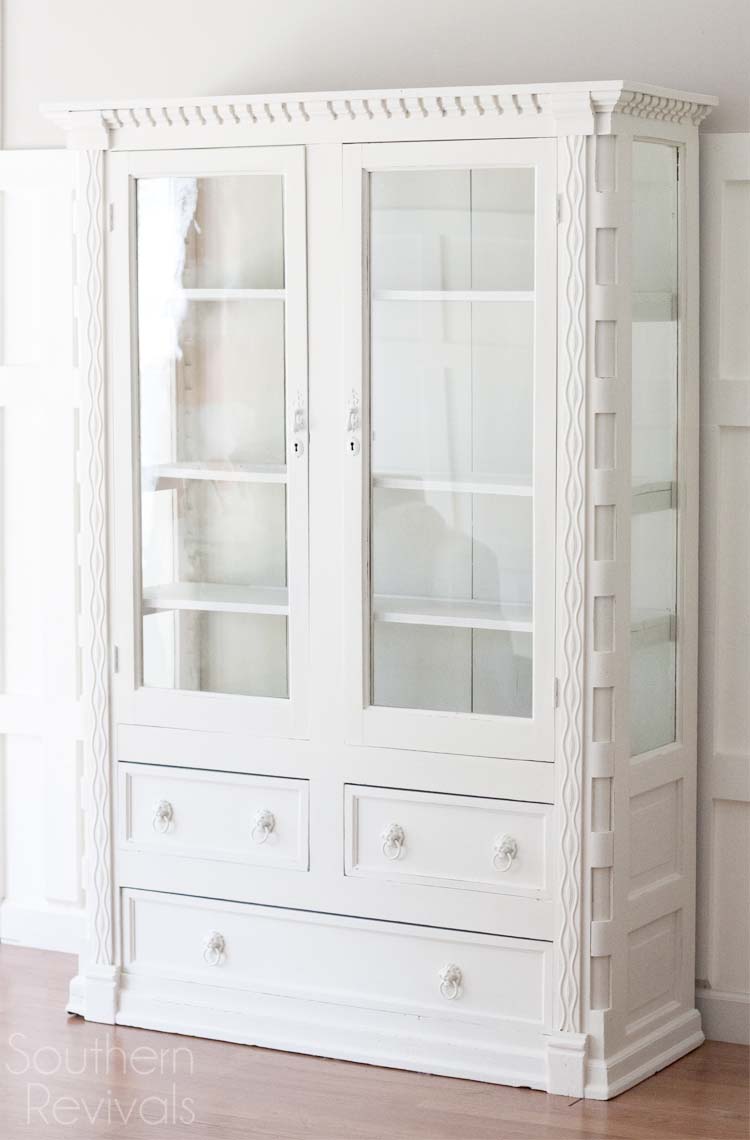 When my client first sent me the pic of this beauty in her natural state I was anxious to get started. I knew she'd turn out amazingly. But when I saw her in person and my heart sank a little. One look was all it took to reveal that tell-tale orange stain on her exterior and the battle that lay ahead. She was a "Bleeder"! Here's how I managed a crisp, clean and white mahogany china cabinet makeover without bleed through.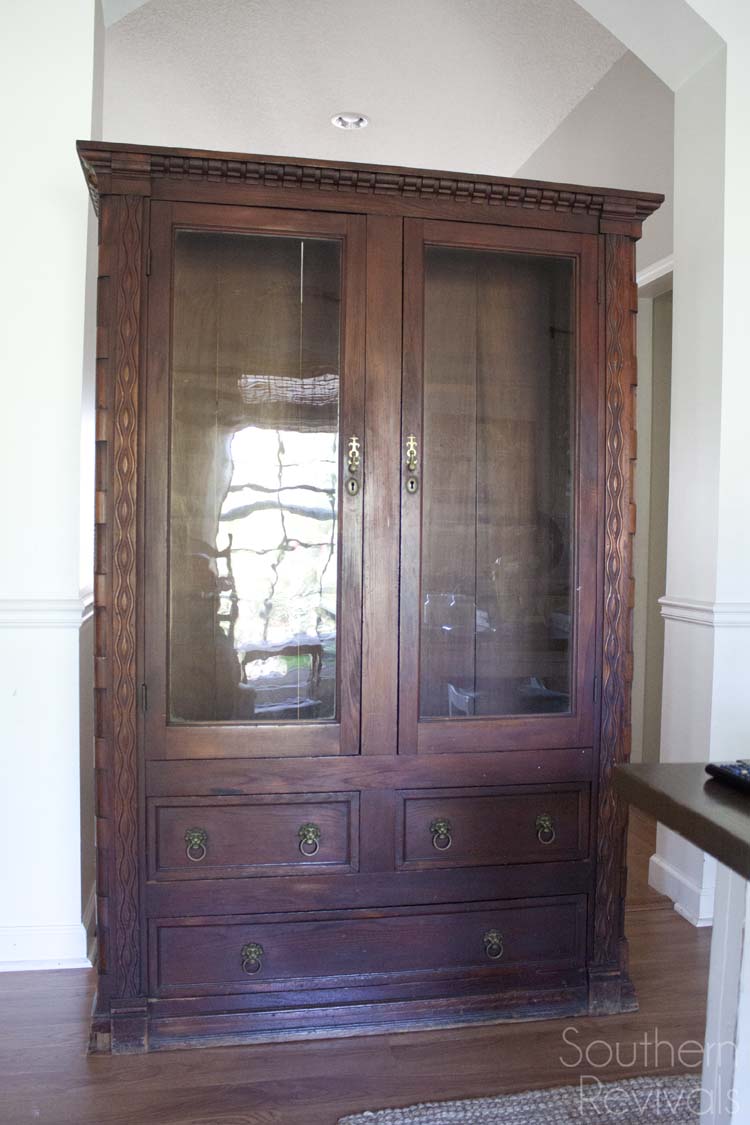 Do you know what a Bleeder is?
In the past certain water soluble dyes were used to stain furniture. For a mahogany stain red aniline dyes were employed. Without getting into too much detail, the things you need to know are these: 1) aniline is toxic 2) sanding does not help. Not just because it's toxic and you don't really want to stir it up but because it basically creates a red dust that you'll just be slopping around in your paint anyway.
How can you tell it's a Bleeder?
After a while you can just about took at a piece and tell but if you're unsure, simply take a wet rag and run it over the surface of your piece. Since I always clean my pieces with white vinegar prior to painting I usually just proceed with this process. If there's any orange-y residue on the surface of my rag, my suspicions are confirmed.
What can you do to prevent Bleed through?
You must seal it prior to painting. For this piece I used the Fusion Mineral Paint product line.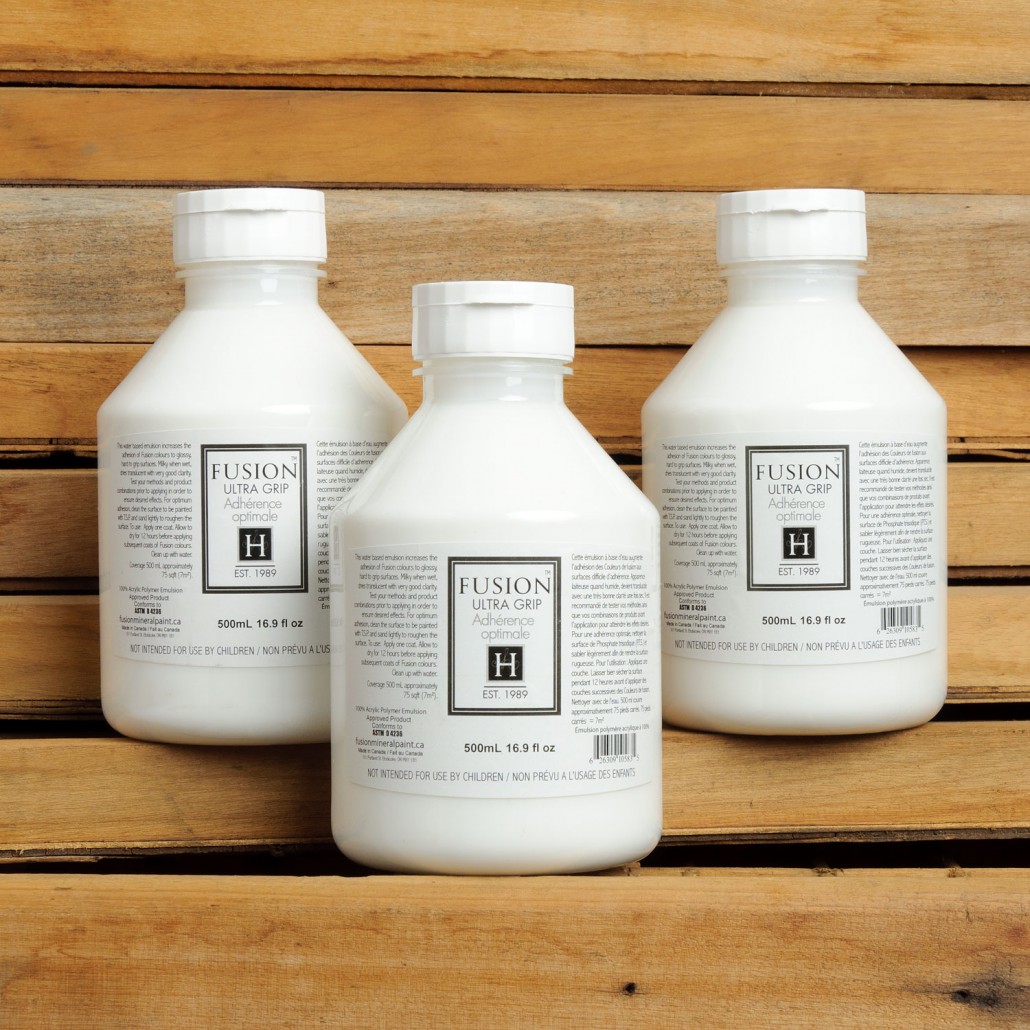 The Ultra Grip can be used to seal a piece like this prior to painting. I typically allow 3 days for it to cure prior to painting. This is the recommended cure time for MOST stain blockers. Many people will wait until a stain blocker dries and then paint and often have success. I  like to play it safe, especially with a Bleeder, because it saves me time and effort in the end.
Either way, make sure you do a test spot (and allow to dry thoroughly) prior to painting. I love using the Ultra Grip because it dries clear which allows me to still do a little distressing in the end and still have the stained wood look underneath.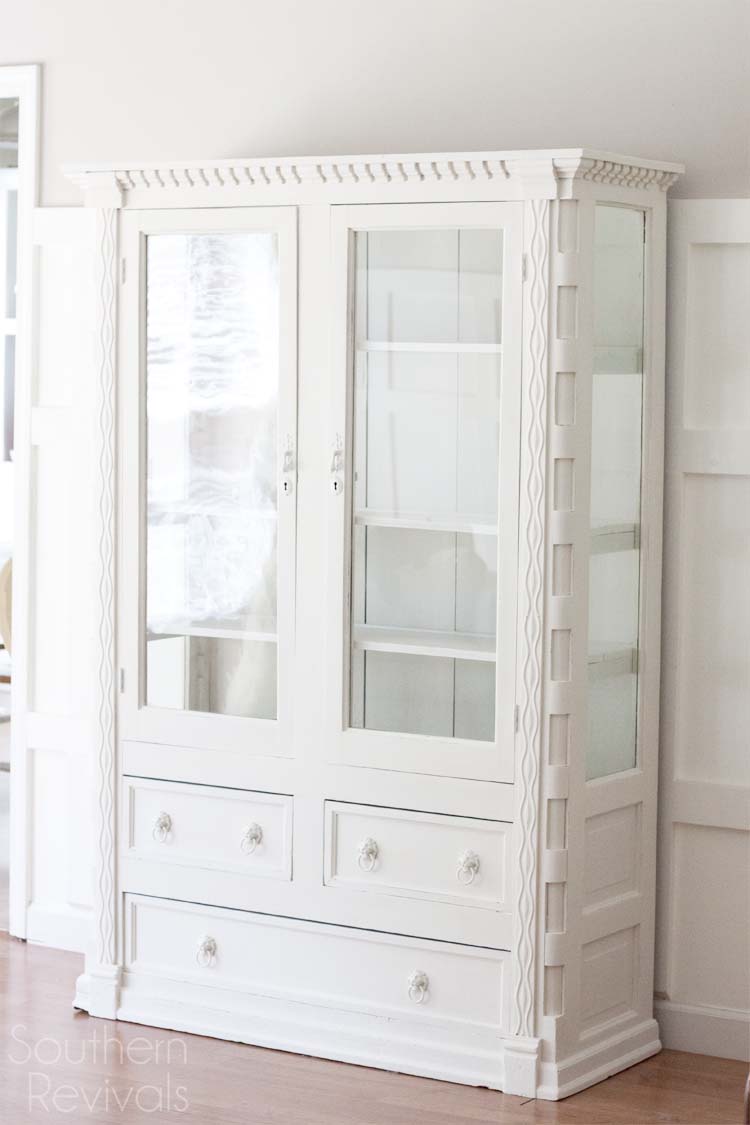 She is painted in Fusion Mineral Paint's Casement. Their paint has a built in top coat. You know, which means less work!
Check out that gorgeous wavy glass…
And those lion pulls. Which I also coated with Ultra Grip because otherwise the brass turned my paint green.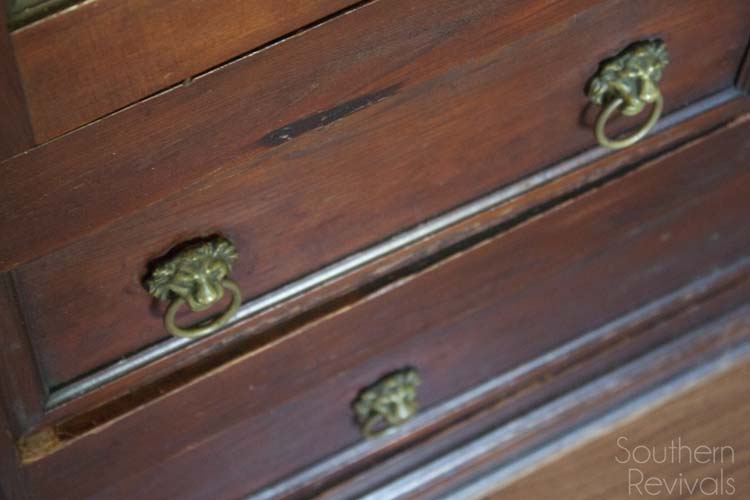 You can see their green tint here. I did clean them thoroughly with vinegar before starting as well.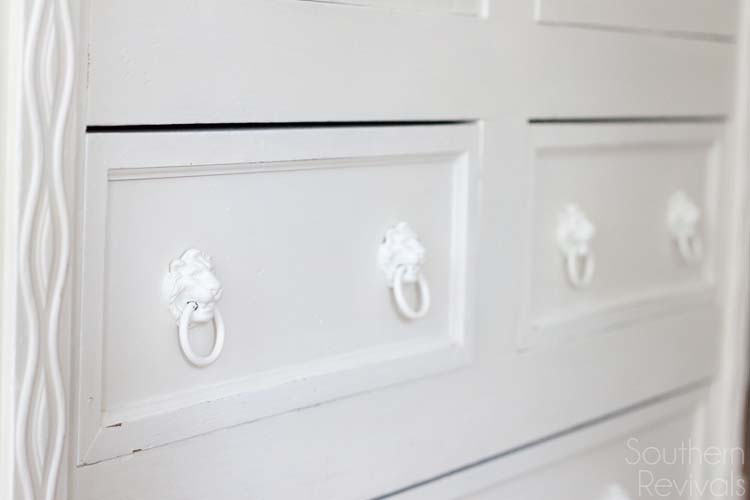 Now they are clean and crisp with no trace of green.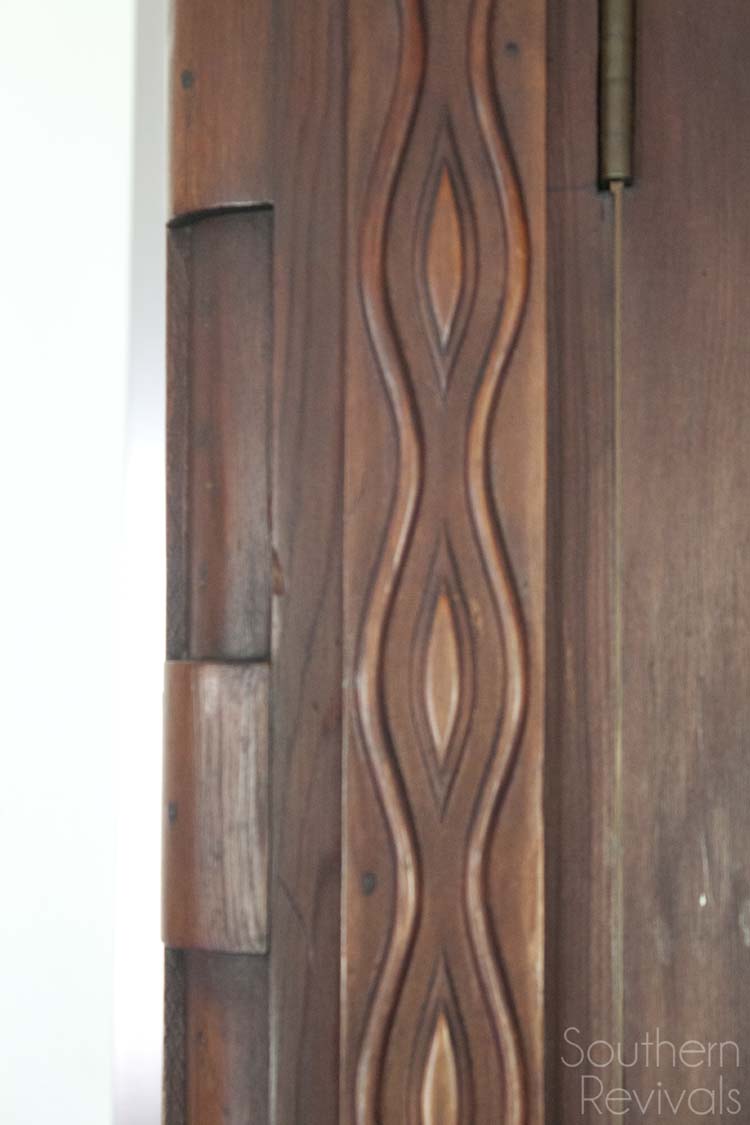 I love all the wood detail.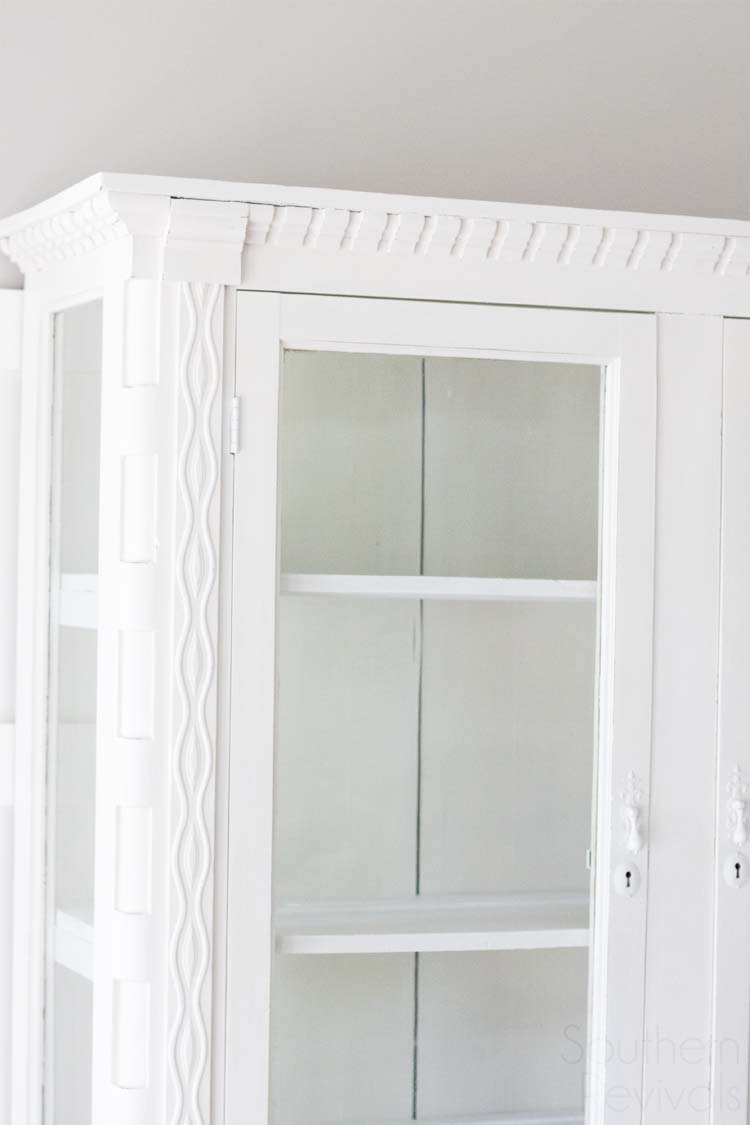 I don't know about you but these always stand out more to me when they're painted. Especially when it's a clean, bright color.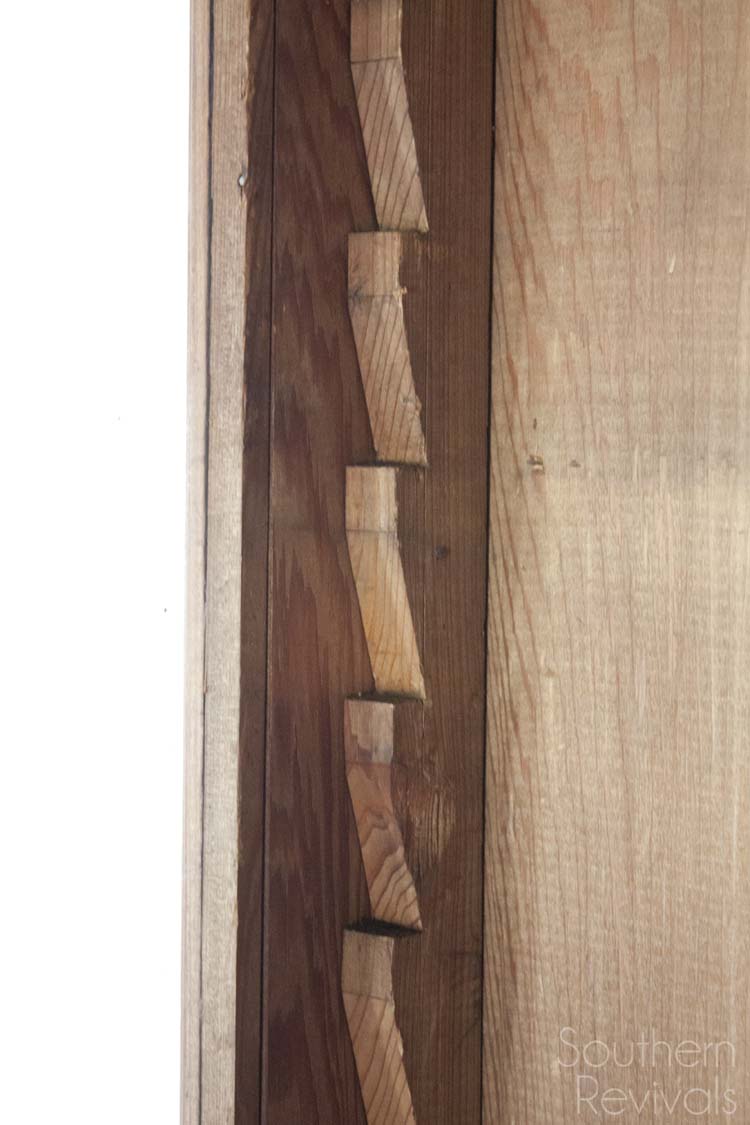 This cabinet, with its handcrafted detail, had been sold to my clients while they were still in college with the promise that they'd never sell it. It reminded me of the story of my Milk Paint display case. I love a good story. And I love these shelf holding "teeth". It is even signed on the inside.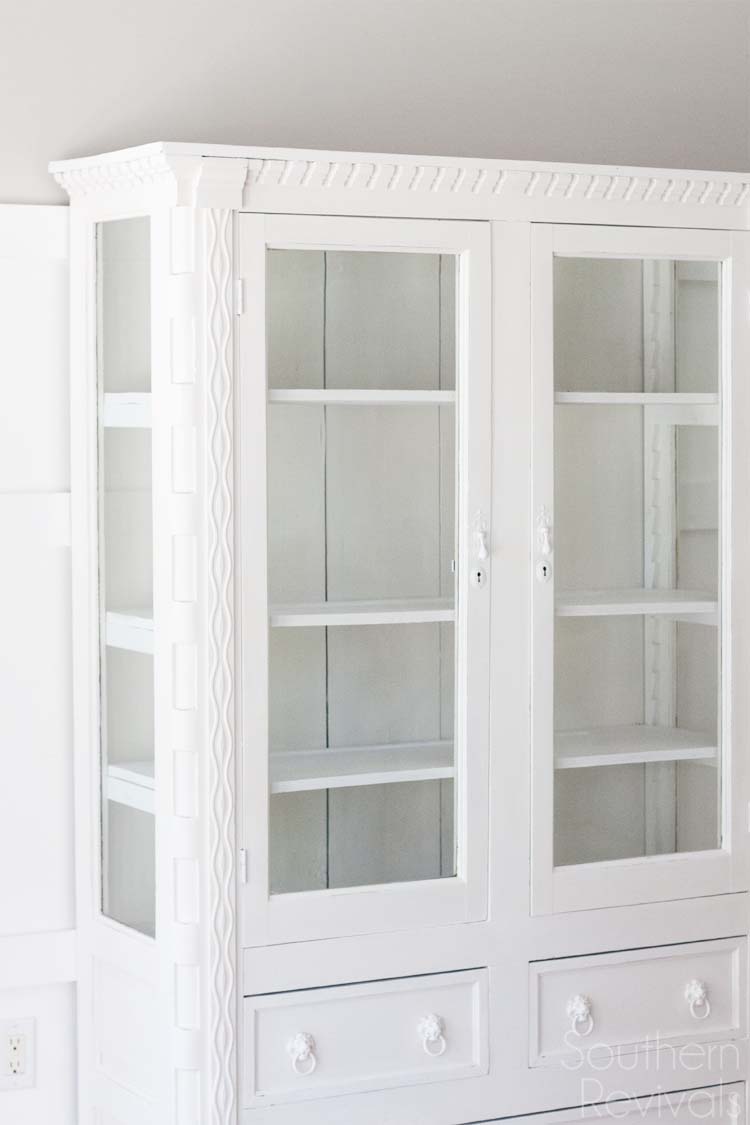 These "teeth" were designed to hold these small strips of wood and the shelves sit on top.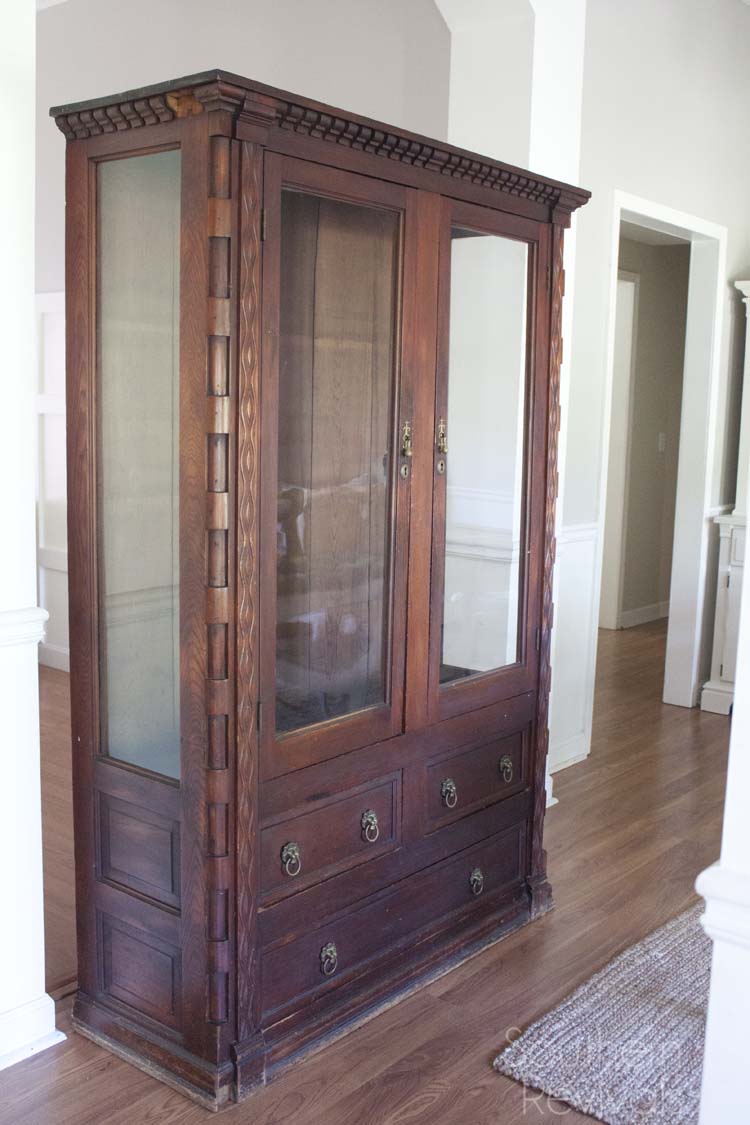 Now all of her time worn, moisture damage is gone. Her missing wooden details replaced.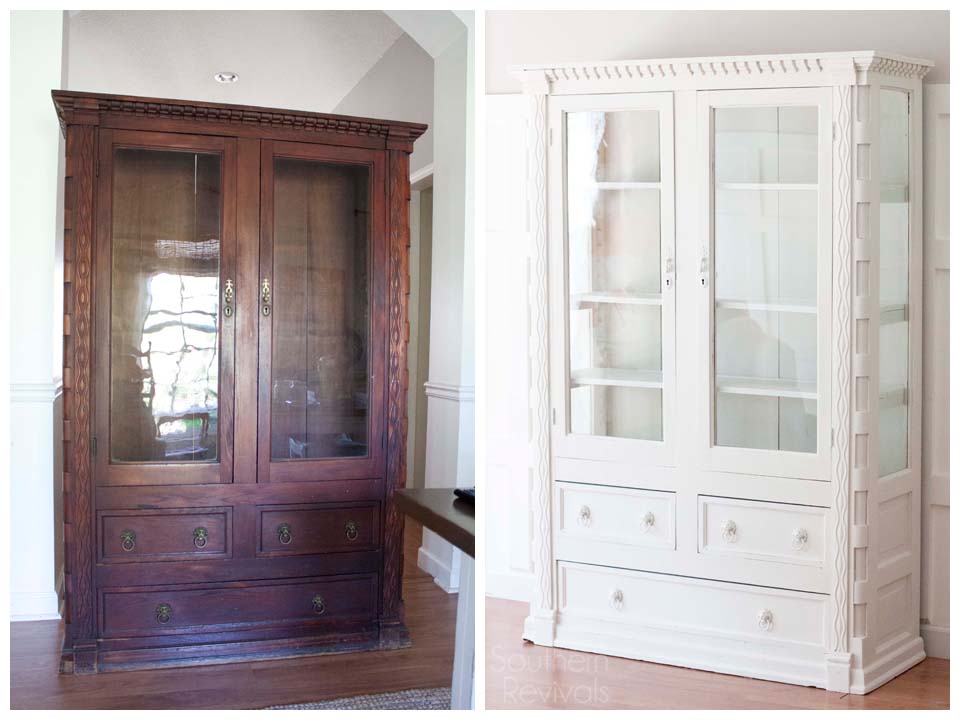 It was all about keeping a promise but keeping her relevant to my client's space. And while her imperfections have been repaired her perfect imperfections and character remain. She's off to the beach house to live out the rest of her life. Promise kept.