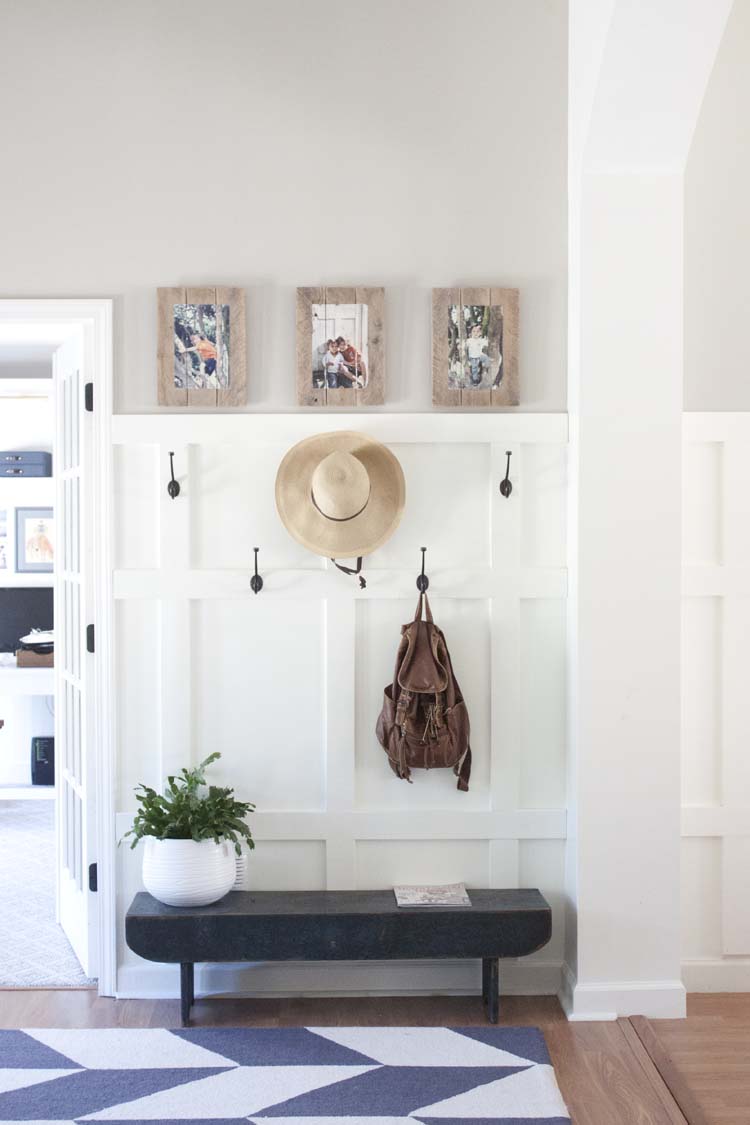 The modern farmhouse entryway makeover is in the books! I can't tell you how good it feels to really be making progress in this house of mine. The office is done, the dining room is done and the boys' rooms (here and here) are done.
Except the oldest is already ready for a more grown up makeover but he'll have to wait a few more months. I still have the living room to finish up (I'm struggling with choosing a sofa) but for the most part our main living areas are ready for the upcoming holidays and I cannot tell you how good that feels to me.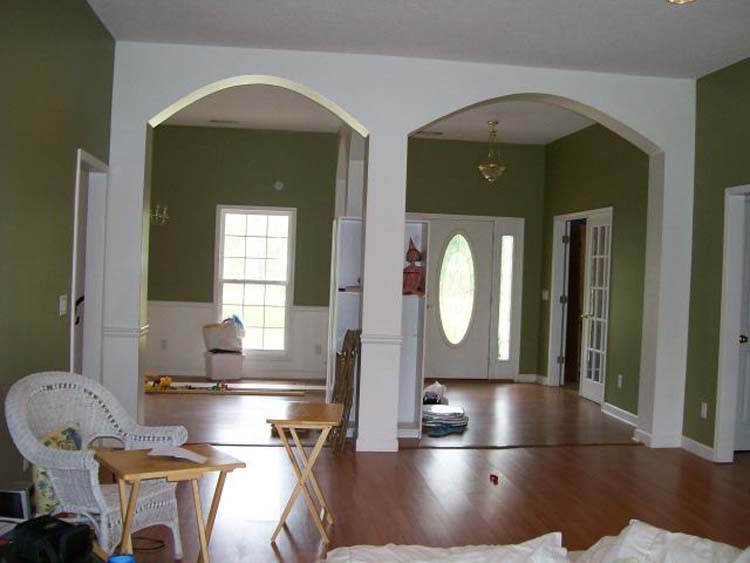 This is a photo of the foyer (on the right) and a partial of the dining room (on the left) from the living room as it looked just after we moved it.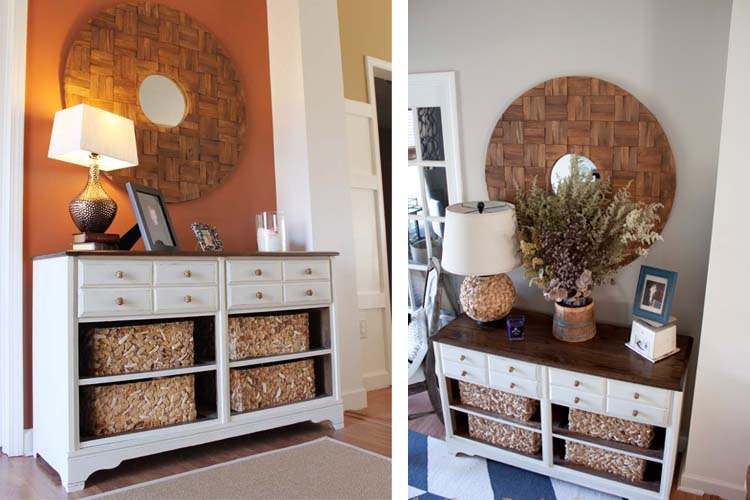 I had to get rid of that green ASAP. I tried living with it until I knew exactly what I wanted but I just couldn't do it. Which lead to this orange debacle on the left.
Then I realized something very important about myself. I much prefer a more neutral palette and then add in color and texture with decor. The road to finding my perfect gray was a long one but in the end it was a lasting choice.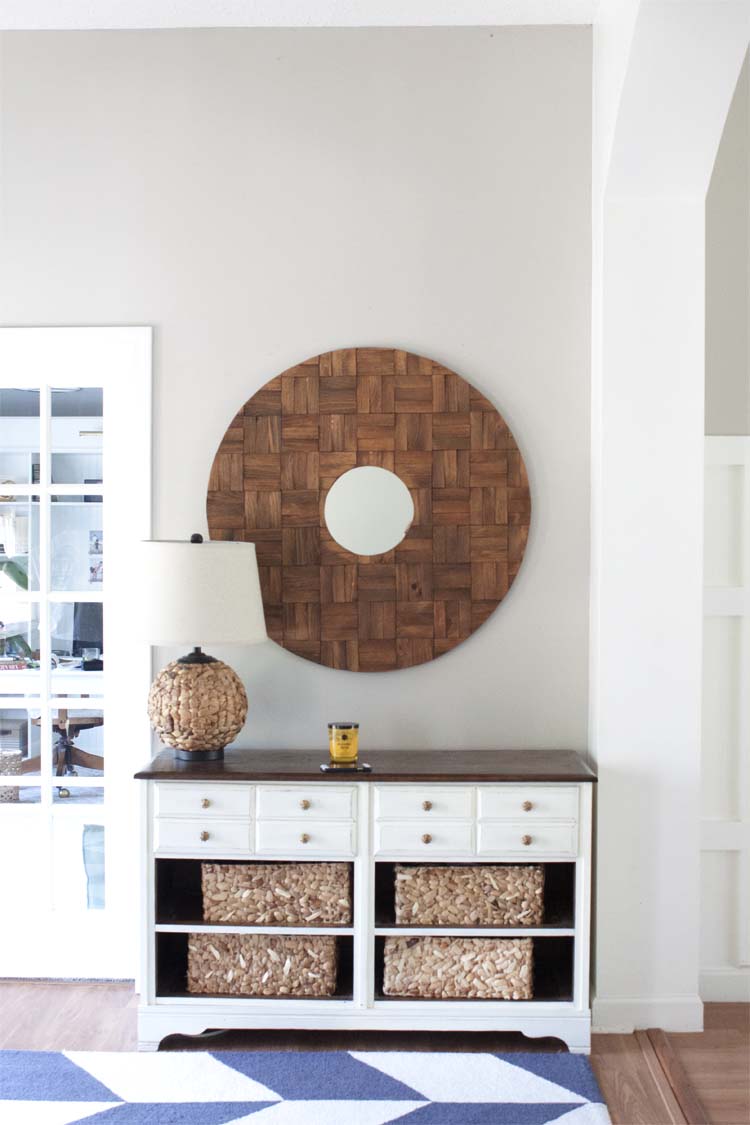 For many years one of my very first furniture makeovers, this vintage dresser converted with baskets for Lego storage, worked perfectly in this space. It was such a pretty makeover that I was so proud of.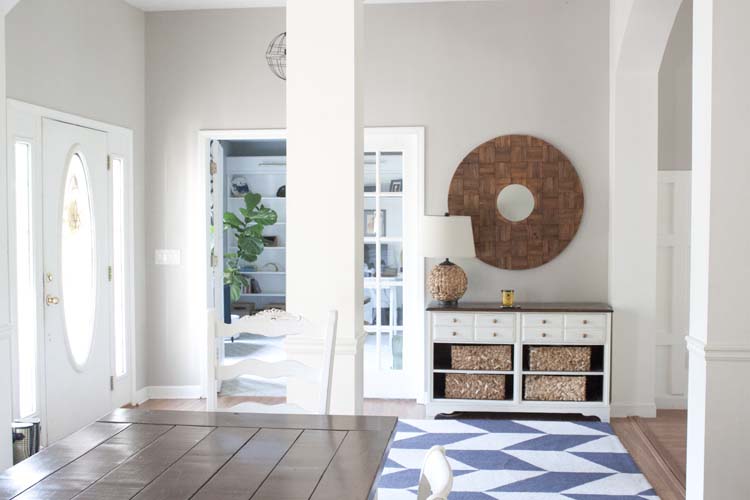 But in the end, Lego creations by the front door, constantly uneven baskets and the fact that the top just became a drop spot for…..everything, made it not so ideal anymore.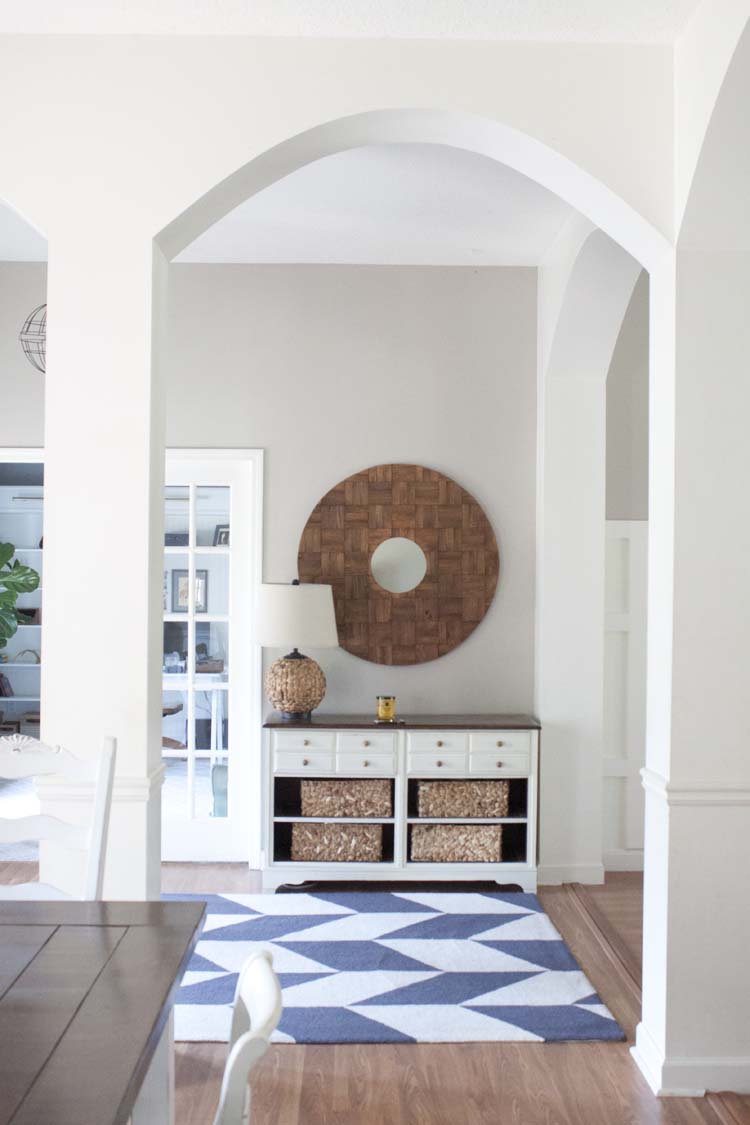 What we really needed was a drop zone that served its purpose. A place to put on your shoes. A place to hang up your jacket, scarf or backpack. And something that looked pretty, too.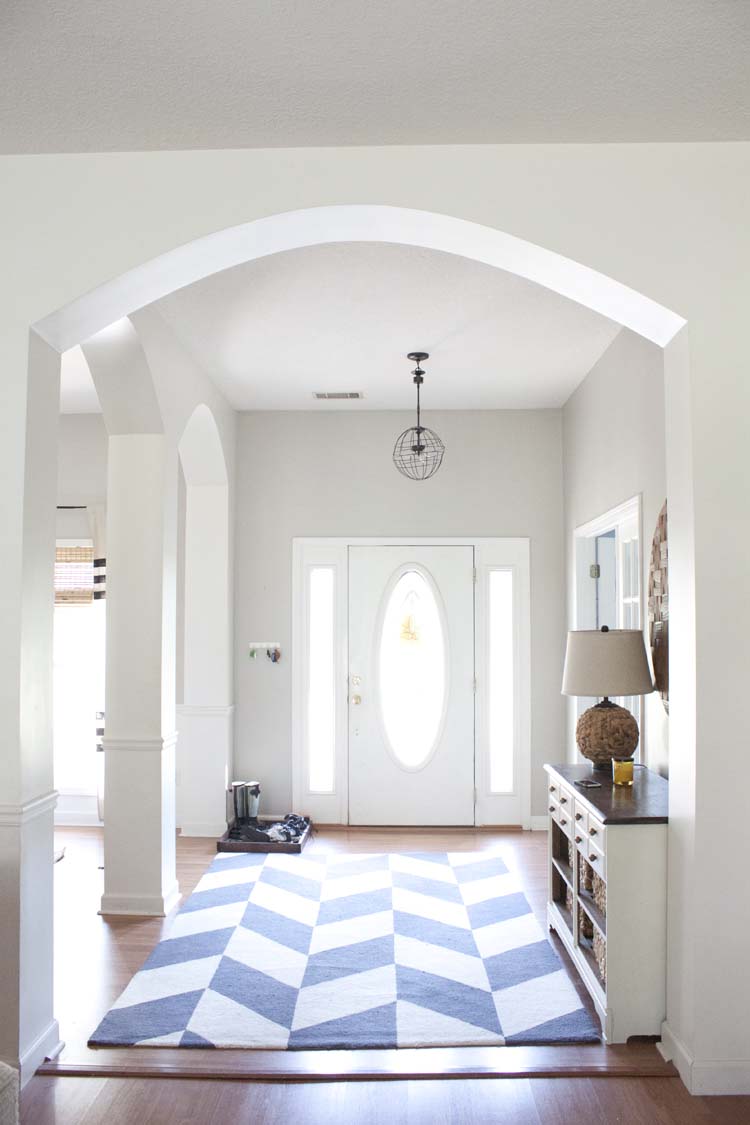 Also, something that had been bothering me for a long time was this DIY light fixture I'd completed years ago. I converted that brass fixture (the one you see hanging in the foyer in the original pic) using metal wire planter baskets.
I had never found the size baskets I really wanted, these are really too small and ill fitting. But I wound up using  it like this for years, because it was better than the brass one, until I found some perfectly sized ones. Now was as good a time as any to update it.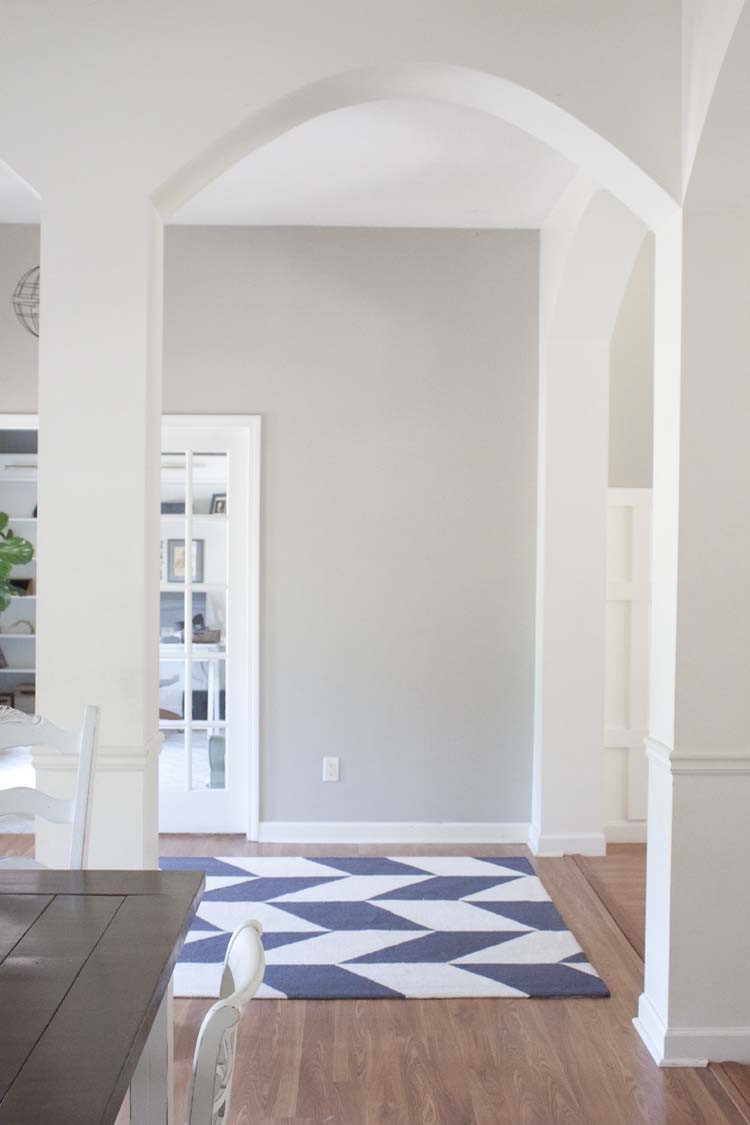 As I was planning out the dining room makeover I decided to take everything out of the foyer, too. That way I could see this blank space before deciding what to add back.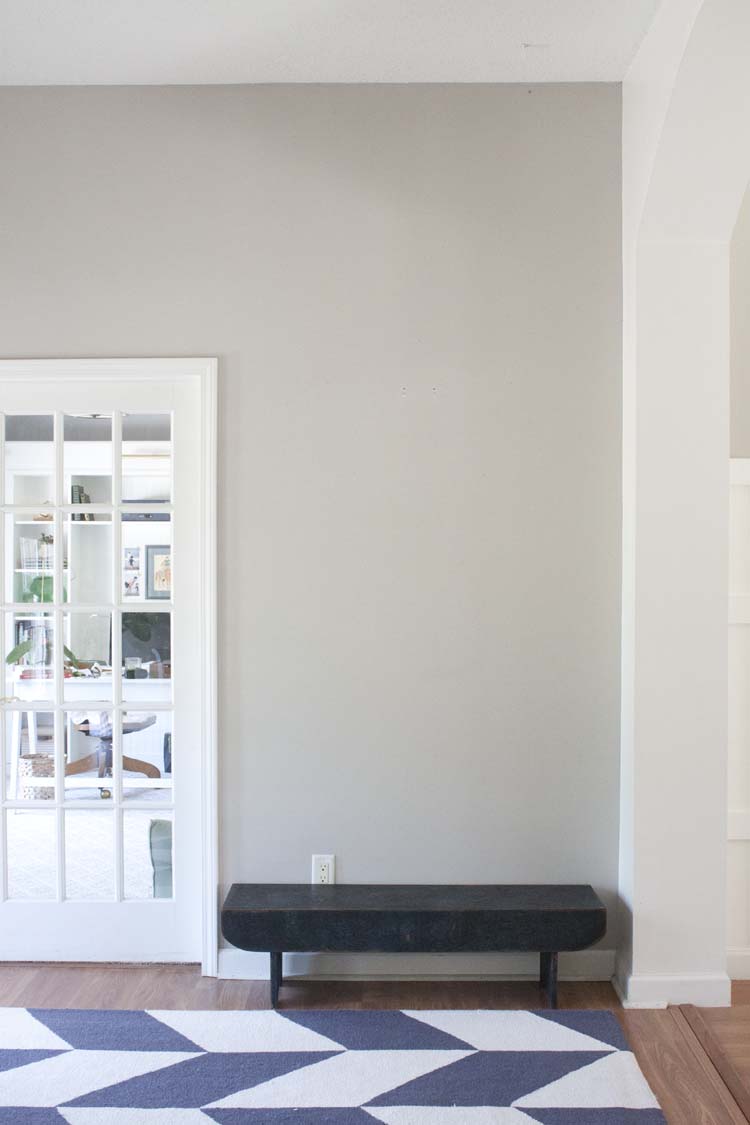 I took out the dresser and moved it upstairs to the playroom. It fits the game consoles perfectly. I moved that awesome DIY mirror into the new dining room and then decided to bring in that cute little farmhouse bench I recently built into this space. It's perfect for putting our shoes on before heading out in the mornings.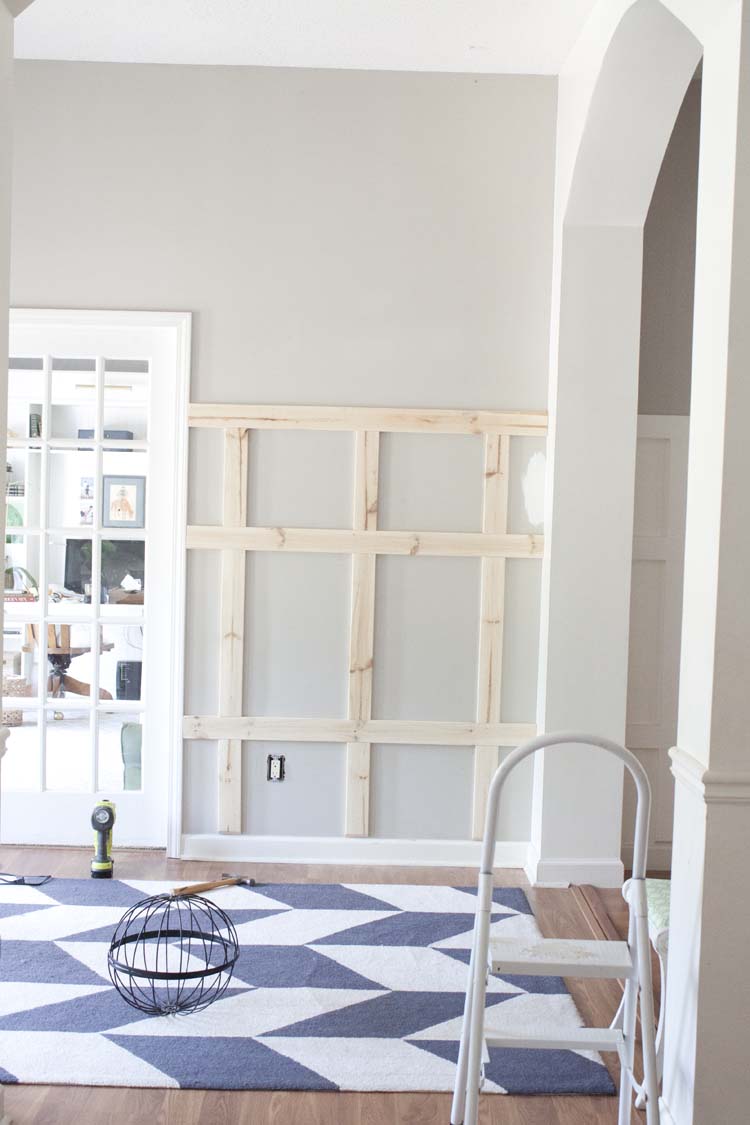 And then I did something that, quite frankly, I'm surprised hadn't occurred to me to do before. I extended the faux board and batten from the living room into foyer but just on this wall.
I feel that it turned out to be the best decision I could have made.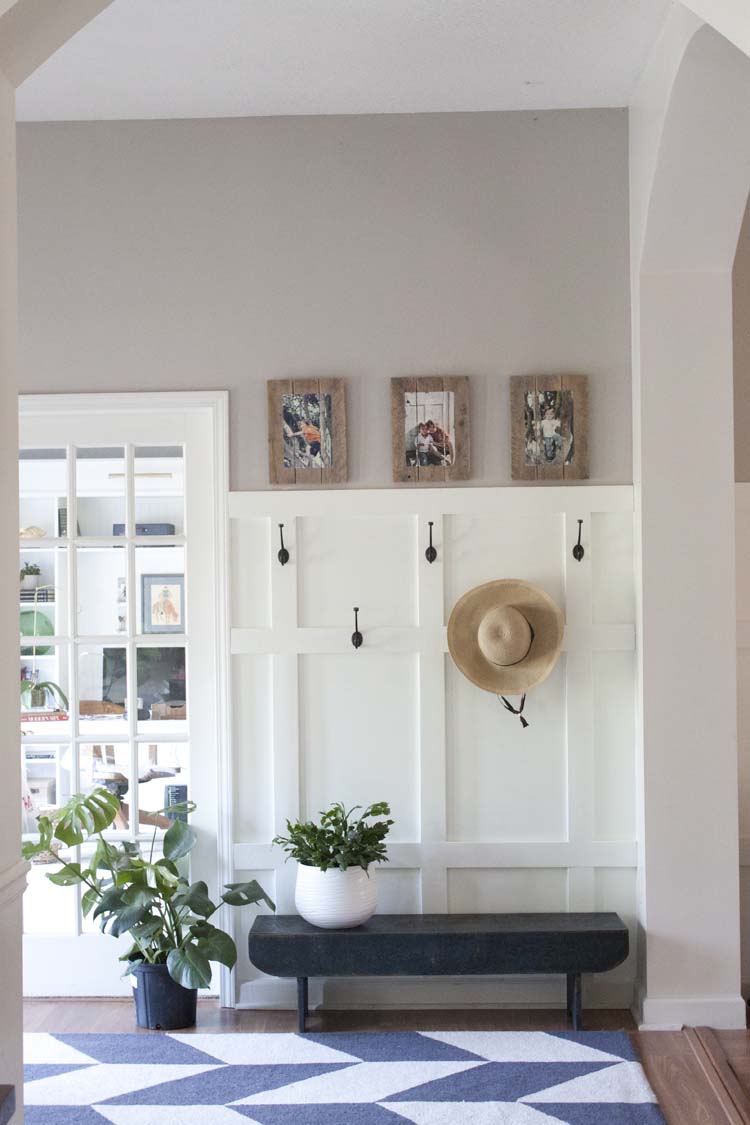 The effect is simple but completely gorgeous. The best part is that this space serves a function that we really needed. I added some staggered oil-rubbed bronze hooks and moved my photo transfer pallet frames (possibly the most popular post on my blog) of the boys into the foyer where they work much better than on the larger wall they were on before.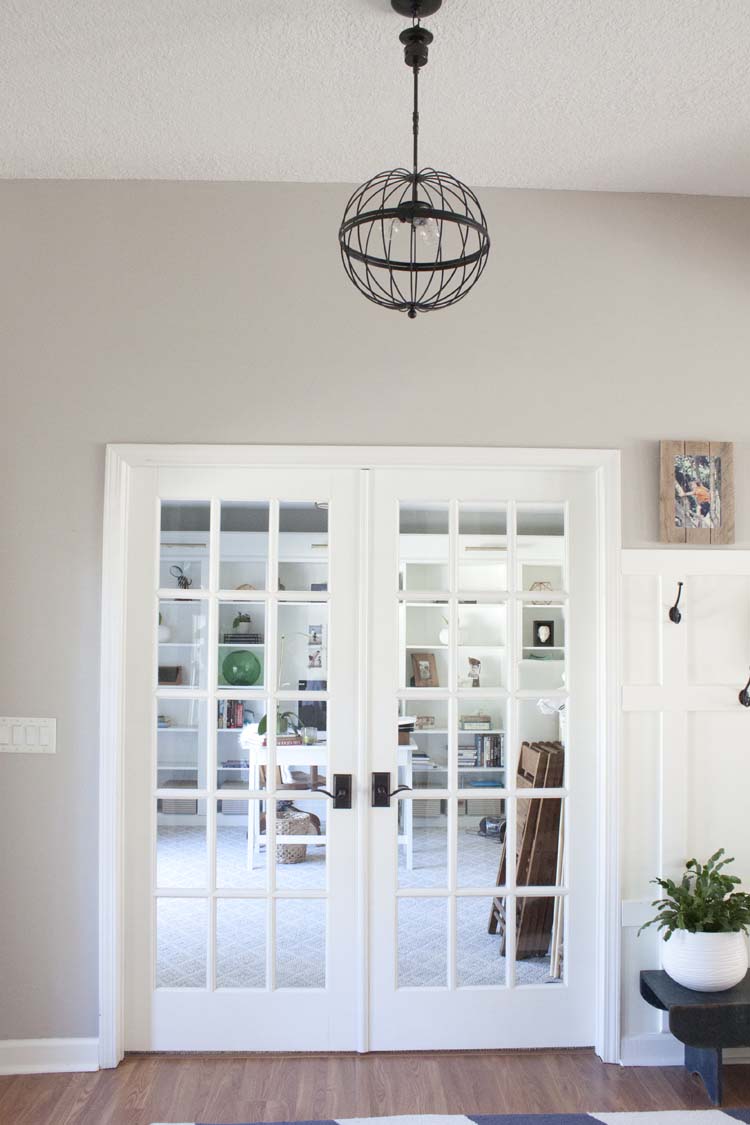 And I finally got the light fixture right. I changed the baskets to larger ones, the light bulbs to a more modern looking round bulb and added a little finial at the bottom for more of a finished look.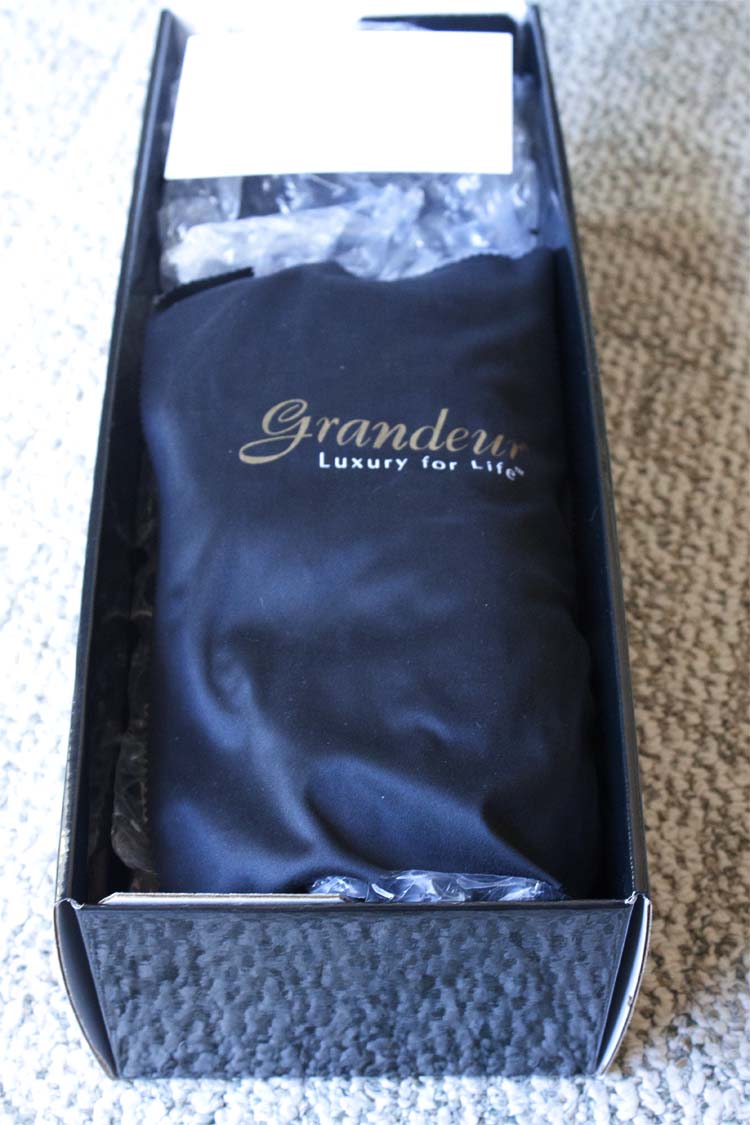 *I was given this gorgeous handleset to review for this post.
Something I've been doing throughout the house is swapping out old dated fixtures and hardware. I decided to change out the door hardware for the office door, from brass, to a more modern bronze that works well with the hooks and basket light fixture.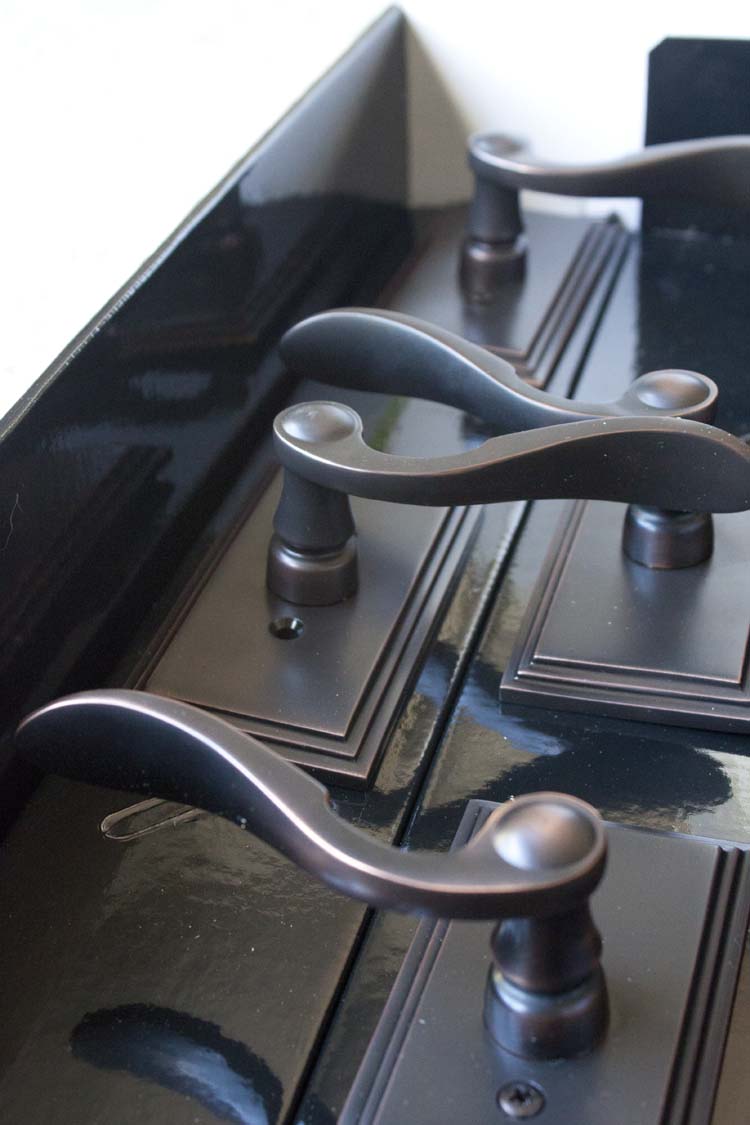 I chose the Carre Collection with the Carre short plate and Bellagio lever in Timeless Bronze from Grandeur Hardware. I mean, they're gorgeous even in the box!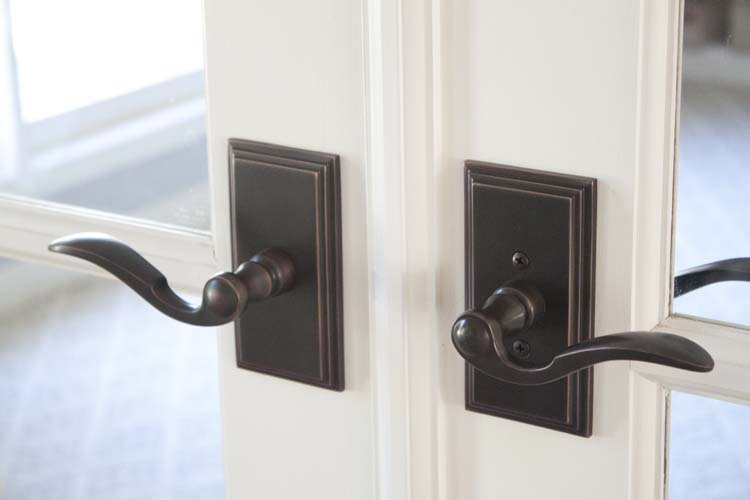 But make an absolutely stunning statement on the door. They were incredibly easy to install since they fit the existing bore holes perfectly. It was a five minute change up.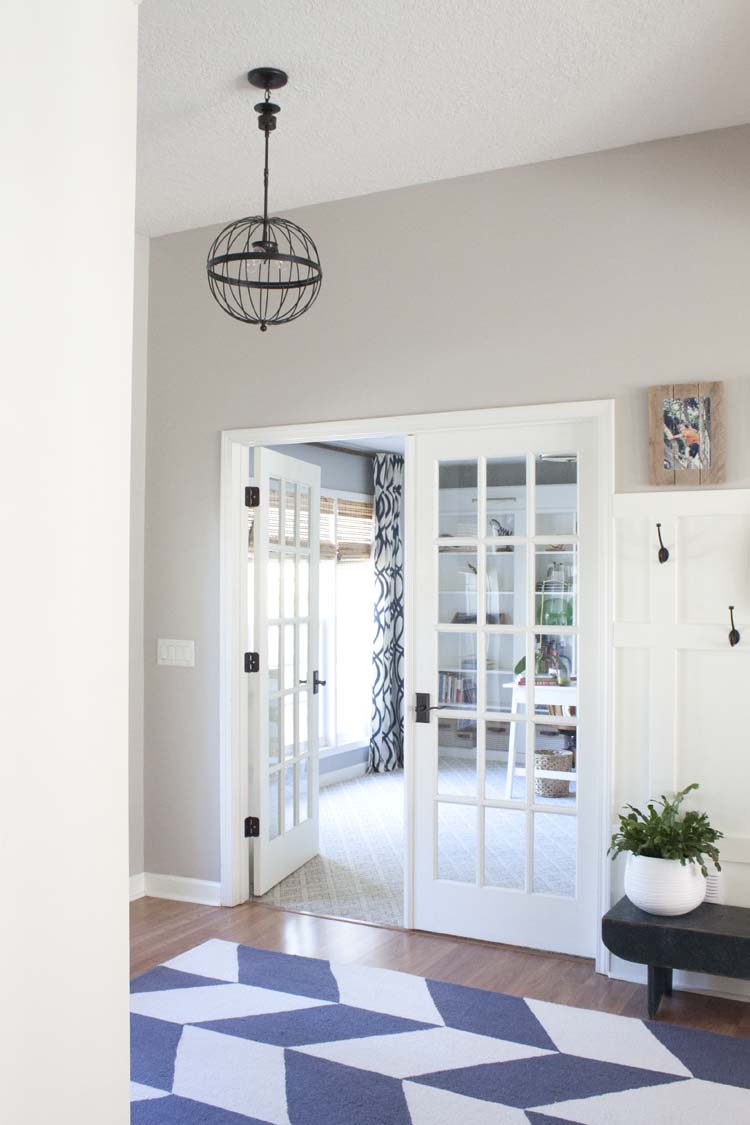 To pull the look together completely I spent a few bucks on changing out the hinges to match. It all came together so nicely and I'm so pleased with our new space.
Even though this makeover was really more of a simplified one, it is far more functional than the old space. That being said, the thing I can't wait to do most is to decorate it for the holidays. See it here all dressed up for fall.
So what do you think? Is this a good example of a less is more makeover?