3 Easy (and overlooked) Room Makeovers Under $20 is brought to you as part of a collaboration with Kwikset. Thank you for supporting the brands that make Southern Revivals possible.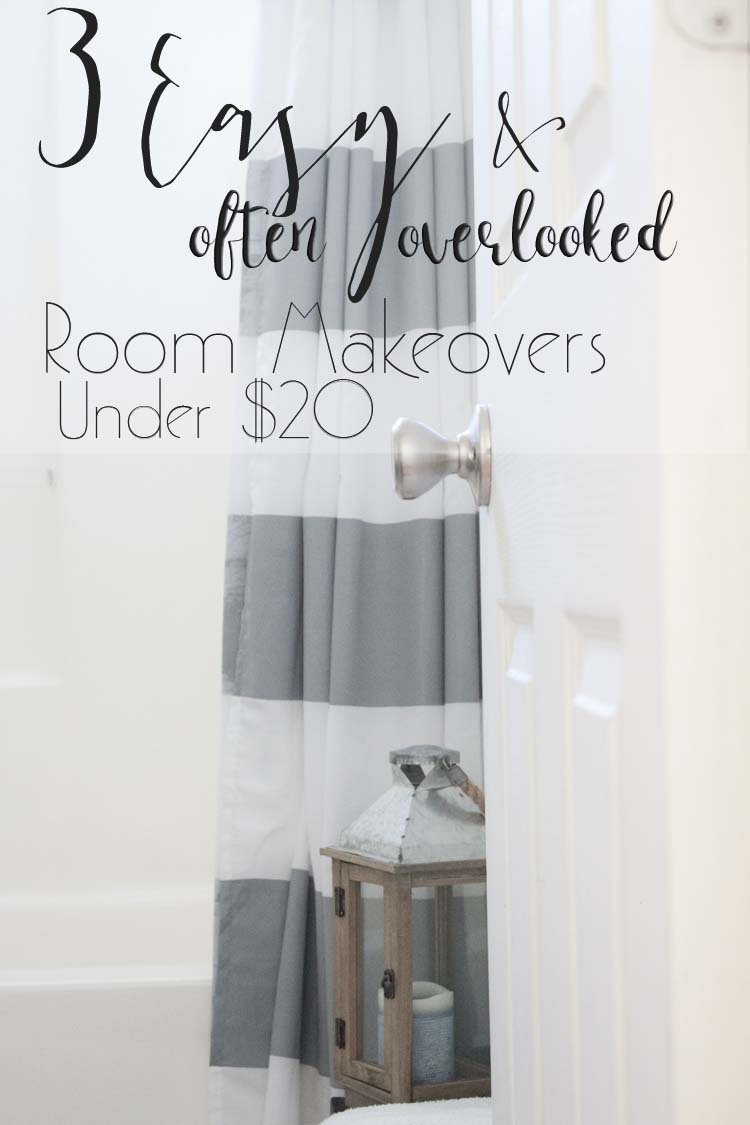 When we moved into this home I remember being so overwhelmed by all there was to do that I often got lost in the tiny details. And that usually meant I got less done. It took me nearly 10 years to realize that a makeover doesn't have to be large in scale to make a big impact. It can be as simple as these 3 easy (and often overlooked) room makeovers for under $20.
I mean, I've done my fair share of large scale including our office makeover and more recently our entryway got an update, too.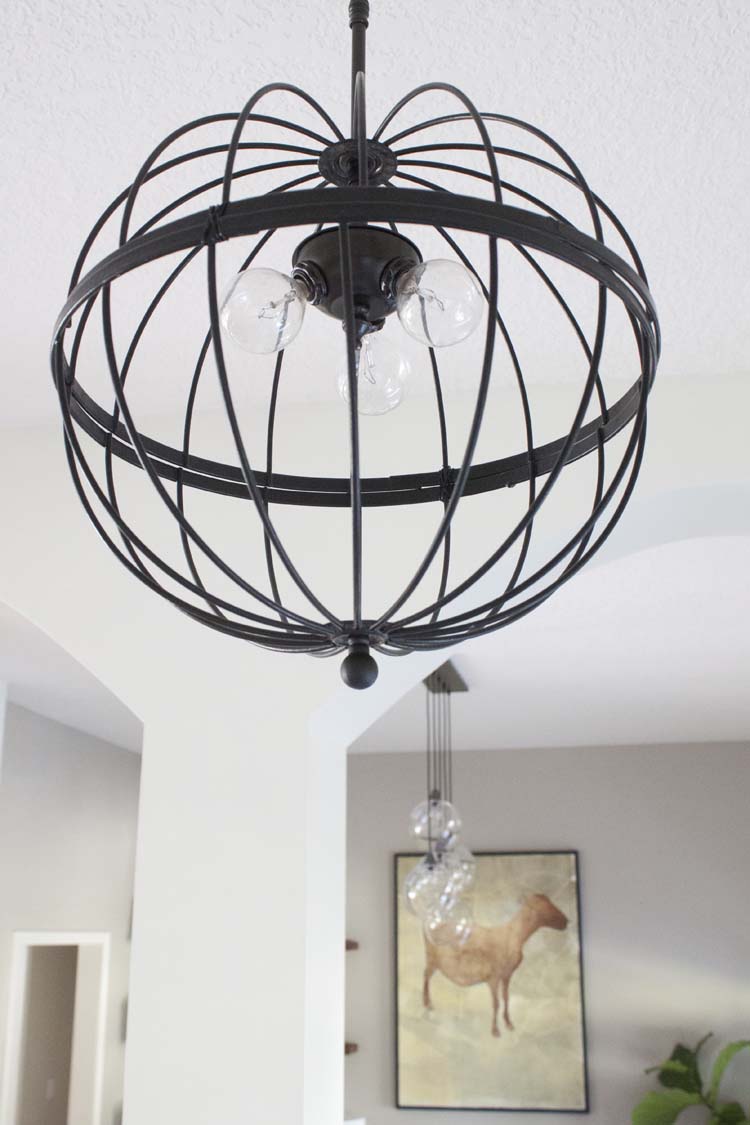 And then there was our dining room makeover in the middle.
But it never fails to impress and surprise me when the small things have such a big impact. And it's always nice to get a freshly updated look for the entire room without having to spend a fortune.
#1 – Refresh your trim and baseboards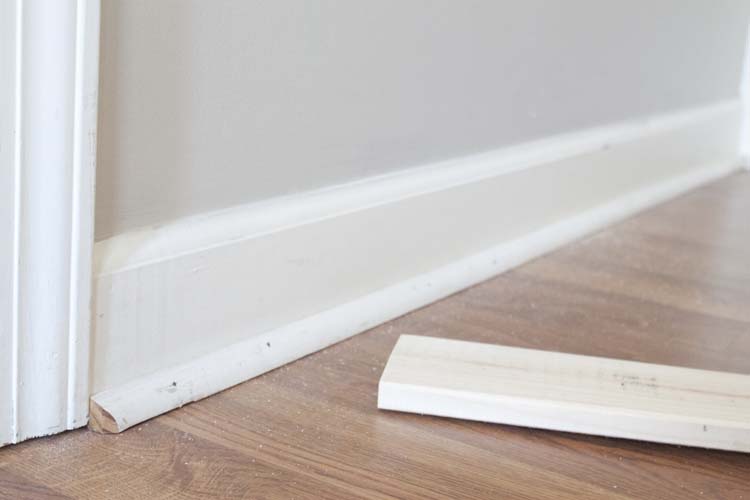 I could kick myself for waiting so long to get to this. In my defense I was putting it off until we got our wonky floors replaced. I knew that would mean pulling up all of our quarter round, at least, rendering painting it all pointless. But the truth is it's going to take a ton of time and money to replace all of our floors. Plus, it's been a while and I haven't gotten to it yet, so putting it off really didn't make any sense. I could have enjoyed a refreshed room sooner.
For the price of a quart of paint you can breathe new life into an entire room just by freshening up the paint on your trim and/or baseboards. A good cleaning goes a long way but when that no longer has an impact it might be time for a new coat of paint.
#2 – Change out your duct covers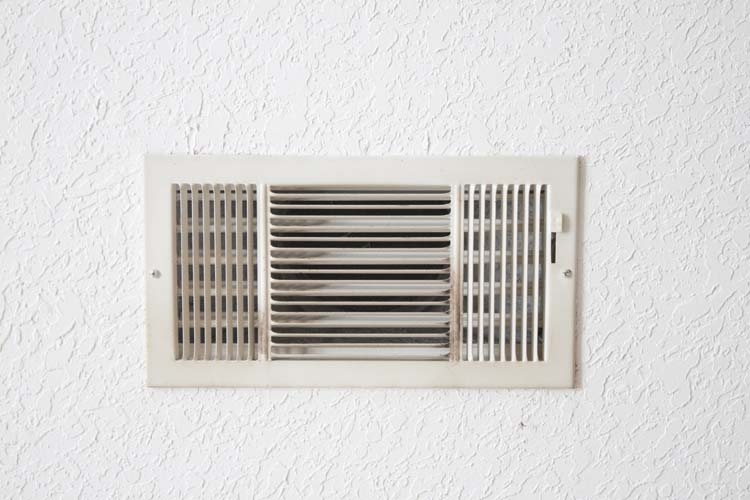 Has this ever happened to you? You look up at your ceiling one day and somehow there's this rusty and flaky monstrosity where your duct cover used to be. It makes sense. All that moisture eventually wears away the coating on your metal vents and eventually they start to rust which makes them look perpetually dirty.
You could take them down, give them a once over with a wire brush to remove any loose or flaking paint and then spray paint with a rust blocking formula.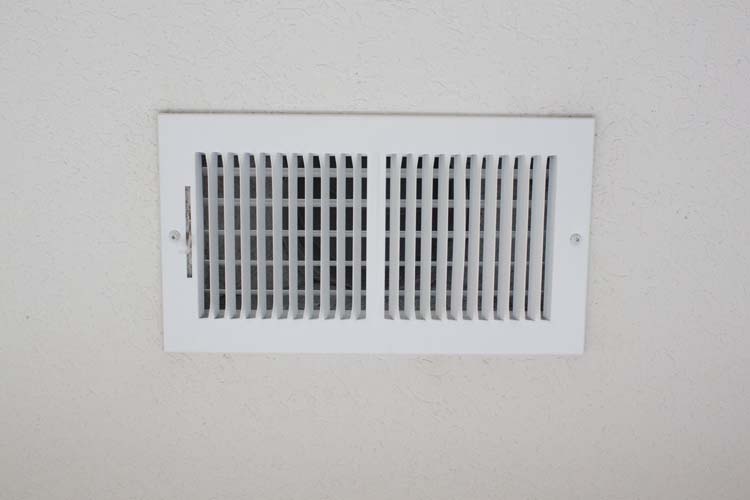 Another alternative is to just replace them with a non-metal version like I did. These are less than $9 each, they're easy to install and, if you take it one room at a time, they're just as cost effective a choice as repainting.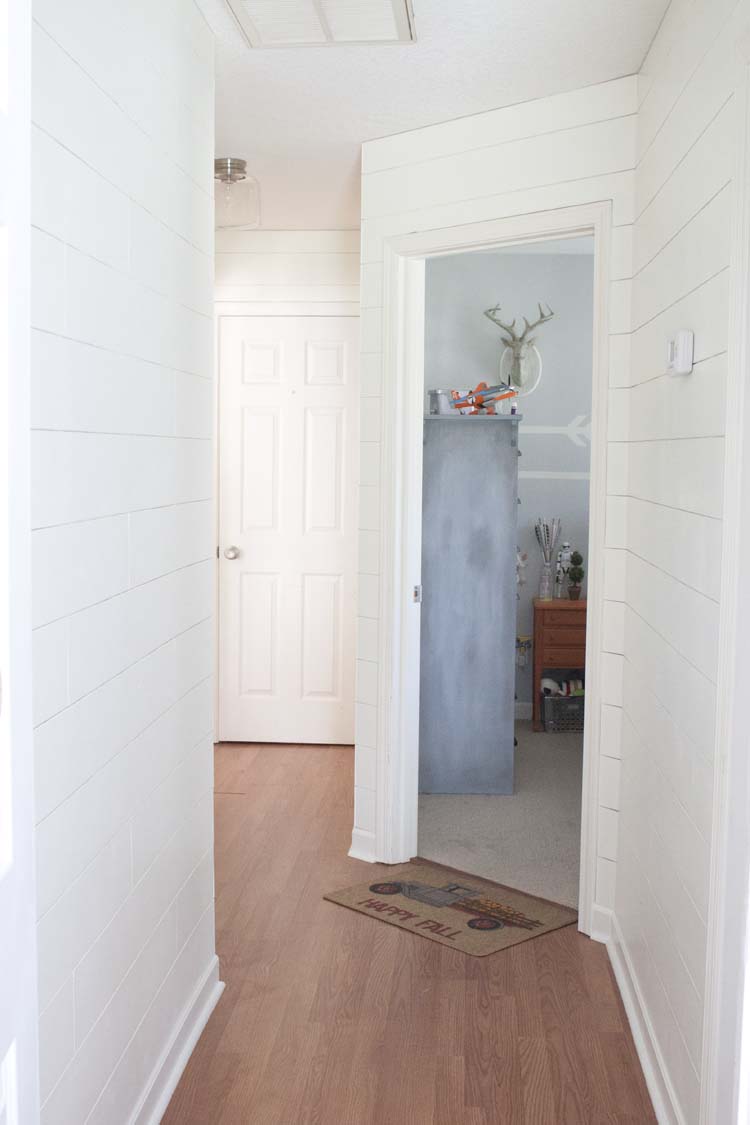 I recently updated our hallway with the same DIY faux shiplap technique I used for our dining room. It obviously cost me a little more than our dining room since I took the shiplap from floor to ceiling. I spent around $100 to transform this hall, including paint.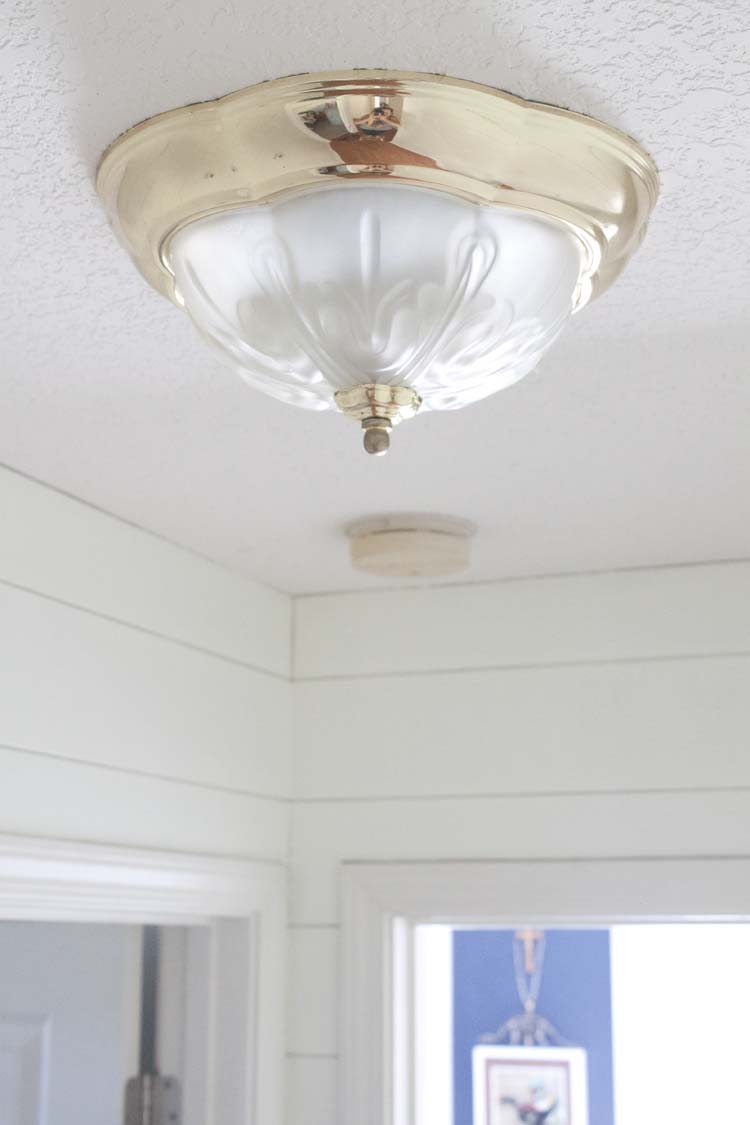 And then it was finally time to get rid of "the girls"; those brass flush-mounts that have been lovingly referred to in recent years as boob lights. I'll just leave that right there for you.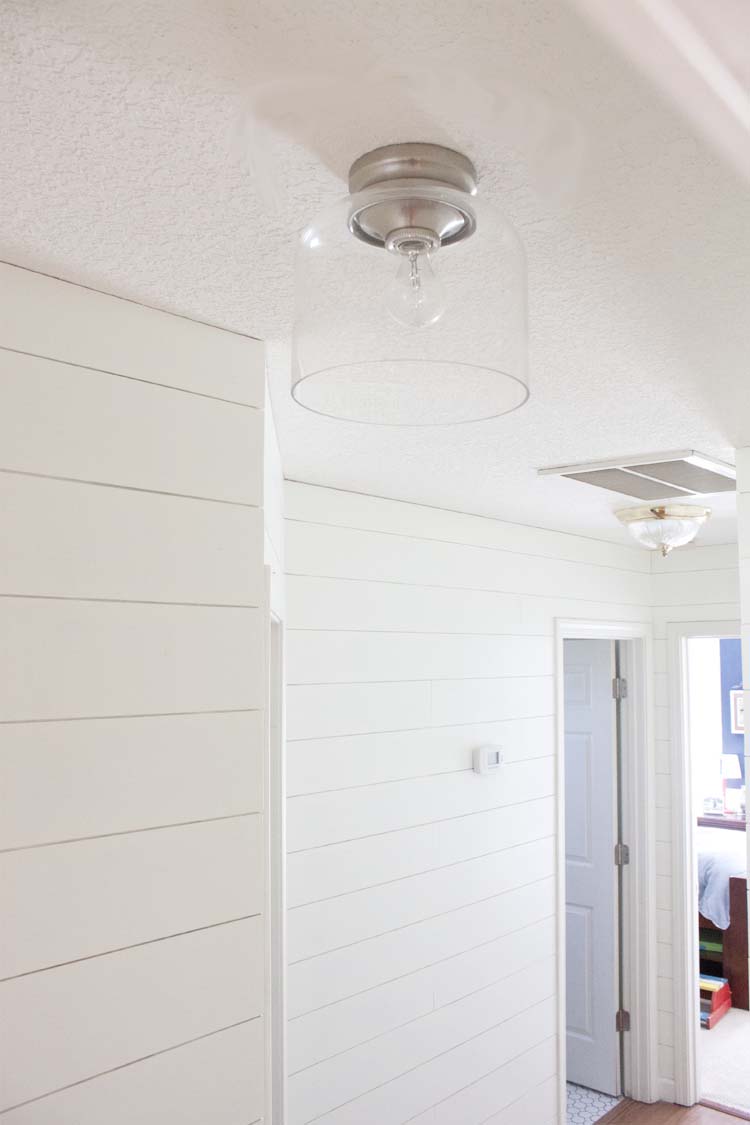 As I've done throughout the rest of the house, I upgraded the fixtures from brass to nickel versions. I am head-over-heels for this Feiss Hunslow Fixture with its gorgeous glass shade. It gives off great light in the evenings and adds to the airy feel of that modern farmhouse style I'm going for.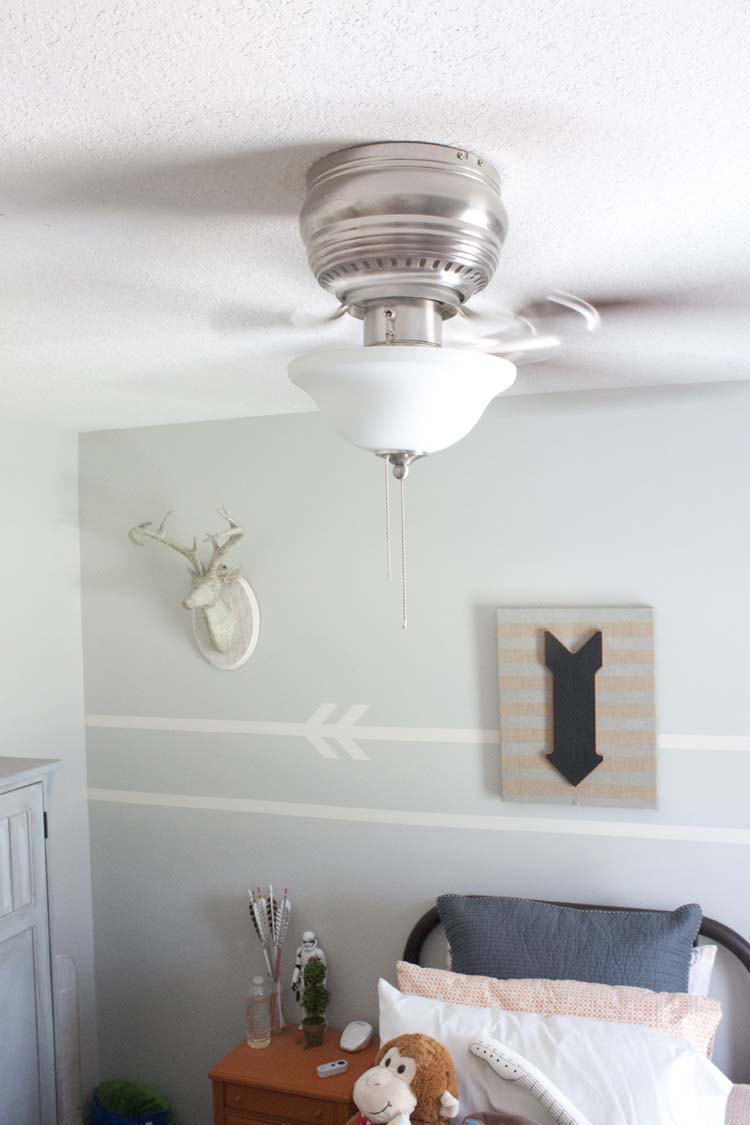 And as I did each major room renovation I went ahead and changed out other ceiling fans and light fixtures from brass to the more updated and modern nickel version.
Updating fixtures and ceiling fans can get really expensive really fast. But there's another quick and easy way to update the metal finish throughout your home that won't cost a fortune.
#3 – Change out your door hardware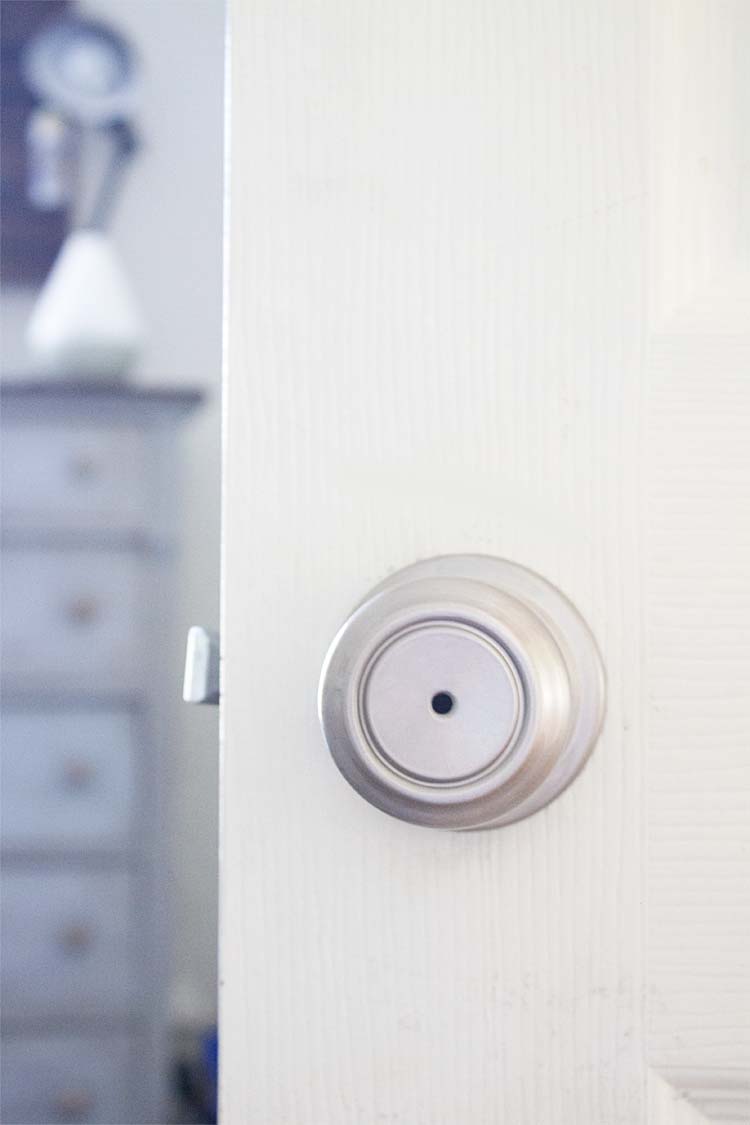 This might be my favorite little room makeover under $20 of them all.
Whether you choose to take it room by room, as part of the overall makeover, or whether you tackle it one section of your house at a time, changing out your door hardware is an inexpensive way to achieve a big impact. My modern big boy room makeover would not have worked with our old outdated brass handles.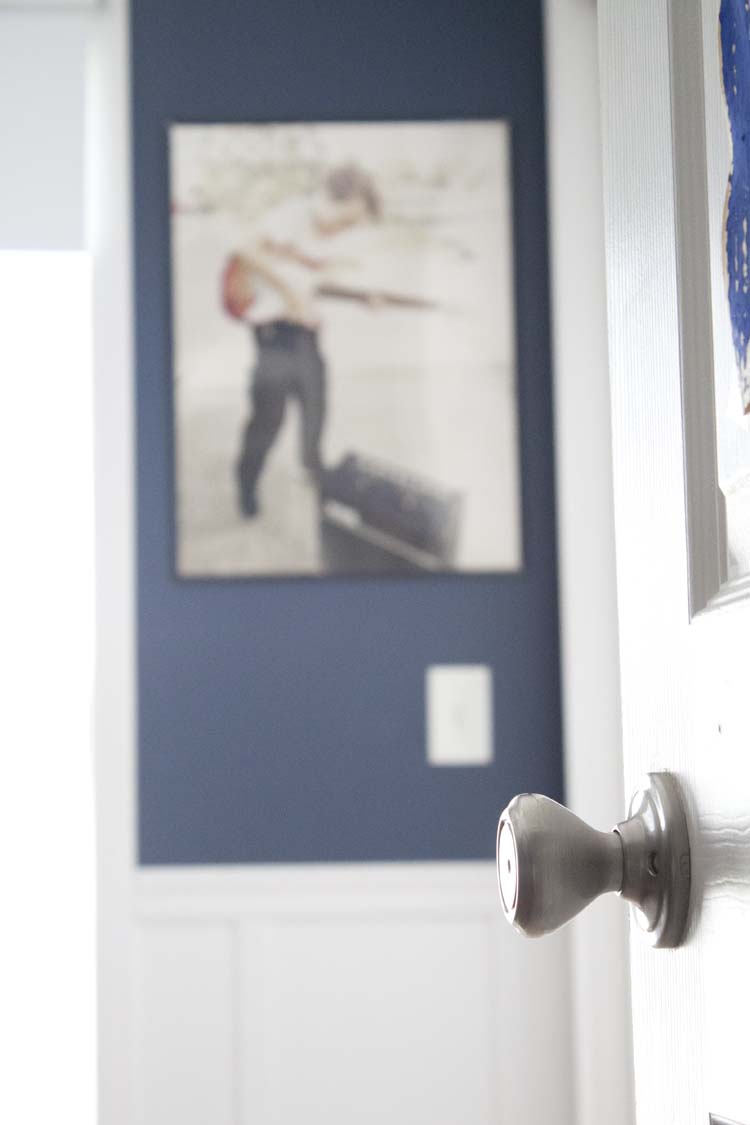 The Star Wars big boy room makeover wouldn't be the same without these satin nickel beauties.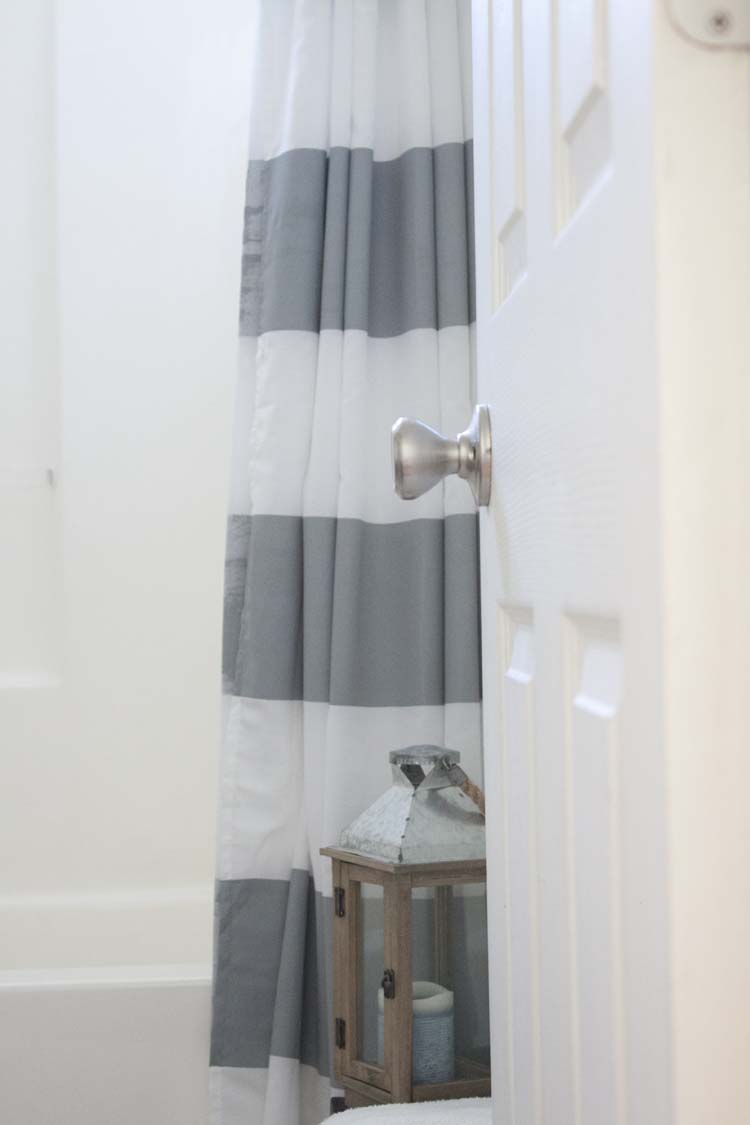 And my DIY Galvanized Gooseneck Fixture is perfectly complimented by the new knob in our Guest Bath.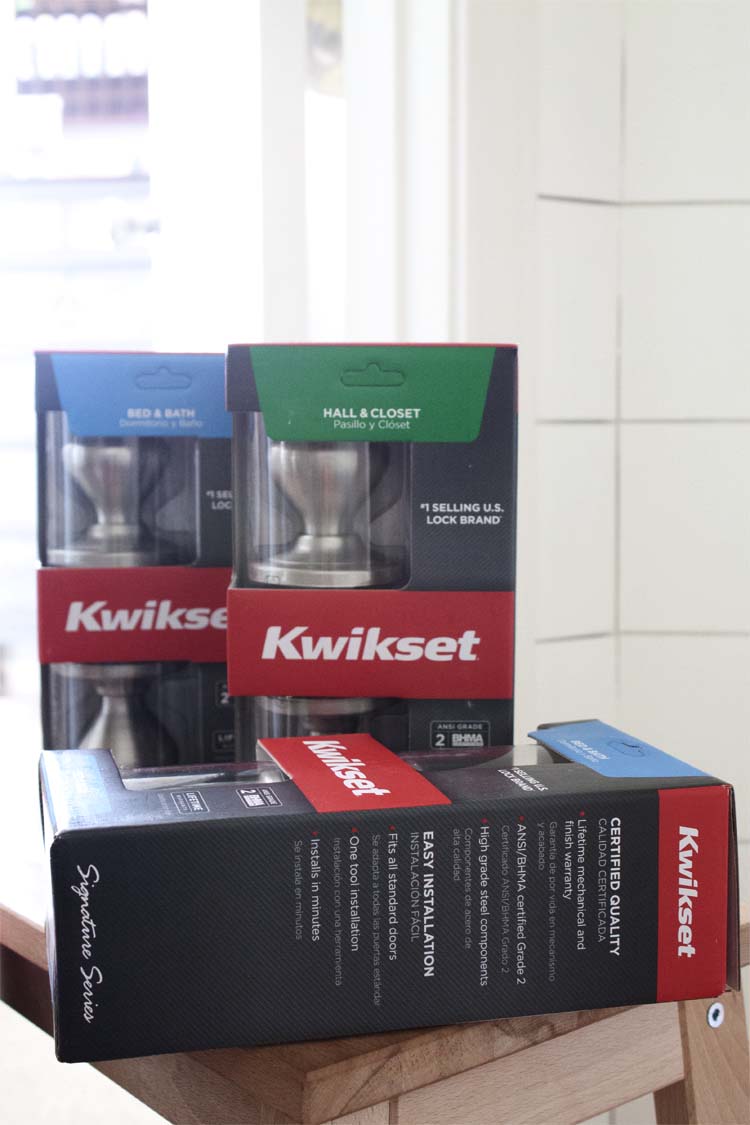 I used the Cameron Series in Satin Nickel from Kwikset. In addition to changing out the knobs I also had to change out the door hinges to match. In the end the changes cost less than $20 per door. The impact was worth far more.
The best part is that changing out your door hardware is also quick and simple. They come with a lifetime mechanical and finish warranty and you only need ONE tool!
Here's how to install your own…
Install a New Door Knob in Under 5 Minutes
These handlesets come with an adjustable latch making it easy to change them to fit the bore hole of your door. Once your latch is installed you simply twist your lock apart, straight out of the package, and install it screws and all! There's no need to remove a single screw.
Once your handles are installed tighten up the screws and you're done! (See video on how this works)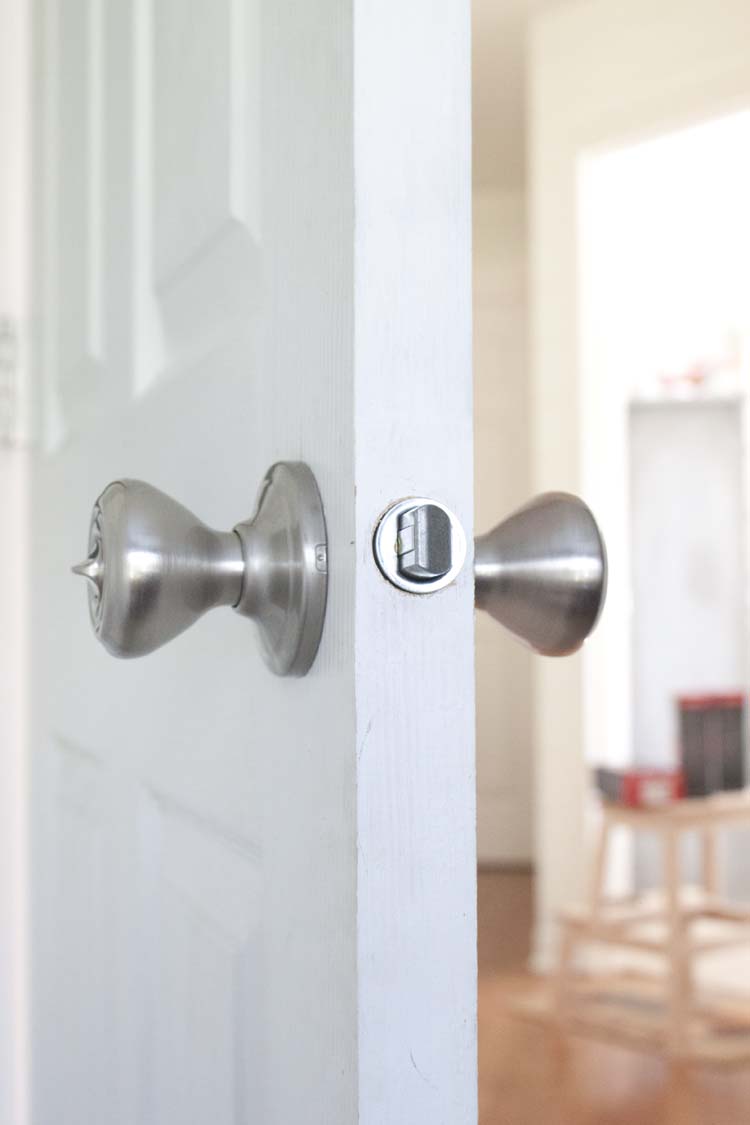 If the doors in your home don't have a chiseled edge (we have one that doesn't) you'll need to remove the plates from the latch and install a drive collar instead.
Don't worry! That's super easy, too.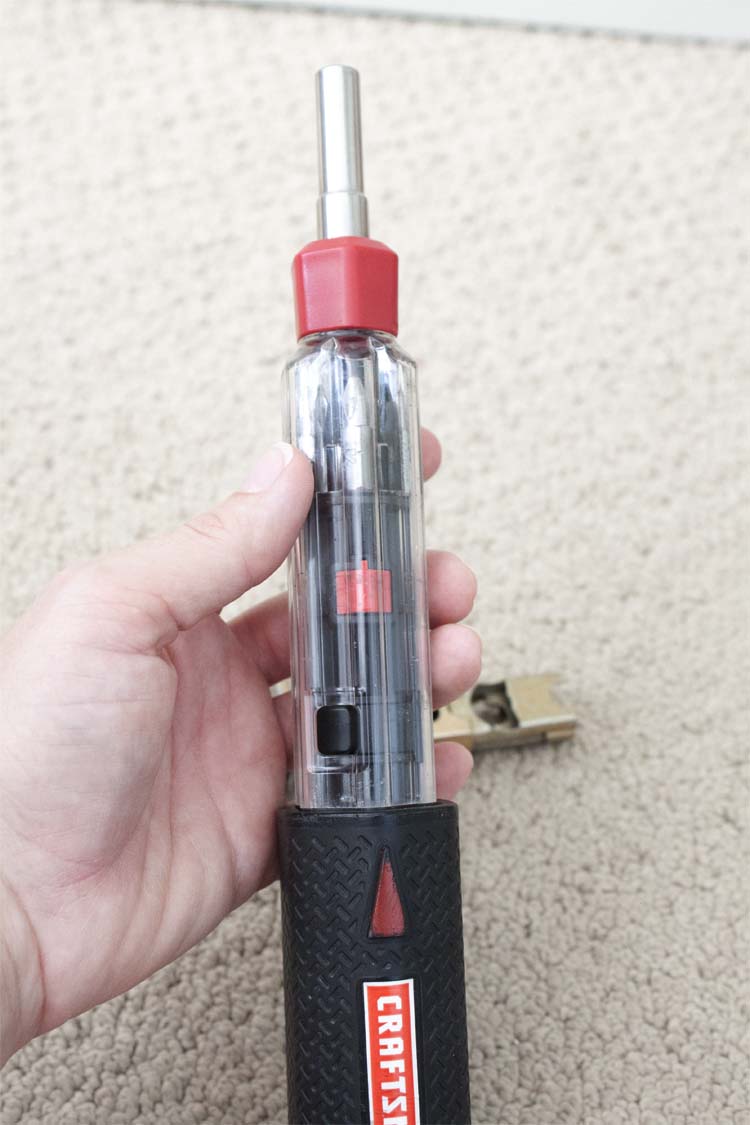 I'm using my favorite tool ever, my multi-bit screw driver.
Simply select a flat bit and push it between the plates until they pop off.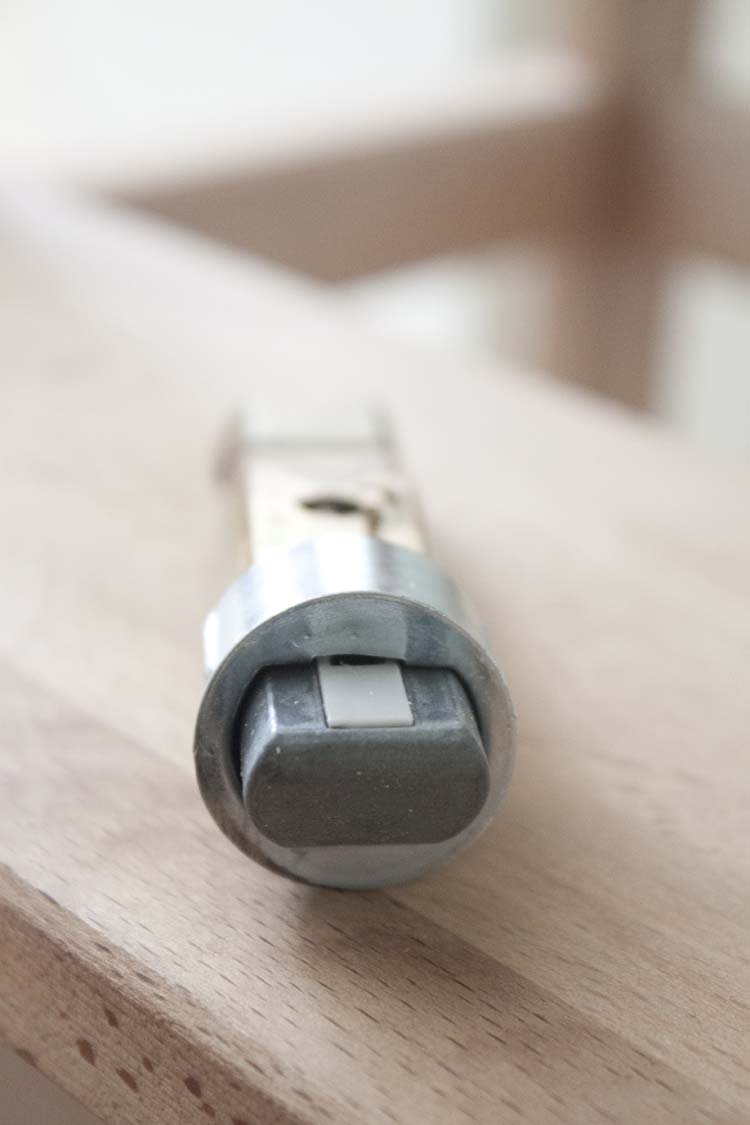 Then, install the drive collar (provided) and you're ready to place it into your door and install it the same as above.
My house already feels lighter, brighter and completely refreshed. Most of the changes I've made recently were small and simple ones. Plus, they didn't cost a fortune. But they made such a big difference. What's your favorite easy room makeover under $20?