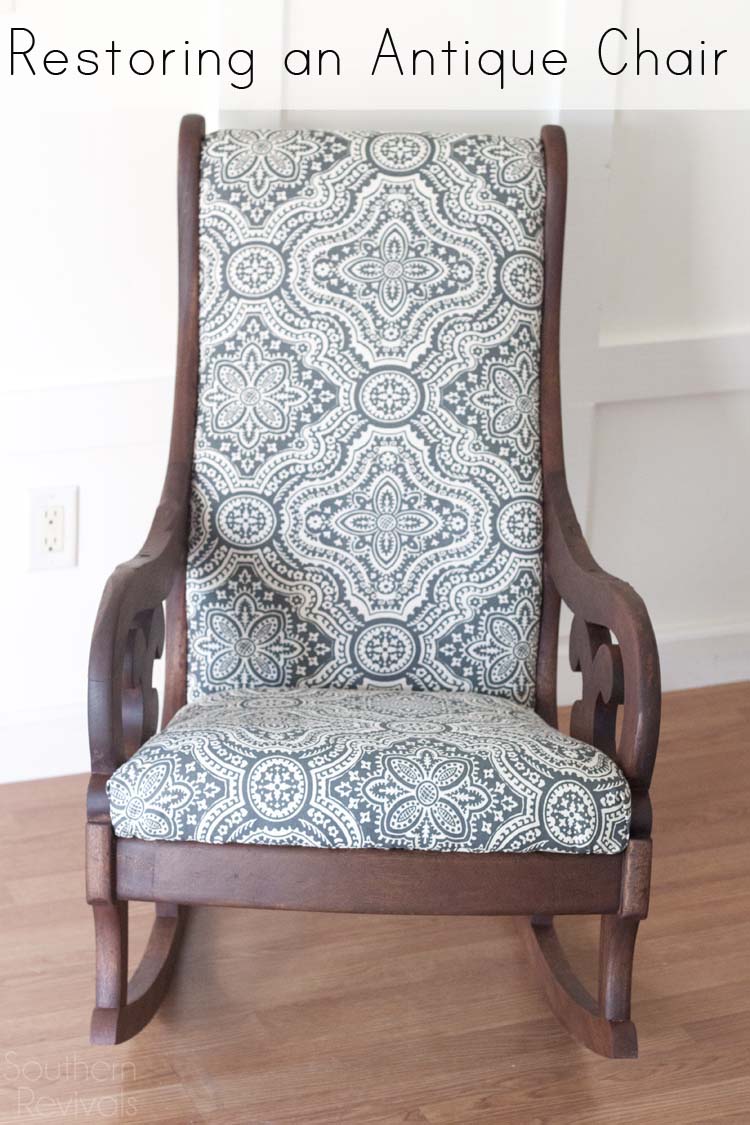 This chair came to me around the same time I sold this gorgeous china cabinet that I made over to a friend of mine. The same friend who brought me this chair. My grandma used to rock me in it she said. I think I want it painted she said.
No, you know what, I want it stained.
What color?
I don't know.
What about fabric?
I don't know. You choose.
That conversation only took about two years and the result is this story of an Antique Chair Restoration and the oldest chair I've ever met.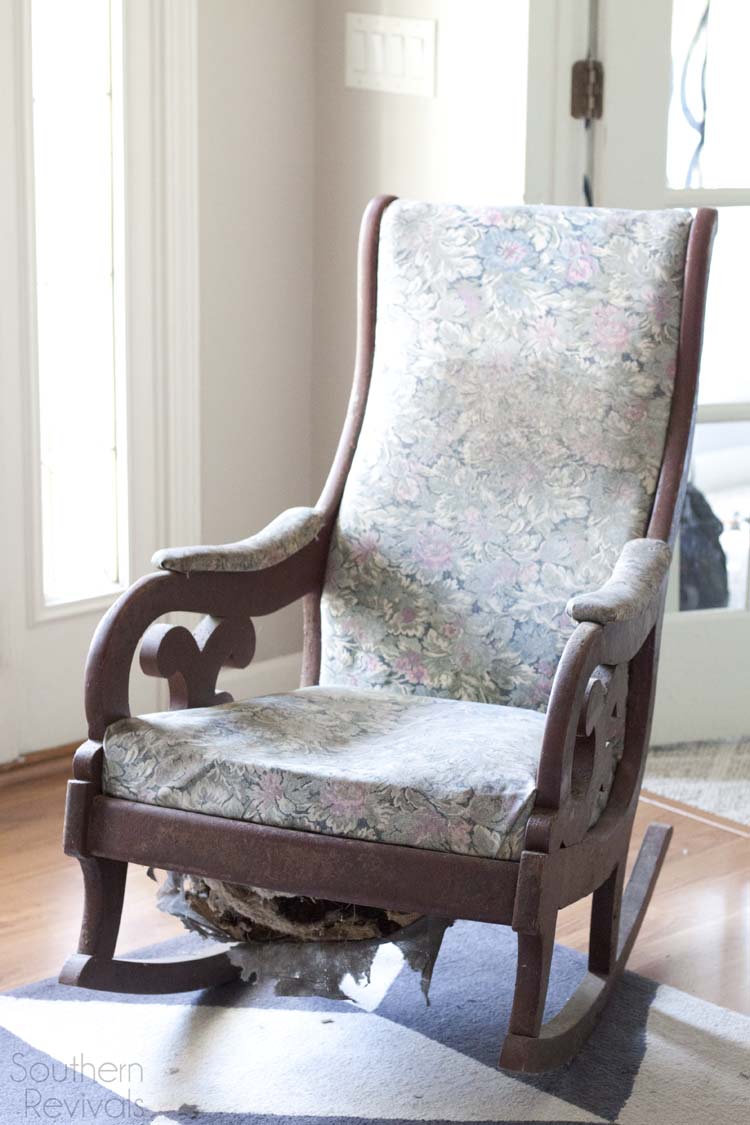 Some of my friends (and family, too) can talk me into the craziest things. Like making all of their decisions for them. They can also, apparently, talk me into the impossible.
I know its been years but I just found out that I'm pregnant with twins so I'm gonna need that chair now.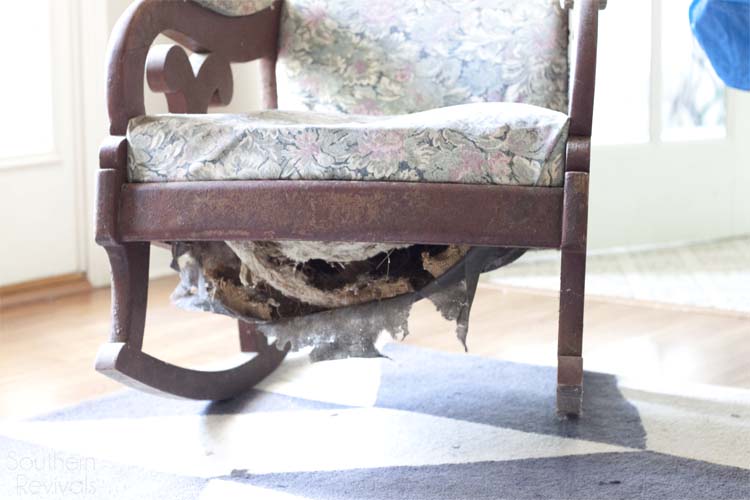 Even though its underside was bulged and opened like this when I got it, I never thought to look what might be hiding in there.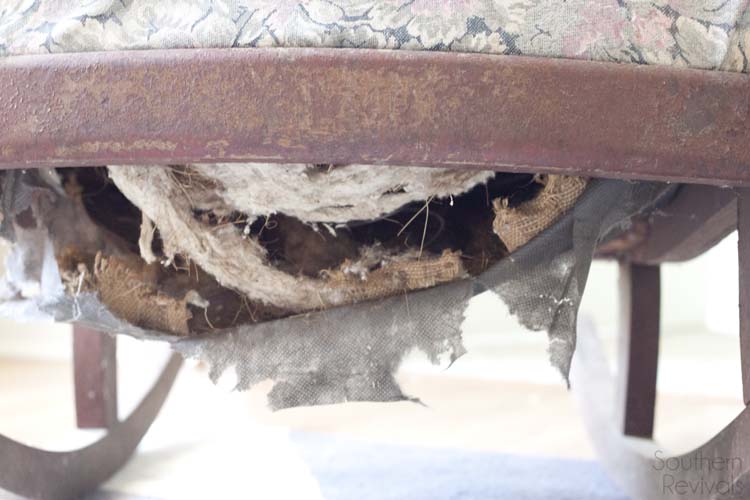 When someone says paint it, that's always easier. But with something like this I'm glad to take it back to as close to original as we can get. It's a family heirloom after all. But nothing prepared me for how difficult taking these layers of paint off would be. NOTHING.
Many, many hours of stripping. And not the kind that pays you in dollar bills every second.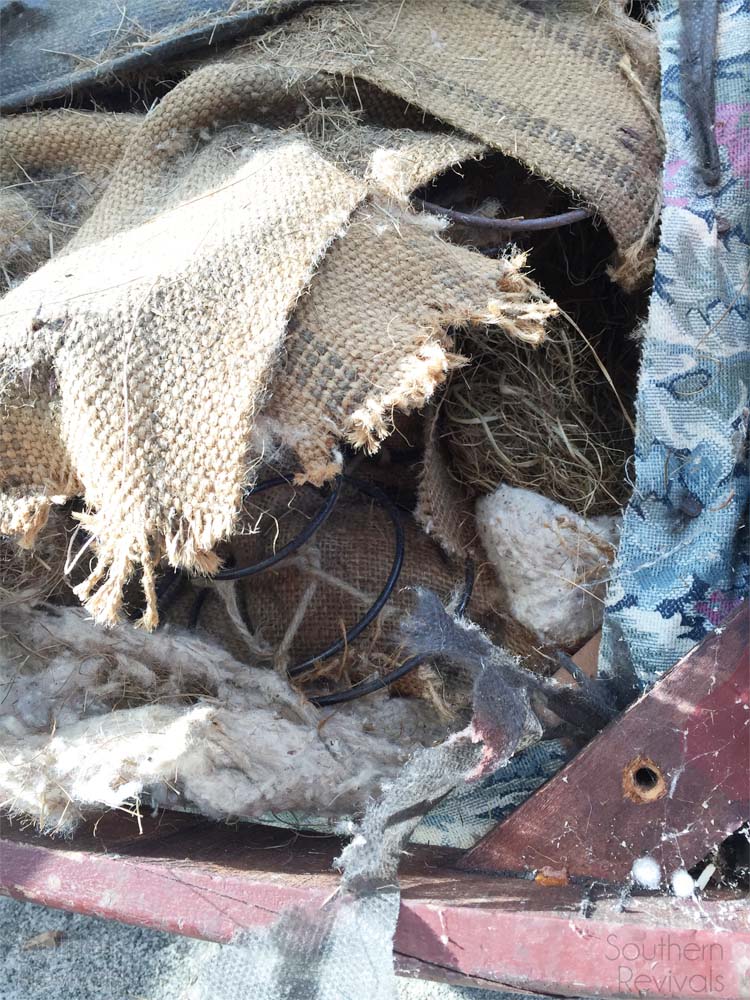 The chair had to be taken apart completely to be stripped and reupholstered. It was during this process that I finally got a good idea of what awaited me.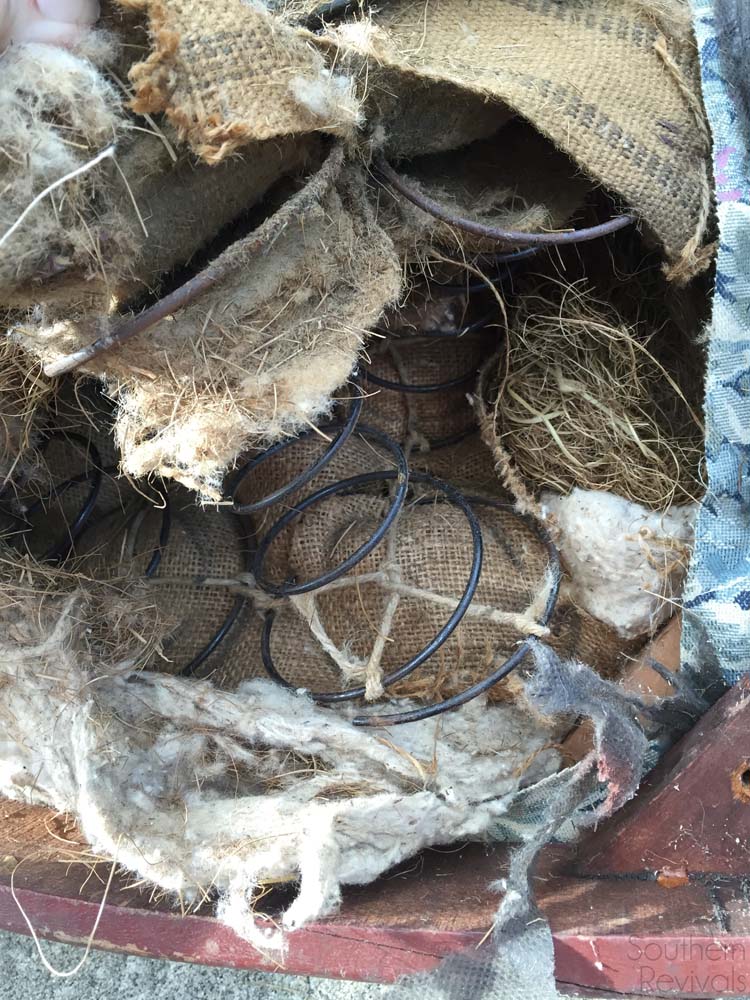 You guys, that's STRAW!! Straw stuffing! Never mind the old timey cotton batting, the burlap, the rusty springs…..STRAW!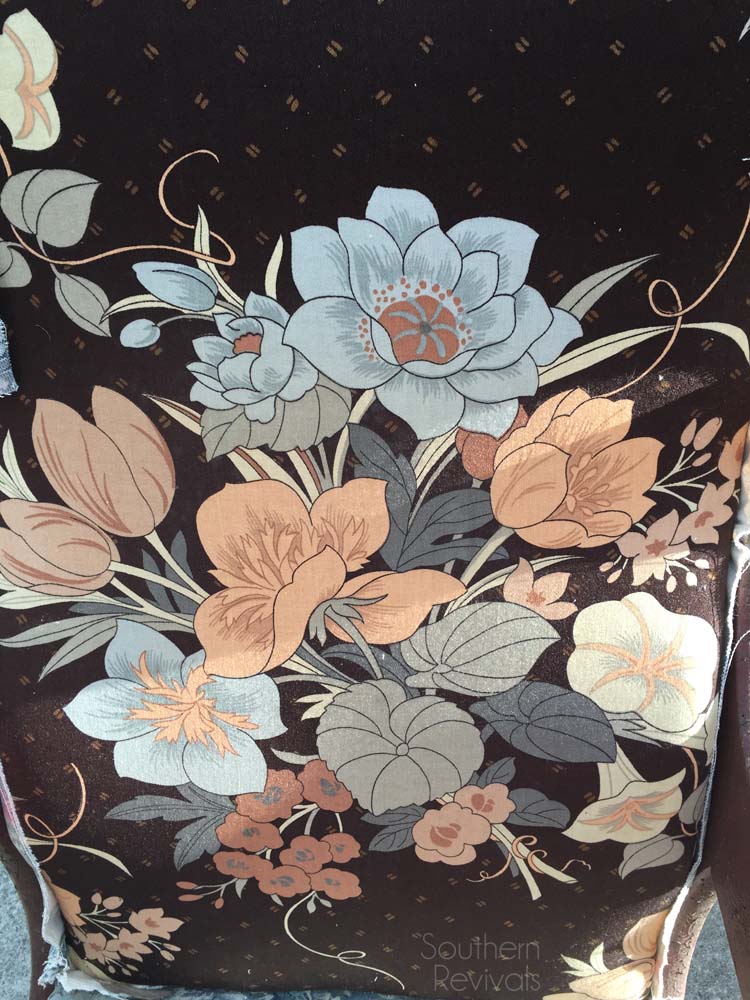 I removed every layer of everything. This was layer number two. The original layer is underneath this. I can't believe I missed getting a pic of it. It was pink damask in case you were wondering.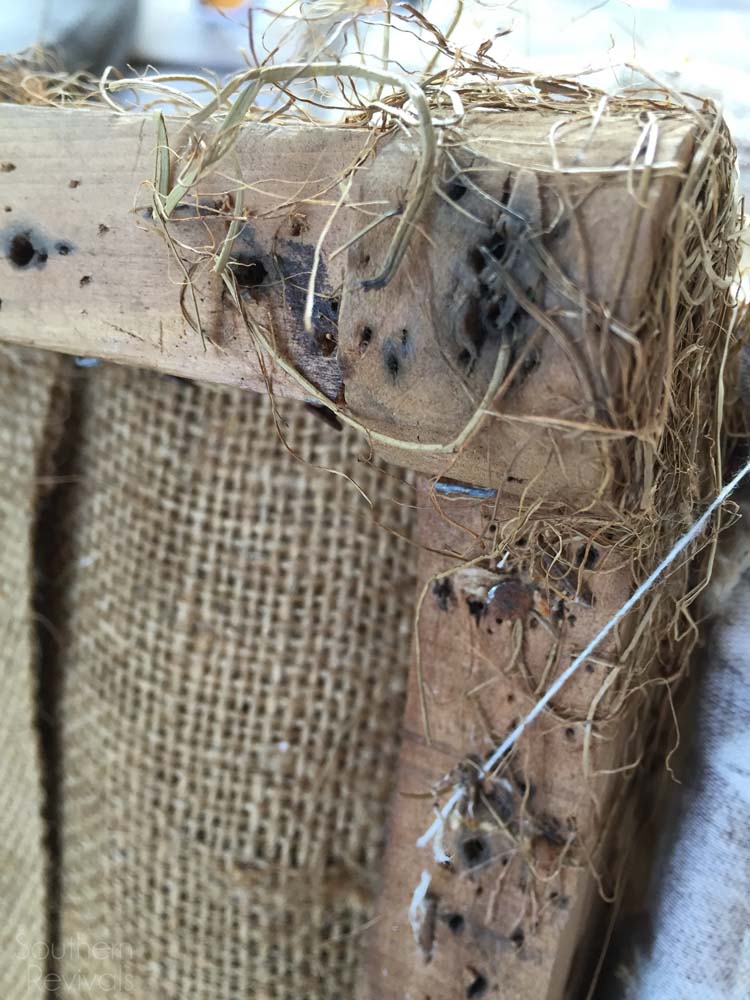 When I finally got all of the layers removed I was left with a skeleton and many, many staple and nail holes. I started to worry nothing would "stick" when I reupholstered.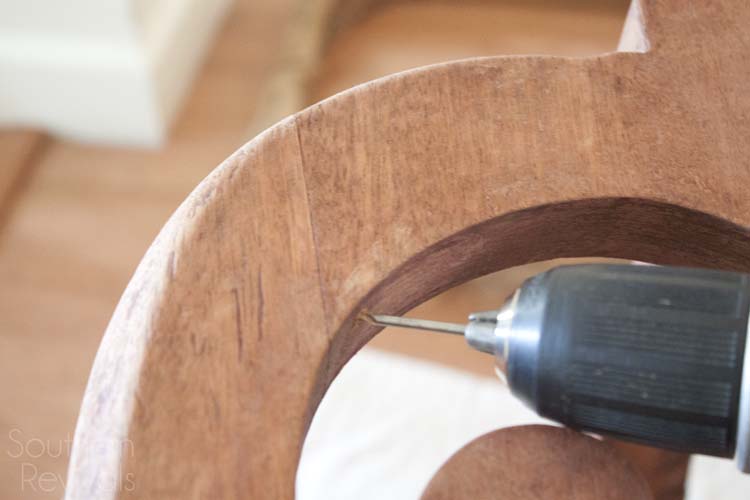 Then there was the case of the broken joints and the fallen off pieces. I fixed those with extra screws, wood glue and a lot of prayers.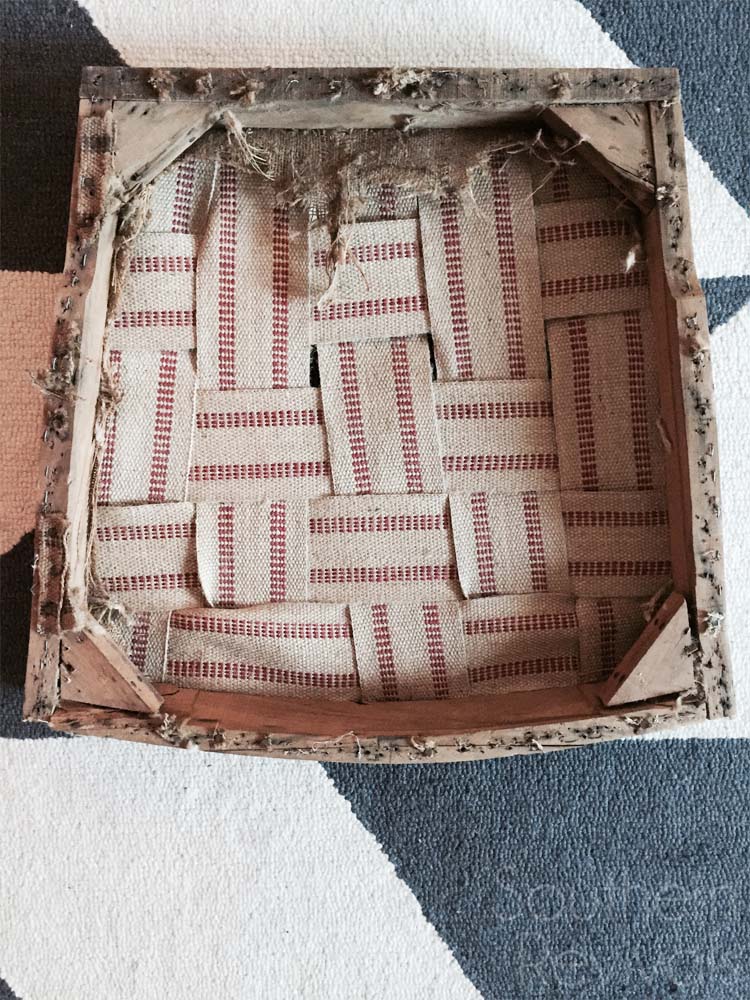 From there I started lining the seat with upholstery webbing. Something about knowing your pregnant friend (or newborn babies) will be rocking in said chair makes you extra cautious. And, really, I'm paranoid enough already.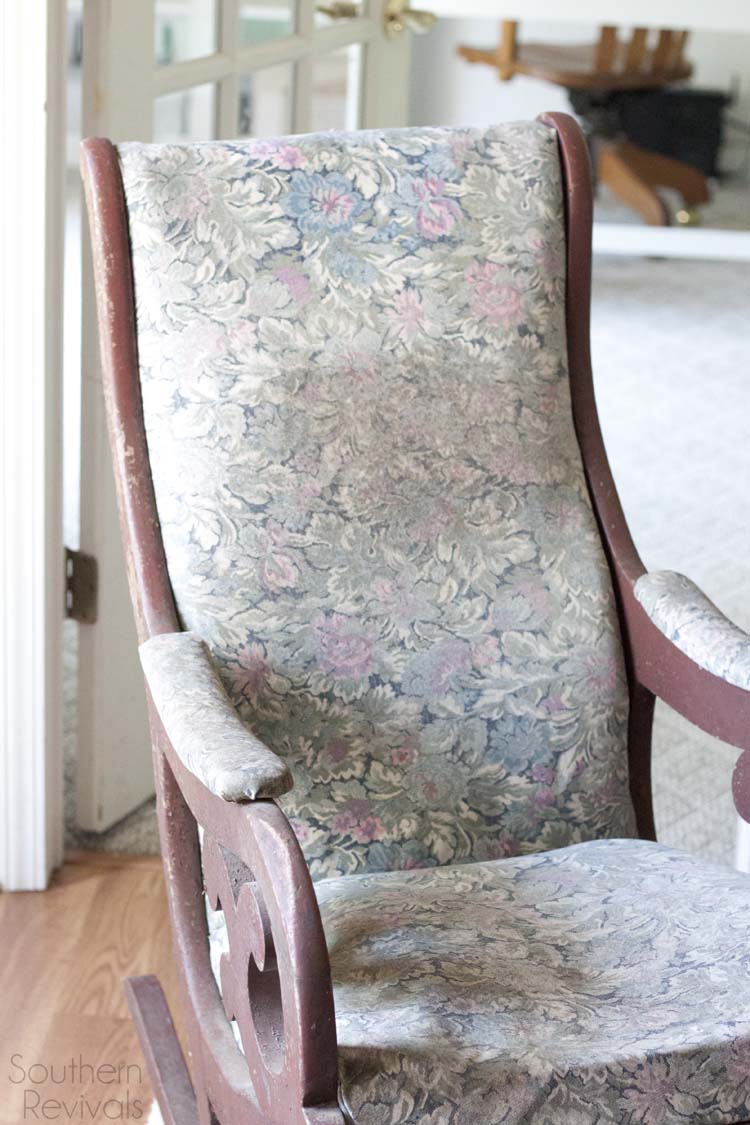 And then, just a reminder…..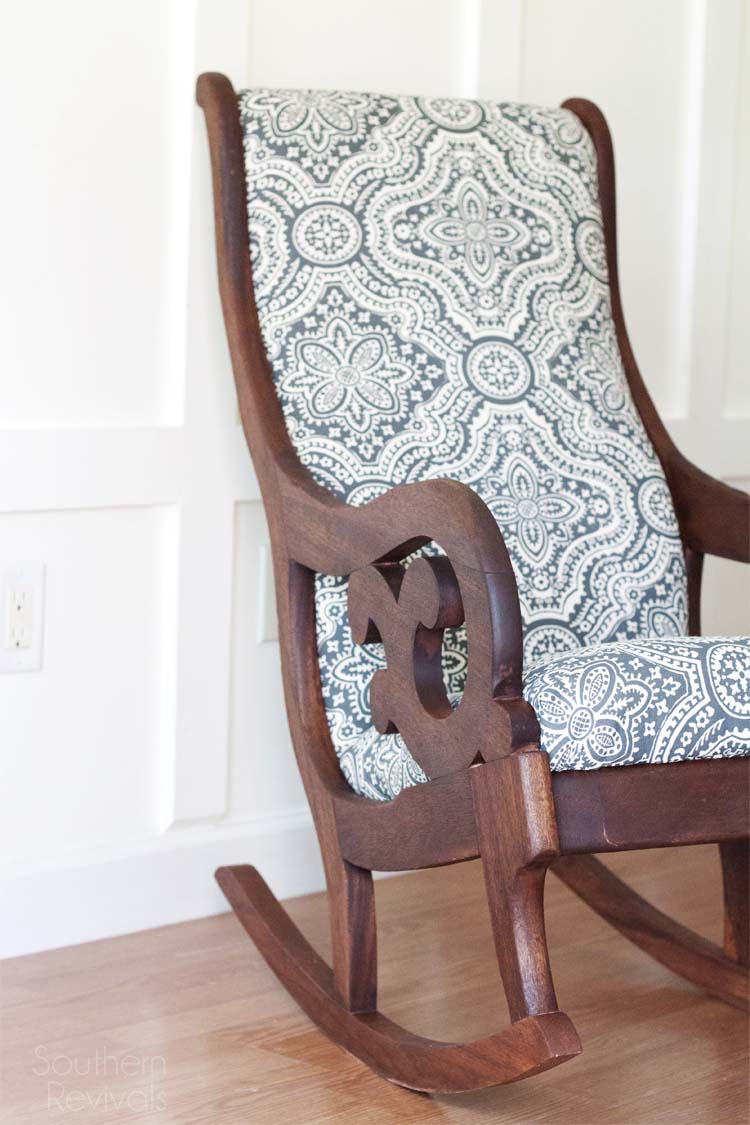 I finally found the sweet spot. Raw wood.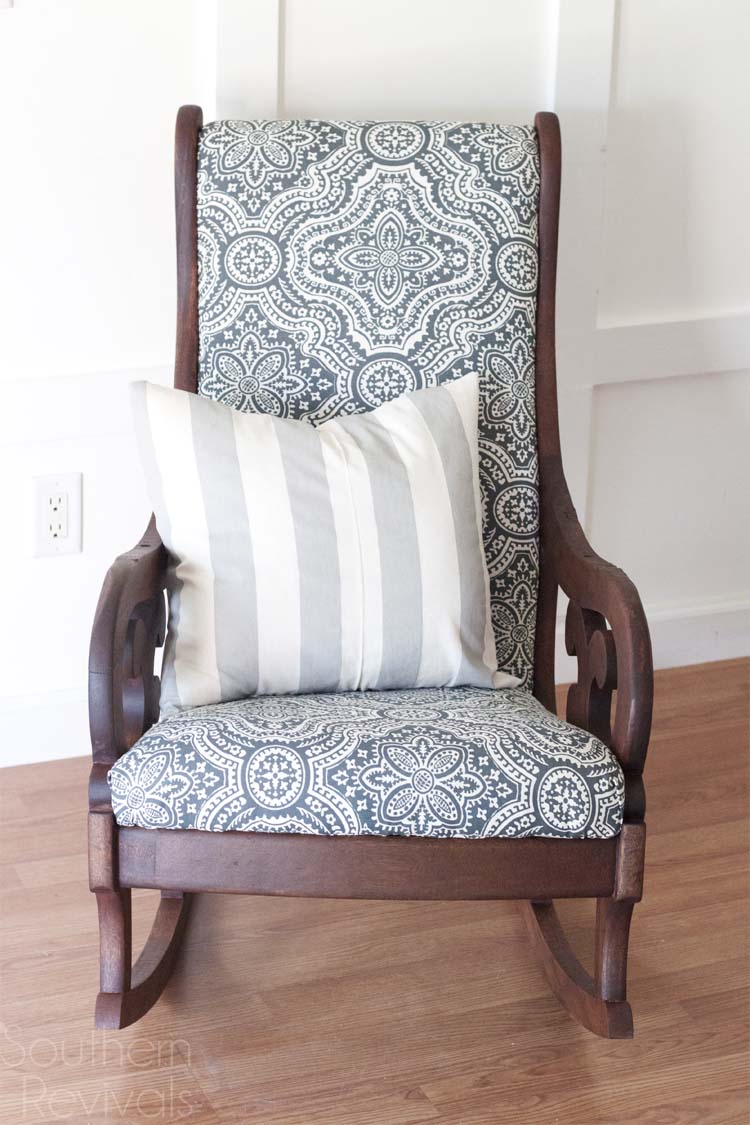 I picked out her stain color. I picked out her fabric.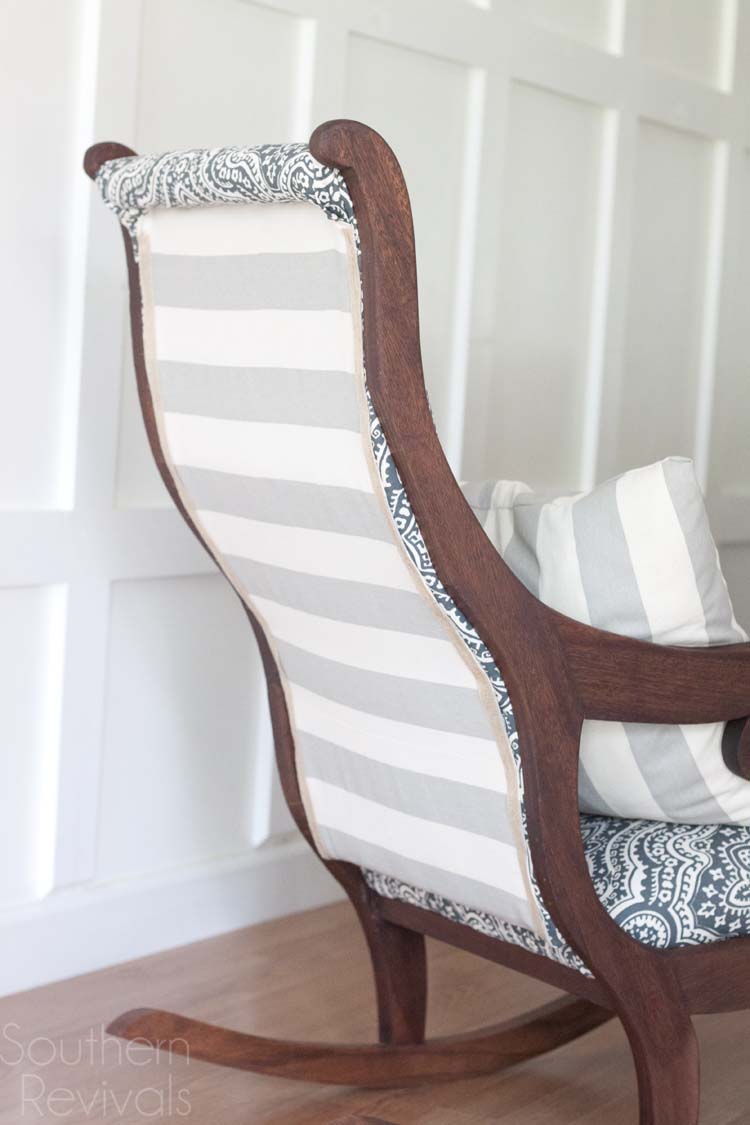 I even went a little funky. It'll be living at the beach so I thought this was fitting.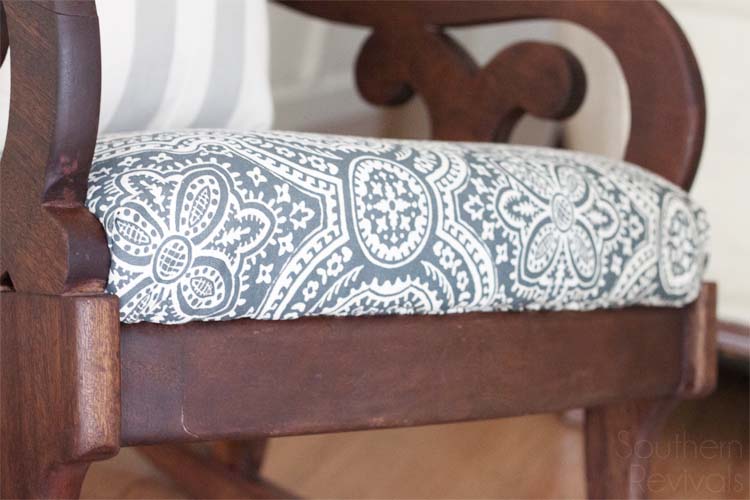 No more straw. No more rusty springs. Though I did consider putting them back in there.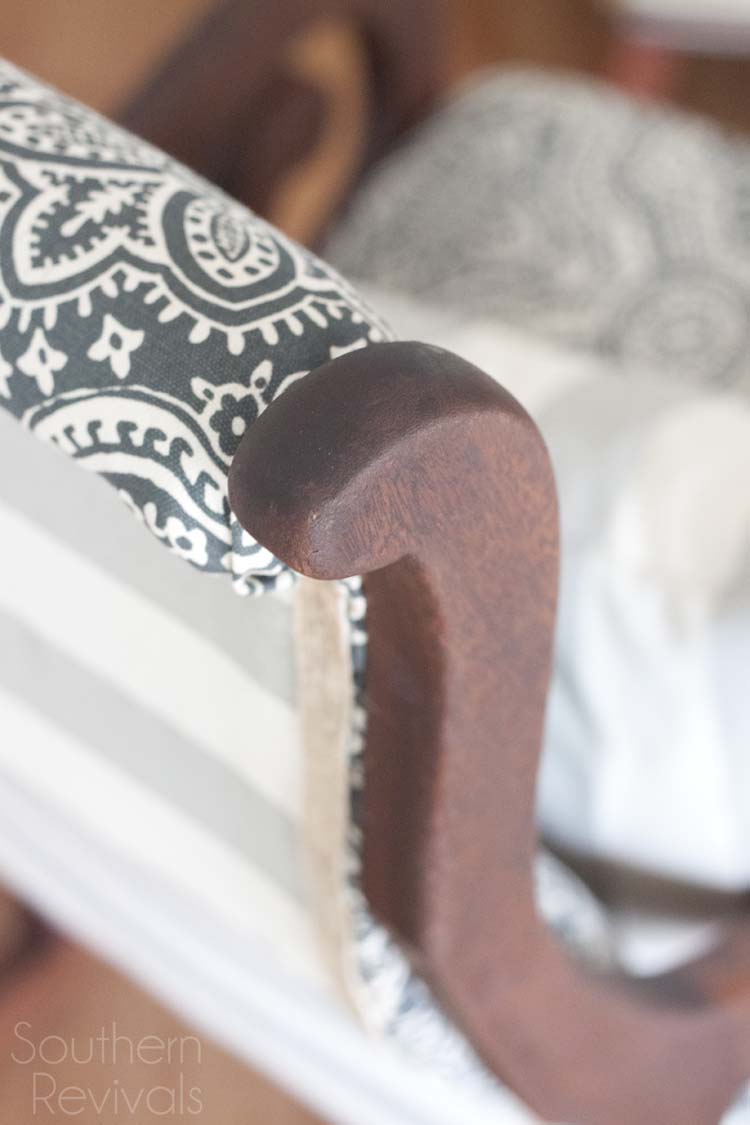 Would she love it?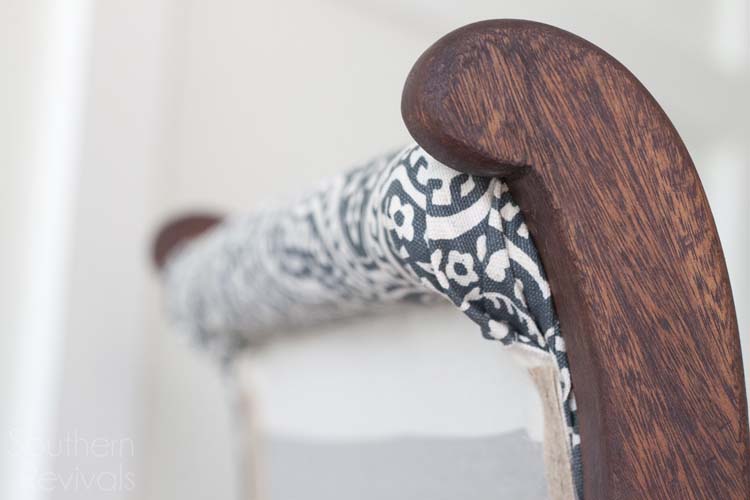 I wasn't sure. But after screaming at it, crying over it and spilling blood because of it…I was pretty sure I did.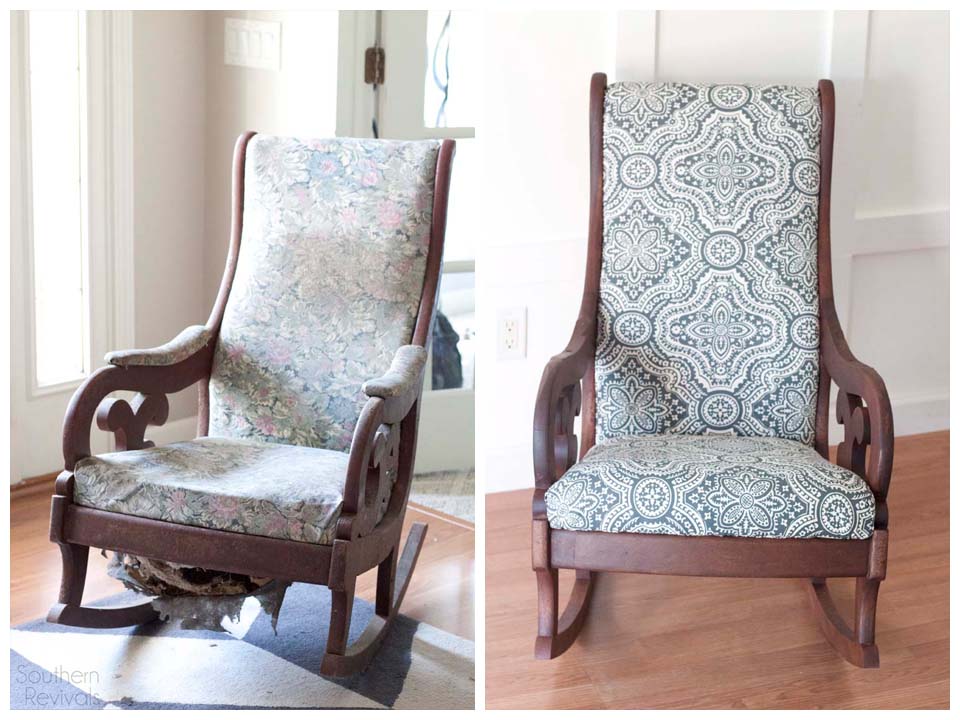 And the best news is, she did, too. She really, really did.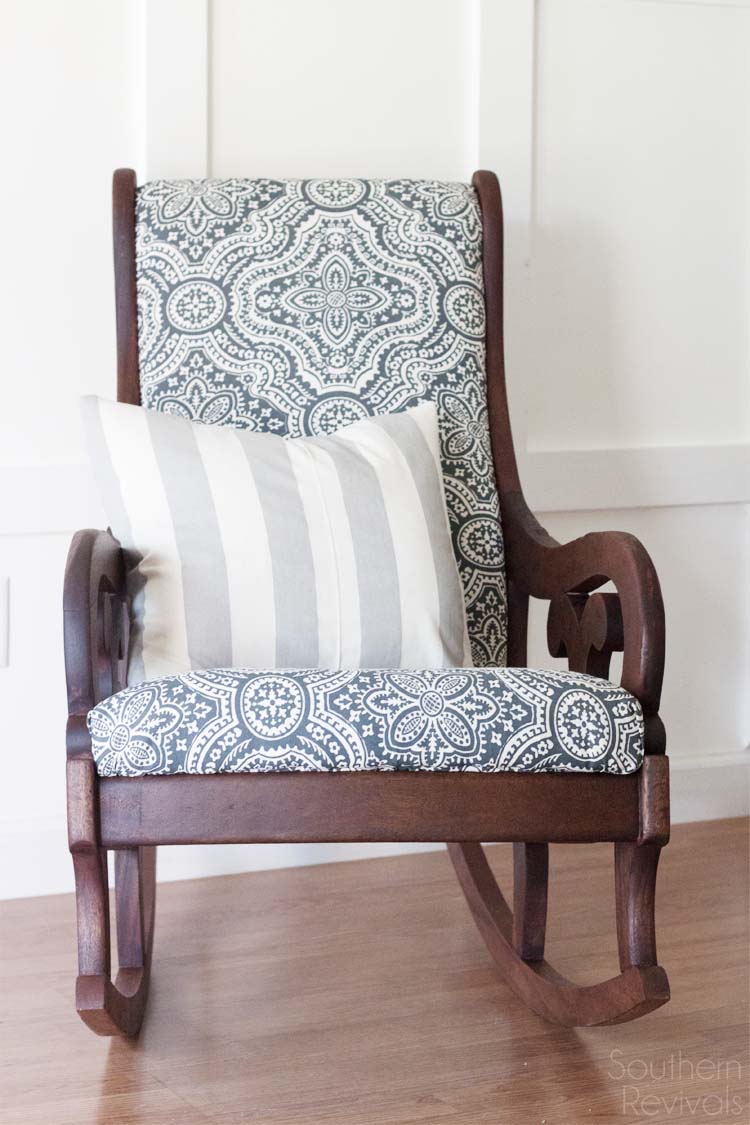 Rock easy my friend….rock easy Hazel & Christopher. All my love….