This post is sponsored by DecoArt as part of their Core Blogger Program. All opinions and ideas are 100% my own.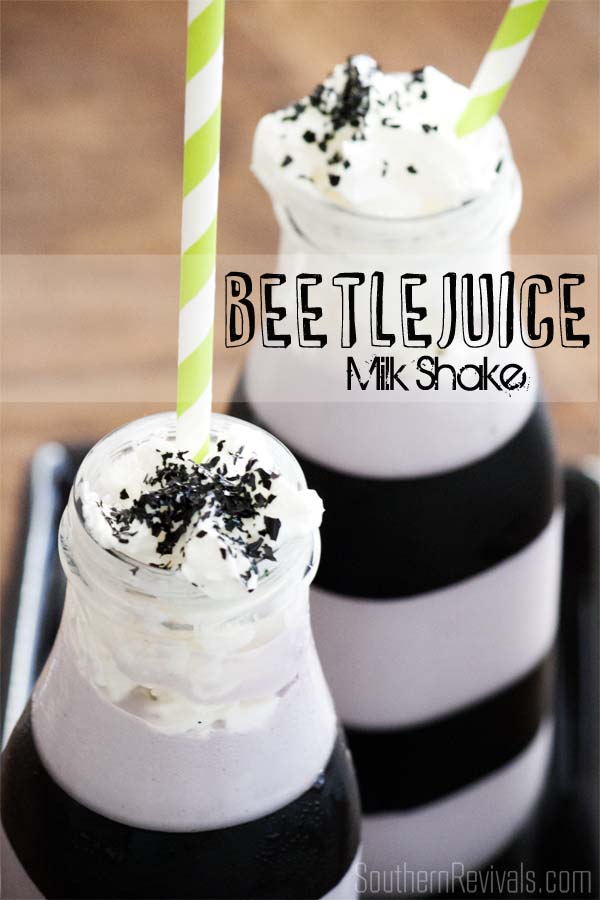 Beetlejuice, Beetlejuice, Beetlejuice! Halloween is one of my very favorite holidays. I just adore all of the fun you can have with it and nothing reminds me of that more than movies like Beetlejuice. Today I'm sharing how I repurposed these Starbucks Frappuccino bottles with glass chalkboard paint and then filled them with my very own version of a Beetlejuice Milk Shake. It's quick, it's easy and it's sure please all of your little boils and ghouls!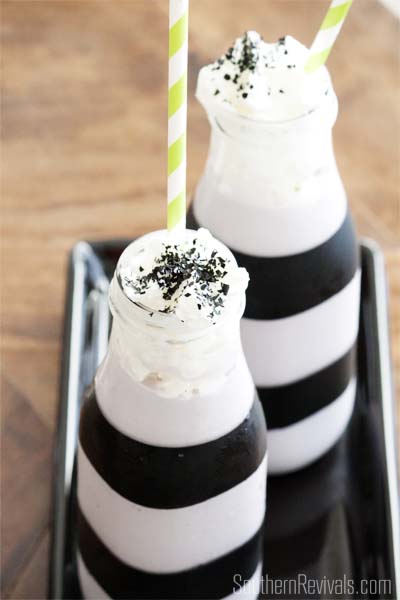 I have a very difficult time getting rid of glass jars, bottles, anything of the sort. I especially love the look of these Starbucks Frappuccino bottles. They remind me so much of old milk bottles. You can generally find these in two sizes. These are the larger of the two. I also like the Archer Farms bottles sold in sets of four at Target. They are the smaller of the two and are perfect for smaller hands. I have used these upcycled bottles for several parties. I just wash them up and store them for next time. Less waste and a whole lot more cute.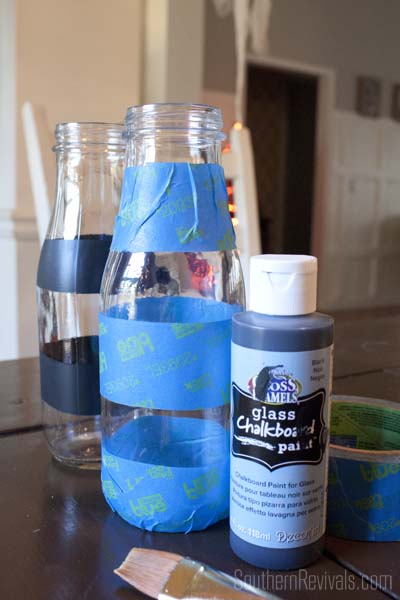 The Glass Chalkboard Paint from DecoArt® is dishwasher save once baked making it perfect for projects like this. First I wrapped my jars in painter's tape to form stripes to mimic Beetlejuice's suit.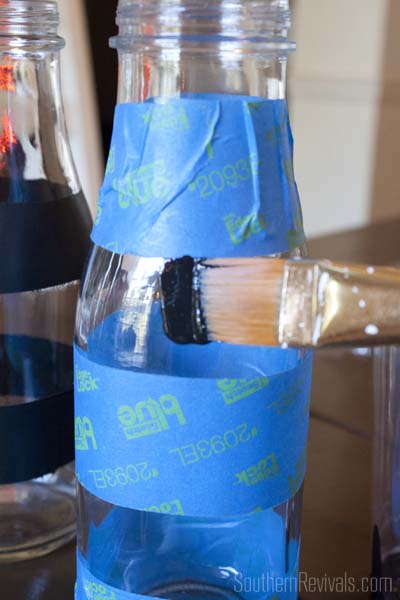 Then I applied two layers of glass chalkboard paint allowing each layer to dry completely before applying the other.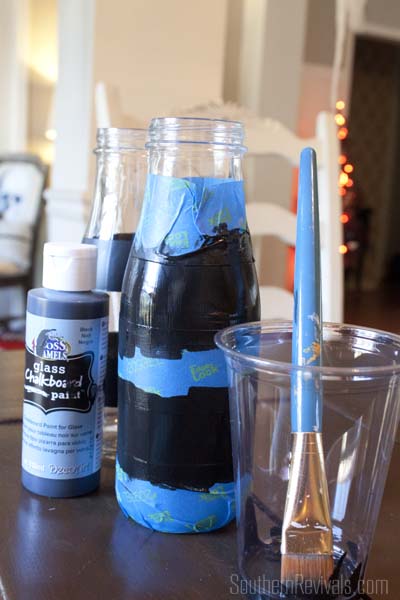 Once they're done allow them to dry for four days and then bake according to instructions to make it permanent and dishwasher safe.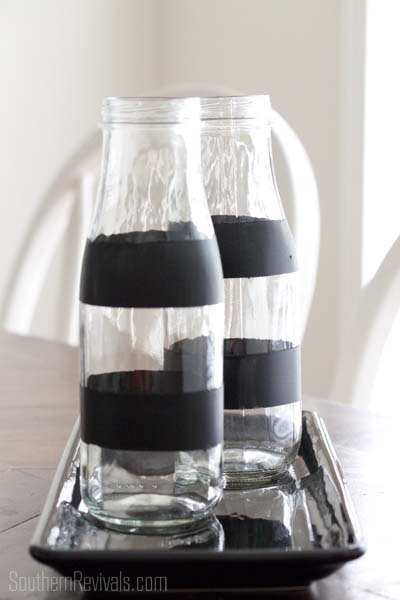 And that's it! They're ready to fill with an easy and delicious Beetlejuice Milk Shake.

Recipe:
1 quart vanilla ice cream, softened
1 packet grape Kool-aid
1/4 -1/2 milk
Edible glitter or sprinkles
Whipped cream
Place your softened ice cream into your blender or mixer. Mix it a little and then add the packet of Kool-aid and mix until incorporated. Gradually add the milk until you reach the desired consistency. Pour & enjoy!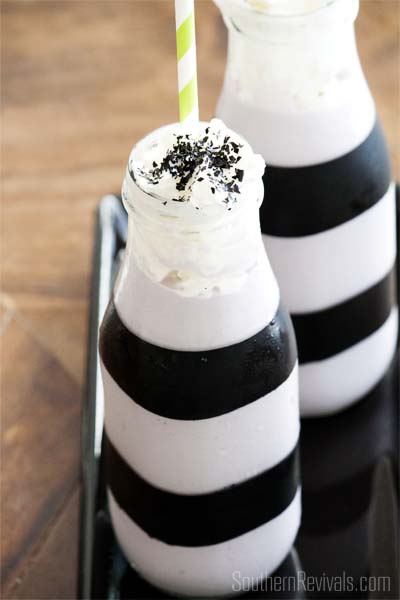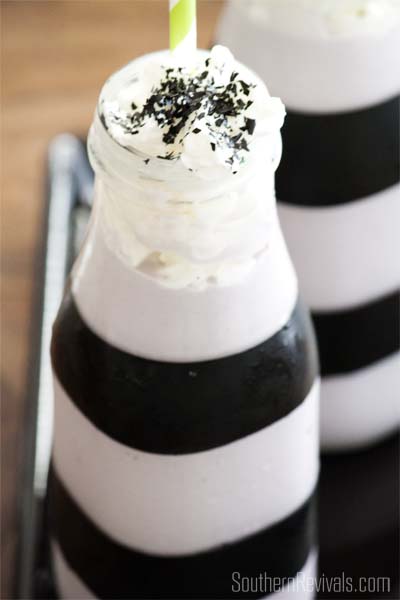 Other Great Ideas for Repurposing These Bottles