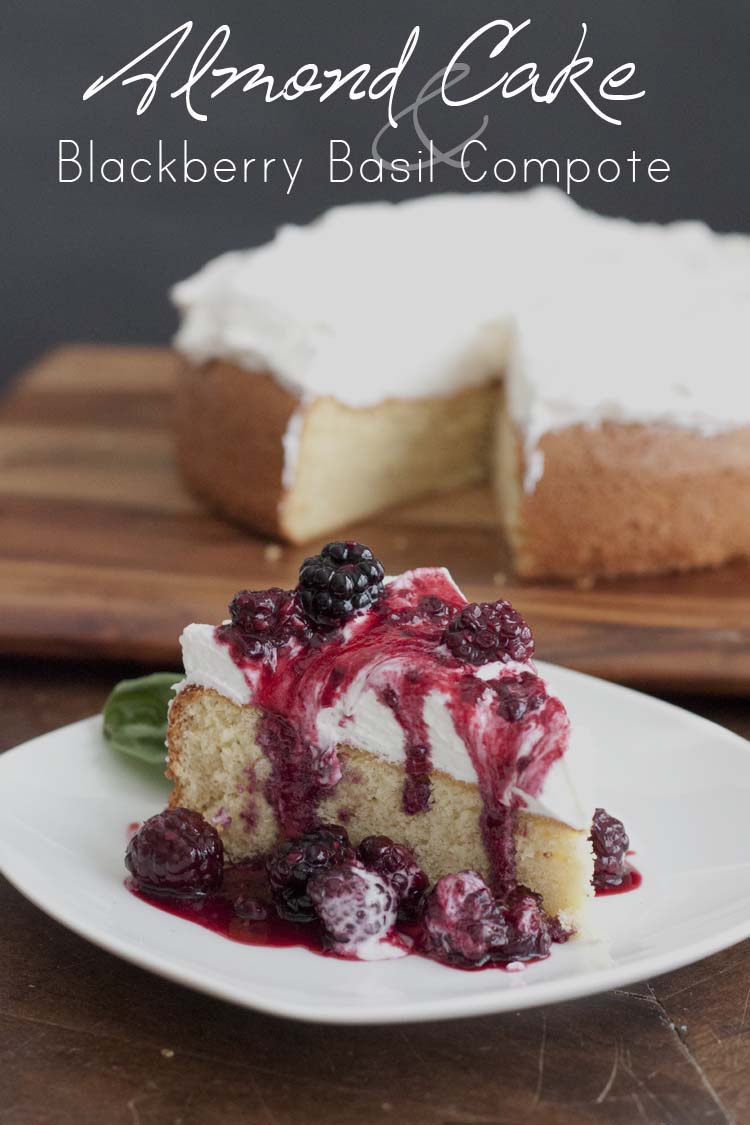 I am so stinkin' excited about this post! When I came across this recipe Almond cake from My Name is Yeh my first thoughts were, gluten free and add fruit. And that's how this gluten free Almond Cake with Blackberry Basil Compote was born.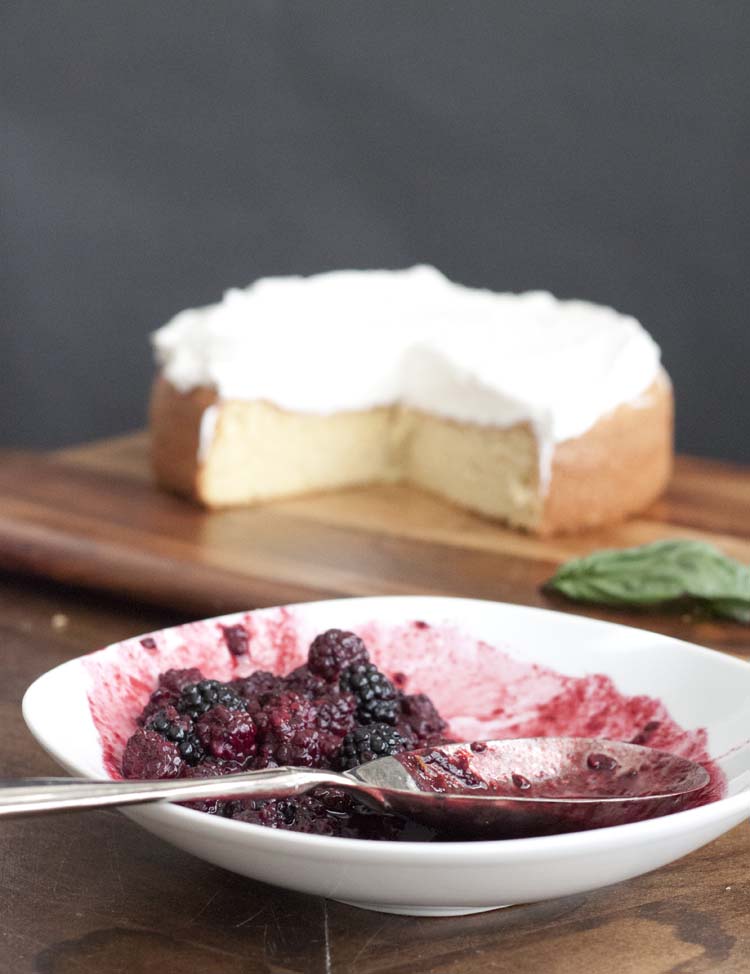 I am no food blogger, mind you. I am much better at office makeovers and painted furniture but who doesn't love a good recipe? And ever since I did that Gluten Free White Chocolate Raspberry Vanilla Cake I've been sort of obsessed. I've even toyed with the idea of starting a second food blog. To which my feeble mind replies, you and what army? So, for now you're stuck with my concoctions here on occasion. You don't mind do you?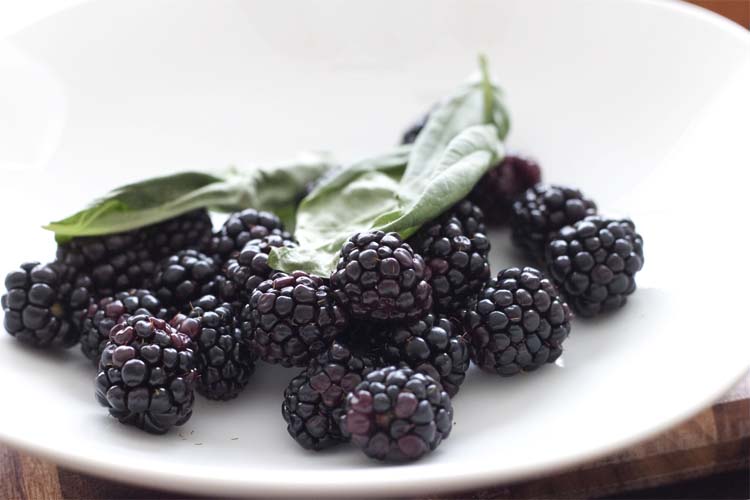 The one thing these things that I do all have in common is that, around here, when I have ideas they're often met with skepticism.
You want to turn our nightstand into a bathroom vanity??

You want to put giant floral print wallpaper in that little powder room??

You want to put basil in the blackberries? Why?!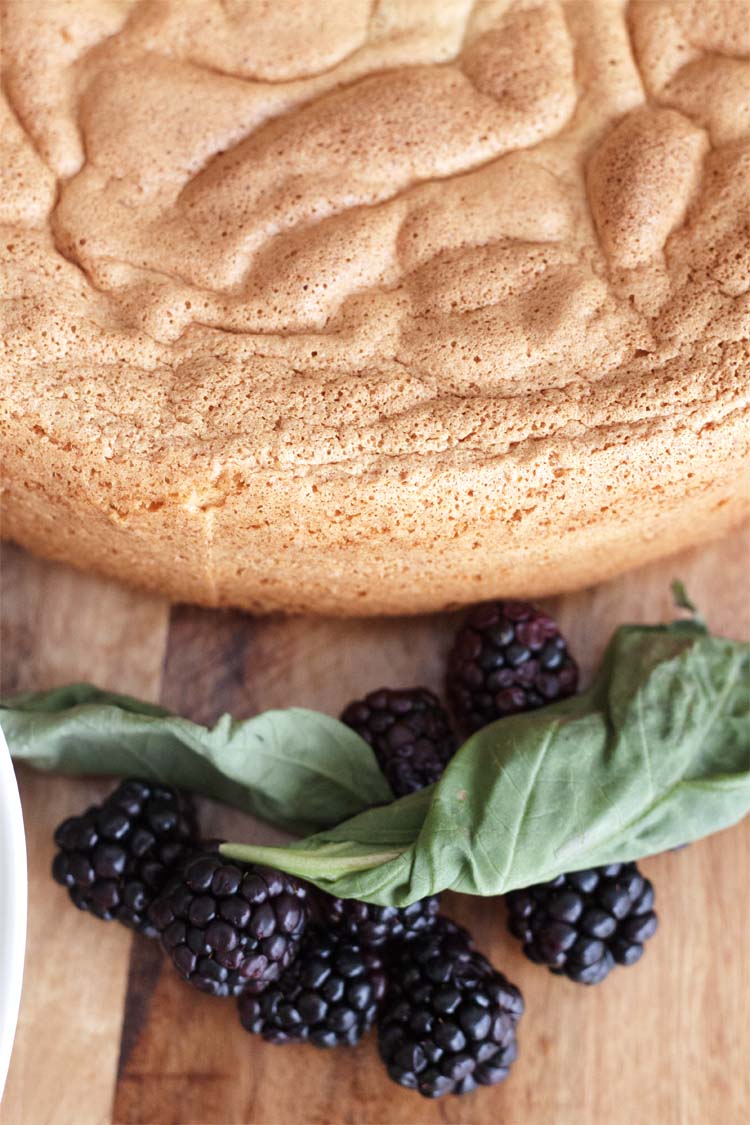 And if you're the sort that hears almond, blackberry and basil and you're mouth doesn't immediately start to water, hang on to your hat. I'm about to surprise you.
And if you're the sort that thinks gluten free automatically means taste-free, I'm about to blow your mind.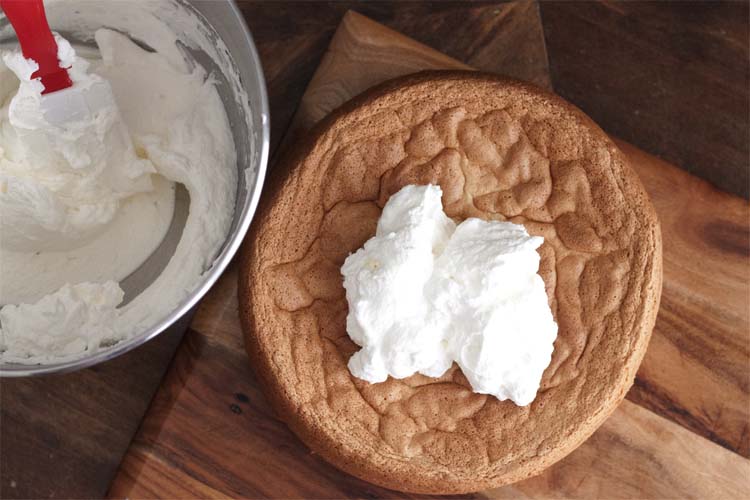 Of course when you pair an easy gluten free almond sponge cake with homemade whipped cream you'd be hard-pressed to mess it up no matter what you put on top.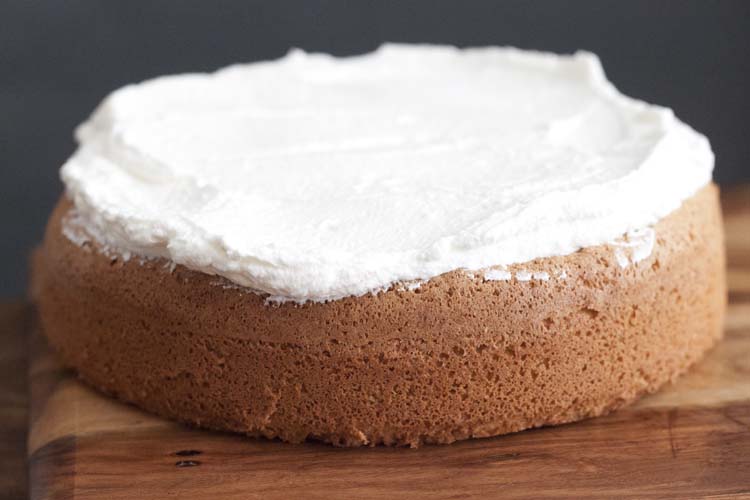 And believe me, it's good just like this!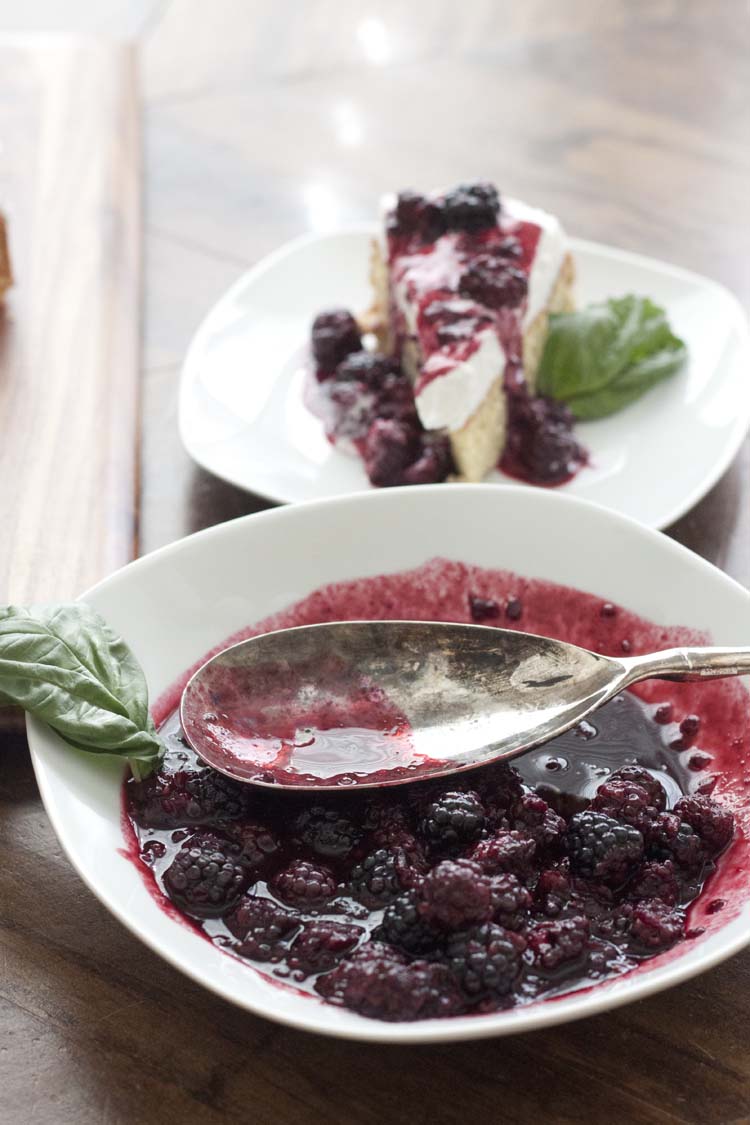 But why stop there?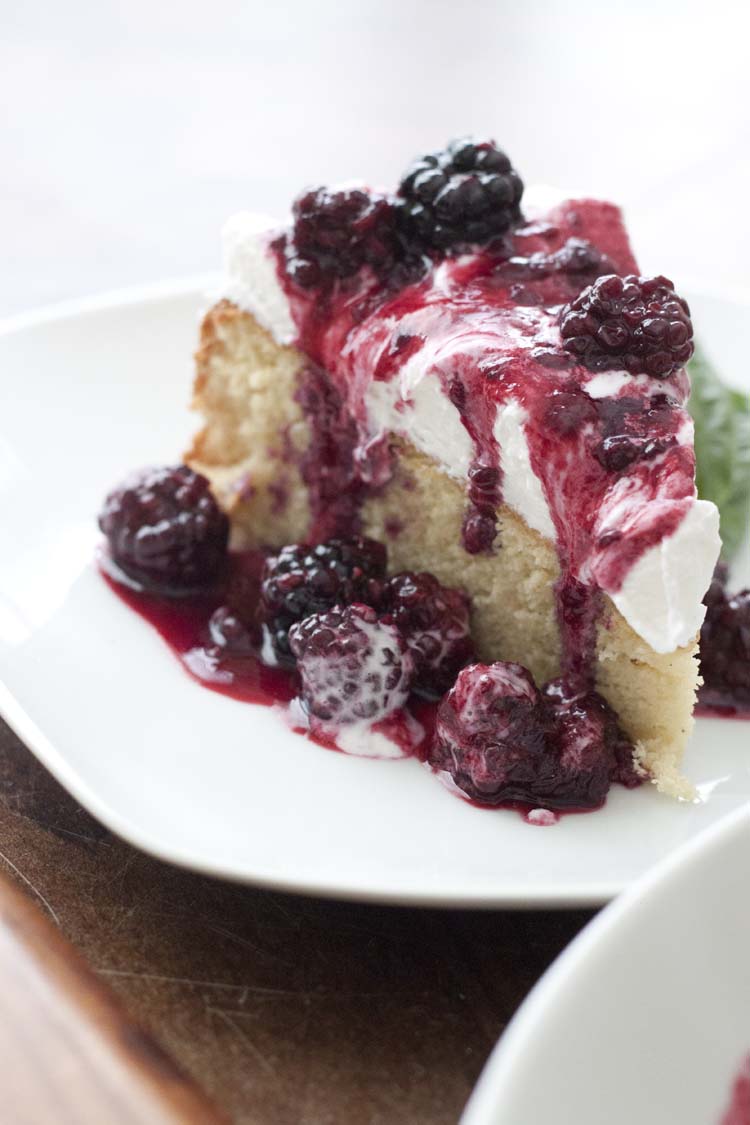 And why are some people so afraid of herbs, especially men?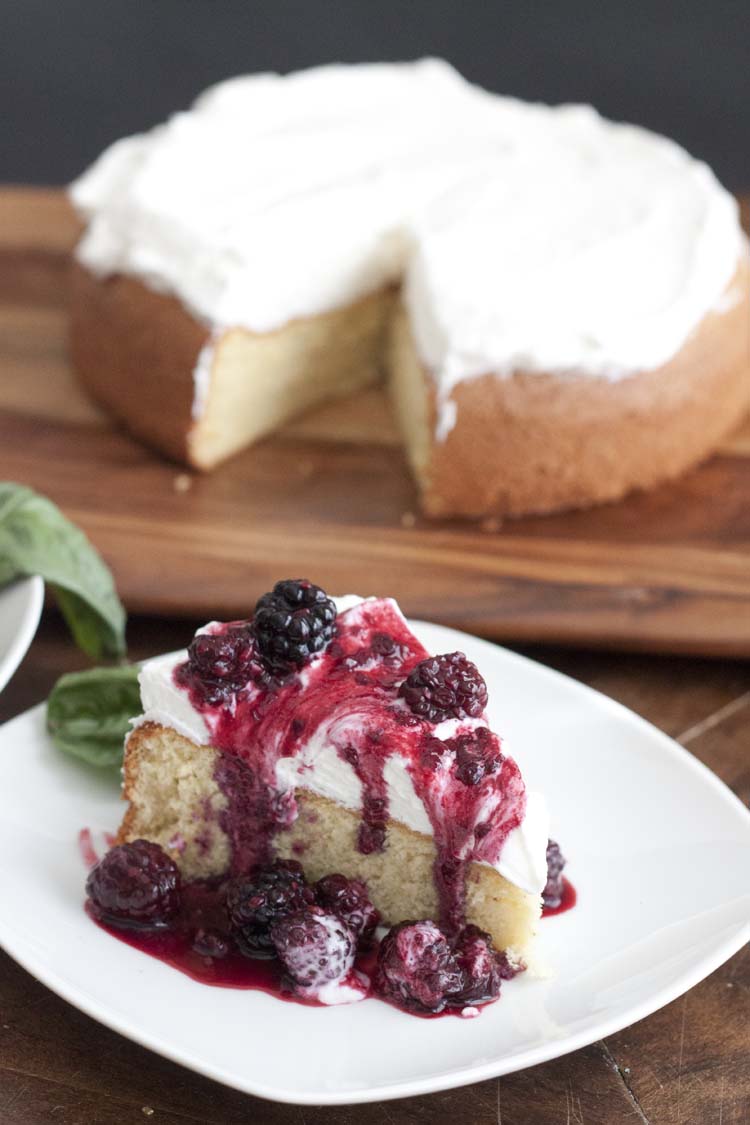 I read an article awhile back that said men have more taste buds than women and that's why women prefer herbs over men.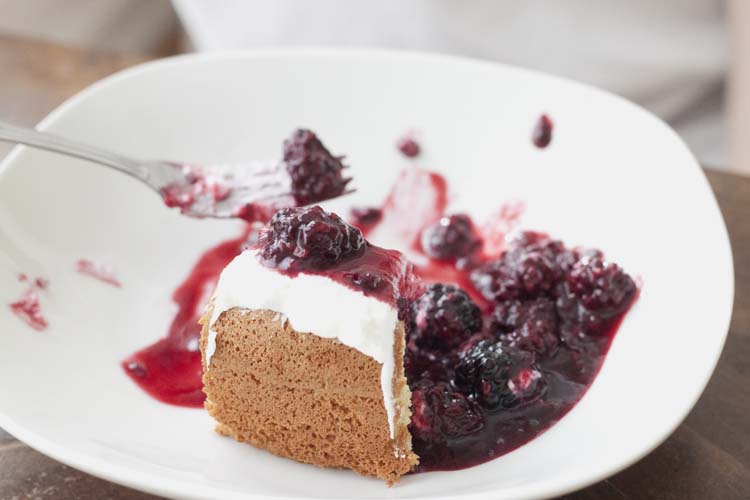 But let me tell you about the men in my house. They were all skeptical. Herbs in their dessert was not an idea they were into.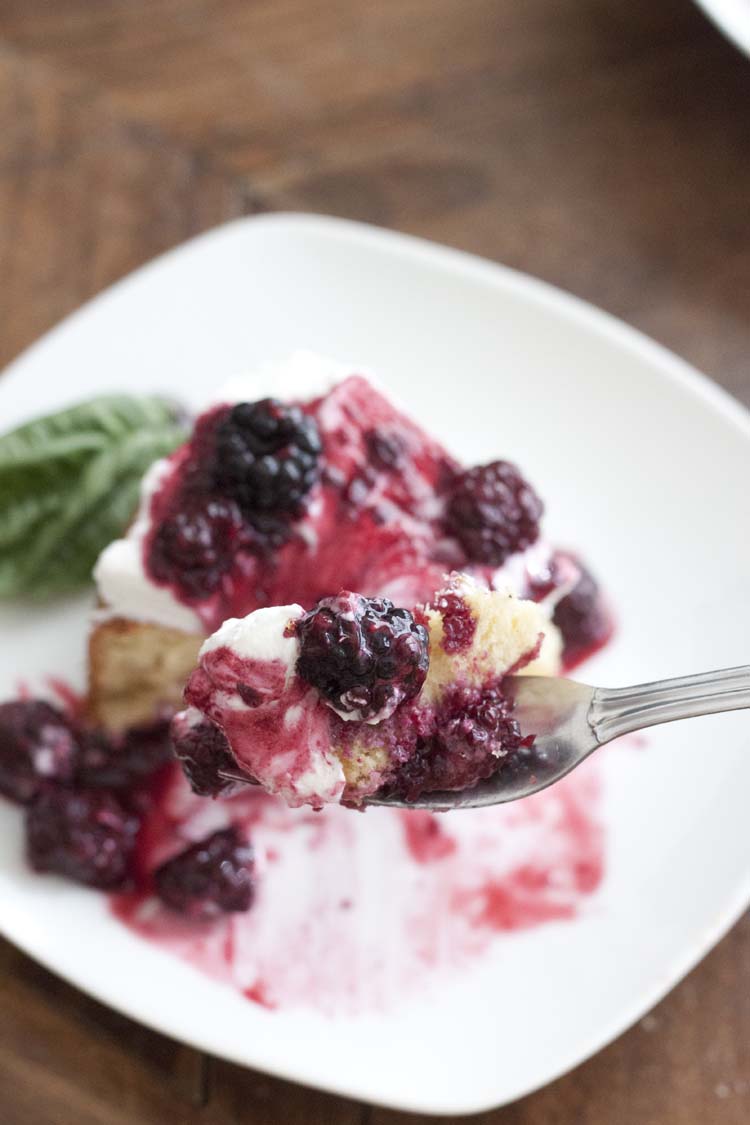 But that didn't stop them from eating all and repeatedly asking for more.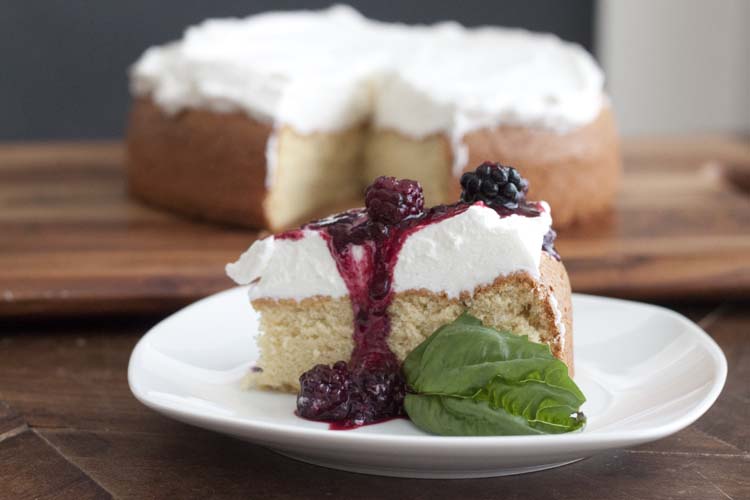 The only thing we're not sure about at this point is whether we prefer the blackberry basil compote cold, which could easily be called Blackberry Shortcake, or warm, which is a little like Heaven in your mouth. It melts the whipped cream a little and there's just something about the cool and the warm together that's pretty amazing.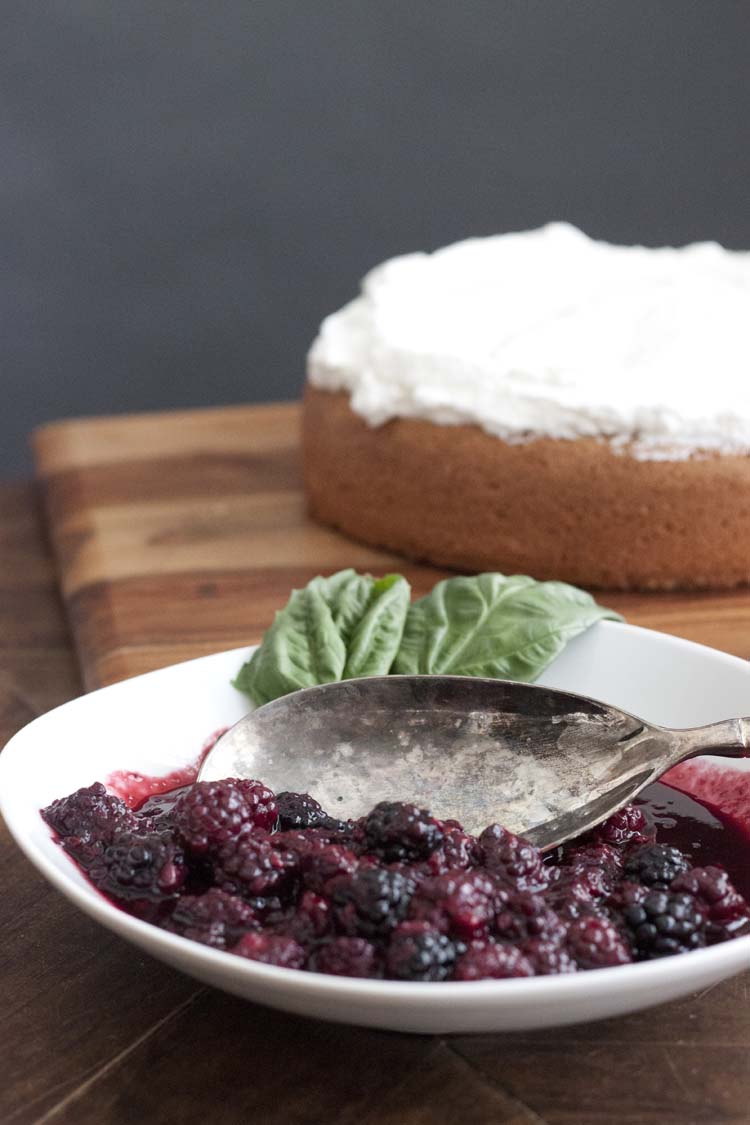 The jury's still out. I'll just have to keep eating it until I decide.
Recipe adapted from My Name is Yeh | Valentine's Day Almond Cake
Gluten Free Almond Cake with Blackberry Basil Compote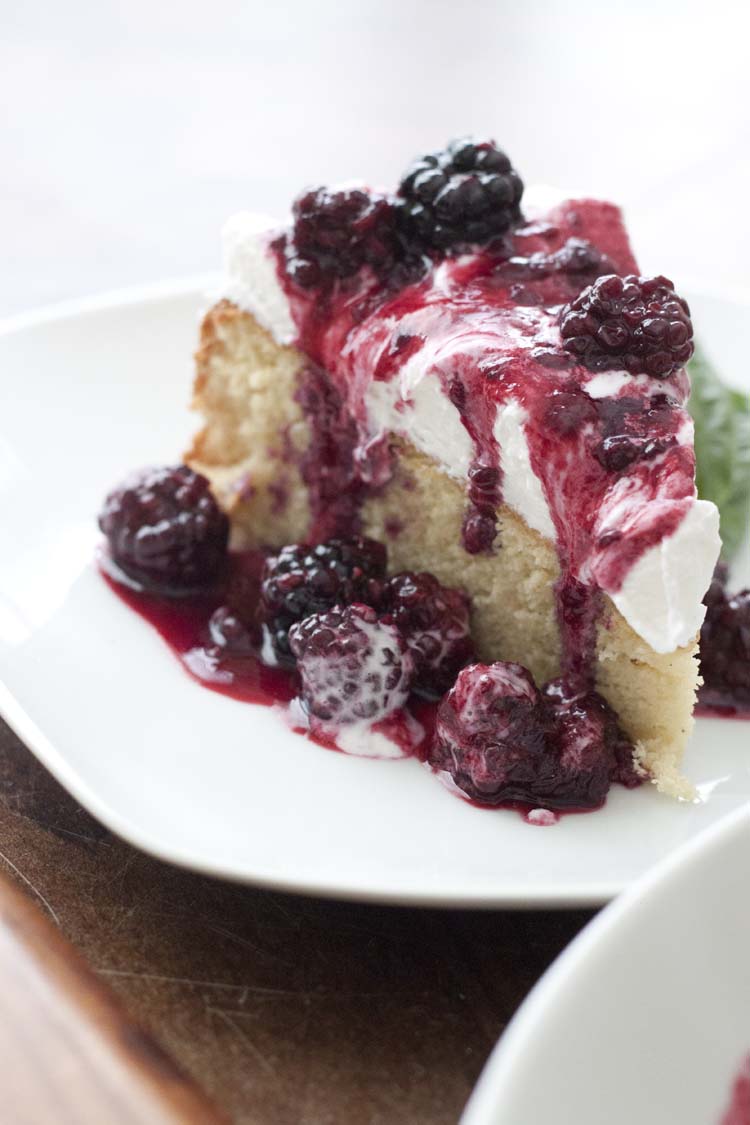 Ingredients
FOR THE CAKE

1/2 cup Bob's Red Mill Gluten Free 1 to 1 Baking Flour
1 tsp baking powder
8 oz almond paste
6 large eggs, separated and room temp
1/2 tsp kosher salt
1/2 cup sugar
1 tsp vanilla
1/2 almond extract

WHIPPED CREAM

1 cup
1/3 cup powdered sugar
1 tsp almond extract

FOR THE BLACKBERRY COMPOTE

12 oz container blackberries
4 fresh basil leaves
2 TBS sugar
1 tsp water
Instructions
FOR CAKE

Preheat over to 350° f. Line 10" springform pan with waxed paper. Spray pan and line with cooking spray.
Whisk flour and baking powder together in a small bowl, set aside.
In stand mixer, using whisk attachment, beat egg whites and salt until soft peaks form. Add in sugar gradually and continue beating until stiff peaks form. Transfer to another bowl, set aside.
In stand mixer, using paddle attachment, mix almond paste with egg yolks for 2-3 minutes or until light and fluffy, scraping down sides as needed. Add vanilla and almond extract.
Gently fold in egg white mixture with almond paste mixture, then fold in flour. Pour batter into pan.
Bake for 30 minutes or until cake tester comes out clean. Careful not to over bake.
Cool in pan for 10 mins before transferring to rack to completely cool.

FOR WHIPPED CREAM

In stand mixer, using whisk attachment, beat heavy cream, powdered sugar and almond extract until stiff peaks form.

FOR BLACKBERRY BASIL COMPOTE

Add water, sugar and blackberries to a small sauce pan. Heat on Medium High heat until it reaches a boil. Turn on low, add in basil, and continue to heat for 5 additional minutes. Remove from heat and allow to cool.
Frost cooled cake with whipped cream frosting then dollop on warm compote. Compote can be served warm or cold. Any uneaten cake should be stored in the refrigerator.
https://www.southernrevivals.com/gluten-free-almond-cake-blackberry-basil-compote/
©Southern Revivals