This post contains Amazon affiliate links. Please see my full disclosure policy for more info.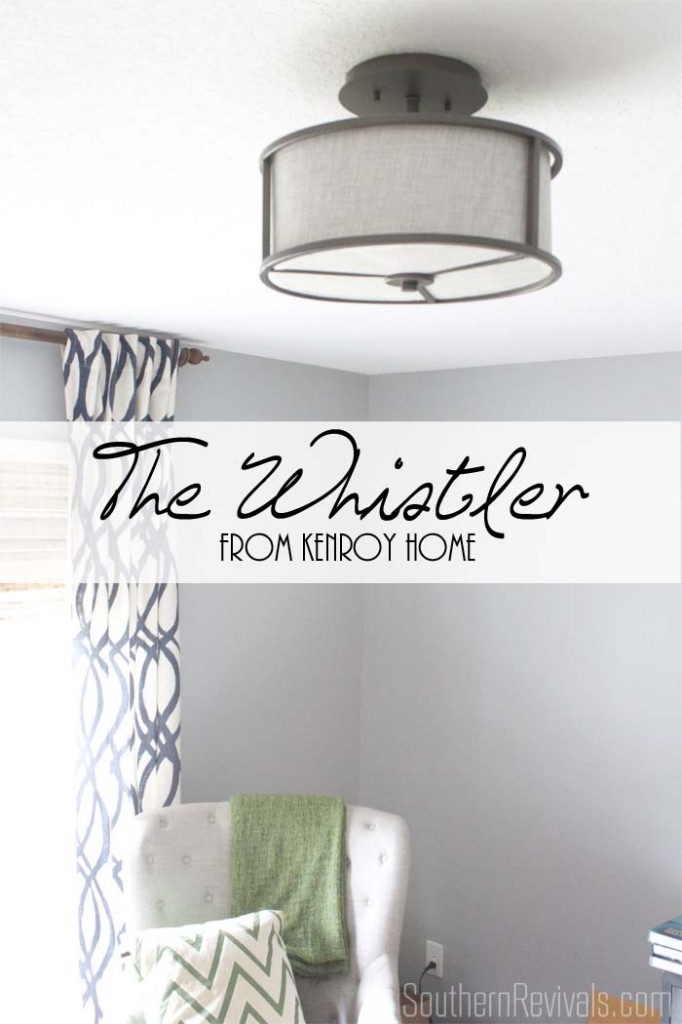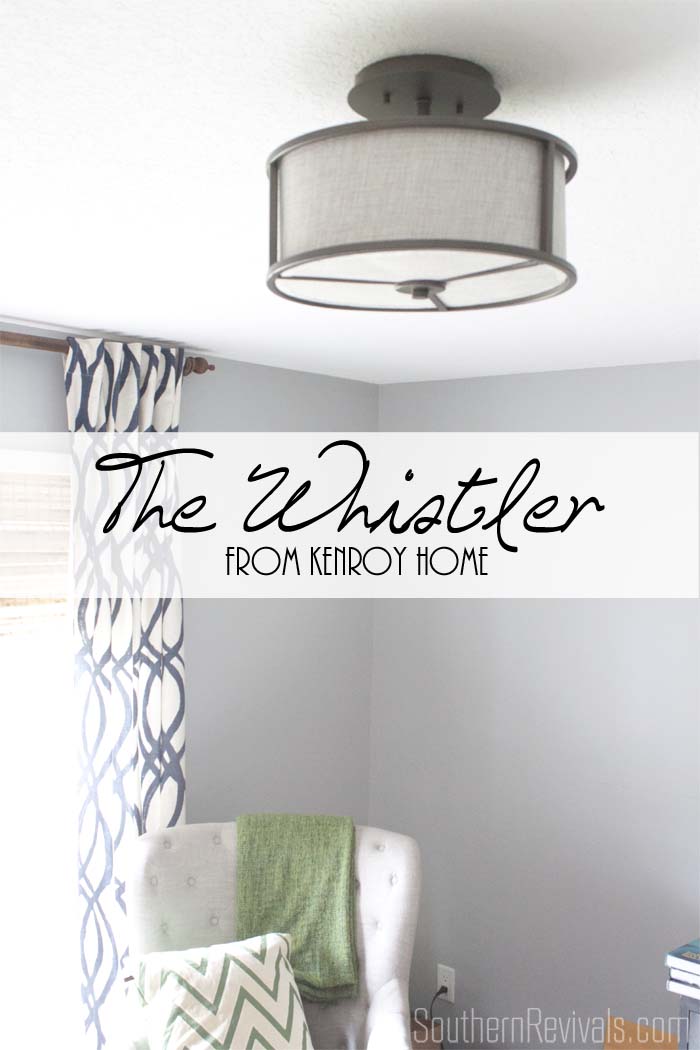 Possibly you remember the home office that I've been working on for about a year now. I had initially painted the the laminate furniture we already had but then decided I might want the office to have more of a dramatically cozy, library-like atmosphere. I spent a good deal of time on finding the perfect light fixture.
Then life kept happening and the office just kind of stayed in limbo until I could decide what I really wanted and get back to it. Ironically, one of the hardest decisions for making over the home office was choosing the light fixture.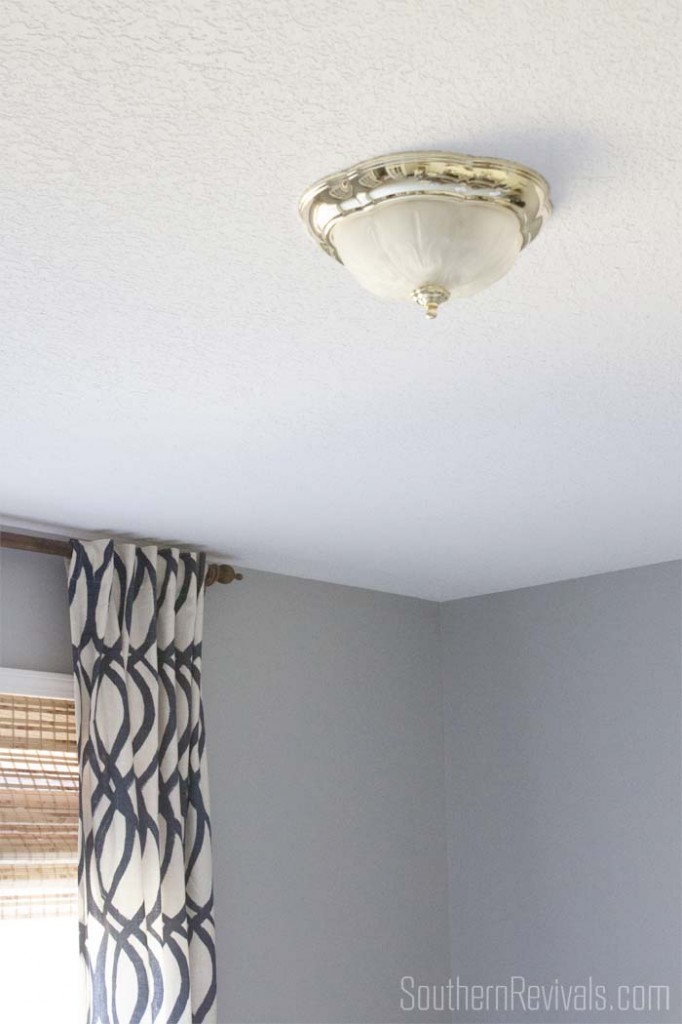 Two things I knew for sure… 1) I did not what to keep the builder grade fixture, found throughout our home at one point, and one that I once heard a designer refer to as a boob light. No. No I definitely don't dig the boob light.
And 2) we live in a house full of tall ceilings…except in the office. In here it's just your standard 8 ft which can really limit the kind of fixture you can use.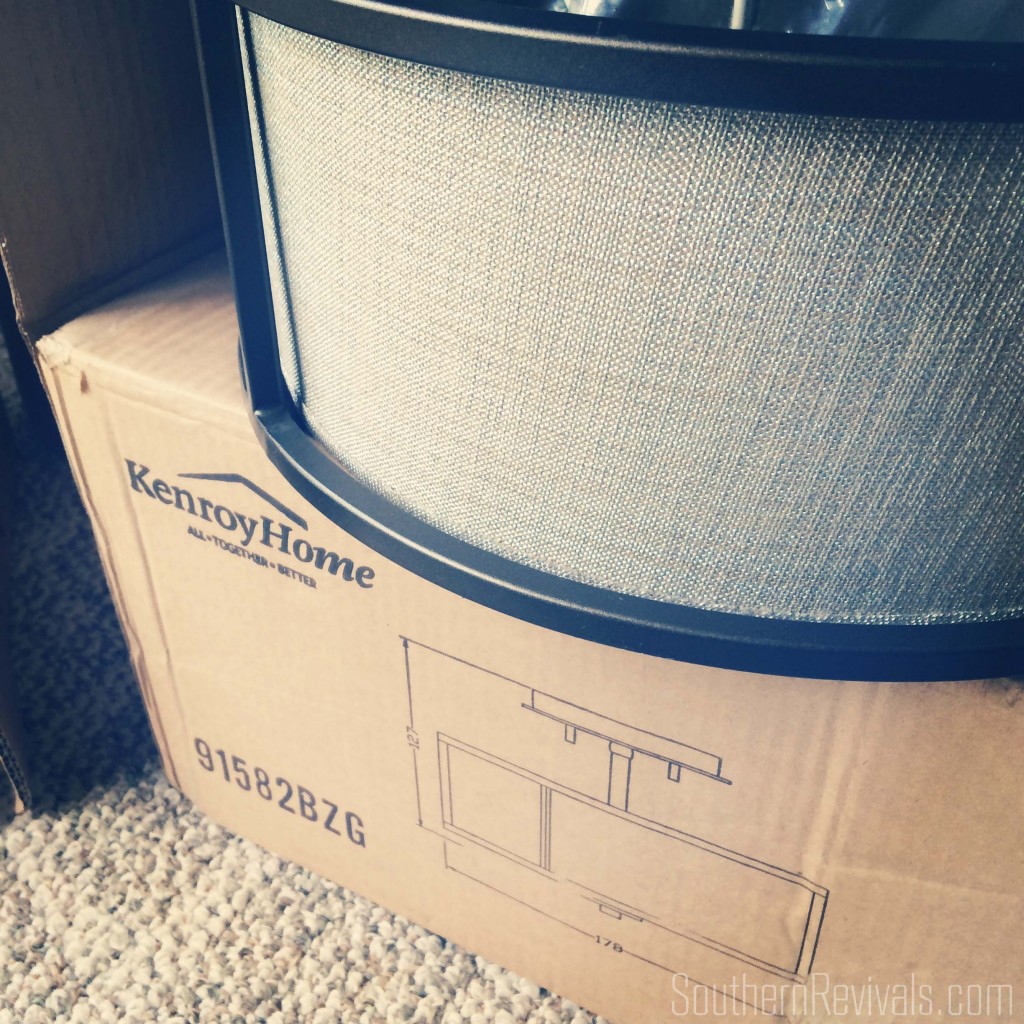 I once got a great fixture at an outlet store only to bring it home and realize that not only was it way too big in diameter but that even an average height adult wouldn't able to walk under it. And from there I searched and searched and searched for "the one". They were all always too big, too low or too ugly.
Then I beheld the Whistler from Kenroy Home.
The day the box arrived I said a silent prayer before opening it. Please let it work. Please, please let me love it.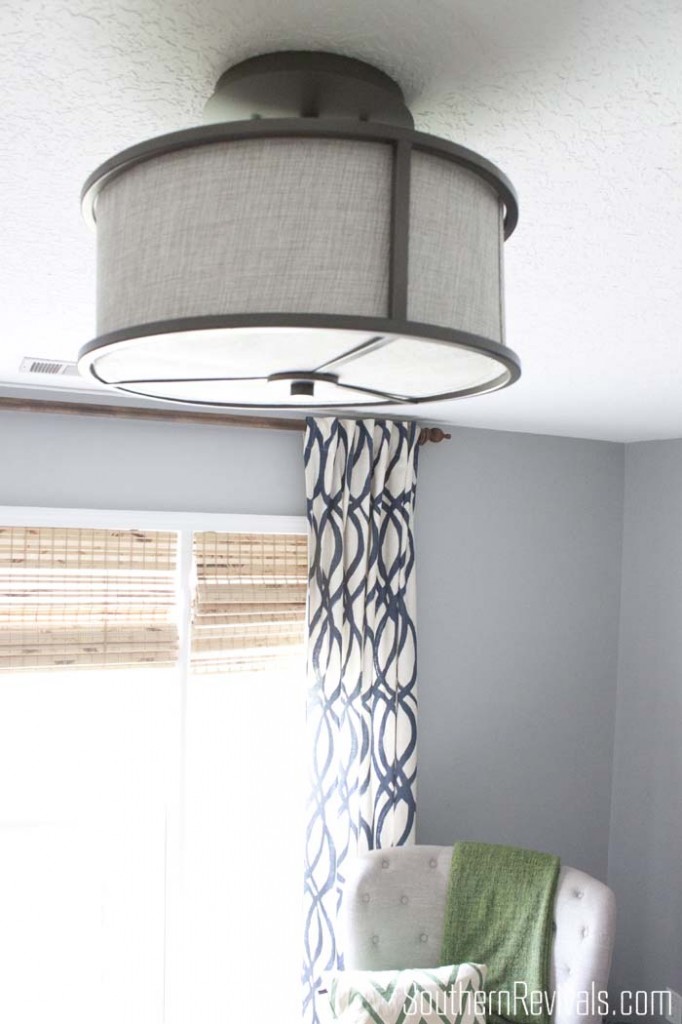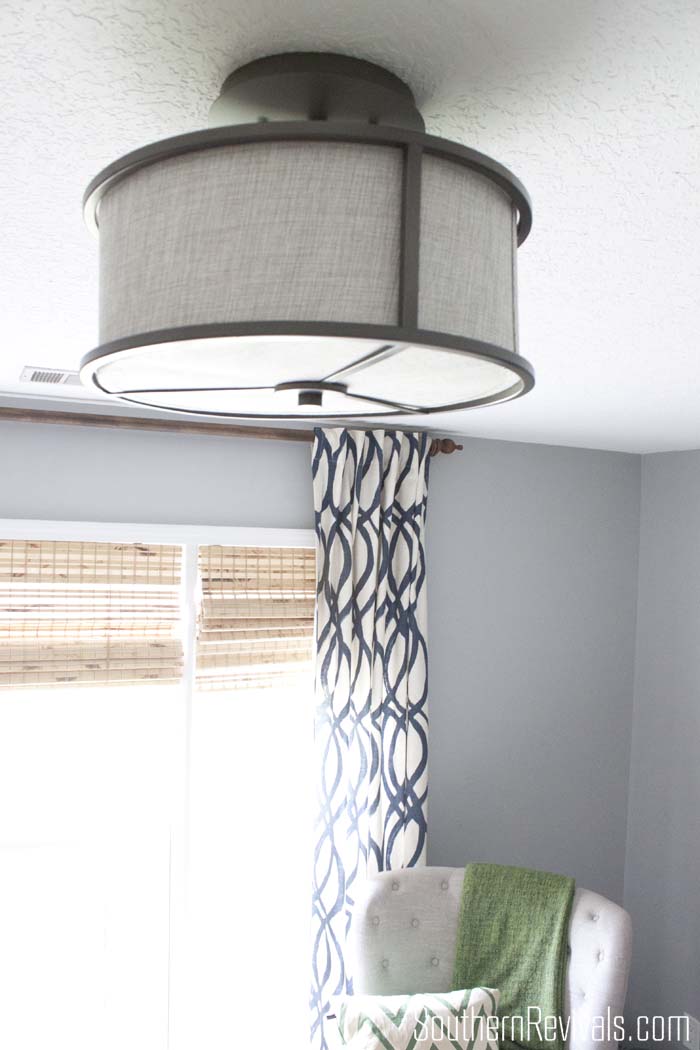 And then the clouds parted and the angles sang and I finally had, The One.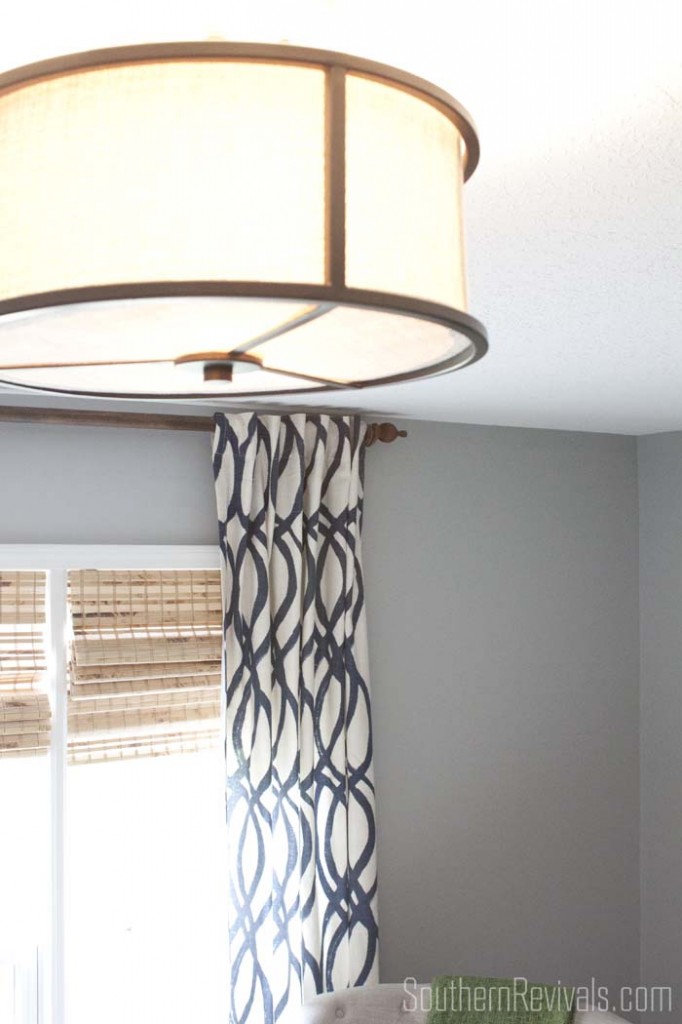 Not too big. Not too low.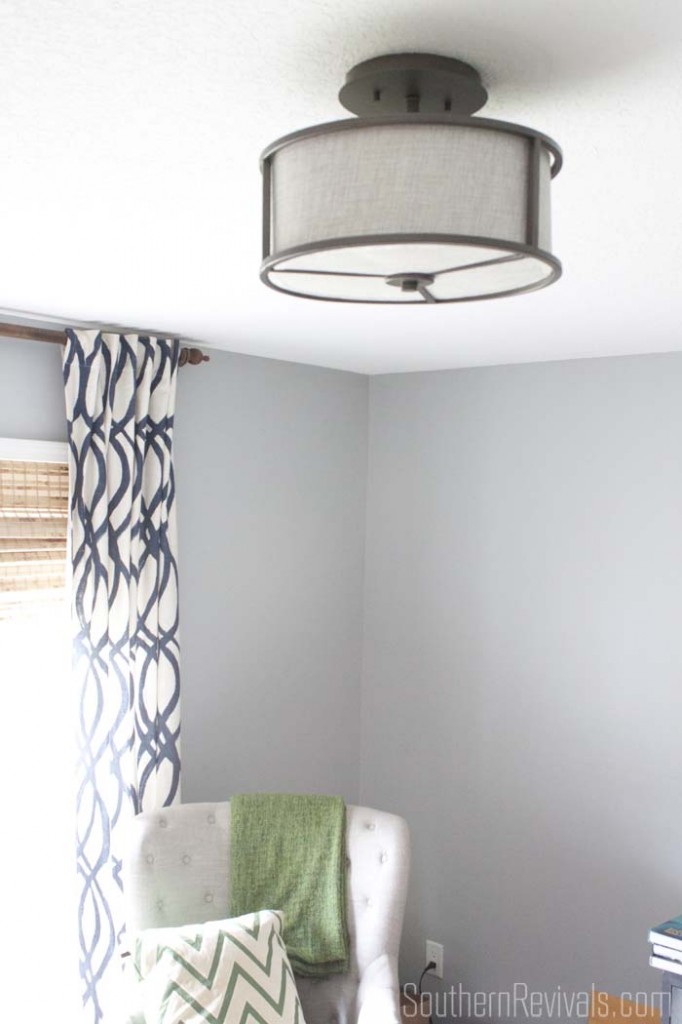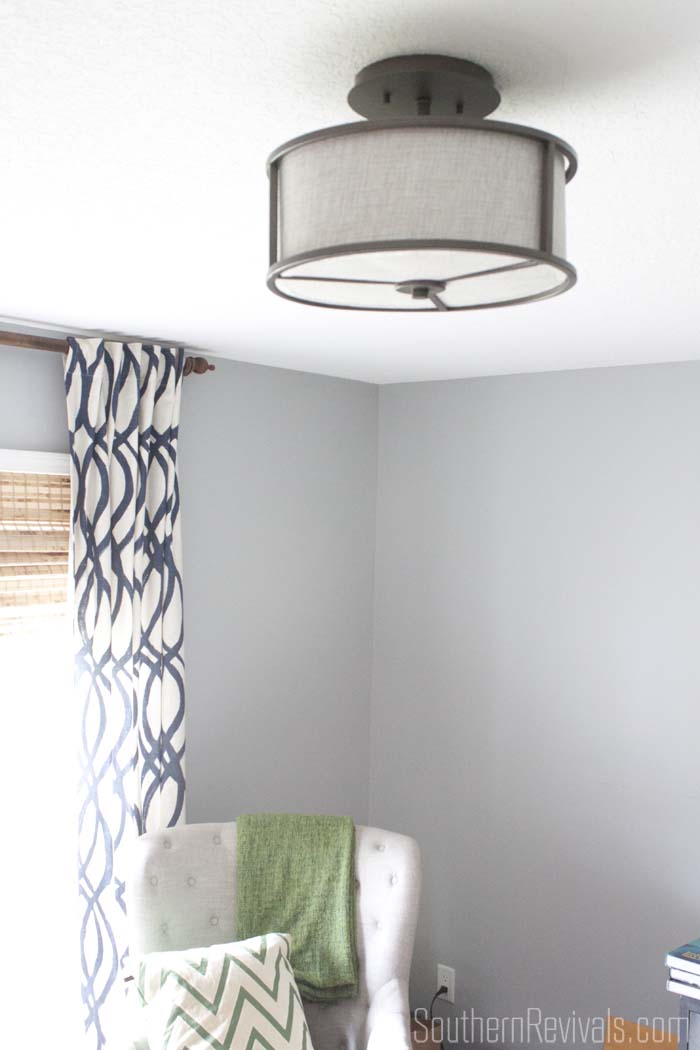 Just warm, cozy and absolutely perfect!
It took me about 10 minutes to install. It took me longer to figure out which breaker to shut off than it did to install it. After it was installed I marveled at the fact that I was finally totally and completely, absolutely satisfied. I love it when that happens! Here's hoping the rest of the makeover goes that smoothly!
A great big thank you to Kenroy Home for providing me with the perfect fixture for my home office. As always, I only share those products which I truly love, truly believe in and would use myself.
Other Posts in this Series:
Part 4 Shop the Look – COMING SOON

Giant Framed Postcard – COMING SOON