This post brought to you by Gladiator® GarageWorks. The content and opinions expressed below are that of Southern Revivals.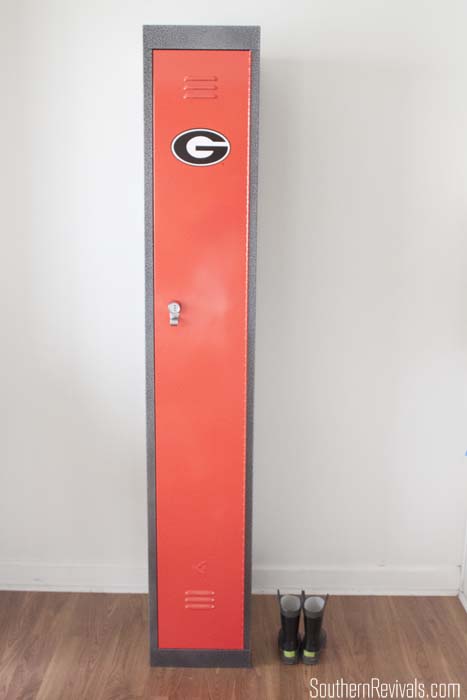 Admittedly, until one day last week, I had never heard of Gladiator® GarageWorks and their line of PrimeTime™ Lockers, possibly the greatest gift for the young sport fan I plan to give it to this Christmas. He is going to go nuts! And right now, they're BOGO 50% from now until December 31st. Please see below for offer exclusive to Southern Revivals readers.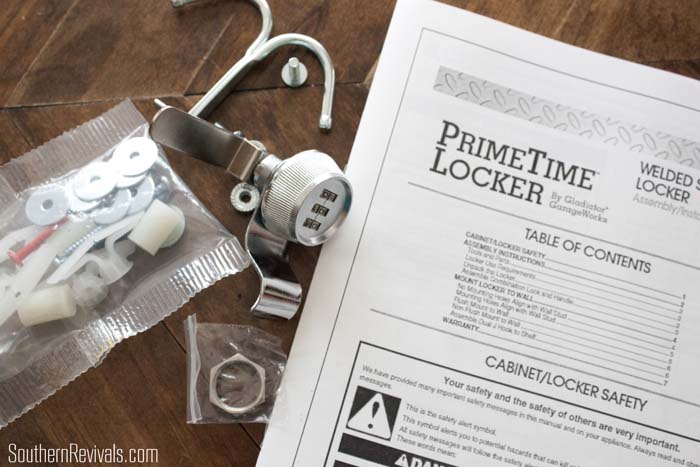 When it arrived we were immediate struck by how sturdy and well built it was. I had only to install a few things to have it fully fuctional.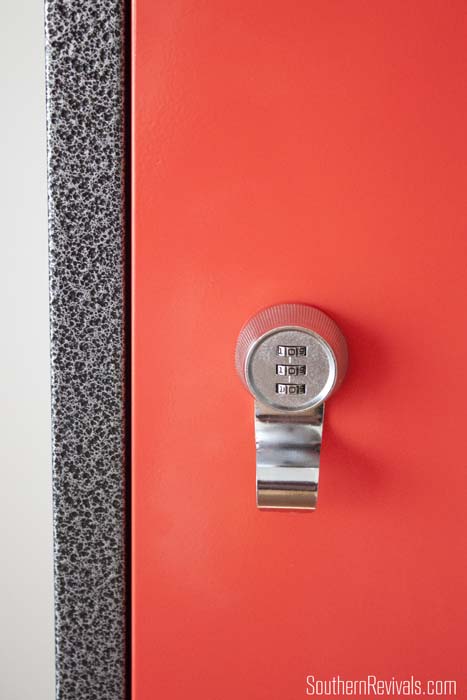 The door has a magnetic closure as well as this combination lock. So no matter what you're putting in it, Air Soft rifles or sports equiptment, it's safe.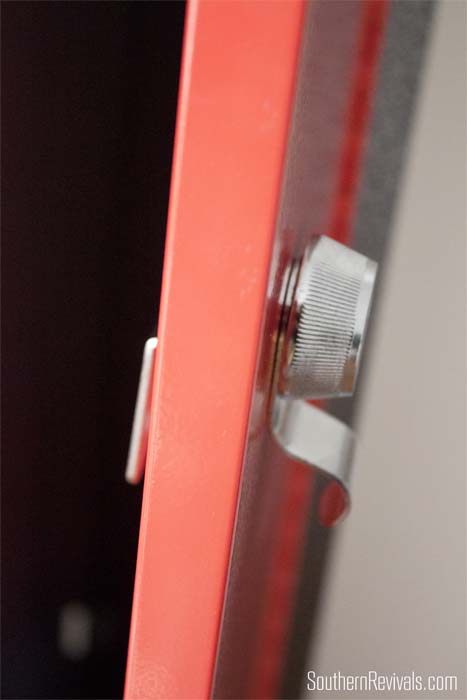 It only took a couple of minutes, a screw driver and adjustable wrench.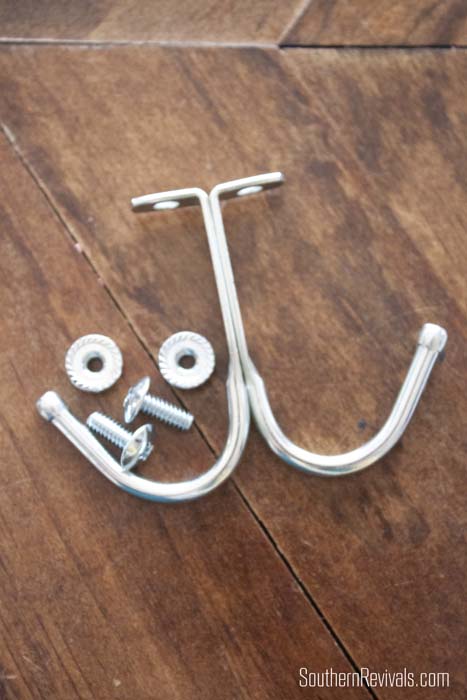 Then I added the locker hook to the inside.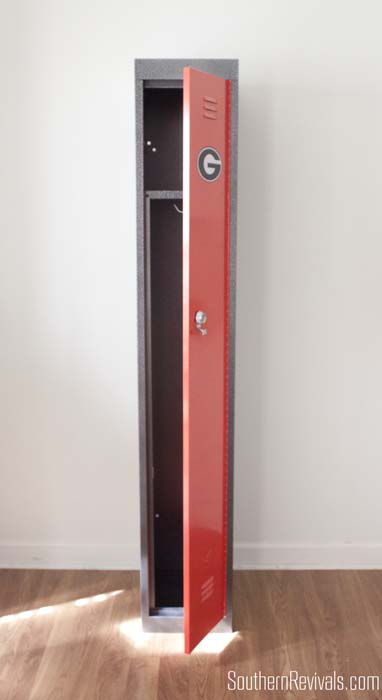 The only thing I didn't do was mount it to the wall with the hardware that is also enclosed because it won't be staying here. But I love that fact that this handsome locker comes with everything you need.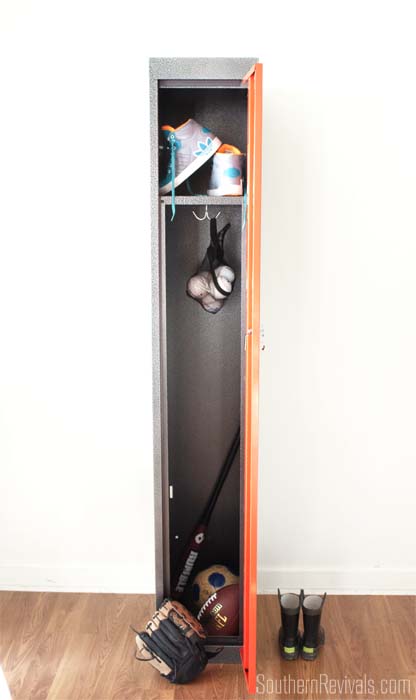 And don't let the GarageWorks name fool you. While I plan to get another one for us to kee and use in our garage, these are plenty handsome enough to decorate your favorite sports fan's bedroom or man cave.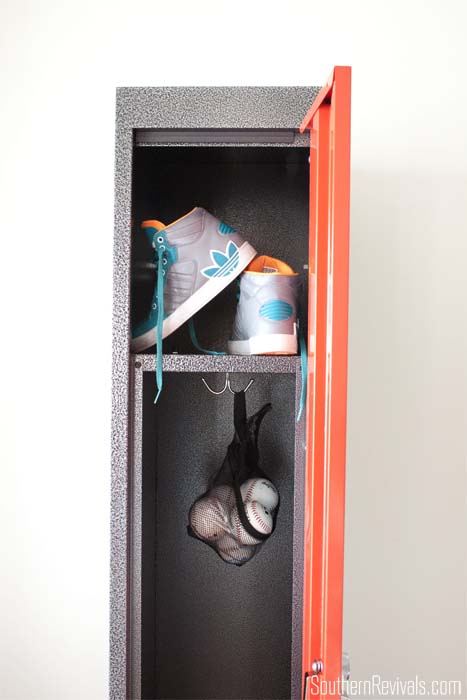 It's that time of year where we are all starting to think about better ways to get organized. If your sports fan has a lot of "stuff"  then this is the perfect place for them to…stuff it! And you get the added benefit of its attractiveness. Score!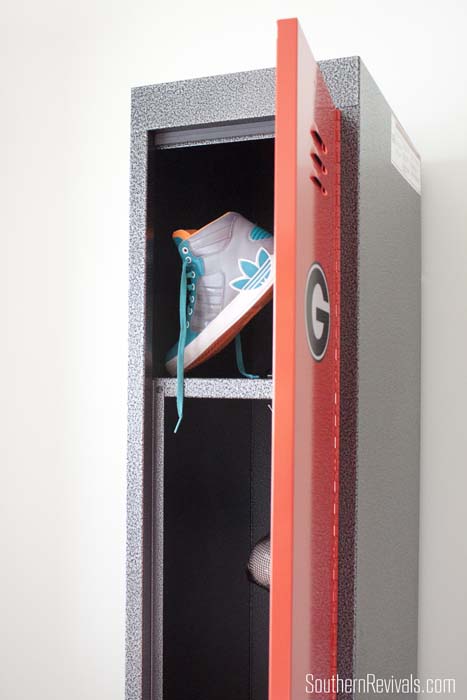 Not a University of Georgia fan? We won't fault you! There are 15 collegiate teams currently available with more to come.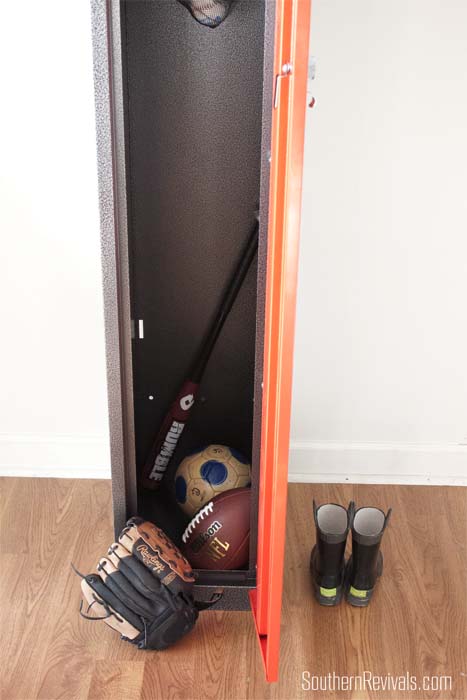 I'm excited to wrap this bad boy up and put it next to the tree. And I cannot wait to see his face when it opens it. It will be completely unexpected. The perfect gift he never knew he always wanted!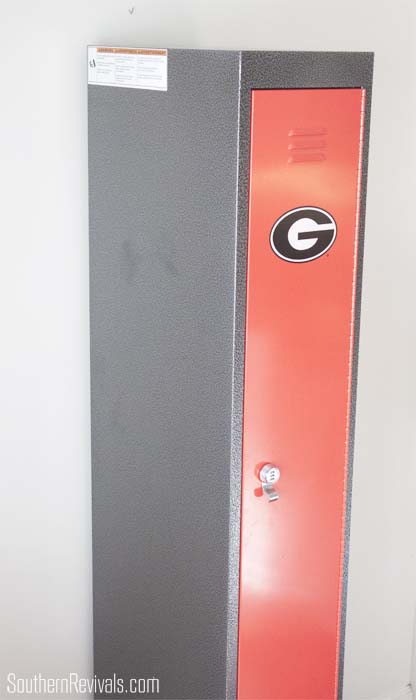 It's deep enough that you can truly get a great amount of storage space out of it but not so wide that it takes up valuable space.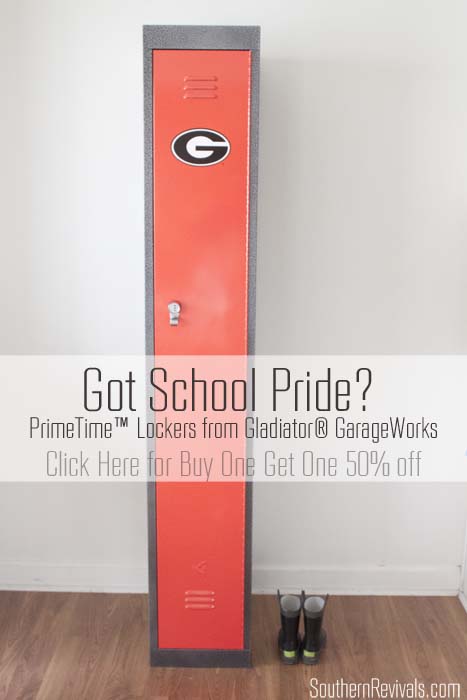 So if you've got a super fan sports nut, or two, who will go wild over these lockers now is the perfect time to snatch up the PrimeTime™ Lockers. Just enter the code PRIME50 to receive a special BOGO 50% off.
COUPON DETAILS: 
The holidays are over and the BOGO has ended but please enjoy this offer exclusive to Southern Revivals readers!
OFFER: 20% off and free shipping on all available

Primetime

lockers

CODE: PRIMEFAN. TO REDEEM: Enter code upon checkout on https://www.gladiatorgarageworks.com/superfan VALID:

12/3 – 1/31/15

Offer and code exclusive to the blogger community and their audiences.
There's still time to win Christmas with this amazing gift and to take advantage of a great deal. For more information on Gladiator® GarageWorks and their attractive organizational solutions (ahem…I want them to come and do my entire garage!) please visit the Gladiator® GarageWorks Facebook page
So…What your PrimeTime™ Locker team of choice?