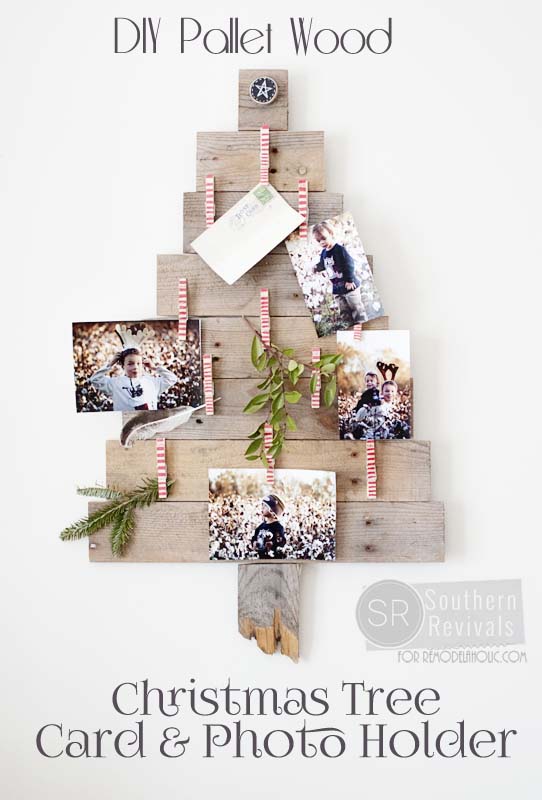 I don't know about you but I've never really had a dedicated space for my Christmas cards to be displayed. I've taped them to walls, hung them on ribbons and doors and last year I even had this really cool stand alone wire wreath thingy. And while that looked nice, it took up counter space and since I have a pretty minimalistic style there aren't many horizontal surfaces. So, what's a girl with many pallets to do?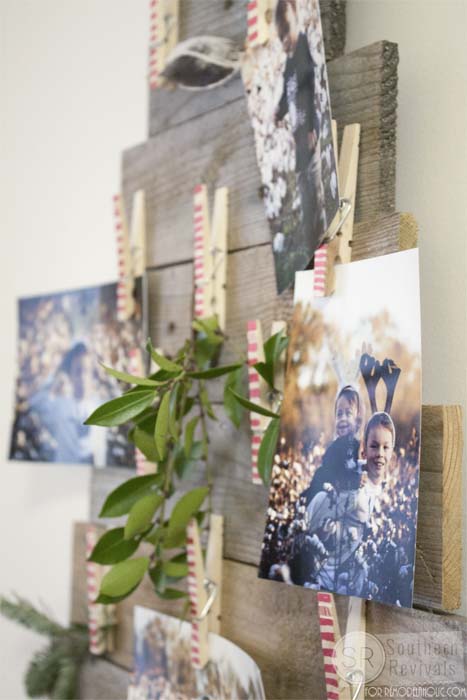 (Got pallets? For me, that's a given. I have an entire stack of them out by my workshop. They are plentiful and easy to come by. I use ones that haven't been treated or used for food transportation and I always ask before taking. If you can't find a pallet, using any aged wood (OMG, especially barn wood) will do.)
Make a pallet wood Christmas tree card holder, of course! Actually, these were scrap wood pieces left over from past pallet projects and the minute I saw them I knew I had to use them. And honestly, as much as I like having a place to display my Christmas cards, I really wanted a place for all of the Christmas pics we took. It's sad that only one of them makes it to a card and the other ones live for all eternity on your memory card. I guess that's why they call it a memory card. Kind of sad right?
So if you're looking for an adorable solution (that'll barely cost you anything) check out my tutorial for making this Pallet Wood Christmas Tree Card & Photo Holder over on Remodelaholic. com today!