This post is brought to you by CJ Affiliate's VIP Content Service. Thank you Pier 1 for sponsoring this Farmhouse Style Fall Table Decor post. While this was a sponsored opportunity from Pier 1, all content and opinions expressed here are my own. This post contains affiliate links. Please see my disclosure for additional info.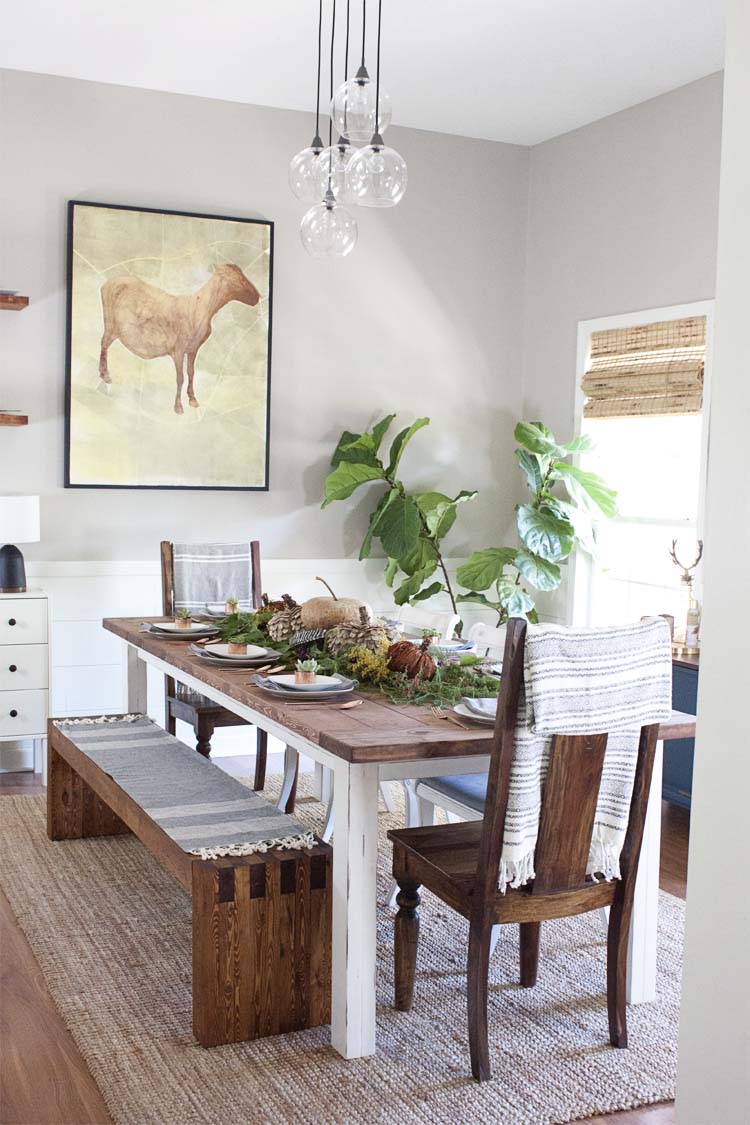 I'm still so excited about our Modern Farmhouse Dining Room Makeover that it isn't any wonder I started The Great Fall Decor Fest of 2016 in here first. It is, after all, the first time this space has really been done since I've lived here. It also shouldn't come as any big surprise that there's a farmhouse style fall table decor vibe happening with some of the same rustic touches from my Thanksgiving Tablescape from last year. And some warm and modern copper accents thrown in for this year.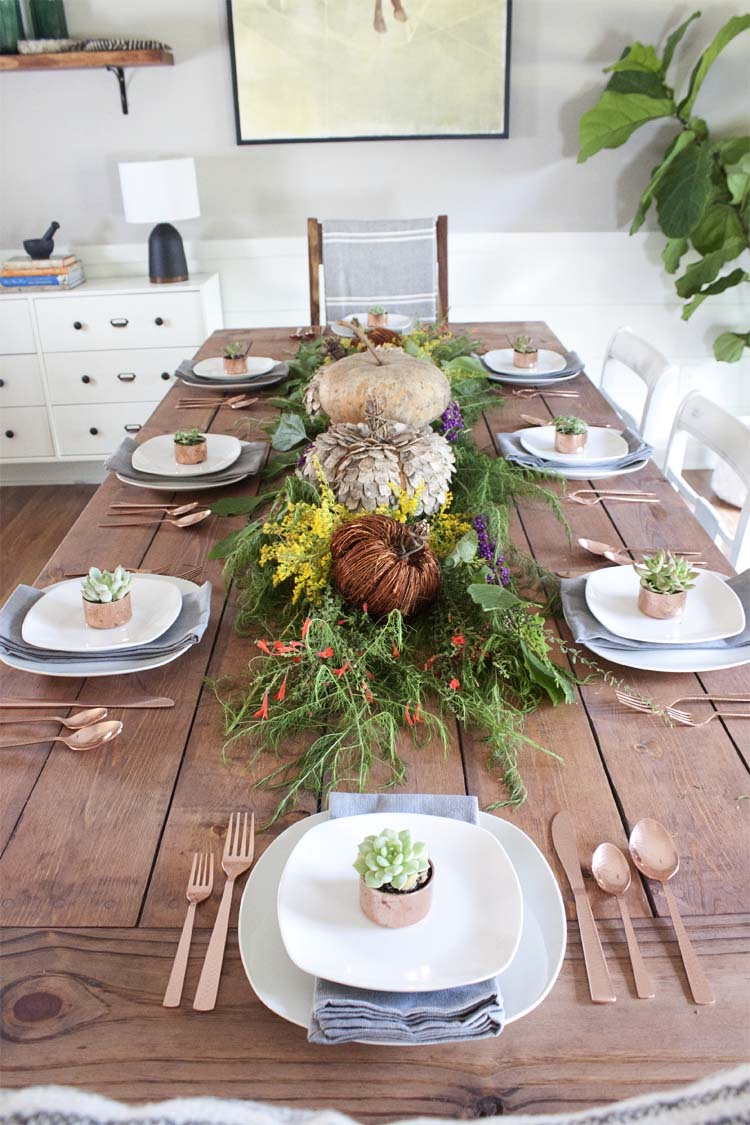 If it's still 487 degrees where you are, as it is where I am, you'll forgive me for already dreaming about fall. I know I say it every year but it is my absolute favorite and I can hardly wait for September when it is apparently acceptable to start talking about it. My kids have already been in school for a month now and I am, as always, beyond ready to say goodbye to summer. (Sorry, summer)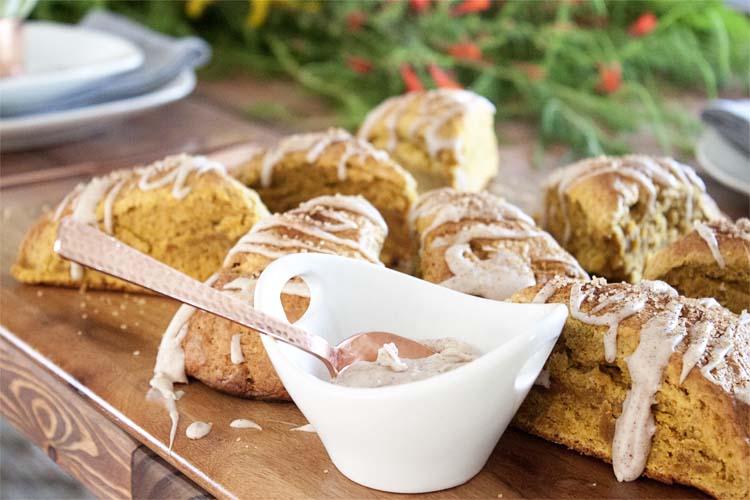 And no matter how you feel about that I wholeheartedly believe there's some kind of magic in decorating for fall. I'm certain that even when the temperatures are still high there's an underlying chill to the breeze, barely perceptible, but there if you're open to it. And I'm certain I bring it the minute I take down the decorations from the attic, buy my first pumpkins or put together my first side-of-the-road bouquet. Lighting that first pumpkin spice candle of the year also makes the house cooler and you can't tell me otherwise. Probably it's a kind of self induced delusion but it makes me happy. And less hot.
Here in the south the leaves have already started to fall. Not because it's fall, mind you, but because the trees have also had enough of summer and have started to defoliate in protest and from lack of water. I feel ya, trees!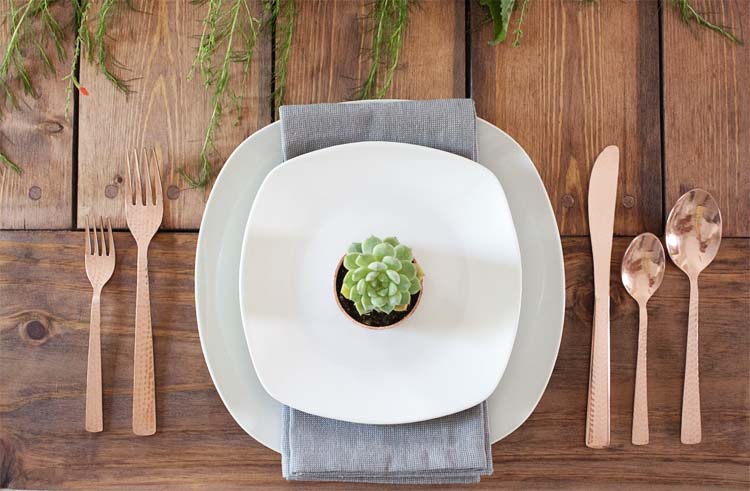 This year I've finally added my favorite metal to the table: Copper. I've been longing for copper flatware forever and this hammered copper set from Pier 1 makes my heart flutter. I'm also using our simple white dishes which are perfect for every occasion and prevent me from having to have a set for every season. And then of course I've added my favorite color with these gray woven napkins.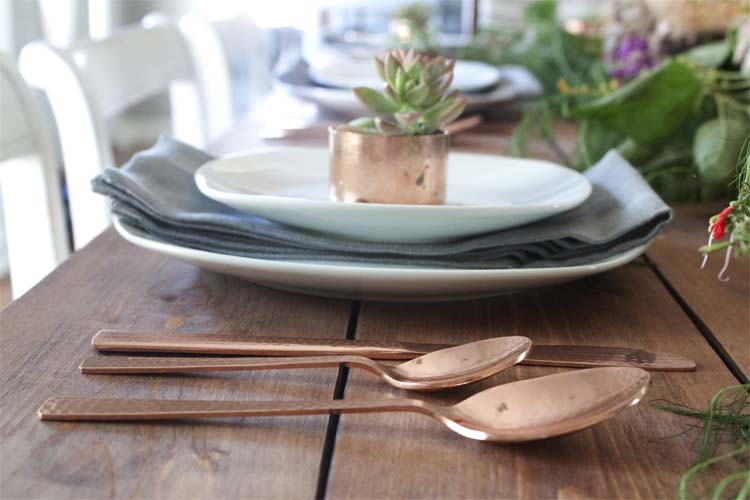 Copper instantly adds warmth and gives some modern flare to an otherwise rustic table.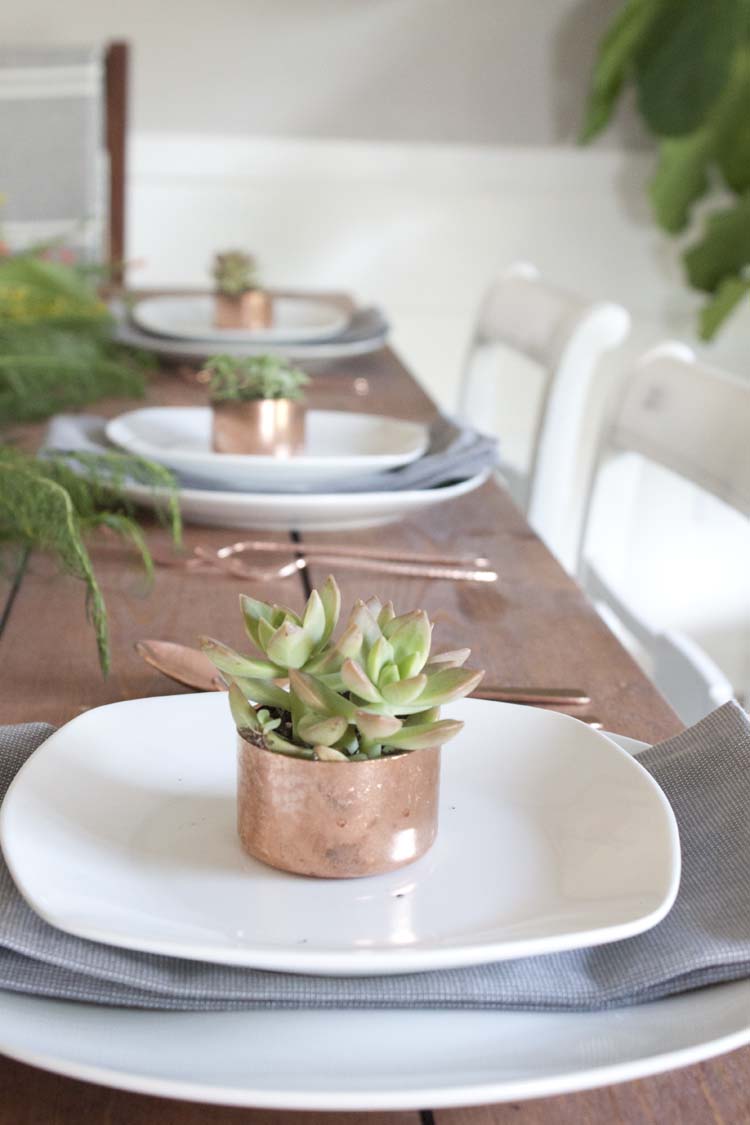 I also got these copper slip on caps to plant succulent place holders. They double, err…triple, as decorations and a party favor for guests, too.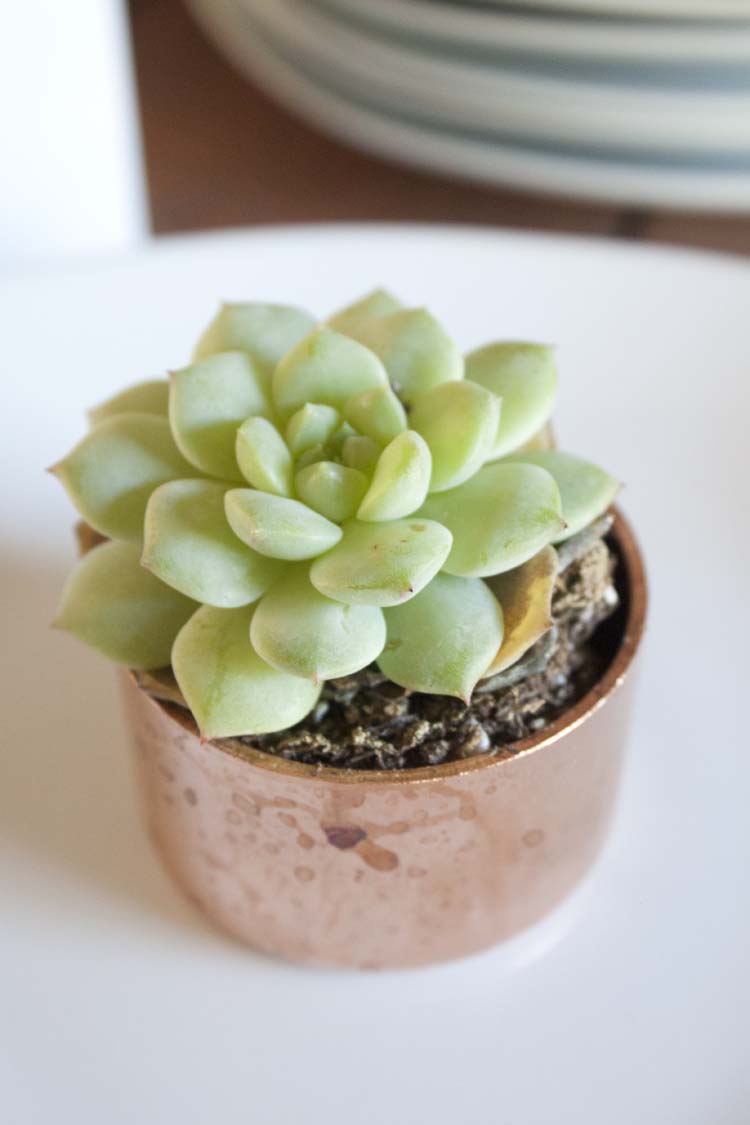 The first time I added succulents to my fall table decor last year I vowed I'd do it again. I love these little copper pots of perfection. I left my copper caps as is but if you want to clean yours up a bit simply let them sit in ketchup (sans plants) for 30 mins or so and polish them up.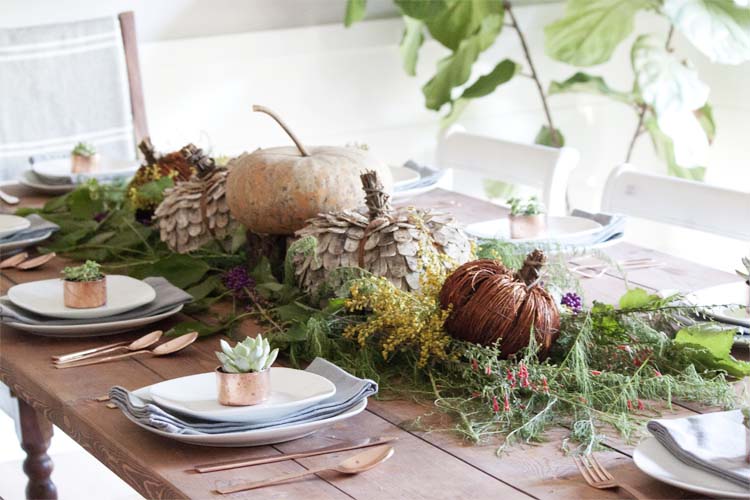 In addition to the weeds…ahem…fresh floral bouquet (seriously, is there anything better than free flowers even if other people call them weeds?!) I added a smattering of faux pumpkins down the center as well. Something I've learned about myself recently is that I really dig simple. I think I've been trying to keep up with all of these amazing and over-the-top tablescapes over the years and it just isn't me.
This, however, is perfect.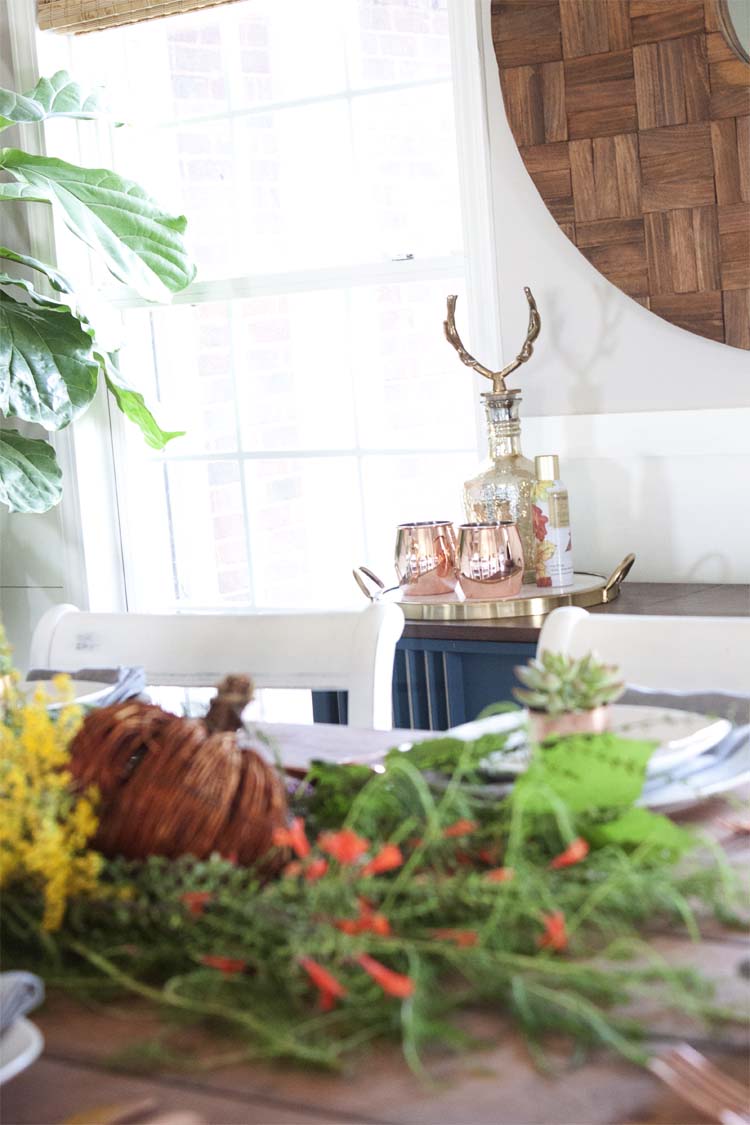 It's also the perfect time of year to put my vintage stereo cabinet turned wet bar to good use.
I cannot get enough of having all of our bar supplies right in the dining room. This antler decanter is the perfect fall decor for this space and I can either tuck my Moscow Mules inside the cabinet or out since they play off the copper in my fall table decor.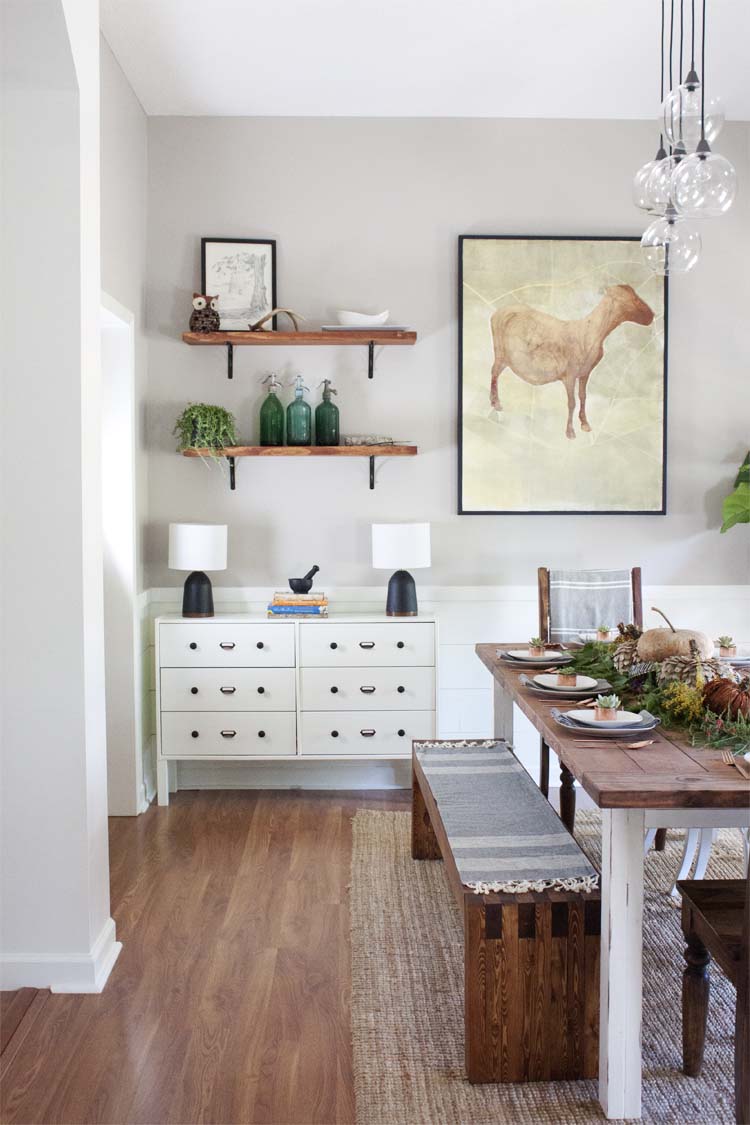 Just the subtlest changes make the biggest difference and have me more ready than ever to usher in the cooler temps and changing leaves.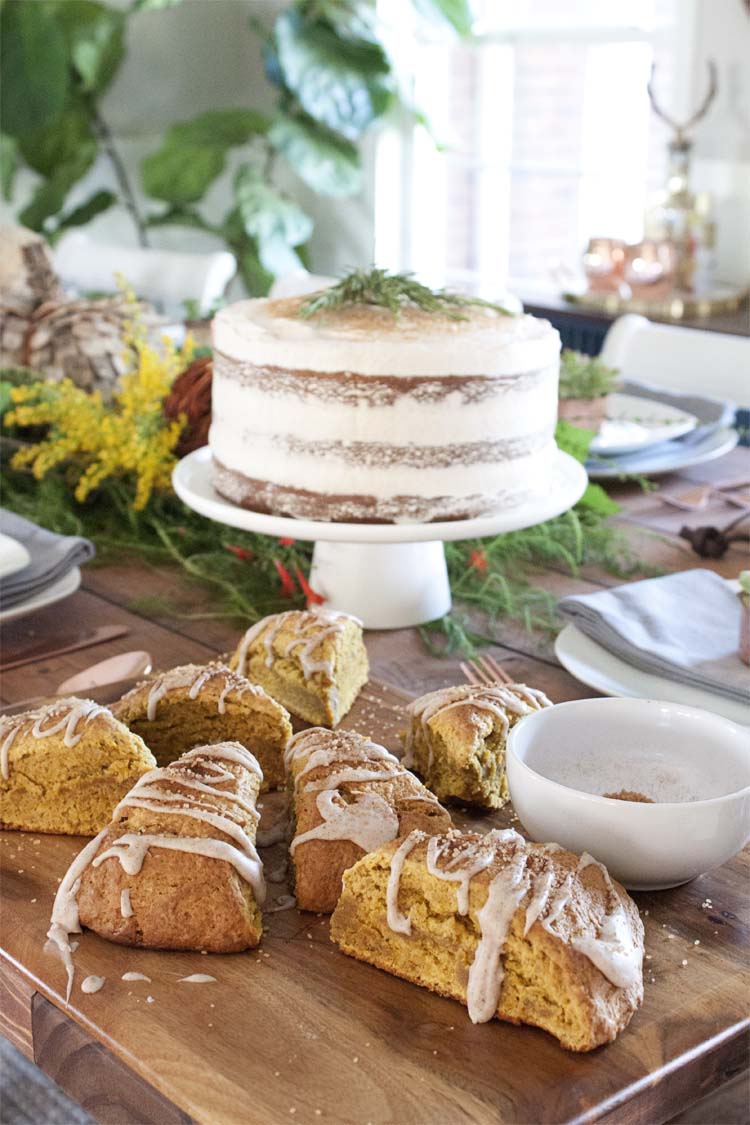 And the family and all the guests the season brings.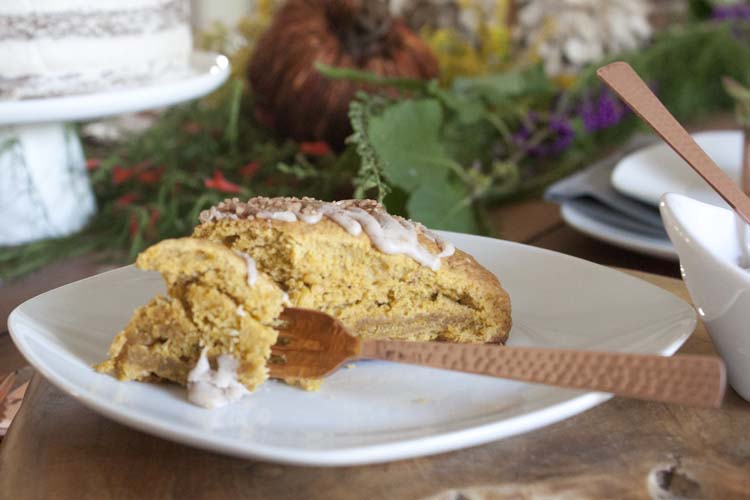 So let the season of pumpkin spice everything begin!
And if you're anything like me, let it spill over into every nook and cranny.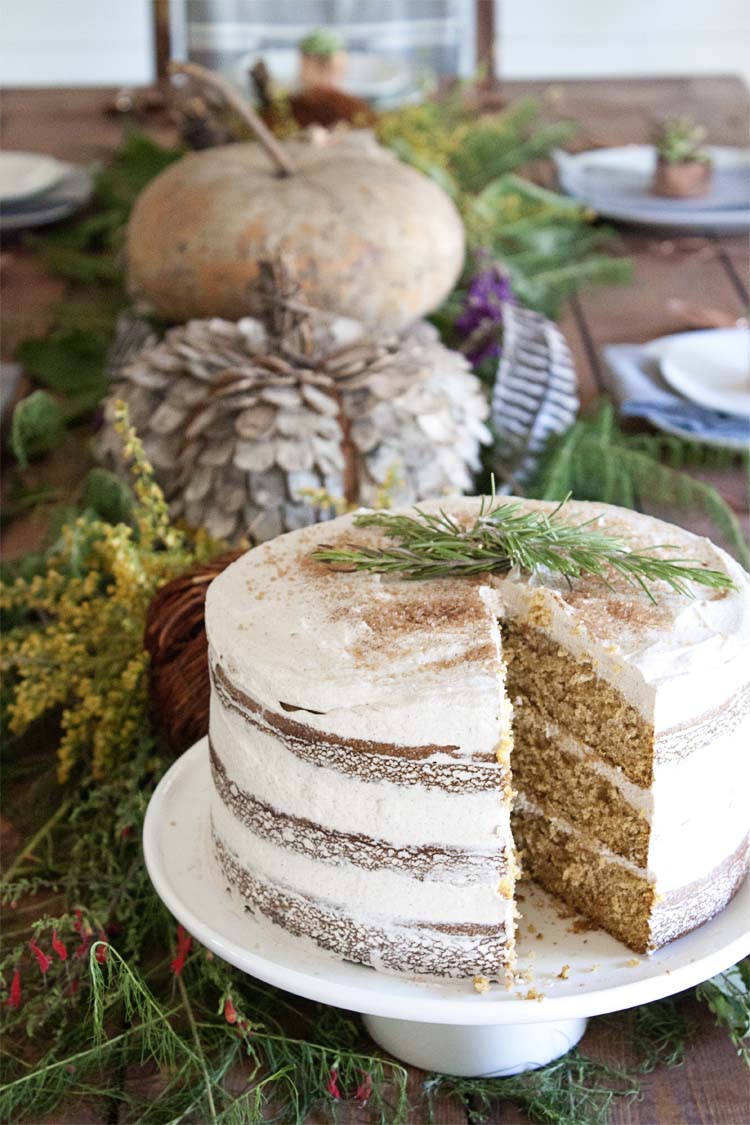 Try something new, like a pumpkin spice cake with a brown sugar cinnamon Swiss meringue.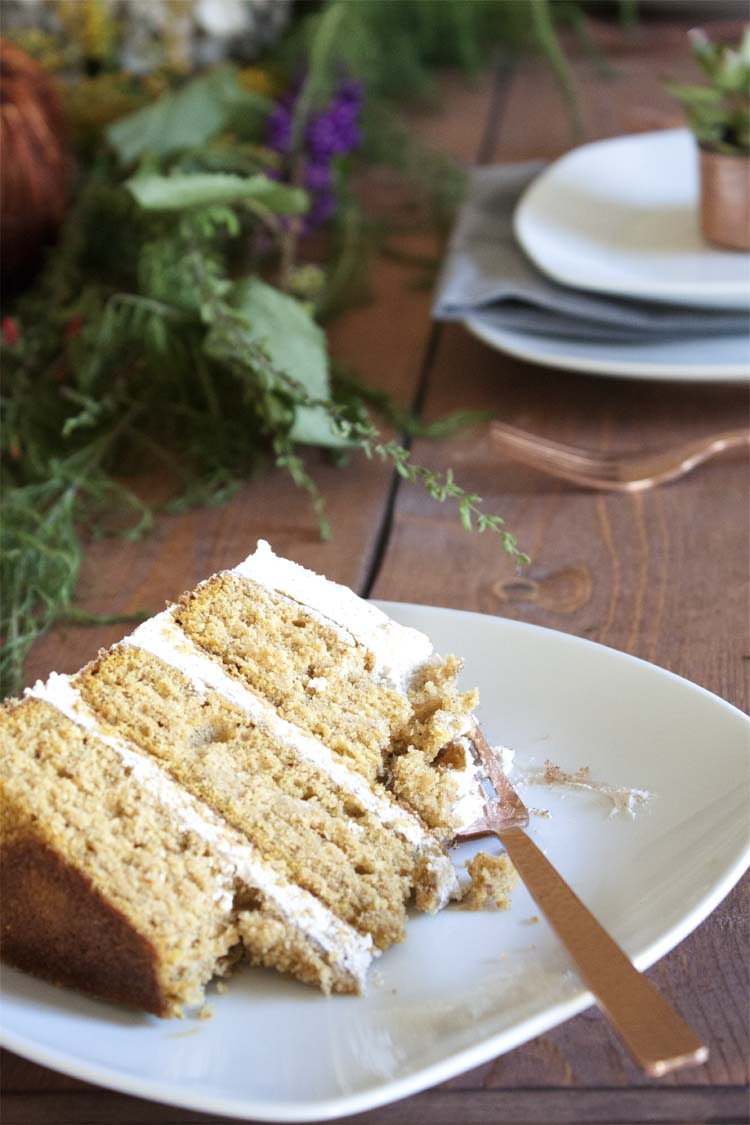 I promise it isn't as hard as everyone makes it out to be.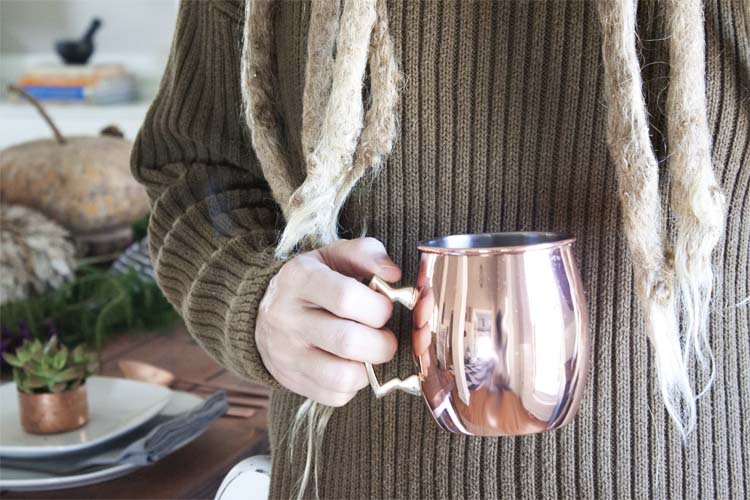 But most important of all, snuggle up to the people you love the most and enjoy the season for all it's worth. Happy Fall Y'all!