This post is part of a social shopper marketing insight campaign with Pollinate Media Group® and Prismacolor, but all my opinions are my own. #pmedia #relaxandcolor  http://my-disclosur.es/OBsstV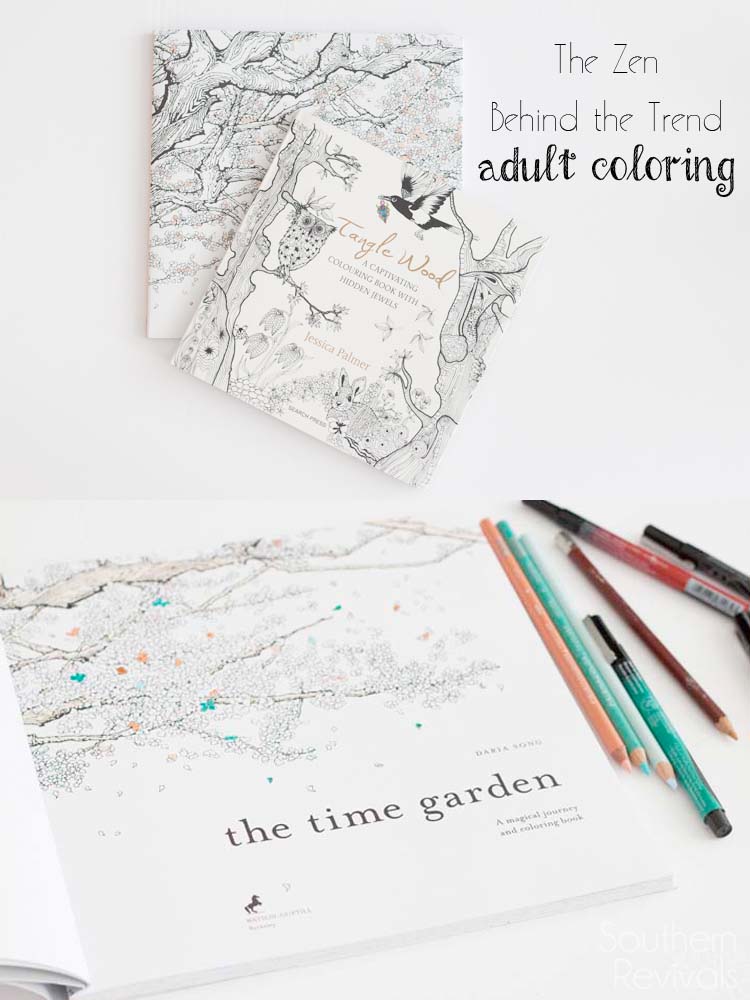 You probably already knew it before USA Today said Adult coloring books promise stress relief but what you may not know is that, according to The New York Post, adult coloring books are the hottest trend in publishing right now. Why is that? Because we've finally realized that it's okay for adults to color, too.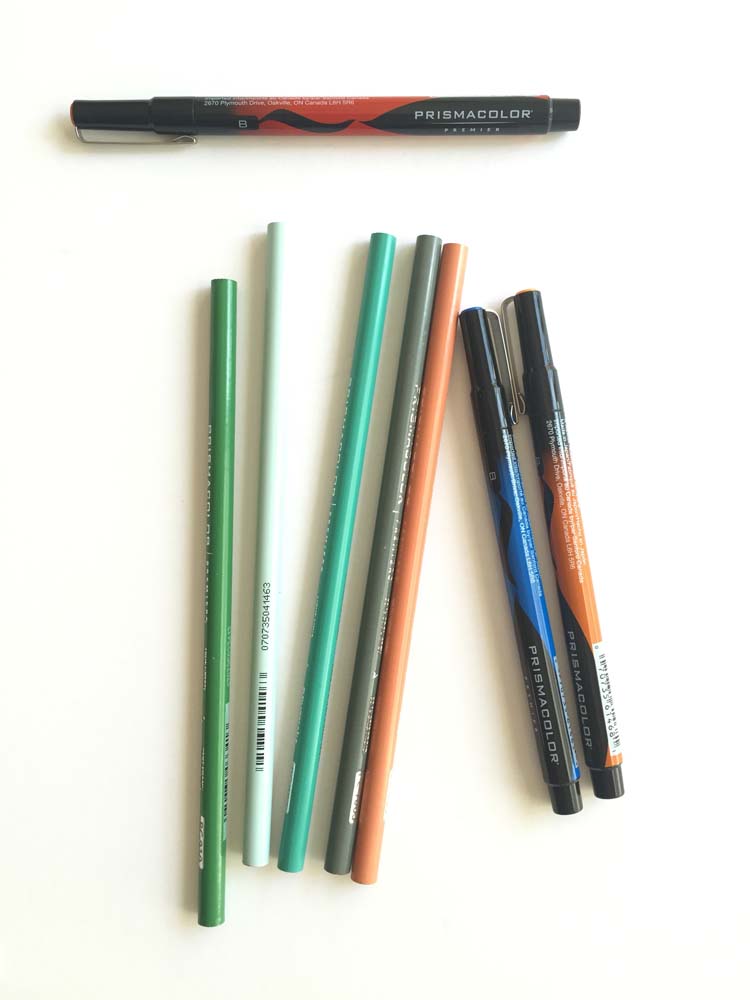 I bought myself my very own adult coloring book a few weeks ago. I hadn't even opened it up until recently. I was at Michaels the other day and saw an entire display dedicated to adult coloring. I wound up coming home with some adult color tools, too! Like these Prismacolor Premier Markers and Color Pencils.
Hey! If you're going to have your own coloring book you might as well have your own coloring utensils, too, right?!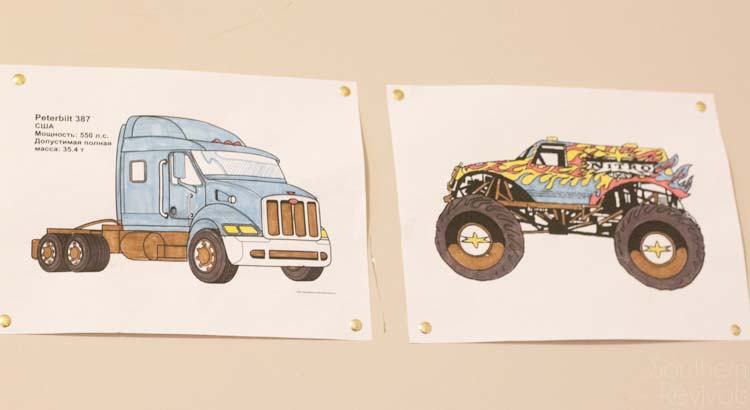 Now don't get me wrong. Generally I have to be begged to slow down and take a minute to color. And I usually only do it out of guilt for not doing it. Then I sit down and start color and something magical happens…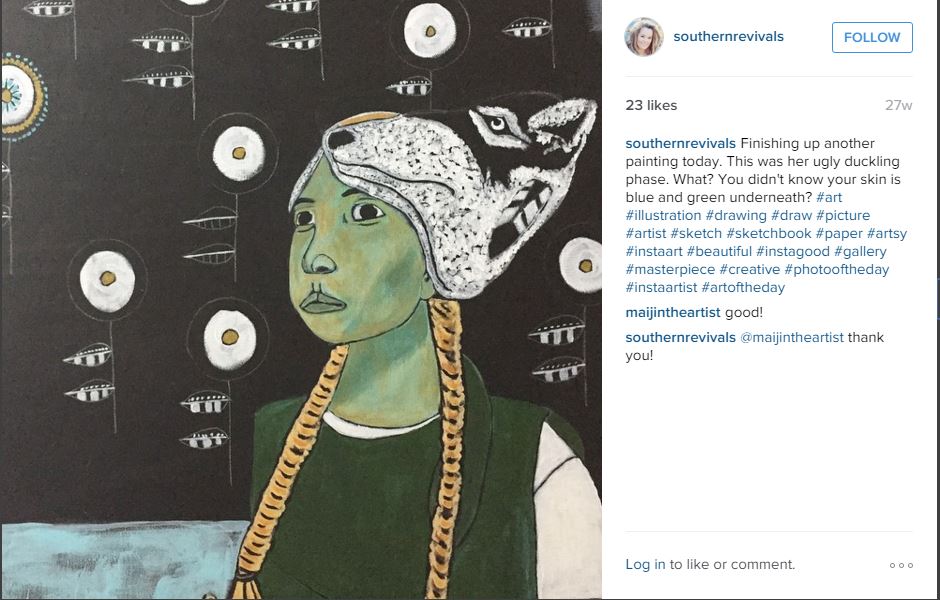 If you follow me on Instagram then you know that I'm no stranger to paint. Yes, it's true. I don't just paint furniture. But I'd be lying if I told you that when I paint like this that it's stress relieving. It might be for others but not for me. I was taking a class (because truthfully I cannot paint humans without instruction) and I was completely stressed out about getting it just right the entire time.
As an aside, the green girl isn't the finished project. Those are just her skin's "undertones" because I am so arty!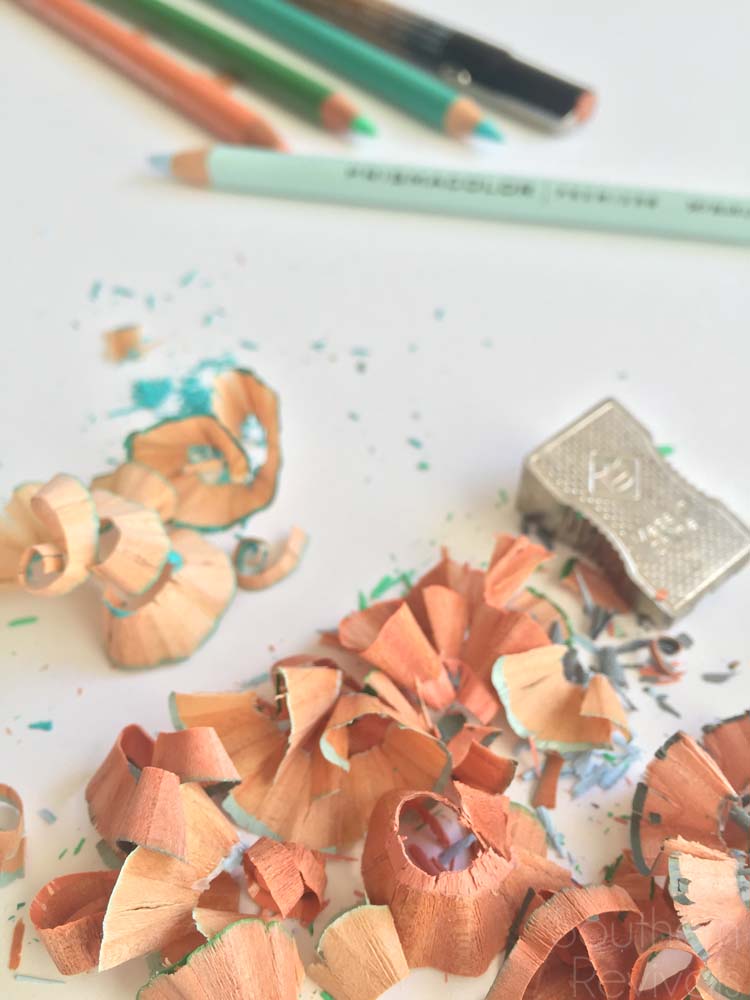 But the same isn't true for coloring. Even the pencil shavings relax me.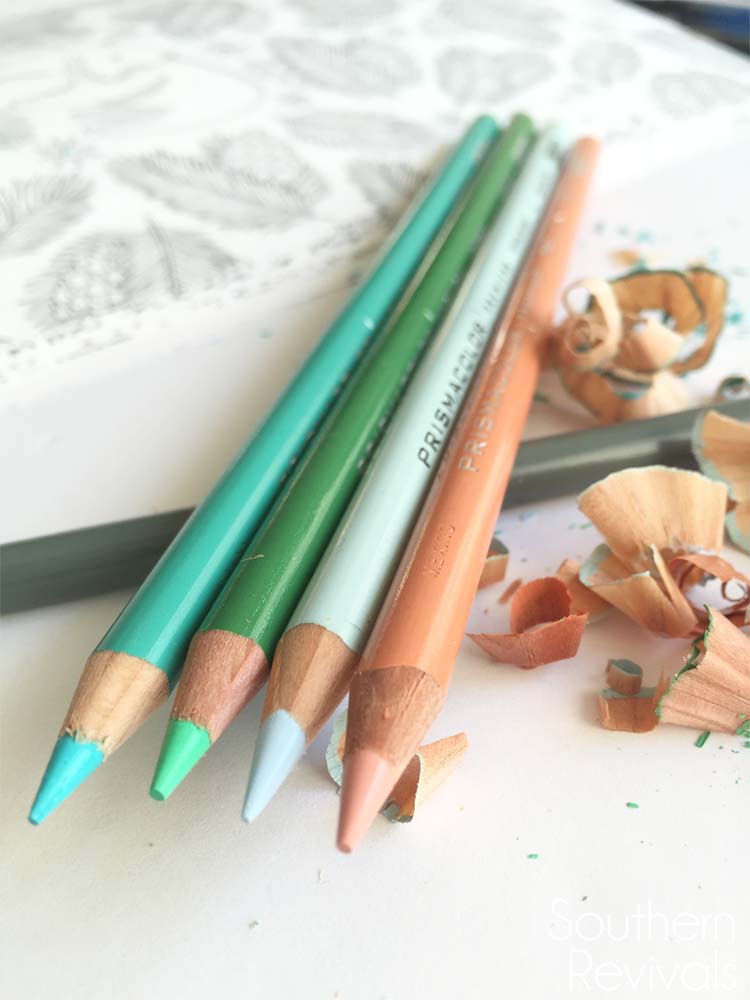 And there's just something about a newly sharpened pencil or crayon! Is it just me?
These pencils have a soft core so they glide on like butter and make shading easy.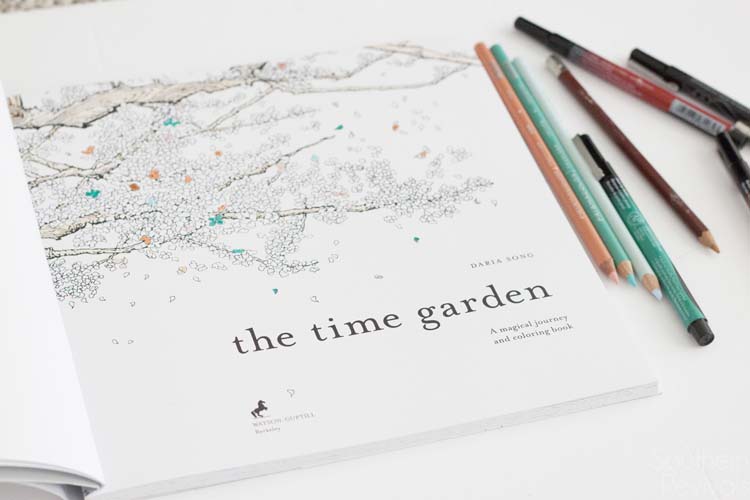 When I first made the confession on Instagram that started the adult coloring conversation some of you wanted to know about my coloring books.
Yes. I said books. Because since I got the first one a few weeks ago I've collected a couple more. This one doubles as a coloring and story book.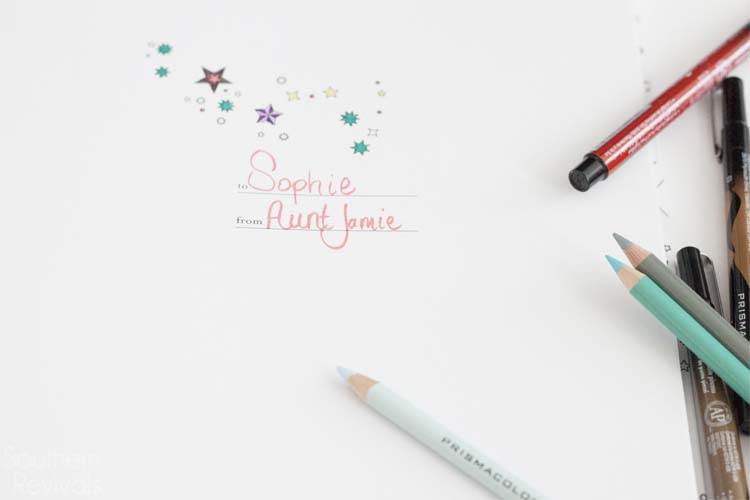 I'm doing it for my niece's birthday…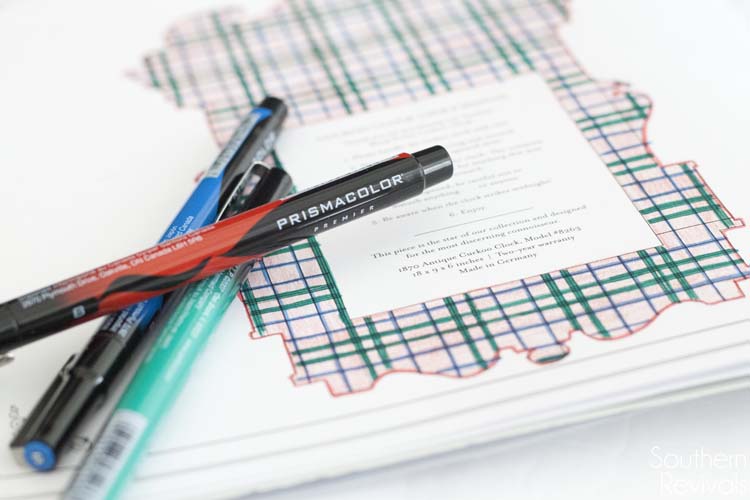 And, ok, I'm doing it for myself, too. I'll color several pages and leave the rest for her.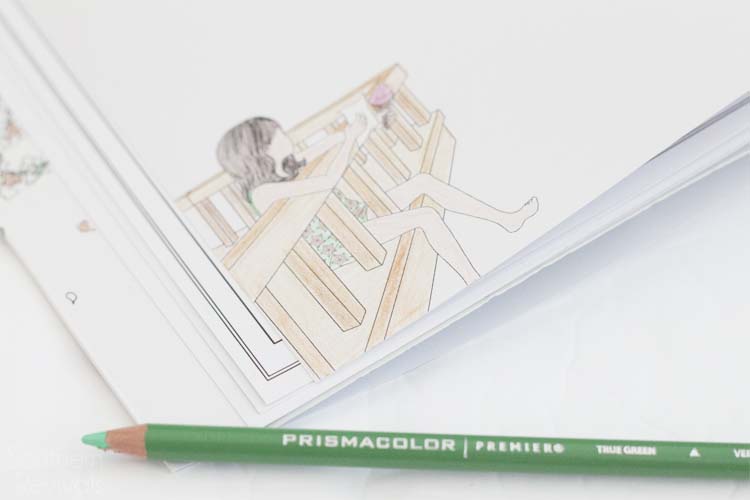 Even the little girl from the story looks like her.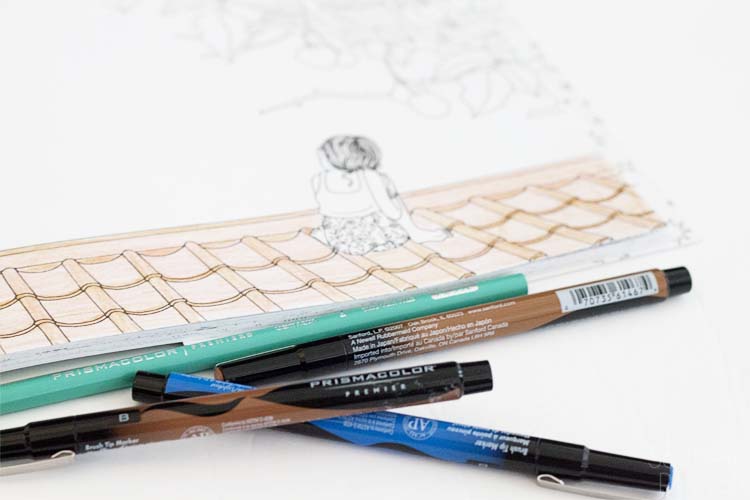 It's guaranteed to be a unique gift. But I'm not sure who will enjoy it more, her or me.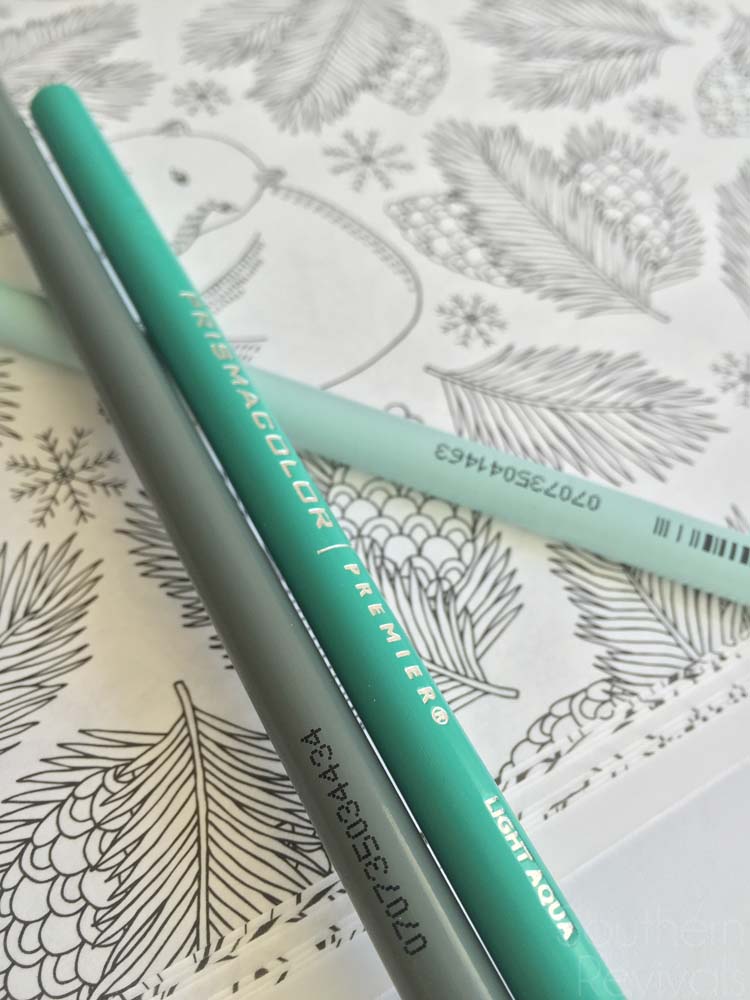 And I'm coloingr this page for myself.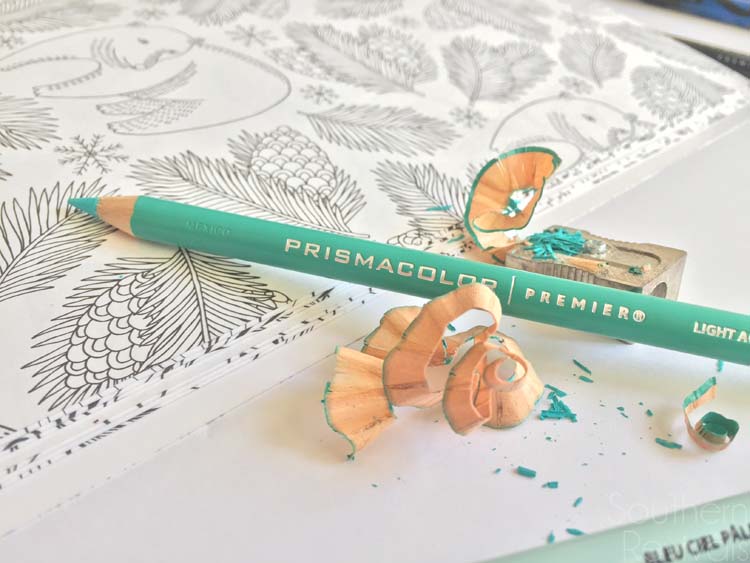 Light blue, minty green and white polar bears with red noses.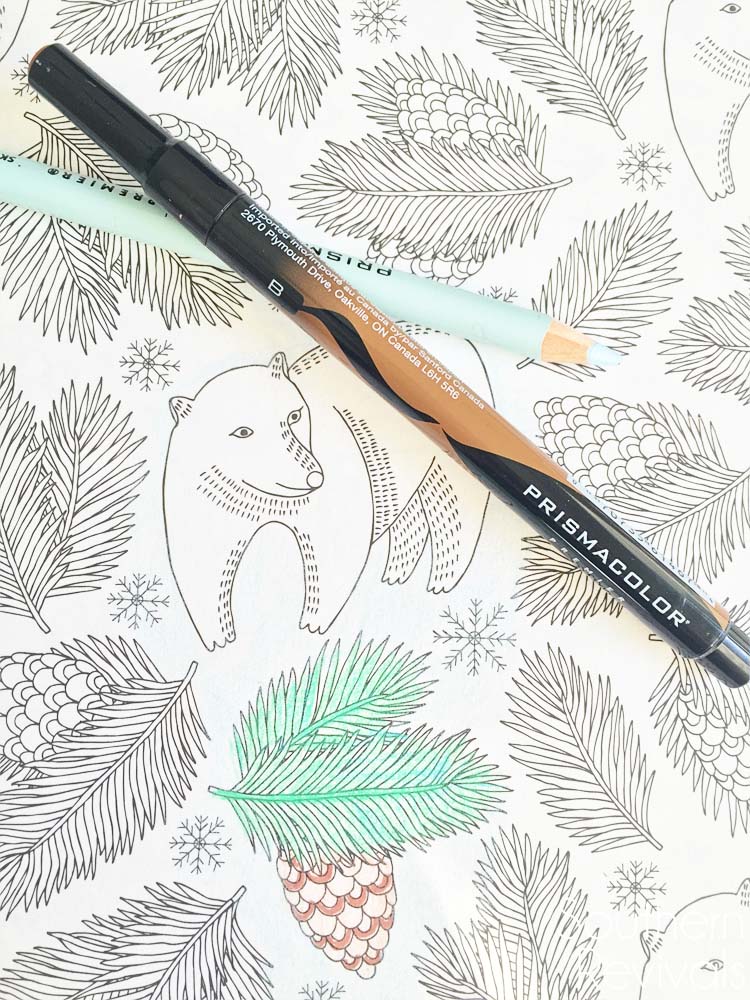 I've even got a gallery frame picked out to display it as part of our Christmas decor.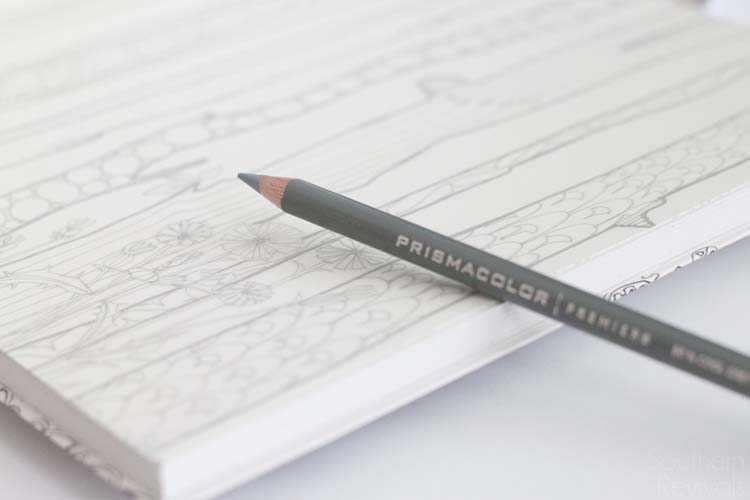 But possibly my favorite one is The Tangle Wood. The pages are exquisite and paired with these softly muted Prismacolor pencils I picked out it's bound to be the most soothing.
Whether it's the rhythmic repetition or coloring or the often taken for granted ability to be focused on just one thing for once, we could all use a little stress relief. Especially this time of year.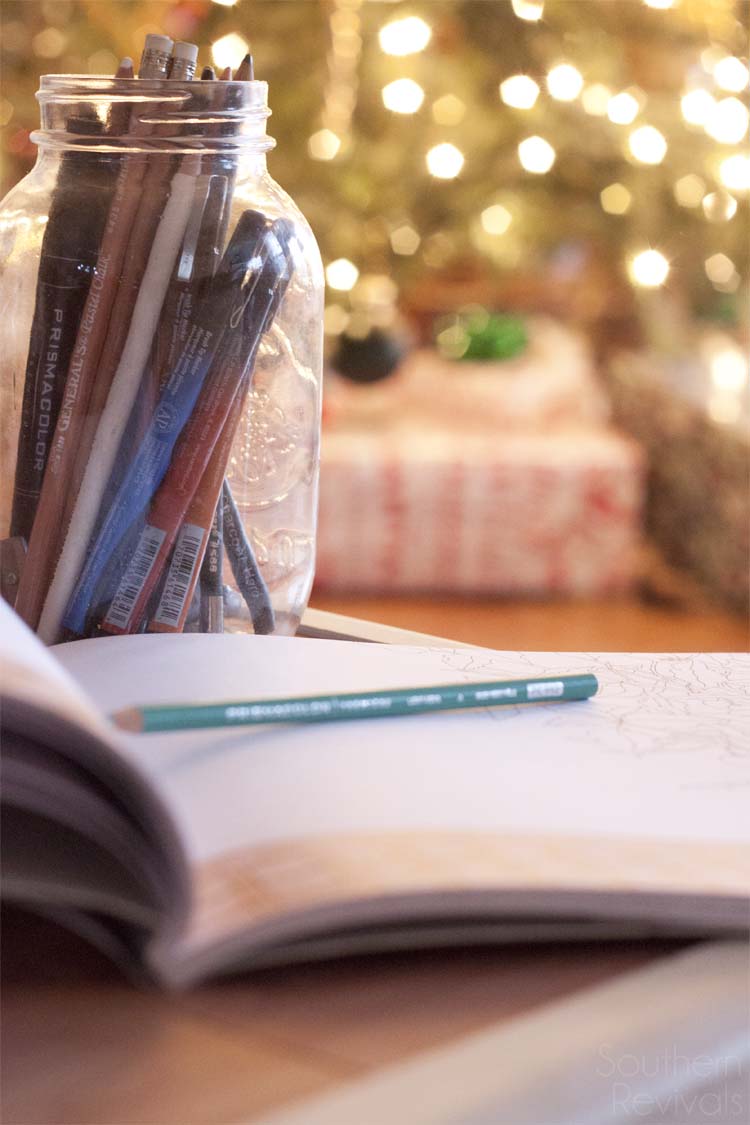 So I invite you to not have to be begged into coloring any longer. Start something new at your home like I've done at mine.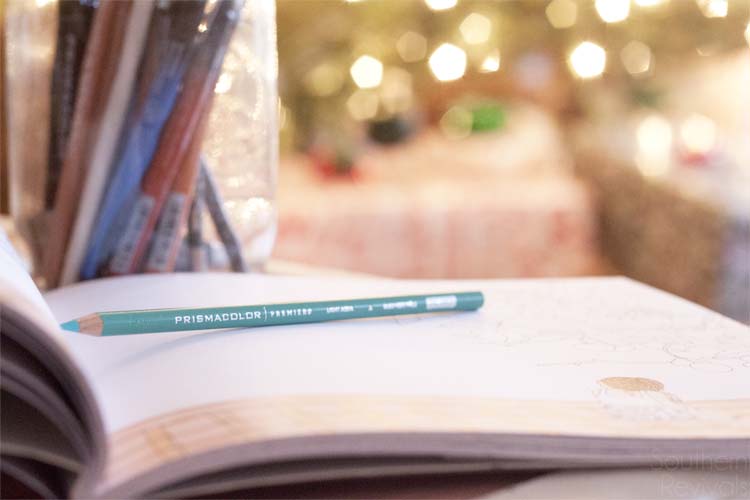 I bring out my new markers and pencils and say, Hey guys! Do you want to color? And their faces light up and they come running. There's only one problem now…Mommy has to learn how to share again!
Make sure to check out Michaels coupons for additional savings, in newspapers and online! Click here and select free pages to download your own free Prismacolor coloring pages!