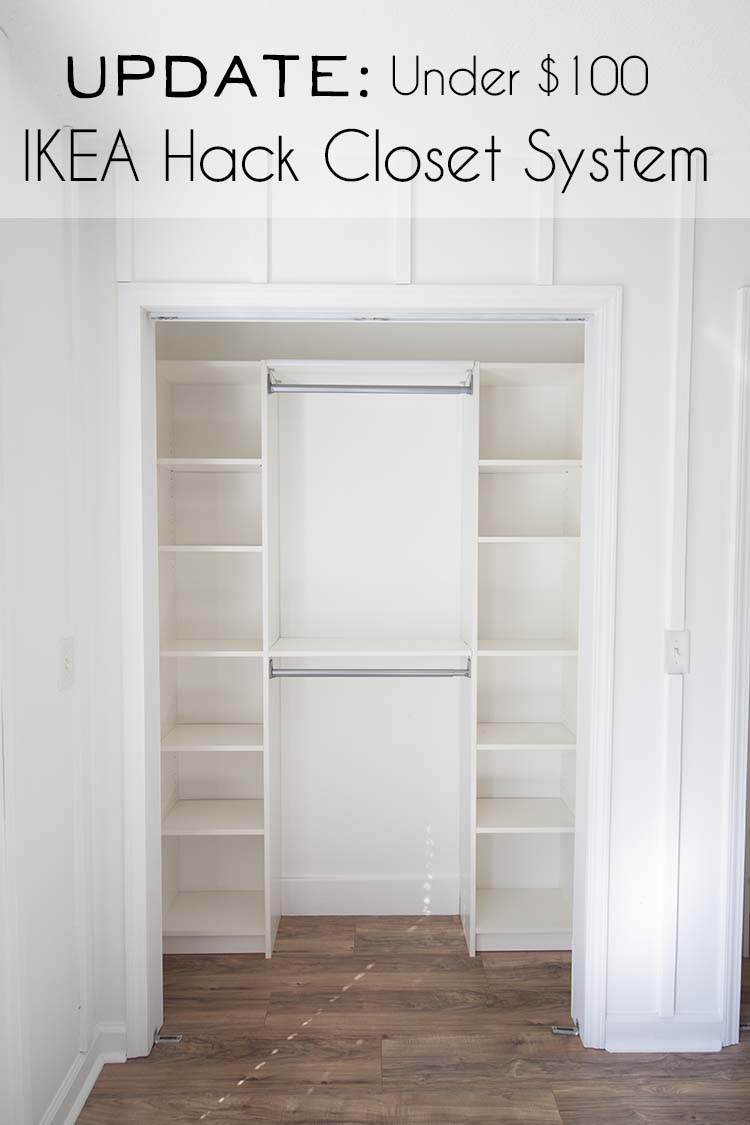 It's hard to believe that our under $100 closet system is almost 8 -years old and that it remains one of my most visited blog posts.
These double closets started out in the Star Wars big boy room and their new home is the teen bedroom, my room makeover from last year's One Room Challenge. Don't worry, the closets didn't move. Kids just grow up!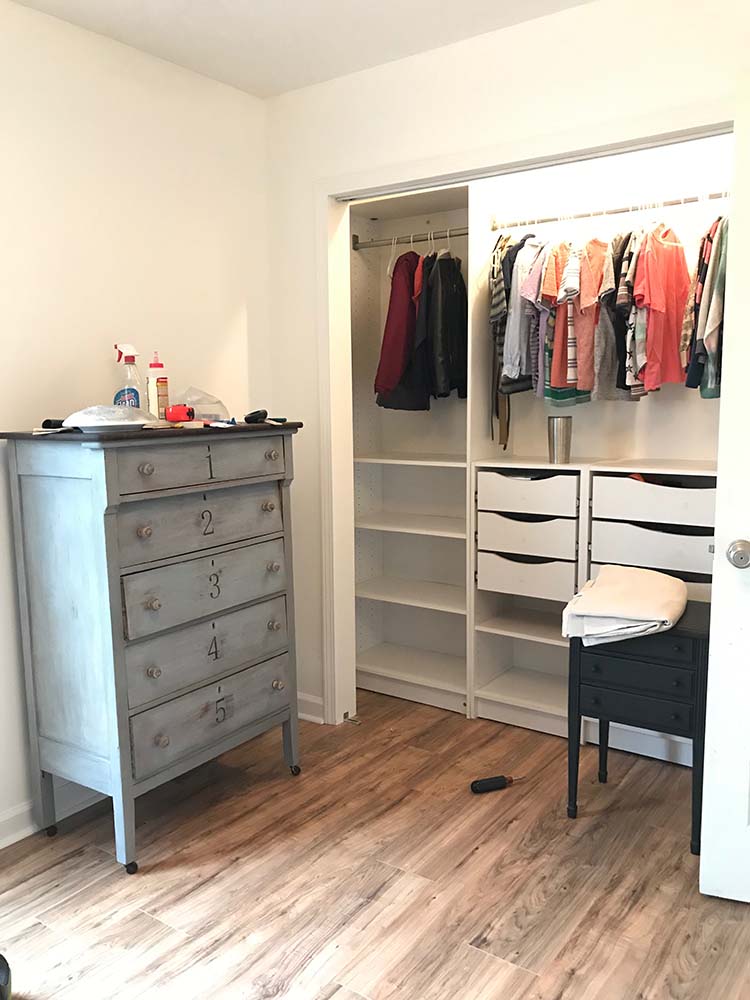 When I first posted about our under $100 IKEA hack closet system everyone thought I was talking about the closet system pictured above. But that's the closet in my youngest son's room, my current One Room Challenge makeover.
Before he was born I realized his tiny bedroom desperately needed closet space since it couldn't accommodate much furniture. Back then I was evidently less imaginative and/or suffering from Pregnant Brain because this closet system cost us ONE THOUSAND DOLLARS.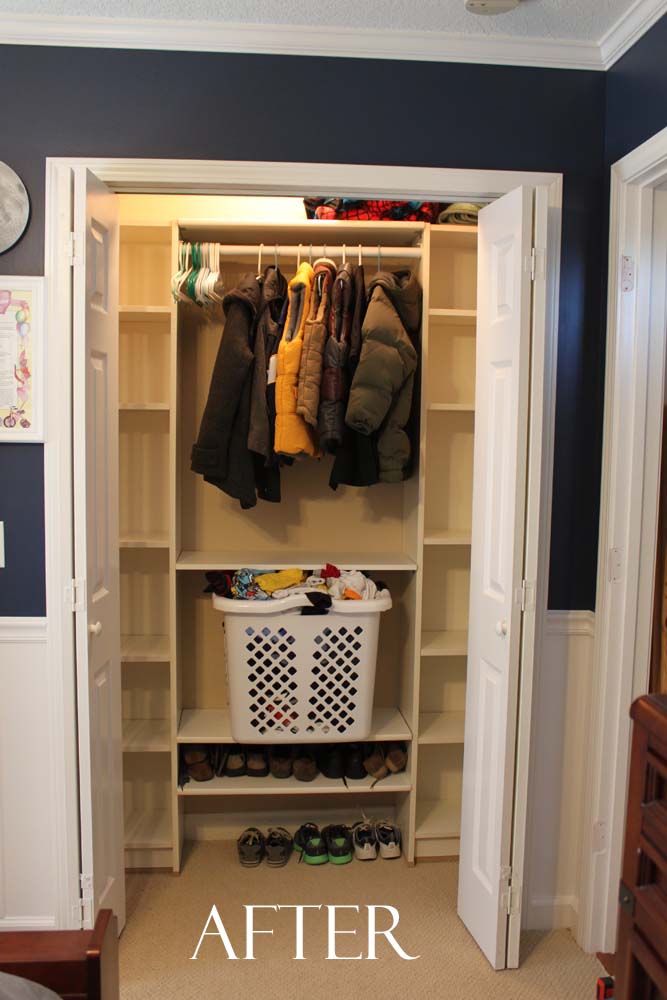 But I liked the idea of a closet system so much after that that I wanted to install some in my oldest son's room. Spending two grand for closet systems, however, was not an option.
For all the details on what we used to create these, please see my original post. Today I'm going to share with you how they're holding up plus some updates we recently made.
UPDATES: IKEA Hack DIY Closet System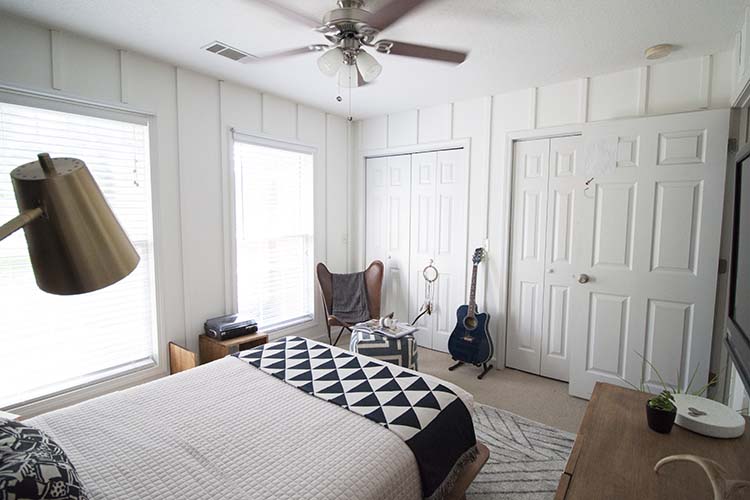 When we finished the teen room makeover our new flooring still hadn't been delivered so we just went ahead without knowing we'd have to go back, take everything out, and install the new floor later. A few months later we did just that.
New Flooring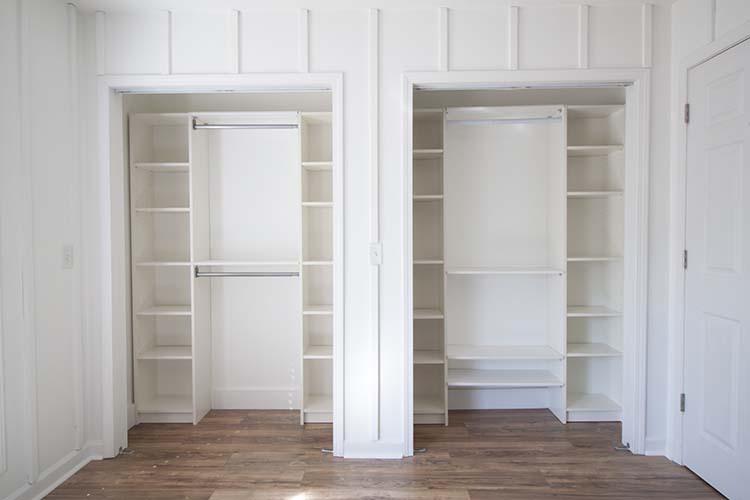 I had seriously contemplated cutting around the closet systems and leaving the carpet underneath. But as soon as we got into the installation process with the floors it became obvious that we'd be making a big, lazy mistake if we did that.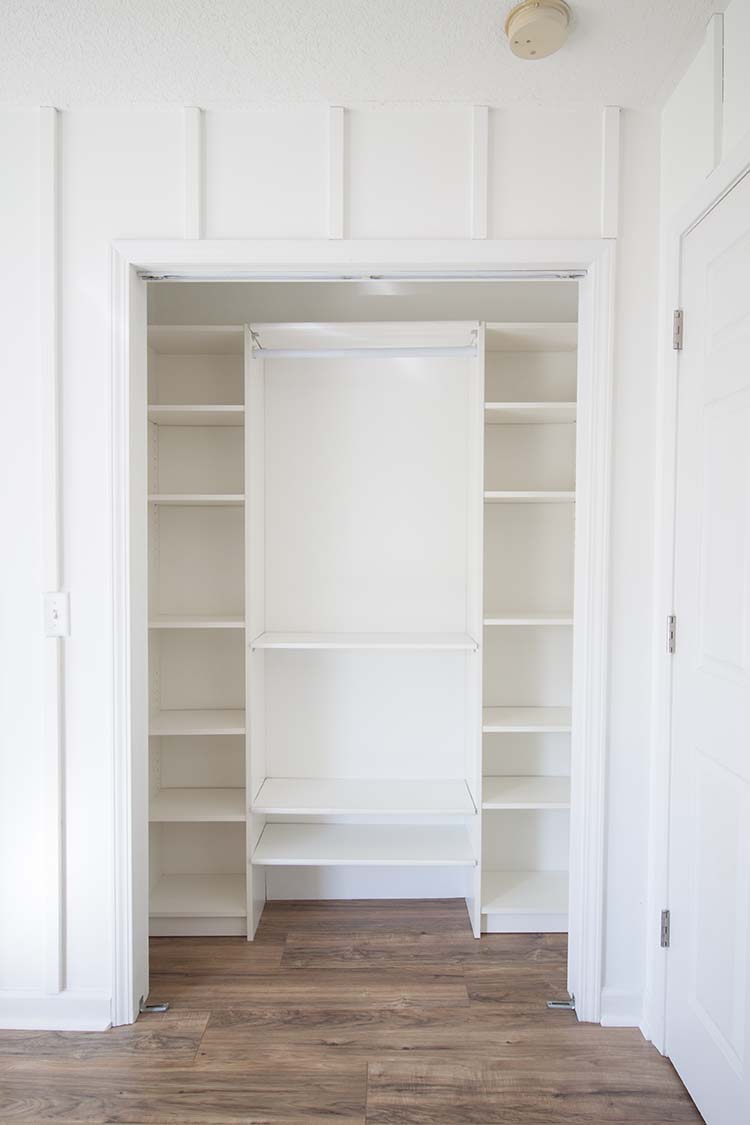 So we took everything out of both closets to install the floor. It was the perfect time to inspect the elements of our DIY closet system to see how they were holding up 8 years later.
Fresh Paint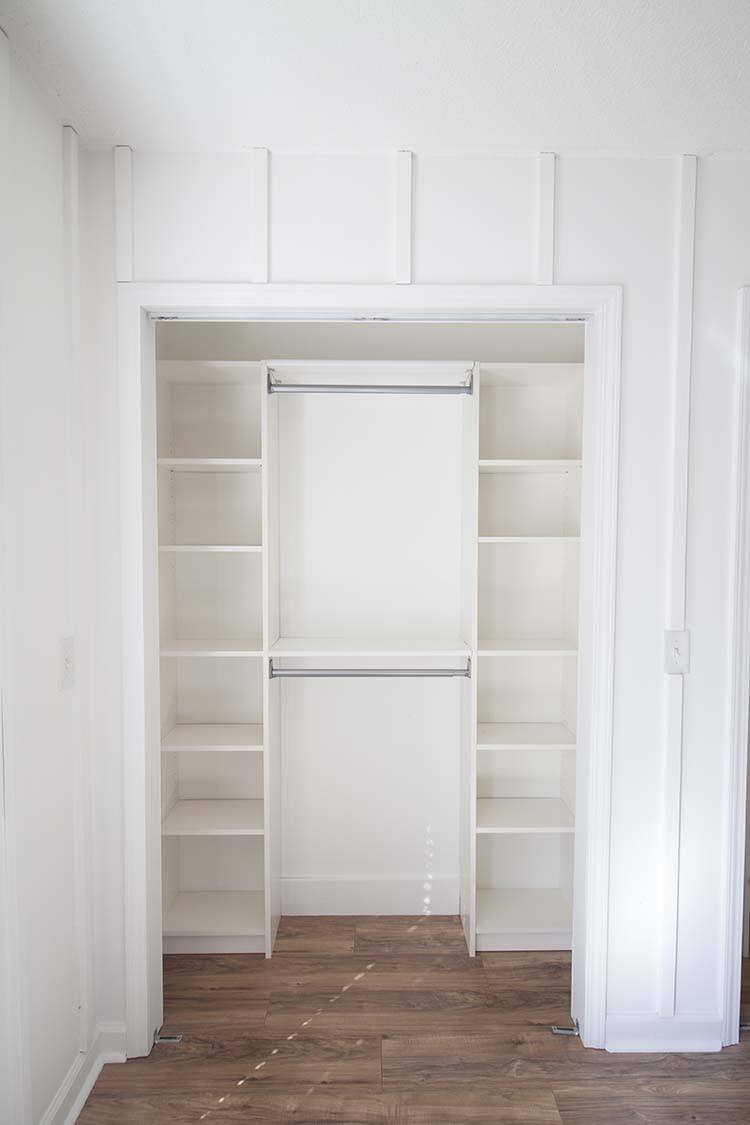 It was also the perfect time to paint the insides of the closets white to make the outside walls. We didn't do that the first time we made over the closets and left them their original shade. It was somewhere in between off-white and khaki and a way of making everything inside look dingy.
New Baseboards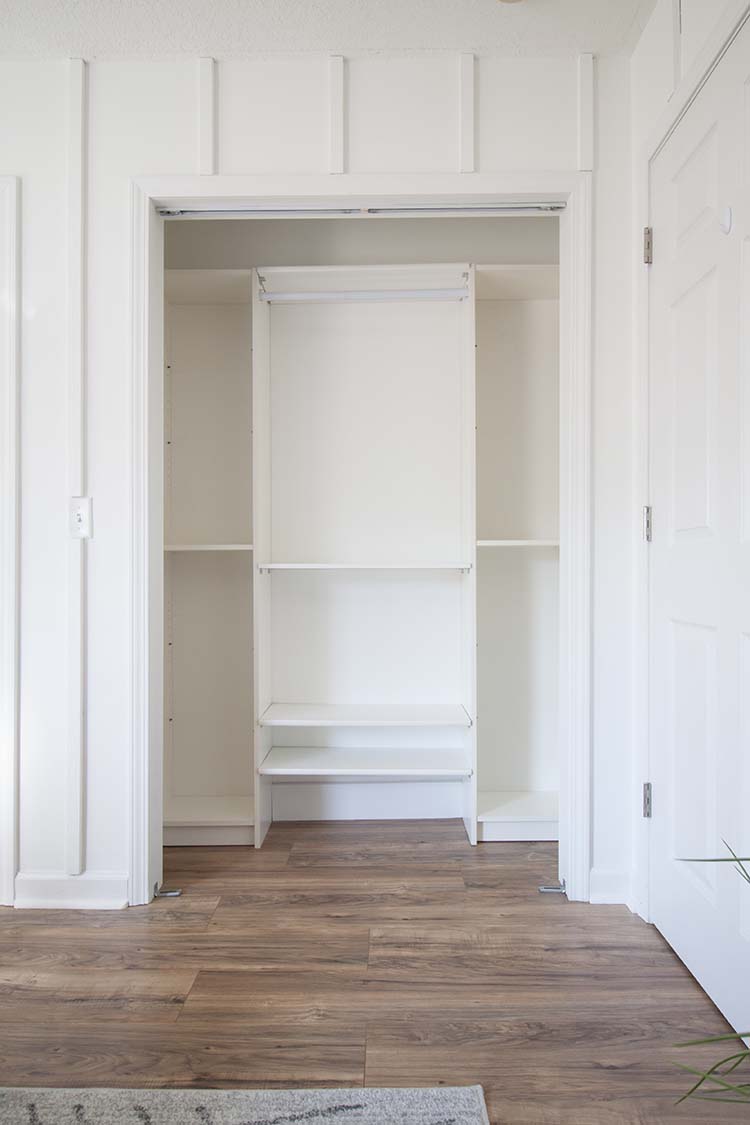 We also removed all the baseboards from inside the closets. We didn't do that the first time so the closets systems had been sitting in front of the baseboards. Because of that, we had to make little platforms (see original post) for each of the tower sections of the closet system to sit on. This allowed the built-in cutouts on the back of the towers to sit evenly over our baseboards.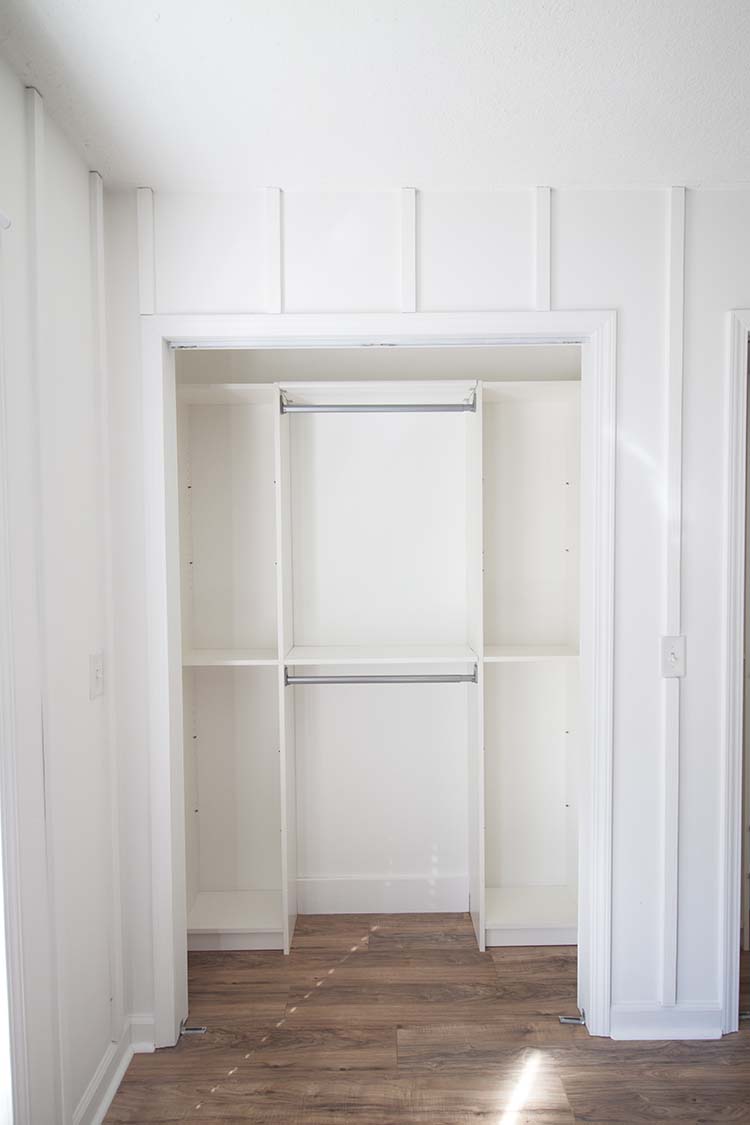 Now that we've removed the baseboards those platforms are no longer needed. After we put the closet systems back in place we installed 1x6s at the bottom of the walls to act as baseboards and to cover the cutouts at the back of the towers. These faux baseboards no longer sit behind the towers so that the closet system is flush with the wall.
New LED Closet Lights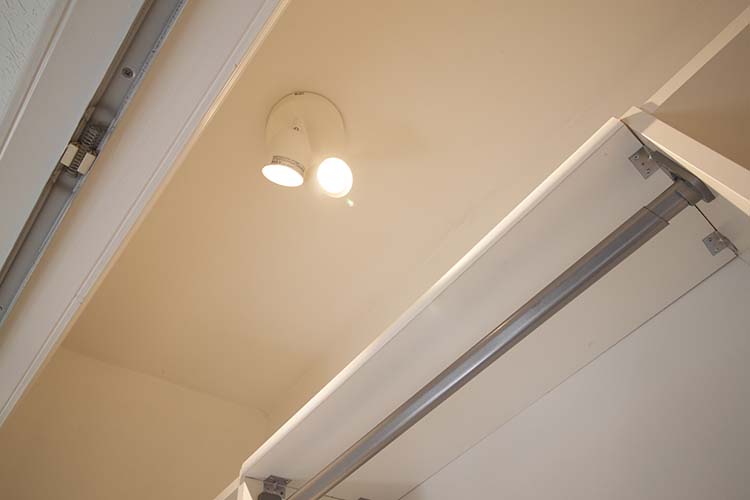 We also decided to install new LED closet lights (these are the Ostana from IKEA). These new lights paired with the crisp, fresh paint really brighten the closets up!
How It's All Holding Up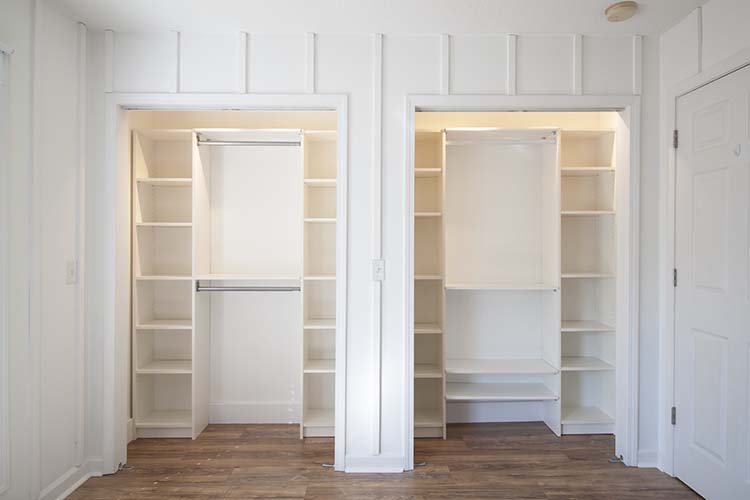 I was a little nervous having to take them apart and put them back together again, afraid we'd mess something up or that it wouldn't go back together smoothly. But it was a perfect time to inspect all the elements and see how everything was holding up.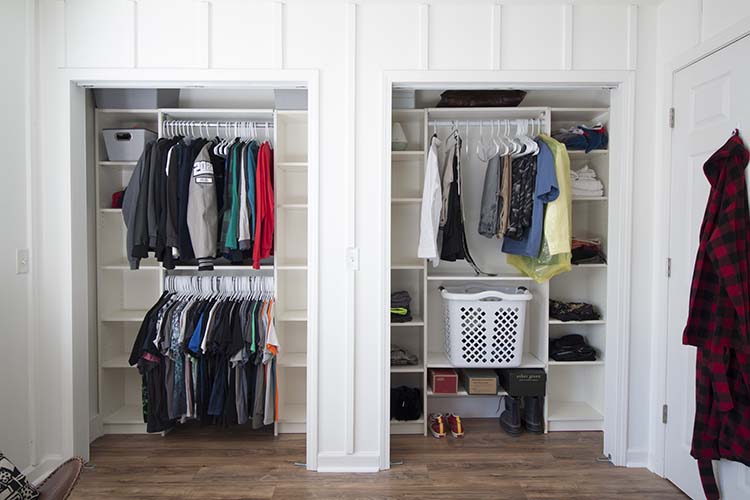 I am happy to say that not only did they go back together seamlessly, but they look just as good as the first day we installed them. They've held clothes, toys, laundry baskets, and who knows what else. But they are none the worse for wear.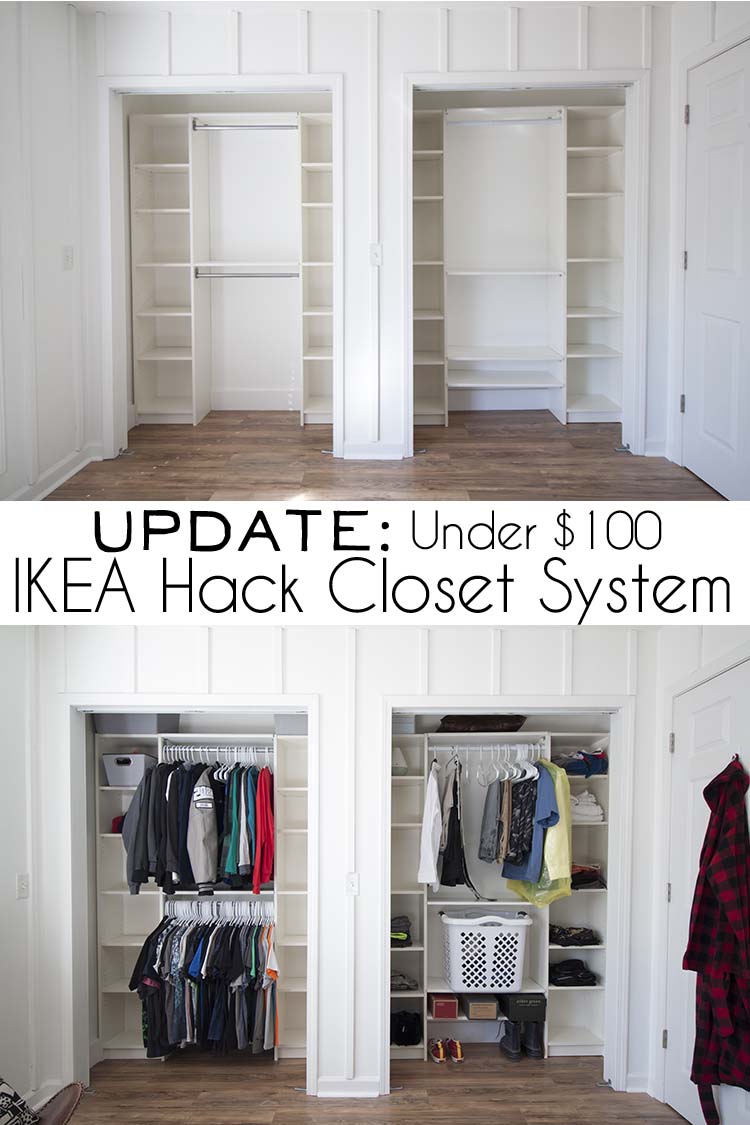 I am really impressed with our DIY closet system especially as I have an expensive closet system to compare them with. I've partnered with several talented bloggers for the At Home DIY Challenge – a monthly themed challenge. April's challenge was home improvement. Please see all the other inspiring projects below!