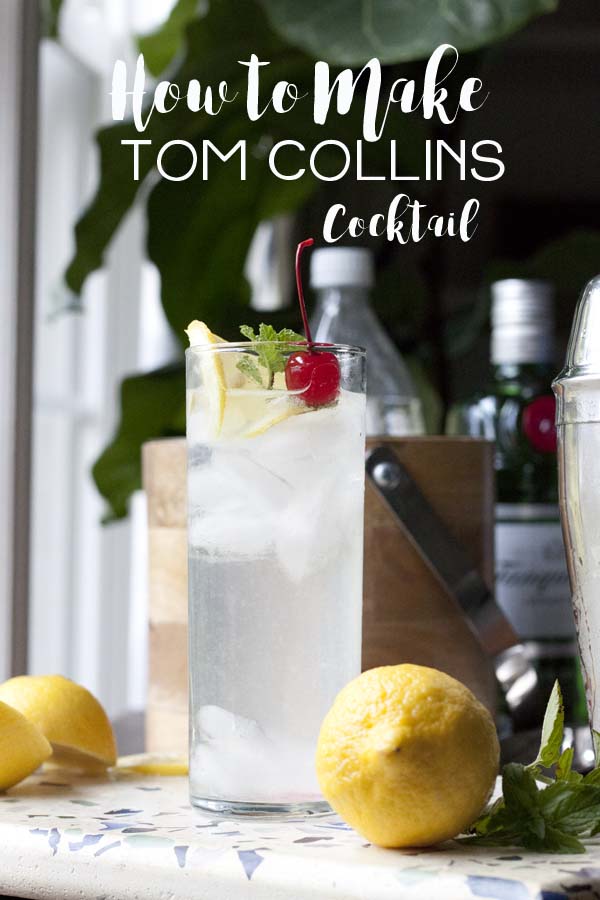 I don't fancy myself a bartender or anything and I'm certainly no mixologist but ever since I turned that old stereo cabinet into a bar, and the libations are handy, I'll be danged if I'm not pretty good at it! The Tom Collins Cocktail is a real classic and it's so easy to make. It's light. It's refreshing. And it's perfect for this weekend. Or, you know, right now. You make the decisions.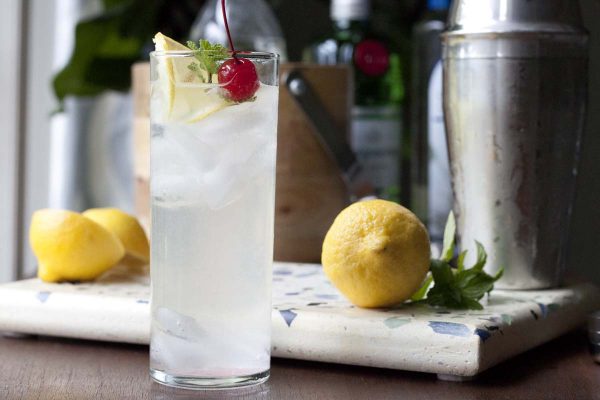 The story behind the cocktail…
Have you seen Tom Collins?
I don't know a Tom Collins.
Really? He's just been 'round the corner having a go at you!
This was the great 'Tom Collins hoax of 1874'. A practical joke played at the expense of one's friends and a non-existent Tom Collins. But the resultant cocktail, simple and sophisticated, is no joke.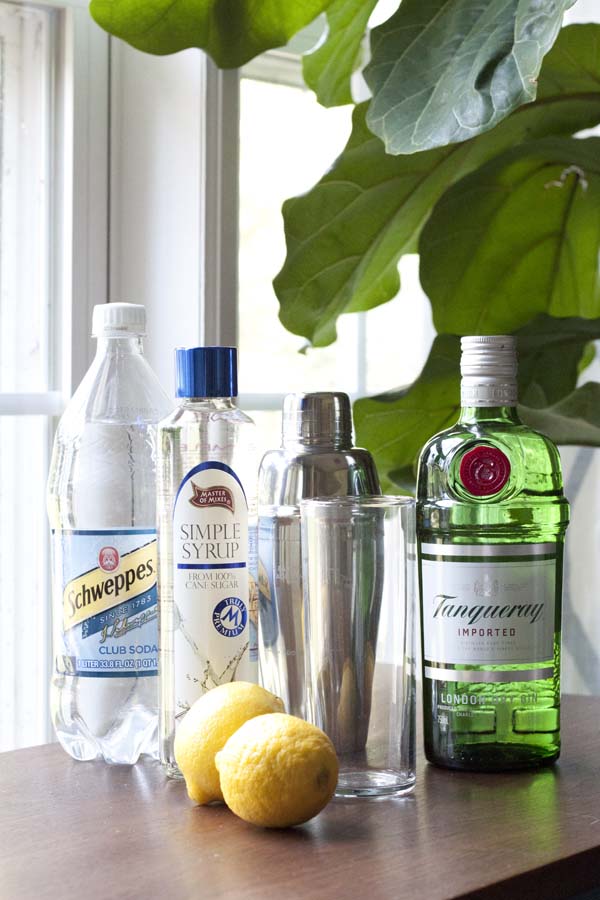 Tom Collins is a cocktail first memorialized in writing in 1876, a full one hundred years before I was born, by Jerry Thomas who was known as the father of American mixology. But don't let its age fool you. This timeless cocktail is a kind of boozy, sparkling lemonade, sophisticated in its simplicity and especially delicious when using freshly squeezed lemons. And now, if someone ever asks you if you know Tom Collins, you can answer, why yes, yes I do. He's an old friend. Let's meet him!
Tom Collins Cocktail Recipe
This post may contain affiliate links. Please see my disclosure for more information.
Ingredients:
1 1/2 cups ice
2 oz. London dry gin
3/4 oz. lemon juice
3/4 oz. Simple Syrup
1 cup ice
2 oz. club soda
Lemon, mint, and cherry for garnish
You will need: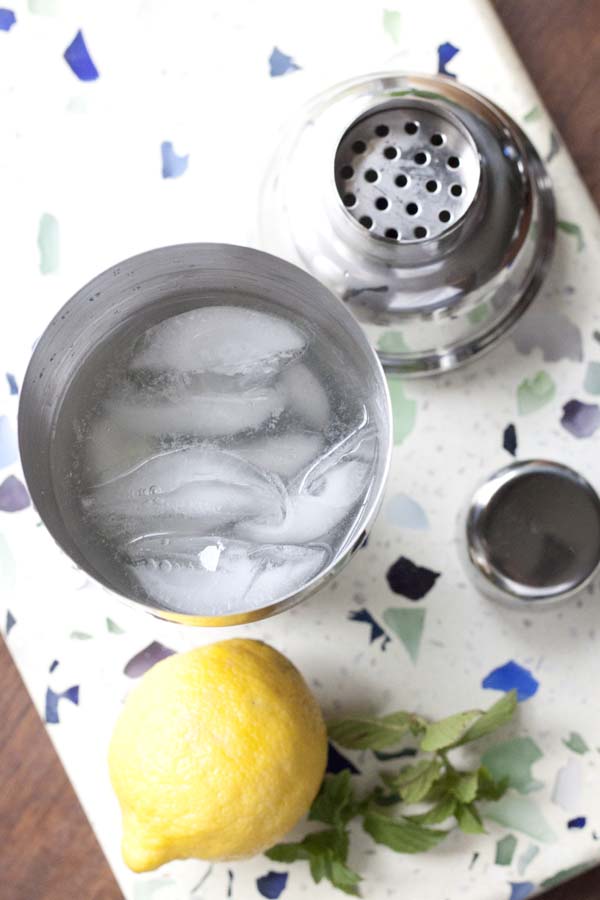 Fill a Collins glass or highball glass with 1 1/2 cups of perfectly square ice cubes (or regular ice cubes like I have but let's be honest, all the best cocktails have fancy ice cubes).
Set aside in the freezer to keep things chilled until ready to enjoy. Add another 1 cup of ice to a cocktail shaker. Combine gin, lemon juice, and Simple Syrup and pour over ice in the shaker. Shake for 10-15 seconds until well chilled. You'll know when it's ready because the shaker will have started to develop a frost on the outside.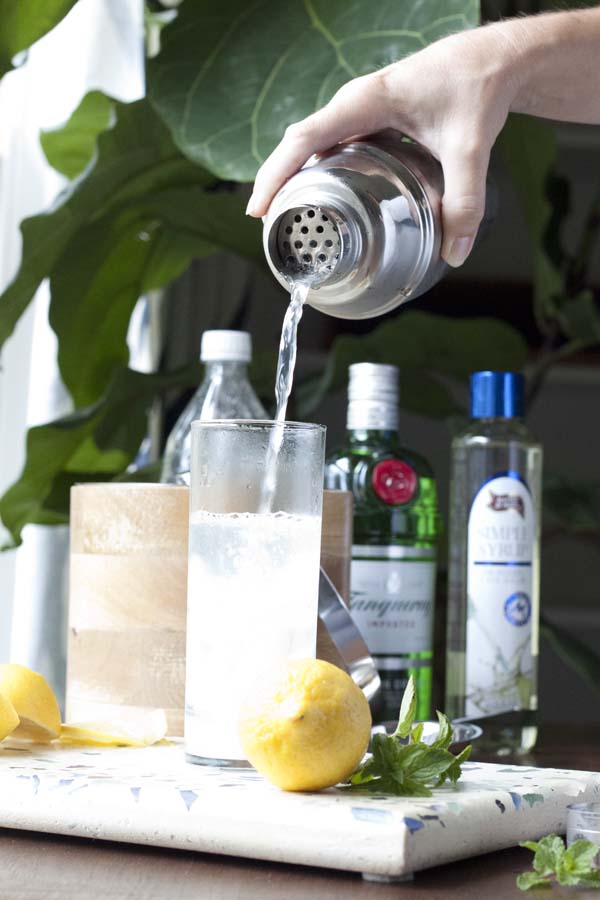 Strain over ice into chilled Collins glass. Measure out 2 oz. of club soda with a jigger and pour into to glass to top off cocktail.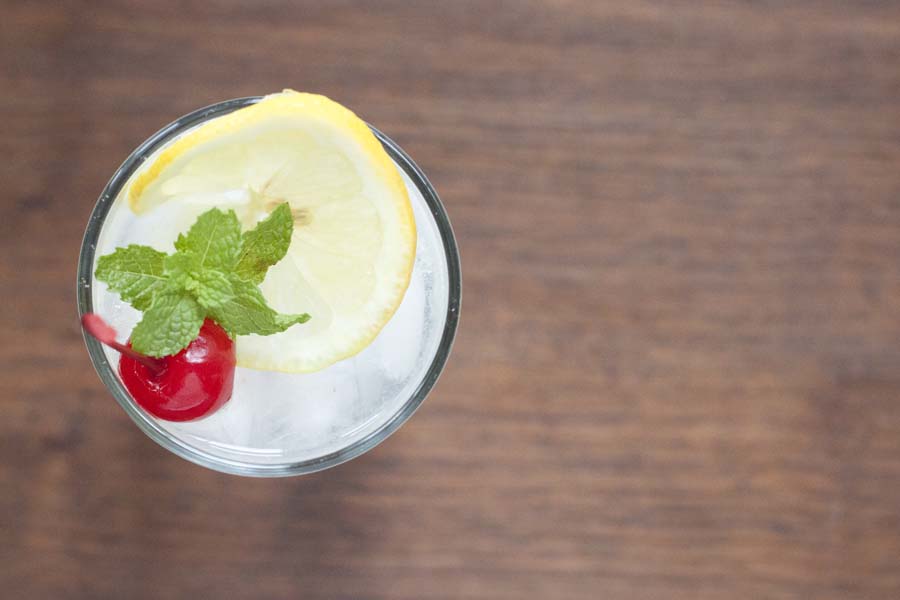 A proper Tom Collins is generally served with a lemon wedge but I've also added a mint sprig and a cherry, too. The combo makes me happy and it also dresses up a rather beige beverage.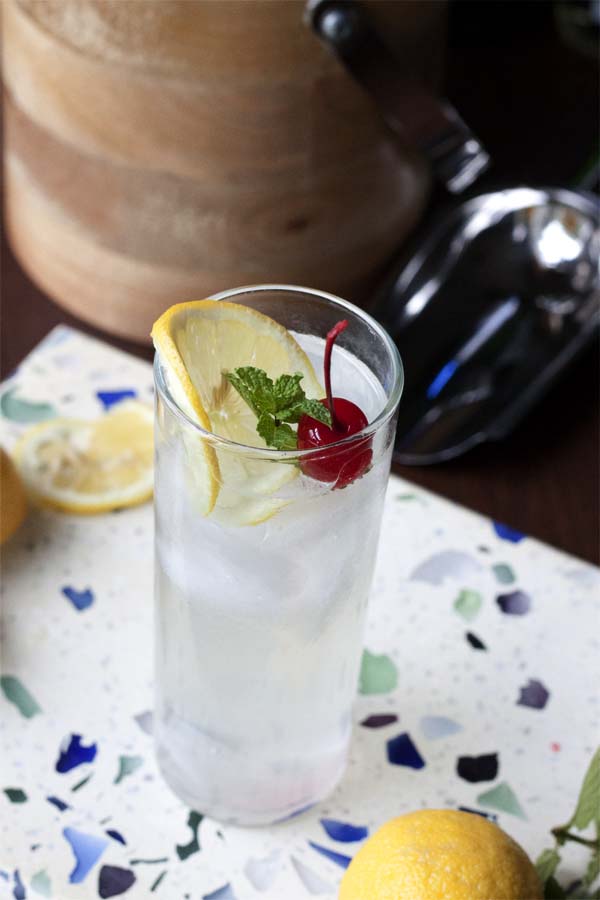 Not to say that it's boring, mind you, but a little extra color with a cherry on top never hurt anyone. Neither would the stray cucumber or an orange slice, so get creative!