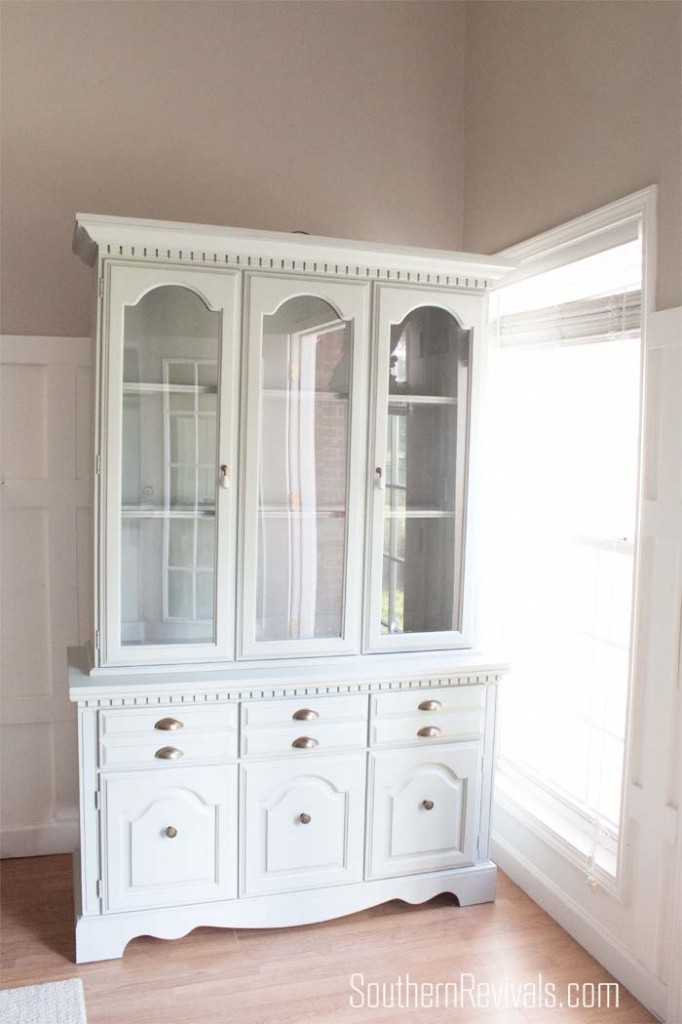 I haven't done one of these in a while but as I was preparing to share with you it occurred to me that it might be fun to create a gallery of furniture makeovers that I've done for clients – The Client Files. So this will be my first official one, a china cabinet makeover I recently completed for a client.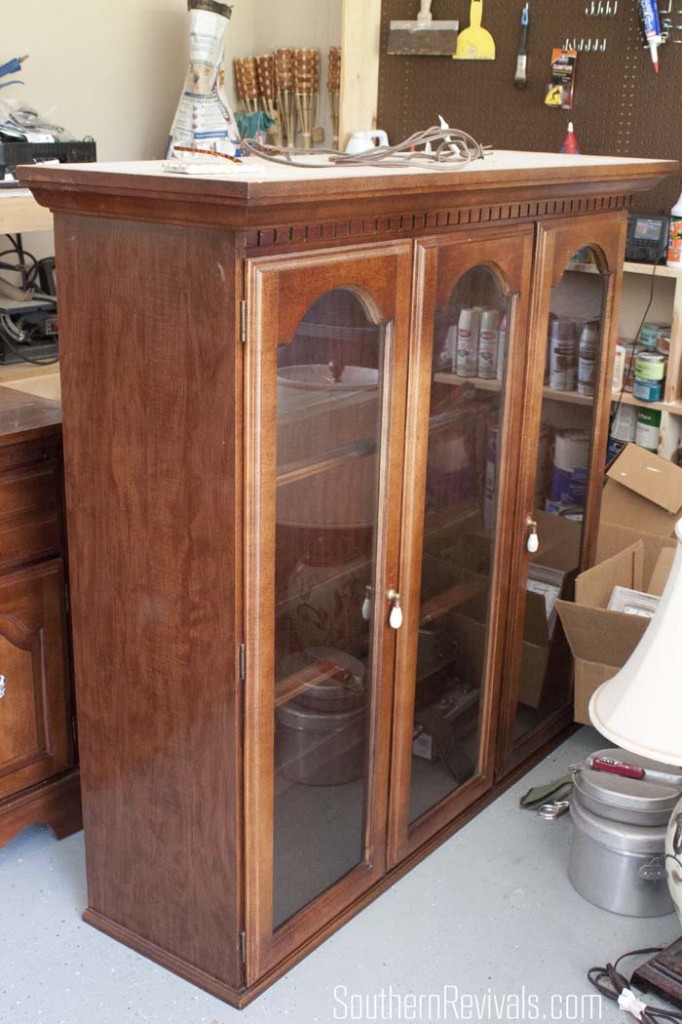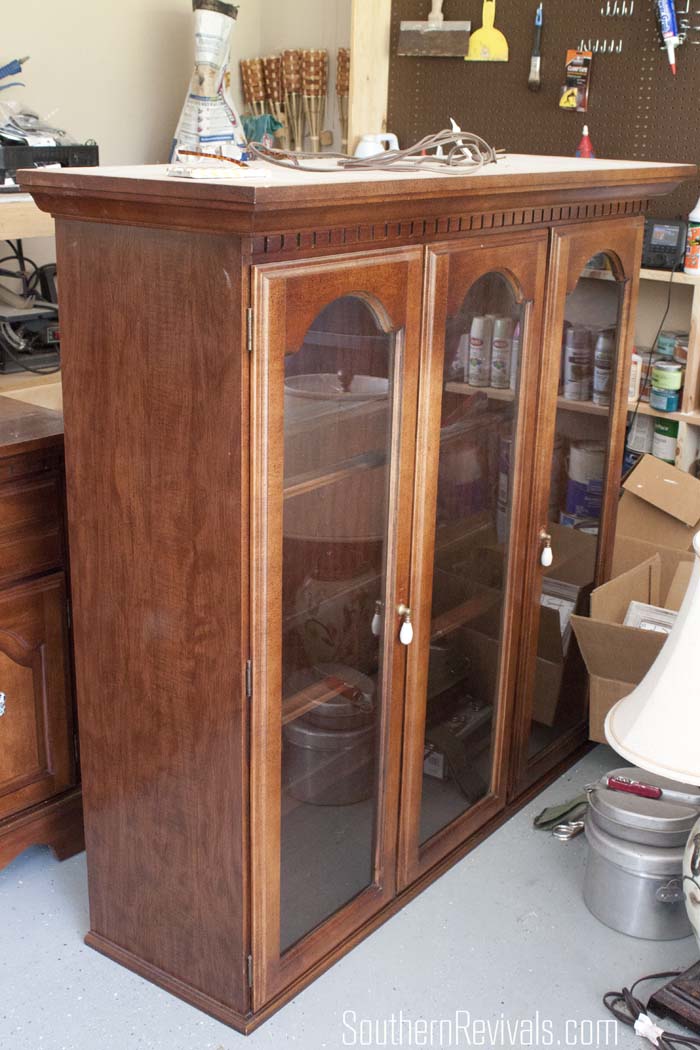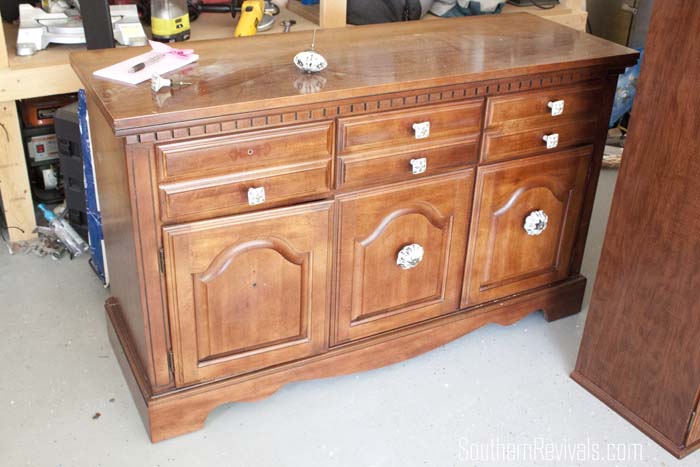 According to my client her dining room felt outdated and mismatched. She wanted to update and also unify all of her pieces.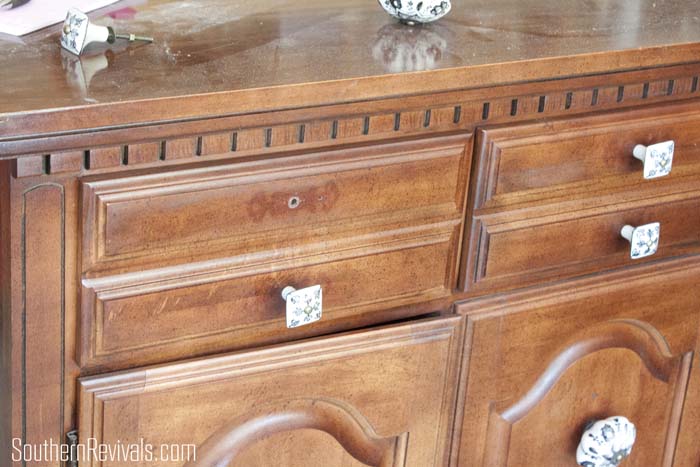 A while back she had swapped out the original hardware just to give it a little update until she could decide what she wanted to do with it. In the end, I will have done 3 pieces for her new dining room but we started with a newly updated china cabinet.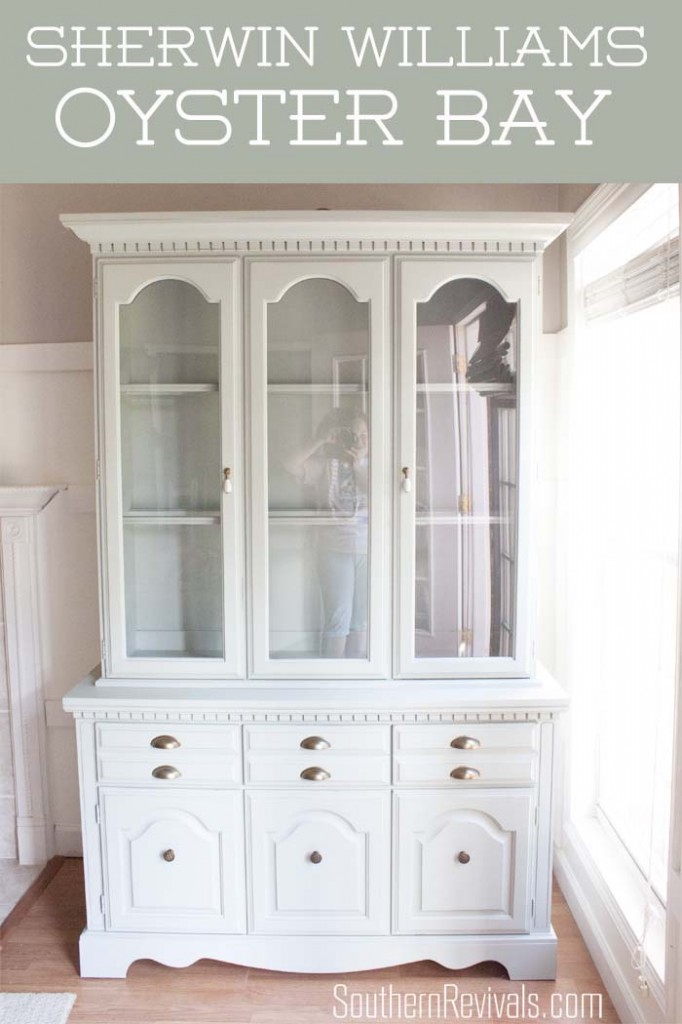 We chose a color she has throughout her home, Oyster Bay by Sherwin Williams. In certain circumstances it reads green, like on her china cabinet. But on her walls it pulls gray.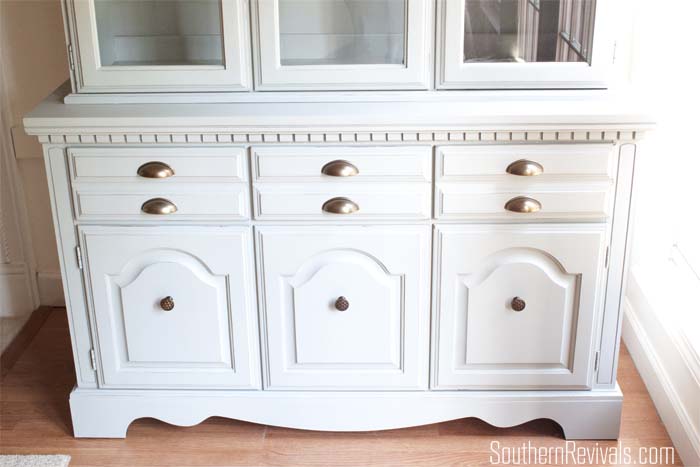 We changed out the hardware. The bottom doors' hardware match her kitchen cabinets. We added some cup pulls in a matching bronze to each of the drawers.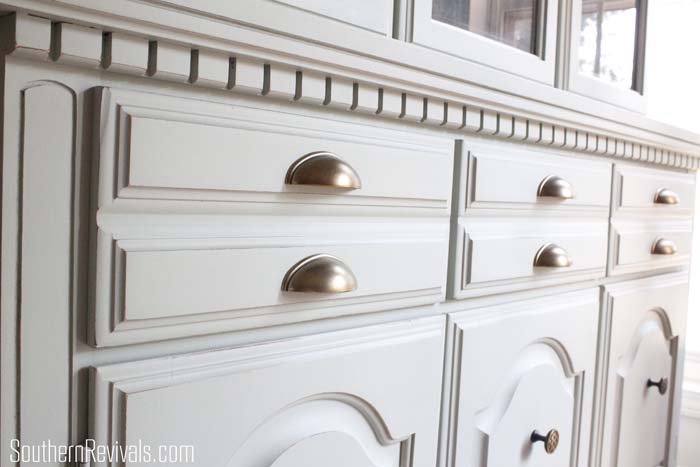 I absolutely adore cup pulls!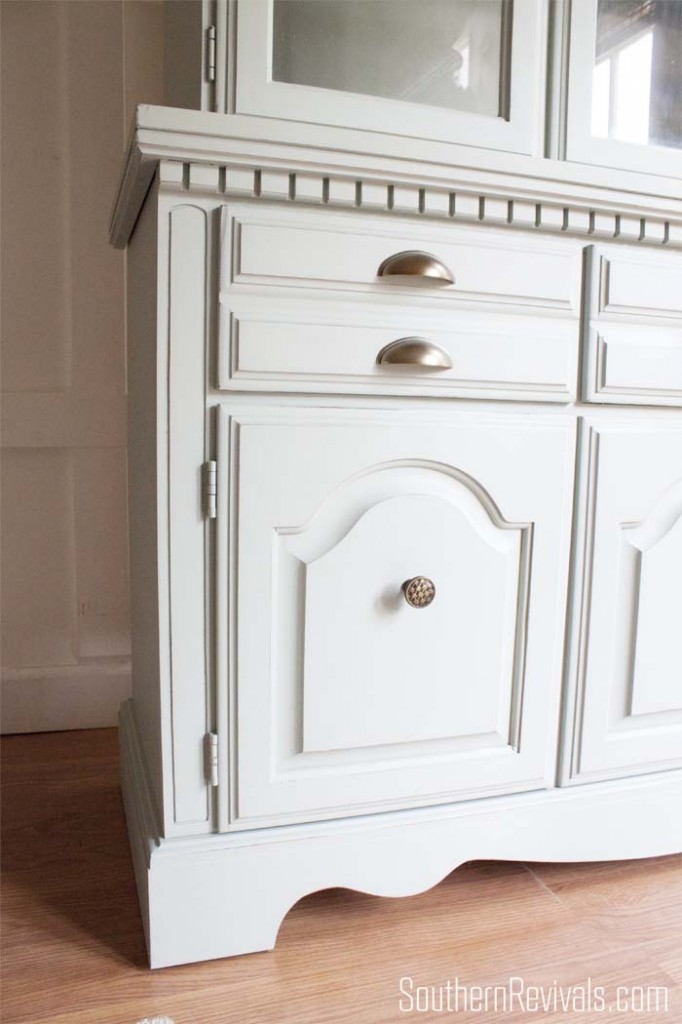 The new paint color brightened up her piece and the new hardware gave it a classic, timeless appeal.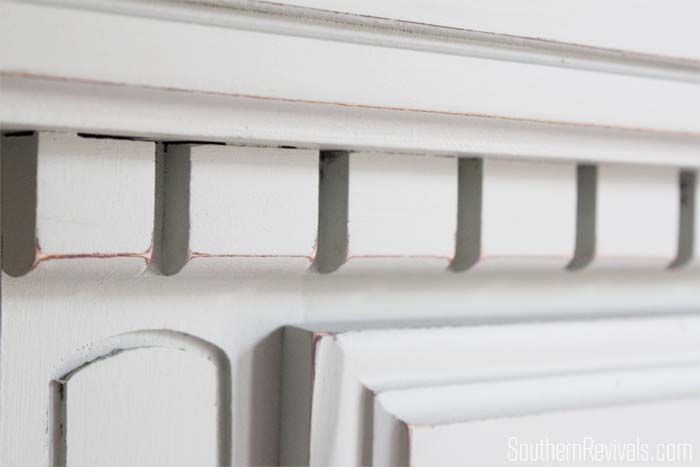 A little distressing adds a whole lot of character.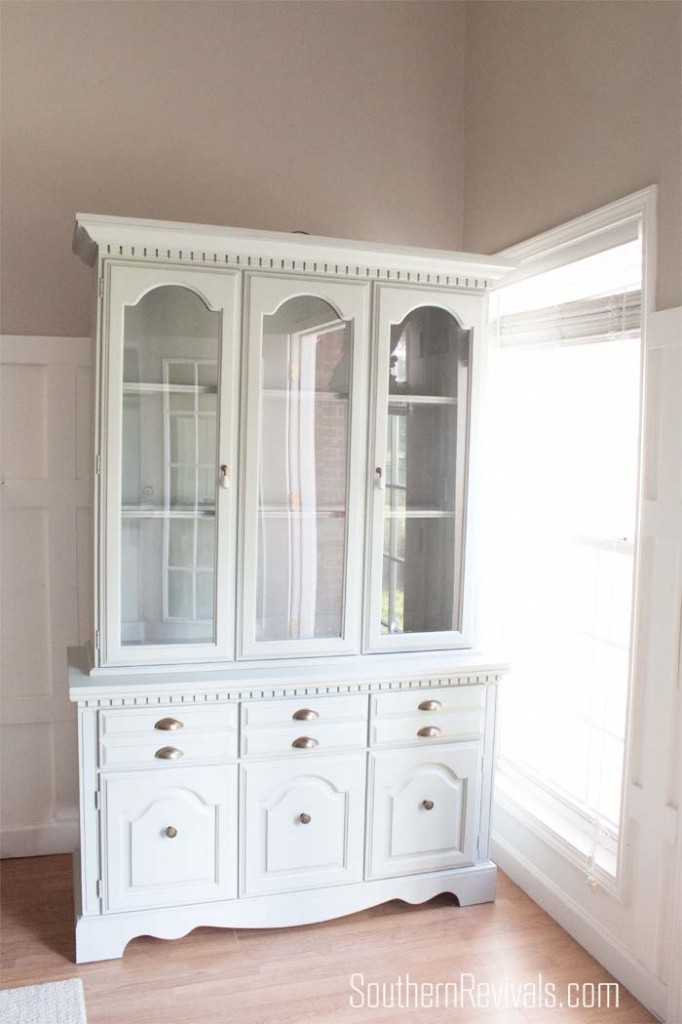 The day she came to pick up her new piece she emailed me later on to tell me that she finally had furniture she could be proud of and she reminded me all over again why I love what I do.
I look forward to sharing the rest of her pieces as I complete them and maybe we can even convince her to share her new gorgeous dining room once it's all complete.
I hope you've enjoyed the first official, The Client Files. I've added all of my past client furniture revivals and will continue to add all future ones to the The Client Files gallery to make them easy to find and view all in one place. I hope you'll find some inspiration there for your own pieces or if you're interested in a southern revivals revival of your own, you will find my contact information at the top right corner of my blog.