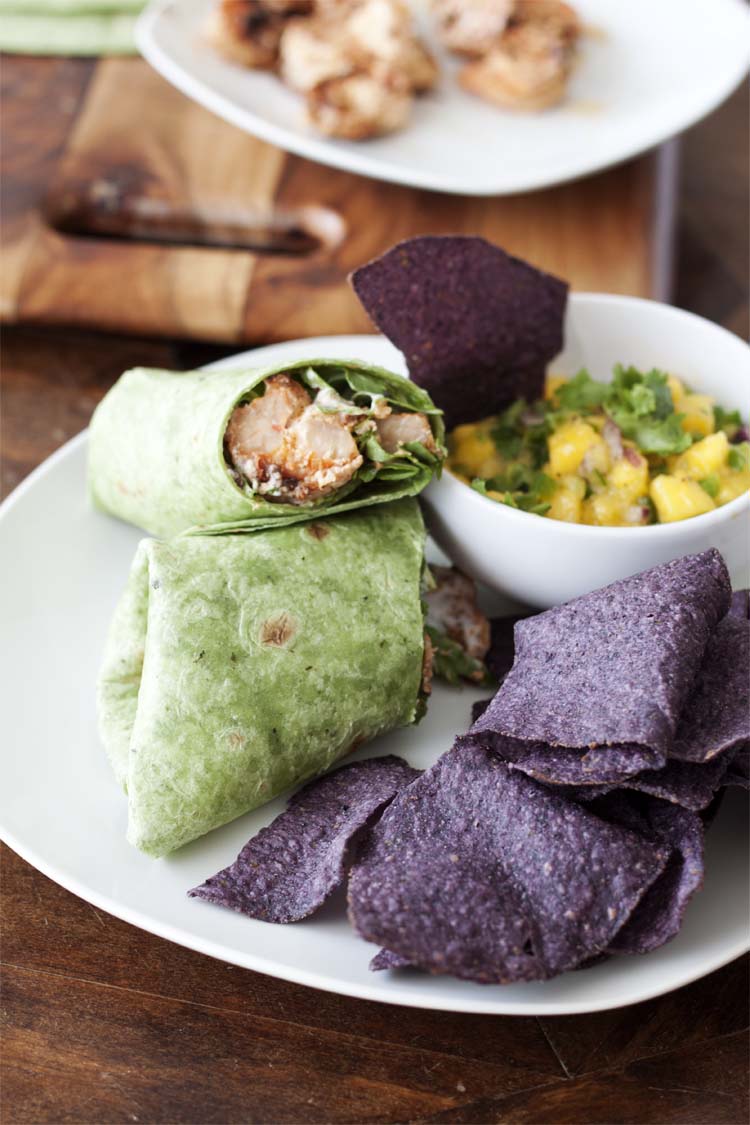 Years ago, before I ever really had the desire to learn to cook, my husband and I frequented a local restaurant called, Leann's. Actually, we frequented a lot of local restaurants in those days. And after our experience with HelloFresh, I was reminded of these beautifully delicious wraps served with mango salsa that we used to get there. Everything was cooked to order by Leann's husband, the chef, and the freshness of it all was enough to make your mouth water. I was so bummed when they closed. But a couple of weeks ago I told myself; Self, you've come a long way, baby! You could make these wraps yourself! Not the exact same wraps, mind you, you don't have his recipes. But some wraps all your own inspired Leann's chef husband. So, Sriracha Shrimp Wraps and Mango Salsa came to life in my kitchen. Boy am I glad I finally had the desire to learn to cook!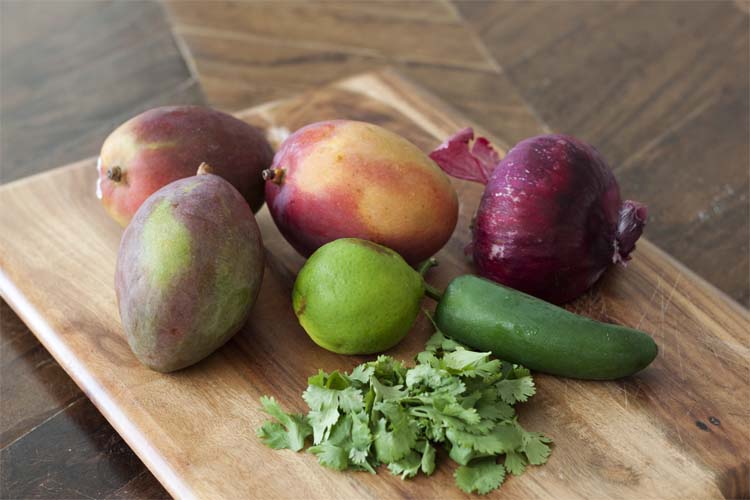 Mango Salsa
2 Mangoes (about 2 cups) firm but ripe – peeled and diced. Easily dice mangoes by forming cubes with a knife directly on top of the stone (pit) and then slicing off in a downward motion.
1/3 cup diced purple onion
Juice from half a fresh lime
1/2 of a finely diced jalapeno pepper
3 TBS cilantro, chopped
Mix all ingredients and taste. Add more lime juice or jalapeno to taste. Yields approximately 2 cups.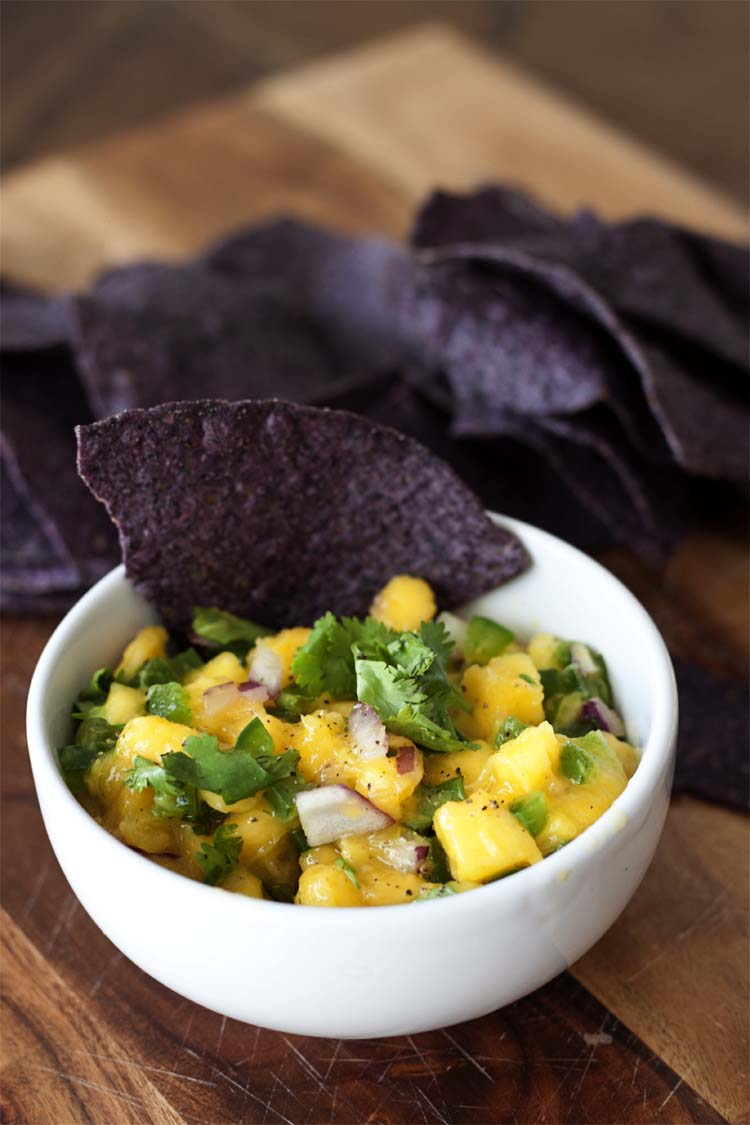 Mango salsa is great paired with seafood or just warm chips. Serve it on the side or add it directly to your wrap.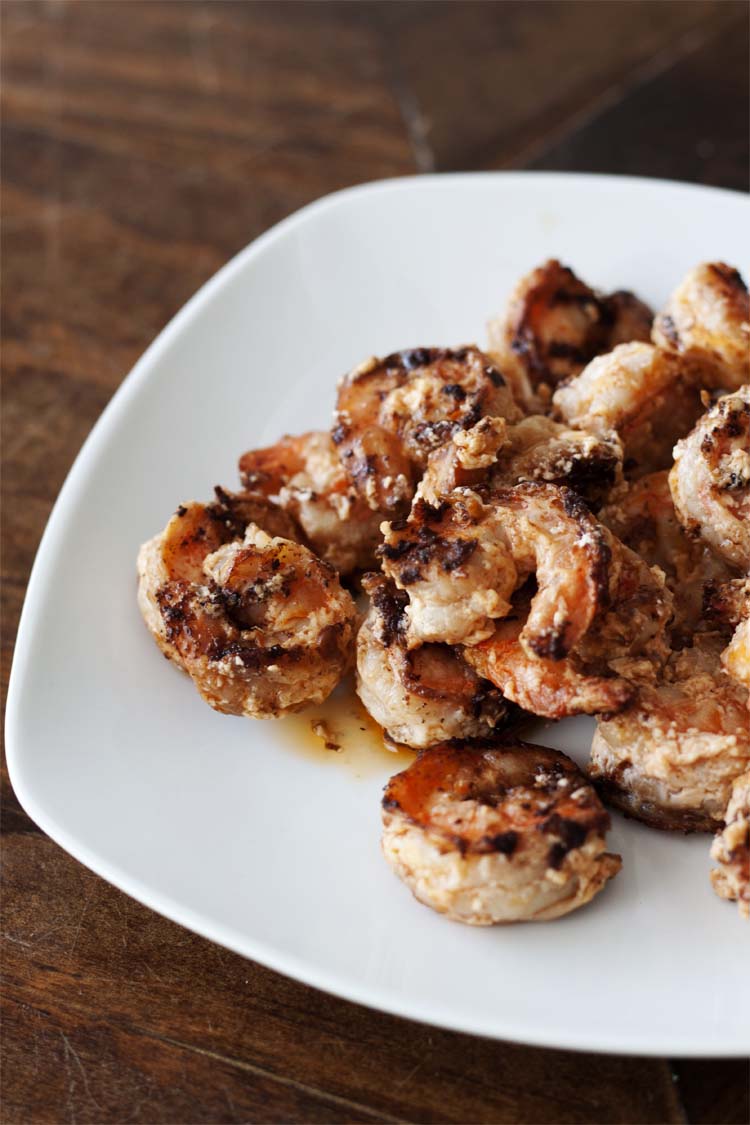 Those Leann's wraps had been on my mind all summer so when I saw a recipe for Sriracha Shrimp in my July/August Martha Stewart magazine I knew it would be the perfect recipe for recreating those wraps. I've adapted it here slightly to make enough to serve four and opted out of a couple of toppings to suit our needs here.
Sriracha Shrimp Wraps
For Shimp
1 lb peeled and deveined shrimp, large
1/2 cup mayo
2 tsp Sriracha
Mix ingredients and allow to marinate or cook immediately. I like to make the shrimp ahead and allow it to marinate for just a bit prior to cooking. Heat a large skillet about 2-3 minutes, or until hot, over medium-high heat. Add shrimp to hot skillet in a single layer taking care not to crowd. Cook until golden brown, about 3 – 4 minutes, until just cooked through. Flip them once about halfway through.
Have all the ingredients for your wraps ready to go so that you can quickly add the warm shrimp to wrap them up and enjoy.
For Wraps
4 large spinach tortillas
Small bag of arugula
1 small, thinly sliced red onion
homemade ranch dressing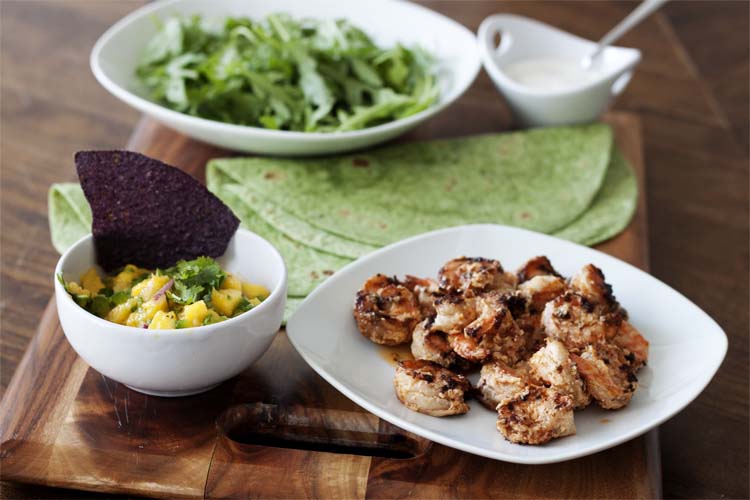 I'm telling you, these wraps are the simplest and most delicious thing you'll make all day. The flavor combo, a little heat paired with a little sweet, will totally delight your taste buds.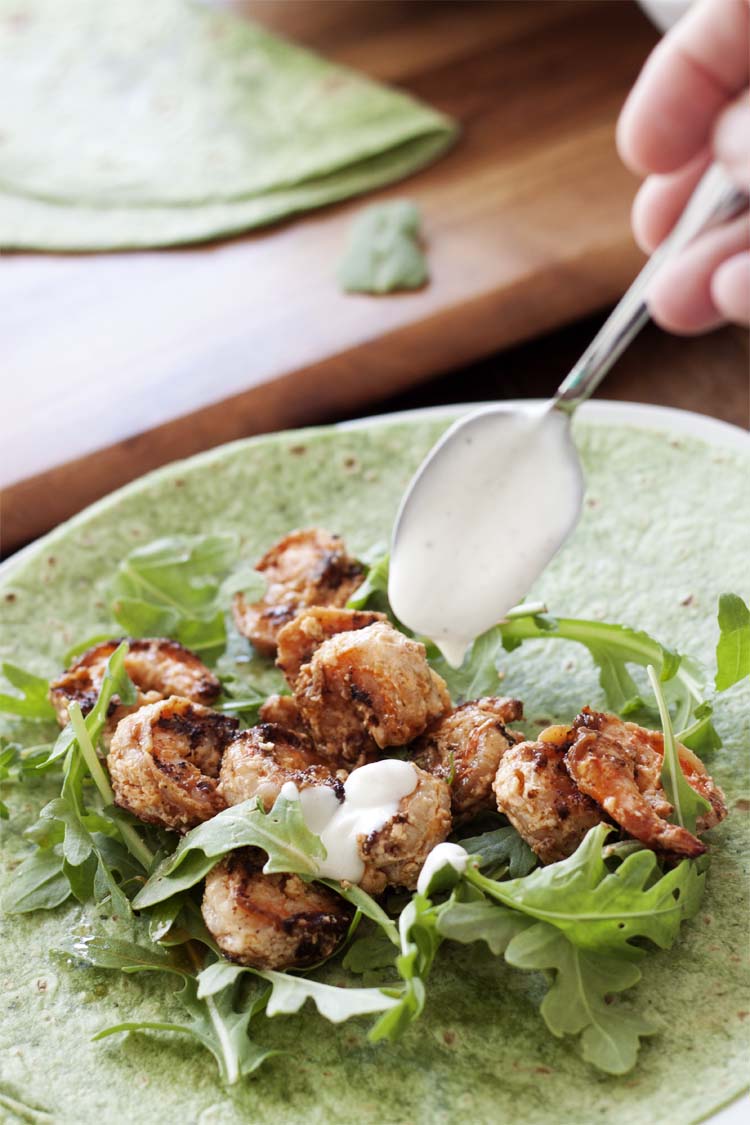 Add arugula to the center of the tortilla, top with warm shrimp. Drizzle with homemade ranch dressing and sprinkle with thinly sliced purple onion.
Fold in both ends and wrap.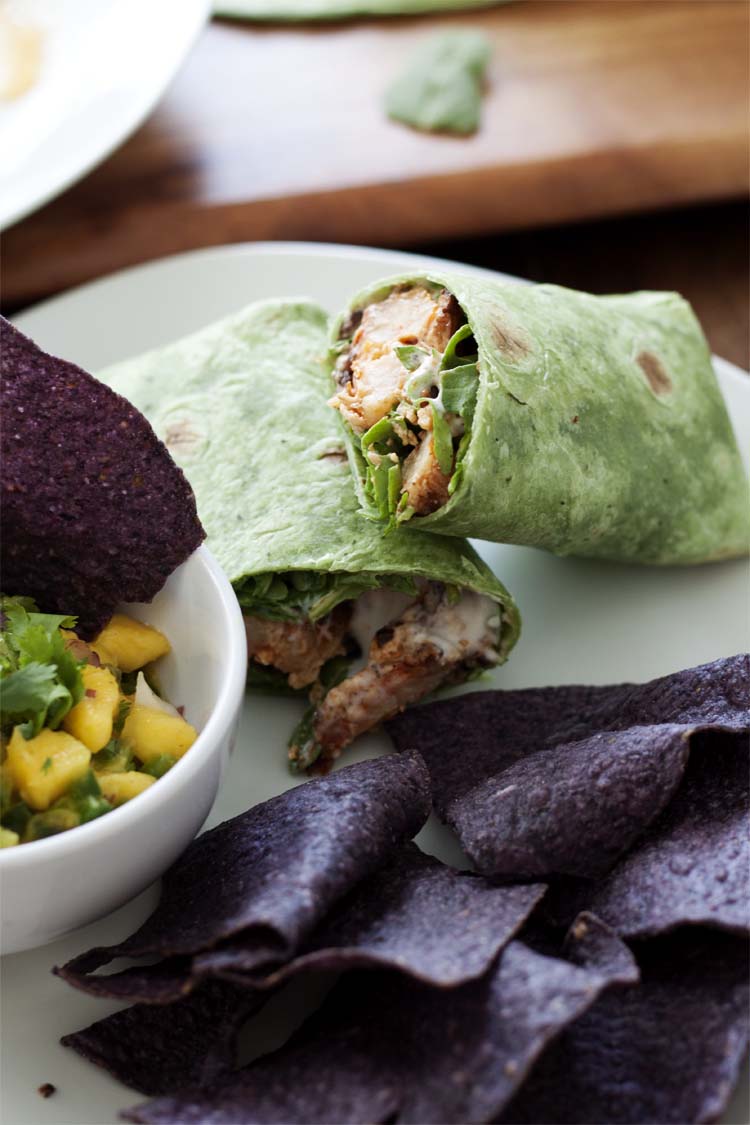 Serve with a side of mango salsa and warm tortilla chips. You can shower me with accolades later.
For now, go ahead and decide what kind of soup these pair best with because you are going to want to eat them all year long!