This shop has been compensated by Collective Bias, Inc. and its advertiser. All opinions are mine alone. #DipYourWay #CollectiveBias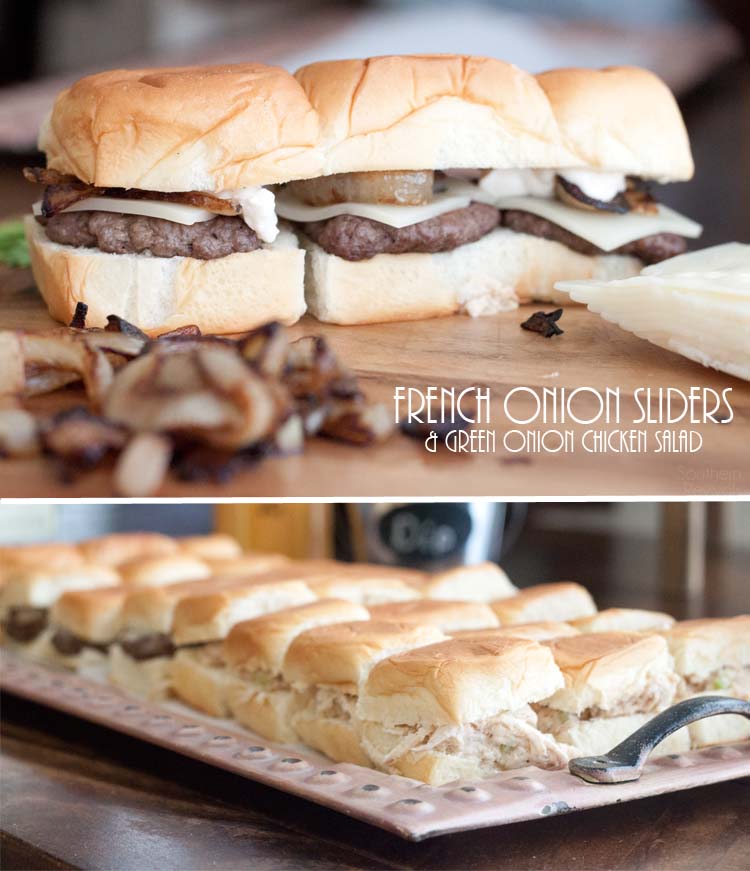 If you follow me on social media you know I've been going through a sort of quasi-empty nester situation. School started for us this week and I've sent the last of my babies to preschool. The prospect of having a whole day to myself seemed exciting (imagine all I'd get done!) until it actually happened. So I found myself at Walmart planning a Back to School party complete with French Onion Burgers and Green Onion Chicken Salad. Plus, some cute little apple cupcakes and teacher gift party favors.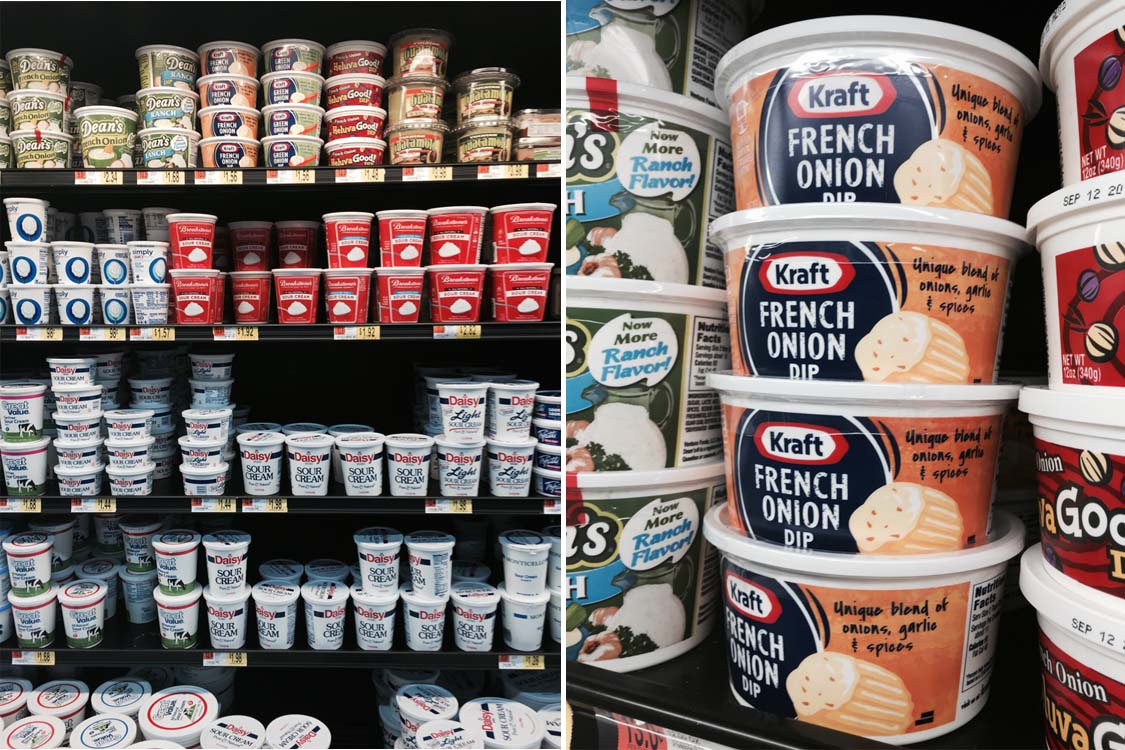 I knew a party would celebrate the boys and help Mommy deal. I wanted to do something delicious but simple so when I spied these Kraft dips in their newly redesigned packaging in the fridge case I knew I wanted to incorporate them into my party somehow. So I grabbed a Green Onion and French Onion. It's available in Bacon Cheddar, too!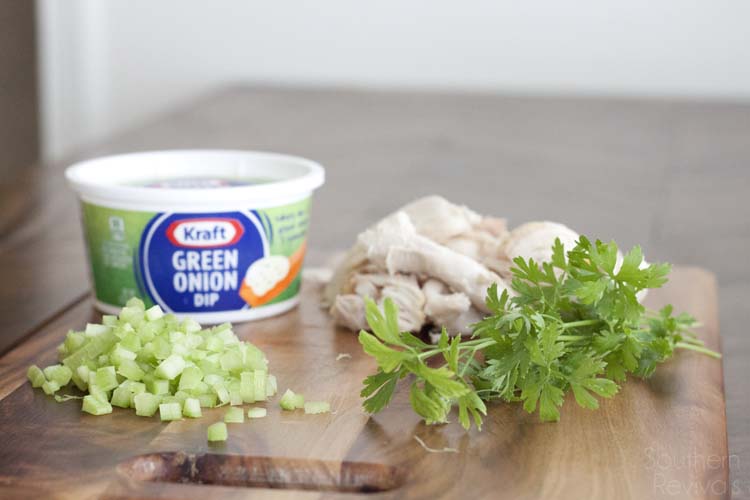 I still wasn't sure what I'd do until I passed by all of those warm Rotisserie chickens and an idea struck me. Why not use it to make a chicken salad?!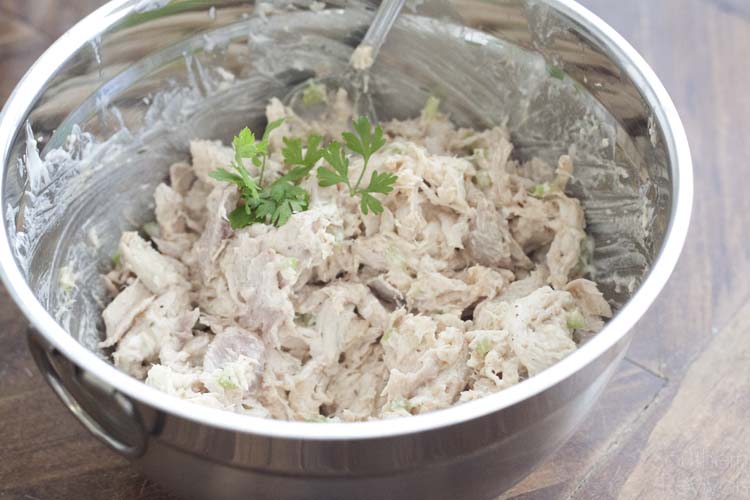 So I added half a container of Green Onion to a deboned Rotisserie chicken along with 1/2 cup chopped celery, 1/2 tsp of salt and pepper and a 1/4 of a teaspoon of Smoked Paprika.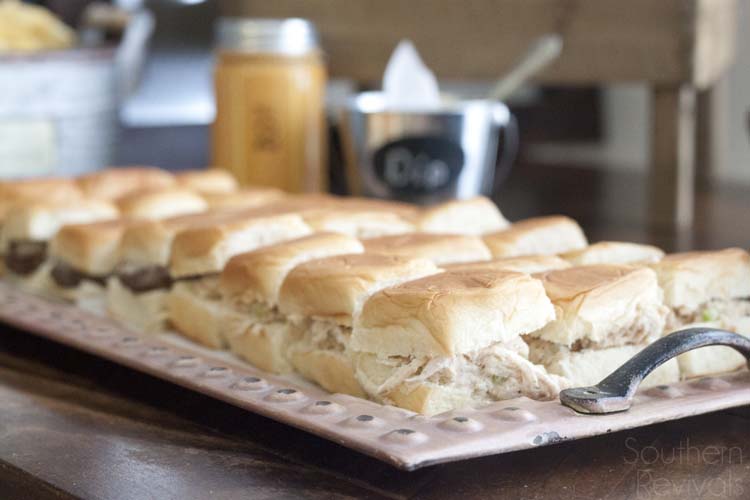 Served on Hawaiian sweet rolls it's like heaven in your mouth and so, so easy! Makes 12.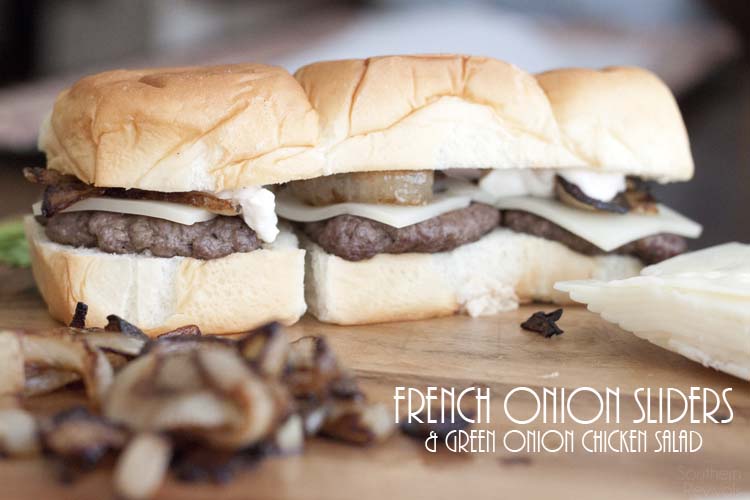 But I knew I wanted a couple of slider versions so I decided to do a French Onion Burger slider as well.

I started out by adding 1/2 tsp of salt and pepper to 1lb of ground Black Angus beef, rolled them out into 1 1/2″ balls (makes 24) and then pressed them into patties. I like using a burger press to keep them flat. That way they fit the rolls perfectly. I sauteed some onions, added sliced Swiss, topped that with the onions and finished off with a dollop of French Onion dip. I'm telling you, it's super simple but has an amazing taste.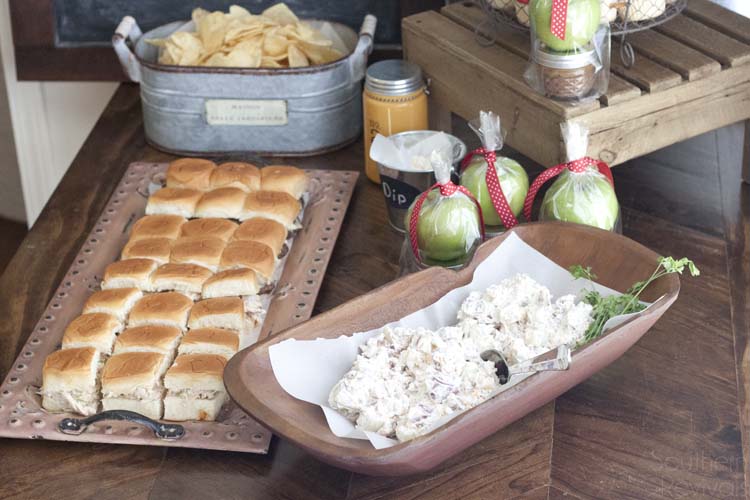 I served these with chips and dip.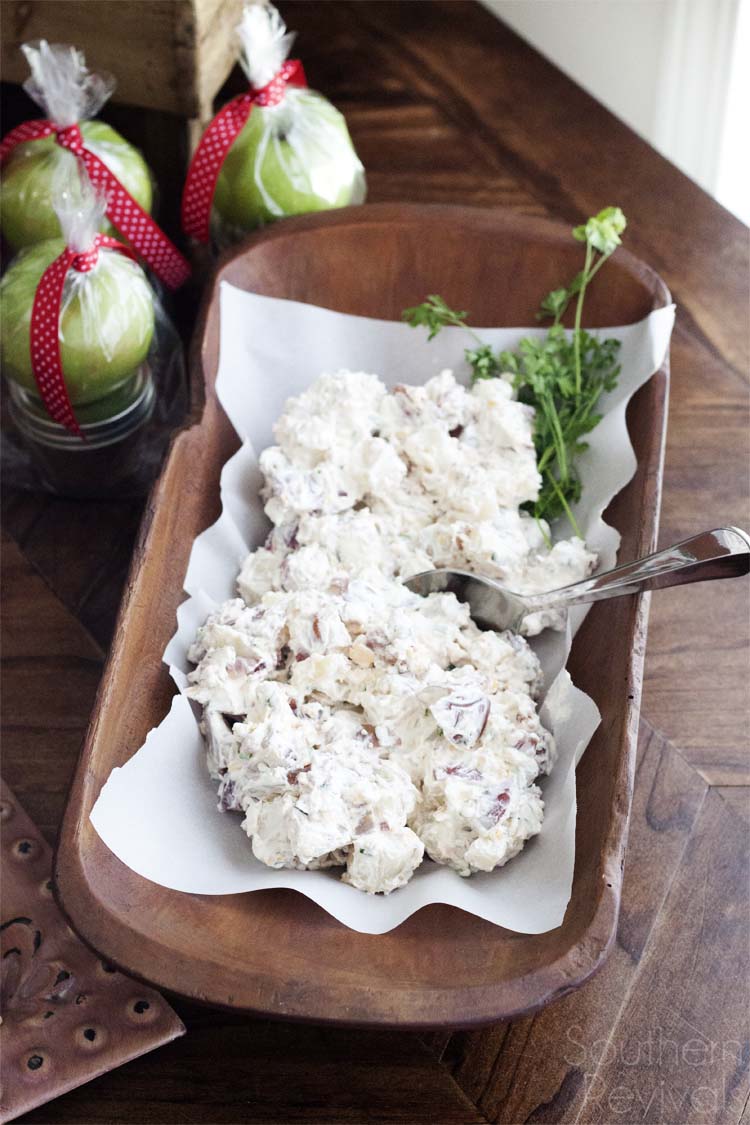 And a loaded baked potato salad as a side.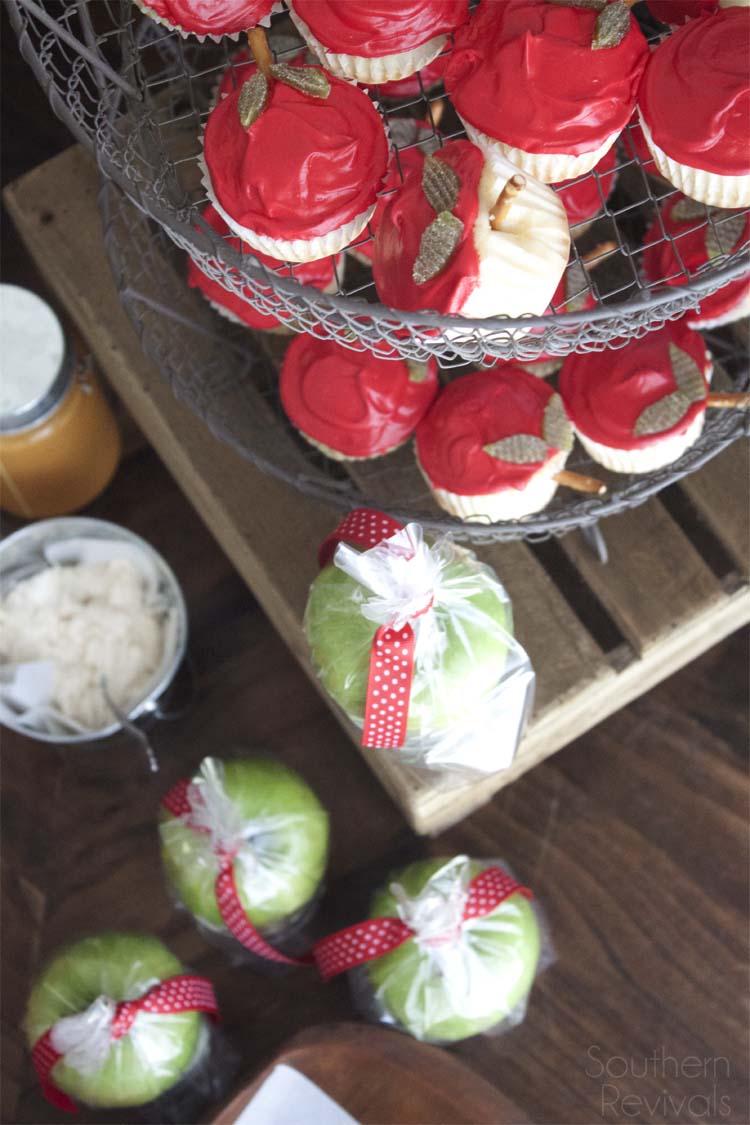 I made some cute little apple cupcakes for dessert.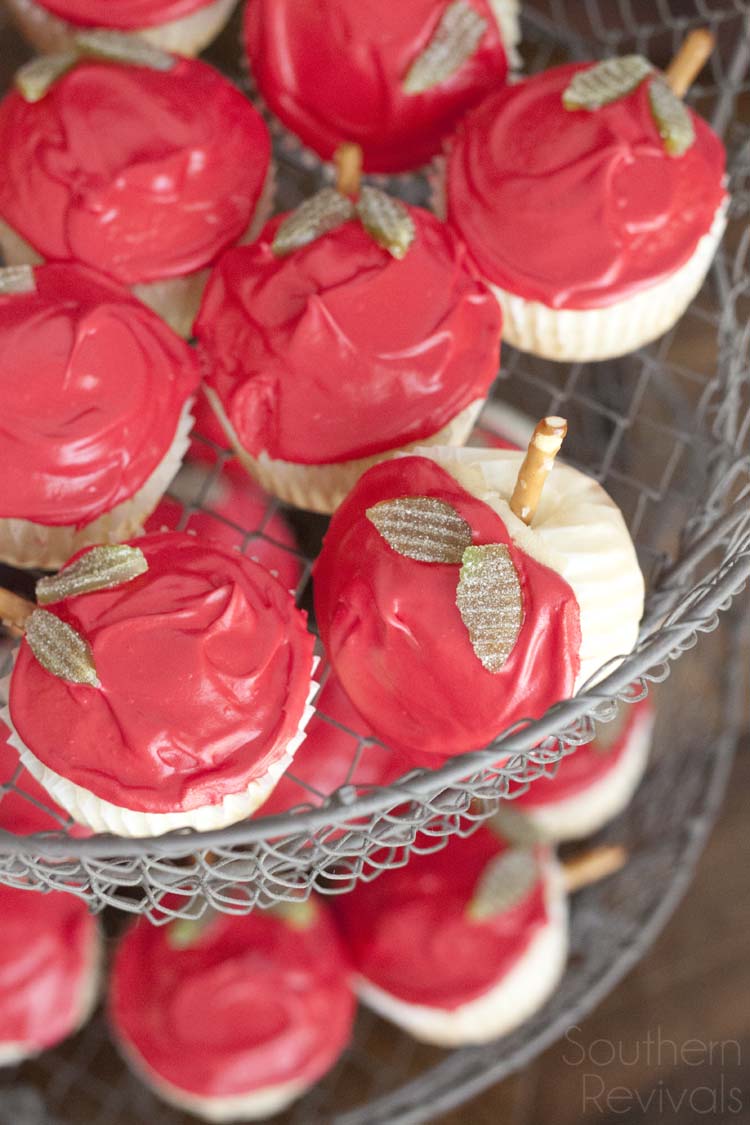 While we were at it, we made up some cute little teacher's gifts.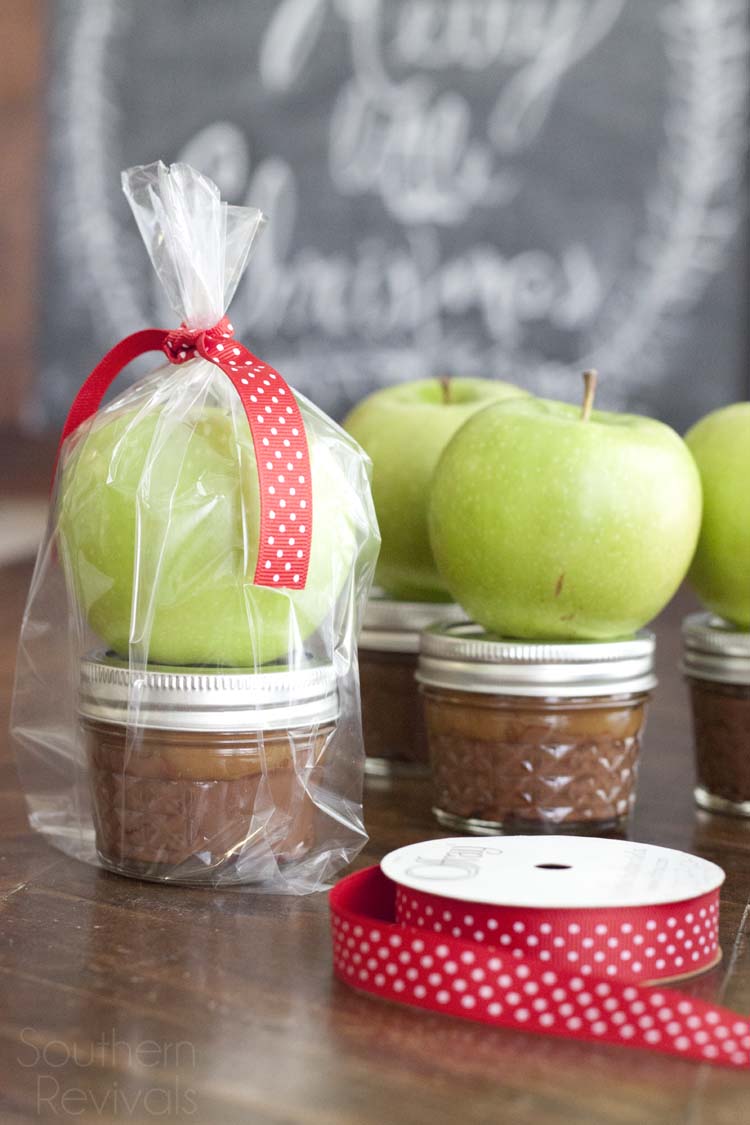 After all, the only thing that's gotten me through this week is the fact that my babies love their teachers.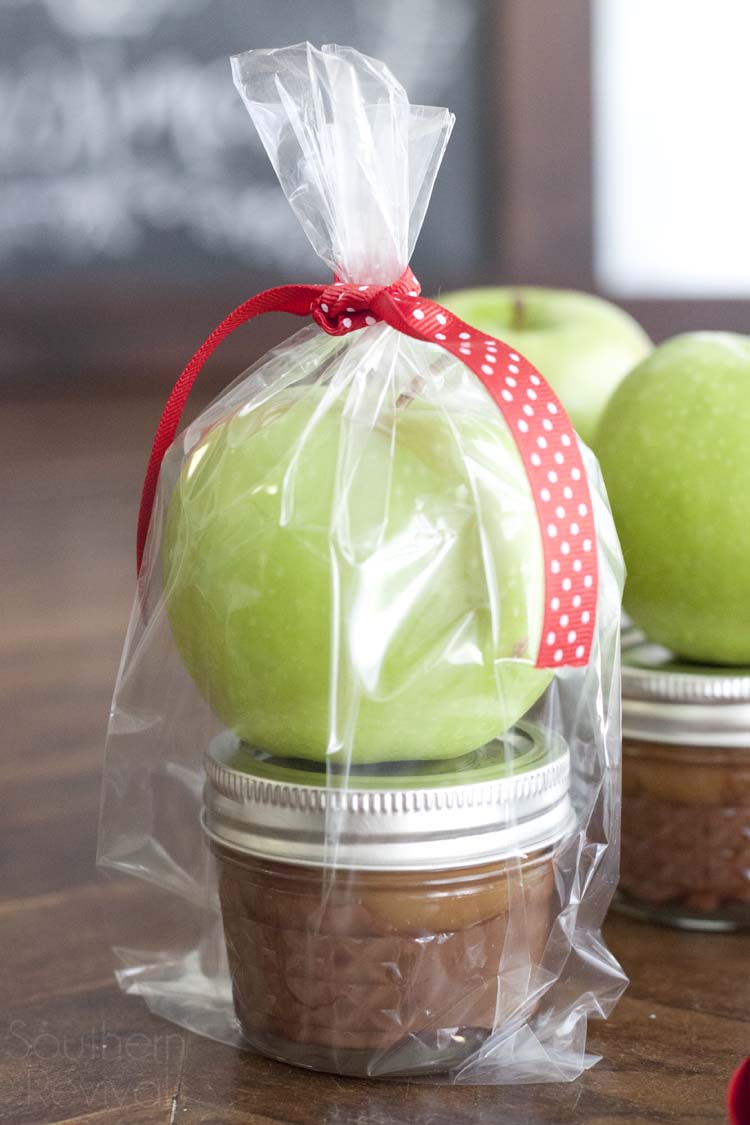 And the only way I could think to repay such a kindness was with Caramel and Chocolate Hazelnut Spread apple dip. Am I right?!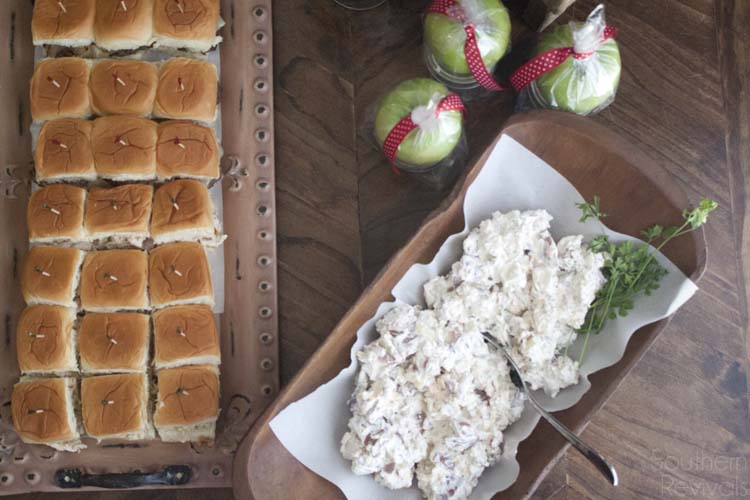 The week is over and I made it.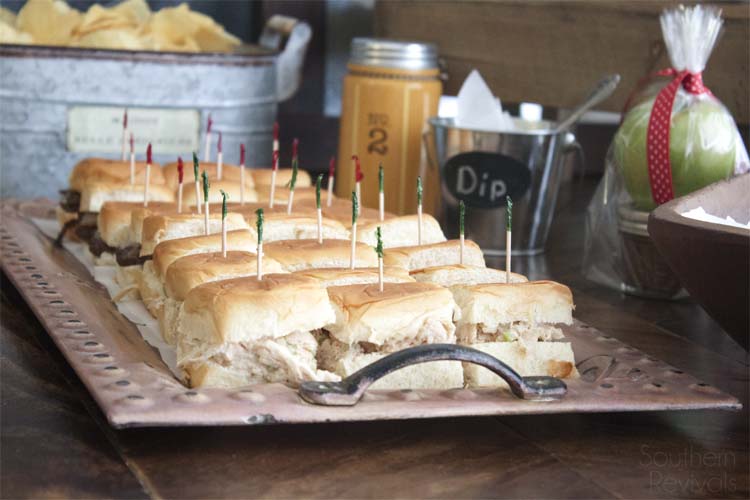 I'm truly pleased with how easy and delicious these little concoctions that I made on the fly turned out.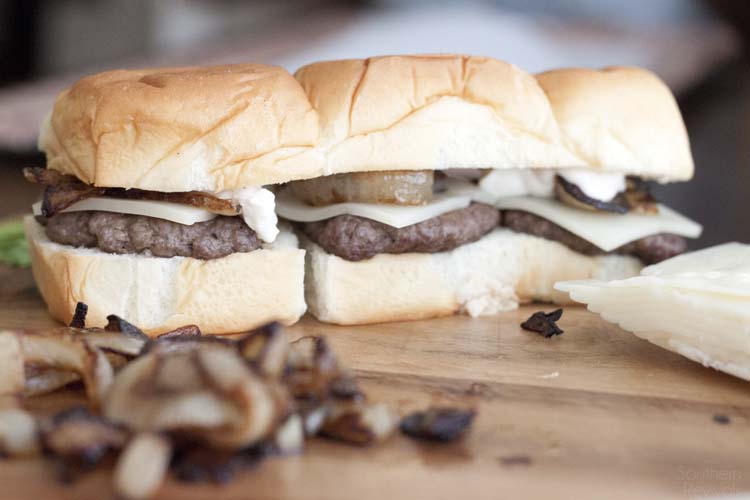 Don't they look amazing?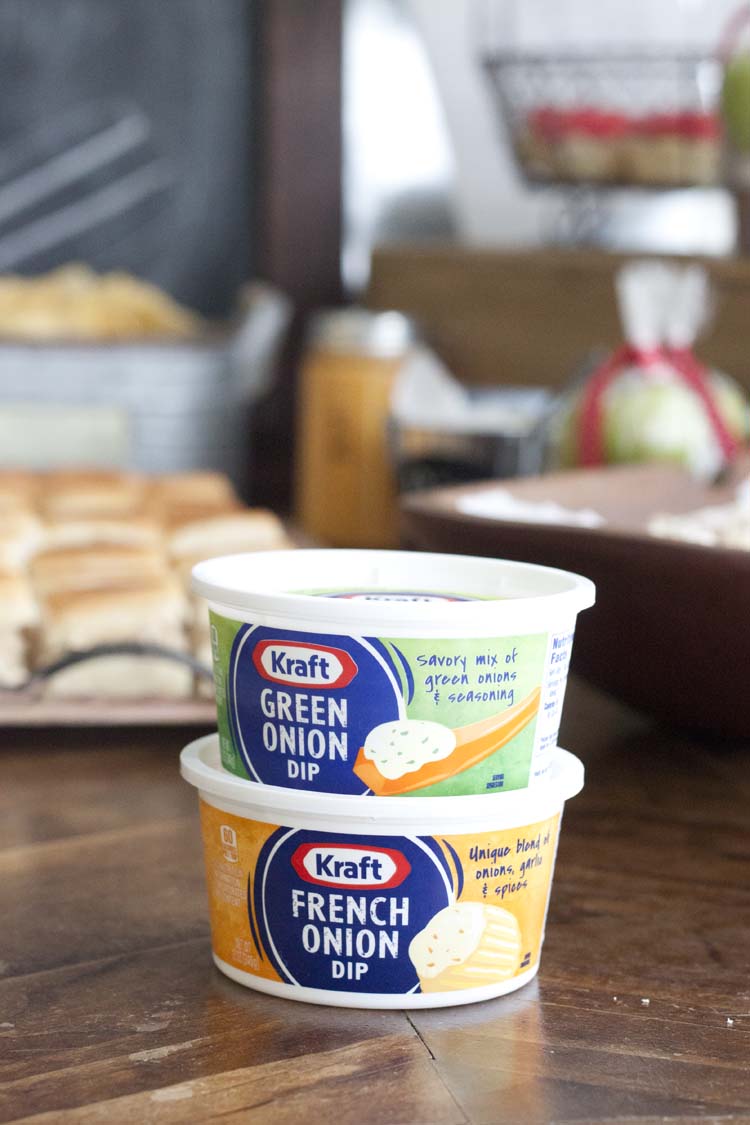 I'm curious. How do you use your dip? Are you a stick a chip in it and be done or are you more of a concoction kind of person like me? Find more great ideas and recipes at Kraft.com.